BoiledDown

.net




If everyone's a critic, then so are we!
The Wandering Earth
Earth is equiped with huge thrusters to fly it to a new habitable galaxy, but the journey knows many dangers
Wittenberg
05-05-2019

The Chinese are starting to copy the wrong things
I can appreciate huge production values as well as the story, but the execution is chaotic, at times incomprehensible and sadly felt like the Chinese are now emulating the wrong Hollywood kitsch and cliches. It felt like a Chinese Armageddon clone.
The Silence
When man-eating bats are released from an ancient cave, only those who can live in silence stand a chance
Wittenberg
05-05-2019

Does what it needs to, but not much more
It sort of does what you expect in a tidy and effective way, to deliver a respectable suspense horror. But so shortly after the superior 'a Quite Place' it came across as a bit tame and second rate.
Don't Leave Home
Artist inspired by cases of vanishing children is one day invited to the home of a priest who's painings make people dissapear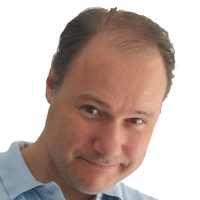 Wittenberg
21-04-2019

Effective and subtle
There's something small and simple about this oddly titled horror, which makes it subtle, intimate and quite intriguing. There's not much standard horror mayhem, but rather a sense of discomfort and mystery. Quiet nicely done, I must say,
Drone
Familyman secretly serves as a contractor flying execution missions with drones, but he's not as save as he thinks
Wittenberg
14-04-2019

Yes, it is leading somewhere
For while I thought this movie was compensating a lack of substance with long scenes, slow montage and drifting off from the source material. But slowly the realization of what's going on is creeping in, climaxing in the agonizing dinner scene. Not what I thought it would be, but quite decent.
Isn't it Romantic
no-life woman bumbs her head and wakes up in a Romatic Comedy
Wittenberg
08-04-2019

I just wish it was nastier
It's a great idea that will yield a few laughs. But ironically, it's not really funnier than the movies it is making fun of, and even comes up with the very moral lesson I thought it was revolting against.
The Osiris Child
Pilot must save his daughter from a planet overrun by vicious beasts
Wittenberg
08-04-2019

Bits and pieces
At times this has some pretty graphics, some decent acting and some passable action scenes. But if also features some annoying characters to ruin things, and as a whole felt a bit directionless, and empty.
Hunter Killer
American submarine is sent to rescue the Russian president... without starting a world war
Wittenberg
31-03-2019

Decent macho stuff
It tries a little too hard to be macho and has everyone talking in super tough guy one liners... all at the expense of realism and true tension. But what's left is still an entertaining, action-packed submarine movie for us to jerk off to the glorious American military.
Us
A family is assaulted in their vacation home by... themselves?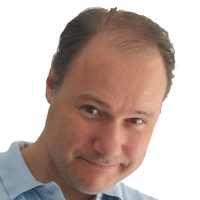 Wittenberg
26-03-2019

An interesting horror that is adequately scary
An original, gripping and quite tense horror movie that had me talking and pondering long after it was finished... which is a good thing that I find increasingly rare. I just thought that it felt short on being truly scary or under the skin, the way I thought it would be.
Nightflyers
The crew on a spaceship, on it's way to make contact with alien lifeforms, finds itself in more and more peril as they come closer
Wittenberg
18-03-2019

These poor series still contain enough mystery to make it worthwhile
So for this monumentally important mission, they assembled the most insecure, insubordinate, fashion-conscious and unstable crew they could find and make them improvise the entire mission in an insanely incoherent way. But apparently I love space mystery so much that I still watched it. All of it.
Peppermint
When her husband and daughter are buraly murderedand the villains walk free, she seeks revenge on ther own
Wittenberg
03-03-2019

Exchanging the sexes isn't enough
This really is the Punisher but with a female lead and lacking a dark costume. While this may give us an entertaining action revenge flick, it was too familiar, I was annoyed by the army of stereotype badguys and lead character's deep hatred inside (I assume there was) didn't quite come out.
Euphoria
A woman dying of cancer goes to a secluded place where people with a similar fate come to spend their last days, and asks her sister to escort her
Wittenberg
03-03-2019

Good not great
It doesn't over-dwell in the misery, and the broken relationship between the two added an effective layer to it. But I thought acting was good but not great, and wondered if it could have been a more profound experience.
Alita: Battle Angel
Man rebuilts a cyborg he found in a trashpile. A very special cyborg it turns out...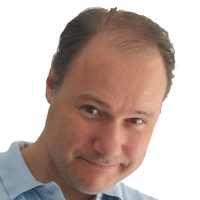 Wittenberg
25-02-2019

Great
Fearing a hysteric and flat CGI bonanza, I was pleasantly surprised. We actually get to like the characters, it's exciting and original. It has a nice big-amazing-adventure vibe that I haven't felt for while. But yes, it does feature awesome, bright daylight CGI in every scene.
Let Her Out
Something's growing inside of a woman... and it starts to take over
Wittenberg
25-02-2019

Doesn't do itself justice
The basic idea is quite good and could potentially have resulted in a very intense, physiological and emotional horror. But alas, despite a reasonable beginning, I found the actors weren't up to it and the movie has mostly some plain and borrowed jump scares to offer.
Godzilla: The Planet Eater
As mankind was unable to get rid of Godzilla, they summon something godlike to do so
Wittenberg
17-02-2019

There's something about it
I can't get my head around this one. It is a bit weird, slow, they talk too much and I am not even sure that much happened in this episode. But once it is over, I felt like I had witnessed something deep and profound. The atmosphere in these animated series is just so.. unworldly.
Ready Player One
In a near future, where people spend most of their time living their fantasies in VR, a group of friends aims to solve a grand puzzle in this virtual world
Wittenberg
09-02-2019

Childish and patronizing fan service
I am a movie, game and VR aficionado so this ought to have been perfect for me. But I found it hard to get into this childish and strange mixture, and it struck me like it was made by someone who doesn't really play games and was constantly going: see what i did here. You kids like this yes?
UFO
Talented math student gets obsessed with a brief UFO sighting. Not only to find out about their intentions, but also the coverup surrounding it.
Wittenberg
09-02-2019

Intriguing little UFO tale
I was sort of waiting for a movie like this. Make the UFO secondary, and focus on what it does to people. This one sort of does that, and I was quite amused by it and liked the central role of mathematics. It can feel a bit low budget at times, but overall: yeh, a smart and nice surprise.
Tombraider
Lara sets of the Japan to look for her long missing father, who was investigating a mysterious tomb on a desolate island
Wittenberg
03-02-2019

Faithful videogame recreations don't automatically mean it's good
It follows the game really closely, and some of the scenes and scenery were really familiar. But, as much as I loved these games, seeing it recreated with real people just falls short and makes everything shallow, predictable and lifeless. I Guess this exemplifies the problem with videogame movies.
The Babadook
Widow is trying to get by with her needy son when she also releases a shadowy presence in her house by reading a strange childrens book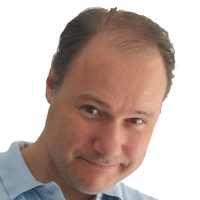 Wittenberg
02-02-2019

Succesful on multiple levels
Even more than the restrained and tasteful horror story, I was impressed by the suffocating and agonizing experience of watching her slide into insanity, due to sleep deprivation, desperation and social seclusion. It's sad, original, scary and intense. Bravo.
Skyscraper
Man is going to save his family from the highest skycraper in the word. On fire. With one leg. With crooks inside.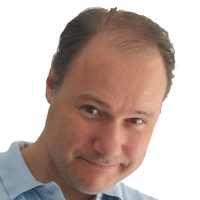 Wittenberg
27-01-2019

The fun to be had!
No doubt we could make a long list of things that are dumb or preposterous about this movie. But I thought they nailed that lovely vibe of action-disaster movies of yesteryear, and I honestly can't think of a recent movie that made me enjoy myself and sit on the edge of my seat like this one!
Curvature
A timemachine forces a woman to stop her other self, who has already used it, from committing a murder
Wittenberg
27-01-2019

Too flawed to make the story come alive
I am a sucker for awesome stories like these, that have the deep low synth tones as a soundtrack, like this one, even if they are made with limited resources... like this one. But it is very minimal indeed, with slow pacing and unconvincing acting, making me bored rather than intrigued.
Trench 11
Near the end of WWI, a group of soldiers investigates an abandoned German underground complex to find out what they did in there
Wittenberg
26-01-2019

A bit underwhelming
The premise sets up a decent mysterious and scary atmosphere, but after a lot of flashlights in endless, similar looking dark hallways and disappointing bad guys, the thing runs out of fuel and fails to reap the claustrophobic possibilities.
Atomic Blonde
Sexy superspy (with blond hair) is send to pre-wall Germany to recover a list of great importance
Wittenberg
20-01-2019

An over the top spy story with a cool sauce
With 80s music and a Berlin-wall zeitgeist, this movie has really cool atmosphere. I must also mention the extraordinary single-shot fighting scene (alas with not so convincing fighting). However, the typical, over complex, spy nonsense and her infinite skills and grasp were too much for me.
IO
Woman is trying to find cures for a dying world, but an uninvited stranger urges her to join him and catch the last rescue ship into space
Wittenberg
19-01-2019

Sympathetic but very boring
I really tried to get into the flow of this slow-burn movie, as a small, delicate an intimate story about big issues. But boring is boring, and the quasi-meaningful dialogue and cascade of pointless scenes made me yell COME ON too many times.
The Predator
The predators are coming back to earth. The good, the bad and the loony try to deal with it.
Wittenberg
13-01-2019

Too much over the top nonsense stuff, taking away the magic
It was good to hear the predator music again, but not the rather cringe worthy lines delivered by the cliched and over the top characters in this movie. How did the biologist turn into a skilled commando instantly? The spacedogs - I don't know... just too many things not quite right in here.
The Poughkeepsie Tapes
Various involved people talk you through the horrible contents of the videotapes of a sadistic serial killer
Wittenberg
13-01-2019

Nicely set up, but what for?
The fact that I looked up whether this was based on a true story means it was somewhat convincing and it definitely has it's moments, but overall it felt mostly like torture porn of the kind that makes you wonder why you are watching it. But perhaps that's always the case with torture porn.
Avengers: Infinity War
All superheros must work together to prevent Thanos from getting his hands on stones (actually, getting stones in his hand) that will give him fearsome power
Wittenberg
05-01-2019

What a mash
In the beginning I really digged the grandiose atmosphere, the wisecracks and the beautiful visual style of each and every scene. But then more and more hero's join the fight, it just goes on and on and everyone's fighting and suddenly I was exhausted, disinterested, dozing off and done with this.
Alien Predator
Team of soldiers sets out to investigate what happenend to another team of soldiers who investigated a mysterious crash landing
Wittenberg
05-01-2019

Not frosty
All this is are shaky shots of soldiers making their way through the jungle, delivering an (often bizarre) stream of military speak and cliches as they go along. Stay frosty! Some of the make-up effects of dismembered limbs are the only thing of any quality.
Pacific Rim: Uprising
The monsters have been defeated, but not for long
Wittenberg
03-01-2019

Do you like robot fights?
Listen, I just came here for giant robots smashing huge monsters, and got what I wanted. Never mind that every person in this movie is a ridiculous Hollywood abomination and everything they say and do is stupid as can be, making this essentially a horrible Power Rangers movie with no soul.
The Accountant
Autistic man has a special talent for accounting, and appearantly for some darker activities as well
Wittenberg
02-01-2019

Too far-fetched
This didn't really connect with me. The story is way too far-fetched, made-up and over the top to be taken seriously, and it dwells in the tiresome notion that autistic people must have superpowers.
Bird Box
Woman tries to bring two kids to a save haven in a world overrun by a suicide pandamonium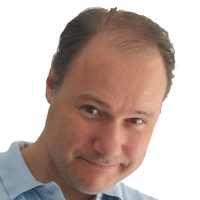 Wittenberg
02-01-2019

Original and exhilarating
My goodness: a highly original (not withstanding the similar 'The Happening'), strongly acted and nail-biting movie that is very well put together. Those are not easy to come by these days. It once again shows the strength of NOT showing or explaining everything and anything.
Logan
Wolferine is old and tired, rather be driving around for Uber than protecting this mysterious girl that crosses his path
Wittenberg
30-12-2018

Intense and different, but not necessarily likable
I can appreciate the grime atmosphere and action instead of the ridiculous and hollow bubbly colors of most superhero movies. But is does mean that there is hardly anyone to like in this movie, nor is Charles as a needy and deteriorating man any fun to watch.
Johnny English Strikes Again
A superhacker has exposed al secret agents, leaving the Secret Service no choice but Johnny English to turn to
Wittenberg
30-12-2018

Funny but lazy
I guess it would be unfair too call it formulaic, since this franchise IS a formula. But while I had a good time and some laughs, I couldn't help but feel it is slightly easy and lazy.
The Equalizer 2
The equalizer corrects injustice, but this time it is getting close to his personal circle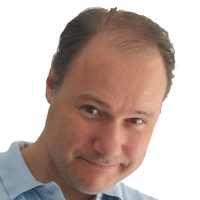 Wittenberg
30-12-2018

smooth
There is something very classy about this movie, with nice actors and a pleasant, self-confident pace that make it a silky smooth ride. I did think the 'Stay in school' mentor-ship of a black dude was rather cliched and obligate, but in the end in did suit the story.
The Holly Kane Experiment
Scientist is working on a therapy involving mind alterations, but shady people start to approach her. Who can she trust?
Wittenberg
29-12-2018

You don't fool me
This movie likes to think it is deep and intelligent, but instead is tedious and shallow. The science is vague and pointless, and why is everybody constantly dining out?
Charlie and the Chocolate Factory
Mysterious chocolate maker invites kids to his factory where one will win a price
Wittenberg
29-12-2018

I thought it'd be warmer
The original book passed me by, so I may be missing the point. While I can see the magical adventure on offer, I also thought this was rather sterile, cold and strange - especially Depp's performance - up till the point of being uncanny and unpleasant.
Train to Busan
A man takes his daughter on a train to Busan, just as a zombieoutbreak is happening.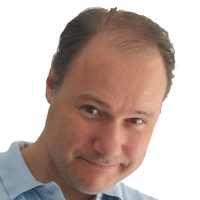 Wittenberg
16-12-2018

Original and exciting ride
While the zombie behavior seemed a little outdated and borderline caricature, this movie offers a lot of thrilling and quite original scenes that kept me on the edge of my seat throughout.
Ant-man and the Wasp
They want to get mum back from the quantum realm, but a new ghost enemy, mafia and the FBI are complicating things
Wittenberg
16-12-2018

Succesful formula
It successfully prolongs the mixture of snappy action, heaps of humor and self reflection whilst still being exciting the same time. "Do you guys put 'quantum' in front of everything?" Haha.
The Nun
A horrorstory based around the creepy nun from The Conjuring 2
Wittenberg
10-12-2018

Relies on scary nuns in alleys, not on a good story
While the dark abbey and nun figure do look terrifying, it soon becomes evident that this simply a stack of people slowly walking through creepy corridors and slowly turning their heads towards the next jumpscare. The story or built-up is seriously lacking and it started to bore me.
Kin
Boy finds a strange superweapon in a deserted factory, which he is forced to use to help out his brother caught up in criminal troubles.
Wittenberg
05-12-2018

Too slow and mixed up
Ultimately, I found the unusual mix of science fiction, family drama, crime and a roadmovie uncomfortable, and thought that way up until the finale it was rather slow as well. But I have to give some points for originality,the groovy gun and the finale.
Air Strike a.k.a. The Bombing
In a chinese village under constant bombardment from the Japanese, a Chinese pilot is sent on a ground mission to transport a valuable cargo.
Wittenberg
30-11-2018

A tiresome mess
So I saw the version with English voiceovers for all Chinese people so that Bruce Willis didn't need to speak Chinese. It makes this mess of a cringe movie even worse, no matter how many explosions there are. The shelter scene is oddly impressive by comparison, like it was made by a different team.
Get Out
Black boyfriend gets to meet his white inlaws for the first time, in a mansion where something weird is going on with the black personel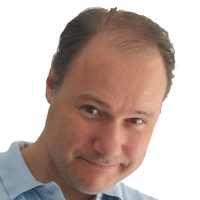 Wittenberg
18-11-2018

What's going on?
The sense that something's not right but you can't quite grasp what it is has been done extremely well and carries this movie till the end. Together with the fine actors, this was a highly entertaining movie with a dash of horror.
ARQ
Guy gets caught in a time loop in which he must escape a house from evil people who want his time machine. Sort of.
Wittenberg
14-11-2018

Repitition can be repetitive
This movie made me appreciate those stuck-in-repeating-day movies more, for doing the same but keeping it interesting still. This one, however, is agonizingly repetitive, narrow and has a crawling pace and boring actors. Too bad about the snappy beginning a synth soundtrack.
First Man
Neil Armstrong's mission to the moon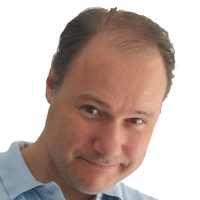 Wittenberg
04-11-2018

But why so serious
Apparently, everyone involved was deeply serious and humorless about going to the moon, making this movie more depressing than it probably ought to be. But my goodness, those spaceflight scenes are mindbogglingly exciting and extremely well shot.
Errementari
Misunderstood and isolated, a blacksmith is keeping a hellish demon in captivity when a little girl enters his property
Wittenberg
28-10-2018

Too much like a musical
The style and dialogues are very overdone and overacted. This may give the movie a unique, almost musical play vibe to it, but it also means that is a bit dopey at times and not really scary either. I liked the scenes of hell near the end though.
Ouija: Origin of Evil
Family cons people with staged sceances for a living, but are forced to do the real thing when they are running out of money
Wittenberg
28-10-2018

A little mainstream but not bad
It doesn't break any new grounds and is fairly reminiscent of mainstream horror these days. But it does manage to hold it's own with some decent moments, the 60's entourage and fine actresses.
Apostle
Man tries to save his sister from a cult on an island
Wittenberg
21-10-2018

A bit rough around the edges, but it is in there
It feels a bit sluggish and undirected, and despite some horrific scenes never got truly scary - as if the director hasn't mastered scary cinematography quite yet. But - it still has a lot of gruesome and really vile moments, very good horrormusic and starts to grow on you as it descents into hell.
Shutter
Couple finds ghost like smears and images on their photographs
Wittenberg
15-10-2018

Fine, but too formulaic to become really scary or noteworthy
Good idea to base a horror story around these ghostly images, and the actors, the Japan setting and general quality seem up to par. It just feels like it came too late, for we can now sort of guess how these stories unfold, including some lame jump scares I wish it would have risen above.
Revolt
During a robot invasion, a commando suffering from memory loss teams up up with a woman in trying to survive
Wittenberg
07-10-2018

Compotent but underwhelming
I couldn't quite wrap my head around why I was so underwhelmed by this. Action, FX and story seem ok and I like how it was situated in Africa for a change. I fear the bland, slightly uninteresting main characters might have something to do with it.
Like Father
When her groom walks out just before the wedding, the bride ends up drunk and taking her long lost dad on the honeymoon trip
Wittenberg
07-10-2018

Nothing stands out
It's got the actors, humor, story line and locations, but all in very restrained, save and average portions, making this a rather average affair. Not bad, but could have used some more spices for my taste.
The Temple
Three people travel to a mysterious desolate temple in Japan where strange events have been reported
Wittenberg
30-09-2018

They forgot to write it
I quite liked the beginning with moody Japanese scenery and mystery. But as they approach the temple, it looks like they had no more ideas so they just threw in some random, incoherent bland scary stuff and were done with it. Very unsatisfying.
The Uninvited
After psychological treatment, a girl returns to the home where something terrible happened to her mother, and dad's new love interest has moved in as well.
Wittenberg
22-09-2018

Story is good, other aspects lacking
The horror elements play a supportive role to what is essentially a crime/mystery story, which I found a nice change. There is also an satisfying twist that I did not see coming. Unfortunately, the acting and lines felt superficial, and the lead actress' single-expression face isn't helping.
Godzilla: City on the Edge of Battle
Space colonists try to defeat Godzilla by luring him to the mechzilla facility
Wittenberg
22-09-2018

A somewhat mellow but fine chapter in this series
It really is an in-between movie without a convincing climax, and with less tension and mystery than its predecessor. But is also retrains enough of the unique style and excitement to make it worthwhile.
Raw (aka Grave)
Vegetarian is forced to eat meat during a haze - after which she develops an appetite for a special kind of flesh...
Wittenberg
16-09-2018

Tastes like chicken
Even though the premise is disturbing, it never crosses the line of becoming a dumb gorefest that solely relies on the shockeffect, which make this horror rather effective and interesting.
I Kill Giants
Outcast girl apparently is fighting giants and setting traps for them.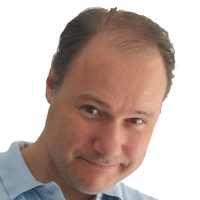 Wittenberg
22-08-2018

A big little movie
A reminder that glimpses can be more effective than in your face CGI mayhem, and that simple stories told and acted with care can be just as engrossing as any. A rather nifty little movie.
The Meg
Deep sea researchers end up in a fight with a Megalodon (which is a really big shark)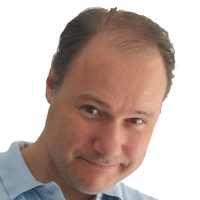 Wittenberg
17-08-2018

A bad movie done right
The characters inhabiting this world can be quite cringy in terms of stereotyping and trying to be witty all the time. But this still is an enjoyable and pleasantly over-the-top shark movie as long as you can shut your brain off.. and don't mind that every scare effect is the same: suddenly shark!
The Ritual
Group of friends encounter witchcraft when they go hiking through Swedish woods
Wittenberg
17-08-2018

Decent horror in the woods
Overall it does a good job at harvesting the creepiness of woods and witches. Unfortunately, the guys are rather unsympathetic and it's hard to buy into their friendship. It also feels a bit linear; I was waiting for some sort of twist in the story.
The Titan
On a diminishing earth, some humans are experimentally transformed so they can live on the moon Titan
Wittenberg
12-08-2018

Experiment failed
It started okay-ish with a potentially interesting story and decent actors, but it is let down by a slow pace causing my attention to wander off several times, and then the story falls apart as it becomes incomprehensible and weird.
Superbad
Two constantly arguing but inseparable friends on a mission to get booze and laid on the last party of the year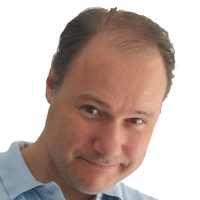 Wittenberg
05-08-2018

The Tarantino of highschool movies
The constant and lengthy foul-mouthed dialogues and contemplations create an atmosphere reminiscent of Tarantino movies. It's kind of like an adult version of highschool movies. Cool.
Bright
Against his will, a cop gets assigned an Orc as his partner, with whom he will go through a long, dangerous night
Wittenberg
04-08-2018

A not entirely succesfull mixture
It's an interesting idea to, without explanation, simply put orcs and elves among people and base the story on that. But everyone's so chagrined, no one's really likable and the atmosphere is very grim, whereas orcs as basketball gang members and the elves were kind of childish to me.
Veronica
Ouija board. Trouble.
Wittenberg
03-08-2018

Familair but with it's own sauce
Story wise it is familiar material, but the scares are quite subtle and less hysteric than usual. I liked the Spanish vibe on this and especially the three kids were great. But why it's hailed as one of the scariest movies ever made, I have no idea. The music sounds outdated and isn't helping.
Extermination
Family tries to survive an invasion from outer space and learn something about themselves along the way
Wittenberg
02-08-2018

Very decent scifi with a nice twist
All in all this was quite classy and stylistic most of the time, and it has a satisfactory twist as well. It does, however, dwell in certain scenes, and features some horrible cliches like a little girl risking everyone's lives to get her teddybear. Ugh.
Romina
Girl takes horrific revenge on Spanish campers after two of them rape her
Wittenberg
21-07-2018

Spoils itself
The Spanish vibe was a nice change from American teens, and they deliver authentic streams of non-stop chit-chat about nothing. This movie begins by showing how they will end butchered, so after a while I just started waiting for it to happen, getting bored of the cinematic tricks along the way.
Godzilla: Planet of the Monsters
When space survivors find no habitable planet, they have no choice but to return to the earth they fled because Godzilla was on it.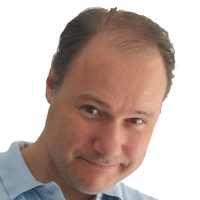 Wittenberg
15-07-2018

Bad ass
Godzilla is only showed sparingly, instead building up mystery and an ominous atmosphere surrounding his presence. It has gorgeous drawings of awesomely designed space warfare in it. So all in all, despite the usual hysteric acting, I thought this was rather successful and was quite impressed.
Hereditary
The death of a tyrant grandmother does not spell relieve, but drags a family into paranormal turmoil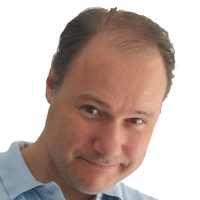 Wittenberg
15-07-2018

No cheap tricks, pure dread.
While I may not have been as shellshocked as many other reviewers, I do agree think this was remarkably good under-the-skin horror that uses some common themes but threats them in a much more adult, slow and agonizing manner.
Trainwreck
Promiscuous and drinking woman is struggling to make a steady relationship work when she meets someone special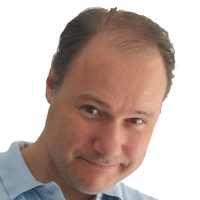 Wittenberg
08-07-2018

Well made and well acted
The surprisingly warm and talented cast, including Amy Schumer herself, make this movie flow wonderfully and naturally, providing plenty of smiles and a general good feeling along the way.
The Incredibles 2
Again living in secrecy, the family gets a chance to do their superhero stuff again when they are contacted by a secret organization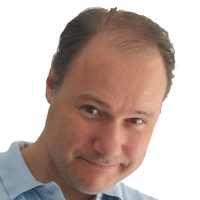 Wittenberg
30-06-2018

What a lovely family
A lovely episode that once again shows the aces of the franchise: Spectacular action, a lot of humor and an exciting, well-developed story line. But what The Incredibles absolutely excel at are the non-heroic moments where we see them as normal, fallible persons trying to get by like anyone else.
Tau
Woman is kidnapped by a dude working on some AI thing, so she tries to gain the trust of the artificial intercom housekeeper in order to escape
Wittenberg
30-06-2018

Lovely story but difficult to execute - and it shows
While I loved the idea, it would all depend on convincing dialogue and acting whether it would work out. Unfortunately, both are below par and the movie is too slow or mediocre to keep me interested.
Liar Liar
The son of a slick, smooth lawyer wishes his father cannot lie for one day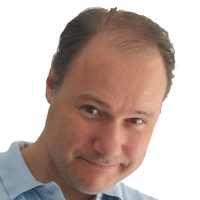 Wittenberg
25-06-2018

Simple idea brought to live succesfully by Carrey's skills
Carrey is at the top of his game here, and whether you like his style or not, the way he puts it down really was very funny and unique to me. This movie has a sense of fun and flow that modern comedy's lack. Even the inevitable moral to it all is actually (and luckily) quite restrained.
Advantageous
Without a job and with a daughter to support, a woman decides to earn money by having herself tranfered into a younger body
Wittenberg
17-06-2018

Different, interesting but very slow
A sober, slowly moving drama that doesn't over-please the viewer, has some decent performances by the cast and is certainly 'interesting'. As a whole though, it really is very slow up to the point of lifelessness, some more spices would have been welcome in places.
Synchronicity
Small teams get a timemachine to run work, one of them gets caught up in paradoxes
Wittenberg
17-06-2018

The story is there. Execution is not.
There's probably a really clever, if not somewhat difficult to follow, story in here. But the really lackluster execution, dull performances, suspiciously limited locations and depressing dark colors made me struggle to care... no matter how much bladerunner music they throw in!
Jurassic World: Fallen Kingdom
A vulcano is threatening to wipe out the dinos, so they set up a rescue operation.... or is it?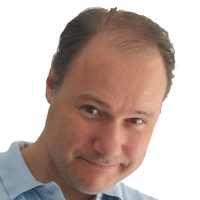 Wittenberg
10-06-2018

Another fine but slightly depressing episode
This franchise keeps delivering solidly made, unpretentious adventure in which over the top nonsense and action just feels as part of the deal. I did think this one had a too dark and depressing atmosphere, and after so much dino's footage lately I can only get modestly excited by them.
Ghost in the Shell 2: Innocence
An investigation into pleasure robots that start to kill their owners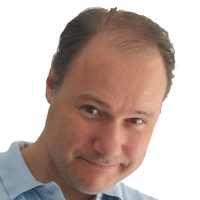 Wittenberg
10-06-2018

Not for everyone, but a joy for some
Once again it will test your endurance for coping with long, poetic, endless metaphors and contemplations about technology. And once again it will reward you with a fabulous combination of drawn and CGI graphics and a fascinating atmosphere. A bit too low an action maybe, but worth it.
Solo: A Star Wars Story
Young Han is seperated from his girl, and goes through great lengths and cosmic adventures to get back and save her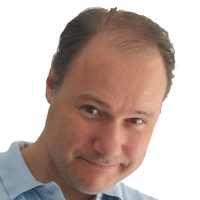 Wittenberg
03-06-2018

A welcome change
Contains just the right amount of Star Wars icons to make it connect to the universe, but never lazily riding it. By focusing on a small group of people, I felt a much more intimate connection than the main movies. The portayal of the younger Han actually worked for me. Funny and exciting, too.
The Invitation
Introvert man is invited to a party, at which something feels not quite right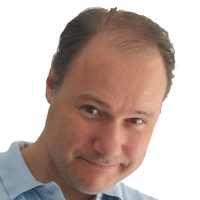 Wittenberg
03-06-2018

Party sucked, movie did not
One of those movies that plays out in a single place with a single group of people, and a good one at that. The main goal of slowly building up a feeling of discomfort and anxiety to resolve what's going on is successfully achieved by the fine actors, story and no frills.
Gantz:O
A mysterious orb selects diseased people to fight monsters roaming the streets, and gives them a change to return to live if they do well enough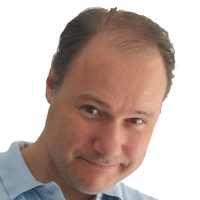 Wittenberg
28-05-2018

Plenty of coolness in here
I will never get used to the sound of desperate Japanese women panicking. Otherwise, this movie offers neat graphics, a cool atmosphere, imaginative kick-ass weapons and great monsters - whose design is familiar like 'typical' ghouls, but brought to live with high details and uncanny lighting.
Lucid Dream
A man tries to find his kidnapped son by reliving the moment in lucid, and later also shared, dreaming
Wittenberg
28-05-2018

Disappointing
The awesome idea turns out to be mostly a rather plain detective/crime story, and the way the whole dreaming thing was supposed to be working seemed rushed and like they didn't really care too much either.
Antichrist
A therapist helps out his own wive in recovering from the tragic loss of their son, and takes her into the woods to do so.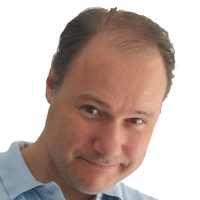 Wittenberg
12-05-2018

Wow and ouch
A von Trier movie that checks all his boxes; Borderline pretentious, unsettling and uncomfortable, slow, provocative, vile and at times staggeringly beautiful. I am starting to appreciate his style more and more. These are movies that matter, make an impact within.
UP
Dredding a retirement home, an old man uses balloons to fly his home to South America for a longlost adventure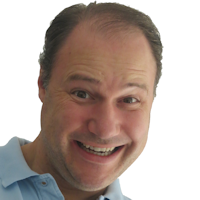 Wittenberg
12-05-2018

A Pixar Pinnacle
Only Pixar could have made a crazy, highly original story like this work so beautifully. It makes fun of the elderly yet respects them at the same time, it looks great and it features splendid music. A truly heartfelt gem and unique adventure.
47 Meters Down
Two girls go cage diving with sharks, but then the crane breaks and they end up on the bottom
Wittenberg
10-05-2018

Not really immersive, a bit shallow (haha)
The main actors do their best but ultimately it isn't as immersive as I was hoping for, in part also because of some dubious underwater physics and patronizing dialogue. I wonder how this would have been without any underwater intercoms... I am betting a lot more special.
A Quiet Place
Family tries to live in silence when the world has been overrun by creatures that attack at the slighest sound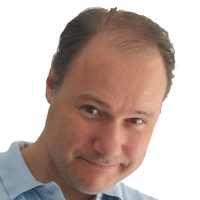 Wittenberg
17-04-2018

A solid and well made horror
While there is room for some nitpicking, overall this was a fresh, intense and very solid horror that features much better performances, atmosphere and style than most.
Seance: the Summoning
Some teens comfortably go into a morgue to summon spirits between corpses, then seem frustrated if things getting scary indeed
Wittenberg
15-04-2018

Not even God can save this movie
A hopeless movie with too many things wrong to even list. When it's halfway it reveals itself as a reli-flick. They figure it's not just any ghost they summoned, but a demon and therefore they need to invoke the power of Christ - who must be embarrassed by this.
Anomalisa
The night before a presentation, a man is trying to make it through a lonely night in a hotel
Wittenberg
08-04-2018

Unique but a bit minimal
The combination of puppets a realistic dialogue makes for a unique vibe, and they sure have cooked up an interesting atmosphere. Unfortunately, sometimes I wondered how long I needed listen to the endless chit chat, and it seem they touched some deeper themes but didn't follow through on them
Baskin
Turkish movie about a police squad ending up in a devilish mansion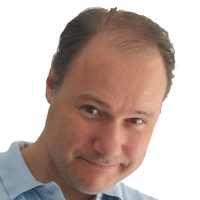 Wittenberg
02-04-2018

Original, effective and hellish
While the actors may not be very likable, at least their character are unique and distinct, and we are given the time to get to know them. The finale is truly hellish, the atmosphere is ominous and there's some interesting stuff going on in the time line as well.
The Green Inferno
Student activists go protest in the jungle to save the habitat of the local natives, but end up being eaten by them
Wittenberg
02-04-2018

Eat those annoying actors
The cannibalism and slaughter should please those who like this sort of thing, and the live of the tribe - while not eating - even seemed sort of respectful and authentic. The movie is held back by really annoying characters delivering lots of poorly acted lines.
Snatched
When noone's left to join a womans non-refundable trip to Ecuador, all that's left is her mother.
Wittenberg
01-04-2018

Fine, could have done with more Amy mayhem
I like Amy Schumer, and she lifts this one above the overpopulated 'amusing comedy with a few laugh out loud moments' - but not by much. Almost as though she held back a bit.
Realive
FINALLY a movie about what could happen if they indeed will be able to reanimate a cryonized body in the future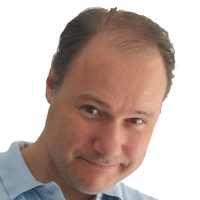 Wittenberg
31-03-2018

Find the purpose of live by ending it. Twice.
The movie is mostly a philosophical essay about life and death, told through voice overs, long flashbacks and some events in the future. It can be a bit slow and loaded, but mostly it hits the mark and provides an interesting watch with some great acting and a good atmosphere.
The Shape of Water
In a 50's secret facility, a mute cleaning lady falls in love with an aquatic creature they experiment on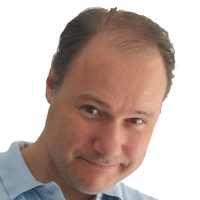 Wittenberg
23-03-2018

A unique and pretty modern fairytale experience
It is an unusual blend of humor, science fiction and an escape movie, all wrapped in an arthouse atmosphere, and somehow it works beautifully. The trademark color tones and style of Del Toro look as gorgeous as ever in this 50s setting.
Annihilation
Scientist team is sent into area that is surrounded by an expaning bubble from space, in which strange things happen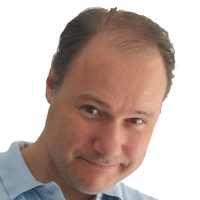 Wittenberg
23-03-2018

Refreshing
A really good and satisfying scifi mystery that mixes some familiar elements but ends up being quite original as a whole. Sometimes scary, sometimes gory but mostly fascinating. I thought it was let down mainly because of the rather unconvincing science protocols and way this mission was set up.
Paranormal Activity: Ghost Dimension
It's about ghostly activity all caught on camera
Wittenberg
18-03-2018

Fresh in the wrong place
They invoke some more obvious, frequent and in your face material, which I can understand was necessary to breath some live into the formula. But the slow, nail biting chance of maybe catching a glimpse kind of was the point. So now it starts to er towards a regular horror glued by jumpscares.
Air
In a poisoned world, Noah-like facilities harbor deep frozen scientists for better days. Two engineers are periodically woken up for maintenance duties.
Wittenberg
17-03-2018

Minimally pulled me through
A low budget affair that is in danger of having way too much time to fill up, and does so with long, overstretched scenes with very little in it. But, they managed to put in enough mystery and anxiety about the ending to make it work and keep me interested. Not too bad!
Kong: Skull Island
Expedition team and a heavy military escort travels to a mysterious, previously undiscovered island
Wittenberg
15-03-2018

It's all there but...
Although it feels like the director really wanted to make a Vietnam war movie, the movie objectively seems pretty competent in terms of style, old school adventure and monsters. But it never really grabbed me. I am not sure why, but the rather generic characters might have something to do with it.
Die Hard 2
This time our hero gets caught up in the hostile take-over of an entire airport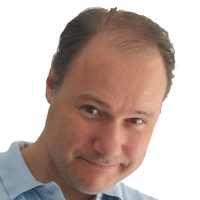 Wittenberg
14-03-2018

A worthy succesor
I guess it would never have been able to top the original, but I commend them for getting close and successfully prolonging the same action, humor and on-man-army formula. It's all just a bit less snappy.
Die Hard
Evil people hijack a skycraper with everyone it, but they didn't take into account one brave cop making a stand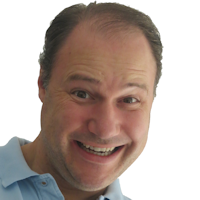 Wittenberg
13-03-2018

Still awesome
Still an immensely enjoyable and exciting action movie that set a standard with style, action and humor that has never really been surpassed.
Kung Fu Panda
Against all odds, a big lazy panda is the chosen one to save a village from being overrun by an evil Kung Fu master Snow Leopard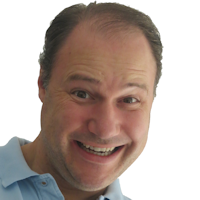 Wittenberg
04-03-2018

A truly fantastic, or should I say perfect, animation
I recently saw this again and it struck me how perfect this movie is. The graphics, jokes, depth, tension, acting, action, folklore, story, wisdom, artwork, characters, music and flow are all amazing. It's all incredibly well balanced and doesn't overdo or patronize anything.
V/H/S 2
Here's more bloody horror stories caught on tape
Wittenberg
03-03-2018

lacks inspiration
It sticks with the formula and delivers a healthy dose of blood and horror, but this time it felt less inspired and original. Some scenes started dwelling and had me going: get on with it! Also, the alien story was out of place and out of touch.
Wonder Woman
Wonder Woman decides to leave the secluded live with the amazones and help out in the human world war, thinking that war God Ares is behind it all
Wittenberg
27-02-2018

Better than other superhero movies but still not very exciting
I liked this better than most superhero movies. It looks crisp, some of the fighting is nicely choreographed and shot, characters are sort of likeable and it isn't as hysteric or over the top as the others. But like most superhero movies, it struggles to reach deeper or really leave an impression.
Geostorm
Mankind built a space system to keep the extreme climate in control, but then it starts to make things worse instead of better
Wittenberg
23-02-2018

All things wrong with big Hollywood productions
A terrible film that checks all the boxes of overblown Hollywood-Michael-Bay like hysteria, stupidity and shallowness.
War for the Planet of the Apes
Failing to live a retreated live in the woods, the apes seek revenge after humans kill one of them too many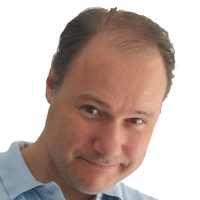 Wittenberg
16-02-2018

Not as good as the preceeding parts, but still fine
It is dark and slightly depressing, it is kind of slow at times and the music sounded simplistic and almost unfinished to me. So all in all less successful than the previous parts. But there's still heaps of impressive and sympathetic apes working together and fighting intense encounters.
Armadillo
Documentary team joins a Danish military squad in Afhanistan up close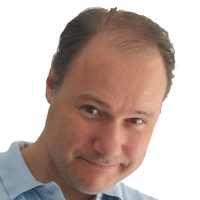 Wittenberg
16-02-2018

Nice guys in a gripping documentary
The action is not the usual Hollywood mayhem, but the notion that it is real makes even single bullets shot very intense indeed. Courageously filmed, it is a unique peak into what it must have been like. These Danish guys seem alright to me.
Samsara
A collage of scenes from around the world, loosely connected by the theme of the circle of live
Wittenberg
15-02-2018

Easy
It's a marathon of non-stop pretty wallpapers for your desktop. There's no mistaking the outstanding visuals and suitable music, but simply sticking it together also felt like an easy win. Perhaps some more courage or risks would have helped.
Movies found: 814 | max movies per page: 100 | Showing: 291 - 390
Previous
Next