BoiledDown

.net




If everyone's a critic, then so are we!
The Tomorrow War
People are send to the future to help fight a loosing war against an alien invasion
Wittenberg
04-07-2021

Forgettable and hardly interesting
While the time traveling does add something to the alien invasion genre, most of this felt quite cliched and tired. It's one of those movies seems to think it doesn't have to be exciting, involving, innovative or believable because it's just a blockbuster with a lot of money. Wrong.
Shadow in the Cloud
A young women with a top secret cargo rides a long an all-male bomber mission - that is being attack by strange things...
Wittenberg
04-07-2021

The individual parts are not all that, but as a whole it works
It's quite easy to point out several flaws in it, especially the first half with the endless intercom chatter. But the atmosphere is unique, and pointing out the unrealistic scenes somehow seems irrelevant, as these seem like metaphors for the struggle for womanhood in a male world.
Durante La Tormenta
Through an electronic storm and old camera, a woman saves the live of a boy who died in the past. But now her own live is no longer what it was.
Wittenberg
04-07-2021

A more personal drama involving time paradoxes
I thought it was an interesting idea to have the effects of messing with time work on a more personal, relational level. And while it certainly works and creates a commendable movie, sometimes it felt more like a family drama and it sort of dozes off.
De Slag om de Schelde
On how the allies regained control of the Dutch Schelde during world war 2, a crucial supply route to Antwerpen harbour
Wittenberg
01-07-2021

Decent for sure, but somehow didn't really land
I quite like how it is built around more personal and intimate stories of several people involved, and was impressed by the glider footage. However, it suffers a bit from the "we have just a few sets and locations" sensation of smallness, and somehow it didn't really pack a punch emotionally.
Mortal Kombat (2021)
Warriors are gathered to fight other warriors in another realm
Wittenberg
19-06-2021

A step closer to a good videogame movie
With a promising beginning, overall high production standards, appearance of several game characters and even some fatalities (which are oddly more gutting in the game than in the movie) this was close to an actual decent game movie. But the dull, flat characters and story again let it down badly.
Selva trágica
Woman escapes into the jungle from her husband where she is found by a group of rubber farmers
Wittenberg
19-06-2021

You may get several things out of it, but not a lot from each
Is it an adventure movie? An ode to nature? A mystical odyssey? A story about women devouring men? A documentary about rubber harvesting? A little bit of everything I guess, but not really shining in any. A bit static, thin on emotional involvement and abruptly ended.
El Hoyo
A prison (?) features a platform with food that is lowered across hundreds of floors each day. Will the upperfloors leave enough for the ones below?
Wittenberg
17-06-2021

Not pleasant but rewarding in the end
It is a bit filthy and unpleasant by it's very nature, and I wasn't sure if wanted to experience this in it's entirety. Turns out I did. I became curious to find out how it ends and how it came to be. It's probably also a wise (but optional) lesson about humanity and 'spontaneous socialism'.
The Dead Center
Psychiatrist treates a patient that has risen from the dead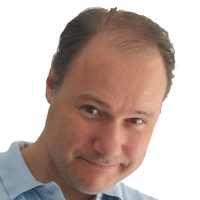 Wittenberg
14-06-2021

An unpleasant surprise
Morgue-scenes, already my weakspot! But this movies doesn't solely rely on their creepy atmosphere. It has an intelligent, well constructed uncanny atmosphere throughout, and I love the natural acting and believable hospital atmosphere that was created. It really elevates the story.
Renegades
Navy seals divert from their mission to recover lost nazi gold form a Bosnian Lake
Wittenberg
07-06-2021

blub blub
Instead of the nail-biting, claustrophobic movie the storyline caters for, it came out surprisingly dull and lame. Characters are boring, nothing really works, pacing is off, music is off, story totally implausible. It sinks even further when it tries to be witty.
Coma
Man wakes up in a comatose world, consisting only of chunks of memories... and malicious beings that hunt for him and other like him
Wittenberg
30-05-2021

Boredom in a spectacular world of ideas
One of the coolest and original ideas I've seen in a while, and it looks as cool as the idea itself is. It is therefore all the more frustrating and disappointing that I kept falling asleep. I am guessing it's the boring, over-simplified characters and the vague, pointless missions they set out for.
Oxygene
Woman awakes in a pod with only limited time to find out why... before oxygen runs out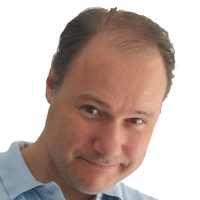 Wittenberg
28-05-2021

A bold idea done pretty well
A bold and interesting idea, but will looking at the same confined woman for an entire movie be interesting enough? During the first half I wasn't sure, but then it comes up with enough twists and some impressive shots to make it work. Not by a huge margin, but certainly enough.
Voyagers
Another shipment of space colonist, this time with childred bred specifically for this long journey. Will they keep it cool?
Wittenberg
21-05-2021

Perfectly fine but not so subtle group dynamics in space
It seems reasonable to deem it "Lord of the flies" in space, and I see no shame in it. I liked it. It's just that the emergence of the 'bad group' seemed forced and rushed. It would have been more interesting if they had genuine and reasonable different views instead of just being jerks.
Love and Monsters
A monster apocalypse forces people to live underground. One not so brave dude decides to travel over te surface to reunite with the love
Wittenberg
21-05-2021

Layed-back but amusing monster film
I found it to be a bit slow-ish and perhaps lacking some real suspense, but overall there is a nice, friendly atmosphere, a good sense of adventure and some well done monster brawls. Suitable for a younger audience without being childish.
The Mitchells vs. the Machines
Chaotic family faces a robot invasion as well as the struggles with each other
Wittenberg
13-05-2021

Frantic fun
A bubbly and perky move that is good for a few laughs. It is really up to date with internet fun, memes and mobile phone lifestyle (So it will be obsolete a few years from now). Like other Sony movies, such as Hotel Transylvania, it is very fast and hysteric, sometimes tiring me down.
Resident Evil: damnation
A seperate side story of the franchice? I don't know what it is. Hero vs monster things
Wittenberg
08-05-2021

Somewhat cool, mostly hollow and pointless
It probably looked awesome when it was released. Today it looks okay, and has some reasonably intense Resident Evil abominations running around. But I couldn't care less about the lifeless hero dork, or the vague story that came from nowhere and went nowhere. Not even sure what this is?
Stowaway
When a mars mission equiped for a crew of three has a crew of four
Wittenberg
05-05-2021

Interesting and focussed, but a bit mellow
It brings down the story to the essence, features fine design and actors, and certainly had us entertained. But the big finale seems a bit cumbersome and unlikely, and part of me thought the impossible ethical decisions could have been more heart wrenching, and tension more nail-biting.
Danger Close
Australian soliders fight for their lives in Vietman during the battle for Long Tan
Wittenberg
27-04-2021

A good war movie that's missing out on some areas
I am always reluctant to complain when a movie sets out to depict and respect true war events, but while it certainly is and engrossing and genuine movie, some part of it felt of. Unlikely dialogue, oddly undisciplined soldiers and a major who's personality is allover the place.
Expiry
A couple fails to have children before the expiry date of their relationship, then a bracelet makes physical contact impossible
Wittenberg
25-04-2021

Too thin
This almost sort of worked, as a minimalistic, futuristic story of a forbidden relationship. But after a while it starts to loose momentum, the therapy sessions (?) with some sort of HAL computer seem endless and pointless and the final escape scene brings it to amateuristic levels.
Wittenberg
18-04-2021

Lacking that extra something
This may appeal to a younger audience, but overall I felt it wasn't quite there. Actors are a bit lifeless, jokes fall flat, scenes drag on for too long. It's fine, but missing the spark, magic, wit or funfactor to make it appeal to a broader audience.
Space Sweepers
Space scavengers find a girl that is also bomb, which marks the beginning of a wild ride
Wittenberg
18-04-2021

Could have been fresh, but gave a headache instead
While I like the designs, FX and fresh vibe, I found it hard to get into the restless and erratic style of the movie, and didn't attach to any of the cartoonish, one-dimensional characters.
Kung Fu Panda 2
The furious five must stop an evil peacock with weapons that could destroy China and Kung Fu, and Po goes searching for his roots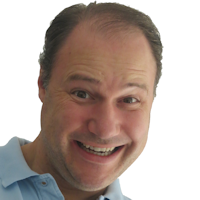 Wittenberg
09-04-2021

Still goosebumps
It is literally and figuratively a bit dark at times, but it still reaches the very high standards of it's predecessor. Funny and exciting on the one hand, but very touching and heartfelt when need be. It has not one but several scenes that give a grown man like me goosebumps - every single time.
2067
When oxygen is running out, someone is sent into the future to bring back a solution
Wittenberg
05-04-2021

Fine time traveling
For the most part this is quite a charming and sympathetic movie that has it's own time traveling story to tell, without over-complicating things but still challenging you to keep up. I am not so sure about the rather insecure and frequently sobbing main character though.
Anti Life aka Breach
Crew on a spaceship transporting the last batch of inhabitants for new earth gets infected, turning them into zombies
Wittenberg
04-04-2021

Dead on arrival
It doesn't pretend to be much, and it doesn't even try or care either. It feels like they gave up hope pretty early on, and just had everyone running through the same hallway until they were done with it. Utterly empty.
Beneath
Some kids go on a rowing boat but there's a big fish in the water
Wittenberg
03-04-2021

Crap without a savior
All I tuned in for was annoying teenagers being eaten. And while that certainly is the case, this movie still manages to disappoint. It fails to latch on to any redeeming factor of such movies, like fun, gore, tension, great fx or jump scares. Nothing. Infuriating and totally unbelievable.
Raya and the Last Dragon
A girl sets out the unite a divided nation, but needs to revive the last Chinese dragon to do so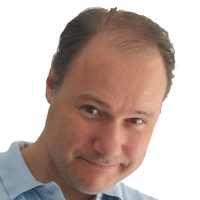 Wittenberg
28-03-2021

A sweet adventure with some new and some familiar stuff
A competent, colorful and quite exciting adventure. I liked how the appearance and behavior of the dragon wasn't 're-imagined' and stays close to the Chinese originals (even if they somewhat resemble Little Pony's®). The humor and inevitable morals in the story are a bit much, but ok.
The lighthouse
Man gets a job at a lighthouse, but the isolation, darkness and mad supervisor can only lead to madness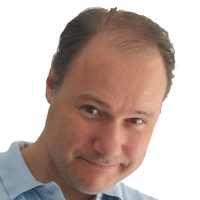 Wittenberg
28-03-2021

Depressing, in a good way
Gloomy and dark, with a well constructed sense of desolation. You can almost smell the humidity and feel the suffocating scenery. Acting is intense if not a bit over, but somehow it seems right for this movie.
Aniara
A spaceship transporting colonists of Mars gets way of course. Seen from the perspective of an employee running a onboard mind escapism facility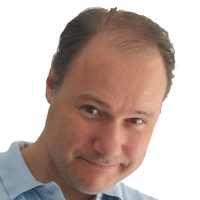 Wittenberg
23-03-2021

Fresh scifi
The non-Hollywood atmosphere is a welcome change in science fiction. The happenings on the spaceship are very varied and interesting, mostly focused human behavior and group interaction in such a dire situation. Really fresh, and I quite liked the spaceship design and ending too.
Monster Hunter
Army ranger accidently winds up in another dimension where she must fight monsters
Wittenberg
21-03-2021

Awesomeness that left me cold
Such a potential premise, such a big budget, yet still so uninteresting and shallow. I thought only the finale back on earth was somewhat badass. The movie seems to look a lot like the game it was based upon, so perhaps fans will get more out of it.
The Liberator
A squad comprised out of people from very different backgrounds fighting in the second World War.
Wittenberg
21-03-2021

Looks unqiue, but it's not quite there
The half-drawing, half real-life filter make it look unique, and is a great idea for making epic scenes on a lower budget. The action scenes were good, but the dialogue not so much, and it frequently does emotional and sensitive dives which I found a bit forced and cliched.
1BR
Woman finally finds an appartment, but the local community holds dark secrets. Very dark.
Wittenberg
14-03-2021

It turns out, a decent horror thriller
My finger was resting on the stop button for the first 15 minutes, but then the story, performances and uncomfortable atmosphere materialized and made this a worthwhile movie indeed. May have been limited in budget, but played it out nicely.
Dark
Inhabitants of a small German town get entangled in time paradoxes spanning generations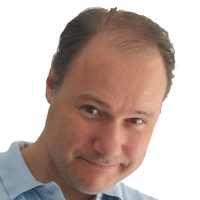 Wittenberg
07-03-2021

Deep and interesting, but it's darlings start to annoy
A profound series with a unique atmosphere and just enough lifelines to help you through the complexity. Problems: It dwells badly in the same concepts and 'darlings', the characters communicate in an unacceptably vague way, and everyone seems to have just one overacted facial expression.
Greyhound
A warship protects a convoy from german wolfpack submarines during a dangerous pass in WW2
Wittenberg
28-02-2021

Good warmovie but short on real involvement
Enough thrills of naval combat to satisfy war movie aficionados like myself, but it's not perfect. The gray and dark tones seem excessive, and the story is a very basic mission-begins-mission-ends affair, causing a lack of involvement. The two flashbacks of a woman seem a futile attempt to fix this
3022
The crew of a remote space station is faced with tough choices when disaster strikes... back on earth
Wittenberg
27-02-2021

Just made it
It's definitely one of those movies where, due to a lack of resources, people walk and talk endlessly in a handful of sets. So it can be plain and sluggish. But I have to say the actors, music and story are not too bad and manage to lift this movie into the realm of ok.
Sweet Home
A group of very different people in an appartment building is faced with fighting monsters
Wittenberg
23-02-2021

The characters hit a nerve I did not know I had
The groundwork was promising; colorful cartoon-like imagery, pleasantly weird monsters and potentially interesting group dynamics. But none of the people is particularly likable. In fact I started to despise many of them up until the point I could no longer watch it. Never had this before.
The Call
Woman gets a call from a woman living in the past. Friends at first, they end up hunting each other in different times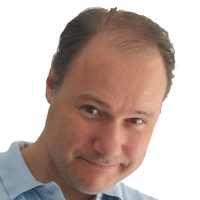 Wittenberg
19-02-2021

A well executed idea
A great idea that is played out interestingly and excitingly without overdoing it. Some horror, some thriller and smart tricks with time. I couldn't ask for more.
Beyond Skyline
Group of people fighting a blue led alien invasion
Wittenberg
19-02-2021

Strange mixture
An unusual combination of reasonably high FX and production values, some unpretentious B movie actors and atmosphere don't even pretend to be anything else, and then a rather odd turn of events that takes the action to the jungle. Not a masterpiece by any means, but it entertains.
Jiu Jitsu
Man with memory loss appearantly is member of a team fighting a (very) Predator-like alien from another dimension
Wittenberg
14-02-2021

Nope. Still a B movie.
With steady reference to a comic book, some boldsy camera work and heaps of crazy martial arts this might have winded up being smirky and fun. But it is mostly tedious and bizarre, and the lead character appears to have been typecasted as a universal B movie karate dork.
Sand Castle
Military squad in Iraq get assigned the task to fix a watersupply, which turns out to be ungrateful and dangerous work
Wittenberg
24-01-2021

it's got the stuff but not the story
They had fine actors, a solid atmosphere, music and four Humvees to make this work, but it just didn't happen for me. The mission, already a bit tedious in nature, needed a level of story telling or tension that just wasn't there. My attention wandered off several times.
Outside the Wire
After neglecting an order, a drone pilot is send to join a mysterious supersoldier on a dangerous quest
Wittenberg
23-01-2021

Tries to be something it's not
With military action and gun-toting robots, this ought to has been my thing. But I was quiet disappointed. Mostly because they talk tough and say deep things, but it all falls completely flat. It's just trying too hard to be cool and relevant without following up on it.
Soul
Just before a breakthrough live performance, a jazz musician has an accident and get assigned a quest somewhere in the afterlife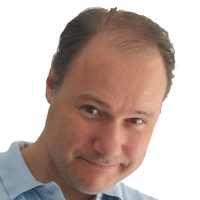 Wittenberg
22-01-2021

Beautifully abstract and heartfelt.
Another bold Pixar endeavor that doesn't shy away from emotions, highly abstract concepts and symbolism. Apparently, kids get it instantly, but I needed some time to figure it out. Any which way, it is just lovely, beautiful and wonderful.
Game Over, Man
Three stoned failure teenagers work as housekeepers in a hotel when it gets sieged. Will they save the day
Wittenberg
16-01-2021

Mostly a bad taste teenager flick
For some reason I thought this would rise above standard teenage, bad-taste material through better jokes, better humor and plenty of gore to spice things up. But it hardly does so, it really is mostly bad taste teenager flick with perhaps a handful of laugh out moments.
The Midnight Sky
Amidst a worldwide cataclysm, a man at a northpole research station attempts to warn a spaceship not to come back to earth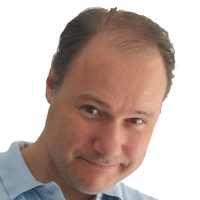 Wittenberg
03-01-2021

Nicely done, but minimal
It's lovingly made and compelling throughout, but it is suffering somewhat form the minimal story. Sometimes this leads to a pleasant slowburn pace, but at other times it is struggling to fill up time, with events that seems irrelevant for the overall story.
Bloodshot
Soldier and his wife are killed, but he is revived with superpowers so he gets to take revenge
Wittenberg
03-01-2021

Lacks characters to make it work
With a few layers and twists on offer, the story is more interesting than I feared it would be, and I counted two pretty decent action scenes. But the one dimensional characters, of whom none is really likable, and the borderline B_movie vibe, make it hard to care about any of it.
Dragon's Dogma
When his family is killed and his heart is stolen by a dragon, a man embarks on a dangerous journey to get it back and slay the dragon
Wittenberg
26-12-2020

A more than average manga/computergame movie, but still not great
The journey contains some exciting moments, battles with classic mythological beasts and the theme of seven sins gave it some some depth. But the one dimensional and stiff characters aren't helping to feel much empathy for it.
The Grudge
Woman takes home a curse from Japan, spelling doom for everyone that enters her house. A police officer investigates.
Wittenberg
22-12-2020

A well-made but boring jumpscare horror with zero new ideas
On the face of it, this looks and feels like a decent quality horror with fine actors too. Unfortunately, it has absolutely nothing else to offer but consecutive tired jump-scares with loud noises that you see coming from a mile away - and which get boring pretty quickly.
Mosul
Young police officer joins swat team fighting ISIS
Wittenberg
20-12-2020

A raw, unpolished war story
There is something very loose about the story and directing, giving it a docu like atmosphere as you observe these brave guys like a fly on the wall. It also meant I was not over involved with them either, but it's a good watch nonetheless.
T-34
A Russian ace tank commander is captured by the germans, but gets a unique opportunity to escape. With a tank, of course.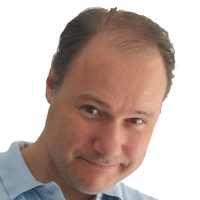 Wittenberg
06-12-2020

Tank porn. It exists.
A rather bold action flick showing loads of tanks with super slowmo shell penetrations and sweaty screaming Russians. I feared it was more of a videoclip than a movie, but the story catches up and makes it worthwhile and quite exciting indeed. Perfect for tank aficionados like me.
Polar
A hitman's pension doesn't go as planned
Wittenberg
27-11-2020

Original, funky and violent
A mixture of some pretty grim action and violence with 'hip' characters, music and wacky titles. For a moment I was afraid the latter was a mask to hide mediocrity, but I have the say Mikkelsen's oodles of charisma, as well as a decent plot twist at the end, make it rise above the norm.
Marionette
Psychiatrist moves to Schotland after a trauma, but her new patient appears to be predicting the future with drawings
Wittenberg
27-11-2020

slightly dull but ultimately satisfying
It's starts a bit pale in terms of colors, performances and pace, but certainly interesting enough to keep you aboard. Then it goes quite deep in terms of layers and plottwist, yielding a rewarding and fulfilling experience for sure.
The Invisible Man
Woman escapes her tirant husband, but he comes back to haunt her in ways she did not see coming. Mwuaha.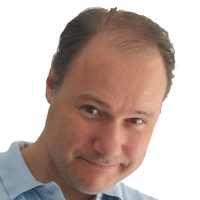 Wittenberg
15-11-2020

Classy version
It's at it's best when it patiently explores the uncanny feeling of someone being in your house, without resorting to cheesy effects of cheap scares. Later on it turns into more gimmicky cat-and-mouse affair, but still with plenty of class. Great lead actress, too!
Hungerford
Some roomies/friends try to survice, after space visitors turn everyone into zombies. Good thing one of them was just doing a film project.
Wittenberg
13-11-2020

A minimal found-footage flick with annoying protagonist
I should sympathize with what they managed to create using very little resources, but it really was pretty basic zombie stuff. Some acted pretty good, some were ok, but the main character was a really annoying dude, and I started to despise his constant heavy breathing and drama.
Extraction
Man is hired to extract a kidnapped son of a rich and powerful mob, and gets in whole lot of trouble
Wittenberg
13-11-2020

Good heavy duty action with some issues
A commendable action flick with some very well shot, high-octane, hard-hitting brawling going on. After a while though, the man's ability to endure pain and injury gets a bit much, and the annoying acting style of the kid makes it hard to buy into their supposedly developing bond.
Away
Mum goes to Mars. Away from her family.
Wittenberg
08-11-2020

Soggy family drama with occasional space things
Don't get tricked into thinking this is a scifi adventure. This is a soap opera, featuring an insanely uncooperative and unprofessional crew, bitching and moaning and solving tedious problems like the water supply and the flue. Back on earth, there is slow nagging family drama and diseases. Ugh!
Kadaver
Live is drab in a postapocalyptic world, so a family is eager to receive a free meal and attend strange performance play in a hotel...
Wittenberg
08-11-2020

Mostly missed
It deliverers only partially in the endless possibilities for layers and plot-twists. Worse, the level of fear and tension seem to be on the same level constantly, making you immune/saturated after a while, and a little indifferent as well. But I'd still call it decent and original.
Higher Power
A nobody is used exprimentally to perfoms hitjobs, but gradually his altered capabilites make him godlike... for good reason
Wittenberg
07-11-2020

subpar until it ends
A strange and disjointed affair that feels directionless and amateuristic. I was about to smack it down, only to find it ending in really stylish special effects, gorgeous colors and mesmerizing scenery. Not nearly enough to save it, but what a turn of events!
Dante's Inferno
Animation about Dante who ventures into hell to get back his wife
Wittenberg
14-10-2020

Nice hell
The movie delivers quite chilling and imaginative visions of hell, and the biblical and historical references give it intelligence and depth. However [SPOILER], the fact the Dante just hacks his way through any and all kinds of demons without ever getting into real trouble means it lacked tension.
Captain Marvel
A woman with superpowers and generic green aliens and avengers and tessaracts and whfff
Wittenberg
27-09-2020

I felt nothing
A cheerful, colorful, slick looking action superhero movie that went straight through me.
Death Note
Dude finds a book in which he can write down the name of people he wants dead. And it works too.
Wittenberg
14-09-2020

Somewhat refreshing but not quite terrifying
Never seen the manga it was based on, so I can't comment on that. I thought it was a reasonably fresh horror with some new ideas and twists that make it worthwhile, but the atmosphere was not menacing or scary; It was reminiscent of the Gremlins and Critters-style 'fun' horror, suitable for minors.
The Mountain Between Us
Man and woman survice a crashlanding in the snowy mountains, and now face survival as well as a developing forbidden love between them
Wittenberg
14-09-2020

Yeh sort of works
Throughout the film there's alternating scenes of them taking a few more steps, and then a much longer scene of them resting and developing feelings for each other amidst all misery. Both are fine, but none of them felt very profound.
The Last Full Measure
Pentagon hotshot reluctantly investigates a request for a posthumous medal of honor, and gets more and more involved as he talks to the veterans
Wittenberg
07-09-2020

Overdone
They managed to get a whole bunch a A-list actors giving all they got. But it feels overacted, over dramatized and forced down your throat. The clips during the end scroll demonstrate how veterans ACTUALLY talk. A noble cause for sure, but unnecessarily heavy-handed. Boring, even.
Wounds
Bartender finds distrubing images on a telephone left by a customer, starts seeing bugs and is chosen for a mysterious cult ritual
Wittenberg
06-09-2020

Mixed feelings
When slow burning is done wrong, it is just slow. Near the middle it manages to spark some interest, only to loose it again because the writers couldn't figure out how to tie the story elements together. It's pretty ok though, mainly because the performances and created amtosphere.
Tenet
A special agent is ask to assist in a mysterious mission to prevent WW3, for which he encounters things that go back in time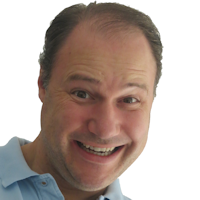 Wittenberg
03-09-2020

The most audacious and genius movie ever, but does that mean enjoybale
Clearly we have another Nolan gem on our hands, in terms of visuals, music and the mind blowing story. Initially I wondered if the complexity was just too much, getting in the way of enjoyment. But as it starts to digest in days after, you begin to grasp the sheer genius and audacity of this.
The Outpost
Surrounded by high ground, US soldiers in Afganistan try to survive in this highly untactical basecamp
Wittenberg
30-08-2020

Generic characters having an intense firefight
This is being applauded for it's realism, but unfortunately that meant for me that I remained somewhat indifferent during the long intense finale, because up until that point all they were were cursing, chit-chatting, anonymous soldiers. Armadillo WAS realism and had relatable, likable people in it.
Padington 2
The bear is saving for a perfect gift for his aunt, but he is not the only interested in it
Wittenberg
30-08-2020

Warm and cozy
It's hard to fault this family-friendly, cozy, good looking and amusing comedy, as they balanced of of these things just about right for the target audience. Personally, I'd like some more edge, but this is probably the wrong movie to ask.
Sputnik
Sputnik cosmonauts crash on earth, one of them is carying something unearthly with him. A doctor is asked to investigate.
Wittenberg
26-08-2020

A bit slow
While subjects like this are always a killer, and I liked the Russian take and atmosphere for a change, I found the movie to be rather sluggish. There's a lot of talking and walking through the hallways with too little excitement or tension, nor did I find everything very credible.
Cashback
Chronically unable to sleep after a breakup, a guy decides to use this new time to work in a supermarket, where he discovers he posesses time alteration abilities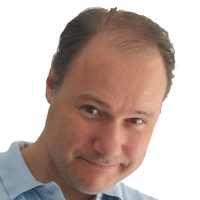 Wittenberg
26-08-2020

Nice, but not all the way
A very charming, sympathetic and occasionally very sexy movie. The atmosphere of these teenagers plowing through the night is neat. Unfortunately, it can't maintain the magic all the way through, and even deteriorates some of it with dissonant elements like the soccermatch and kung-fu kid.
John Wick: Chapter 3 – Parabellum
Because he broke some rules, John is now declared outlaw and the entire underworld seems to be after him.
Wittenberg
16-08-2020

The core of the franchise
The story serves as a carrier to deliver oodles of John Wick-style fights and not much else. It can be a bit too much and absurd at times, but I must say there is also something mesmerizing and satisfying about these endless, beautifully choreographed, flowing violent dances of death.
Gerald's Game
In an isolated vacation home, a man ties his wife to the bed for sexy times, then dies of a heartattack
Wittenberg
15-08-2020

Not as unbearable as I hoped for
A bold idea, but the lead actress was unable to convey her dread and dismay to the screen, the dialogue with her 'ghosts' seemed a bit childish and like a play, and the twist at the very end seemed unnecessary and farfetched.
Time Trap
When they try to recover missing persons from a cave, it seems that in there, there is something wrong with time
Wittenberg
15-08-2020

Great idea cannot overcome B-movie atmosphere
I love the idea, and it's one that could have worked beautifully with limited budget and resources. Unfortunately, they went with rather dull, unimaginative characters delivering cheesy lines and doing crincy things, which results in a fatal B-movie atmosphere. Too bad, they were on to something.
Doctor Sleep
Now an adult, the boy from The Shining has managed to take control of his ghosts when he sets out to help another gifted girl
Wittenberg
09-08-2020

Sacrilege yourself
Well this sequel seemed like an unholy idea to begin with, but since apparently King himself wrote it I was hopeful. Alas, it really is a sacrilege that fails to become scary, stuff they bring back from the Shining instantly looses it's appeal and the sucking of 'scare smoke' was just so childish.
Code 8
Man with electrical superpowers has no to choice but to use them for shady business so he can pay for his mother's medical bills
Wittenberg
01-08-2020

Solid but with some windowdressing
Overall this was quite solid and featured good acting and atmospherics. But ultimately the superpowers and cool airdrop-robots started to feel as window dressing, because they didn't really seem to matter for the development of the story, and a slightly underwhelming crime story was what remained.
Shanghai Fortress
Shanghai defends against an alien invasion. With a big canon.
Wittenberg
31-07-2020

Arrogant empty shell
How the hell did they get such a big budget to make such bland, generic, lifeless movie? It radiates arrogance. The numerous 'emotional' scenes with cheesy minor piano chords fall flat completely because I didn't know or care who these people are!
Devilman Crybaby
A dude can turn into a devil without becoming evil, which gives him the powers to save the world from demons taking over.
Wittenberg
31-07-2020

Intriguing oddball
A really odd manga that is wrong for many reasons, and had me wondering why I was watching it several times. But the strange turned into intrigue, and kept me curious enough to watch all of it - which was rewarded by a tasty finale.
iBoy
A guy accidentely gets a piece of phone lodged in his brain, giving him superpowers he the uses for a good cause
Wittenberg
28-07-2020

A fair variation on superhero movies
The story is told more interestingly and seriously as the title and subject would have you think, and I quite enjoyed this small but tasteful superhero variation.
Proxima
Female astronaut must balance her work with taking care being there for her little girl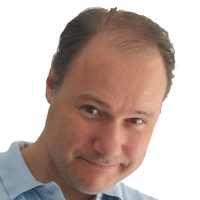 Wittenberg
28-07-2020

Touching and intimate parenthood story with a cool context
I was lured into this by Eva Green, space and the awesome trailer music (which shadows Ryuichi Sakamoto's slightly lazy soundtrack). But what is is mostly is a struggle of career, dreams and parenthood, and a pretty good one at that. But I still want a 'real' Eva Green space movie.
12 Strong
Soon after 9-11, a special forces team is sent to Afghanistan to assist a local tribe with fighting the Taliban
Wittenberg
28-07-2020

Unbelievable
If it's based on a true story, I found it suspicious how the Taliban kept running into the line of fire, were unable to hit anything and how the Americans made perfect shots from galloping horses they never rode before. The quasi deep lectures from the tribe leader also annoyed me.
Knights of Sidonia (season 1)
A huge spaceship-part-meteorite is in constant battle with equally huge space creatures that can take over humans traits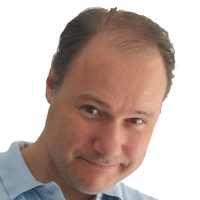 Wittenberg
19-07-2020

Pretty fly
Some characters can be a bit manga-crincy as expected (especially the women), but it has stuff to make up for it: exciting space battles and weaponry, a well developed atmosphere, and very imaginative, strange and impressive (dare I say scary?) gauna monsters indeed.
Ghost in the Shell: SAC_2045
Wittenberg
19-07-2020

More clean and comprehensible, but at the cost of atmosphere
I enjoyed another round of the adventures of this fabulous team. There is plenty of cool stuff in there, and I could actually follow the story this time. The graphics however, while crisp and clear, are also a bit lifeless, and the major somehow lost her mojo for me - even if she is an android.
Color Out of Space
Things get weird and nasty when a meteor-like object and a mysterious color land in the garden of family living isolated in the woods.
Wittenberg
07-06-2020

A bit vague and improvised
It's somewhat ok, but I felt the horrors and scares were random and incoherent collection of things borrowed from other movies. As if every idea dropped was incorporated into this, no matter if it made sense. Consequently, it never gets really scary or intense and I was sort of glad when it was over
Chernobyl
A pretty accurate miniseries about the nuclear catastrophy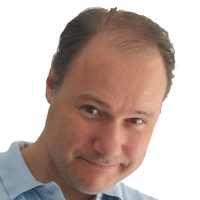 Wittenberg
07-06-2020

Seriously good
Grim and sober, never succumbing to cheap thrills or green glow. Featuring strong acting and fanatic attention to historically accurate details. Apparently it still is not always exactly what went down, but the fact that it made me read up about this accident is a compliment in itself.
The Plagues of Breslau
Female detective on a case of horrific murders, each copying an execution method of the 18th century
Wittenberg
27-05-2020

A fair Se7en clone
The story, of course, is somewhat similar to Se7en, but the atmosphere is different and not as dark en depressing. I thought it was okay, but it can be illogical at times, the detectives' flat, emotionless personality wasn't helping and the version I saw was let down by subpar english voiceovers.
The Mandela Effect
After loosing his daughter, a guy gets obsessed with the ´Mandela Effect´ (look it up), possibly as a way to get her back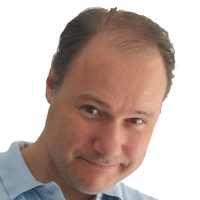 Wittenberg
27-05-2020

Well done despite limited resources
It feels a bit low-budget and simplistic at times, but it still hits the mark at exploring this phenomenon and incorporating it into a very entertaining, thought-provoking movie. It had me look into this stuff afterwards and check the Monopoly guy for sure.
Project Ithica
A group of people random people find themselves strapped and arranged in a circle .... inside a spaceship?
Wittenberg
24-05-2020

Gets tired quickly
Watching these annoying, unsympathetic, sweaty people moaning and screaming in turns gets tiring very quickly. There is hardly any any point to any of it.
Vivarium
Couple do a house sighting of a strange sterile house in a neigbourhoud where everything seems the same.. and then can't seem to leave the place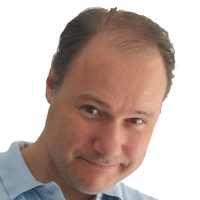 Wittenberg
23-05-2020

Refreshingly and pleasantly weird
Sometimes non-standard oddball movies that do something different, mysterious, bizarre and thought- provoking are just so refreshing and satisfying. Like this one.
The Nightingale
After unspeakable cruelty was done to a woman and her family, she chases down the perpetrators through the Tasmanian bush, with the aid of a native aboriginal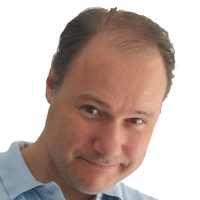 Wittenberg
12-05-2020

Heavy, but very good
It covers a lot of heavy-handed subjects (racism, revenge, rape, murder, repression) and inevitably features some tough scenes. But it has all been done really well. I liked how during the revenge part she remained fragile and insecure, and didn't have sudden superskills that came out of nowhere.
Upgrade
Man looses his wife and spine after a brutal accident and assault. An implant of a autonomous chip gives him control again, along with some new skills that come in handy for revenge.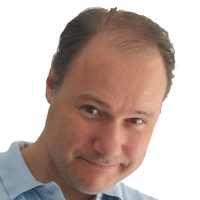 Wittenberg
12-05-2020

Cool man
A stylish, fresh movie with some very cool fighting scenes and a nice mix of sci-fi, action and some humor.
Mermaid Down
Mermaid is caught, her tail is cut off, she grows legs and ends up in a asylum with weirdos. Yes.
Wittenberg
09-05-2020

A weird failure
Is this REALLY the best mermaid story they came up with? It is ludicrous, strangely paced and uncomfortable throughout. It's like the makers were so increasingly ashamed of this movie that they tried bury it up in increasing levels darkness. The frequent 10/10 scores on IMDB are a deep mystery.
Underwater
People have to find their way up to the surface when something assaults and crumbles an underwater station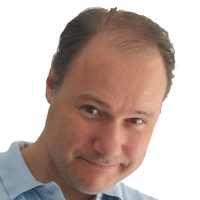 Wittenberg
27-04-2020

Not much new but still good underwater thrills
This was unexpectedly solid in fact. Not much wrong with the underwater and alien excitement at all. It is let down by the rather linear story with no real surprises, and looses an entire point for awful appearance of Stewart. God I wish she looked like she did in Camp X-ray in this.
The Red Turtle
Adult animation about a man stranded on an island, and his attempts to escape appearantly being blocked by a large turtle.
Wittenberg
26-04-2020

Beautiful and intriguing animation
Drawn in a beautiful minimalist but expressive style, tastefully flavored with some supernatural elements and manages to make you curious even if nothing is being said. That's quite something, even if the open ended nature felt a little easy to me.
The Wind
On a desolate prairy, a woman starts seeing things when new neigbours arrive, but especially because of the endless winds haunting the fields
Wittenberg
26-04-2020

Good but very slow
Overall it is a fine, nicely shot and very moody mystery-horror. But I have to say it is taking the 'slow burning' up to rather extreme lengths, up until the point it almost it standing still and they somewhat loose the tension curve.
Terminator Dark Fate
More or less the original story but with more females
Wittenberg
25-04-2020

No
Some action scenes successfully revisit the hard-hitting robot fights and good old car chases. But my god, Sarah Connor is a hideous, disastrous character now and the other ones have to deliver some pretty painful dialogue as well. The forever recovering evil cyborg got boring, too.
6 Underground
Group of very cool hitman people aim to set free a country from an evil dictator
Wittenberg
14-04-2020

Failed experiment
I was in for it; could an overload of non-stop Micheal Bay signature crap eventually transform into a trance-like satisfying experience? We'll never know, because even he couldn't keep up the initial pace, and let this slide off to a more generic and only somewhat amusing actionflick.
Altered Carbon: Resleeved
In a world with interchangable bodies, a man looks after a girl who is hunted down by just about everybody. But why?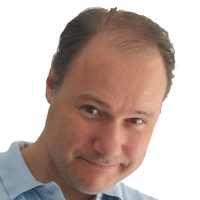 Wittenberg
09-04-2020

A fine anime
A fine anime with sweet, non-standard animations and drawings, an interesting story and a couple of very intense action scenes with wicked ninja's.
The Mandalorian
A solo adventure of Star Wars' Boba Fett-like dude, who dedicates himself to protecting a mysterious youngling he picks up on mission.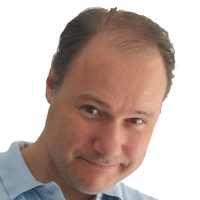 Wittenberg
05-04-2020

An excellent fix of starwars, mostly good, some bad
I liked it best for it's utter love and understanding of star wars memories, old and new, brought on screen beautifully. Unfortunately, it also retains the utterly useless storm troopers by the dozens, leading to 'authentic' but ultimately unexciting combat. I also found the story very linear.
Altered Carbon (season 1)
In a future bladerunner-like world where peoples change bodies as they see fit, a man is asked to investigate a murder
Wittenberg
05-04-2020

Ups and downs. Mostly up though.
I liked the overall concept, the dark yet sensual atmosphere, and some cool action scenes. But I was struggling with the ice cold characters, a lot of talking, the unnecessarily complicated story and the ridiculous Agatha Christie climax with the big reveal with everyone standing in a room.
Brightburn
In superman fashion, a couple adopt a child that came falling from the sky. But what are his powers, how good is he?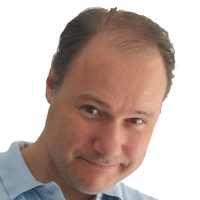 Wittenberg
04-03-2020

I quite liked this
This worked remarkably well. It uses the superman foundation but takes it a whole new direction with tasteful suspense, some horror, some scifi and nice characters whilst still keeping it compact and intimate.
Heavy Metal
Several story's connected by a green power-mongering sphere that brings out the worst in our wold.. and others
Wittenberg
01-03-2020

Not aged well
Sure, there is some stuff to like, but most of the appeal starts to rest on being a 'cult classic ' rather than on actually being great. I suspect it's relevance at the time has since been far surpassed by Manga.
1917
Two soldiers are ordered to leave the WWI trenches and head into German territory to deliver a crucial message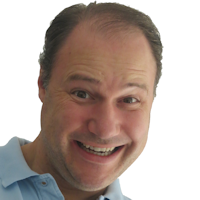 Wittenberg
26-01-2020

Unique and terrific war movie
Part of me wished the 'single shot' peculiarity wasn't part of the hype, because you start paying attention to it and get drawn out rather than into the story. But it still contributes massively to a unique vibe and flow of this terrific war movie.
The Witcher
Man with witch mutations roams the land for work (slaying monsters), but then destiny crosses his path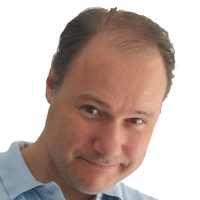 Wittenberg
26-01-2020

Different and diverse
I needed about two episodes to get into it, but then I really was enjoying the very diverse adventures, the interesting and colorful characters, the exciting fantasy world, the sizzling hot nudity, and the way the characters started to cross each others paths. Or was I just mesmerized by Yennifer?
Gantz
Anime series about people who get to hunt monsters (aliens?) after they have been killed in an accident
Wittenberg
19-01-2020

I gave up
I thought I'd give this a try since I quite liked the digital movie 'Gantz:O' that was based on this. I tried to persevere, but just couldn't finish this due to it's slow nature and endless waves of atrociously bad and bizarre acting and dialogues - between and even during the monster fights.
Movies found: 959 | max movies per page: 100 | Showing: 291 - 390
Previous
Next