BoiledDown

.net




If everyone's a critic, then so are we!
Red Turtle, The
Adult animation about a man stranded on an island, and his attempts to escape appearantly being blocked by a large turtle.
Wittenberg
26-04-2020

Beautiful and intriguing animation
Drawn in a beautiful minimalist but expressive style, tastefully flavored with some supernatural elements and manages to make you curious even if nothing is being said. That's quite something, even if the open ended nature felt a little easy to me.
Wind, The
On a desolate prairy, a woman starts seeing things when new neigbours arrive, but especially because of the endless winds haunting the fields
Wittenberg
26-04-2020

Good but very slow
Overall it is a fine, nicely shot and very moody mystery-horror. But I have to say it is taking the 'slow burning' up to rather extreme lengths, up until the point it almost it standing still and they somewhat loose the tension curve.
Terminator Dark Fate
More or less the original story but with more females
Wittenberg
25-04-2020

No
Some action scenes successfully revisit the hard-hitting robot fights and good old car chases. But my god, Sarah Connor is a hideous, disastrous character now and the other ones have to deliver some pretty painful dialogue as well. The forever recovering evil cyborg got boring, too.
6 Underground
Group of very cool hitman people aim to set free a country from an evil dictator
Wittenberg
14-04-2020

Failed experiment
I was in for it; could an overload of non-stop Micheal Bay signature crap eventually transform into a trance-like satisfying experience? We'll never know, because even he couldn't keep up the initial pace, and let this slide off to a more generic and only somewhat amusing actionflick.
Altered Carbon: Resleeved
In a world with interchangable bodies, a man looks after a girl who is hunted down by just about everybody. But why?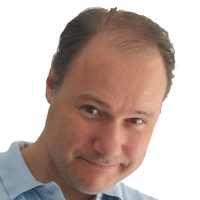 Wittenberg
09-04-2020

A fine anime
A fine anime with sweet, non-standard animations and drawings, an interesting story and a couple of very intense action scenes with wicked ninja's.
Mandalorian, The
A solo adventure of Star Wars' Boba Fett-like dude, who dedicates himself to protecting a mysterious youngling he picks up on mission.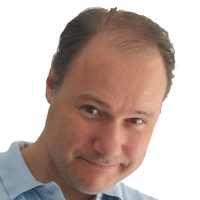 Wittenberg
05-04-2020

An excellent fix of starwars, mostly good, some bad
I liked it best for it's utter love and understanding of star wars memories, old and new, brought on screen beautifully. Unfortunately, it also retains the utterly useless storm troopers by the dozens, leading to 'authentic' but ultimately unexciting combat. I also found the story very linear.
Altered Carbon (season 1)
In a future bladerunner-like world where peoples change bodies as they see fit, a man is asked to investigate a murder
Wittenberg
05-04-2020

Ups and downs. Mostly up though.
I liked the overall concept, the dark yet sensual atmosphere, and some cool action scenes. But I was struggling with the ice cold characters, a lot of talking, the unnecessarily complicated story and the ridiculous Agatha Christie climax with the big reveal with everyone standing in a room.
Brightburn
In superman fashion, a couple adopt a child that came falling from the sky. But what are his powers, how good is he?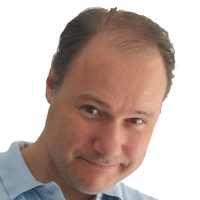 Wittenberg
04-03-2020

I quite liked this
This worked remarkably well. It uses the superman foundation but takes it a whole new direction with tasteful suspense, some horror, some scifi and nice characters whilst still keeping it compact and intimate.
Heavy Metal
Several story's connected by a green power-mongering sphere that brings out the worst in our wold.. and others
Wittenberg
01-03-2020

Not aged well
Sure, there is some stuff to like, but most of the appeal starts to rest on being a 'cult classic ' rather than on actually being great. I suspect it's relevance at the time has since been far surpassed by Manga.
1917
Two soldiers are ordered to leave the WWI trenches and head into German territory to deliver a crucial message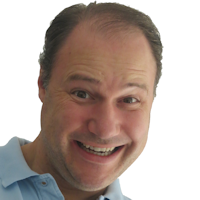 Wittenberg
26-01-2020

Unique and terrific war movie
Part of me wished the 'single shot' peculiarity wasn't part of the hype, because you start paying attention to it and get drawn out rather than into the story. But it still contributes massively to a unique vibe and flow of this terrific war movie.
Movies found: 881 | max movies per page: 10 | Showing: 301 - 310
Previous
Next