BoiledDown

.net




If everyone's a critic, then so are we!
Mobile Suit Gundam: Hathaway
Didn't really understand it. After a heroic rescue from terrorists, a guy is stuck with a myserious woman. Also, robots.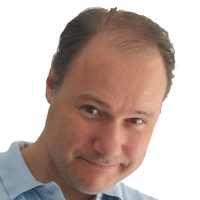 Wittenberg
26-07-2021

A mature and pretty Anime, with some problems
While there are some anime annoyances, like bizarre behavior of all females, this had quite a mature, restrained atmosphere in which the Gundam action was secondary. I couldn't quite follow it, but was impressed by some gorgeous visuals (like nature and downtown cities) as well as the music.
Fear Street part one: 1994
Mysterious killer kills youth
Wittenberg
17-07-2021

A hot mess
Sometimes you don't like a movie and move on, and sometimes and it really bugs you - like this one. A disjointed, messy movie that has some uninteresting teenagers making their way through tedious cliche horror events. Vague, boring and uninspired. No, I am not watching the other 'parts'.
Doors
Four individual stories that take place on earth where mysterious a substance known as doors make people dissappear
Wittenberg
17-07-2021

Pleasantly weird (but not great)
The overall experience isn't great. It lacks emotional involvement or a clear story a character to hang on to. Like the makers didn't quite understand it either. But there's something sympathetic about it. I like the effects, and it is kind of pleasantly weird, doing it's own thing in a ballsy way.
Sense8
Group of people who can sense each others senses across the world, work together to fight those that oppose them
Wittenberg
17-07-2021

Too long for it's own good
After some getting into, the concept becomes quite amusing, even with the odd mixture of campy humor, LHTBQ erotica and bloody violence. But halfway season two it gets tiresome and drags on, and the way their combined skills get them out of heated situations becomes gimmicky. Did not finish.
The Superdeep
Russian horror about a rescue team entering the deepest researchfacility on earth where strange things have been occuring
Wittenberg
10-07-2021

Plenty to complain about, but enough going for it
Maybe it didn't quite nail the claustrophobic atmosphere the way it could have, it aches towards a B-movie and most characters are unlikable and simplistic. But I gotta say: the overall concept is creepy and done nicely, and the mold/spore enemy original and impressive. Nice music, too
The Tomorrow War
People are send to the future to help fight a loosing war against an alien invasion
Wittenberg
04-07-2021

Forgettable and hardly interesting
While the time traveling does add something to the alien invasion genre, most of this felt quite cliched and tired. It's one of those movies seems to think it doesn't have to be exciting, involving, innovative or believable because it's just a blockbuster with a lot of money. Wrong.
Shadow in the Cloud
A young women with a top secret cargo rides a long an all-male bomber mission - that is being attack by strange things...
Wittenberg
04-07-2021

The individual parts are not all that, but as a whole it works
It's quite easy to point out several flaws in it, especially the first half with the endless intercom chatter. But the atmosphere is unique, and pointing out the unrealistic scenes somehow seems irrelevant, as these seem like metaphors for the struggle for womanhood in a male world.
Durante La Tormenta
Through an electronic storm and old camera, a woman saves the live of a boy who died in the past. But now her own live is no longer what it was.
Wittenberg
04-07-2021

A more personal drama involving time paradoxes
I thought it was an interesting idea to have the effects of messing with time work on a more personal, relational level. And while it certainly works and creates a commendable movie, sometimes it felt more like a family drama and it sort of dozes off.
De Slag om de Schelde
On how the allies regained control of the Dutch Schelde during world war 2, a crucial supply route to Antwerpen harbour
Wittenberg
01-07-2021

Decent for sure, but somehow didn't really land
I quite like how it is built around more personal and intimate stories of several people involved, and was impressed by the glider footage. However, it suffers a bit from the "we have just a few sets and locations" sensation of smallness, and somehow it didn't really pack a punch emotionally.
Mortal Kombat (2021)
Warriors are gathered to fight other warriors in another realm
Wittenberg
19-06-2021

A step closer to a good videogame movie
With a promising beginning, overall high production standards, appearance of several game characters and even some fatalities (which are oddly more gutting in the game than in the movie) this was close to an actual decent game movie. But the dull, flat characters and story again let it down badly.
Movies found: 814 | max movies per page: 10 | Showing: 141 - 150
Previous
Next