BoiledDown

.net




If everyone's a critic, then so are we!
2067
When oxygen is running out, someone is sent into the future to bring back a solution
Wittenberg
05-04-2021

Fine time traveling
For the most part this is quite a charming and sympathetic movie that has it's own time traveling story to tell, without over-complicating things but still challenging you to keep up. I am not so sure about the rather insecure and frequently sobbing main character though.
Anti Life aka Breach
Crew on a spaceship carrying the last batch of inhabits for new earth get infected turning them into zombies
Wittenberg
04-04-2021

Dead on arrival
It doesn't pretend to be much, and it doesn't even try or care either. It feels like they gave up hope pretty early on, and just had everyone running through the same hallway until they were done with it. Utterly empty.
Beneath
Some kids go on a rowing boat but there's a big fish in the water
Wittenberg
03-04-2021

Crap without a savior
All I tuned in for was annoying teenagers being eaten. And while that certainly is the case, this movie still manages to disappoint. It fails to latch on to any redeeming factor of such movies, like fun, gore, tension, great fx or jump scares. Nothing. Infuriating and totally unbelievable.
Raya and the Last Dragon
A girl sets out the unite a divided nation, but needs to revive the last Chinese dragon to do so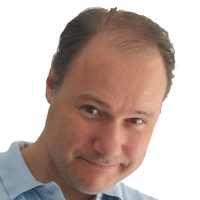 Wittenberg
28-03-2021

A sweet adventure with some new and some familiar stuff
A competent, colorful and quite exciting adventure. I liked how the appearance and behavior of the dragon wasn't 're-imagined' and stays close to the Chinese originals (even if they somewhat resemble Little Pony's®). The humor and inevitable morals in the story are a bit much, but ok.
The lighthouse
Man gets a job at a lighthouse, but the isolation, darkness and mad supervisor can only lead to madness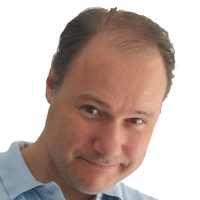 Wittenberg
28-03-2021

Depressing, in a good way
Gloomy and dark, with a well constructed sense of desolation. You can almost smell the humidity and feel the suffocating scenery. Acting is intense if not a bit over, but somehow it seems right for this movie.
Aniara
A spaceship transporting colonists of Mars gets way of course. Seen from the perspective of an employee running a onboard mind escapism facility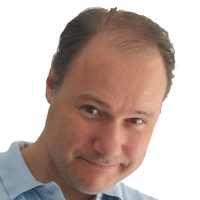 Wittenberg
23-03-2021

Fresh scifi
The non-Hollywood atmosphere is a welcome change in science fiction. The happenings on the spaceship are very varied and interesting, mostly focused human behavior and group interaction in such a dire situation. Really fresh, and I quite liked the spaceship design.
Monster Hunter
Army ranger accidently winds up in another dimension where she must fight monsters
Wittenberg
21-03-2021

Awesomeness that left me cold
Such a potential premise, such a big budget, yet still so uninteresting and shallow. I thought only the finale back on earth was somewhat badass. The movie seems to look a lot like the game it was based upon, so perhaps fans will get more out of it.
The Liberator
A squad comprised out of people from very different backgrounds fighting in the second World War.
Wittenberg
21-03-2021

Looks unqiue, but it's not quite there
The half-drawing, half real-life filter make it look unique, and is a great idea for making epic scenes on a lower budget. The action scenes were good, but the dialogue not so much, and it frequently does emotional and sensitive dives which I found a bit forced and cliched.
1BR
Woman finally finds an appartment, but the local community holds dark secrets. Very dark.
Wittenberg
14-03-2021

It turns out, a decent horror thriller
My finger was resting on the stop button for the first 15 minutes, but then the story, performances and uncomfortable atmosphere materialized and made this a worthwhile movie indeed. May have been limited in budget, but played it out nicely.
Dark
Inhabitants of a small German town get entangled in time paradoxes spanning generations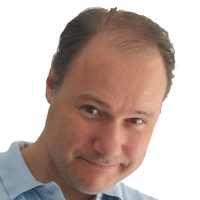 Wittenberg
07-03-2021

Deep and interesting, but it's darlings start to annoy
A profound series with a unique atmosphere and just enough lifelines to help you through the complexity. Problems: It dwells badly in the same concepts and 'darlings', the characters communicate in an unacceptably vague way, and everyone seems to have just one overacted facial expression.
Movies found: 748 | max movies per page: 10 | Showing: 101 - 110
Previous
Next