BoiledDown

.net




If everyone's a critic, then so are we!
L'année dernière à Marienbad (1961)
Man meets woman, woman meets man, or perhaps they didn't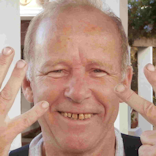 hente
10-10-2013

Time and place are no longer certain
As we are constantly cheating our memories, actual life becomes a guessing game in this stylish movie. Ultimately, all movies are addressing space and time. This one adds to the mystery like a photo of a photographer. Over-aged? How can time be dismissed as being too old? Call it matured...
Jacob's Ladder (1990)
In search for reality
hente
10-10-2013

An unsettling study on the layers of reality
One of those movies where you wish you could intervene and wake up the main character from his dream-in-a-dream-in-a-dream-in-a-nightmare.
Die Brucke - Bernhard Wicki (1959)
There can't be enough anti-war movies
Wittenberg
06-03-2023

a sad warstory, told well
After all these years, this is still a worthwhile movie, effectively painting contrast between the boys in their daily life and the pointless and violent war they end up in. Some remarkable cinematography for it's age, too.
hente
10-10-2013

Armed conflict can infect us all
I saw this movie half a century ago and it is still impressive even without the usual mass scenes and shoot-outs. Make sure you watch the original version by director Wicki and not the later re-make with the same title.
Melancholia
Depressed woman and somewhat disjointed family retreat to a luxury countryhouse on a golfcoarse to get ready for a planet flyby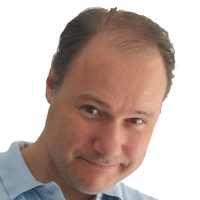 Wittenberg
28-06-2014

The beauty of sadness
This slow, depressing but fascinating study makes global disaster 10 times more profound than Armageddon ever did.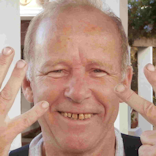 hente
11-10-2013

Earth is about to collide with another planet
Astro-nerds will stumble over the technical flaws in this visual treat. Not a movie to watch any time of the day or night but only when you feel down and mellow wanting to go all the way into yourself. Lesson: only the depressed can help us in times of disaster because they have nothing to loose.
The Last Stand
Sherrif spents his last working days in a quite bordertown near Mexico, until an escaped criminal plans his escape route straight to it.
Wittenberg
12-10-2013

Solid
A somewhat uncomfortable mix of blood spills and goofy humor degrade this otherwise solid and gun fun action movie.
Iron Man 3
Iron man takes on a terrorist
Wittenberg
13-10-2013

Iron mess
Mindblowing events and technology, yet noone seems to give a damn. So neither did I. A mess of rushed storytelling, boredom, an unlikable hero, noise and so much Iron man suits that I stopped caring about any of them. Suicide by abundance.
After Earth
After crashlanding on a hostile planet, a boy must embark on a dangerous journey to save himself and his father.
Wittenberg
19-10-2013

Decent scifi survival adventure
I thought it was an original and good looking adventure that kept me interested all the way.
Gravity
When a spacewalk goes terribly wrong, astronauts need to find a way home
RockmeNow
11-01-2014

Completely blown away (even in 2D)!
Seeing is believing, incredible experience!
Wittenberg
22-10-2013

Breathtaking
Gorgeous visuals, breathtaking story and cinematics. Stunning.
White House Down
Terrorists take over White House and hunt down the president who is protected by a single security agent
Wittenberg
23-10-2013

Quality goes down too
Initially there is satisfactory Die-Hard-in-the-White-house vibe going on. But as it progresses, events become too ridiculous, cliched, tedious, patriotic and unfunny - making it tiresome to watch in the end. And then it commits suicide with slomo waving flag scene. Ugh.
Only God Forgives
Drug dealer in Thailand gets caught up a bloody circle of revenge when his brother is killed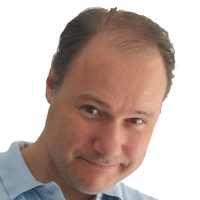 Wittenberg
27-10-2013

Bloodred
Dark, bloody and mesmerizing movie that views like a comicbook, the way it slowly serves it's mostly static scenes one by one.
Upside Down
Two lovers, each on different but nearly touching planets with opposed gravities
Wittenberg
27-10-2013

West Side Story turned on it's head
It's a wonderful movie with a big heart, but the lovestory in it just doesn't quite reach the same level as the visuals and original ideas.
Paranormal Whacktivity
Sexually frustrated couple is haunted by ghost (also sexually frustrated)
Wittenberg
28-10-2013

A terrible movie that almost made it to being just bad
Amateuristic, improvised, messy and - worst of all - unfunny throughout. But: I think they had fun on the set, and the actors could have, in theory, pulled this off. Something actually funny was lurking in the shadows.
Skyline
Room full of pretty people must survive an invasion of ugly aliens
Wittenberg
02-11-2013

Good looking B movie
An unusual cross between a B movie with dull actors having tedious arguments, and very decent effects and designs. Guess what's more important in the end?
The Dyatlov Pass Incident (aka Devil's Pass)
Found footage of students who went into Russian mountains to investigate the mysterious deaths of another group
Wittenberg
02-11-2013

Too much mysteries
Has it's moments, most of them boring. Then it boldly moves on to invoke all the mysteries and conspiracy theories that these nervous paranoid teenagers could think of, making it seem like it is trying to say "you sort it out".
Skyfall
This time it's an inside job aiming for M and MI6 headquarters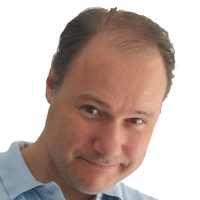 Wittenberg
09-11-2013

Dark Bond
A solid, slick and quite dark episode. Something remains, however, that keeps Bond films from rising above being good.
TrollHunter
Found footage of a filmcrew following a trollhunter in Norway
Wittenberg
11-11-2013

Could have been much better if we believed in any of this
The shaky shots in darks woods are effective, as are the sound effects. But the movie is running out fuel quickly, the trolls are a bit too much to buy into the 'actual footage' thing, and the filmcrew are both scared out of their wits and rather indifferent about their adventures at the same time.
The Last Days on Mars
Mars mission is about to wrap up, when they find something in the rocks....
Wittenberg
23-11-2013

So close to being great
This would have been a bomb if it had a more original, imaginative story. Now it's just a good, quite scary and beautiful looking movie.
Scary Movie V
Spoofs, mostly about Mama and Paranormal Activity
Wittenberg
23-11-2013

A hideous collection of jokes with various degrees of failure
I actually liked 'Paranormal Whacktivity' better.
Planes
Planes flying around in the world of Cars (1)
Wittenberg
20-04-2014

What it needs to be
Not much in the way of originality, but adept at telling an effective, colorful and easy to follow story for the target audience.
RockmeNow
29-11-2013

Planes flying around, that's about it
Ok, so it looks like the world of Cars (1), but with planes in it, which could be entertaining. But actually it is not, since they forgot to write a decent story. Too bad...
The Wolverine
Wolverine visits an dying admirer in Japan, but gets caught up in evil plans (and ninja's)
Wittenberg
01-12-2013

Grumpiness in Japan
It's not bad, but it is let down by too many slow scenes, a constantly grumpy staring Wolverine (yes we get it, he is a lonesome tormented hero!) and a story that feels like you have seen it many times before.
Man of Steel
Superman can no longer remain hidden when Zod arrives on earth
Wittenberg
01-12-2013

Superman remains tough to beat, and tough to make a good film out of
They have given him some worthy adversaries other than kryptonite, resulting in some really smashing showdowns. But the storytelling is messy, and Hollywood still doesn't realize that an overdose of fast, blurry and over the top destruction only leaves viewers bored and cut off from the movie.
Casablanca
World war II, boy meets girl (again), Germans doing their bad-ass stuff, self-sacrifice and true love
RockmeNow
07-12-2013

Perfect movie for a sentimental mood
Obviously this movie is a classic according to 95% of the world population, but until today I never seemed to be in the right mood to actually start watching it. The first minutes it felt somewhat dated, but soon I was fully drawn into the story. Overall an immersive experience, a classic indeed!
Kapringen
The negotiations that follow after a ship is hijacked by modernday pirates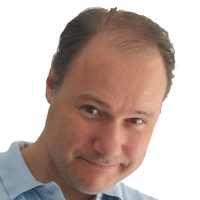 Wittenberg
08-12-2013

Strength by purity
Very well played and realistically shot drama, that cleverly switches between the cold, calculated negotiations and the sweaty, messy situation on the ship. It disposes of all ornaments, which makes it a honest if not somewhat sterile experience.
Kick-ass 2
The normal superhero joins a group of fellow citizin-heros and gets back into action
Wittenberg
14-12-2013

You may not get it
It is hard to connect with this strange mixture of crazy outfits, ridiculous people, bizarre plot, lessons in life and bloody violence. But once I did - way into the movie - I started to laugh and was quite entertained.
We're the Millers
Smalltime drugdealer assembles a fake family as a coverup during a drug transfer in mexico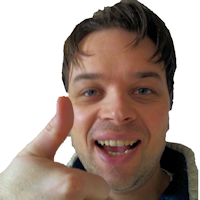 RockmeNow
06-01-2014

Easy-going uncomplicated comedy
Original jokes, more than the occasional laugh, and Jennifer Anniston doing lap dances, what else could you possibly want from a movie nowadays?
Wittenberg
20-12-2013

A feelgood wih a bite
Funny actors, deliciously embarrassing moments and some wicked jokes easily lift this feelgood movie above average.
Machete Kills
Even the government needs Machete
Wittenberg
22-12-2013

Deliberately plain, dumb and violent fun.
I am never quite sure where to draw the line between a bad movie and an ode to a bad movie. But I am sure there's some ok fun and slashing to be had here.
Free Birds
Turkeys travel back in time to wipe their species from thanksgiving menu forever
Wittenberg
22-12-2013

Somehow it didn't really work.
It's a vibrant, original, good looking adventure with plenty of good jokes... yet still it doesn't quite take off. Something flat and distant remains, and maybe relating to turkeys in a time machine is just a bit too much to ask.
The Conjuring
How to get rid of a bad demon....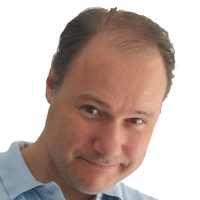 Wittenberg
04-01-2015

Genuinely scary and expertly done
A really scary movie with agonizing tension built-up courtesy of great camerawork, a slow but deadly script and effective and sober use of sounds. I'd say it was a bit too long though. The finale is suitably terrifying, but by then I felt a bit saturated.
RockmeNow
23-12-2013

One hell of a scary movie!
An excellent adaptation of the standard "creepy demon in a house" plot, that will scare the **** out of you. Sound effects and background music perfectly add to the suspense..
The Croods
Caveman family must explore new grounds in order to survive
Wittenberg
30-12-2013

Great prehistoric graphics and fun
Not overly successful in setting up characters you start to love, but beautifully rendered, quite exciting and good for a few laughs. I deduction half a point because it failed to make a lasting impression on my kids.
Dark Shadows
Vampire wakes up in the seventies and sets out to bring back wealth to the family offspring
Wittenberg
30-12-2013

Surprisingly boring
Despite colorful characters and a potentially funny story, this movie is remarkably boring, and the Tim Burtonesque overacting and pacing got on my nerves here. Partially saved by a delightful Eva Green and a reasonable climax.
Cottage Country
When an idiot brother is about to ruin a romatic weekend of two lovers, one bloody accident leads to another
Wittenberg
30-12-2013

A naughtly mixture of humor and bloody murder
Successfully plays out comedy and murder throughout the movie in an unusual but successful cocktail.
Olympus has Fallen
Terrorists take over whitehouse, fallen security agent comes to the rescue
Wittenberg
02-01-2014

The same old mistakes
A dark atmosphere and some hefty gung-ho warfare could have made this intense, were it not for the inevitable patriotism and flag waving, annoying Hollywood plot conveniences and stereotype terrorists (oh come on - nuclear launch codes, again?).
Bad Milo
When people agitate this man, a demon comes out of his ass and eats them. No Shit.
Wittenberg
03-01-2014

Naughty and pleasantly bizarre
but the constant rectal suffering could make you nauseous.
The Hobbit: The Desolation of Smaug
Hobbits reach the mountain and Bilbo confronts the dragon
Wittenberg
04-01-2014

Beautiful failure
You have to admire the sheer beauty and magnitude of this spectacle. But there is also a feeling of disappointment, as I cannot really get into this movie, feel for any of the characters, appreciate the campy slapstick action or take in the wash of special effects.
2 Guns
Two undercovers get into a corrupt mess and need each other to fight their way out again
Wittenberg
05-01-2014

Solid chemistry but forgetable
A solid action comedy with good chemistry between the main players. It lacks standout moments though, I have already forgotten this movie.
Cosmopolis
During his limo ride to get a haircut, a wealthy financial has conversations (?) with people he meets along the way.
Wittenberg
12-01-2014

Mindbending by chit chat
I was mad at this movie, for its pretentious, incomprehensible and endless bull (or poetry, you decide). I think I fell asleep twice. Then, the next day, I couldn't wait to see how it ended. It's a mindfuck alright.
G.I. Joe: Retaliation
When almost all GI Joe's are taken out, it's up to the remaining 3 Joe's to save he world and restore the team.
Wittenberg
12-01-2014

Succesfull action silliness for adults
Sure it's over the top silly. But there's something right about this movie. It doesn't claim to be more than it is, some of the action is just plain cool, and it has the right amount of violence and gloominess to prevent you from feeling like you're watching PowerRangers.
Frozen
A princess has to save her sister the queen, who has uncontrollable magical freezing abilities and brought disaster to her kingdom.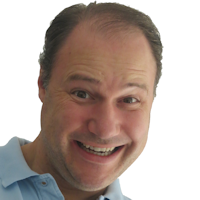 Wittenberg
26-01-2014

Already a classic
A gem. Loaded with great moments, beautiful songs, heartfelt emotion and it looks stunning. My boys ranked it number one, despite their general disapproval of anything princes-related.
RockmeNow
15-01-2014

Beautifully animated modern fairytale
This one has the whole package: incredible graphics, lovable characters and convincing storytelling. Though I am not a big fan of main characters singing in movies like this, it did not disturb me too much....
American Hustle
Con man and con woman doing a lot of conning, with Feds, politicians and mobsters involved
RockmeNow
17-01-2014

Great acting in a movie filled with conning
Conning, trickery, treason and seduction with a thin layer of comedy showing through occasionally, in a balanced movie with great acting by the main characters
The Expendables 2
A simple recovery job quickly turns into something big for the Hollywood A-team of self proclaimed dinosaurs
Wittenberg
18-01-2014

Guilty pleasure
I liked it. Brutal, dumb, heavy duty action with some laughs thrown in.
The Wolf of Wall Street
Fraudulent stock broker for whom the sky seems the limit eventually loses his family and fortune
RockmeNow
21-01-2014

Convincing view on Wall Street life to the extreme
Memorable movie that provides a surprising but convincing view on the extreme life style of the (hopefully) atypical stock broker Jordan Belfort. At times it is difficult not to like the main character, while at the same time feelings of disgust may surface as well. Worth the 3 hour watch!
The Spectacular Now
About adolescents and the challenges and choices they have to face during the process of growing up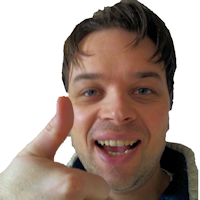 RockmeNow
24-01-2014

How to deal with adolescent hardships (in a non-comic way)
No action or comedy flick, but a nice movie when you are in the right mood for an insightful trip into the world of adolescents and the challenges they have to face. Key words: future plans and careers, (badly ending) relationships, and alcohol abuse (to name just a few we all know so well ;) )
The Colony
Members of a colony, trying to survive in a frozen world, respond to an SOS signal from a nearby colony. But what they find...
Wittenberg
25-01-2014

Frozen B-movie
The dark alley scenes: fine. The outside snowworld: even better. But the uninspired badguys and cat and mouse action is just plain mediocre. Then it secures its B-status by having desolate survivors with full make-up on, and Rammstein rockmusic during fight scenes.
Her
A man in the foreseeable future starts dating his operating system after the painful separation from his wife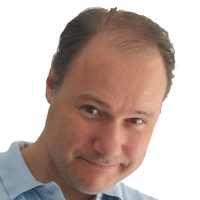 Wittenberg
16-08-2014

True love
Part of me wished the artificial intelligence and the relationship evolved more slowly, more bumpy, more clumpsy. But it still stands as a unique love story, that actually evokes that bubbly love feeling amidst a cold digital context. Johansson's irresistible voice is a master stroke too.
RockmeNow
28-01-2014

Relationships in the digital era 2.0
An interesting movie on the role technology plays, and might play in the near future, in human life. Including a redefinition of relationships, love, emotions and ultimately the consciousness debate is touched upon as well. If you managed to finish this review, you might just like the movie ;)
Movie 43
Teenagers scout the internet for a movie that doesn't exist, taking them through various bizarre movies as they go
Wittenberg
28-01-2014

fascinatingly unfunny
In itself I can see potential in the jokes on offer. But I just gazed at these clumsy, grime and bizarre sketches without laughing once, becoming almost fascinated in the process. It's one of those 'You need the right drug first' movies, but if you find which one, it could be hysterical.
The Dallas buyers club
A macho man with hiv (illegally) starts selling alternative medication to help fellow hiv sufferers
RockmeNow
29-01-2014

And the oscar for actor in a leading role goes to....
Great indepth acting by McConaughey (who apparently also did some serious preparation by not eating much during the preceding year) , in a compelling movie based on a true story. Oscar winning material!
12 years a slave
Another movie on slavery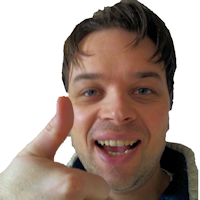 RockmeNow
29-01-2014

An African American living in New york is kidnapped and sold as slave
Based on a true story addressing the gruesome consequences of slavery in the southern states of mid 19th century America. Although I can appreciate this movie and the message it portrays, there are other movies on this topic that I find more memorable.
Captain Philips
An American cargo ship gets hijacked by Somali pirates (Arrr matey!)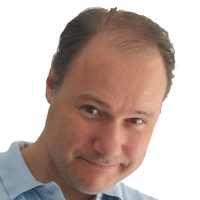 Wittenberg
09-03-2014

Nailbiting, sweaty and genuine experience
Maybe it is a tad too long, but for sure this is a compelling, griping and intense experience.
RockmeNow
01-02-2014

Boats, pirates and a psychological battle between two captains
Highly recommended movie, at first glance simply about the hijacking of a cargo ship. But it also conveys a deeper message by implying the complex situation in many African countries, where the difference between right and wrong is not always that clear. Authentic acting by Tom Hanks.
The Internship
With no relevant skills, two sacked salesmen enlist for an internship at Google.
Wittenberg
02-02-2014

404 humor not found
Instead of having a ball with the funny premise, this movie is extremely generic, consisting entirely out of tiresome jokes and gut-wrenching Hollywood cliches so banal it made me look away from the screen.
The Lone survivor
A mission in Afghanistan by American navy seals goes awfully wrong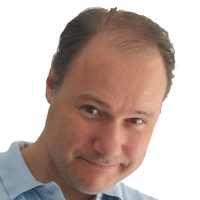 Wittenberg
27-02-2014

Okay these guys are tough
As these men are battered & bruised, smashed against rocks, cornered and shot, the increasing dread of death and hopelessness comes across very well. Intense movie that stuck for a while.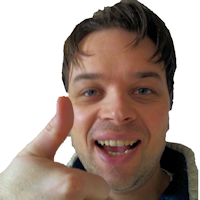 RockmeNow
05-02-2014

Shoot 'em up between navy seals and taliban
Main part of the movie consists of Americans and Taliban chasing, shooting, injuring and killing eachother. Apparently a navy seal can sustain more injury than Iron Man ("is there a bullet in my head?"). Overall an okay movie for those of us not easily scared by bloody scenes.
Movies found: 980 | max movies per page: 50 | Showing: 51 - 100
Previous
Next