BoiledDown

.net




If everyone's a critic, then so are we!
Philomena
A journalist and an elderly lady are on a quest to find her son who she had to give up for adoption fifty years ago
RockmeNow
09-02-2014

Light hearted drama that is actually worth a watch
Sympathetic movie with a touching story based on true events (including the dubious role of the catholic church in child adoptions in Ireland), and very convincing acting by Judi Dench. Ideal movie for men who want to show their partner they actually have a sensitive side as well....
Iron Sky
Not realizing the war is over, the nazis on the dark side of the moon are preparing an invasion of earth
Wittenberg
09-02-2014

They should have gone crazier
Smart ideas and very smart looks, but ultimately it lacks the inspiration to really succeed as either a comedy or action adventure. A b-ish flavour remains. They should have gone whack.
All Is Lost
Solo sailer tries to survive when his ship is rammed by an adrift sea container.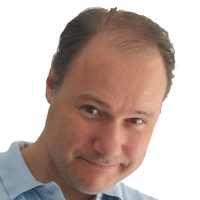 Wittenberg
10-02-2014

Intimate and gripping
Very good and very close portrait of a man struggling against all odds. The absence of dialogue is mesmerizing and effective. I felt guilty opening a beer while watching this. I think that's a good sign (but I still opened one nonetheless).
Riddick
After being left for dead on a hostile planet, a ship full of mercenaries is Riddicks's only way off the planet
Wittenberg
15-02-2014

A B-movie in disguise
Non-stop pretty, but also painfully slow, tedious and full of uninspired really poor dialogue. They are too eager to portray Riddick as a mysterious, ubercool, enigmatic hero, instead turning him into an unsympathetic showoff.
Lego Movie
The insignificant life of a lego nobody turns on it's head when he is the chosen one to act against evil plans that threaten lego world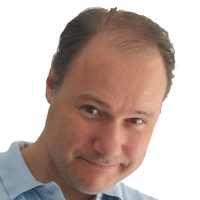 Wittenberg
16-02-2014

Fantastic frantic
Could have gone wrong in many ways, but did not. Loaded to the brim with action, jokes, fantastic visuals and brilliant 'real' animation. I did think it was a little to nervous and restless, and overcomplicated for kids to follow comfortably.
Heat, The
Uptight FBI agent must work with streetsmart cop - both females this time.
Wittenberg
23-02-2014

as is
The feminine variation on the buddy-cop theme gives it a slight edge over the expected experience: funny but not hilarious, entertaining but not engrossing, good but not great.
Sharknado
A storm brings hungry sharks way inland, especially those in the tornado!
Wittenberg
02-03-2014

Succesfully bad
With a story like that, this movie needed to be bad. And it succeeded effortlessly, with an helpless actors, abysmal effects, bad editing and incoherent lighting in every scene. So if you are INTO that sort of thing, you could be sort of entertained. If not, like a said: it really is bad.
Hunger Games: Catching Fire, The
The winners from the previous games are used to suppress rebellion or something
Wittenberg
09-03-2014

Pretentious, boring and annoying
I found it impossible to care about this world or any of the lifeless flat characters inhabiting it. I didn't understand what they were doing or what was driving them, and was annoyed and bored out of my mind. One of the rare movies I switched off - so I guess you could say I liked Sharknado better.
Phantom
Russian sub must carry a mysterious crew and device along on a mission
Wittenberg
16-03-2014

Good intentions drowned in mistakes
Some fine actors and submarine drills can't compensate for a miscasted Duchovny and slow and insecure script. Most exciting scenes are destroyed when, in the heat of a moment, Duchovny asks "what are you doing now", and the captain actually pauses his command and starts to explain!!!!
Blue Jasmine
Woman becomes emotionally unstable after her wealthy, cheating and fraudulent husband goes to prison, but tries to get on with her life anyway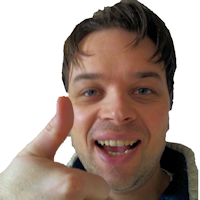 RockmeNow
17-03-2014

Typical Woody Allen movie?
I heard rumours that some Woody Allen movies are actually not that bad. This certainly is a movie aimed at character building and slow story telling, but nevertheless kept me interested till the last scene. Eventually, I even felt sorry for the main character, played by Cate Blanchett.
Campaign, The
Cocky congressman suddenly faces competition from an unlikely candidate in the elections
Wittenberg
30-03-2014

Nice, but could have used a smarter story
Funny and witty spoof of contemporary politics, that's probably not far from the truth either. Slightly let down by a simplistic and predictable story.
Independence Daysaster
Aliens strike from above and below, smalltown folk (and president) scramble into action
Wittenberg
13-04-2014

Bad - but sympathetic and unpretentious
You B-movie you! With your continuous bombastic music blasting over shaky camera shots of people constantly jumping in and out a car! But it's sort of all right, it does what it can. Effects are sufficient. Fair game.
Impossible, The
A family tries to survive the 2004 tsunami in Thailand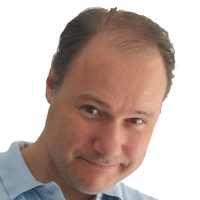 Wittenberg
13-04-2014

Terrifying and heart shattering
A terrifying and heart shattering experience throughout. Very well done, although maybe a little over eager to bring the viewer to tears.... but goodness did they succeed!
Secret Life of Walter Mitty, The
An office nobody frequently gets lost in his daydreams, but for a last assignement and a love interest, his adventures must become real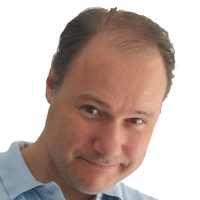 Wittenberg
13-04-2014

Wonderfull movie that had even more potential
Great idea, beautifully done in a movie with a big heart. I thought the pacing was not quite right and it could/should have been even more magical.
Sucker Punch
Girl is institutionalized, but lives violent fantasies while dancing which help her escape it the end. Or something.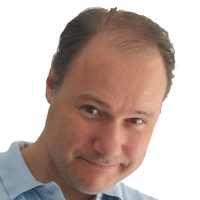 Wittenberg
20-04-2014

Violent video clip, done with much love
Easy to fault, but I was amused by the violent, fabulously stylized, unearthly, anachronistic action, as well as the moody and steamy atmosphere. Absorb it like a videoclip, then you may get it.
Thor The Dark World
Evil forces want to bring darkness to the worlds. Thor intervenes
Wittenberg
20-04-2014

Another curious case of stellar looking boredom
I just sat around wondering how I could be so bored with so much beautiful looking stuff going on. Natalie Portman, who is dragged into celestial warfare, doesn't appear to be impressed by any of it either. Points are solely for looks and effort.
Escape Plan
A man's job is to test jail security by actually escaping from them. But then the next gig is a jail that was built on all his teachings.
Wittenberg
28-04-2014

Too cliched to be great
The characters and story are too much typical Hollywood cliches and fantasies to make this really exciting. So we are left with a mildly entertaining jailbreak flick.
Pompeii
Slave gladiator falls for girl above his league, then has to fight his way to freedom through evil romans and erupting volcanos
Wittenberg
03-05-2014

Fine, but not all it could have been
Sort of a fine and good looking flick. Would have been much more intense if the characters weren't as 1-dimensional, the story a bit more refined, and the whole thing looked a little less clean and fabricated.
47 Ronin
A bunch of samurai revenging their master
Wittenberg
28-09-2014

Classic Samurai tale, but not as exciting as it could be
Loaded with beautiful and colorful Japanese scenery, folklore and tradition. Should satisfy Samurai enthusiasts. I wasn't really sucked in though, perhaps because there's no clear character to focus on.
RockmeNow
06-05-2014

Even one hundred samurai could not have saved this movie
Mythical Japanese story presented as cinematic fairytale with overly dramatic and generally unconvincing acting. Every now and then some nice special effects to keep the bored viewer slightly entertained....
Terminator 3 Rise of the Machines
Again, a terminator comes back in time to secure the future. Again, he is hunted down by an advanced terminator model
Wittenberg
11-05-2014

A lesser but stilll adequate episode
Not as epic and overwhelming as the preceding parts, in part because of the rather dull main characters. Still, there's plenty of Terminator goodness in here to have a good time. Average actionmovies back then still were more fun than the soulless fx bonanzas we get nowadays.
Man of Tai Chi
In order to help his master and temple, a Tai Chi expert is forced to use this soft style in a hard way in illegal underground fights
Wittenberg
11-05-2014

Dozing off during bare-handed fights to the death.... weird
Who knows: these could be some of the most complicated and extraordinary fighting scenes ever. But it is all remarkably boring, because of the unoriginal story and lack of any tension. Keanu portays one of the most dull one-trick pony villains ever.
Godzilla (2014)
Monsters attack (was that a spoiler already?)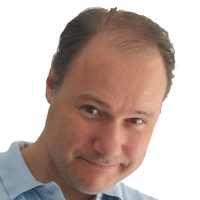 Wittenberg
30-05-2014

Still too much Hollywood for it's own good
Big and bold monster rampage is the easy part, making it count is hard. Some surprisingly stylish scenes are overshadowed (I think it had two artdirectors) by the usual movie laziness en cliches - like people constantly briefing each other about things everyone's already doing. A fun ride though.
Catwoman
Girl murdered, then ressurects with cat powers. Revenge.
Wittenberg
04-06-2014

Maybe girls like it
The problem is that they made this into some sort of girl movie, with girlpowermusic, a love interest with a Ken, an evil beauty make-up corporation and a bouncy and goofy main character. Worse: they managed a half-naked woman walking around in leather to be completely non-sensual.
Django Unchained
Bounty hunter frees slave, together they go on a violent trip set things straight and rescue the slave's wife.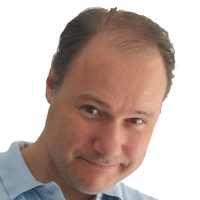 Wittenberg
09-06-2014

Up with Tarantino's standards and trademak style
A bold, daring and violent way to address slavery, full of Tarantino-style endless chit-chat and under-the-skin tension that somehow keeps you on the edge of your seat. I thought Django himself was overshadowed and flat, but then again I am not a big fan of Foxx.
I, Frankenstein
Frankenstein's monster's chosen profession, being alive and all, is demon hunter. Together, with gargoyles!
Wittenberg
09-06-2014

Pointless and quite uninteresting
The creation of the monster is briefly told in flashbacks while the opening titles are still running. The fact that he is Frankentein's is hardly relevant. He is basically a strong, civilized dude fighting demons, in a dull and stiff copycat of Underworld and Van Helsing Gothic stylistics.
Edge of Tomorrow
A not so brave solider gets killed on a beach fighting aliens, but then gets to relive that day over and over again, get better at it each time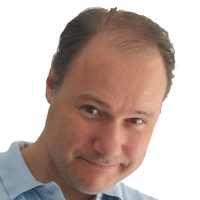 Wittenberg
15-06-2014

Slamming scifi with a twist
A neat thrill ride based on a great story, cool action and splendid visuals. Maybe the story was over-centered at the main character and story, making it feel like the suffering of the rest of world wasn't an issue. But who cares.
300 Rise of an Empire
Greeks vs Persians fight slomo. Mostly on sea.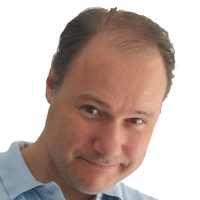 Wittenberg
04-07-2014

Beautiful painting of heroic bloodshed
This side effect of the wonderful style is that is also creates veil that blocks connection with the people and story. But as a glorious ode to violence and bravery, I thought it was impressive, intense and beautifully crafted. Also: Eva Green.
Eagle vs. Shark
Nerdgirl in pursuit of a nerdguy
Wittenberg
07-07-2014

Touching
The lead actress steals your heart the minute she appears on the screen, and takes you into a funny, touching and quite unique love story. Looses some momentum as it progresses, though
Ender's Game
A youngster is the chosen one to be trained as spacefleet admiral and repell alien threat
Wittenberg
24-07-2014

Kids in space
These kids are trained for space command by having them play a pointless Harry Potter floating game! This unwatchable movie is full of such nasty face palm moments, burying the sharp looking visuals deep beneath the surface. "He has a complicated response to authority" - who talks like that?
Carrie (2013)
Girl with telekenetic powers and a hideous religous freakmother is being bullied one time too many
Wittenberg
25-07-2014

Identical yet inferior to the original
Who ordered this? A really pointless remake that does everything exactly the same, except for in the eerie atmosphere and masterful cinematography of the original. The only thing new is that the kids now have mobile phones with YouTube. Breathtaking. Moretz is overacting badly too.
Dawn of the Planet of the Apes
Human survivors of a global virus outbrake need access to a dam, but this is the realm of the apes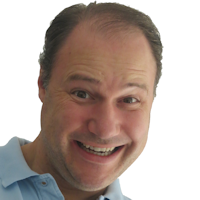 Wittenberg
31-07-2014

Strong and proud
This movie is like the apes in it: strong, proud, majestic, thrilling and mystical. Very well balanced stuff. My only gripe is that the apes started talking too much with needlessly accurate grammar. The little words and hand signs were more impressive.
Snowpiercer
Survivors of a frozen world found shelter on a selfsupporting train, driving endlessly circles. But a war of classes rages.
Wittenberg
03-08-2014

Interesting
At first I was put off by the cliched revolt of lowerclass people in dirty clothes and low lighting conditions. But as they fight their way to the higher class front of the train, color comes in literally and figuratively, bringing to live this interesting metaphor of real live society.
Under the skin
Alien version of Scarlett Johannsson looking for men who will not live to tell about their close encounter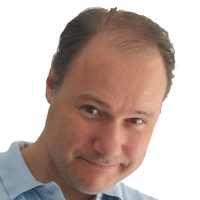 Wittenberg
09-11-2014

A pleasant mystery
The mystery of not quite getting what is going on really adds to suspense and intrigue and this stylish scifi. Low profile in an effective way, but the many long scenes can be a bit much at times.
RockmeNow
04-08-2014

Bit weird and unsettling, but nevertheless interesting and sensual
A must see for those interested in original alien movies, Scarlett Johansson, or both. Partially filmed with standard digital cameras, providing a successfull hidden camera experience. Visual effects from the eighties and creepy sounds throughout the movie provide the cherry on top.
Mama
Couple takes in two little girls that have been living alone in the woods for many years. Or have they?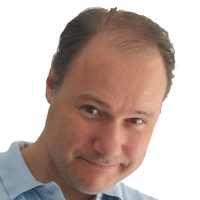 Wittenberg
12-08-2014

Fine, original and well made horror
Like many horror movies, it sort of keeps you occupied with somewhat isolated scary scenes and jumpscares until it's time for the finale. But it did so in a more stylish, original, creepy and effective way than most.
Lucy
Woman gains acces to full brain capacity after a drug is accidently spilled in her body - giving her remarkable skills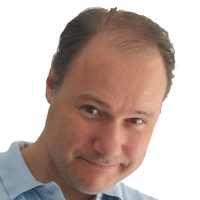 Wittenberg
12-08-2014

Survives its many flaws
I wish the superpowers were a little less extreme, the science a bit more refined, the pacing a but more delicate. It's also unfortunate that the superpowers are only used for fighting goons, not something more poetic. Despite all that, it still is a very entertaining, smart and quite a cool movie.
Percy Jackson: Sea of Monsters
Demigod kids confront Kronos because their precious summercamp is in jeopardy. No really.
Wittenberg
20-08-2014

I doubt even teenagers will really fall for it
It just - BAM- puts you in this fantasyworld with gods and magic without ever introducing us to anything, without building tension of mystery. There's some charm in the fantasy elements, but mostly it is a childish bunch of whining teenagers. There's also a lack of sea monsters.
Captain America: The Winter Soldier
Hydra has infiltrated the safety of SHIELD, and there's a new enemy as well
Wittenberg
23-08-2014

A really mixed bag
It's more mature, confident and less hysteric than most superhero movies, due to restrained superpowers and lots of attention to the story. But, all characters are flat and unlikable, and the brawls are a bit tedious. This quality popcorn amusement feels like it could have been more than that.
Scanner Darkly, A
Cop (sort of) gets involved in drug business by using it himself
Wittenberg
01-09-2014

Less than meets the eye
The painted looks of this movie are just great, but I don't quite get why they needed to be in this fairly plain drug story. The effect serves no clear function to me. (Well perhaps there's the shifting suites - but why don't these folks just put on a mask?)
Naked Lunch
Cockroach exterminator gets intoxicated by the poisonous gas and a surreal, bizarre story starts. Like typewriters that are mucus producing alien heads.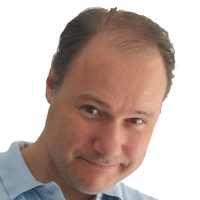 Wittenberg
05-09-2014

Bizarre, they way some like it
A little slowish perhaps, but pleasantly bizarre, strange and filthy in true Cronenberg style.
Amazing Spider-Man 2, The
Spidy vs electro and that green dude on the flyboard
Wittenberg
06-09-2014

Stunning and tiresome
There's an abundance of slow and uninteresting scenes that somehow don't flow well, and slowly drain your ability to focus on this. By the time the vivid, beautifully done action starts, I was too exhausted to care.
Monuments Men, The
In WWII, a specialized group sets out to save artworks from destruction or being stolen by the nazis
Wittenberg
07-09-2014

A very boring movie
A moviesubject in danger of being boring. And despite the A-list of actors and undoubtedly good intentions, I am sorry to say that it is.
Vanishing Waves
Science team tries to save a comatose patient by connecting her brain with that of a a healthy subject.
Wittenberg
10-09-2014

Kills it's darlings
Much to my regret, this movie kills most it's wonderful, imaginative and tasteful scenes, by endlessly dwelling in them. The unprofessional and unlikely science guy and his motivations are also a dissonant I wished they had left out. Too bad, as this had potential for becoming a mesmerizing gem.
Escape from Tomorrow
Familyman slowly looses his mind in Disneyland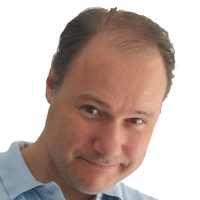 Wittenberg
14-09-2014

Succesful absurdity
Successfully achieves an uncanny atmosphere without over relying on effects, instead setting an ominous mood with black and white tones. I also dig the usage of a superhappy place for something twisted to evolve. Quite exciting.
Noah
God asks Noah to built a boat to save all animals from the upcoming global flood
Wittenberg
21-09-2014

Strong but very religious (duh!)
Strong and well made epic. Once they are on the boat, the endless contemplations about God's intentions and whether killing baby's is ok, is quite a lot to take in.
No Country for Old Men
A sherrif, hunter and hitman get involved when a bag of money is left after a deadly showdown in the desert
RockmeNow
30-12-2014

Intense movie
This movie sucks you right in, forces the viewer to smell the desert and all the rotten things that will happen later on. Great acting, intense experience...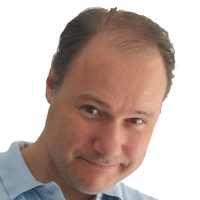 Wittenberg
21-09-2014

Hot and involving
The Texas desert heat oozes of the screen, as does a firework display of class acting. The slow pacing only contributes to the constant feeling of stress and dredd of things to come.
Oculus
Brother and sister try to get even with a mysticial mirror that causes supernatural drama and terror in their childhood
Wittenberg
21-09-2014

Some scares, a lot of annoyances
They sure know how to do good scares, and there's some nice ideas for the story framework as well. But the present-past alternations gets tiresome quickly, and I was totally put off by the analytical, cold and utterly unconvincing attitude and going-about of the (present day) sister.
Zero Theorem, The
Man, already borderline, is asked to tackle an unsane equation on a computer
Wittenberg
03-10-2014

Original and artistically sound, but lacks involvement
The colorful, bubbly and mad future scenery is highly artistic, but also makes it difficult to really pull you in. It won't rise above being a pleasant curiosity, because you can't see any of these people or events happen in real life.
Stalingrad
In WWII the battle for Stalingrad, Russians and Germans fight for a strategically situated building and the few women left in the vicinity
Wittenberg
05-10-2014

Actors and story can't keep the few impressive scenes afloat
A good looking - if not over processed - movie, with some very intense scenes that will remain stuck with me. But the rest of story is struggling to bind it all together, with slow and clumsy scenes that fail to show the terror that these men must have been in.
Sex Tape
Couple makes a sex tape to spice up their sex life, but it ends up on the interclouds! Now, how to get it off?
Wittenberg
14-10-2014

Little more than it's own tagline
Yes, you'll giggle. But you'll also find that the central joke is pretty much all there is.
Antiviral
In the future, loyal fans want the diseases of their idols. A broker in such sicknesses gets a bit too involved.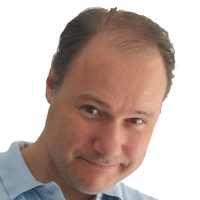 Wittenberg
20-10-2014

Sickening - in a good way
A nasty and slightly disturbing premise that is cleverly neutralised in a clean, bright white scenery. An intriguing watch.
Upstream Color
Woman is force drugged some sort of maggot. From there on, you figure it out.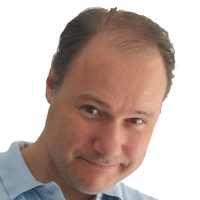 Wittenberg
24-10-2014

Unique experience if you're up for it
Confusing, strange and distant. But at the same time, by shutting the viewer completely out, you can just observe like a fly on the wall, and become intrigued in the process. Did I sound like I swallowed the maggot just there?
X-Men: Days of Future Past
Sentinels threaten the existence of the mutants, so they sent Wolverine back in time to prevent them from ever being built. Sort of like that one movie.
Wittenberg
26-10-2014

Freaks!
Smooth, sparkling and good looking entertainment. But these mutants and their adventures are stereotypes by definition, that won't lock in emotionally. I also thought Wolverine was out of place as the sensible mediator trying to get people to change their ways.
Fury
The endeavours of an American tank team on German soil near the end of WWII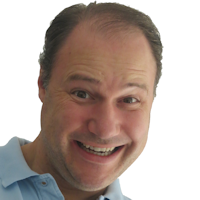 Wittenberg
28-10-2014

Incredibly intense and tighyl shot
For a moment or so, I thought I noticed some story/character things to whine about. But the brutal, loud, incredibly tightly shot and exhilarating combat scenes made me forget all about that. Also proves that there's still merit in the 'rooky joins the team' story.
Transformers: Age of Extinction
The humans built their own transformers, not realizing what they created. Autobots come to the rescue.
Wittenberg
30-10-2014

near torture
This movie looks AWESOME and is a production triumph. You can however, barely watch this. It is crammed with excessive, loud, stupid, endless, insane action, terrible humor, restless angled camera shots, rushed montage, cliches, bucket loads of kitsch and oversaturated color. Somebody make it stop.
Jarhead 2: Field of Fire
Supply mission in Afghanistan turns bad and turns into a mission of a very different nature
Wittenberg
02-11-2014

ok-ish, next time believe in yourself
It's not a bad war movie. It is, however, a little too preoccupied with setting up mandatory warmovie cliches and visuals, and showing how great and fun the military is. The Taliban apparently also have serious aiming issues.
Robocop (2014)
Robocop manrobot must pave the way for an evil corp to deploy soulless crimefighting robots in America.
Wittenberg
16-11-2014

Point of view is too boring for what is happening
A darker, more serious version of the original, that is actually quite classy at times. Unfortunately, the story is focused almost entirely at the marketing of Robocop and influencing public opinion about automated crime control, which I did not find the most exciting perspective.
Pioneer
After a dive accident during the construction of an underwater oil pipeline, one survivor sets off to investigate the truth about what went wrong
Wittenberg
22-11-2014

Genuine and exciting, but full of wankers
I liked the authentic feel throughout, as well as the restrained acting and good underwater scenes. Something was not quite right with the characters though, as everyone was sort of a zombie ignorant ass about everything that was going on.
Dark Space
Teenagers boost the spaceship taking them to a party planet, but in doing so they end up on a hostile planet where evil lurks.
Wittenberg
29-11-2014

A different writer please
I could have sympathized with this for some reasonable effects and designs, good intentions and the cute Saitek joystick prop. But they made it sheer impossible to do so, with appalling dialogue, hopeless characters and a world record amount of creature-flashes-by-the-screen-with-loud-sound scares.
Interstellar
Earth is dying, so astronauts fly into a wormhole in search of new home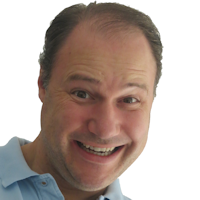 Wittenberg
30-11-2014

Stellar
A grandiose, delicate, stunning and truly stellar experience - with brains too. I thought it was let down somewhat by characters that walk and talk too much like only filmpeople do. Like explaining to each other what a wormhole is, not until they're freaking flying into one. And the music, my god!
Teenage Mutant Turtle Ninjas
When a badguy attempts to poisson the city, the turtles must finally come out in the open and defend the city
Wittenberg
04-12-2014

An unnecessary movie with no audience
If the idiotic concept of TNMT will ever make any sense, it is in a vivid, wacky animated environment. In a real life movie it didn't really work, the story and pacing were bland and the turtles extremely uncomfortable to look at.
Hercules
Hercules and his companions help out a king against an evil army, but has he been fighting on the right side? And is he really a demigod?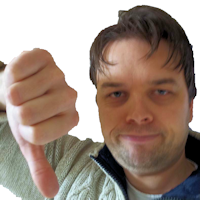 RockmeNow
30-12-2014

Superficial B movie, somebody wake me up afterwards please
I will not spend many words discussing this movie. So I leave it with this...
Wittenberg
07-12-2014

A bit boring
The large fights and mythical creatures should cater for some entertainment, but Hercules is a bit of a a B-movie dork, it never reaches anything deep, and frankly I was actually quite bored most of the time. They way they tease about Hercules' skills and origins was a nice find though.
Rambo 4
Rambo and a few mercenaries confront evil troops in Burma in order to rescue a kidnapped family.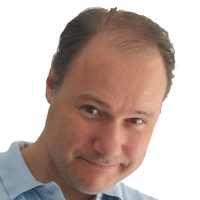 Wittenberg
12-12-2014

Brutally effective
The atrocities committed by the badguys make sure you don't care for a moment when they are blown to pieces by Rambo. An unusual mixture of the trademark Rambo one-man-army action combined with a dead serious and horrifying look of what that would actually look like. It hits you like a hammer.
Left Behind
One day, millions of people disappear in a flash, leaving a pile of clothes behind.
Wittenberg
14-12-2014

The worst of the eighties
A remarkable exhibit of the worst movie elements from the eighties, brought back to life in the new millennium. Acting, stereotypes, script, humor - all appalling and outdated - accompanied with eighties film music to top it off. Cage must have owed someone a favor!
Earth to Echo
Distortions on telephones lead a group of friends to an extraordinary discovery, keeping them busy all night
Wittenberg
14-12-2014

The kids deliver
Not sure it needed those shaky camera shots, on top of an already restless story that is literally allover the place. Mostly though, this is a highly sympathetic, nicely done scifi adventure which radiates the same positive energy as E.T. and Super 8.
Serenity
In a divided universe, the crew of a rogue spacehip takes along a fugitive psychic girl who brings them great trouble but also truth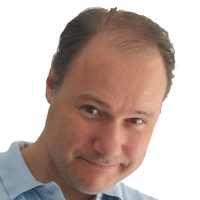 Wittenberg
16-12-2014

A little scifi gem
It's a bit campy and occasionally borderline B-movie-ish. But it never crosses that line, instead delivering many memorable and well done scifi moments, some great designs and humor that works.
Next
A guy can see two minutes into the future, which brings him into trouble when he is asked to help prevent a terrorist attack
Wittenberg
20-12-2014

Idea not fully utilized
It's a nice idea that provides some fair entertainment. But a nuclear terrorist attack is not the most inspirational thing they could have done with it. The 'gift' soon becomes gimmicky and the story a little standard.
Transcendence
The soul of a murdered AI scientist is transfered into the system. Will he play nice?
Wittenberg
21-12-2014

Underwhelmed
This subject is right up my alley, but this movie is not. The conversations are a bit gibberish, the science lazy, the action misplaced.
Annabelle
A doll brings supernatural misery into a young couples' lives
Wittenberg
27-12-2014

Lacks suprises or innovation
Somewhat scary, but hindered by the plastic main actors and the collection of scares that all are all taken from other movies, making everything seem boringly familiar.
Anchorman 2: The Legend Continues
After getting fired and hitting rock bottom, the anchorman is given a change for a comeback at the first 24 hour newsstation
Wittenberg
29-12-2014

Many great laughs eventually fade away
I laughed out loud several times in the beginning, which is quite rare these these days. But as it retreats to it's story and morals, it looses much momentum and becomes a little basic yet again. I wonder if movies like these could just forget about the plot and just have fun the entire time.
Da Vinci Code, The
Historian gets involved in relic hunt and cat and mouse game involving dark religious groups trying to cover up our past
RockmeNow
30-12-2014

I liked the book slightly more
Shallow movie with un unconvincing chain of events and rather lame acting. Some nice cinematic shots every now and then, but not enough to keep a serious critic like myself happy ;)
Wittenberg
30-12-2014

Too far fetched
Some might enjoy this modern puzzle into ancient symbols, but I found it hard to buy into the endless array of plot conveniences and over smart people constantly being at the right time and place to solve the next far fetched piece of the over elaborate puzzle.
Wittenberg
31-12-2014

Cloaked with bad decisions
The question is: can you handle obnoxious teenagers with all kinds of uninteresting teenager problems, an unlikely crew of unlikable people, stiff acting and a pointless handheld camera approach in exchange for a few amusing tornado shots? Well, can you?
Signal, The
Computer hackers hunt down a rival hacker. But their roadtrip brings them to something much more mysterious and unearthly.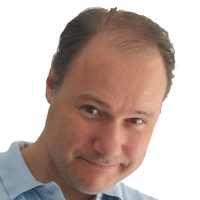 Wittenberg
03-01-2015

A pleasant surpise
Well this is nice! A very stylish movie with a tasteful combination of science fiction, mystery, fine acting and suspense. Accompanied by wonderful music throughout.
Hobbit: The Battle of the Five Armies, The
Now that the the cave is vacant again, a war for it's treasures is immenent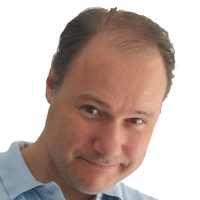 Wittenberg
03-01-2015

This is more like it
Yes. Less hobbit whining and dwarf singing. More intense combat, both on a massive scale as one on one close encounters. All this intense and beautiful action and hardship finally made me care about the creatures in this movie.
Sex Ed
Mathteacher can't find a suitable job, so he settles for giving sex education to teens
Wittenberg
06-01-2015

Sex ought to be funnier than this
It had a lot going for it. A funny idea, a mellow Cuban vibe and potential. Unfortunately, the jokes won't ignite and many scenes just fall flat. Also contains a painfully misguided good-will-hunting-ish speech scene that isn't even trying to be funny.
Carnage
Single location film about parents meeting up try to resolve a physical clash between their sons. All start polite and aim to resolve the matter....
Wittenberg
10-01-2015

Great idea didn't work
A brave and fascinating idea that, given the actors, should have been firework. If fails however, as their quarrels are too scripted, their behavior, flip-flop mood swings and intoxication feel unnatural and phoney. And then there's the bizarre overacting of a constantly trembling Jodie Foster.
Nebraska
A son goes on a trip with his dementing father who thinks he won a million dollar
RockmeNow
10-01-2015

A movie to remember
Touching and impressive movie about unfillfilled dreams, both the complexity and simplicity of growing old, and the love of a son for his father
Honeymoon
Things aren't the same after a husband finds his newlywed standing half naked in the woods in the middle of the night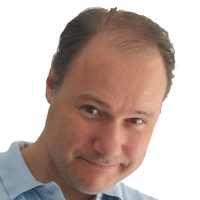 Wittenberg
11-01-2015

Good one
A pleasing mystery horror that builds well on the intimacy and isolation of the couple, and reels you in as the mystery increases but hardly resolves.
I Origins
In a search for the evolutionary origins of the eye, the lovelifes of the scientists lead to an even more profound discovery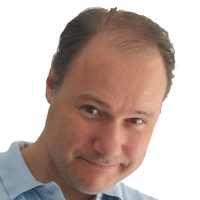 Wittenberg
19-01-2015

A wonderfull mix science of spirituality
Appeared slighty pro-spirituality, anti-science, depicting scientist as strange, rigid, disconnected people. It's no big problem though, because it is still a very well done, nicely paced movie with an unsubstantiated premise that is nevertheless nice to see where it's going.
Boyhood
Movie portraying the ups and downs in the life of Mason and his family between his 5th and 18th year
RockmeNow
20-01-2015

There are many good reasons why this movie is nominated for the Oscars
I was suprised by the excellent casting and makeup artists that convincingly managed to make the characters look older during the movie, until I realised (read somewhere) that it was filmed with the same cast over a 12 year period. Great acting and empathetic presentation of the targeted zeitgeist.
boxtrolls, The
Bunch of trolls living in boxes and causing mayhem, are hunted and captured by an evil man. A boy who grew up among the trolls tries to save them...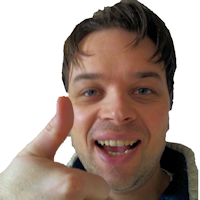 RockmeNow
20-01-2015

Slightly sinister animation movie
A nicely animated movie with some anticipated twists in the plot every now and then. Somehow I wasn't completely pulled in by the story, but an enjoyable watch anyway.
Wild
A woman goes on a hike to deal with her troubled past...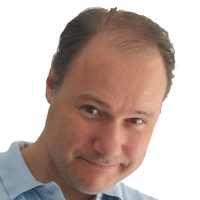 Wittenberg
24-04-2015

Honest and beautiful, but not profound
A sympathetic idea and story that is naturally acted and shot. It's all served in a simple, straightforward way, albeit at the cost of not quite nailing the deeper ends. I also didn't 'feel' the sheer length of this journey.
RockmeNow
23-01-2015

Let's go for a walk
Previous trauma, physical exhaustion, perseverance and overcoming ones past all blended into a nice movie portraying a woman on a serious hike. Also teaches you why you shouldn't buy shoes that are too small....
Imitation Game, The
The life and achievements of Alan Turing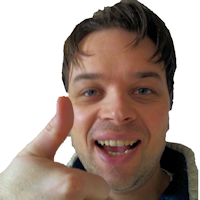 RockmeNow
25-01-2015

Bit boring movie with good acting
The movie provides an overview of the impressive achievements of Alan Turing during World War 2, as well as aspects of his personal life afterwards. Great role by Cumberbatch, but the pace is rather slow and I actually almost fell asleep towards the end (although it was also rather late).
Nymphomaniac I
Man brings home a woman he found lying on the street, who then shares with him her life as a nymph.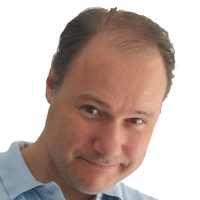 Wittenberg
27-01-2015

A succesfull approach for a subject like this
I needed some time to make up my mind. Never quite sure whether it is erotic or just plain nasty, whether it is pretentious or unique and brave. Overall, not a pleasant experience, but one with impact and substance, and some images that keep on haunting me.
Whiplash
Ambitious young jazz drummer is pushed over the edge by a conductor with extreme teaching practices
RockmeNow
01-02-2015

Is that blood on your drum kit?
Great acting and synergy in an overwhelming movie about ambition, musical craftmanship, perseverance, and achieving ones dreams. Must see, not only for musicians!
Raid 2, The
Martial-arts wonderboy goes undercover to infiltrate the local mafia and gets involved in quite a bit of brawls and the powerstruggle between and within clans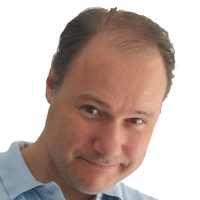 Wittenberg
02-02-2015

Ouch
Loaded with an insane amount of painful fighting, with faces cracked and banged against walls, bones snapped, and knives, hammers and bats smashing and hacking away. It gets you nauseous and uncomfortable. But my my, it is also expertly choreographed and shot.
Birdman
A former action film hero wants to be recognised as serious actor in his own broadway play, meanwhile his world seems to be falling apart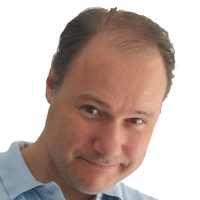 Wittenberg
19-06-2016

Quiet something
A unique movie displaying a wealth of class-A acting by the entire cast, together with amazing camerawork literally floating through the clever script, backup up a great musical score.
RockmeNow
02-02-2015

Surrealistic flight with the birdman
This movie balances on the ambiguous line between arthouse and mainstream films. Surrealistic and flatout weird at times, but also insightfull, captivating and refreshing. I enjoyed this movie, to my own surprise :)
Judge, The
Succesfull lawyer tries to help his estranged father, who is a judge and suspected of murder
RockmeNow
02-02-2015

Not bad for a movie about lawyers and judges
Solid acting performance by the cast, but no big surprises in the plot. Overall, a pleasant movie.
Device, The
Two sisters (and a douche) retreat to a sumercabin to overcome past trauma. But what they find only brings them extraterrestial misery.
Wittenberg
04-02-2015

It's plain bad
There are a lot of things wrong with this amateuristic scifi horror. Like the cheesy aliens and the many awkward overlong chat scenes. But the completely misleading, non-representative poster artwork is really criminal. Tssssk!
Dracula Untold
Vlad needs extra powers to save his town and people, so he drinks the blood from a dark figure and becomes a vampire.
Wittenberg
07-02-2015

Nothing really good, nothing really bad
I can appreciate how it doesn't overdo things, but at the same time it doesn't excel in anything either. It's all a bit flat and muffled. And you know, maybe vampires are not that scary or impressive anymore.
SpongeBob Movie: Sponge Out of Water, The
The recipe for krabburgers gets lost, so Spongebob and friends must travel above the surface to find it.
RockmeNow
17-02-2015

Hilarious fun in the sponge bob universe!
Great movie for both kids and parents, with impressive 3d effects enhancing the overall experience. Do not try to touch the soap bubbles with cannon balls (just to warn you)....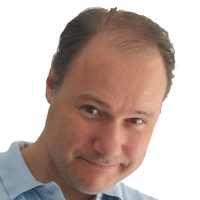 Wittenberg
08-02-2015

Whack!
Of course you have to GET the hysteria and oddity that is Spongebob. But if you do, you're in for a funny and whacky movie bursting with colors and pleasant anarchy. Incidentally, the 3D version features some of the the most effective and sharpest looking 3D yet!
Jupiter Ascending
Ordinary girl is destined to play a crucial role in intergalactic dynasties and their plans to harvest earth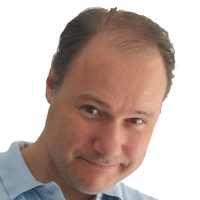 Wittenberg
11-02-2015

Wonderful space entertainment with some non-lethal flaws
Sure there are problems; it doesn't really enter your heart, and the frantic action can be hard and tiring to follow. Make no mistake though, as this is a grand deluxe space opera spectacle with a story, design, scale, characters and fantasyworld to rival Starwars.
Two days one night
A woman recovering from depression finds out she is going to lose her job, and starts fighting back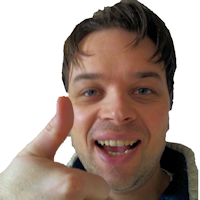 RockmeNow
13-02-2015

Okay
Slow paced movie with a rather straightforward plot, nevertheless managed to keep my attention. Interesting insight into moral issues that people are facing while struggling forward in current day society.
Astronaut: The Last Push
Mission to the moon Europa goes wrong. Surviving austronaut in a has to make it back, spending years in a single compartment.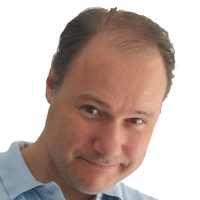 Wittenberg
15-02-2015

Mostly succesful
A risky movie concept, requiring a top-notch actor and scripts to make the switch from actual boredom to fascination. Despite the ill-advised decision to make the astronaut a rather cold lifeless character, and some moments of actual boredom, this movie also gets plenty of things right. Well done.
Automata
When the robots that are supposed to help us out start showing strange behaviour, an insurance agent starts to investigate.
Wittenberg
16-02-2015

Fine scfi, but lacking the right stuff to soar
A decent, fine looking flick that achieves much without over-relying on effects or spectacle. I thought it lacked some finesse, and felt like it reached for some deeper but didn't quite get a grasp. I was also very disappointment with the thing they needed the nuclear battery for.
Dumb and Dumber To
They are on the road again, this time to find a new kidney
Wittenberg
22-02-2015

Below par
It's slightly entertaining and slightly comical. But for a movie with a legacy like this, that is not enough and a bit disappointing. I'd say there were about 5 really great jokes. Harry and Lloyd's attitude is also kind of mean and nasty, rather than ignorant and clueless, which tasted funny to me.
Apollo 13
After an explosion occurs on the Apollo 13 mission, the crew and groundcontrol have to abort the mission and find new and untested ways to get home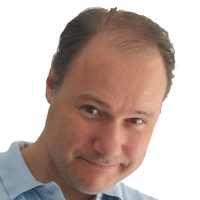 Wittenberg
22-02-2015

Thrilling space adventure
It's a blockbuster and it knows it, with some moments of over the top heroism and music. But who cares, most of it is a authentic, thrilling and nail biting experience that is very well made.
Non Stop
Air marshall tries to deal with a terrorist threatening to kill the passages on his flight, getting himself framed in the process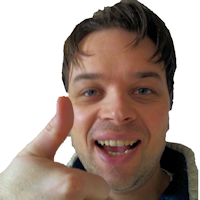 RockmeNow
17-09-2015

Over the top in a nice way
I don't buy many aspects of the story, but I enjoyed it anyway!
Wittenberg
24-02-2015

Good old fashioned suspense
An reasonably intense thriller with a constantly high adrenaline level, and a pleasant 'old fashioned' simplicity of execution. Near the end they go a little overboard with the whodunnit game, and the far fetched motives and plans of the terrorist are yeh-right.
Interview, The
Dodgy network channel gets the chance to interview the leader of North Korea, and are asked by the CIA to kill him in the progress
Wittenberg
28-02-2015

Another okay-ish comedy
Given the the actors, plot and possibilties, I expected more of this. Besides a few laughs, there's also very long periods with not much in it, and the movie can be hysteric and a bit embarrassing at times.
Million Ways to Die in the West, A
Out of place cowboy is dumped by his true love, but gets unexpected help to win her back
Wittenberg
01-03-2015

Why the story?
Come on people! Why didn't they just parody the hell out of western movies in true McFarlane style? An ineffective mix of some brutal and bold humor drowned in an uninteresting and righteous love story.
Still Alice
A woman is diagnosed with Early-onset Alzheimer's Disease and tries to deal with it together with her family
RockmeNow
02-03-2015

Impressive
An eye-opener for everybody, including myself, who had not been directly confronted before with the devastating consequences of Early-onset Alzheimer's Disease. There are many good reasons why Julianne Moore won an Oscar for her role in this impressive movie.
Movies found: 959 | max movies per page: 100 | Showing: 101 - 200
Previous
Next