BoiledDown

.net




If everyone's a critic, then so are we!
The Phoenix Project
Four scientists in a garage try to revive dead animals
Wittenberg
08-03-2015

Experiment failed
This could and should have been a geeky mind bending gem like Primer. But it is achingly slow at times, the science is underpowered and the scientists behave unnatural. Especially that Carter guy, who single-handedly wrecks this movie with really painful, unwatchable and ridiculous overacting.
Lebanon
The endeavours of an Israeli tank crew in the lebanon war, filmed entirely from within the tank and it's visor views on the outside world
Wittenberg
08-03-2015

Good, but let down by the 'crew'
The point of view of this movie is master stroke and works beautifully. But I found the scared, disjunct, insubordinate and unorganized crew - even before anything happens - unrealistic an unconvincing. I would have rather seen the tension come from war and claustrophobia, not amateurism.
Neighbors
Young couple with a baby has a fraternity move in next door. The war begins
Wittenberg
15-03-2015

Watching people having fun wasn't much fun
The lead actors put in a lot of energy and effort into it, but cannot save this mediocre comedy with a shortage of good jokes. The endless fraternity partying and self-contempted mayhem was rather exhausting to me.
Horns
In the search to find the killer of his girl, a wrongfully accused man develops some handy devilish traits along the way
Wittenberg
16-03-2015

Orginal and brave
This movie strikes some nice chords as it wanders into pleasant absurdity. Gradually, a more standard crime story takes over, which is less appealing by comparison. Still, extra points for originality and courage.
Chappie
Write-off police robot secretly gets a firmware upgrade, making him reboot as a child with a huge learning capacity. But he accidently falls in the hands of not so ideal parents to learn from..
RockmeNow
23-03-2015

Nice robot, crappy story
Robotics and the consciousness debate are usually my cup of tea, but Chappie definitely failed to deliver in this regard...
Wittenberg
17-03-2015

A bitter sweet 7
As much as I adore the hyperrealistic robot visual FX, techyness and idea of this movie, a robot acting like a child acting like a ridiculous Hollywood caricature of a 'gangster' was too awkward to look at. The governance and discipline within this Tetravaal company were also sand in my eyes.
The Machine
Scientist attempts to cure his daughter by hacking a government project for revitalising brainddead soldiers, but builts a new kind of robot in the progress. Sort of
Wittenberg
23-03-2015

Too boring, too B
While it manages to squeeze out a couple of moody scenes, it is mostly a very slow, quite boring movie that keeps relying on the same tricks and scenes over and over again. I also thought the robot's behavior was how a five year old would portray one.
American Sniper
About the 'legend' sniper who killed over 160 people in Iraq missions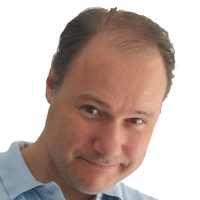 Wittenberg
29-03-2015

Very good war movie, even moreso if you like Texan cowboydreams.
I wasn't too keen on the Texas-cowboy-American-hunt-with-your-son-patriot-there's-always-vacant-pretty-girl-just-sitting-at-the-bar elements. Not overly successful as a war commentary either. As a war movie though, is filmed with class, sincerity and restraint and hits hard.
Home
Colorful aliens take over earth, parking the humans in Australia. But one off them makes friends with a human....
RockmeNow
24-07-2015

Just another animated movie
An occasional smile during this okay movie, which is based on a rather unclear storyline. The 3d version does not seem to add much to the overall experience...
Wittenberg
15-04-2015

A warm and and kind movie, but stumbles over itself most of the time
The aliens lack the looks and cuteness to really shine, and the story is incredibly restless and rushed, especially the first half. Halfway through, when we finally get who is who and what's going on, we find a good and creative heart in this movie.
Exodus Gods and Kings
The story of Moses, who sets out to free his people from egyptian oppression, with a little help from divine intervention
Wittenberg
19-04-2015

Good yet linear and flat
Well made, acted and tightly shot, it is let by a very slow middle section, a failure to evoke deeper emotions and a rather uninspired depiction of the plagues, as if they are checking them out on a list; Yeh ok so that's the frogs, what's next? How many more?
Alexander and the Terrible, Horrible, No Good, Very Bad Day
Alexandes wishes that for once his family could experience the awful bad luck has usually has during the day
Wittenberg
26-04-2015

A bit too constrained
I expected some more anarchy and mayhem with a title like that. Now it is a funny but rather tame and polite comedy with too few standout jokes and all kinds of morals and lessons to boot.
Movies found: 804 | max movies per page: 10 | Showing: 201 - 210
Previous
Next