BoiledDown

.net




If everyone's a critic, then so are we!
Philomena
A journalist and an elderly lady are on a quest to find her son who she had to give up for adoption fifty years ago
RockmeNow
09-02-2014

Light hearted drama that is actually worth a watch
Sympathetic movie with a touching story based on true events (including the dubious role of the catholic church in child adoptions in Ireland), and very convincing acting by Judi Dench. Ideal movie for men who want to show their partner they actually have a sensitive side as well....
Iron Sky
Not realizing the war is over, the nazis on the dark side of the moon are preparing an invasion of earth
Wittenberg
09-02-2014

They should have gone crazier
Smart ideas and very smart looks, but ultimately it lacks the inspiration to really succeed as either a comedy or action adventure. A b-ish flavour remains. They should have gone whack.
All Is Lost
Solo sailer tries to survive when his ship is rammed by an adrift sea container.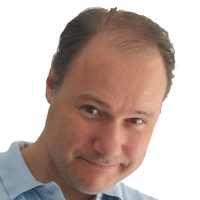 Wittenberg
10-02-2014

Intimate and gripping
Very good and very close portrait of a man struggling against all odds. The absence of dialogue is mesmerizing and effective. I felt guilty opening a beer while watching this. I think that's a good sign (but I still opened one nonetheless).
Riddick
After being left for dead on a hostile planet, a ship full of mercenaries is Riddicks's only way off the planet
Wittenberg
15-02-2014

A B-movie in disguise
Non-stop pretty, but also painfully slow, tedious and full of uninspired really poor dialogue. They are too eager to portray Riddick as a mysterious, ubercool, enigmatic hero, instead turning him into an unsympathetic showoff.
Lego Movie
The insignificant life of a lego nobody turns on it's head when he is the chosen one to act against evil plans that threaten lego world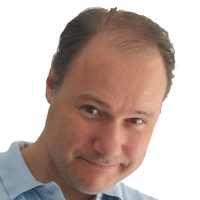 Wittenberg
16-02-2014

Fantastic frantic
Could have gone wrong in many ways, but did not. Loaded to the brim with action, jokes, fantastic visuals and brilliant 'real' animation. I did think it was a little to nervous and restless, and overcomplicated for kids to follow comfortably.
Heat, The
Uptight FBI agent must work with streetsmart cop - both females this time.
Wittenberg
23-02-2014

as is
The feminine variation on the buddy-cop theme gives it a slight edge over the expected experience: funny but not hilarious, entertaining but not engrossing, good but not great.
Sharknado
A storm brings hungry sharks way inland, especially those in the tornado!
Wittenberg
02-03-2014

Succesfully bad
With a story like that, this movie needed to be bad. And it succeeded effortlessly, with an helpless actors, abysmal effects, bad editing and incoherent lighting in every scene. So if you are INTO that sort of thing, you could be sort of entertained. If not, like a said: it really is bad.
Hunger Games: Catching Fire, The
The winners from the previous games are used to suppress rebellion or something
Wittenberg
09-03-2014

Pretentious, boring and annoying
I found it impossible to care about this world or any of the lifeless flat characters inhabiting it. I didn't understand what they were doing or what was driving them, and was annoyed and bored out of my mind. One of the rare movies I switched off - so I guess you could say I liked Sharknado better.
Phantom
Russian sub must carry a mysterious crew and device along on a mission
Wittenberg
16-03-2014

Good intentions drowned in mistakes
Some fine actors and submarine drills can't compensate for a miscasted Duchovny and slow and insecure script. Most exciting scenes are destroyed when, in the heat of a moment, Duchovny asks "what are you doing now", and the captain actually pauses his command and starts to explain!!!!
Blue Jasmine
Woman becomes emotionally unstable after her wealthy, cheating and fraudulent husband goes to prison, but tries to get on with her life anyway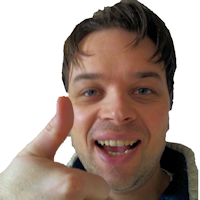 RockmeNow
17-03-2014

Typical Woody Allen movie?
I heard rumours that some Woody Allen movies are actually not that bad. This certainly is a movie aimed at character building and slow story telling, but nevertheless kept me interested till the last scene. Eventually, I even felt sorry for the main character, played by Cate Blanchett.
Movies found: 834 | max movies per page: 10 | Showing: 101 - 110
Previous
Next