BoiledDown

.net




If everyone's a critic, then so are we!
Martyrs
A girl finds out, in person, the unspeakable, unimaginable cause that traumatized her friend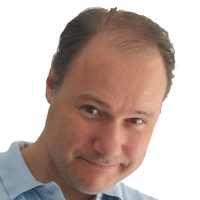 Wittenberg
15-07-2023

A tough but rewarding watch
A painful and depressing movie for sure, but I like how the way various layers of the story unveil. And just when I started wondering if there would be any redemption to all the suffering, comes a reveal that magically makes the whole thing become coherent, satisfying and even... beautiful?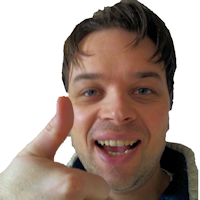 RockmeNow
17-09-2015

Blood, horror, and torture: at least I warned you
Lots of blood, torture and some horror elements in a movie that you will probably still remember years from now, but whish you wouldn't.
The Conjuring: The Devil Made Me Do It
The paranormal detectives try to trace the orgins of a boy's evil curse, apperantly to use as defense in a court case
Wittenberg
11-07-2023

A lacklustre horror/thriller/detective story
While it may be original, I did not find the detective/court story very appealing. A bigger problem is that it doesn't really get scary or under your skin. It's a bit nasty and loud, and left me way more indifferent than a horror movie ought to.
Tabernacle 101
Dude dies and revives to prove there is no afterlife. Dark consequences result.
Wittenberg
10-07-2023

Maximum amateurism
I don't mind the similar story to Flatliners; it's an exciting concept there deserves be explored further, and is something that could work fine for a movie with little resources. Unfortunately, this is amateuristic to the core.
SISU
War veteran living a secluded live as a golddigger, must get back into action when nazi's cross his path
Wittenberg
04-07-2023

Some conlicting styles perhaps, but good entertainment
The basic concept of this mysterious old man taking down despicable nazi's in cool ways works for me. But it was too unrealistic to be taken seriously, yet not campy enough for that to be irrelevant. Still, something different with it's own vibe.
You Won't be Alone
In the nineteeth century, a young girl is turning into a witch, inhabiting different bodies as she goes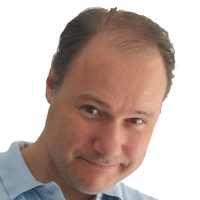 Wittenberg
02-07-2023

A poetic, beautiful and unique witch movie
With numerous voice-overs pondering her faith, the dreamy cinematography and absence of viewer pampering, this felt more than a poetic essay, depicting witches more as misunderstood outcasts than malicious beings. I found it beautiful and a highly refreshing.
The Offering (aka Abyzou)
Man secretely wanting to sell his fathers funeral home, has to deal with cleansing it from evil first
Wittenberg
01-07-2023

Waisted
Despite one of the scariest locations I know (morgues), tastefully lit scenery and a promise of creepy Orthodox Jewish reli-horror, this movie was unable to craft it into something scary or interesting. Instead, it has only really, really tiresome loud-noise jumpscares to offer.
My Heart Can't Beat Unless You Tell it to
Brother and sister need blood for their brother who has a very special condition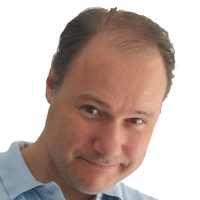 Wittenberg
29-06-2023

Different and unpleasant, and definitely worthwhile.
There's something quite unsettling about seeing normal people processing heavy dead bodies, especially when the atmosphere and acting is natural and plain. The special 'patient' even manages to evoke feelings of sympathy.
The Pope's Excorcist
... does an excorcism
Wittenberg
25-06-2023

By the book
It may try to add some extra's to the genre with the dungeon and what not, but mostly it feels like a textbook exorcism that is so by the book that you wonder why they bothered. Not scary, overacted, not interesting, I almost reached for my phone.
Pet Semetary (2019)
A family man discovers a semetary that brings back dead pets. What else could it work on?
Wittenberg
25-06-2023

not scary enough, too little to standout
While it has some good moments, like the backstory of his wife that is actually more scary than the main plot, overall I found it a bit plain and predictable. The scares don't go deep.
Vortex
Through a rift in time, a detective can meet his murdered wife in the past, and try to catch the killer before it's too late.
Wittenberg
25-06-2023

Simple but sweet time travel conundrums
It's perhaps a bit tame, and guilty of picking and choosing only the time travels paradoxes it wants, but all in all we enjoyed this puzzler that mixes crime, time travel and a love-story into a sympathetic series.
House of Wax
Group of friends winds up in a desolate town where the wax museum holds a horrible secret
Wittenberg
18-06-2023

original subject can't generic horror formula
The wax subject is quite original and caters for some reasonable horror moments. The subject feels slightly underused though, but that's not the main problem. That would be the same old cast of pretty young adults behaving generically, unrealistically and rather tiresomely.
Suicide Club
Detectives try to figure out a pandamic of mass suicides
Wittenberg
12-06-2023

Good until the actual club shows up
The first half is quite shocking and uneasy, as we're all left in the dark as to what is causing these tragedies. Then the real 'club' shows up, which are terribly annoying characters who do annoying things and form a dissonant wedge from which the film does not recover.
Kingsglaive: Final Fantasy XV
Superwarriors defend the good people from the bad people who are after the crystal that empowers the good people
Wittenberg
06-06-2023

A strange but not necessarily tasty mix
Unfamiliar with the Final Fantasy lore, I needed some time to digest the mix of knights driving Audi's in a futuristic world. I liked some of the designs though, and halfway through the story got pretty exciting. But ultimately, the confusing action scenes and hollow characters didn't do it for me.
Evil Dead Rise
The book of the dead finds it way to a family living in an appartment
Wittenberg
05-06-2023

Uninspired and not scary enough
While it tried to be open minded about it, I did find a hard to have a true Evil Dead vibe without a cabin in the woods. More importantly though, this thing just wouldn't get scary for me, and even bored me at times. It's all a bit uninspired, and most of the characters I didn't care for much.
Keep Breathing
Woman survices a crash landing, and needs to surive the wild as well as her inner demons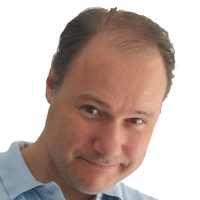 Wittenberg
05-06-2023

Clever survival story
Although the numerous flashbacks sometimes get in the way of the action, they are also a clever way too tell a survival story in a broad sense of the word. I guess it makes sense that you spend a lot of time with your thoughts in a situation like this. Nice.
The Rain, season 1
Girl and her brother try to survive in a world destoyed by deadly rain
Wittenberg
05-06-2023

Mostly ok, but too familiar, too annoying
There was something overly familiar about the concept of these abandoned city's and rivaling factions. On top of that, most characters and their actions annoyed too much to really get into the first few episodes. Halfway through it kind of happened, only to be let down again by a lackluster finale.
Texas Chainsaw Massacre (2022)
Folks buy an old town to turn it into something hip, but one house still contains the freaky villain from the seventies
Wittenberg
27-05-2023

Succesful slasher
While I suspect fans of the original have plenty to complain about, in itself I found this to be a fairly solid slasher movie. It has some good gore, and the tension in some scenes is well done and certainly above average.
Yogen (aka Premonition)
Man receives pieces of newspaper accurately predicting doom, beginning with the death of his daughter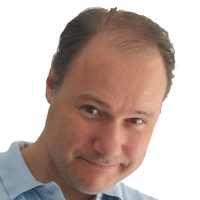 Wittenberg
24-05-2023

Adept mystery/horror
The movie has an interesting story to tell, tells it well and has quite a spooky atmosphere that calmly but inescapably is woven through it. Perhaps the man's constant frustrated expression were a bit monotonous, but that is just nitpicking.
Chosen
Girl in a sleepy Danish town meets people who investigate the truth behind a comet that landed ther a long time ago
Wittenberg
24-05-2023

A sweet mystery
You tend to get this Goonie's adventure vibe when youngsters go on a secret mission, and here we get Danish serenity on top of it. It's a sweet mystery, even if things can get quite unlikely at times, and the main character is not very likable. That space costume looked 70 years too late.
Control
Woman repeatedly wakes up in a closed room, where a voice gives her assignments to test her telekinetic abilities
Wittenberg
22-05-2023

Lacks excitement or ideas
While single-location movies may same ideal for low budget, it must be compensated for by the story and acting for it to work. This movie has neither. It kind of meanders with the concept, runs out of juice and then has a somewhat dissonant finale. Hmmm.
Fortress (2012)
Replacement co-pilot of a B-17 struggles not only with the war, but also with winning the trust and respect of the crew
Wittenberg
19-05-2023

Perhaps with a better story
Not soon after enjoying the initial CGI planes passing by, I noticed the upcoming gloom of this movie: wooden and stiff dialogue and very poor storytelling and direction. It also has that B-movie smallness to it, with no wide angle shots on the ground to disguise the absence of sets.
Tusk
Vlogger stays at a man's mansion to do an episode on him. But the man has plans to turn his guest into something else.
Wittenberg
19-05-2023

Sad horror, but without real impact
It's definitely out of the ordinary. Partly body horror, but I also found something very sad about it. The overall feeling however, is that of a student joke - especially after the end scroll. Somehow all the misery sort of passes you by.
Melancholie der Engel
Two men pick up two girls and some other folks along the way to a secluded house where they all hang around and do truly afwul things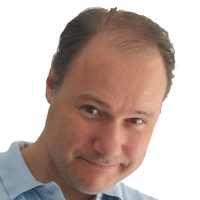 Wittenberg
18-05-2023

Congratulations: the most vile and depressing movies I know
A deeply depressing and sickening film - Not just because of the the obscenities, the depravity, animal deaths, the intestines, the excrements and cruelty - but the music, camerawork and voiceover made me even more nauseous. You may give it 1 point, I opt higher due to the sheer impact of it all.
Equinox
Woman decides to investigate the mysterious disappearance of her sister 2021 years ago, revealing mysterious events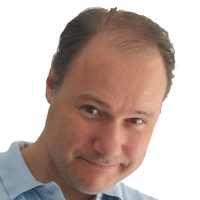 Wittenberg
17-05-2023

Fine Danish mystery
While not spectacular, this series provides a interesting mystery and characters - all embedded in that lovely Danish vibe: slowish and gray, yet relaxed and natural.
Ingress: The animation
Man who can sense the past of objects, gets caught up in a worldwide conspiracy involving even weirder stuff with dark energy
Wittenberg
16-05-2023

Lots to like, but too vague for it's own good
Another anime that I really wanted to like, with it's classy opening, cool animation and imaginative story. But it's also hard to follow, almost like it is struggling with it's own complexity as everyone keeps explaining stuff. And I HATE ALL ANIME GASPS DEEPLY.
Bone Tomahawk
Cowboys go on a mission to rescue fellow-cowboys who were kidnapped by brutal Indians
Wittenberg
10-05-2023

Served straight up, which is both good and bad
I was lured into this reading somewhere that it was a cross between western and horror. Wrongly so, because it really is a western with perhaps some gore at the end. It was okay; very linear, straightforward story with no window dressing. This made it pure and natural, but not really exciting.
Barbarouse Mexico
Several short and nasty horror stories. In Mexico.
Wittenberg
09-05-2023

Gritty but pointless
The atmosphere is different, and the stories have some fairly gritty and depressing stuff on offer. But all seemed to lack a clue or turn of events to liven things up. It's all "bad stuff happens, the end, next", which left a bit of an unfulfilled sensation.
Touch Me Not
I think it's about a woman trying to break through her fear of intimacy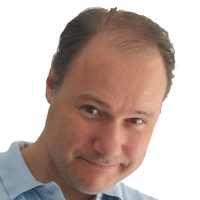 Wittenberg
07-05-2023

Experimental sexual therapy
No, it's not soft erotica as the description might seem to suggest. Instead, it is an experimental, wandering movie that explores the meaning of sexuality to remarkable people. Cold due to the bright lights and analytical style, yet intimate by letting us in.
Homunculus
A man agrees to have a hole drilled in his head, after which he can see manifestations people's inner selves
Wittenberg
07-05-2023

Great idea, executed so-so
It focuses more on psychological drama than horror of science fiction, and rightly so. It's an exciting concept that unfortunately doesn't really take off. The characters are not really likeable, and the story is a bit of hit and miss. One of those movies you think could have been much better.
Mission Impossible: Fallout
Some nuclear threat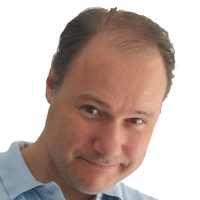 Wittenberg
05-05-2023

Good stuff if you accept the gist
This time, I was prepared and ready for layers of over-the-top plot twists that are not what you thought, yet happened perfectly according to someone's plan, which was also part of another plan. And once that is your mindset, you have yourself a highly amusing, high octane spy action thriller.
The Mandalorain, season 3
Mando and friends try to reclaim and reinhabit their homeworld
Wittenberg
05-05-2023

Kind of done with this, but very pretty nonetheless
I am done with the dumb-ass, endlessly repeated creed, the preposterous helmet policy (yet still they celebrate with diner?), and once you have mini Mandalorians with mini mando-helmets you're killing lore. And yet, this series still excels at showing many Starwars elements in all of their glory.
Bodies Bodies Bodies
Teens play a murder game in a desolate house all for themselves. Not before long, shit turns real and paranoia reaches extremes
Wittenberg
01-05-2023

Pretty cool contemporary whoddunit
The prospect of watching superhip Tiktok kids yelling stuff like ghosting and gaslighting while screaming and running through the house was not appealing to me. But I gotta say, these actors portray some pretty intense characters, adding to pretty intense, contemporary whodunnit film.
The Consecration
A woman travels to a monastry to investigate the mysterious death of her brother
Wittenberg
01-05-2023

Lacked impact, but ended well
The ending and big reveal near the end are pretty good, but the movie really has trouble getting there. It was a bit unlikely, flat and lifeless, and failed to harvest the creepiness of monasteries and it's rituals. She didn't even react to those nuns lying on the floor, for crying out loud!
Mutant Girl Squad
A girl with a mutated knive hand joins a group of other mutant girls to make a stand to those who oppose them
Wittenberg
28-04-2023

Outrageously extreme yet still slightly boring
I really wanted to like this more, as it is a deliciously bizarre Powerrangers with gore, fountains of blood and insane mutations like a chainsaw tentacle coming from someone's butt. Fantastic anarchy, but I also noticed it is utterly flat and empty, making me forget this movie in mere days.
M3GAN
Woman introduces her orphan niece to a new hyper advanced doll for comfort. Will it turn violent or OF COURSE IT WILL
Wittenberg
28-04-2023

not scary, not surpising, but ok
It's not scary and quite predictable, but it is quite solid nonetheless, and offers some decent amusement.
Inside
Art burgar gets trapped inside a house for a long time, and needs to find ways to survive (and possibly escape)
Wittenberg
17-04-2023

Quite a unique survival movie
Indoor survival, what an idea! It's all executed perfectly fine, and Dafoe manages to not overdo the gradually increasing frustration and insanity. Nothing mind-blowing here, but it's a worthwhile and refreshingly different movie for sure.
Raised by Wolves
Escaping a war torn earth, two androids fly to a distant planet in order to restart humanity. But they are not the only ones.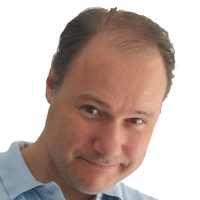 Wittenberg
16-04-2023

Even if it can't keep up the with the first eposide, it still is great
Although it looses a bit of momentum with every episode after to the majestic grand opening, this series had a lot going for it. Fantastic design that mixes medieval with ultra futuristic, a deep and interesting storyline and intense characters. And a splendid opening track to top it off!
Cocaine Bear
Various people in the woods have to deal with a bear addicted to cocaine
Wittenberg
16-04-2023

Cult is hard
It is going for a cult status with an over the top story, a bit of gore, humor and loads of colorful, quotable characters. But I found none of these components particularly successful, and the pacing seems off as frankly I got quite bored with it.
The Endless
Two brothers go back to a 'ufo death cult' they broke free from in the past. Strangeness awaits.
Wittenberg
12-04-2023

Decent, but left a slighly unfinished feeling
Without overreaching within a limited budget, this manages to setup quiet a modest but enticing story and mood to make you curious. It can be a bit sluggish though and, while I find the open ended nature fitting, it did feel like it was a a bit insecure about it's own plot and meaning.
Skinamarink
Dark and grainy footage of two toddlers trying to make it through the night when the house gets weird, and their parents disappear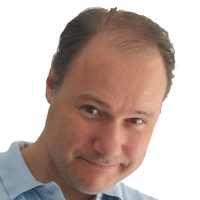 Wittenberg
12-04-2023

Quite brilliant if the concept clicks with you
A very demanding movie, both in terms of pacing and visuals, but I was impressed. My interpretation is that it shows horror experienced through the eyes of people who have not yet learned the normal scares or panic adults would have. Scary, uneasy, touching, quite brilliant and totally unique.
The Void
Policeman and some citizins are trapped in a hospital. Oustide await robed knife yielding people, but inside awaits even more dangerous and grotesque horrors.
Wittenberg
12-04-2023

Good scares and filth, but a bit directionless
A pretty interesting and sinister horror, with a good atmosphere and some satisfying creature abominations. But without people to really connect with, and without a clear story or resolution to any of it, it kind of feels like a pointless freak show that can only terrify for so long.
65
Astronaut crashes on some planet and must face the dangerous creatures living on it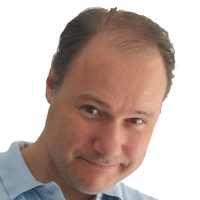 Wittenberg
09-04-2023

Simple but highly enjoyable
I guess it's guilty of doing some dinosaur cliche's, and perhaps we won't ever be impressed by them again as we once did. But I liked seeing them in a different scifi context, and I also thought the movie was a simple but very solid and amusing ride. Adam manages to elevate it far above pulp.
Murder Mystery 2
Murder solving couple takes a much needed break on a distant island, but soon enough they're at it again
Wittenberg
08-04-2023

Formulaic slapstick with too little good jokes
I can see what they are going for, and objectively all the ingredients are here for a shot of uncomplicated amusement. I just thought the jokes were not all that, and everything is so safe, formulaic and predictable it feels like you have already seen it - and will forget about it tomorrow.
Titane
Woman goes on a killing spree and then hides by becoming someone's son. I kid you not. Also, something with cars.
Wittenberg
06-04-2023

Strange, unpleasant yet secretly fascinating
One of the strangest movies I have seen. I found it an unpleasant experience in ways I had not felt before. Everything is just so confusing, nasty, sweaty and ugly. But at the same time I was fascinated enough to look up the director and will keep track of her future works.
Blodtur a.k.a. Bloodride
A couple of short horror stories from Norway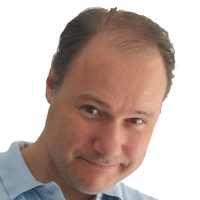 Wittenberg
05-04-2023

Quite unique and fun, not really scary though
While I would have liked these to be more gory and/or scary, I found the first 4 very amusing and fresh spooky tales, with some clever and inspired stories. The final two a bit less so.
Alien Space Battle
Spacemission to rescue a victim from a Mars mining accident gets involved in a alien threat to all mankind
Wittenberg
05-04-2023

Cute, sympathetic even, but not good.
Apart from the fantastic title and some passable CGI here and there, I could not find anything to recommend about it. The subpar actors continuously having to deliver anxious spacecombat jargon really got on my nerves. Also known as "Attack on Titan", but that won't save it.
Knock at the Cabin
A family in a cabin gets visited by four people who demand something unimaginable in order to prevent something even more unimaginable
Wittenberg
29-03-2023

Entertaining but ultimaltey unsatisfying mystery
Sure enough, the story made curious and entertained. But I was not blown away. I guess some of the actor are a bit meh (not Bautista though!), the super conveniently timed TV broadcast were lame, and I guess I missed a twist of some kind. Part of me thinks the twist was that there was none.
Nocebo
A woman gets sick after being biten by a tick, so she seeks help from her Filipina household who uses folklore on her
Wittenberg
29-03-2023

Fair enough, but lacks intensity
It's a decent movie with a twist that, even though you can see it coming, gives it some depth. It's just that it never becomes really scary or intense. It remains a bit lightweight.
There's Something Wrong With the Children
Two befriended couples on vacation visit a mysterious building, after which their children start to act weird
Wittenberg
23-03-2023

Not intense or scary enough
The story has plenty of potential, but it's one of those movies that just won't get scary without an obvious reasons why. I am guessing it's that kids that are more annoying than scary, and an atmosphere that makes it feel like an episode in a series - with limited budget and inspiration.
Tokyo Gore Police
A special police officer is on an assigment to take care evil modified humans, which involves a lot of bloodshed
Wittenberg
23-03-2023

Entertaining blood fountains
For the most part I was very entertained by the bizarre atmosphere and blood fountains. It's a nice doze of insanity that is so over the top you can enjoy without remorse. After a while though, it did get a bit pointless and clueless.
Movies found: 980 | max movies per page: 50 | Showing: 51 - 100
Previous
Next