BoiledDown

.net




If everyone's a critic, then so are we!
Hatching
A girl, under constant pressure of her pushy mother, finds an abonded crow egg and decides to brood it herself. Something odd comes out.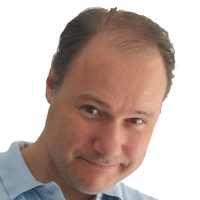 Wittenberg
25-09-2022

Absurd and dark fairytale
Not withstanding some pretty dark themes and scenery, it felt more than a modern, sinister fairy-tale than a true horror - which is quite fine! I think it could have been more intense here and there, acting was a occasionally a bit stiff, but overall a fine and pleasantly absurd tale.
Valhalla Rising
A mysterious, mute and invincible viking warrior is reluctantly asked to join other vikings in search of the promised land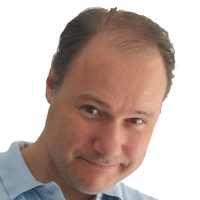 Wittenberg
25-09-2022

Somber viking tale
This somber, raw and quiet movie, only occasionally augmented by bearded vikings mumbling a few words, is quite a slow burner but is intense nonetheless. It worked for about 3 quarters in, after which I started longing for some action or plot development. Still, a nice change of pace.
The Lodge
Two children wind up alone in an isolated lodge with the mysterious, former-cultmember new girlfriend of their father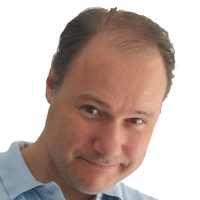 Wittenberg
16-09-2022

A very decent if not somewhat inplausible mystery/horror
When I thought about this movie afterwards, I started feeling the story was rather far fetched in places, but this didn't bother when I watched it. Instead, I rather enjoyed the ominous mood, the tasteful reli-creepiness and the cold scenery.
The Innocents
Girl and autistic sister find new friends when they move to a new appartment, with whom they develop by paranormal abilities and games, but not all in a good way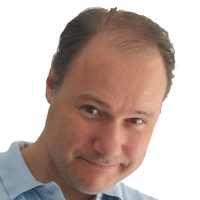 Wittenberg
11-09-2022

Intriguing childrens' horror
The semi-relaxed atmosphere, mysterious but never sensationalist, together with telling the story mostly form the perspective of the children, makes this a a slow but unique and satisfying watch. I was bit puzzled what drove the evil one, though.
The Book of Boba Fett
Boba is now a mayor
Wittenberg
10-09-2022

As if the plot wasn't bad enough
I just don't get it. You take the iconic Boba and turn him into a mayor, running the town as a good guy? Who asked for this? The series are also painfully slow, have awful action scenes, feel like an unfunny children show and made us glad it was over. Fail.
Project Gemini
Spaceship sets out to find a solution for a dying earth, but winds up in an uknown location in space. Where evil lurks.
Wittenberg
05-09-2022

Not a catastrophy, but pretty bad
A very vague, sleep-inducing, poorly written scifi with some abhorrent dialogue made worse by the poor voice overs I got with it. At the very end there are some relatively interesting, slightly rewarding plot points, and I give an extra point for some fancy CGI/space scenes.
Jurassic World: Dominion
People need to infiltrate a base from an evil corporation to save the world from a mutant locus plague.
Wittenberg
05-09-2022

Failed on many levels, mainly dinosaurs
It feels weird giving such a high-profile, high-effort movie such a low rating, but when I feel exhausted and glad it was over, I have no other choice. Too many uninteresting storylines, failed humor, no soul, no chemistry and worst of all: tiresome dinosaurs that are essentially fillers.
You Are Not My Mother
Girl is struggling with the mysterious behaviour of her mother, and discovers the dark secrets of her family
Wittenberg
05-09-2022

slow but effective
It is pushing the limits of slow burning, and perhaps lacks some focus in the story. But I remained on board the entire time, because I certainly was curious, it is intriguingly uncanny and I really liked the acting of the lead.
Glorious
Broken man takes a stop during a car trip, but gets locked in the restroom with a god occupying one of the stalls
Wittenberg
28-08-2022

Refreshingly mad
While it may have some trouble keeping the simple setup engaging the whole time, I did find that this is a wonderfully crazy and refreshing flick. It has a nice dash of horror and scifi elements, but is mostly suitable for those seeking something absurd and trippy.
Memoria
Woman occasionally hears a sound that noone else does, and sort of wanders about trying to figure it out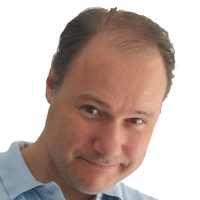 Wittenberg
22-08-2022

Not suitable for jitterbugs, quite magical for the rest of us
This will put you to the test, as it consist entirely of static shots that take an eternity and in which very little appears to happen. It may be a bit arrogant and pretentious (and boring?) at times, but the setup also constitutes a serene, mysterious and hypnotic atmosphere that is very special.
Nope
When a horse ranch family finds a otherworldy presence is lurking in the skies above them, they set out to capture it on film and get rich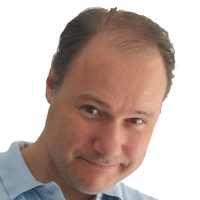 Wittenberg
21-08-2022

somewhat odd and different but very tasty
The main thing going through my mind was how slightly odd and different this is. The characters, the story, the humor, the flow, it's all a bit odd, but in a refreshingly blunt way. It provides plenty to ponder on, and contains some of the most interesting and well done UFO scenes I know.
The Cellar
Family buys old house with an evil attic. I mean cellar.
Wittenberg
21-08-2022

A museum of horror cliches
There were some ideas that could potentially make this horror stand on it's own feet, and a handful of moments I liked. But for the vast majority of time this is smothered and glued together by a plethora of horrormovie cliches, as if they were checking them on a mandatory list.
Mad God
stop-animation about a figure descending deeper and deeper into a bizarre, dark world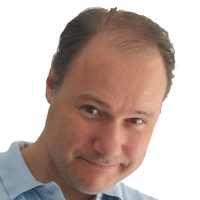 Wittenberg
16-08-2022

A bad trip that comes highly recommended
Would this be better if I understood what was going on? Probably not - better to be engulfed by the mesmerizing, dark, beautiful, sinister and imaginative trip that this is. It can be hard though to keep focus with no story to focus on, and I thought better music would have lifted it more.
We Need to Talk About Kevin
A mother trying to cope with a son that hates her, and something horrific he is planning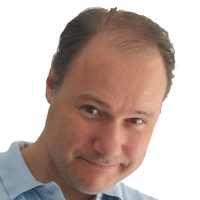 Wittenberg
13-08-2022

A bitter pill that is worth it
The helplessness, frustration and despair of the situation really gets to you. The way the movie gradually builds up to dreadful act of the kid, foreshadowed with flashbacks, his vague preparations and the look in his eyes is not pleasant, but most certainly very well done and well acted by all.
Obi-Wan Kenobi
Obi-Wan is forced to come into action when young princess Leia is abducted by the Empire
Wittenberg
12-08-2022

A rather tired bulge of more Starwars
It's always nice to have another fix of Starwars, but frankly it is getting increasingly harder to get high from it. This series was low-energy and somehow has no impact on the saga. There are also some poorly choreographed action scenes that may have worked in the 70's, but look ridiculous today.
Caligula
Caligula kills the emperor to take his place, and descents into a life orgies, paranoia, delusions of grandeur and his demise
Wittenberg
07-08-2022

Something embarrasing you keep looking at
The change of static scenery's and unapologetic overacting makes it feel theatric. The many explicit sex scenes mostly come across as clumsy and awkward, as does the jumpy, idiotic and embarrassing behavior of Caligula. Yes, embarrassing was my main sensation, but I have to admit I was intrigued too
Prey (2022)
A Commanche girl isn't taken seriously as a hunter, but it is up to her to take on a new kind of alien menace (Spoiler: a predator)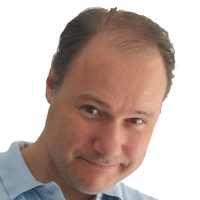 Wittenberg
07-08-2022

I mostly agree with the ecstatic reception it got
The native American setting makes it fresh, performances and action are pretty neat, and they wisely kept it simple and pure. But I did think it it was a bit predictable, and the overall tension was good but not exhilarating as might have been. I was sitting upright, but not on the edge of my seat.
Manifest
A plane disappears and reappears, to find that the world has progressed five years and the passengers have not
Wittenberg
06-08-2022

Afwul soap barely kept afloat by a vaguely interesting story
The mysterious event was enticing enough to drag me through the first season, but barely so. The problem is the incredibly soapy style of the actors, cinematography and pacing. Cheesy perfect persons constantly walking into the scene at the right moment to seamlessly join the conversation. Ugh.
Beavis and Butt-Head Do the Universe
They get mistaken for drilling talents and are sent into space, causing havoc across space and it's dimensions
Wittenberg
01-08-2022

If you needed more of it, then this delivers
I for one missed these guys, and this movie simply delivers a generous portion of everything you love and hate about them, wrapped in a story that's reasonably fresh without ever drifting away from the essence.
Dark Cloud
Traumatized girl gets experimental therapy by being secluded in a house run by an artificial intelligence
Wittenberg
31-07-2022

Too tedious and uneventful
The story is familiar, but one that always seems open for a new interpretation, and it's a story that can work just fine with limited budget like this movie. Unfortunate, this one failed. It is mostly tedious, slow and uneventful, and lacks the philosophical or technological wit to make it deep.
The Sadness
Boy tries to find his grilfriend, as the town is overun by a virus that turns people into violent, sadistic, sex-hungry zombies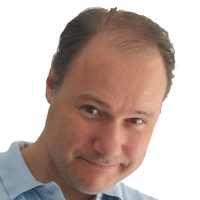 Wittenberg
31-07-2022

A painful but highly amusing take on the zombie genre
The gore is quite shocking, but it is a welcome take on zombies (although technically I don't think they are dead?). It worked for me - I was amused, appalled and quite into it. The ending features slower, deeper contemplations instead of a bloody grand finale; courageous if not a bit anticlimactic.
Nekromantik
Couple has a fascination for collecting bodyparts, but when he brings an entire corps to have sex with, it puts their relationship to the test
Wittenberg
29-07-2022

Unpleasant but enticing curiosity
It is made poorly and looks amateuristic, but the sight of someone licking the eye-socket of a decayed corpse still makes this have an impact way bigger than it's budget would have you believe. Vile and uncomfortable, but also unique, brave and an interesting niche product to have experienced. Once.
Incantation
A woman is cursed of doing some ritual wrong. And she also adopts this daugther - I am not sure how it was related
Wittenberg
09-07-2022

Too messy
There are a couple of intense images, and the underlying vibe of strange and spooky rituals has potential. But the mockumentary approach was far-fetched and not doing it any favors, and the story and timeline are very confusing and jumpy. And honestly, I was kind of bored with it.
Eden Lake
Couple goes to a lake to have a romantic time, but a gang of youngsters turn it into hell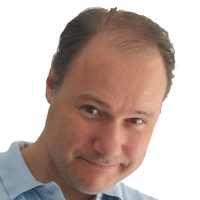 Wittenberg
09-07-2022

Unpleasant weekend trip
Things really go south, and you really feel for the couple as it goes from spoiling to terrorizing and worse. Making the gang all kids makes it all very uncomfortable, as you want them to smash their heads against a rock but they sort of can't.
Men
A woman retreats to an English cottage to proces a violent and traumatic divorce, but the local strange men only bring more horror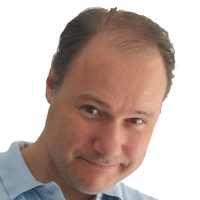 Wittenberg
03-07-2022

A well thought out and intriguing horror
The simple setup gradually unfolds a lot of depth, symbolism and metaphors without being pretentious. Uncanny without cheap tricks, with a spot-on atmosphere. The finale is spectacular too; no matter how bizarre it was, it somehow made sense.
Occupation Rainfall
On an alien invaded earth, humans and some alied aliens set out find a mysterious rainfall that can save humanity
Wittenberg
03-07-2022

Tiresome scifi bonanza
There's actually some okay stuff here and there: some effects, some scenes, some concepts, some designs. But it's just so bloated and hysteric, like they wanted to include everything they could think of and barf it onto you in an endless stream. Very tiresome.
The Dark and the Wicked
Brother and sister visit their parents as the father is on his deadbed, and their mother is overcome by a dark presence in the house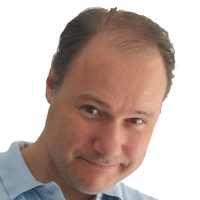 Wittenberg
28-06-2022

Refinened horror that mixes several discomforts but remains subtle
A refined, slow and uncomfortable movie that blends the horror with the dread of disease, the feeling of being unable to leave and helplessness. I thought it was really good watching it, but did notice it fading from my memory pretty fast afterwards - usually caused by a lack of standout moments.
Dead Space: Downfall
Animation based on the video games, in which a spaceship salvages an alien relic from a planet, after which horrible things happen
Wittenberg
28-06-2022

A quick fix of dead space terror but not much else
Fairly competent as a gung-ho heavy duty space zombie action animation, wisely not holding back in blood and guts, but ultimately lacking in depth, truly memorable moments or interesting characters.
Age of Tomorrow
An alien attack on earth, seen from the perspective the crew of a space mission and also from some firefighters on earth
Wittenberg
27-06-2022

Make sure you are drunk first
I bet that if you got drunk, and watch this with some friends, who are also drunk, you could fall into a state of endless uncontrolled laughter. Other than that, we are in Sharknado territory quality wise, but without it intentionally trying to be silly (I think).
Ju-on: White Ghost
When a family moves into a haunted house, the man is cursed to do the unthinkable onto his family and then himself
Wittenberg
19-06-2022

Simple but effective
It is told in a somewhat plain and unimaginative way, and for the most part feels like a collage of mini story's leading to a jump-scare. But the pieces do come together, and the movie did work. It has a uncanny atmosphere without being hysteric about it, and the scares came through alright.
Crimes of the Future
In a painless future, a couple performs live operations as an artform and are asked to operate a very special case. He also has strange new organs growing inside of him, by the way.
Wittenberg
15-06-2022

Appealing forbidden fruit, but did not fill me up
I dig this strange word, including the body horror and filth, simply as break from the mainstream. But I did not find it really engaging. Perhaps because we are simply thrown into the weirdness without a narrative, but more importantly the characters themselves seemed apathetic about it too.
The Hallow
A couple movies to a secluded house in Ireland for forest research, but awaken the stuff from local folklore lurking in the woods
Wittenberg
13-06-2022

A fine horror that manages to set itself apart
Although it does not offer anything radically new - but which horror does - the intimate atmosphere, the genuine characters and a tendency towards true tension over cheap jump scares (of which there are some), make it a worthwhile little horror. But geez, go easy on the cute baby sounds.
Deathgasm
Outcasted and bored metalheads play a song that summons evil
Wittenberg
12-06-2022

Go harder
I liked the idea of making the foul subjects of metal come alive, but unfortunately this movie offers only some lukewarm gags and horrors. And despite all the effort, there still is something unmetal about it - like they didn't dare to venture into the actual macabre subjects of some of these bands.
Top Gun: Maverick
Maverick is called back to train a team destined to do the most dangerous mission ever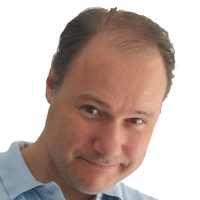 Wittenberg
06-06-2022

The people don't work for me anymore, but the flying does
I had some trouble buying into the somewhat desperate portrayal of these pilots as beautiful, perfect, witty, slick, hip beings and the insubordinate way they go about their briefings and missions - even if this is Top Gun. But hell yes, the air footage and final combat makes up for it.
From Beyond
Men built a device that allows dangerous beings from other dimensions to come to ours. A sexy psychiarist becomes interested.
Wittenberg
05-06-2022

A fun horror oldie
It's easy to smirk at this somewhat clumsy and overacted movie with a simplistic and sometimes odd story line. But I kind of enjoyed this quirky horror fantasy, with some practical effects that still pack a punch. Not all; some.
Firestarter (2022)
Girl tries to control and live with her ability to set things on fire, but evil people make her loose her cool
Wittenberg
05-06-2022

Left me cold (that punchline is probably taken)
One of those movies that, on the face of it, looks quite solid and adept, and makes you wonder why you're not enjoying it more. I think her parent's additional paranormal abilities get in the way of an already uninspired and even boring story that fails to ignite. (That's probably also taken.)
The Soul (2022)
Prosecutor dying of cancer takes on a murder case that reveals dark secrets and transplants of more than just cells
Wittenberg
29-05-2022

Probably a brillant story but failed in presentation
I can appreciate the deep, well thought out story that stacks several layers of twists on each other, providing a real thinker of a crime story with perhaps a dash of horror. But it is presented so slowly en depressingly that I struggled to notice or care - and to stay awake too.
Everything Everywhere All at Once
Woman struggling to manage her store, marriage, tax audit and daughter, suddenly gets access to skills of her self in other parallel dimensions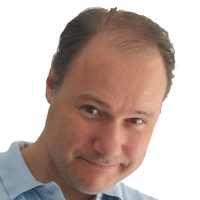 Wittenberg
26-05-2022

Completely bonkers yet keeping it real
Probably the craziest, most out-there, outrageous, over the top movie ever, that still - impressively - manages to keep it together, bring it with humor and have it resonate on an emotional level. It's too bizarre to really reach inside, but I am just so glad that stuff like this gets green-lighted.
Svart Krabba
In a fictive war, soldiers are send into the night on skates, to cross a lake for a world saving mission
Wittenberg
26-05-2022

Decent little war movie that does things differently.
Overall it doesn't feel very plausible, and some of the combat feels slightly tame and lacking suspense. But it's different, varied and builts up to a unexpectedly large finale and plot twist. An amusing watch for sure.
The wHole Truth
When their mother is hospitalized, a sister and brother stay with their grandparents, where a hole in the hole reveals an evil past
Wittenberg
25-05-2022

Original and clever, but drops some balls
Down to the very title, the story and is pretty clever and there's a nice vibe which sets it apart from the norm. The horror is a bit lightweight though, and some of plot twists are brought simply by the characters explaining them to each other standing in circles.
Cycle
Astronaut (?) wakes up in a place and needs to find a way out before a fog runs over it.
Wittenberg
21-05-2022

Fascinating AND yawn inducing
This could have been a bomb, with it's absolutely unconventional and puzzling story, trippy scenery and remarkable animation that I took for real footage. Unfortunately, many scenes and conversations are way too long, vague and boring, and without a clue on what's going I had to fight to stay awake.
Choose or Die
Girl gets caught up in a mysterious vintage game that makes people make horrible choices
Wittenberg
21-05-2022

Some entertainment, but not great
For a horror it doesn't really scare much, and overall execution is a little underwhelming. The way the game interacts with the real world seems inconsistent and not very well thought out. But well, there are some new ideas and it does provide some basic amusement value.
Battle Royal
A class of students are placed on an island, and the game is that only one survives
Wittenberg
12-05-2022

A bloodfest turned into snoozefest
I was curious because it was listed somewhere as a real shocker, but the gore is not that bad - less so than many splatter horrors around. Furthermore I don't think I will ever get used to Japanese overacting and drama. The scholars are boring, annoying and their contemplations uninteresting.
Kickboxer: retaliation
Once again an underdog partipates in a fighting match to take on the evil champion
Wittenberg
12-05-2022

You may skip this
I'll admit that I didn't see it in it's entirety, but I am pretty sure what this is: A dorky cardboard white hero doing bizarre over the top fighting, his pretty girlfriend looking worried in the sidelines, and some painfully awkward appearances of Van Damme and Lambert.
Windtalkers
Marines are reluctantly tasked with protecting native american soldiers and their ability to transfer indecipherable messages
Wittenberg
10-05-2022

Did not age well
I think it made an impression as a war movie in the day, but I fear it has aged poorly. The acting and dialogues can be quite corny, the emotional scenes induce cringe, and the action is almost laugable with the hero shooting from the hip and all bad guys instantly drop dead.
High Life
Survivor on a spaceship tries to take care of a babygirl. Slowly we learn what preceded this situation, and what comes after.
Wittenberg
19-04-2022

ok as a slowburning, artistic scifi, but hardy delivers a payoff
The decor hardly reminded me of a spaceship, but I presume the creators thought this was irrelevant to the sophisticated story they wanted to tell. And while I was interested and enjoyed this 'alternative' scifi, it was also arrogantly slow and even the word pretentious came to mind.
X
Group rents an old barn to shoot an adult movie, but the old landlords hold sinister secrets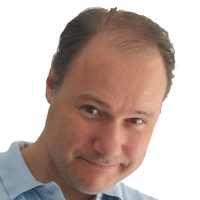 Wittenberg
17-04-2022

"fucked up horror" seems like a good way to describe it yes
The 70s vibe is spot-on, the interaction between sexy and horrific scenes works surprisingly well and there are some intense moments. It is especially adept in making the elderly terrifying. So overall this is quite good - an interesting result of skilled filmmakers creating a slasher.
The Northman
When his father is killed, a young viking grows up with nothing but revenge on his mind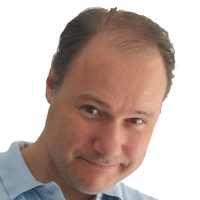 Wittenberg
17-04-2022

Great as a spectacle, but average in involvement
A big, brutal, sweaty and intense historic epic, that I was spectating and enjoying rather than feeling. Perhaps because all characters continuously speak in this these articulated, poetic, over-dramatic phrases, which kind of dehumanizes them. It worked in Lighthouse, here it alienates.
Ultrasound
Due to a flat tire man is forced to spend the night at strangers, but it marks the beginning of his entire reality falling apart
Wittenberg
14-04-2022

Intriguing but executed a bit dull
It is hard to follow, but in a nice, mindfuck twisted way, and it is carried on a diligent synth ambient track as well. But something about it is a bit simplistic and uninspired, like the creators were more interested in the idea itself that the presentation of it.
Don't Look Up
Scientists discover a planet-killer meteorite heading for earth, but the real shocker is the difficulty of finding anyone interested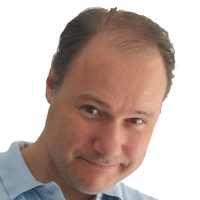 Wittenberg
07-04-2022

Good satire with an undertone
It's basically an amusing political commentary that is is exaggerated and sensational on the one hand, but uncomfortably recognizable and realistic on the other.
Movies found: 915 | max movies per page: 50 | Showing: 101 - 150
Previous
Next