BoiledDown

.net




If everyone's a critic, then so are we!
Ju-on: White Ghost
When a family moves into a haunted house, the man is cursed to do the unthinkable onto his family and then himself
Wittenberg
19-06-2022

Simple but effective
It is told in a somewhat plain and unimaginative way, and for the most part feels like a collage of mini story's leading to a jump-scare. But the pieces do come together, and the movie did work. It has a uncanny atmosphere without being hysteric about it, and the scares came through alright.
Crimes of the Future
In a painless future, a couple performs live operations as an artform and are asked to operate a very special case. He also has strange new organs growing inside of him, by the way.
Wittenberg
15-06-2022

Appealing forbidden fruit, but did not fill me up
I dig this strange word, including the body horror and filth, simply as break from the mainstream. But I did not find it really engaging. Perhaps because we are simply thrown into the weirdness without a narrative, but more importantly the characters themselves seemed apathetic about it too.
The Hallow
A couple movies to a secluded house in Ireland for forest research, but awaken the stuff from local folklore lurking in the woods
Wittenberg
13-06-2022

A fine horror that manages to set itself apart
Although it does not offer anything radically new - but which horror does - the intimate atmosphere, the genuine characters and a tendency towards true tension over cheap jump scares (of which there are some), make it a worthwhile little horror. But geez, go easy on the cute baby sounds.
Deathgasm
Outcasted and bored metalheads play a song that summons evil
Wittenberg
12-06-2022

Go harder
I liked the idea of making the foul subjects of metal come alive, but unfortunately this movie offers only some lukewarm gags and horrors. And despite all the effort, there still is something unmetal about it - like they didn't dare to venture into the actual macabre subjects of some of these bands.
Top Gun: Maverick
Maverick is called back to train a team destined to do the most dangerous mission ever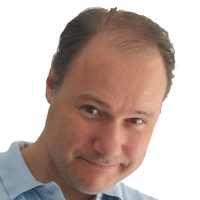 Wittenberg
06-06-2022

The people don't work for me anymore, but the flying does
I had some trouble buying into the somewhat desperate portrayal of these pilots as beautiful, perfect, witty, slick, hip beings and the insubordinate way they go about their briefings and missions - even if this is Top Gun. But hell yes, the air footage and final combat makes up for it.
Movies found: 862 | max movies per page: 5 | Showing: 76 - 80
Previous
Next