BoiledDown

.net




If everyone's a critic, then so are we!
Deathgasm
Outcasted and bored metalheads play a song that summons evil
Wittenberg
12-06-2022

Go harder
I liked the idea of making the foul subjects of metal come alive, but unfortunately this movie offers only some lukewarm gags and horrors. And despite all the effort, there still is something unmetal about it - like they didn't dare to venture into the actual macabre subjects of some of these bands.
Top Gun: Maverick
Maverick is called back to train a team destined to do the most dangerous mission ever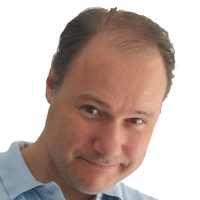 Wittenberg
06-06-2022

The people don't work for me anymore, but the flying does
I had some trouble buying into the somewhat desperate portrayal of these pilots as beautiful, perfect, witty, slick, hip beings and the insubordinate way they go about their briefings and missions - even if this is Top Gun. But hell yes, the air footage and final combat makes up for it.
From Beyond
Men built a device that allows dangerous beings from other dimensions to come to ours. A sexy psychiarist becomes interested.
Wittenberg
05-06-2022

A fun horror oldie
It's easy to smirk at this somewhat clumsy and overacted movie with a simplistic and sometimes odd story line. But I kind of enjoyed this quirky horror fantasy, with some practical effects that still pack a punch. Not all; some.
Firestarter (2022)
Girl tries to control and live with her ability to set things on fire, but evil people make her loose her cool
Wittenberg
05-06-2022

Left me cold (that punchline is probably taken)
One of those movies that, on the face of it, looks quite solid and adept, and makes you wonder why you're not enjoying it more. I think her parent's additional paranormal abilities get in the way of an already uninspired and even boring story that fails to ignite. (That's probably also taken.)
The Soul (2022)
Prosecutor dying of cancer takes on a murder case that reveals dark secrets and transplants of more than just cells
Wittenberg
29-05-2022

Probably a brillant story but failed in presentation
I can appreciate the deep, well thought out story that stacks several layers of twists on each other, providing a real thinker of a crime story with perhaps a dash of horror. But it is presented so slowly en depressingly that I struggled to notice or care - and to stay awake too.
Movies found: 834 | max movies per page: 5 | Showing: 51 - 55
Previous
Next