BoiledDown

.net




If everyone's a critic, then so are we!
Mobile Suit Gundam: Hathaway
Didn't really understand it. After a heroic rescue from terrorists, a guy is stuck with a myserious woman. Also, robots.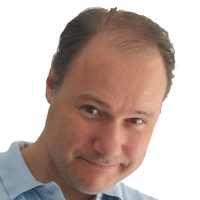 Wittenberg
26-07-2021

A mature and pretty Anime, with some problems
While there are some anime annoyances, like bizarre behavior of all females, this had quite a mature, restrained atmosphere in which the Gundam action was secondary. I couldn't quite follow it, but was impressed by some gorgeous visuals (like nature and downtown cities) as well as the music.
Fear Street part one: 1994
Mysterious killer kills youth
Wittenberg
17-07-2021

A hot mess
Sometimes you don't like a movie and move on, and sometimes and it really bugs you - like this one. A disjointed, messy movie that has some uninteresting teenagers making their way through tedious cliche horror events. Vague, boring and uninspired. No, I am not watching the other 'parts'.
Doors
Four individual stories that take place on earth where mysterious a substance known as doors make people dissappear
Wittenberg
17-07-2021

Pleasantly weird (but not great)
The overall experience isn't great. It lacks emotional involvement or a clear story a character to hang on to. Like the makers didn't quite understand it either. But there's something sympathetic about it. I like the effects, and it is kind of pleasantly weird, doing it's own thing in a ballsy way.
Sense8
Group of people who can sense each others senses across the world, work together to fight those that oppose them
Wittenberg
17-07-2021

Too long for it's own good
After some getting into, the concept becomes quite amusing, even with the odd mixture of campy humor, LHTBQ erotica and bloody violence. But halfway season two it gets tiresome and drags on, and the way their combined skills get them out of heated situations becomes gimmicky. Did not finish.
The Superdeep
Russian horror about a rescue team entering the deepest researchfacility on earth where strange things have been occuring
Wittenberg
10-07-2021

Plenty to complain about, but enough going for it
Maybe it didn't quite nail the claustrophobic atmosphere the way it could have, it aches towards a B-movie and most characters are unlikable and simplistic. But I gotta say: the overall concept is creepy and done nicely, and the mold/spore enemy original and impressive. Nice music, too
Movies found: 804 | max movies per page: 5 | Showing: 131 - 135
Previous
Next