BoiledDown

.net




If everyone's a critic, then so are we!
Pearl
A farm girl wants to make it big in dancing. By any means necessary.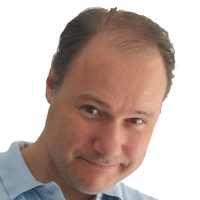 Wittenberg
29-01-2023

Good combi of drama and horror
An atmospheric flick that is in no rush to reach the horror, but instead gives ample space to lead actress Mia, who caries this movie wonderfully from the beginning until the end.
Guillermo del Toro's Cabinet of Curiosities
A bunch of horror stories
Wittenberg
29-01-2023

Fun, not terrifying, dark tales for adults
While some of these stories can get quite gruesome - there's a lot of full frontal decaying corpses - the overall atmosphere is more akin towards mystery and dark fairy tales for adults, in terms of style and music. Two I found rather weak, but rest of them quite enjoyable.
Nova
On a spaceship to mars, an android is struggling with acceptance by the human captain, other androids and her own developing emotions
Wittenberg
29-01-2023

Looks and feels like a school project
Rather than pointing out the numerous problems in this (homemade?) movie, a more important question would be if the fundamental philosophical issues raised somehow make the them irrelevant, merely an accessory tool for conveying a thought provoking message? No.
Possum
A man tries to get rid of a horrendous puppet
Wittenberg
28-01-2023

A respectable but not entirely succesful oddity
An oddball, slightly experimental film that is pretty close to being fascinatingly disturbing. However, for that it needed more truly intense moments, perhaps some more depth in the story, and perhaps most importantly: a bit more speed, as it sometimes almost comes to a standstill.
jung_e
A team tries to create the ultimate warrior by recycling a brain into new cyborg bodies, but can't figure out why she keeps underperforming
Wittenberg
27-01-2023

Nothing much to make it work
A bit of a Korean take on Ghost in the Shell, this should interesting. But is is not. The action is utterly unconvincing, and I hated some of the characters who either over-acted or were just cringey and one-dimensional. The story attempts some quasi deep theme's but it all falls flat immediately.
Movies found: 959 | max movies per page: 5 | Showing: 101 - 105
Previous
Next