BoiledDown

.net




If everyone's a critic, then so are we!
Padington 2
The bear is saving for a perfect gift for his aunt, but he is not the only interested in it
Wittenberg
30-08-2020

Warm and cozy
It's hard to fault this family-friendly, cozy, good looking and amusing comedy, as they balanced of of these things just about right for the target audience. Personally, I'd like some more edge, but this is probably the wrong movie to ask.
Sputnik
Sputnik cosmonauts crash on earth, one of them is carying something unearthly with him. A doctor is asked to investigate.
Wittenberg
26-08-2020

A bit slow
While subjects like this are always a killer, and I liked the Russian take and atmosphere for a change, I found the movie to be rather sluggish. There's a lot of talking and walking through the hallways with too little excitement or tension, nor did I find everything very credible.
Cashback
Chronically unable to sleep after a breakup, a guy decides to use this new time to work in a supermarket, where he discovers he posesses time alteration abilities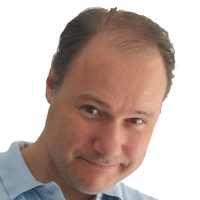 Wittenberg
26-08-2020

Nice, but not all the way
A very charming, sympathetic and occasionally very sexy movie. The atmosphere of these teenagers plowing through the night is neat. Unfortunately, it can't maintain the magic all the way through, and even deteriorates some of it with dissonant elements like the soccermatch and kung-fu kid.
John Wick: Chapter 3 – Parabellum
Because he broke some rules, John is now declared outlaw and the entire underworld seems to be after him.
Wittenberg
16-08-2020

The core of the franchise
The story serves as a carrier to deliver oodles of John Wick-style fights and not much else. It can be a bit too much and absurd at times, but I must say there is also something mesmerizing and satisfying about these endless, beautifully choreographed, flowing violent dances of death.
Gerald's Game
In an isolated vacation home, a man ties his wife to the bed for sexy times, then dies of a heartattack
Wittenberg
15-08-2020

Not as unbearable as I hoped for
A bold idea, but the lead actress was unable to convey her dread and dismay to the screen, the dialogue with her 'ghosts' seemed a bit childish and like a play, and the twist at the very end seemed unnecessary and farfetched.
Movies found: 706 | max movies per page: 5 | Showing: 101 - 105
Previous
Next