BoiledDown

.net




If everyone's a critic, then so are we!
Killers of the Flower Moon
A tribe of Indians, wealthy because of the oil on their land, is overcome by of a plague of murders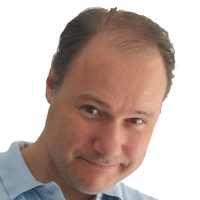 Wittenberg
29-11-2023

Oscar material and it knows it
My my. A slew of triple A actors are seemingly competing for who has the most acting prowess, almost up to the point of overacting. This, together with the somewhat whiny story, makes it an very good movie indeed, but I couldn't shake the feeling of it being a self aware Oscar beggar.
The Taking of Deborah Logan
Students want to film a patient with Alzheimers, but end up documenting something much more sinister
Wittenberg
29-11-2023

Some good scares and ideas in a mediocre mockumentary
This movie captures the potential creepiness of elderly people doing strange things in the dark quite well, and certainly has some striking scenes to offer. But some of the other characters, and most of the unconvincing in-between found footage stuff, bored me.
The Mist
A mist containing monstrous creatures traps a group of people inside a supermarket
Wittenberg
28-11-2023

Too much cartoon people to be scary
I think it has that distinctive style of Stephen King, featuring a group of various very talkative and exaggerated characters arguing and contemplating as they face this ordeal. Almost like watching a play. Somehow it drains most of the tension, and left me slightly amused rather than scared.
The Farm
Couple on a roadtrip ends up at a farm where they are treated like animals
Wittenberg
27-11-2023

Unpleasantly piercing you conscience, but as a horroflick a bit thin
Seeing humans being treated like animals is quite a clever move, because it is shocking and vile, yet you can't fully condemn it because we treat animals this way too. It gives an unpleasant feeling. Too bad the move has little more to offer. Still, I suggest part II - the abattoir could be huge.
Delete
A woman and her secret lover get hold of a device that makes people disappear
Wittenberg
27-11-2023

ok mystery, but sluggish and slightly dull
Mostly a fine mystery and crime story, that adds some layers as we learn more about how the device works. But like many series, it can be very sluggish, almost as if it is struggling to fill up 8 episodes. Most actors are kind of flat, too.
Movies found: 980 | max movies per page: 5 | Showing: 1 - 5
Next