BoiledDown

.net




If everyone's a critic, then so are we!
Texas Chainsaw Massacre (2022)
Folks buy an old town to turn it into something hip, but one house still contains the freaky villain from the seventies
Wittenberg
27-05-2023

Succesful slasher
While I suspect fans of the original have plenty to complain about, in itself I found this to be a fairly solid slasher movie. It has some good gore, and the tension in some scenes is well done and certainly above average.
Yogen (aka Premonition)
Man receives pieces of newspaper accurately predicting doom, beginning with the death of his daughter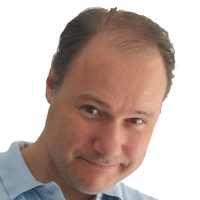 Wittenberg
24-05-2023

Adept mystery/horror
The movie has an interesting story to tell, tells it well and has quite a spooky atmosphere that calmly but inescapably is woven through it. Perhaps the man's constant frustrated expression were a bit monotonous, but that is just nitpicking.
Chosen
Girl in a sleepy Danish town meets people who investigate the truth behind a comet that landed ther a long time ago
Wittenberg
24-05-2023

A sweet mystery
You ten to get this Goonie's adventure vibe when youngsters go on a secret mission, and here we get Danish serenity on top of it. It's a sweet mystery, even if things can get quite unlikely at times, and the main character is not very likable. That space costume looked 70 years too late.
Control
Woman repeatedly wakes up in a closed room, where a voice gives her assignments to test her telekinetic abilities
Wittenberg
22-05-2023

Lacks excitement or ideas
While single-location movies may same ideal for low budget, it must be compensated for by the story and acting for it to work. This movie doesn't really do that. It kind of meanders with the concept, runs out of juice and then has a somewhat dissonant finale. Hmmm.
Fortress (2012)
Replacement co-pilot of a B-17 struggles not only with the war, but also with winning the trust and respect of the crew
Wittenberg
19-05-2023

Perhaps with a better story
Not soon after enjoying the initial CGI planes passing by, I noticed the upcoming gloom of this movie: wooden and stiff dialogue and very poor storytelling and direction. It also has that B-movie smallness to it, with no wide angle shots on the ground to disguise the absence of sets.
Movies found: 915 | max movies per page: 5 | Showing: 1 - 5
Next