BoiledDown

.net




If everyone's a critic, then so are we!
Voyagers
Another shipment of space colonist, this time with childred bred specifically for this long journey. Will they keep it cool?
Wittenberg
21-05-2021

Perfectly fine but not so subtle group dynamics in space
It seems reasonable to deem it "Lord of the flies" in space, and I see no shame in it. I liked it. It's just that the emergence of the 'bad group' seemed forced and rushed. It would have been more interesting if they had genuine and reasonable different views instead of just being jerks.
Love and Monsters
A monster apocalypse forces people to live underground. One not so brave dude decides to travel over te surface to reunite with the love
Wittenberg
21-05-2021

Layed-back but amusing monster film
I found it to be a bit slow-ish and perhaps lacking some real suspense, but overall there is a nice, friendly atmosphere, a good sense of adventure and some well done monster brawls. Suitable for a younger audience without being childish.
The Mitchells vs. the Machines
Chaotic family faces a robot invasion as well as the struggles with each other
Wittenberg
13-05-2021

Frantic fun
A bubbly and perky move that is good for a few laughs. It is really up to date with internet fun, memes and mobile phone lifestyle (So it will be obsolete a few years from now). Like other Sony movies, such as Hotel Transylvania, it is very fast and hysteric, sometimes tiring me down.
Resident Evil: damnation
A seperate side story of the franchice? I don't know what it is. Hero vs monster things
Wittenberg
08-05-2021

Somewhat cool, mostly hollow and pointless
It probably looked awesome when it was released. Today it looks okay, and has some reasonably intense Resident Evil abominations running around. But I couldn't care less about the lifeless hero dork, or the vague story that came from nowhere and went nowhere. Not even sure what this is?
Stowaway
When a mars mission equiped for a crew of three has a crew of four
Wittenberg
05-05-2021

Interesting and focussed, but a bit mellow
It brings down the story to the essence, features fine design and actors, and certainly had us entertained. But the big finale seems a bit cumbersome and unlikely, and part of me thought the impossible ethical decisions could have been more heart wrenching, and tension more nail-biting.
Danger Close
Australian soliders fight for their lives in Vietman during the battle for Long Tan
Wittenberg
27-04-2021

A good war movie that's missing out on some areas
I am always reluctant to complain when a movie sets out to depict and respect true war events, but while it certainly is and engrossing and genuine movie, some part of it felt of. Unlikely dialogue, oddly undisciplined soldiers and a major who's personality is allover the place.
Expiry
A couple fails to have children before the expiry date of their relationship, then a bracelet makes physical contact impossible
Wittenberg
25-04-2021

Too thin
This almost sort of worked, as a minimalistic, futuristic story of a forbidden relationship. But after a while it starts to loose momentum, the therapy sessions (?) with some sort of HAL computer seem endless and pointless and the final escape scene brings it to amateuristic levels.
Wittenberg
18-04-2021

Lacking that extra something
This may appeal to a younger audience, but overall I felt it wasn't quite there. Actors are a bit lifeless, jokes fall flat, scenes drag on for too long. It's fine, but missing the spark, magic, wit or funfactor to make it appeal to a broader audience.
Space Sweepers
Space scavengers find a girl that is also bomb, which marks the beginning of a wild ride
Wittenberg
18-04-2021

Could have been fresh, but gave a headache instead
While I like the designs, FX and fresh vibe, I found it hard to get into the restless and erratic style of the movie, and didn't attach to any of the cartoonish, one-dimensional characters.
Kung Fu Panda 2
The furious five must stop an evil peacock with weapons that could destroy China and Kung Fu, and Po goes searching for his roots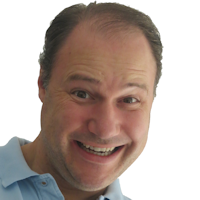 Wittenberg
09-04-2021

Still goosebumps
It is literally and figuratively a bit dark at times, but it still reaches the very high standards of it's predecessor. Funny and exciting on the one hand, but very touching and heartfelt when need be. It has not one but several scenes that give a grown man like me goosebumps - every single time.
Movies found: 748 | max movies per page: 10 | Showing: 91 - 100
Previous
Next