BoiledDown

.net




If everyone's a critic, then so are we!
Archive 18
Video repairman gets a myserious gig to restore some tapes, and the footage drags him into the supernatural and occult
Wittenberg
12-02-2022

Not quite
It started of well, with a nice blend of horror and mystery, and I liked how the 'found' footage was alternated with 'real' footage. Unfortunately, it was let down by really unrealistic, strangely behaving and talking characters, a onedimensional lead actress and well, it's failure to become scary.
The Unholy
Fallen journalist accidently stumbles across a woman performing holy miracles in a small town, but how benevolent is she?
Wittenberg
06-02-2022

Fair story just not exectuted well
The story used as a framework is decent enough, but unfortunately didn't quite take off. Everything is a bit uninspired and doesn't seem to connect well (man dies under a burning cross, everyone just goes to the next scene). So we're left with some lackluster scare jumps and unscary horror.
A Dark Song
Grieving woman isolates hersef with an expert to perform a dark ritual so she may see her diseased son one more time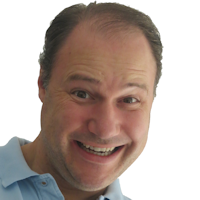 Wittenberg
05-02-2022

Elevated and unique horror
I love the concept of how they are real, fallible human beings meticulously trying to get this ritual to work over the course of weeks, getting more frustrated, breakable and delusional in the process. The supernatural elements are subtle and open to interpretation. Fantastic.
Dark City
Man wakes up in a city where the sun never seems to shine, is suspect of murder and he is hunted down by mysterious men
Wittenberg
05-02-2022

A decent sci-fi-noire puzzler, but without real impact
The blend of film noir, sci-fi and mystery is my cup of tea, and I did enjoy it. But it also felt dated, it never was really scary or intense, and there was something almost childish and artificial about it. It somehow struck me as a clip they play to set the mood for a roller-coaster ride.
The Room
Lisa is about to marry Johnny, but loves his friend Mark instead.
Wittenberg
30-01-2022

If you can reach the right state of mind, it could be mind blowing
I knew what I was getting into, and was ready for the abysmal to turn into laughter, fascination and/or admiration. But I started to realize you probably need some friends and beers to reach that state, but on my own I wondered why the hell I was doing this to myself.
Lake Mungo
Mockumentary about a a family grieving for their diseased daughter, and the strange occurences in their house afterwards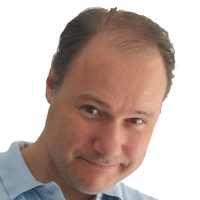 Wittenberg
30-01-2022

Well rounded and chilling
It really knows how to play the 'something unexpected appeared on the footage' effect, resulting in plenty of chill inducing moments. It ties it together with a convincing and well acted documentary and even has a few plot-twist to keep it interesting.
The Silent Sea
In a water-deprived future, a team flies to the moon to retrieve a mysterious sample from an abondened base that may hold the key to a sollution
Wittenberg
24-01-2022

Some baseline enterntainment but full of problems
As a scifi fan I could get some enjoyment out of this, but it wasn't easy. We have another unlikely crew handling everything rather unprofessionally, the dialogue has oodles of 'naaaah' moments, the story felt broken and actress Doona sucks the life out of it with her apathetic and depressing style.
The Night House
After her husband commits suicide, the widow starts to experience strange things in the secluded house he built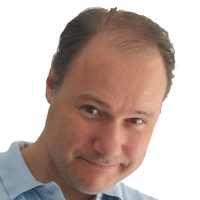 Wittenberg
24-01-2022

A subtle but very satisfying horror
Wow, this really worked for me. The horror elements are subtle and tasteful, the evolving mystery is enticing and the element of grief is mixed in well. But mostly, I was quite stunned with the lead actress, who totally nails it and makes everything work beautifully.
El páramo
Fleeing war, a small family lives in a desolated farm. But there, a myserious entity lurks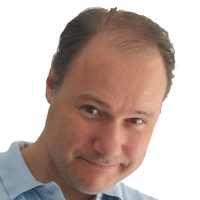 Wittenberg
16-01-2022

Moody and dark
This horror is carried almost exclusively on atmosphere, darkness, a deep sense of desolation and fear within. It is done wonderfully, it looks very moody and is acted well. At around 3 quarters through I felt a slight yearning for some twist or acceleration, but perhaps it is best without it.
Mother / Android
When all butler androids turn roque against mankind, a pregnant woman and friend embark on a journey to a safe place
Wittenberg
14-01-2022

Good, misses some opportunities
A more than decent survival and motherhood story, but it could have been denser and nerve-wrecking in places. Also, there's a twist near the end that could have been huge, but it's almost like they didn't really follow up on it, and went with a rather swampy emotional ending instead.
Movies found: 834 | max movies per page: 10 | Showing: 81 - 90
Previous
Next