BoiledDown

.net




If everyone's a critic, then so are we!
Make My Day
A space soldier and his friends try to escape from planet when it is overrun with monsters coming out of it's mine
Wittenberg
19-03-2023

Poor characters and story
While there some stuff to like - like the general looks of it, the music, the creatures, and some cool scifi action - I could not get over the awful main character, who is constantly sobbing and making those awful Manga gasps. Many other characters, as well as the story, can be quite painful too.
Pleasure
A young woman in pursuit of a career in the adult movie industry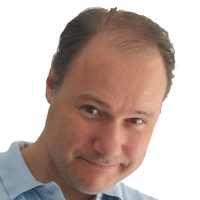 Wittenberg
19-03-2023

An intense and probably revealing inside look full of contrasts
I found it especially good at creating contrasts: how the atmosphere changes before, during and after a shoot, and how she continues to pursue her ambitions despite the demeaning and sometimes brutal treatment. The clean, observant, non-dramatic style makes it feel like a documentary.
Oldboy
A man is held captive for 15 years for unknown reasons, and is out for revenge when he finally gets out.
Wittenberg
12-03-2023

curious revenge tale
A curious revenge tale that benefits from some surrealistic and disorienting elements. Highly original and quite brutal at times. But I must admit that none of it really stuck - i am having a hard time remembering it.
Thanatomorphose
A woman's body starts rotting while she is still alive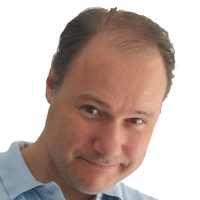 Wittenberg
12-03-2023

Unpleasant but relevant curiosity
It's a glooming, filthy and let's not forget very slow film that's not for everyone. But I have to say it worked too. The way she endures it, all alone in her windowless apartment, without seeking help, adds to an deep sense of isolation and depression, and a deeper meaning to it.
She Will
Older moviestar and her nurse go to a secluded place to recover, but the spirit of witchcraft still lingers there
Wittenberg
12-03-2023

Great atmosphere, lacking story
It laid down a promising groundwork for a modern witchcraft tale, but I felt it ran out of ideas and became a somewhat uneventful movie not really going anywhere, and without a satisfying ending.
Triada
Woman finds she's part of a triplet seperated at birth, and some dark secrets surrounding this situation
Wittenberg
12-03-2023

A couple of problems, but still enjoyable
We enjoyed this little crime puzzler, but I thought is was a little overacted and implausible, and the ending - where the evil nemesis elaborately tells about the masterplan - seemed like an out of fashion James Bond maneuver. The final showdown was disappointing, too.
The Strays
A woman's high life is disturbed when two children show up
Wittenberg
08-03-2023

A decent horror drama
More drama than horror, but a feeling of increasing discomfort and dread is unmistakable. Everything is done pretty well, and I liked how the timelines of two perspectives come together. But part of me felt it remained a little lightweight, could have hit harder.
Die Brucke - Bernhard Wicki (1959)
There can't be enough anti-war movies
Wittenberg
06-03-2023

a sad warstory, told well
After all these years, this is still a worthwhile movie, effectively painting contrast between the boys in their daily life and the pointless and violent war they end up in. Some remarkable cinematography for it's age, too.
hente
10-10-2013

Armed conflict can infect us all
I saw this movie half a century ago and it is still impressive even without the usual mass scenes and shoot-outs. Make sure you watch the original version by director Wicki and not the later re-make with the same title.
Osmosis
Futuristic clinic develops an implant that will help people find their soulmate. But there are plenty of problems as the grand opening comes closer.
Wittenberg
05-03-2023

An original but sterile scifi drama
These series score with originality, a gloomy atmosphere and a couple of interesting storylines. However, the scenery, characters and atmosphere are so ice-cold and sterile that it is hard to empathize any with it - nor did I find everything very logical.
Mountain
A documentary that explores our relationship with mountains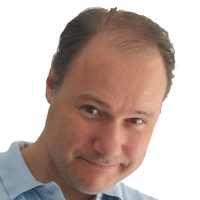 Wittenberg
04-03-2023

A poetic analysis
Instead of a dry analytic approach, it chooses a more poetic blend of music, philosophic narration and plenty of spectacular images. Very beautiful, but I remained on my couch nonetheless. And while the sport scenes are probably rightfully part of the story, they felt a bit dissonant to me.
Movies found: 959 | max movies per page: 10 | Showing: 81 - 90
Previous
Next