BoiledDown

.net




If everyone's a critic, then so are we!
The Matrix 4: Resurrections
Neo, living in the matrix again as a guy who made a matrix game, goes back into the matrix to save Trinity, who is in the matrix.
Wittenberg
28-02-2022

This time, the mindbender is the movie itself
I am not sure how a 4th sequel could have worked or what I wanted from it, but surely it wasn't this. I hate the lazy self aware 'meta' approach and the revisiting of classic moments. Nothing really works anymore, I cringed multiple times. An odd misfire, which makes you wonder how this came to be.
Arctic Void
Televisioncrew on a boat in the Arctic tries to keep their sanity (and stay alive) after all passengers dissappear in an instant
Wittenberg
27-02-2022

Sweet little mystery
It could be said that the content is fairly minimal, but this didn't bother me at all. It is wonderfully mysterious, the slowness just adds to atmosphere and feeling of desolation, and they were really able to get the most out of the awe inspiring scenery and mystical abandoned town.
Orphan
After a miscarriage a family takes in an orphan, but they take in a lot more than they bargained for
Wittenberg
20-02-2022

Adult enough to avoid horror pitfalls, but doesn't add much either
For the most part it stays away from cheap scares, and has enough confidence to slowly but surely built up the tension and story, and reach a fairly creative reveal. But it fails to get under your skin as it remains slightly tame and suffers from some implausibility.
The Deep House
Couple tries to score youtube visitors with a movie about a submerged house. But when they dive into it, stuff happens.
Wittenberg
13-02-2022

Unable to cash in on the fantastic concept and visuals
This is an awesome idea and the underwater footage looks fantastic and bone chilling, and must have been tricky to film. It is almost incomprehensible that they still managed to make this NOT scary - but the banal horror story and robotic underwater conversations did the trick. A rewrite, please.
We Are the Flesh
In an apocalyptic ruin, siblings mingle with a man offering them perks, but also descending them into nightmarish sexual depravity
Wittenberg
13-02-2022

A trip for some of us
Perhaps it is not fair to rate this without having had subtitles, but I doubt it would have made more sense with them. Being uncomfortable, strange and vile, it's hard to rate movies like this. But in the end,I think I appreciate the vision, the boldness and the tripyness about it.
Archive 18
Video repairman gets a myserious gig to restore some tapes, and the footage drags him into the supernatural and occult
Wittenberg
12-02-2022

Not quite
It started of well, with a nice blend of horror and mystery, and I liked how the 'found' footage was alternated with 'real' footage. Unfortunately, it was let down by really unrealistic, strangely behaving and talking characters, a onedimensional lead actress and well, it's failure to become scary.
The Unholy
Fallen journalist accidently stumbles across a woman performing holy miracles in a small town, but how benevolent is she?
Wittenberg
06-02-2022

Fair story just not exectuted well
The story used as a framework is decent enough, but unfortunately didn't quite take off. Everything is a bit uninspired and doesn't seem to connect well (man dies under a burning cross, everyone just goes to the next scene). So we're left with some lackluster scare jumps and unscary horror.
A Dark Song
Grieving woman isolates hersef with an expert to perform a dark ritual so she may see her diseased son one more time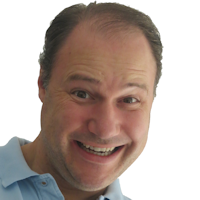 Wittenberg
05-02-2022

Elevated and unique horror
I love the concept of how they are real, fallible human beings meticulously trying to get this ritual to work over the course of weeks, getting more frustrated, breakable and delusional in the process. The supernatural elements are subtle and open to interpretation. Fantastic.
Dark City
Man wakes up in a city where the sun never seems to shine, is suspect of murder and he is hunted down by mysterious men
Wittenberg
05-02-2022

A decent sci-fi-noire puzzler, but without real impact
The blend of film noir, sci-fi and mystery is my cup of tea, and I did enjoy it. But it also felt dated, it never was really scary or intense, and there was something almost childish and artificial about it. It somehow struck me as a clip they play to set the mood for a roller-coaster ride.
The Room
Lisa is about to marry Johnny, but loves his friend Mark instead.
Wittenberg
30-01-2022

If you can reach the right state of mind, it could be mind blowing
I knew what I was getting into, and was ready for the abysmal to turn into laughter, fascination and/or admiration. But I started to realize you probably need some friends and beers to reach that state, but on my own I wondered why the hell I was doing this to myself.
Movies found: 834 | max movies per page: 10 | Showing: 76 - 85
Previous
Next