BoiledDown

.net




If everyone's a critic, then so are we!
The Last Duel
Story behind the last official duel of the middle ages, when there were almost no colors
Wittenberg
11-12-2021

Well made and interesting, but know it's basically lengthy love drama
What a great idea to explore what was behind these duels: Who were these people? What were they fighting for? And while the movie is made with much class and great acting, it still felt like a love-triangle-jealousy kind of thing which almost is a bit soapy at times.
Reminiscence
When the future is bleak, people instead relive past memories with a machine. The operator running that facility gets involved when a femme fatale shows up
Wittenberg
06-12-2021

half decent idea failed
The opportunity to do something cunning with the central idea gets lost in dull, pseudo film-noir kitsch, and the plot twist comes way too late to redeem it. But the real problems are inexcusably crincy Hollywood dialogue, audience pampering, poorly choreographed fights, among others.
The Head Hunter
Medieval solitary warrior is combating demons and collecting their heads
Wittenberg
29-11-2021

Nice surprise that dares to do things differently
I quite liked this little nugget. The way we see him going about his work without even seeing the demons, and without any pampering explanation, is pleasantly mysterious and makes us observers peeking into his life. It keeps it intimate and compact, and the visuals are nice.
The Other Lamb
A small cult with a single male leader herding only females lives in seclusion in the woods. Revolt looms.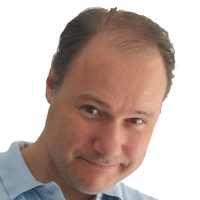 Wittenberg
28-11-2021

Minimalistic but not
The cinematography is as sober and plain as the cult members live their lives. It's almost a collage of images and unspoken emotions instead of a traditional story, but you still can feel the revolution building up beneath the skin. Good.
Warning
A bunch of (related?) stories, with perhaps future technology and mankind as a central theme
Wittenberg
28-11-2021

Vague unrewarding stories
Incomprehensible at first, I got some ease of mind when I realized it's just some vague ideas and separate stories glued together in a movie. In itself still a feasible concept, but in here it was just a bit pointless and directionless, without any payoff.
Mulholland Drive
Woman on her way to make it in Hollywood, finds a mysterious woman in her bathroom (probably not the best summary).
Wittenberg
25-11-2021

Should have triggered me, but didn't
The Lynch-weirdness comes in late and it quite small doses, so mostly it actually felt like a movie of girlfriends going on an adventure. I love being puzzled by surrealism, but in here it didn't seem to trigger me, or the subjects and themes were just too plain.
Midnight Mass
A new priest comes to a small island with a deeply christian community. Alongside miracles, he brings something more sinister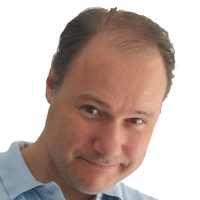 Wittenberg
25-11-2021

Reli horror story with pleny of class (and monologues)
Very atmospheric, with a calm but steady pace, a slow but addictive built-up of mystery and loads of interesting characters. Many tend to talk in long, long, monologues which impresses at first, then starts to feel unnatural, then slowly become too much and even get in the way of the finale.
Short Peace
4 short anime tales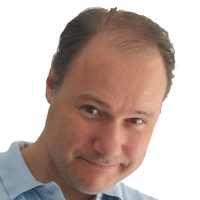 Wittenberg
22-11-2021

Puts some full-length anime's to shame
While they are too short to really have an impact, I quiet enjoyed these original and beautifully drawn anime's. They are a big step up from the usual, similar looking and sounding anime stuff and I am ready for more!
Brand New Cherry Flavor
Young movie director has her movie stolen in Hollywood, so she asks a witch to help her take revenge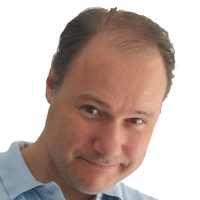 Wittenberg
22-11-2021

A remarkable and bold series that features quite a few novelties
A bit filthy and bizarre, somewhat reminiscent of Lynch/Cronenberg weirdness and I like it. It walks a remarkable line between strange humor (puking live kittens?) and gory violence. I also like the modern day approach to witches and witchcraft.
Kin Dread
Traumatized guy, confined to a room making soundseffectcs, discovers something strange in his apartment and about his past
Wittenberg
14-11-2021

Could't follow or care
There might be a clever and interesting idea in here, but I am afraid it didn't quite come out for me. It was just to hard to follow, too vague to make sense and often got stuck like a car in a the mud.
Movies found: 802 | max movies per page: 10 | Showing: 76 - 85
Previous
Next