BoiledDown

.net




If everyone's a critic, then so are we!
Deathgasm
Outcasted and bored metalheads play a song that summons evil
Wittenberg
12-06-2022

Go harder
I liked the idea of making the foul subjects of metal come alive, but unfortunately this movie offers only some lukewarm gags and horrors. And despite all the effort, there still is something unmetal about it - like they didn't dare to venture into the actual macabre subjects of some of these bands.
Top Gun: Maverick
Maverick is called back to train a team destined to do the most dangerous mission ever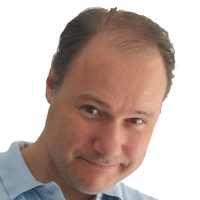 Wittenberg
06-06-2022

The people don't work for me anymore, but the flying does
I had some trouble buying into the somewhat desperate portrayal of these pilots as beautiful, perfect, witty, slick, hip beings and the insubordinate way they go about their briefings and missions - even if this is Top Gun. But hell yes, the air footage and final combat makes up for it.
From Beyond
Men built a device that allows dangerous beings from other dimensions to come to ours. A sexy psychiarist becomes interested.
Wittenberg
05-06-2022

A fun horror oldie
It's easy to smirk at this somewhat clumsy and overacted movie with a simplistic and sometimes odd story line. But I kind of enjoyed this quirky horror fantasy, with some practical effects that still pack a punch. Not all; some.
Firestarter (2022)
Girl tries to control and live with her ability to set things on fire, but evil people make her loose her cool
Wittenberg
05-06-2022

Left me cold (that punchline is probably taken)
One of those movies that, on the face of it, looks quite solid and adept, and makes you wonder why you're not enjoying it more. I think her parent's additional paranormal abilities get in the way of an already uninspired and even boring story that fails to ignite. (That's probably also taken.)
The Soul (2022)
Prosecutor dying of cancer takes on a murder case that reveals dark secrets and transplants of more than just cells
Wittenberg
29-05-2022

Probably a brillant story but failed in presentation
I can appreciate the deep, well thought out story that stacks several layers of twists on each other, providing a real thinker of a crime story with perhaps a dash of horror. But it is presented so slowly en depressingly that I struggled to notice or care - and to stay awake too.
Everything Everywhere All at Once
Woman struggling to manage her store, marriage, tax audit and daughter, suddenly gets access to skills of her self in other parallel dimensions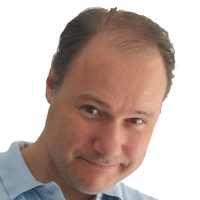 Wittenberg
26-05-2022

Completely bonkers yet keeping it real
Probably the craziest, most out-there, outrageous, over the top movie ever, that still - impressively - manages to keep it together, bring it with humor and have it resonate on an emotional level. It's too bizarre to really reach inside, but I am just so glad that stuff like this gets green-lighted.
Svart Krabba
In a fictive war, soldiers are send into the night on skates, to cross a lake for a world saving mission
Wittenberg
26-05-2022

Decent little war movie that does things differently.
Overall it doesn't feel very plausible, and some of the combat feels slightly tame and lacking suspense. But it's different, varied and builts up to a unexpectedly large finale and plot twist. An amusing watch for sure.
The wHole Truth
When their mother is hospitalized, a sister and brother stay with their grandparents, where a hole in the hole reveals an evil past
Wittenberg
25-05-2022

Original and clever, but drops some balls
Down to the very title, the story and is pretty clever and there's a nice vibe which sets it apart from the norm. The horror is a bit lightweight though, and some of plot twists are brought simply by the characters explaining them to each other standing in circles.
Cycle
Astronaut (?) wakes up in a place and needs to find a way out before a fog runs over it.
Wittenberg
21-05-2022

Fascinating AND yawn inducing
This could have been a bomb, with it's absolutely unconventional and puzzling story, trippy scenery and remarkable animation that I took for real footage. Unfortunately, many scenes and conversations are way too long, vague and boring, and without a clue on what's going I had to fight to stay awake.
Choose or Die
Girl gets caught up in a mysterious vintage game that makes people make horrible choices
Wittenberg
21-05-2022

Some entertainment, but not great
For a horror it doesn't really scare much, and overall execution is a little underwhelming. The way the game interacts with the real world seems inconsistent and not very well thought out. But well, there are some new ideas and it does provide some basic amusement value.
Movies found: 834 | max movies per page: 10 | Showing: 51 - 60
Previous
Next