BoiledDown

.net




If everyone's a critic, then so are we!
Martyrs
A girl finds out, in person, the unspeakable, unimaginable cause that traumatized her friend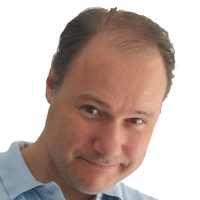 Wittenberg
15-07-2023

A tough but rewarding watch
A painful and depressing movie for sure, but I like how the way various layers of the story unveil. And just when I started wondering if there would be any redemption to all the suffering, comes a reveal that magically makes the whole thing become coherent, satisfying and even... beautiful?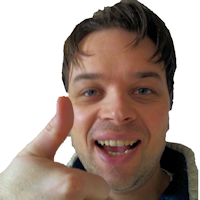 RockmeNow
17-09-2015

Blood, horror, and torture: at least I warned you
Lots of blood, torture and some horror elements in a movie that you will probably still remember years from now, but whish you wouldn't.
The Conjuring: The Devil Made Me Do It
The paranormal detectives try to trace the orgins of a boy's evil curse, apperantly to use as defense in a court case
Wittenberg
11-07-2023

A lacklustre horror/thriller/detective story
While it may be original, I did not find the detective/court story very appealing. A bigger problem is that it doesn't really get scary or under your skin. It's a bit nasty and loud, and left me way more indifferent than a horror movie ought to.
Tabernacle 101
Dude dies and revives to prove there is no afterlife. Dark consequences result.
Wittenberg
10-07-2023

Maximum amateurism
I don't mind the similar story to Flatliners; it's an exciting concept there deserves be explored further, and is something that could work fine for a movie with little resources. Unfortunately, this is amateuristic to the core.
SISU
War veteran living a secluded live as a golddigger, must get back into action when nazi's cross his path
Wittenberg
04-07-2023

Some conlicting styles perhaps, but good entertainment
The basic concept of this mysterious old man taking down despicable nazi's in cool ways works for me. But it was too unrealistic to be taken seriously, yet not campy enough for that to be irrelevant. Still, something different with it's own vibe.
You Won't be Alone
In the nineteeth century, a young girl is turning into a witch, inhabiting different bodies as she goes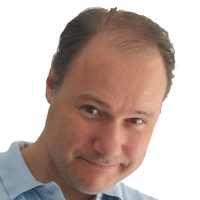 Wittenberg
02-07-2023

A poetic, beautiful and unique witch movie
With numerous voice-overs pondering her faith, the dreamy cinematography and absence of viewer pampering, this felt more than a poetic essay, depicting witches more as misunderstood outcasts than malicious beings. I found it beautiful and a highly refreshing.
The Offering (aka Abyzou)
Man secretely wanting to sell his fathers funeral home, has to deal with cleansing it from evil first
Wittenberg
01-07-2023

Waisted
Despite one of the scariest locations I know (morgues), tastefully lit scenery and a promise of creepy Orthodox Jewish reli-horror, this movie was unable to craft it into something scary or interesting. Instead, it has only really, really tiresome loud-noise jumpscares to offer.
My Heart Can't Beat Unless You Tell it to
Brother and sister need blood for their brother who has a very special condition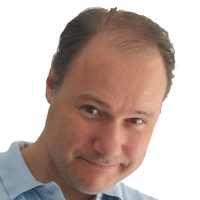 Wittenberg
29-06-2023

Different and unpleasant, and definitely worthwhile.
There's something quite unsettling about seeing normal people processing heavy dead bodies, especially when the atmosphere and acting is natural and plain. The special 'patient' even manages to evoke feelings of sympathy.
The Pope's Excorcist
... does an excorcism
Wittenberg
25-06-2023

By the book
It may try to add some extra's to the genre with the dungeon and what not, but mostly it feels like a textbook exorcism that is so by the book that you wonder why they bothered. Not scary, overacted, not interesting, I almost reached for my phone.
Pet Semetary (2019)
A family man discovers a semetary that brings back dead pets. What else could it work on?
Wittenberg
25-06-2023

not scary enough, too little to standout
While it has some good moments, like the backstory of his wife that is actually more scary than the main plot, overall I found it a bit plain and predictable. The scares don't go deep.
Vortex
Through a rift in time, a detective can meet his murdered wife in the past, and try to catch the killer before it's too late.
Wittenberg
25-06-2023

Simple but sweet time travel conundrums
It's perhaps a bit tame, and guilty of picking and choosing only the time travels paradoxes it wants, but all in all we enjoyed this puzzler that mixes crime, time travel and a love-story into a sympathetic series.
Movies found: 980 | max movies per page: 10 | Showing: 51 - 60
Previous
Next