BoiledDown

.net




If everyone's a critic, then so are we!
Hotel Transylvania 3: Summer Vacation
The Transylvanian monsters go on a cruise, but they are not free from danger
Wittenberg
10-08-2019

Hit and miss. Loads of them.
I am beginning to see that the manic rate of good and bad jokes per minute is a trademark of this franchise, rather than perhaps a way to camouflage the lack of really good ideas. So it's non-stop hit and miss, but ultimately quite forgettable. Except maybe the fish. And the puppy.
Captain Underpants
When the evil head of school wants to seperate two best friends, they hypnotise him so he becomes their comic fantasy Captain Underpants
Wittenberg
09-08-2019

Ok, but a bit timid
Funny and sympathetic, but with a title like that I expected a little more rebellion, wit and anarchy (even if the climax involves a giant toilet).
Kubo and the Two Strings
Stop motion animation about a young boy who enters a ghostly realm to flee from dark enemies and prepare for a confrontation with his grandpa, who is after the boys eye.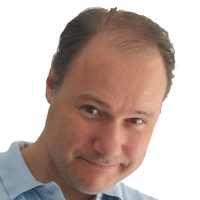 Wittenberg
07-08-2019

Wonderfully diverse, different and pleasant
The story may sound bizarre, but it is told in a very interesting, confident and pleasantly mysterious way. It is beautiful to look at, has some really exciting scenes and is a welcome change in style from the big-name animations coming from the big studios.
The Lego Movie 2: The Second Part
Our lego friends venture into strange new worlds so there can be peace between two lego realms
Wittenberg
07-08-2019

More of the same
I could see all the things I loved about the original, yet I felt a bit indifferent about it without knowing exactly why. I guess it really is more of the same, which - even if that means more of a good thing - means the initial excitement is not here. But hey: it's still a dazzling lego movie!
Aquaman
The story of sea-based superhero aquaman, and his quest to stop an all-out war with the dry people
Wittenberg
06-08-2019

Sympathetic, fun and over the top
Like many superhero movies, it gets a bit too much and over the top as it moves towards the end (drum playing octopus did it for me) But I must say this has a heart at the right place, Aquaman and others were very likable, and overall it's an unpretentious fun adventure I enjoyed.
Lifeforce
Space mission takes samples from inside a mysterious space derelict, but brings home terror doing so. Space vampires, no less!
Wittenberg
06-08-2019

Entertaining mix of nonsense
Back from when actors were ugly and sweaty, and people were interrogated by slapping them in the face, comes this remarkable mix of scifi, horror, zombie-outbreak and soft erotica. And it's remarkably entertaining at that.
Captive State
An underground network of rebels fight back against alien occupation
Wittenberg
01-08-2019

Average
Apart from a few tasty scenes, the scifi level is very low and they might as well have been fighting human oppressors. I found it hard to follow what everyone was doing and what the plan was, and the red dust from the poster is not in this movie AT ALL. Quite average.
Clara
Expelled from his teaching position, an obsessed professor carries on his search for exoplanets with help from a not so obvious assistant
Wittenberg
30-07-2019

An exciting scientific quest with a double agenda
The quasi-deep dialogue between the two felt forced and banal, and a stone-juggling hippie telling the atheist scientist (narrow-minded, grumpy and depressed of course!) how to find planets was quite preposterous. The science of it was nice though, and at the end it still was strangely rewarding.
The Golem
A woman tries to defend a secluded Jewish community by summoning a creature from the soil
Wittenberg
07-07-2019

Great setting, but second half is too directionless
It lays down a really good mood with the sober, deeply religious and ritualized community. But it feels like they forgot to think through what would happen once the Golem is there, so it starts to feel loose and deflates. The music, while good, was too eager and didn't really fit well.
The Favourite
Maid elbows her way into the personal circle of the queen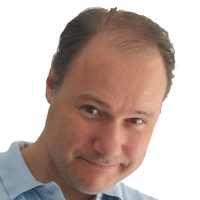 Wittenberg
06-07-2019

Quite unique
I tried this because it was hyped as the costume movie that, because of the vile play and firework between the female rivals, was also suitable for men. And indeed, I did enjoy the acting, the beautiful decors and camerawork people making their way through the castle. It has quite a unique vibe.
Movies found: 834 | max movies per page: 10 | Showing: 291 - 300
Previous
Next