BoiledDown

.net




If everyone's a critic, then so are we!
Mosul
Young police officer joins swat team fighting ISIS
Wittenberg
20-12-2020

A raw, unpolished war story
There is something very loose about the story and directing, giving it a docu like atmosphere as you observe these brave guys like a fly on the wall. It also meant I was not over involved with them either, but it's a good watch nonetheless.
T-34
A Russian ace tank commander is captured by the germans, but gets a unique opportunity to escape. With a tank, of course.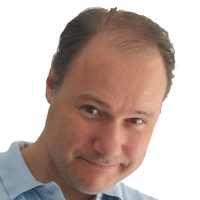 Wittenberg
06-12-2020

Tank porn. It exists.
A rather bold action flick showing loads of tanks with super slowmo shell penetrations and sweaty screaming Russians. I feared it was more of a videoclip than a movie, but the story catches up and makes it worthwhile and quite exciting indeed. Perfect for tank aficionados like me.
Polar
A hitman's pension doesn't go as planned
Wittenberg
27-11-2020

Original, funky and violent
A mixture of some pretty grim action and violence with 'hip' characters, music and wacky titles. For a moment I was afraid the latter was a mask to hide mediocrity, but I have the say Mikkelsen's oodles of charisma, as well as a decent plot twist at the end, make it rise above the norm.
Marionette
Psychiatrist moves to Schotland after a trauma, but her new patient appears to be predicting the future with drawings
Wittenberg
27-11-2020

slightly dull but ultimately satisfying
It's starts a bit pale in terms of colors, performances and pace, but certainly interesting enough to keep you aboard. Then it goes quite deep in terms of layers and plottwist, yielding a rewarding and fulfilling experience for sure.
The Invisible Man
Woman escapes her tirant husband, but he comes back to haunt her in ways she did not see coming. Mwuaha.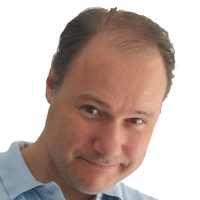 Wittenberg
15-11-2020

Classy version
It's at it's best when it patiently explores the uncanny feeling of someone being in your house, without resorting to cheesy effects of cheap scares. Later on it turns into more gimmicky cat-and-mouse affair, but still with plenty of class. Great lead actress, too!
Hungerford
Some roomies/friends try to survice, after space visitors turn everyone into zombies. Good thing one of them was just doing a film project.
Wittenberg
13-11-2020

A minimal found-footage flick with annoying protagonist
I should sympathize with what they managed to create using very little resources, but it really was pretty basic zombie stuff. Some acted pretty good, some were ok, but the main character was a really annoying dude, I started to despise his constant heavy breathing and drama.
Extraction
Man is hired to extract a kidnapped son of a rich and powerful mob, and gets in whole lot of trouble
Wittenberg
13-11-2020

Good heavy duty action with some issues
A commendable action flick with some very well shot, high-octane, hard-hitting brawling going on. After a while though, the man's ability to endure pain and injury gets a bit much, and the annoying acting style of the kid makes it hard to buy into their supposedly developing bond.
Away
Mum goes to Mars. Away from her family.
Wittenberg
08-11-2020

Soggy family drama with occasional space things
Don't get tricked into thinking this is a scifi adventure. This is a soap opera, featuring an insanely uncooperative and unprofessional crew, bitching and moaning and solving tedious problems like the water supply and the flue. Back on earth, there is slow nagging family drama and diseases. Ugh!
Kadaver
Live is drab in a postapocalyptic world, so a family is eager to receive a free meal and attend strange performance play in a hotel...
Wittenberg
08-11-2020

Mostly missed
It deliverers only partially in the endless possibilities for layers and plot-twists. Worse, the level of fear and tension seem to be on the same level constantly, making you immune/saturated after a while, and a little indifferent as well. But I'd still call it decent and original.
Higher Power
A nobody is used exprimentally to perfoms hitjobs, but gradually his altered capabilites make him godlike... for good reason
Wittenberg
07-11-2020

subpar until it ends
A strange and disjointed affair that feels directionless and amateuristic. I was about to smack it down, only to find it ending in really stylish special effects, gorgeous colors and mesmerizing scenery. Not nearly enough to save it, but what a turn of events!
Movies found: 814 | max movies per page: 10 | Showing: 191 - 200
Previous
Next