BoiledDown

.net




If everyone's a critic, then so are we!
Captain Philips
An American cargo ship gets hijacked by Somali pirates (Arrr matey!)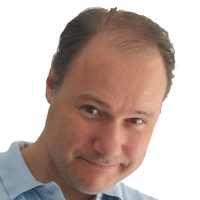 Wittenberg
09-03-2014

Nailbiting, sweaty and genuine experience
Maybe it is a tad too long, but for sure this is a compelling, griping and intense experience.
RockmeNow
01-02-2014

Boats, pirates and a psychological battle between two captains
Highly recommended movie, at first glance simply about the hijacking of a cargo ship. But it also conveys a deeper message by implying the complex situation in many African countries, where the difference between right and wrong is not always that clear. Authentic acting by Tom Hanks.
The Hunger Games: Catching Fire
The winners from the previous games are used to suppress rebellion or something
Wittenberg
09-03-2014

Pretentious, boring and annoying
I found it impossible to care about this world or any of the lifeless flat characters inhabiting it. I didn't understand what they were doing or what was driving them, and was annoyed and bored out of my mind. One of the rare movies I switched off - so I guess you could say I liked Sharknado better.
Phantom
Russian sub must carry a mysterious crew and device along on a mission
Wittenberg
16-03-2014

Good intentions drowned in mistakes
Some fine actors and submarine drills can't compensate for a miscasted Duchovny and slow and insecure script. Most exciting scenes are destroyed when, in the heat of a moment, Duchovny asks "what are you doing now", and the captain actually pauses his command and starts to explain!!!!
Blue Jasmine
Woman becomes emotionally unstable after her wealthy, cheating and fraudulent husband goes to prison, but tries to get on with her life anyway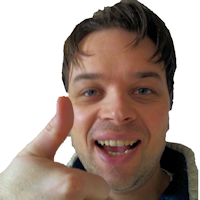 RockmeNow
17-03-2014

Typical Woody Allen movie?
I heard rumours that some Woody Allen movies are actually not that bad. This certainly is a movie aimed at character building and slow story telling, but nevertheless kept me interested till the last scene. Eventually, I even felt sorry for the main character, played by Cate Blanchett.
The Campaign
Cocky congressman suddenly faces competition from an unlikely candidate in the elections
Wittenberg
30-03-2014

Nice, but could have used a smarter story
Funny and witty spoof of contemporary politics, that's probably not far from the truth either. Slightly let down by a simplistic and predictable story.
Independence Daysaster
Aliens strike from above and below, smalltown folk (and president) scramble into action
Wittenberg
13-04-2014

Bad - but sympathetic and unpretentious
You B-movie you! With your continuous bombastic music blasting over shaky camera shots of people constantly jumping in and out a car! But it's sort of all right, it does what it can. Effects are sufficient. Fair game.
The Impossible
A family tries to survive the 2004 tsunami in Thailand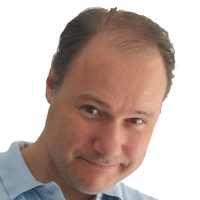 Wittenberg
13-04-2014

Terrifying and heart shattering
A terrifying and heart shattering experience throughout. Very well done, although maybe a little over eager to bring the viewer to tears.... but goodness did they succeed!
The Secret Life of Walter Mitty
An office nobody frequently gets lost in his daydreams, but for a last assignement and a love interest, his adventures must become real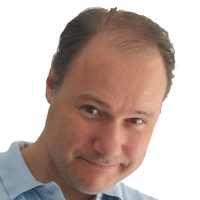 Wittenberg
13-04-2014

Wonderfull movie that had even more potential
Great idea, beautifully done in a movie with a big heart. I thought the pacing was not quite right and it could/should have been even more magical.
Sucker Punch
Girl is institutionalized, but lives violent fantasies while dancing which help her escape it the end. Or something.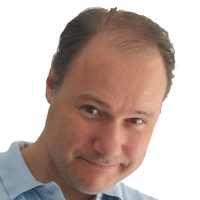 Wittenberg
20-04-2014

Violent video clip, done with much love
Easy to fault, but I was amused by the violent, fabulously stylized, unearthly, anachronistic action, as well as the moody and steamy atmosphere. Absorb it like a videoclip, then you may get it.
Planes
Planes flying around in the world of Cars (1)
Wittenberg
20-04-2014

What it needs to be
Not much in the way of originality, but adept at telling an effective, colorful and easy to follow story for the target audience.
RockmeNow
29-11-2013

Planes flying around, that's about it
Ok, so it looks like the world of Cars (1), but with planes in it, which could be entertaining. But actually it is not, since they forgot to write a decent story. Too bad...
Thor The Dark World
Evil forces want to bring darkness to the worlds. Thor intervenes
Wittenberg
20-04-2014

Another curious case of stellar looking boredom
I just sat around wondering how I could be so bored with so much beautiful looking stuff going on. Natalie Portman, who is dragged into celestial warfare, doesn't appear to be impressed by any of it either. Points are solely for looks and effort.
Escape Plan
A man's job is to test jail security by actually escaping from them. But then the next gig is a jail that was built on all his teachings.
Wittenberg
28-04-2014

Too cliched to be great
The characters and story are too much typical Hollywood cliches and fantasies to make this really exciting. So we are left with a mildly entertaining jailbreak flick.
Pompeii
Slave gladiator falls for girl above his league, then has to fight his way to freedom through evil romans and erupting volcanos
Wittenberg
03-05-2014

Fine, but not all it could have been
Sort of a fine and good looking flick. Would have been much more intense if the characters weren't as 1-dimensional, the story a bit more refined, and the whole thing looked a little less clean and fabricated.
Terminator 3 Rise of the Machines
Again, a terminator comes back in time to secure the future. Again, he is hunted down by an advanced terminator model
Wittenberg
11-05-2014

A lesser but stilll adequate episode
Not as epic and overwhelming as the preceding parts, in part because of the rather dull main characters. Still, there's plenty of Terminator goodness in here to have a good time. Average actionmovies back then still were more fun than the soulless fx bonanzas we get nowadays.
Man of Tai Chi
In order to help his master and temple, a Tai Chi expert is forced to use this soft style in a hard way in illegal underground fights
Wittenberg
11-05-2014

Dozing off during bare-handed fights to the death.... weird
Who knows: these could be some of the most complicated and extraordinary fighting scenes ever. But it is all remarkably boring, because of the unoriginal story and lack of any tension. Keanu portays one of the most dull one-trick pony villains ever.
Godzilla (2014)
Monsters attack (was that a spoiler already?)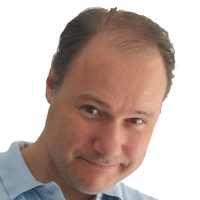 Wittenberg
30-05-2014

Still too much Hollywood for it's own good
Big and bold monster rampage is the easy part, making it count is hard. Some surprisingly stylish scenes are overshadowed (I think it had two artdirectors) by the usual movie laziness en cliches - like people constantly briefing each other about things everyone's already doing. A fun ride though.
Catwoman
Girl murdered, then ressurects with cat powers. Revenge.
Wittenberg
04-06-2014

Maybe girls like it
The problem is that they made this into some sort of girl movie, with girlpowermusic, a love interest with a Ken, an evil beauty make-up corporation and a bouncy and goofy main character. Worse: they managed a half-naked woman walking around in leather to be completely non-sensual.
Django Unchained
Bounty hunter frees slave, together they go on a violent trip set things straight and rescue the slave's wife.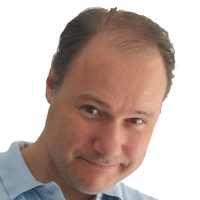 Wittenberg
09-06-2014

Up with Tarantino's standards and trademak style
A bold, daring and violent way to address slavery, full of Tarantino-style endless chit-chat and under-the-skin tension that somehow keeps you on the edge of your seat. I thought Django himself was overshadowed and flat, but then again I am not a big fan of Foxx.
I, Frankenstein
Frankenstein's monster's chosen profession, being alive and all, is demon hunter. Together, with gargoyles!
Wittenberg
09-06-2014

Pointless and quite uninteresting
The creation of the monster is briefly told in flashbacks while the opening titles are still running. The fact that he is Frankentein's is hardly relevant. He is basically a strong, civilized dude fighting demons, in a dull and stiff copycat of Underworld and Van Helsing Gothic stylistics.
Edge of Tomorrow
A not so brave solider gets killed on a beach fighting aliens, but then gets to relive that day over and over again, get better at it each time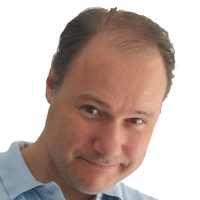 Wittenberg
15-06-2014

Slamming scifi with a twist
A neat thrill ride based on a great story, cool action and splendid visuals. Maybe the story was over-centered at the main character and story, making it feel like the suffering of the rest of world wasn't an issue. But who cares.
Melancholia
Depressed woman and somewhat disjointed family retreat to a luxury countryhouse on a golfcoarse to get ready for a planet flyby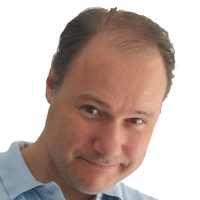 Wittenberg
28-06-2014

The beauty of sadness
This slow, depressing but fascinating study makes global disaster 10 times more profound than Armageddon ever did.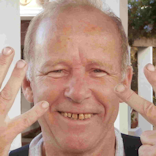 hente
11-10-2013

Earth is about to collide with another planet
Astro-nerds will stumble over the technical flaws in this visual treat. Not a movie to watch any time of the day or night but only when you feel down and mellow wanting to go all the way into yourself. Lesson: only the depressed can help us in times of disaster because they have nothing to loose.
300 Rise of an Empire
Greeks vs Persians fight slomo. Mostly on sea.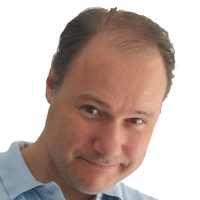 Wittenberg
04-07-2014

Beautiful painting of heroic bloodshed
This side effect of the wonderful style is that is also creates veil that blocks connection with the people and story. But as a glorious ode to violence and bravery, I thought it was impressive, intense and beautifully crafted. Also: Eva Green.
Eagle vs. Shark
Nerdgirl in pursuit of a nerdguy
Wittenberg
07-07-2014

Touching
The lead actress steals your heart the minute she appears on the screen, and takes you into a funny, touching and quite unique love story. Looses some momentum as it progresses, though
Ender's Game
A youngster is the chosen one to be trained as spacefleet admiral and repell alien threat
Wittenberg
24-07-2014

Kids in space
These kids are trained for space command by having them play a pointless Harry Potter floating game! This unwatchable movie is full of such nasty face palm moments, burying the sharp looking visuals deep beneath the surface. "He has a complicated response to authority" - who talks like that?
Carrie (2013)
Girl with telekenetic powers and a hideous religous freakmother is being bullied one time too many
Wittenberg
25-07-2014

Identical yet inferior to the original
Who ordered this? A really pointless remake that does everything exactly the same, except for in the eerie atmosphere and masterful cinematography of the original. The only thing new is that the kids now have mobile phones with YouTube. Breathtaking. Moretz is overacting badly too.
Dawn of the Planet of the Apes
Human survivors of a global virus outbrake need access to a dam, but this is the realm of the apes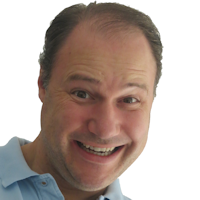 Wittenberg
31-07-2014

Strong and proud
This movie is like the apes in it: strong, proud, majestic, thrilling and mystical. Very well balanced stuff. My only gripe is that the apes started talking too much with needlessly accurate grammar. The little words and hand signs were more impressive.
Snowpiercer
Survivors of a frozen world found shelter on a selfsupporting train, driving endlessly circles. But a war of classes rages.
Wittenberg
03-08-2014

Interesting
At first I was put off by the cliched revolt of lowerclass people in dirty clothes and low lighting conditions. But as they fight their way to the higher class front of the train, color comes in literally and figuratively, bringing to live this interesting metaphor of real live society.
Mama
Couple takes in two little girls that have been living alone in the woods for many years. Or have they?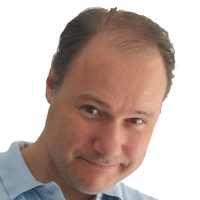 Wittenberg
12-08-2014

Fine, original and well made horror
Like many horror movies, it sort of keeps you occupied with somewhat isolated scary scenes and jumpscares until it's time for the finale. But it did so in a more stylish, original, creepy and effective way than most.
Lucy
Woman gains acces to full brain capacity after a drug is accidently spilled in her body - giving her remarkable skills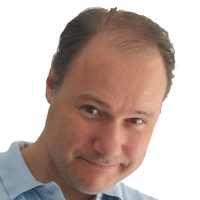 Wittenberg
12-08-2014

Survives its many flaws
I wish the superpowers were a little less extreme, the science a bit more refined, the pacing a but more delicate. It's also unfortunate that the superpowers are only used for fighting goons, not something more poetic. Despite all that, it still is a very entertaining, smart and quite a cool movie.
Her
A man in the foreseeable future starts dating his operating system after the painful separation from his wife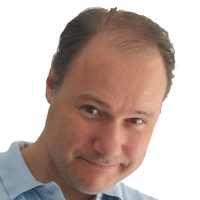 Wittenberg
16-08-2014

True love
Part of me wished the artificial intelligence and the relationship evolved more slowly, more bumpy, more clumpsy. But it still stands as a unique love story, that actually evokes that bubbly love feeling amidst a cold digital context. Johansson's irresistible voice is a master stroke too.
RockmeNow
28-01-2014

Relationships in the digital era 2.0
An interesting movie on the role technology plays, and might play in the near future, in human life. Including a redefinition of relationships, love, emotions and ultimately the consciousness debate is touched upon as well. If you managed to finish this review, you might just like the movie ;)
Percy Jackson: Sea of Monsters
Demigod kids confront Kronos because their precious summercamp is in jeopardy. No really.
Wittenberg
20-08-2014

I doubt even teenagers will really fall for it
It just - BAM- puts you in this fantasyworld with gods and magic without ever introducing us to anything, without building tension of mystery. There's some charm in the fantasy elements, but mostly it is a childish bunch of whining teenagers. There's also a lack of sea monsters.
Captain America: The Winter Soldier
Hydra has infiltrated the safety of SHIELD, and there's a new enemy as well
Wittenberg
23-08-2014

A really mixed bag
It's more mature, confident and less hysteric than most superhero movies, due to restrained superpowers and lots of attention to the story. But, all characters are flat and unlikable, and the brawls are a bit tedious. This quality popcorn amusement feels like it could have been more than that.
A Scanner Darkly
Cop (sort of) gets involved in drug business by using it himself
Wittenberg
01-09-2014

Less than meets the eye
The painted looks of this movie are just great, but I don't quite get why they needed to be in this fairly plain drug story. The effect serves no clear function to me. (Well perhaps there's the shifting suites - but why don't these folks just put on a mask?)
Naked Lunch
Cockroach exterminator gets intoxicated by the poisonous gas and a surreal, bizarre story starts. Like typewriters that are mucus producing alien heads.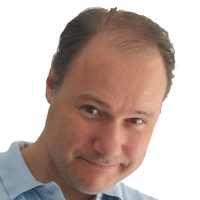 Wittenberg
05-09-2014

Bizarre, they way some like it
A little slowish perhaps, but pleasantly bizarre, strange and filthy in true Cronenberg style.
The Amazing Spider-Man 2
Spidy vs electro and that green dude on the flyboard
Wittenberg
06-09-2014

Stunning and tiresome
There's an abundance of slow and uninteresting scenes that somehow don't flow well, and slowly drain your ability to focus on this. By the time the vivid, beautifully done action starts, I was too exhausted to care.
The Monuments Men
In WWII, a specialized group sets out to save artworks from destruction or being stolen by the nazis
Wittenberg
07-09-2014

A very boring movie
A moviesubject in danger of being boring. And despite the A-list of actors and undoubtedly good intentions, I am sorry to say that it is.
Vanishing Waves
Science team tries to save a comatose patient by connecting her brain with that of a a healthy subject.
Wittenberg
10-09-2014

Kills it's darlings
Much to my regret, this movie kills most it's wonderful, imaginative and tasteful scenes, by endlessly dwelling in them. The unprofessional and unlikely science guy and his motivations are also a dissonant I wished they had left out. Too bad, as this had potential for becoming a mesmerizing gem.
Escape from Tomorrow
Familyman slowly looses his mind in Disneyland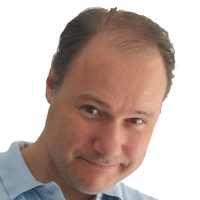 Wittenberg
14-09-2014

Succesful absurdity
Successfully achieves an uncanny atmosphere without over relying on effects, instead setting an ominous mood with black and white tones. I also dig the usage of a superhappy place for something twisted to evolve. Quite exciting.
Noah
God asks Noah to built a boat to save all animals from the upcoming global flood
Wittenberg
21-09-2014

Strong but very religious (duh!)
Strong and well made epic. Once they are on the boat, the endless contemplations about God's intentions and whether killing baby's is ok, is quite a lot to take in.
Oculus
Brother and sister try to get even with a mysticial mirror that causes supernatural drama and terror in their childhood
Wittenberg
21-09-2014

Some scares, a lot of annoyances
They sure know how to do good scares, and there's some nice ideas for the story framework as well. But the present-past alternations gets tiresome quickly, and I was totally put off by the analytical, cold and utterly unconvincing attitude and going-about of the (present day) sister.
47 Ronin
A bunch of samurai revenging their master
Wittenberg
28-09-2014

Classic Samurai tale, but not as exciting as it could be
Loaded with beautiful and colorful Japanese scenery, folklore and tradition. Should satisfy Samurai enthusiasts. I wasn't really sucked in though, perhaps because there's no clear character to focus on.
RockmeNow
06-05-2014

Even one hundred samurai could not have saved this movie
Mythical Japanese story presented as cinematic fairytale with overly dramatic and generally unconvincing acting. Every now and then some nice special effects to keep the bored viewer slightly entertained....
The Zero Theorem
Man, already borderline, is asked to tackle an unsane equation on a computer
Wittenberg
03-10-2014

Original and artistically sound, but lacks involvement
The colorful, bubbly and mad future scenery is highly artistic, but also makes it difficult to really pull you in. It won't rise above being a pleasant curiosity, because you can't see any of these people or events happen in real life.
Stalingrad
In WWII the battle for Stalingrad, Russians and Germans fight for a strategically situated building and the few women left in the vicinity
Wittenberg
05-10-2014

Actors and story can't keep the few impressive scenes afloat
A good looking - if not over processed - movie, with some very intense scenes that will remain stuck with me. But the rest of story is struggling to bind it all together, with slow and clumsy scenes that fail to show the terror that these men must have been in.
Sex Tape
Couple makes a sex tape to spice up their sex life, but it ends up on the interclouds! Now, how to get it off?
Wittenberg
14-10-2014

Little more than it's own tagline
Yes, you'll giggle. But you'll also find that the central joke is pretty much all there is.
Antiviral
In the future, loyal fans want the diseases of their idols. A broker in such sicknesses gets a bit too involved.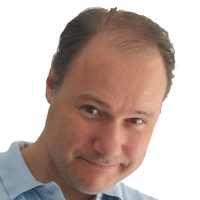 Wittenberg
20-10-2014

Sickening - in a good way
A nasty and slightly disturbing premise that is cleverly neutralised in a clean, bright white scenery. An intriguing watch.
Upstream Color
Woman is force drugged some sort of maggot. From there on, you figure it out.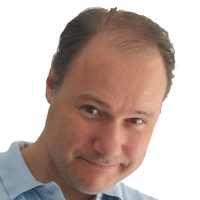 Wittenberg
24-10-2014

Unique experience if you're up for it
Confusing, strange and distant. But at the same time, by shutting the viewer completely out, you can just observe like a fly on the wall, and become intrigued in the process. Did I sound like I swallowed the maggot just there?
X-Men: Days of Future Past
Sentinels threaten the existence of the mutants, so they sent Wolverine back in time to prevent them from ever being built. Sort of like that one movie.
Wittenberg
26-10-2014

Freaks!
Smooth, sparkling and good looking entertainment. But these mutants and their adventures are stereotypes by definition, that won't lock in emotionally. I also thought Wolverine was out of place as the sensible mediator trying to get people to change their ways.
Fury
The endeavours of an American tank team on German soil near the end of WWII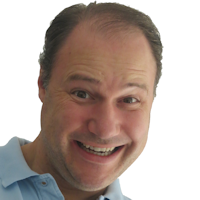 Wittenberg
28-10-2014

Incredibly intense and tighyl shot
For a moment or so, I thought I noticed some story/character things to whine about. But the brutal, loud, incredibly tightly shot and exhilarating combat scenes made me forget all about that. Also proves that there's still merit in the 'rooky joins the team' story.
Transformers: Age of Extinction
The humans built their own transformers, not realizing what they created. Autobots come to the rescue.
Wittenberg
30-10-2014

near torture
This movie looks AWESOME and is a production triumph. You can however, barely watch this. It is crammed with excessive, loud, stupid, endless, insane action, terrible humor, restless angled camera shots, rushed montage, cliches, bucket loads of kitsch and oversaturated color. Somebody make it stop.
Jarhead 2: Field of Fire
Supply mission in Afghanistan turns bad and turns into a mission of a very different nature
Wittenberg
02-11-2014

ok-ish, next time believe in yourself
It's not a bad war movie. It is, however, a little too preoccupied with setting up mandatory warmovie cliches and visuals, and showing how great and fun the military is. The Taliban apparently also have serious aiming issues.
Movies found: 959 | max movies per page: 50 | Showing: 101 - 150
Previous
Next