BoiledDown

.net




If everyone's a critic, then so are we!
Olympus has Fallen
Terrorists take over whitehouse, fallen security agent comes to the rescue
Wittenberg
02-01-2014

The same old mistakes
A dark atmosphere and some hefty gung-ho warfare could have made this intense, were it not for the inevitable patriotism and flag waving, annoying Hollywood plot conveniences and stereotype terrorists (oh come on - nuclear launch codes, again?).
Bad Milo
When people agitate this man, a demon comes out of his ass and eats them. No Shit.
Wittenberg
03-01-2014

Naughty and pleasantly bizarre
but the constant rectal suffering could make you nauseous.
The Hobbit: The Desolation of Smaug
Hobbits reach the mountain and Bilbo confronts the dragon
Wittenberg
04-01-2014

Beautiful failure
You have to admire the sheer beauty and magnitude of this spectacle. But there is also a feeling of disappointment, as I cannot really get into this movie, feel for any of the characters, appreciate the campy slapstick action or take in the wash of special effects.
2 Guns
Two undercovers get into a corrupt mess and need each other to fight their way out again
Wittenberg
05-01-2014

Solid chemistry but forgetable
A solid action comedy with good chemistry between the main players. It lacks standout moments though, I have already forgotten this movie.
We're the Millers
Smalltime drugdealer assembles a fake family as a coverup during a drug transfer in mexico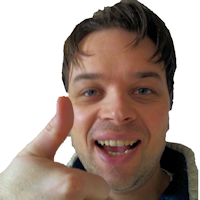 RockmeNow
06-01-2014

Easy-going uncomplicated comedy
Original jokes, more than the occasional laugh, and Jennifer Anniston doing lap dances, what else could you possibly want from a movie nowadays?
Wittenberg
20-12-2013

A feelgood wih a bite
Funny actors, deliciously embarrassing moments and some wicked jokes easily lift this feelgood movie above average.
Movies found: 834 | max movies per page: 5 | Showing: 76 - 80
Previous
Next