BoiledDown

.net




If everyone's a critic, then so are we!
The Eye (2008)
After an eye transplant, a woman starts seeing strange and unsettling things
Wittenberg
02-02-2013

Sits a bit too comfortably in contemporary horror
Some okay moments and ideas can't hide the fact that we are getting getting used to this new japanese style horror thing.
Seeking a friend for the end of the world
With a few days remaining before a world apocalypse, two people go on a roadtrip to pursue their last wishes.
Wittenberg
03-02-2013

The end of the world should have been nicer
Good to see people preparing for the end of the world in a reasonably calm and peaceful fashion for once. Starts of great, but then sort of loses it's pace and is neither witty or dramatic enough to really keep interest. I couldn't really attach to either of the main characters or their supposed relationship.
The Hobbit: An Unexpected Journey
Hobbit is asked to join midgets and a wizard on a journey to regain access to a castle taken by a fire dragon.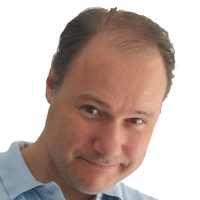 Wittenberg
13-02-2013

Awesomeness, but did not leave me in awe
It's a beautiful grandiose piece of work. But somehow I was looking at it more than I was experiencing it. And why are these whining hobbits the chosen one? And why didn't Gandalf summon those giant birds earlier, to get them there immediately? WHYYY.
The Terminator
In the future, killer robotmachines rule, and send a terminator cyborg back to the presents prevent prevent the human rebellion leader from ever being born.
robocop
13-02-2013

Not bad for such a wuzz
It lacks soul like i have. In the end, it is human decision making that settles things.
Catwoman88
01-02-2013

Could have been better meow
This movie needed more latex I could have privided, as well as more meow. Anywway this review is a bit on the long side for testing purposes.
Show previous reviews
Hide previous reviews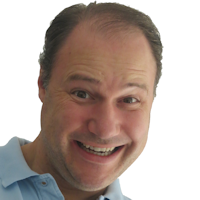 Wittenberg
31-01-2013

The definition of cyborg
This movie not only is still the final word in cyborgs, it also demonstrated how such a movie could be genuinly exciting and intellegent.
Safety Not Guaranteed
Three reporters go on a trip to seek out the story behind an man advertising time travel. Just how whack can he be?
Wittenberg
17-02-2013

a bit cold
Characters and atmosphere are a bit cold and unsympathetic, in an otherwise amusing and nicely found road/drama/love-movie (with a dash of sci-fi).
Movies found: 724 | max movies per page: 5 | Showing: 1 - 5
Next