BoiledDown

.net




If everyone's a critic, then so are we!
Gravity
When a spacewalk goes terribly wrong, astronauts need to find a way home
RockmeNow
11-01-2014

Completely blown away (even in 2D)!
Seeing is believing, incredible experience!
Wittenberg
22-10-2013

Breathtaking
Gorgeous visuals, breathtaking story and cinematics. Stunning.
Cosmopolis
During his limo ride to get a haircut, a wealthy financial has conversations (?) with people he meets along the way.
Wittenberg
12-01-2014

Mindbending by chit chat
I was mad at this movie, for its pretentious, incomprehensible and endless bull (or poetry, you decide). I think I fell asleep twice. Then, the next day, I couldn't wait to see how it ended. It's a mindfuck alright.
G.I. Joe: Retaliation
When almost all GI Joe's are taken out, it's up to the remaining 3 Joe's to save he world and restore the team.
Wittenberg
12-01-2014

Succesfull action silliness for adults
Sure it's over the top silly. But there's something right about this movie. It doesn't claim to be more than it is, some of the action is just plain cool, and it has the right amount of violence and gloominess to prevent you from feeling like you're watching PowerRangers.
American Hustle
Con man and con woman doing a lot of conning, with Feds, politicians and mobsters involved
RockmeNow
17-01-2014

Great acting in a movie filled with conning
Conning, trickery, treason and seduction with a thin layer of comedy showing through occasionally, in a balanced movie with great acting by the main characters
The Expendables 2
A simple recovery job quickly turns into something big for the Hollywood A-team of self proclaimed dinosaurs
Wittenberg
18-01-2014

Guilty pleasure
I liked it. Brutal, dumb, heavy duty action with some laughs thrown in.
The Wolf of Wall Street
Fraudulent stock broker for whom the sky seems the limit eventually loses his family and fortune
RockmeNow
21-01-2014

Convincing view on Wall Street life to the extreme
Memorable movie that provides a surprising but convincing view on the extreme life style of the (hopefully) atypical stock broker Jordan Belfort. At times it is difficult not to like the main character, while at the same time feelings of disgust may surface as well. Worth the 3 hour watch!
The Spectacular Now
About adolescents and the challenges and choices they have to face during the process of growing up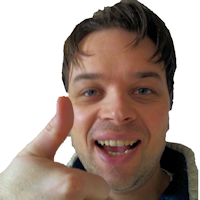 RockmeNow
24-01-2014

How to deal with adolescent hardships (in a non-comic way)
No action or comedy flick, but a nice movie when you are in the right mood for an insightful trip into the world of adolescents and the challenges they have to face. Key words: future plans and careers, (badly ending) relationships, and alcohol abuse (to name just a few we all know so well ;) )
The Colony
Members of a colony, trying to survive in a frozen world, respond to an SOS signal from a nearby colony. But what they find...
Wittenberg
25-01-2014

Frozen B-movie
The dark alley scenes: fine. The outside snowworld: even better. But the uninspired badguys and cat and mouse action is just plain mediocre. Then it secures its B-status by having desolate survivors with full make-up on, and Rammstein rockmusic during fight scenes.
Frozen
A princess has to save her sister the queen, who has uncontrollable magical freezing abilities and brought disaster to her kingdom.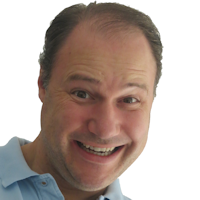 Wittenberg
26-01-2014

Already a classic
A gem. Loaded with great moments, beautiful songs, heartfelt emotion and it looks stunning. My boys ranked it number one, despite their general disapproval of anything princes-related.
RockmeNow
15-01-2014

Beautifully animated modern fairytale
This one has the whole package: incredible graphics, lovable characters and convincing storytelling. Though I am not a big fan of main characters singing in movies like this, it did not disturb me too much....
Movie 43
Teenagers scout the internet for a movie that doesn't exist, taking them through various bizarre movies as they go
Wittenberg
28-01-2014

fascinatingly unfunny
In itself I can see potential in the jokes on offer. But I just gazed at these clumsy, grime and bizarre sketches without laughing once, becoming almost fascinated in the process. It's one of those 'You need the right drug first' movies, but if you find which one, it could be hysterical.
Movies found: 834 | max movies per page: 10 | Showing: 81 - 90
Previous
Next