BoiledDown

.net




If everyone's a critic, then so are we!
Free Birds
Turkeys travel back in time to wipe their species from thanksgiving menu forever
Wittenberg
22-12-2013

Somehow it didn't really work.
It's a vibrant, original, good looking adventure with plenty of good jokes... yet still it doesn't quite take off. Something flat and distant remains, and maybe relating to turkeys in a time machine is just a bit too much to ask.
The Croods
Caveman family must explore new grounds in order to survive
Wittenberg
30-12-2013

Great prehistoric graphics and fun
Not overly successful in setting up characters you start to love, but beautifully rendered, quite exciting and good for a few laughs. I deduction half a point because it failed to make a lasting impression on my kids.
Dark Shadows
Vampire wakes up in the seventies and sets out to bring back wealth to the family offspring
Wittenberg
30-12-2013

Surprisingly boring
Despite colorful characters and a potentially funny story, this movie is remarkably boring, and the Tim Burtonesque overacting and pacing got on my nerves here. Partially saved by a delightful Eva Green and a reasonable climax.
Cottage Country
When an idiot brother is about to ruin a romatic weekend of two lovers, one bloody accident leads to another
Wittenberg
30-12-2013

A naughtly mixture of humor and bloody murder
Successfully plays out comedy and murder throughout the movie in an unusual but successful cocktail.
Olympus has Fallen
Terrorists take over whitehouse, fallen security agent comes to the rescue
Wittenberg
02-01-2014

The same old mistakes
A dark atmosphere and some hefty gung-ho warfare could have made this intense, were it not for the inevitable patriotism and flag waving, annoying Hollywood plot conveniences and stereotype terrorists (oh come on - nuclear launch codes, again?).
Bad Milo
When people agitate this man, a demon comes out of his ass and eats them. No Shit.
Wittenberg
03-01-2014

Naughty and pleasantly bizarre
but the constant rectal suffering could make you nauseous.
The Hobbit: The Desolation of Smaug
Hobbits reach the mountain and Bilbo confronts the dragon
Wittenberg
04-01-2014

Beautiful failure
You have to admire the sheer beauty and magnitude of this spectacle. But there is also a feeling of disappointment, as I cannot really get into this movie, feel for any of the characters, appreciate the campy slapstick action or take in the wash of special effects.
2 Guns
Two undercovers get into a corrupt mess and need each other to fight their way out again
Wittenberg
05-01-2014

Solid chemistry but forgetable
A solid action comedy with good chemistry between the main players. It lacks standout moments though, I have already forgotten this movie.
We're the Millers
Smalltime drugdealer assembles a fake family as a coverup during a drug transfer in mexico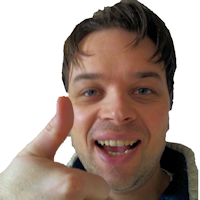 RockmeNow
06-01-2014

Easy-going uncomplicated comedy
Original jokes, more than the occasional laugh, and Jennifer Anniston doing lap dances, what else could you possibly want from a movie nowadays?
Wittenberg
20-12-2013

A feelgood wih a bite
Funny actors, deliciously embarrassing moments and some wicked jokes easily lift this feelgood movie above average.
Gravity
When a spacewalk goes terribly wrong, astronauts need to find a way home
RockmeNow
11-01-2014

Completely blown away (even in 2D)!
Seeing is believing, incredible experience!
Wittenberg
22-10-2013

Breathtaking
Gorgeous visuals, breathtaking story and cinematics. Stunning.
Movies found: 915 | max movies per page: 10 | Showing: 71 - 80
Previous
Next