BoiledDown

.net




If everyone's a critic, then so are we!
Oculus
Brother and sister try to get even with a mysticial mirror that causes supernatural drama and terror in their childhood
Wittenberg
21-09-2014

Some scares, a lot of annoyances
They sure know how to do good scares, and there's some nice ideas for the story framework as well. But the present-past alternations gets tiresome quickly, and I was totally put off by the analytical, cold and utterly unconvincing attitude and going-about of the (present day) sister.
47 Ronin
A bunch of samurai revenging their master
Wittenberg
28-09-2014

Classic Samurai tale, but not as exciting as it could be
Loaded with beautiful and colorful Japanese scenery, folklore and tradition. Should satisfy Samurai enthusiasts. I wasn't really sucked in though, perhaps because there's no clear character to focus on.
RockmeNow
06-05-2014

Even one hundred samurai could not have saved this movie
Mythical Japanese story presented as cinematic fairytale with overly dramatic and generally unconvincing acting. Every now and then some nice special effects to keep the bored viewer slightly entertained....
The Zero Theorem
Man, already borderline, is asked to tackle an unsane equation on a computer
Wittenberg
03-10-2014

Original and artistically sound, but lacks involvement
The colorful, bubbly and mad future scenery is highly artistic, but also makes it difficult to really pull you in. It won't rise above being a pleasant curiosity, because you can't see any of these people or events happen in real life.
Stalingrad
In WWII the battle for Stalingrad, Russians and Germans fight for a strategically situated building and the few women left in the vicinity
Wittenberg
05-10-2014

Actors and story can't keep the few impressive scenes afloat
A good looking - if not over processed - movie, with some very intense scenes that will remain stuck with me. But the rest of story is struggling to bind it all together, with slow and clumsy scenes that fail to show the terror that these men must have been in.
Sex Tape
Couple makes a sex tape to spice up their sex life, but it ends up on the interclouds! Now, how to get it off?
Wittenberg
14-10-2014

Little more than it's own tagline
Yes, you'll giggle. But you'll also find that the central joke is pretty much all there is.
Antiviral
In the future, loyal fans want the diseases of their idols. A broker in such sicknesses gets a bit too involved.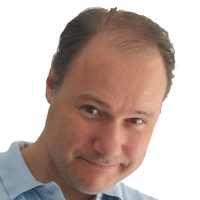 Wittenberg
20-10-2014

Sickening - in a good way
A nasty and slightly disturbing premise that is cleverly neutralised in a clean, bright white scenery. An intriguing watch.
Upstream Color
Woman is force drugged some sort of maggot. From there on, you figure it out.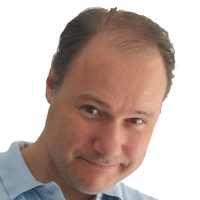 Wittenberg
24-10-2014

Unique experience if you're up for it
Confusing, strange and distant. But at the same time, by shutting the viewer completely out, you can just observe like a fly on the wall, and become intrigued in the process. Did I sound like I swallowed the maggot just there?
X-Men: Days of Future Past
Sentinels threaten the existence of the mutants, so they sent Wolverine back in time to prevent them from ever being built. Sort of like that one movie.
Wittenberg
26-10-2014

Freaks!
Smooth, sparkling and good looking entertainment. But these mutants and their adventures are stereotypes by definition, that won't lock in emotionally. I also thought Wolverine was out of place as the sensible mediator trying to get people to change their ways.
Fury
The endeavours of an American tank team on German soil near the end of WWII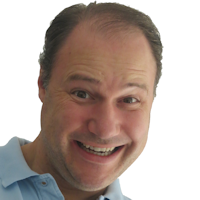 Wittenberg
28-10-2014

Incredibly intense and tighyl shot
For a moment or so, I thought I noticed some story/character things to whine about. But the brutal, loud, incredibly tightly shot and exhilarating combat scenes made me forget all about that. Also proves that there's still merit in the 'rooky joins the team' story.
Transformers: Age of Extinction
The humans built their own transformers, not realizing what they created. Autobots come to the rescue.
Wittenberg
30-10-2014

near torture
This movie looks AWESOME and is a production triumph. You can however, barely watch this. It is crammed with excessive, loud, stupid, endless, insane action, terrible humor, restless angled camera shots, rushed montage, cliches, bucket loads of kitsch and oversaturated color. Somebody make it stop.
Movies found: 834 | max movies per page: 10 | Showing: 141 - 150
Previous
Next