BoiledDown

.net




If everyone's a critic, then so are we!
Planes
Planes flying around in the world of Cars (1)
Wittenberg
20-04-2014

What it needs to be
Not much in the way of originality, but adept at telling an effective, colorful and easy to follow story for the target audience.
RockmeNow
29-11-2013

Planes flying around, that's about it
Ok, so it looks like the world of Cars (1), but with planes in it, which could be entertaining. But actually it is not, since they forgot to write a decent story. Too bad...
Thor The Dark World
Evil forces want to bring darkness to the worlds. Thor intervenes
Wittenberg
20-04-2014

Another curious case of stellar looking boredom
I just sat around wondering how I could be so bored with so much beautiful looking stuff going on. Natalie Portman, who is dragged into celestial warfare, doesn't appear to be impressed by any of it either. Points are solely for looks and effort.
Escape Plan
A man's job is to test jail security by actually escaping from them. But then the next gig is a jail that was built on all his teachings.
Wittenberg
28-04-2014

Too cliched to be great
The characters and story are too much typical Hollywood cliches and fantasies to make this really exciting. So we are left with a mildly entertaining jailbreak flick.
Pompeii
Slave gladiator falls for girl above his league, then has to fight his way to freedom through evil romans and erupting volcanos
Wittenberg
03-05-2014

Fine, but not all it could have been
Sort of a fine and good looking flick. Would have been much more intense if the characters weren't as 1-dimensional, the story a bit more refined, and the whole thing looked a little less clean and fabricated.
Terminator 3 Rise of the Machines
Again, a terminator comes back in time to secure the future. Again, he is hunted down by an advanced terminator model
Wittenberg
11-05-2014

A lesser but stilll adequate episode
Not as epic and overwhelming as the preceding parts, in part because of the rather dull main characters. Still, there's plenty of Terminator goodness in here to have a good time. Average actionmovies back then still were more fun than the soulless fx bonanzas we get nowadays.
Man of Tai Chi
In order to help his master and temple, a Tai Chi expert is forced to use this soft style in a hard way in illegal underground fights
Wittenberg
11-05-2014

Dozing off during bare-handed fights to the death.... weird
Who knows: these could be some of the most complicated and extraordinary fighting scenes ever. But it is all remarkably boring, because of the unoriginal story and lack of any tension. Keanu portays one of the most dull one-trick pony villains ever.
Godzilla (2014)
Monsters attack (was that a spoiler already?)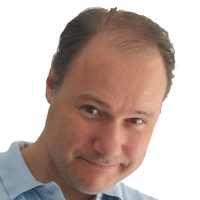 Wittenberg
30-05-2014

Still too much Hollywood for it's own good
Big and bold monster rampage is the easy part, making it count is hard. Some surprisingly stylish scenes are overshadowed (I think it had two artdirectors) by the usual movie laziness en cliches - like people constantly briefing each other about things everyone's already doing. A fun ride though.
Catwoman
Girl murdered, then ressurects with cat powers. Revenge.
Wittenberg
04-06-2014

Maybe girls like it
The problem is that they made this into some sort of girl movie, with girlpowermusic, a love interest with a Ken, an evil beauty make-up corporation and a bouncy and goofy main character. Worse: they managed a half-naked woman walking around in leather to be completely non-sensual.
Django Unchained
Bounty hunter frees slave, together they go on a violent trip set things straight and rescue the slave's wife.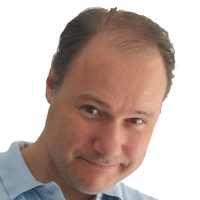 Wittenberg
09-06-2014

Up with Tarantino's standards and trademak style
A bold, daring and violent way to address slavery, full of Tarantino-style endless chit-chat and under-the-skin tension that somehow keeps you on the edge of your seat. I thought Django himself was overshadowed and flat, but then again I am not a big fan of Foxx.
I, Frankenstein
Frankenstein's monster's chosen profession, being alive and all, is demon hunter. Together, with gargoyles!
Wittenberg
09-06-2014

Pointless and quite uninteresting
The creation of the monster is briefly told in flashbacks while the opening titles are still running. The fact that he is Frankentein's is hardly relevant. He is basically a strong, civilized dude fighting demons, in a dull and stiff copycat of Underworld and Van Helsing Gothic stylistics.
Movies found: 814 | max movies per page: 10 | Showing: 111 - 120
Previous
Next