BoiledDown

.net




If everyone's a critic, then so are we!
Chernobyl
A pretty accurate miniseries about the nuclear catastrophy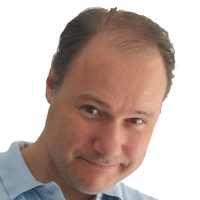 Wittenberg
07-06-2020

Seriously good
Grim and sober, never succumbing to cheap thrills or green glow. Featuring strong acting and fanatic attention to historically accurate details. Apparently it still is not always exactly what went down, but the fact that it made me read up about this accident is a compliment in itself.
The Hateful Eight
Bounty hunter, his prisoner, and a bunch of cowboys get stranded in an inn, in a Agatha Christie kind of setting
RockmeNow
15-01-2016

Who can be trusted? Damn those cowboys, just shoot them all...
Typical Tarantino twists, blood, gore, and humour in a successfull blend of western and detective elements. The story slowly unfolds in this somewhat lenghty movie, but manages to grasp your attention until the last second....
The Beaver
Depressed man finds therapy by talking to himself using a beaver handpuppet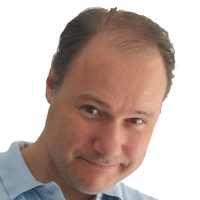 Wittenberg
25-02-2013

Can I say 'great' about this much depression?
Even the premise of this movie gets you depressed, but it was a fine piece of work - courtesy of the actors in this.
Enter the Void
Smalltime drug dealer in Tokyo experiences after death experience and reincarnation... while on drugs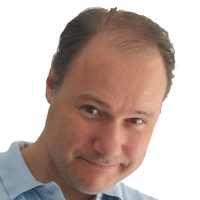 Wittenberg
13-01-2018

What a trip
I am assuming this is about the closest you can get to tripping out (or dying) in beautiful Tokyo without doing any drugs. The camera work, images an music are really extraordinarily done and it treats the 'expected' after-death events in a sort of believable way. Very long though.
Captain Philips
An American cargo ship gets hijacked by Somali pirates (Arrr matey!)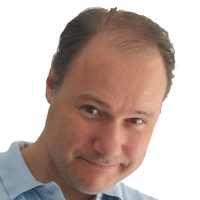 Wittenberg
09-03-2014

Nailbiting, sweaty and genuine experience
Maybe it is a tad too long, but for sure this is a compelling, griping and intense experience.
RockmeNow
01-02-2014

Boats, pirates and a psychological battle between two captains
Highly recommended movie, at first glance simply about the hijacking of a cargo ship. But it also conveys a deeper message by implying the complex situation in many African countries, where the difference between right and wrong is not always that clear. Authentic acting by Tom Hanks.
Life of Pi
After a shipwreck, boy is stuck on a lifeboat with wild animals as he sails into a trippy journey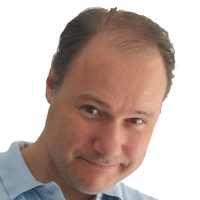 Wittenberg
24-05-2013

wonderful journey
Intriguing mix of hardship and fantasy storytelling. Unique, brave and utterly beautiful.
Life
The crew of spacestation ISS manages to acquire a sample from mars soil... with life in it.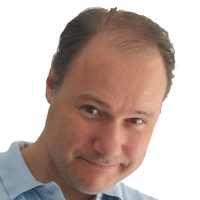 Wittenberg
01-04-2017

Very good space horror
It is not perfect, but overall I found this to be very solid, exciting, great looking film that reconfirmed just how much and why I love space horror. The spacestation and camerawork floating through it are first class.
Hereditary
The death of a tyrant grandmother does not spell relieve, but drags a family into paranormal turmoil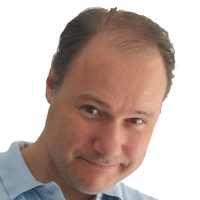 Wittenberg
15-07-2018

No cheap tricks, pure dread.
While I may not have been as shellshocked as many other reviewers, I do agree think this was remarkably good under-the-skin horror that uses some common themes but threats them in a much more adult, slow and agonizing manner.
First Man
Neil Armstrong's mission to the moon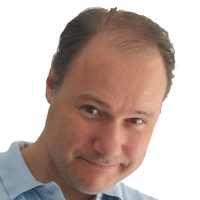 Wittenberg
04-11-2018

But why so serious
Apparently, everyone involved was deeply serious and humorless about going to the moon, making this movie more depressing than it probably ought to be. But my goodness, those spaceflight scenes are mindbogglingly exciting and extremely well shot.
Dune (2021)
Clans fight for control of planet Arrakis and it's resources, both with other clans and with the native inhabitans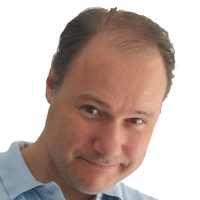 Wittenberg
17-10-2021

What the word 'epic' was meant for
Wow, this was quite an epic experience on all accounts. Incredible spaceship designs, compelling imagery, great music and overall an enticing story. Very very tasteful. On the downside, the sterile environments and characters meant it had only a limited emotional impact and didn't really stick.
Rambo 4
Rambo and a few mercenaries confront evil troops in Burma in order to rescue a kidnapped family.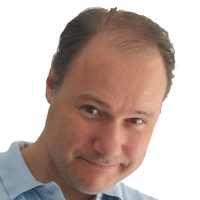 Wittenberg
12-12-2014

Brutally effective
The atrocities committed by the badguys make sure you don't care for a moment when they are blown to pieces by Rambo. An unusual mixture of the trademark Rambo one-man-army action combined with a dead serious and horrifying look of what that would actually look like. It hits you like a hammer.
Inside Out
5 separate emotions in a girls' head are trying to keep it together when she and her parents move to a new city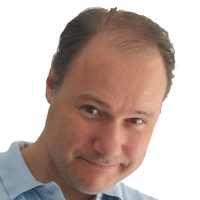 Wittenberg
31-07-2015

Unique, emotional, courageous and wonderful
One of the most unique, brave and original movies ever to come out of a major animation studio. A collage of symbolism en abstractions that is still child-friendly and a great experience. It made me cry as well, which I needed to hide from popcorn munching kiddies all around me in the theater.
The Dead Center
Psychiatrist treates a patient that has risen from the dead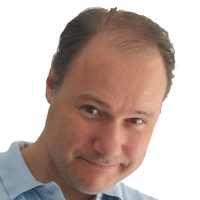 Wittenberg
14-06-2021

An unpleasant surprise
Morgue-scenes, already my weakspot! But this movies doesn't solely rely on their creepy atmosphere. It has an intelligent, well constructed uncanny atmosphere throughout, and I love the natural acting and believable hospital atmosphere that was created. It really elevates the story.
Birdman
A former action film hero wants to be recognised as serious actor in his own broadway play, meanwhile his world seems to be falling apart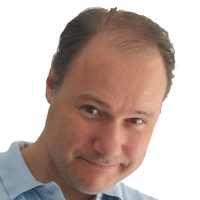 Wittenberg
19-06-2016

Quiet something
A unique movie displaying a wealth of class-A acting by the entire cast, together with amazing camerawork literally floating through the clever script, backup up a great musical score.
RockmeNow
02-02-2015

Surrealistic flight with the birdman
This movie balances on the ambiguous line between arthouse and mainstream films. Surrealistic and flatout weird at times, but also insightfull, captivating and refreshing. I enjoyed this movie, to my own surprise :)
The Autopsy of Jane Doe
During an autopsy of a beautiful women, the cause of death becomes increasingly mysterious, as are the things that are happing to the coroners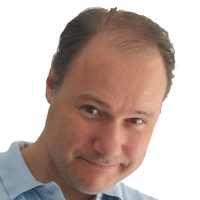 Wittenberg
17-05-2017

Creepy setting, creepy movie, excellent idea
Any morgue setting will instantly cater for a horror movie. But this original, focused and terrifying movie sure exploits it to great lengths. Love how the mystery unfolds and how the autopsy and dead people are straight up in your face!
Mother!
In an isolated house, a woman struggles with her husband's increasing tendency to have strangers stay over, up until extreme and paranormal levels (this description probably sucks, you tell me!)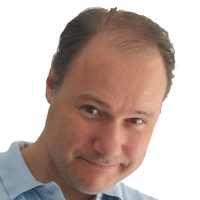 Wittenberg
28-09-2017

A different kind of horror
A reminder that horror and unrest can come in many shapes, not just ghouls and ghosts. A disturbing but very engrossing experience which I thought was fresh, well acted and intense. It felt great to see a movie again that sticks with you and leaves a goddamn impression.
Coherence
Friends enjoy diner while a comet passes over... causing strange quantumlevel effects on them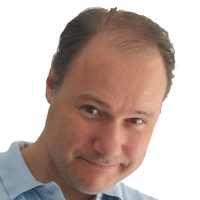 Wittenberg
02-01-2016

I love quantumfucks
A really wonderful, mind boggling story that manages to suck you into the puzzle and leaves you in a somewhat unsettled but intrigued state of mind. Effective also because it is set up so plainly and is acted naturally.
Contagion
A viral oubreak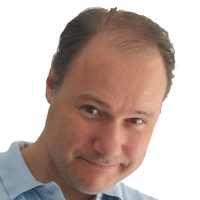 Wittenberg
24-02-2013

Succesfully dark
Has a realtime, stressed feeling throughout which makes it upsetting and eerie.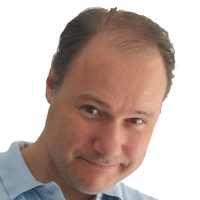 Wittenberg
27-07-2013

Triple A mediocrity
For a movie about zombies investing the world, people seeking shelter in save havens with high walls, and a hero finding a cure just in time, this one is very good.
The Northman
When his father is killed, a young viking grows up with nothing but revenge on his mind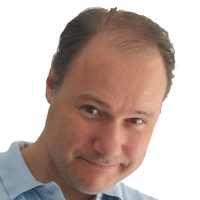 Wittenberg
17-04-2022

Great as a spectacle, but average in involvement
A big, brutal, sweaty and intense historic epic, that I was spectating and enjoying rather than feeling. Perhaps because all characters continuously speak in this these articulated, poetic, over-dramatic phrases, which kind of dehumanizes them. It worked in Lighthouse, here it alienates.
Alita: Battle Angel
Man rebuilts a cyborg he found in a trashpile. A very special cyborg it turns out...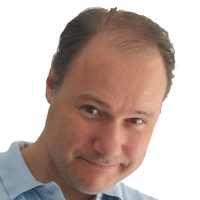 Wittenberg
25-02-2019

Great
Fearing a hysteric and flat CGI bonanza, I was pleasantly surprised. We actually get to like the characters, it's exciting and original. It has a nice big-amazing-adventure vibe that I haven't felt for while. But yes, it does feature awesome, bright daylight CGI in every scene.
Apollo 13
After an explosion occurs on the Apollo 13 mission, the crew and groundcontrol have to abort the mission and find new and untested ways to get home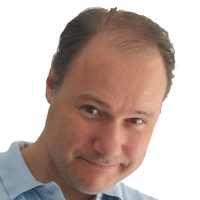 Wittenberg
22-02-2015

Thrilling space adventure
It's a blockbuster and it knows it, with some moments of over the top heroism and music. But who cares, most of it is a authentic, thrilling and nail biting experience that is very well made.
The Shape of Water
In a 50's secret facility, a mute cleaning lady falls in love with an aquatic creature they experiment on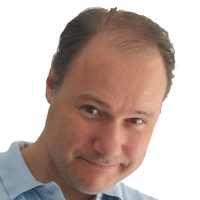 Wittenberg
23-03-2018

A unique and pretty modern fairytale experience
It is an unusual blend of humor, science fiction and an escape movie, all wrapped in an arthouse atmosphere, and somehow it works beautifully. The trademark color tones and style of Del Toro look as gorgeous as ever in this 50s setting.
Soul
Just before a breakthrough live performance, a jazz musician has an accident and get assigned a quest somewhere in the afterlife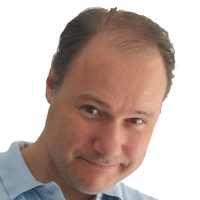 Wittenberg
22-01-2021

Beautifully abstract and heartfelt.
Another bold Pixar endeavor that doesn't shy away from emotions, highly abstract concepts and symbolism. Apparently, kids get it instantly, but I needed some time to figure it out. Any which way, it is just lovely, beautiful and wonderful.
Everything Everywhere All at Once
Woman struggling to manage her store, marriage, tax audit and daughter, suddenly gets access to skills of her self in other parallel dimensions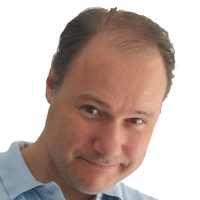 Wittenberg
26-05-2022

Completely bonkers yet keeping it real
Probably the craziest, most out-there, outrageous, over the top movie ever, that still - impressively - manages to keep it together, bring it with humor and have it resonate on an emotional level. It's too bizarre to really reach inside, but I am just so glad that stuff like this gets green-lighted.
Spectre
Just when the 00 team is cancelled, Bond faces the architect of all his pain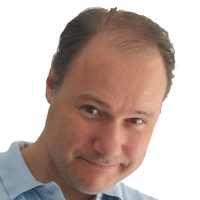 Wittenberg
16-05-2016

Tight
With a sense of perfection in each scene, the the movie is confident enough to never rush or over-do things, instead rolling along nice and tight. I found Bond himself is a little too 1-dimensional with his grumpiness and fearlessness. The man seems utterly bored with his job.
Everest
True story about a terrible day on the Everest on which several lives were lost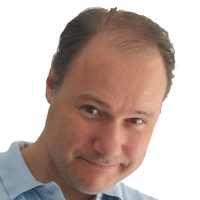 Wittenberg
29-05-2016

Engrossing and impressive
A thrilling and chilling story with powerful footage and acting, shot in very smooth 3D. It didn't completely knock me down, but I am not yet sure why.
The Incredibles 2
Again living in secrecy, the family gets a chance to do their superhero stuff again when they are contacted by a secret organization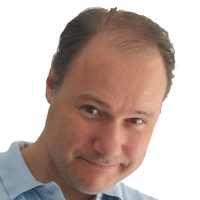 Wittenberg
30-06-2018

What a lovely family
A lovely episode that once again shows the aces of the franchise: Spectacular action, a lot of humor and an exciting, well-developed story line. But what The Incredibles absolutely excel at are the non-heroic moments where we see them as normal, fallible persons trying to get by like anyone else.
Her
A man in the foreseeable future starts dating his operating system after the painful separation from his wife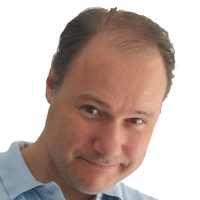 Wittenberg
16-08-2014

True love
Part of me wished the artificial intelligence and the relationship evolved more slowly, more bumpy, more clumpsy. But it still stands as a unique love story, that actually evokes that bubbly love feeling amidst a cold digital context. Johansson's irresistible voice is a master stroke too.
RockmeNow
28-01-2014

Relationships in the digital era 2.0
An interesting movie on the role technology plays, and might play in the near future, in human life. Including a redefinition of relationships, love, emotions and ultimately the consciousness debate is touched upon as well. If you managed to finish this review, you might just like the movie ;)
Wild
A woman goes on a hike to deal with her troubled past...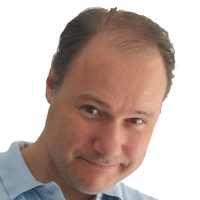 Wittenberg
24-04-2015

Honest and beautiful, but not profound
A sympathetic idea and story that is naturally acted and shot. It's all served in a simple, straightforward way, albeit at the cost of not quite nailing the deeper ends. I also didn't 'feel' the sheer length of this journey.
RockmeNow
23-01-2015

Let's go for a walk
Previous trauma, physical exhaustion, perseverance and overcoming ones past all blended into a nice movie portraying a woman on a serious hike. Also teaches you why you shouldn't buy shoes that are too small....
The SpongeBob Movie: Sponge Out of Water
The recipe for krabburgers gets lost, so Spongebob and friends must travel above the surface to find it.
RockmeNow
17-02-2015

Hilarious fun in the sponge bob universe!
Great movie for both kids and parents, with impressive 3d effects enhancing the overall experience. Do not try to touch the soap bubbles with cannon balls (just to warn you)....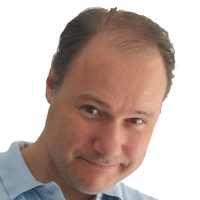 Wittenberg
08-02-2015

Whack!
Of course you have to GET the hysteria and oddity that is Spongebob. But if you do, you're in for a funny and whacky movie bursting with colors and pleasant anarchy. Incidentally, the 3D version features some of the the most effective and sharpest looking 3D yet!
Melancholia
Depressed woman and somewhat disjointed family retreat to a luxury countryhouse on a golfcoarse to get ready for a planet flyby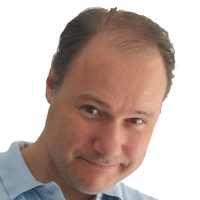 Wittenberg
28-06-2014

The beauty of sadness
This slow, depressing but fascinating study makes global disaster 10 times more profound than Armageddon ever did.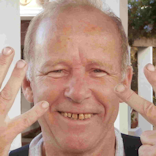 hente
11-10-2013

Earth is about to collide with another planet
Astro-nerds will stumble over the technical flaws in this visual treat. Not a movie to watch any time of the day or night but only when you feel down and mellow wanting to go all the way into yourself. Lesson: only the depressed can help us in times of disaster because they have nothing to loose.
Altered Carbon: Resleeved
In a world with interchangable bodies, a man looks after a girl who is hunted down by just about everybody. But why?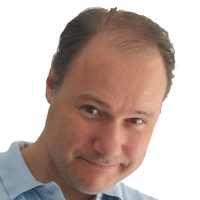 Wittenberg
09-04-2020

A fine anime
A fine anime with sweet, non-standard animations and drawings, an interesting story and a couple of very intense action scenes with wicked ninja's.
Jurassic World
In order to keep the customers coming, the parc scientists built a new kind of dinosaur. Of course it stays happily in it's cage!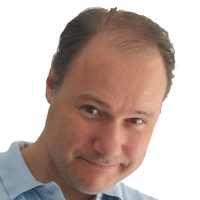 Wittenberg
31-03-2016

Worthy addition, great adventure
The awe and excitement of seeing realistic lifesize dino's on the screen may never be what is once was, but this movies still manages to capture the highly entertaining and plain fun adventure vibe of the franchise. Good 3D too.
Despicable me 3
Despite setbacks, Gru is trying hard not to go back into crime. But then he finds out he has a brother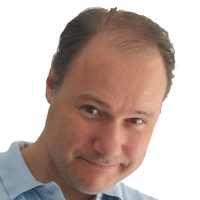 Wittenberg
14-07-2017

Full of good things
It was quite heavy on sub stories and plots, risking convolution and hysteria. But luckily it manages to stay on the good side of things, keeping everything on rails and delivering colorful, whack fun and expanding on the franchise's unique humor, graphics and (80s!) vibe.
The Other Lamb
A small cult with a single male leader herding only females lives in seclusion in the woods. Revolt looms.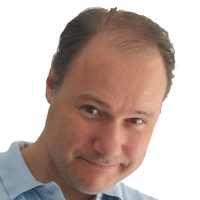 Wittenberg
28-11-2021

Minimalistic but not
The cinematography is as sober and plain as the cult members live their lives. It's almost a collage of images and unspoken emotions instead of a traditional story, but you still can feel the revolution building up beneath the skin. Good.
13 Hours
On the 2012 attacks on USA compounds in Benghazi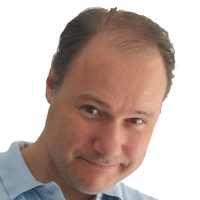 Wittenberg
10-07-2016

Chest pounding action with suprisingly restrained Bayism
The beginning was restless for the wrong reasons, everyone was chatting and doing stuff I could not follow. There's also a fair dose of Bay kitsch en patriotism, albeit less than I expected. But it's still an intense adrenaline rush - so much so that I had trouble falling asleep afterwards.
Vivarium
Couple do a house sighting of a strange sterile house in a neigbourhoud where everything seems the same.. and then can't seem to leave the place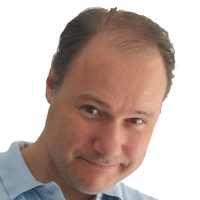 Wittenberg
23-05-2020

Refreshingly and pleasantly weird
Sometimes non-standard oddball movies that do something different, mysterious, bizarre and thought- provoking are just so refreshing and satisfying. Like this one.
Kapringen
The negotiations that follow after a ship is hijacked by modernday pirates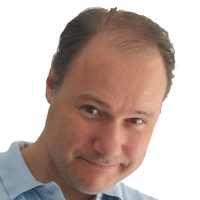 Wittenberg
08-12-2013

Strength by purity
Very well played and realistically shot drama, that cleverly switches between the cold, calculated negotiations and the sweaty, messy situation on the ship. It disposes of all ornaments, which makes it a honest if not somewhat sterile experience.
Don't Look Up
Scientists discover a planet-killer meteorite heading for earth, but the real shocker is the difficulty of finding anyone interested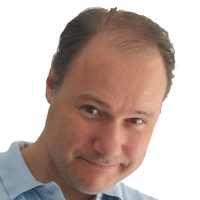 Wittenberg
07-04-2022

Good satire with an undertone
It's basically an amusing political commentary that is is exaggerated and sensational on the one hand, but uncomfortably recognizable and realistic on the other.
300 Rise of an Empire
Greeks vs Persians fight slomo. Mostly on sea.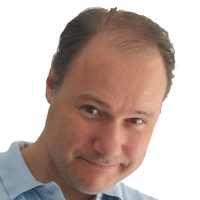 Wittenberg
04-07-2014

Beautiful painting of heroic bloodshed
This side effect of the wonderful style is that is also creates veil that blocks connection with the people and story. But as a glorious ode to violence and bravery, I thought it was impressive, intense and beautifully crafted. Also: Eva Green.
The Mandalorian
A solo adventure of Star Wars' Boba Fett-like dude, who dedicates himself to protecting a mysterious youngling he picks up on mission.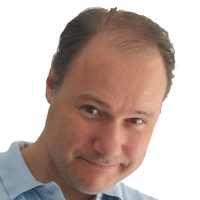 Wittenberg
05-04-2020

An excellent fix of starwars, mostly good, some bad
I liked it best for it's utter love and understanding of star wars memories, old and new, brought on screen beautifully. Unfortunately, it also retains the utterly useless storm troopers by the dozens, leading to 'authentic' but ultimately unexciting combat. I also found the story very linear.
Open Water 2: Adrift
People on a yacht trip jump in the water to go for a swim, but forgot to put down the ladder first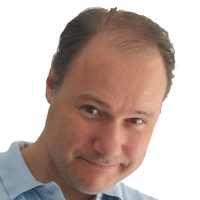 Wittenberg
15-11-2015

It will pull you in, too
I didn't want to go see this movie, but the terrifying story and suspense did keep me glued to the screen. The confusing ending with mixed memories from a past wasn't really necessary.
Hardcore Henry
Awoken in half cyborg body, a man must constantly fight for his live, shown entirely from his vision viewpoint like in FPS POV games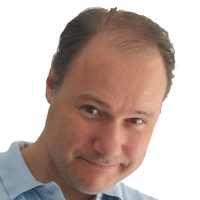 Wittenberg
04-01-2017

A fun ride if you can handle it
I should probably be complaining about the violence, lack of character development (yawn) and that how you'll get dizzy and exhausted from the restless camera. But I actually had a blast watching this. It is different, cool and highly entertaining.
Dark
Inhabitants of a small German town get entangled in time paradoxes spanning generations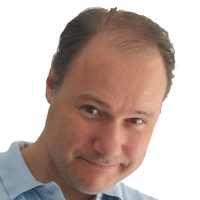 Wittenberg
07-03-2021

Deep and interesting, but it's darlings start to annoy
A profound series with a unique atmosphere and just enough lifelines to help you through the complexity. Problems: It dwells badly in the same concepts and 'darlings', the characters communicate in an unacceptably vague way, and everyone seems to have just one overacted facial expression.
Nymphomaniac I
Man brings home a woman he found lying on the street, who then shares with him her life as a nymph.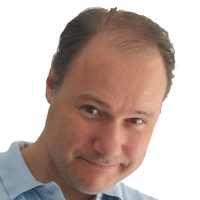 Wittenberg
27-01-2015

A succesfull approach for a subject like this
I needed some time to make up my mind. Never quite sure whether it is erotic or just plain nasty, whether it is pretentious or unique and brave. Overall, not a pleasant experience, but one with impact and substance, and some images that keep on haunting me.
The Midnight Sky
Amidst a worldwide cataclysm, a man at a northpole research station attempts to warn a spaceship not to come back to earth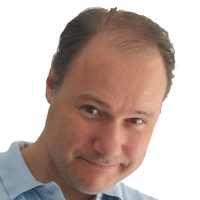 Wittenberg
03-01-2021

Nicely done, but minimal
It's lovingly made and compelling throughout, but it is suffering somewhat form the minimal story. Sometimes this leads to a pleasant slowburn pace, but at other times it is struggling to fill up time, with events that seems irrelevant for the overall story.
Train to Busan
A man takes his daughter on a train to Busan, just as a zombieoutbreak is happening.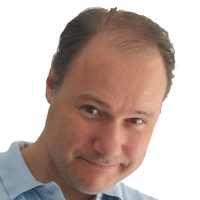 Wittenberg
16-12-2018

Original and exciting ride
While the zombie behavior seemed a little outdated and borderline caricature, this movie offers a lot of thrilling and quite original scenes that kept me on the edge of my seat throughout.
Don't Leave Home
Artist inspired by cases of vanishing children is one day invited to the home of a priest who's painings make people dissapear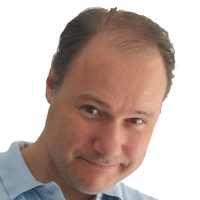 Wittenberg
21-04-2019

Effective and subtle
There's something small and simple about this oddly titled horror, which makes it subtle, intimate and quite intriguing. There's not much standard horror mayhem, but rather a sense of discomfort and mystery. Quiet nicely done, I must say,
Liar Liar
The son of a slick, smooth lawyer wishes his father cannot lie for one day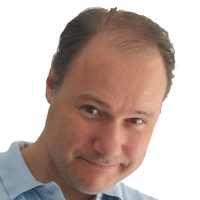 Wittenberg
25-06-2018

Simple idea brought to live succesfully by Carrey's skills
Carrey is at the top of his game here, and whether you like his style or not, the way he puts it down really was very funny and unique to me. This movie has a sense of fun and flow that modern comedy's lack. Even the inevitable moral to it all is actually (and luckily) quite restrained.
Movies found: 792 | max movies per page: 50 | Showing: 91 - 140
Previous
Next