BoiledDown

.net




If everyone's a critic, then so are we!
Birdman
A former action film hero wants to be recognised as serious actor in his own broadway play, meanwhile his world seems to be falling apart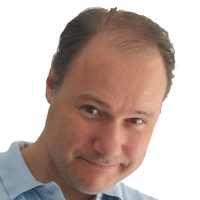 Wittenberg
19-06-2016

Quiet something
A unique movie displaying a wealth of class-A acting by the entire cast, together with amazing camerawork literally floating through the clever script, backup up a great musical score.
RockmeNow
02-02-2015

Surrealistic flight with the birdman
This movie balances on the ambiguous line between arthouse and mainstream films. Surrealistic and flatout weird at times, but also insightfull, captivating and refreshing. I enjoyed this movie, to my own surprise :)
The Sessions
Disabled man gets sex therapy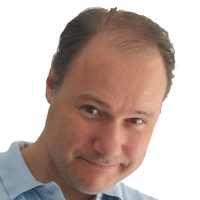 Wittenberg
22-04-2013

Comfortable uncomforable sex
With mixed feelings of embarrassment and compassion you are allowed to observe these wonderfully open, honest en tender sessions. These actors deliver an amazingly fragile performance and the movie keeps everything light with a good sense of humor as well.
Coherence
Friends enjoy diner while a comet passes over... causing strange quantumlevel effects on them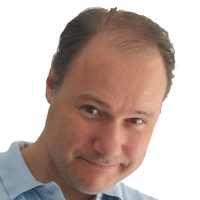 Wittenberg
02-01-2016

I love quantumfucks
A really wonderful, mind boggling story that manages to suck you into the puzzle and leaves you in a somewhat unsettled but intrigued state of mind. Effective also because it is set up so plainly and is acted naturally.
Dune (2021)
Clans fight for control of planet Arrakis and it's resources, both with other clans and with the native inhabitans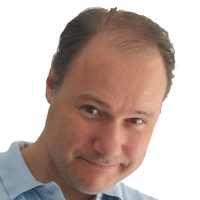 Wittenberg
17-10-2021

What the word 'epic' was meant for
Wow, this was quite an epic experience on all accounts. Incredible spaceship designs, compelling imagery, great music and overall an enticing story. Very very tasteful. On the downside, the sterile environments and characters meant it had only a limited emotional impact and didn't really stick.
Apollo 13
After an explosion occurs on the Apollo 13 mission, the crew and groundcontrol have to abort the mission and find new and untested ways to get home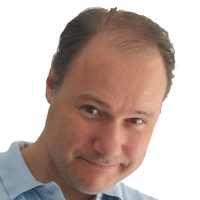 Wittenberg
22-02-2015

Thrilling space adventure
It's a blockbuster and it knows it, with some moments of over the top heroism and music. But who cares, most of it is a authentic, thrilling and nail biting experience that is very well made.
Django Unchained
Bounty hunter frees slave, together they go on a violent trip set things straight and rescue the slave's wife.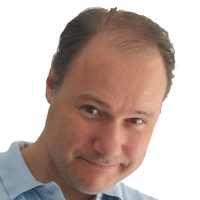 Wittenberg
09-06-2014

Up with Tarantino's standards and trademak style
A bold, daring and violent way to address slavery, full of Tarantino-style endless chit-chat and under-the-skin tension that somehow keeps you on the edge of your seat. I thought Django himself was overshadowed and flat, but then again I am not a big fan of Foxx.
Everest
True story about a terrible day on the Everest on which several lives were lost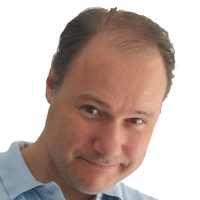 Wittenberg
29-05-2016

Engrossing and impressive
A thrilling and chilling story with powerful footage and acting, shot in very smooth 3D. It didn't completely knock me down, but I am not yet sure why.
The Impossible
A family tries to survive the 2004 tsunami in Thailand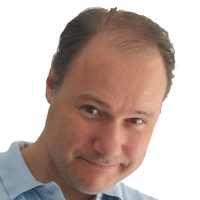 Wittenberg
13-04-2014

Terrifying and heart shattering
A terrifying and heart shattering experience throughout. Very well done, although maybe a little over eager to bring the viewer to tears.... but goodness did they succeed!
The Babadook
Widow is trying to get by with her needy son when she also releases a shadowy presence in her house by reading a strange childrens book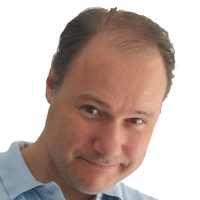 Wittenberg
02-02-2019

Succesful on multiple levels
Even more than the restrained and tasteful horror story, I was impressed by the suffocating and agonizing experience of watching her slide into insanity, due to sleep deprivation, desperation and social seclusion. It's sad, original, scary and intense. Bravo.
The Northman
When his father is killed, a young viking grows up with nothing but revenge on his mind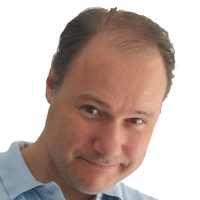 Wittenberg
17-04-2022

Great as a spectacle, but average in involvement
A big, brutal, sweaty and intense historic epic, that I was spectating and enjoying rather than feeling. Perhaps because all characters continuously speak in this these articulated, poetic, over-dramatic phrases, which kind of dehumanizes them. It worked in Lighthouse, here it alienates.
Big Hero 6
Talented young inventor must befriend (and upgrade) a clumpsy medical robot in order to save the world from his own invention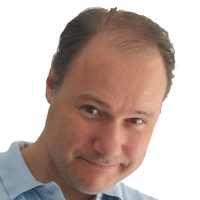 Wittenberg
26-12-2016

Excellent
A fantastic animation that is spot on with exiting action, great visuals, humor and it is not afraid to reach some deeper emotions as well.
Spectre
Just when the 00 team is cancelled, Bond faces the architect of all his pain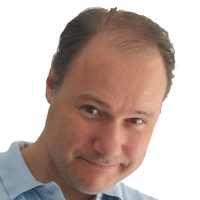 Wittenberg
16-05-2016

Tight
With a sense of perfection in each scene, the the movie is confident enough to never rush or over-do things, instead rolling along nice and tight. I found Bond himself is a little too 1-dimensional with his grumpiness and fearlessness. The man seems utterly bored with his job.
Alpha
Set in the stone age, a boy gets seperated form his group and must find his way home, but befriends a wolf along the way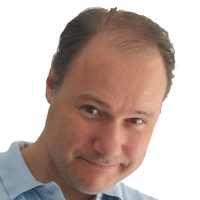 Wittenberg
16-12-2019

Beautiful and heartfelt
I like to think of this as perhaps the first domestication of wolfs, eventually leading to dog breeds. Extremely pretty, akin towards kitsch, but never crossing that line. The storyline is also gripping, making me care about this journey and swallowing tears near the end.
Mama
Couple takes in two little girls that have been living alone in the woods for many years. Or have they?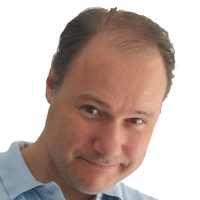 Wittenberg
12-08-2014

Fine, original and well made horror
Like many horror movies, it sort of keeps you occupied with somewhat isolated scary scenes and jumpscares until it's time for the finale. But it did so in a more stylish, original, creepy and effective way than most.
The Nightingale
After unspeakable cruelty was done to a woman and her family, she chases down the perpetrators through the Tasmanian bush, with the aid of a native aboriginal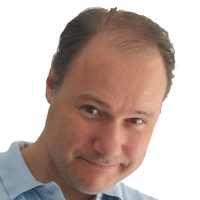 Wittenberg
12-05-2020

Heavy, but very good
It covers a lot of heavy-handed subjects (racism, revenge, rape, murder, repression) and inevitably features some tough scenes. But it has all been done really well. I liked how during the revenge part she remained fragile and insecure, and didn't have sudden superskills that came out of nowhere.
Saint Maud
Deeply religious palliative nurse becomes dangerously fanatical when she thinks she has performed a revelation on a patient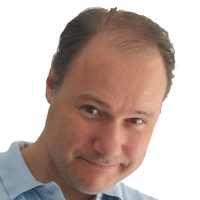 Wittenberg
01-08-2021

Impressive and scary, with thick layers of atmosphere
An impressive psychological thriller with some horror and supernatural elements in a very tasteful, restrained and effective way. The atmosphere oozes of the screen, performances are great, especially Maud's of course.
Everything Everywhere All at Once
Woman struggling to manage her store, marriage, tax audit and daughter, suddenly gets access to skills of her self in other parallel dimensions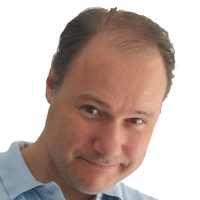 Wittenberg
26-05-2022

Completely bonkers yet keeping it real
Probably the craziest, most out-there, outrageous, over the top movie ever, that still - impressively - manages to keep it together, bring it with humor and have it resonate on an emotional level. It's too bizarre to really reach inside, but I am just so glad that stuff like this gets green-lighted.
Ex Machina
Software developer wins a trip to a genius living in solitude, who created a new tier in artificial intelligence
RockmeNow
17-09-2015

Not just another AI movie
Enjoyable approach towards the artificial intelligence debate, with some nice twists in the plot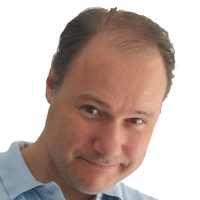 Wittenberg
21-08-2015

Clever and good looking scifi
A very stylish, smart and engrossing scifi flick with some nice twists to boot.
The Hobbit: The Battle of the Five Armies
Now that the the cave is vacant again, a war for it's treasures is immenent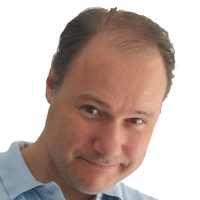 Wittenberg
03-01-2015

This is more like it
Yes. Less hobbit whining and dwarf singing. More intense combat, both on a massive scale as one on one close encounters. All this intense and beautiful action and hardship finally made me care about the creatures in this movie.
Bird Box
Woman tries to bring two kids to a save haven in a world overrun by a suicide pandamonium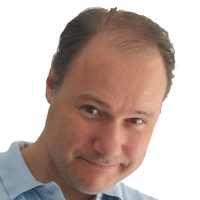 Wittenberg
02-01-2019

Original and exhilarating
My goodness: a highly original (not withstanding the similar 'The Happening'), strongly acted and nail-biting movie that is very well put together. Those are not easy to come by these days. It once again shows the strength of NOT showing or explaining everything and anything.
Get Out
Black boyfriend gets to meet his white inlaws for the first time, in a mansion where something weird is going on with the black personel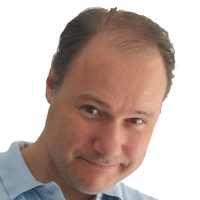 Wittenberg
18-11-2018

What's going on?
The sense that something's not right but you can't quite grasp what it is has been done extremely well and carries this movie till the end. Together with the fine actors, this was a highly entertaining movie with a dash of horror.
Paranorman
Not only does this kid see ghost, he is now trying to get rid of zombies and a witchcurse too.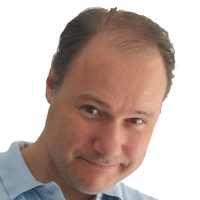 Wittenberg
28-05-2013

Horror for kids, made with love and style
Unique stylish claylooks, a wonderful atmosphere, great effects and big heart.
Solo: A Star Wars Story
Young Han is seperated from his girl, and goes through great lengths and cosmic adventures to get back and save her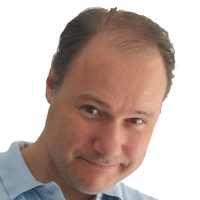 Wittenberg
03-06-2018

A welcome change
Contains just the right amount of Star Wars icons to make it connect to the universe, but never lazily riding it. By focusing on a small group of people, I felt a much more intimate connection than the main movies. The portayal of the younger Han actually worked for me. Funny and exciting, too.
It Follows
Girl has unknown people walking slowly but straight at her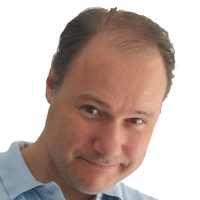 Wittenberg
07-02-2016

Scores in many fields
The seemingly simple story in this little marvel is told with style and confidence, supported by a nice cast, good music and great camera work, and manages to be scary without over-relying on the same old cliches. Unique and refreshing.
Lamb
Couple who run a secluded sheepfarm get a very special lamb one day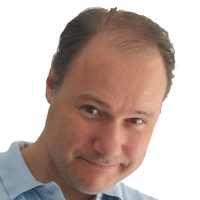 Wittenberg
12-11-2021

Bizarre and modest at the same time
I think I'd call it horror, which is uncanny, bizarre and disturbing but at the same time very plain, pure and subtle and without ever becoming cheap. And I finally liked Noomi Rappace, who looks and acts fantastic here.
The Conjuring
How to get rid of a bad demon....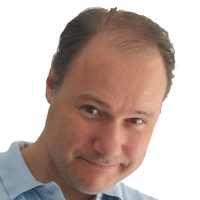 Wittenberg
04-01-2015

Genuinely scary and expertly done
A really scary movie with agonizing tension built-up courtesy of great camerawork, a slow but deadly script and effective and sober use of sounds. I'd say it was a bit too long though. The finale is suitably terrifying, but by then I felt a bit saturated.
RockmeNow
23-12-2013

One hell of a scary movie!
An excellent adaptation of the standard "creepy demon in a house" plot, that will scare the **** out of you. Sound effects and background music perfectly add to the suspense..
The Signal
Computer hackers hunt down a rival hacker. But their roadtrip brings them to something much more mysterious and unearthly.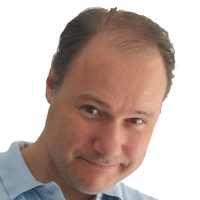 Wittenberg
03-01-2015

A pleasant surpise
Well this is nice! A very stylish movie with a tasteful combination of science fiction, mystery, fine acting and suspense. Accompanied by wonderful music throughout.
Kubo and the Two Strings
Stop motion animation about a young boy who enters a ghostly realm to flee from dark enemies and prepare for a confrontation with his grandpa, who is after the boys eye.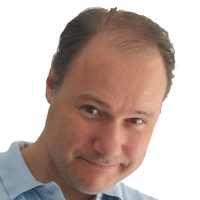 Wittenberg
07-08-2019

Wonderfully diverse, different and pleasant
The story may sound bizarre, but it is told in a very interesting, confident and pleasantly mysterious way. It is beautiful to look at, has some really exciting scenes and is a welcome change in style from the big-name animations coming from the big studios.
The Revenant
After being left for dead and betrayed after a bear attack, a man must defeat nature and other dangers to make it home and take revenge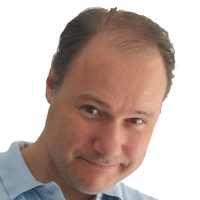 Wittenberg
15-03-2016

Big
A majestic and profound experience that is beautifully shot. Personally I wasn't able to connect fully with the main character, as he is mostly a puffing and groaning wild man, but that's a minor quibble.
American Hustle
Con man and con woman doing a lot of conning, with Feds, politicians and mobsters involved
RockmeNow
17-01-2014

Great acting in a movie filled with conning
Conning, trickery, treason and seduction with a thin layer of comedy showing through occasionally, in a balanced movie with great acting by the main characters
The Shawshank Redemption
A banker is send to prison unguilty, where he slowly makes new friends and uses his skills to be going places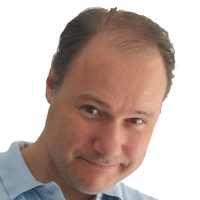 Wittenberg
09-01-2022

Yes it's good (But not that good)
Finally I saw this endlessly lauded movie. I agree that it is good and very gripping. I can't remember a recent movie that I was this much 'into'. But the best movie ever made? Perhaps I am just not that into prison movies, and the idea that only super smart will make it is hardly inspiring, is it?
Enter the Void
Smalltime drug dealer in Tokyo experiences after death experience and reincarnation... while on drugs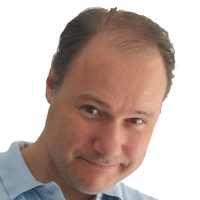 Wittenberg
13-01-2018

What a trip
I am assuming this is about the closest you can get to tripping out (or dying) in beautiful Tokyo without doing any drugs. The camera work, images an music are really extraordinarily done and it treats the 'expected' after-death events in a sort of believable way. Very long though.
The Beaver
Depressed man finds therapy by talking to himself using a beaver handpuppet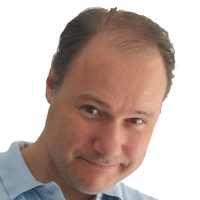 Wittenberg
25-02-2013

Can I say 'great' about this much depression?
Even the premise of this movie gets you depressed, but it was a fine piece of work - courtesy of the actors in this.
Captain Philips
An American cargo ship gets hijacked by Somali pirates (Arrr matey!)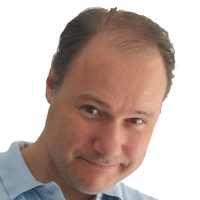 Wittenberg
09-03-2014

Nailbiting, sweaty and genuine experience
Maybe it is a tad too long, but for sure this is a compelling, griping and intense experience.
RockmeNow
01-02-2014

Boats, pirates and a psychological battle between two captains
Highly recommended movie, at first glance simply about the hijacking of a cargo ship. But it also conveys a deeper message by implying the complex situation in many African countries, where the difference between right and wrong is not always that clear. Authentic acting by Tom Hanks.
Life
The crew of spacestation ISS manages to acquire a sample from mars soil... with life in it.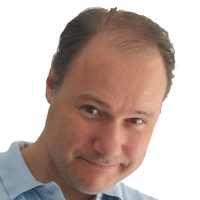 Wittenberg
01-04-2017

Very good space horror
It is not perfect, but overall I found this to be very solid, exciting, great looking film that reconfirmed just how much and why I love space horror. The spacestation and camerawork floating through it are first class.
Hereditary
The death of a tyrant grandmother does not spell relieve, but drags a family into paranormal turmoil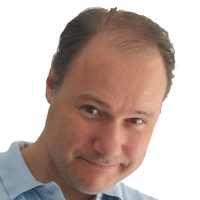 Wittenberg
15-07-2018

No cheap tricks, pure dread.
While I may not have been as shellshocked as many other reviewers, I do agree think this was remarkably good under-the-skin horror that uses some common themes but threats them in a much more adult, slow and agonizing manner.
First Man
Neil Armstrong's mission to the moon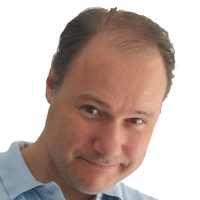 Wittenberg
04-11-2018

But why so serious
Apparently, everyone involved was deeply serious and humorless about going to the moon, making this movie more depressing than it probably ought to be. But my goodness, those spaceflight scenes are mindbogglingly exciting and extremely well shot.
Life of Pi
After a shipwreck, boy is stuck on a lifeboat with wild animals as he sails into a trippy journey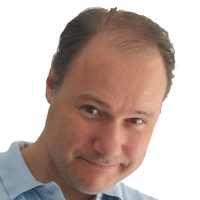 Wittenberg
24-05-2013

wonderful journey
Intriguing mix of hardship and fantasy storytelling. Unique, brave and utterly beautiful.
The Raid
Police squad in Jakarta raids a tower inhabited by criminal scum. It turns bad really quickly.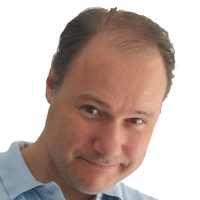 Wittenberg
31-08-2015

Brutally refining
A really sweaty and hardcore fighting movie with a deep sense of pain and tired bones. It is unpleasant in a way, but it is also spectacular, amazingly well performed and choreographed and a genuine new benchmark for brawling movies - that had been going nowhere until this came along.
A Quiet Place Part Two
Apart from a flashback, a seamless continuation of part one, in which the family is trying to find a safe place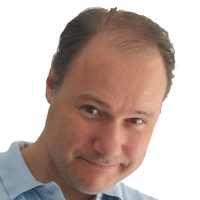 Wittenberg
28-07-2021

Just as good as part one
A worthy sequel in that it really offers the same level of acting, nailbiting tension and heartfelt performances. Clearly one of the better horrors of the last few years.
Joker
How Joker, you know - Batman's nemesis, came to be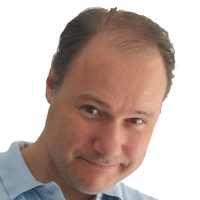 Wittenberg
31-10-2021

Exactly what Joker's origin story deserves
It's done right. You can feel the man sliding off, the transformation is plausible and understandable, it's not simplistic right and wrong, and I sympathized with him. The movie also features beautifully lit scenery and of course world class acting.
The Autopsy of Jane Doe
During an autopsy of a beautiful women, the cause of death becomes increasingly mysterious, as are the things that are happing to the coroners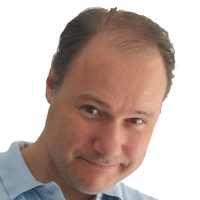 Wittenberg
17-05-2017

Creepy setting, creepy movie, excellent idea
Any morgue setting will instantly cater for a horror movie. But this original, focused and terrifying movie sure exploits it to great lengths. Love how the mystery unfolds and how the autopsy and dead people are straight up in your face!
Rambo 4
Rambo and a few mercenaries confront evil troops in Burma in order to rescue a kidnapped family.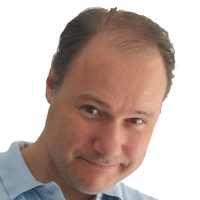 Wittenberg
12-12-2014

Brutally effective
The atrocities committed by the badguys make sure you don't care for a moment when they are blown to pieces by Rambo. An unusual mixture of the trademark Rambo one-man-army action combined with a dead serious and horrifying look of what that would actually look like. It hits you like a hammer.
Mother!
In an isolated house, a woman struggles with her husband's increasing tendency to have strangers stay over, up until extreme and paranormal levels (this description probably sucks, you tell me!)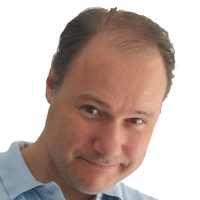 Wittenberg
28-09-2017

A different kind of horror
A reminder that horror and unrest can come in many shapes, not just ghouls and ghosts. A disturbing but very engrossing experience which I thought was fresh, well acted and intense. It felt great to see a movie again that sticks with you and leaves a goddamn impression.
Spy
Condemned to work in a basement supporting agents doing all the action, a CIA agent finally gets a change to do some fieldwork of her own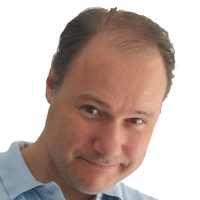 Wittenberg
14-08-2016

Dare I say hillarious?
In a time where 'comedies' merely evoke a vague smile at best, I was delighted to find this genuinely funny movie that had me laughing out loud several times. Deliciously nasty and hysterical.
The Karate Kid
After moving to California with his mother, a boy gets beaten up regularly.. until it the local handyman teaches him karate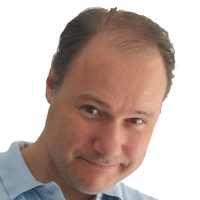 Wittenberg
02-06-2019

Still stands like a crane
It may be a bit slow by today's standards, but this masterfully serves to let us grow attached to the wonderful lead characters, get involved in the story and training and then, after all those years, still have goosebumps during the finale.
Alita: Battle Angel
Man rebuilts a cyborg he found in a trashpile. A very special cyborg it turns out...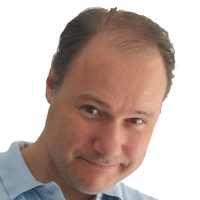 Wittenberg
25-02-2019

Great
Fearing a hysteric and flat CGI bonanza, I was pleasantly surprised. We actually get to like the characters, it's exciting and original. It has a nice big-amazing-adventure vibe that I haven't felt for while. But yes, it does feature awesome, bright daylight CGI in every scene.
Contagion
A viral oubreak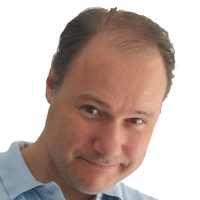 Wittenberg
24-02-2013

Succesfully dark
Has a realtime, stressed feeling throughout which makes it upsetting and eerie.
The Witcher
Man with witch mutations roams the land for work (slaying monsters), but then destiny crosses his path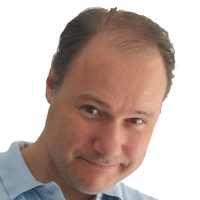 Wittenberg
26-01-2020

Different and diverse
I needed about two episodes to get into it, but then I really was enjoying the very diverse adventures, the interesting and colorful characters, the exciting fantasy world and the way the various characters started to cross each others paths. Or was I just mesmerized by Jennifer?
The Shape of Water
In a 50's secret facility, a mute cleaning lady falls in love with an aquatic creature they experiment on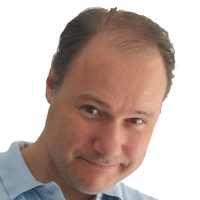 Wittenberg
23-03-2018

A unique and pretty modern fairytale experience
It is an unusual blend of humor, science fiction and an escape movie, all wrapped in an arthouse atmosphere, and somehow it works beautifully. The trademark color tones and style of Del Toro look as gorgeous as ever in this 50s setting.
Movies found: 802 | max movies per page: 50 | Showing: 41 - 90
Previous
Next