BoiledDown

.net




If everyone's a critic, then so are we!
Piranha 3D
Prehistoric piranhas attack horny party teens on boats and beaches
Wittenberg
22-05-2016

Quite good for what it is
Overall, this mixture of bad movie making, bloody horror, crap fx and boobs (and other genitalia) make for some for remarkably satisfying brainless popcorn entertainment.
Anon
In a future where everyone's vision is recorded, interpreted and exchangable, a detective tries to solve a murder by a hacker
Wittenberg
21-08-2021

Decent but cold future crime story
With some interesting tech and sober atmosphere, it has a decent film noire crime-story atmosphere going on. But everything and everyone is so lifeless and emotionless that it left me slightly cold as well. Everyone constantly checking their readouts makes it quite static and sluggish, too.
Mad Max Fury Road
Mad max winds up helping a truckload of women escape the evil desert people towards the promised land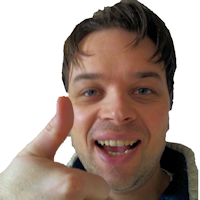 RockmeNow
15-01-2016

Was okay...
I liked the original Mad Max movies more....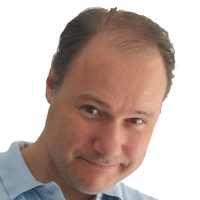 Wittenberg
01-11-2015

This was actually rather good
A great movie that is balanced right, looks tight and manages to maintain a sense of depth and style throughout the machine-flesh mayhem. I also liked how Max himself was a bit off, unconventional hero. A bit mad indeed, and therefore more interesting than your average hero.
Olympus has Fallen
Terrorists take over whitehouse, fallen security agent comes to the rescue
Wittenberg
02-01-2014

The same old mistakes
A dark atmosphere and some hefty gung-ho warfare could have made this intense, were it not for the inevitable patriotism and flag waving, annoying Hollywood plot conveniences and stereotype terrorists (oh come on - nuclear launch codes, again?).
Two days one night
A woman recovering from depression finds out she is going to lose her job, and starts fighting back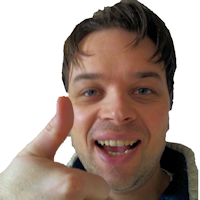 RockmeNow
13-02-2015

Okay
Slow paced movie with a rather straightforward plot, nevertheless managed to keep my attention. Interesting insight into moral issues that people are facing while struggling forward in current day society.
The Discovery
When an afterlife is scientifically proven, suicide becomes rampant because people try to get there
Wittenberg
10-06-2017

Not all I hoped, bit I still liked it
Part of me wished it was more about the discovery itself, part of me wished it was deeper en creepier, but the rest of me was quite pleased with the sober, depressing and character based-approach that still manages to intrigue and serve a satisfying climax.
Euphoria
A woman dying of cancer goes to a secluded place where people with a similar fate come to spend their last days, and asks her sister to escort her
Wittenberg
03-03-2019

Good not great
It doesn't over-dwell in the misery, and the broken relationship between the two added an effective layer to it. But I thought acting was good but not great, and wondered if it could have been a more profound experience.
Kick-ass 2
The normal superhero joins a group of fellow citizin-heros and gets back into action
Wittenberg
14-12-2013

You may not get it
It is hard to connect with this strange mixture of crazy outfits, ridiculous people, bizarre plot, lessons in life and bloody violence. But once I did - way into the movie - I started to laugh and was quite entertained.
Midway
About the famous WW2 battle in the pacific, after Pearl Harbour
Wittenberg
23-12-2019

I feared worse
There's the inevitable movie cliches. The main gum-chewing hero was annoying as hell. But I like how his character changed as he was given responsibility, and the movie features plenty of well done and good looking battle scenes. Yet none of it really stuck as I left the theater.
Man of Steel
Superman can no longer remain hidden when Zod arrives on earth
Wittenberg
01-12-2013

Superman remains tough to beat, and tough to make a good film out of
They have given him some worthy adversaries other than kryptonite, resulting in some really smashing showdowns. But the storytelling is messy, and Hollywood still doesn't realize that an overdose of fast, blurry and over the top destruction only leaves viewers bored and cut off from the movie.
Extermination
Family tries to survive an invasion from outer space and learn something about themselves along the way
Wittenberg
02-08-2018

Very decent scifi with a nice twist
All in all this was quite classy and stylistic most of the time, and it has a satisfactory twist as well. It does, however, dwell in certain scenes, and features some horrible cliches like a little girl risking everyone's lives to get her teddybear. Ugh.
Code 8
Man with electrical superpowers has no to choice but to use them for shady business so he can pay for his mother's medical bills
Wittenberg
01-08-2020

Solid but with some windowdressing
Overall this was quite solid and featured good acting and atmospherics. But ultimately the superpowers and cool airdrop-robots started to feel as window dressing, because they didn't really seem to matter for the development of the story, and a slightly underwhelming crime story was what remained.
Along came Polly
After being brutally dumped on a honeymoon, a man gets a second change with an highschool (true) love
Wittenberg
17-05-2015

Funny and witty
An above average funny movie with quite a few good laughs. It's all courtesy of Stiller's monumental talent for painfully cringe-worthy situations we can all relate too. The rest of the cast is not too shabby either.
Ninjago
The green ninja is having daddy issues, so he and his team venture into the jungle to find the ultimate ultimate weapon to defeat him
Wittenberg
11-10-2017

Unbalanced
These LEGO movies will deliver the frantic action and fun, but I found it an unbalanced with a restless first half and then too much over-emotional scenes in the second one. But who am I? My son rated it 9.5.
King Arthur: Legend of the Sword
One man can claim the magic sword and challenge the evil king
Wittenberg
28-01-2018

Watch out for splinters
At times a majestic and grandiose movie that definitely has it's moments, but also has some distracting dissonants like the weird fast paced conversations and inconsistent character of Arthur himself. Sometimes he was sincere, sometimes a goofball. It failed to latch on, already I am forgetting it.
Pioneer
After a dive accident during the construction of an underwater oil pipeline, one survivor sets off to investigate the truth about what went wrong
Wittenberg
22-11-2014

Genuine and exciting, but full of wankers
I liked the authentic feel throughout, as well as the restrained acting and good underwater scenes. Something was not quite right with the characters though, as everyone was sort of a zombie ignorant ass about everything that was going on.
Attack on Titan
Humans built walls in defence of hungry giants. Until one wall is breeched....
Wittenberg
26-12-2015

Japanese kitch with chilling monsters
I may never get used to the silly Japanese overacting and kitsch expressions, but I have to say these pale giants with their lifeless stares are some of the more intense and terrifying monsters I have seen lately. Memorable and unique.
The Spectacular Now
About adolescents and the challenges and choices they have to face during the process of growing up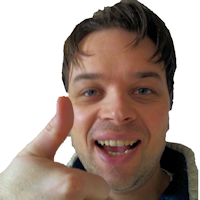 RockmeNow
24-01-2014

How to deal with adolescent hardships (in a non-comic way)
No action or comedy flick, but a nice movie when you are in the right mood for an insightful trip into the world of adolescents and the challenges they have to face. Key words: future plans and careers, (badly ending) relationships, and alcohol abuse (to name just a few we all know so well ;) )
Dark City
Man wakes up in a city where the sun never seems to shine, is suspect of murder and he is hunted down by mysterious men
Wittenberg
05-02-2022

A decent sci-fi-noire puzzler, but without real impact
The blend of film noir, sci-fi and mystery is my cup of tea, and I did enjoy it. But it also felt dated, it never was really scary or intense, and there was something almost childish and artificial about it. It somehow struck me as a clip they play to set the mood for a roller-coaster ride.
Lebanon
The endeavours of an Israeli tank crew in the lebanon war, filmed entirely from within the tank and it's visor views on the outside world
Wittenberg
08-03-2015

Good, but let down by the 'crew'
The point of view of this movie is master stroke and works beautifully. But I found the scared, disjunct, insubordinate and unorganized crew - even before anything happens - unrealistic an unconvincing. I would have rather seen the tension come from war and claustrophobia, not amateurism.
Brain Dead / Dead Alive
An exotic rat bite turn the dead into zombies. An dorky man and his girlfriend fight them with all their might.
Wittenberg
27-08-2017

A classic, but has lost some impact over the years
It reached new levels of splatter-gore when it came out, and it still is quite a bloodbath today. The humorous tone helps to make the somewhat campy effects acceptable, but prevents it from becoming really scary or gross.
1BR
Woman finally finds an appartment, but the local community holds dark secrets. Very dark.
Wittenberg
14-03-2021

It turns out, a decent horror thriller
My finger was resting on the stop button for the first 15 minutes, but then the story, performances and uncomfortable atmosphere materialized and made this a worthwhile movie indeed. May have been limited in budget, but played it out nicely.
Europa Report
Found footage of a lost spacemission to the moon Europa, attempting to find life below it's icy surface
Wittenberg
05-10-2013

An adventure like this ought to be more exciting
Looks good and overall a good watch. But it didn't get quite as emotional, scary, claustrophobic or engrossing as I had hoped. I think the slightly detached actors are the main problem.
Cottage Country
When an idiot brother is about to ruin a romatic weekend of two lovers, one bloody accident leads to another
Wittenberg
30-12-2013

A naughtly mixture of humor and bloody murder
Successfully plays out comedy and murder throughout the movie in an unusual but successful cocktail.
Alien: Covenant
A colonial spaceship decides to do an unscheduled stop at an unknown, potentially habitable, planet when they pick up broadcast from it
Wittenberg
05-06-2017

Another great alien movie that is also a huge disappointment
It still manages to shock and awe with intense alien encounters en space tech porn. But the more it wants to elaborate on the story and origins of the creature, the more it destroys. I wish I had never seen a live engineer - the single dead one was 100x more intriguing.
Star Wars: Episode II - Attack of the Clones
Obi finds out about the clone army, and lots of other stuff going on too.
Wittenberg
28-08-2015

Mixed up
While it contains several outstanding scenes and sound effects (seismic charge!) to make it worthwhile, it is let down big time by an overload of boring politics, cringe worthy attempts at drama and awkward slapstick.
Durante La Tormenta
Through an electronic storm and old camera, a woman saves the live of a boy who died in the past. But now her own live is no longer what it was.
Wittenberg
04-07-2021

A more personal drama involving time paradoxes
I thought it was an interesting idea to have the effects of messing with time work on a more personal, relational level. And while it certainly works and creates a commendable movie, sometimes it felt more like a family drama and it sort of dozes off.
The boxtrolls
Bunch of trolls living in boxes and causing mayhem, are hunted and captured by an evil man. A boy who grew up among the trolls tries to save them...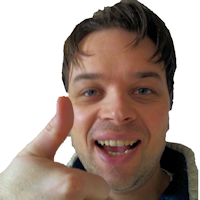 RockmeNow
20-01-2015

Slightly sinister animation movie
A nicely animated movie with some anticipated twists in the plot every now and then. Somehow I wasn't completely pulled in by the story, but an enjoyable watch anyway.
Sin City: A Dame to Kill For
Two stories of people trying to get by in the dark, violent and sweaty world of Sin City
Wittenberg
28-04-2015

Beautifull but distant
Once again beautifully crafted and a marvel to look at. But once the effect wears off, you're left with 1-dimensional, quite unlikable characters whom it is hard to care for, in a world so exaggerated it is hard to believe in.
Closer to God
The aftermath of bringing the first cloned child into this world... or was it?
Wittenberg
16-06-2019

Uneasy in a good way
Has an effective, uneasy atmosphere, and the agonizing sensation of people trying to take care of a strange human in a room in the house, without really revealing what's in there. Could have had more impact with some more style and direction though, and booh for the misleading artwork.
10 Cloverfield Lane
After a carcrash, a girl finds herself hijacked in an underground shelter, appearantly because there's global catastrophy outside?
Wittenberg
23-06-2016

Decent scifi mystery that fails short of being great
A very decent flick with some nice ideas and a good script. The mystery of what's going on, as well as the performances and darkness were a bit mellow for my taste.
From Beyond
Men built a device that allows dangerous beings from other dimensions to come to ours. A sexy psychiarist becomes interested.
Wittenberg
05-06-2022

A fun horror oldie
It's easy to smirk at this somewhat clumsy and overacted movie with a simplistic and sometimes odd story line. But I kind of enjoyed this quirky horror fantasy, with some practical effects that still pack a punch. Not all; some.
Ad Astra
Astronaut sets off on a journey to make contact with his father, who was last seen at Neptune.
Wittenberg
07-10-2019

Not bad, but disappointment prevails
Brad Pitt in Space? 2001 meets Apocalypse Now? This movie couldn't possibly go wrong. And while it does have some great visuals and an intriguing atmosphere, I found that the apathetic character of Pitt, the hop-on hop-off space travel and underwhelming climax meant I ended up slightly disappointed.
Robocop (2014)
Robocop manrobot must pave the way for an evil corp to deploy soulless crimefighting robots in America.
Wittenberg
16-11-2014

Point of view is too boring for what is happening
A darker, more serious version of the original, that is actually quite classy at times. Unfortunately, the story is focused almost entirely at the marketing of Robocop and influencing public opinion about automated crime control, which I did not find the most exciting perspective.
Extraction
Man is hired to extract a kidnapped son of a rich and powerful mob, and gets in whole lot of trouble
Wittenberg
13-11-2020

Good heavy duty action with some issues
A commendable action flick with some very well shot, high-octane, hard-hitting brawling going on. After a while though, the man's ability to endure pain and injury gets a bit much, and the annoying acting style of the kid makes it hard to buy into their supposedly developing bond.
Act of Valor
Seal team hunts down a terrorist across the world
Wittenberg
01-06-2013

Wicked action saved the mission
One the one hand, we have very peculiar acting, misplaced slo-mo shots and indigestible patriotism and voiceovers. On the other, we have exquisite action scenes and a Call of Duty-style story telling that works very well.
Immortals
Gods select mortal man to act against the havoc of King Hyperio
Wittenberg
02-10-2013

Too nasty
It looks fantastic and was made well. But the brutality and sheer nastiness in the movie left a bad taste in my mouth. I am still having nightmares about Brazen Bulls.
Sing
In an animal world, a koala arranges a singing contest talent show
Wittenberg
15-12-2016

Delightful
A delightful movie with great music tracks and characters that will steal your heart. I did feel that the story could have used some more details, and they could have had some more fun with using odd animal species rather than the obvious choices seen here (monkeys, pigs, elephant).
Godzilla: City on the Edge of Battle
Space colonists try to defeat Godzilla by luring him to the mechzilla facility
Wittenberg
22-09-2018

A somewhat mellow but fine chapter in this series
It really is an in-between movie without a convincing climax, and with less tension and mystery than its predecessor. But is also retrains enough of the unique style and excitement to make it worthwhile.
Wonder Woman
Wonder Woman decides to leave the secluded live with the amazones and help out in the human world war, thinking that war God Ares is behind it all
Wittenberg
27-02-2018

Better than other superhero movies but still not very exciting
I liked this better than most superhero movies. It looks crisp, some of the fighting is nicely choreographed and shot, characters are sort of likeable and it isn't as hysteric or over the top as the others. But like most superhero movies, it struggles to reach deeper or really leave an impression.
The Last Duel
Story behind the last official duel of the middle ages, when there were almost no colors
Wittenberg
11-12-2021

Well made and interesting, but know it's basically lengthy love drama
What a great idea to explore what was behind these duels: Who were these people? What were they fighting for? And while the movie is made with much class and great acting, it still felt like a love-triangle-jealousy kind of thing which almost is a bit soapy at times.
Lights Out
Family terrorized by an entity that only appears in the dark
Wittenberg
02-04-2017

Nice gimmick in an ok horror
I love the thing they do with dark and light, but it's not enough to compensate for the over familiar story, characters and performances - which prevent it from becoming truly scary. A fine horror though.
Monstrous
Woman and her son want to leave the past behind in a new house near a pond... but something lurks
Wittenberg
30-10-2022

Great reveal and vibe, but somehow didn't quite nail it
The reveal at the end, and some pondering on my part, made me realize this is actually a pretty clever movie. But the bubbly 50's colors and cartoonish acting of the mother, while creating a unique atmosphere, sort of diminished the scares - which were already a bit cliched.
Devilman Crybaby
A dude can turn into a devil without becoming evil, which gives him the powers to save the world from demons taking over.
Wittenberg
31-07-2020

Intriguing oddball
A really odd manga that is wrong for many reasons, and had me wondering why I was watching it several times. But the strange turned into intrigue, and kept me curious enough to watch all of it - which was rewarded by a tasty finale.
Safety Not Guaranteed
Three reporters go on a trip to seek out the story behind an man advertising time travel. Just how whack can he be?
Wittenberg
17-02-2013

a bit cold
Characters and atmosphere are a bit cold and unsympathetic, in an otherwise amusing and nicely found road/drama/love-movie (with a dash of sci-fi).
Logan
Wolferine is old and tired, rather be driving around for Uber than protecting this mysterious girl that crosses his path
Wittenberg
30-12-2018

Intense and different, but not necessarily likable
I can appreciate the grime atmosphere and action instead of the ridiculous and hollow bubbly colors of most superhero movies. But is does mean that there is hardly anyone to like in this movie, nor is Charles as a needy and deteriorating man any fun to watch.
Stepbrothers
Two senile and failed men must coexist in one house when they become stepbrothers
Wittenberg
01-06-2013

Embarrasingly funny
Part of me thinks it could have been funnier given the two lead actors, but it is sill good fun.
La Nuée
Woman can barely support her family with a grashopper farm, until she finds out they yield better when fed blood
Wittenberg
07-08-2021

A sober animal horror that fails to push through
In a way, this is the eighties animal swarm horror movies re-imagined in a much more realistic, restrained and adult way. It works for the most part, but the same simple and slow atmosphere also had me yearning for some more excitement.
Greyhound
A warship protects a convoy from german wolfpack submarines during a dangerous pass in WW2
Wittenberg
28-02-2021

Good warmovie but short on real involvement
Enough thrills of naval combat to satisfy war movie aficionados like myself, but it's not perfect. The gray and dark tones seem excessive, and the story is a very basic mission-begins-mission-ends affair, causing a lack of involvement. The two flashbacks of a woman seem a futile attempt to fix this
Noah
God asks Noah to built a boat to save all animals from the upcoming global flood
Wittenberg
21-09-2014

Strong but very religious (duh!)
Strong and well made epic. Once they are on the boat, the endless contemplations about God's intentions and whether killing baby's is ok, is quite a lot to take in.
Movies found: 834 | max movies per page: 50 | Showing: 291 - 340
Previous
Next