BoiledDown

.net




If everyone's a critic, then so are we!
Looper
Assassin kills victims that are being sent from the future... until they sent his futureself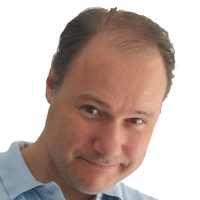 Wittenberg
28-09-2013

Mean and original
Apart from a slowish middle section, it's a wicked, smart and playfull timetravel movie.
Brand New Cherry Flavor
Young movie director has her movie stolen in Hollywood, so she asks a witch to help her take revenge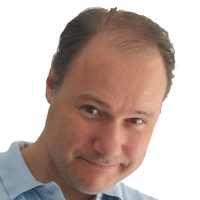 Wittenberg
22-11-2021

A remarkable and bold series that features quite a few novelties
A bit filthy and bizarre, somewhat reminiscent of Lynch/Cronenberg weirdness and I like it. It walks a remarkable line between strange humor (puking live kittens?) and gory violence. I also like the modern day approach to witches and witchcraft.
Hatching
A girl, under constant pressure of her pushy mother, finds an abonded crow egg and decides to brood it herself. Something odd comes out.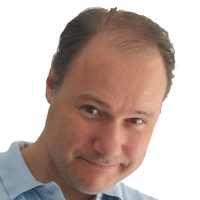 Wittenberg
25-09-2022

Absurd and dark fairytale
Not withstanding some pretty dark themes and scenery, it felt more than a modern, sinister fairy-tale than a true horror - which is quite fine! I think it could have been more intense here and there, acting was a occasionally a bit stiff, but overall a fine and pleasantly absurd tale.
Proxima
Female astronaut must balance her work with taking care being there for her little girl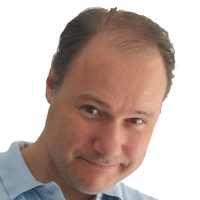 Wittenberg
28-07-2020

Touching and intimate parenthood story with a cool context
I was lured into this by Eva Green, space and the awesome trailer music (which shadows Ryuichi Sakamoto's slightly lazy soundtrack). But what is is mostly is a struggle of career, dreams and parenthood, and a pretty good one at that. But I still want a 'real' Eva Green space movie.
Barbarian
When a girl arrives at her BnB, it is allready occupied. But that is just a prelude to the horror the house contains.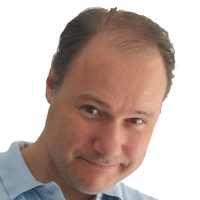 Wittenberg
18-12-2022

A tasty, fresh and creepy horror
A horror with a steady focus, that expertly cashes in on our native fear of dark hallways and is proud do things slightly different. I also like how they keep it fresh with introducing new characters and perspectives a couple of times throughout the movie.
Game Over
Gamer girl finds out there is something morbid with her tattoo ink, and is also being hunted down by a serial killer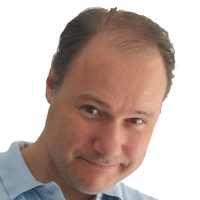 Wittenberg
08-09-2019

Quite creative
I am still not sure if I fully grasp the story, let alone summarize it properly, but this is a rather interesting horror with plenty of worthy moments. It uses some well known horror elements but uses them to built a creative and refreshing story with.
Total Recall (2012)
Man inserts cool secret agent memories in his brain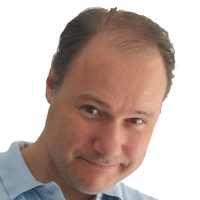 Wittenberg
16-08-2013

A very decent sci-fi action thriller.
If you manage to NOT see this as a reboot, it's a fine sci-fi action flick with some great designs.
Under the skin
Alien version of Scarlett Johannsson looking for men who will not live to tell about their close encounter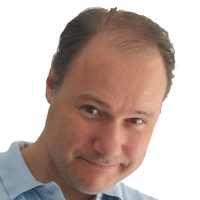 Wittenberg
09-11-2014

A pleasant mystery
The mystery of not quite getting what is going on really adds to suspense and intrigue and this stylish scifi. Low profile in an effective way, but the many long scenes can be a bit much at times.
RockmeNow
04-08-2014

Bit weird and unsettling, but nevertheless interesting and sensual
A must see for those interested in original alien movies, Scarlett Johansson, or both. Partially filmed with standard digital cameras, providing a successfull hidden camera experience. Visual effects from the eighties and creepy sounds throughout the movie provide the cherry on top.
Mission Impossible: Fallout
Some nuclear threat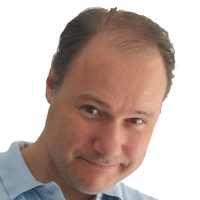 Wittenberg
05-05-2023

Good stuff if you accept the gist
This time, I was prepared and ready for layers of over-the-top plot twist that are not what you thought, yet happened perfectly according to someone's plan, which was also part of another plan. And once that is your mindset, you have yourself a highly amusing, high octane spy action thriller.
Turist
After a man's unheroic behavior during an avalanche, both the skiing vacation and relationship with his family is falling apart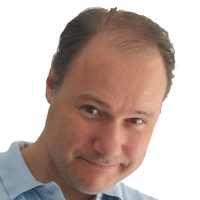 Wittenberg
03-02-2018

Intriguing and very well acted
It beautifully showed how this single event was slowly infecting and spreading like disease in their marriage, courtesy of the textbook acting and gentle pacing and camera work. One of those movies I didn't plan on watching, but couldn't stop once I did.
Serenity
In a divided universe, the crew of a rogue spacehip takes along a fugitive psychic girl who brings them great trouble but also truth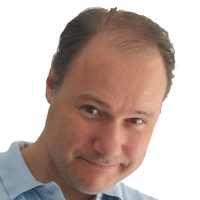 Wittenberg
16-12-2014

A little scifi gem
It's a bit campy and occasionally borderline B-movie-ish. But it never crosses that line, instead delivering many memorable and well done scifi moments, some great designs and humor that works.
Candyman
Artist gets fascinated by the urban legend of the lethal Candyman, who can be summoned in front of a mirror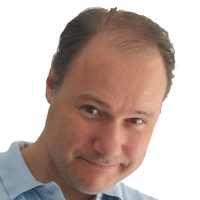 Wittenberg
02-01-2022

A classy horror
A higher tier horror, which proves painfully clear how many others are just brainless scarejump pulp. This is more more interesting, well done and well told throughout. I do feel though that some scenes could and should have been more hair-raising.
The Judge
Succesfull lawyer tries to help his estranged father, who is a judge and suspected of murder
RockmeNow
02-02-2015

Not bad for a movie about lawyers and judges
Solid acting performance by the cast, but no big surprises in the plot. Overall, a pleasant movie.
Godzilla (2014)
Monsters attack (was that a spoiler already?)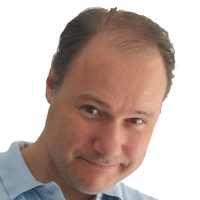 Wittenberg
30-05-2014

Still too much Hollywood for it's own good
Big and bold monster rampage is the easy part, making it count is hard. Some surprisingly stylish scenes are overshadowed (I think it had two artdirectors) by the usual movie laziness en cliches - like people constantly briefing each other about things everyone's already doing. A fun ride though.
Gone Girl
One day, a guy's wife is gone. The search that follows reveals many noire twists to this event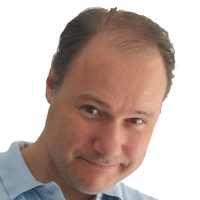 Wittenberg
04-10-2015

Mostly a satisfying mystery crime story
Gloomy and very Finscher indeed. I liked it, but I thought the girl was too alien and the guy too earthlike to make much sense of their relationship in the first place.
Cashback
Chronically unable to sleep after a breakup, a guy decides to use this new time to work in a supermarket, where he discovers he posesses time alteration abilities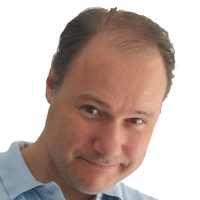 Wittenberg
26-08-2020

Nice, but not all the way
A very charming, sympathetic and occasionally very sexy movie. The atmosphere of these teenagers plowing through the night is neat. Unfortunately, it can't maintain the magic all the way through, and even deteriorates some of it with dissonant elements like the soccermatch and kung-fu kid.
Perfect Blue
Pop idol band girl switches to acting, which quickly turns dark and strange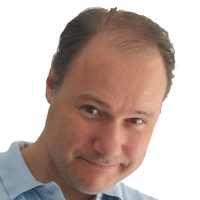 Wittenberg
02-06-2019

Great change of tone
With it's minimal animation, stiff voiceovers and Japanese girlpop power vibe, it took me some effort to get into this. But this beautifully contrasts with the dark and vile direction it takes on later, and then, when it starts to mess with time and your head as well, the effort had been worth it!
Audition
A man is looking to remarry a mysterious girl he notices in an audtion for a movie, but she leads him to great peril - to put it mildly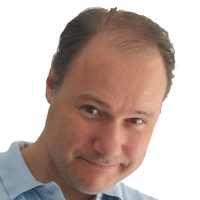 Wittenberg
29-12-2022

Remarkable
About 90% of the movie is romantic drama leading up to the infamous 10% of painful torture. If you didn't know about this finale, I suspect some might wonder where this movie is going and what it is about. But as it is, the combination makes for an intriguing and remarkable movie.
Ted
A boy's teddybear comes to live and they become best friends.... which becomes problematic when he is an adult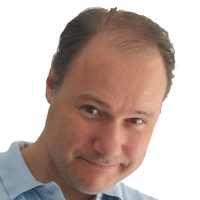 Wittenberg
25-02-2013

Should have been even funnier
The whole idea is so outstandingly funny that I couldn't help feeling somewhat disappointed. But it IS funny.
Escape from Tomorrow
Familyman slowly looses his mind in Disneyland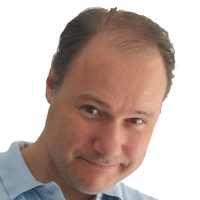 Wittenberg
14-09-2014

Succesful absurdity
Successfully achieves an uncanny atmosphere without over relying on effects, instead setting an ominous mood with black and white tones. I also dig the usage of a superhappy place for something twisted to evolve. Quite exciting.
Valhalla Rising
A mysterious, mute and invincible viking warrior is reluctantly asked to join other vikings in search of the promised land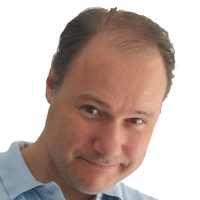 Wittenberg
25-09-2022

Somber viking tale
This somber, raw and quiet movie, only occasionally augmented by bearded vikings mumbling a few words, is quite a slow burner but is intense nonetheless. It worked for about 3 quarters in, after which I started longing for some action or plot development. Still, a nice change of pace.
Knights of Sidonia (season 1)
A huge spaceship-part-meteorite is in constant battle with equally huge space creatures that can take over humans traits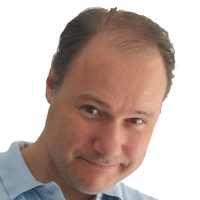 Wittenberg
19-07-2020

Pretty fly
Some characters can be a bit manga-crincy as expected (especially the women), but it has stuff to make up for it: exciting space battles and weaponry, a well developed atmosphere, and very imaginative, strange and impressive (dare I say scary?) gauna monsters indeed.
Die Hard 2
This time our hero gets caught up in the hostile take-over of an entire airport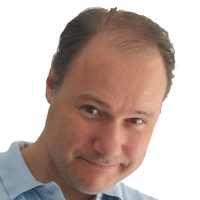 Wittenberg
14-03-2018

A worthy succesor
I guess it would never have been able to top the original, but I commend them for getting close and successfully prolonging the same action, humor and on-man-army formula. It's all just a bit less snappy.
The Hobbit: An Unexpected Journey
Hobbit is asked to join midgets and a wizard on a journey to regain access to a castle taken by a fire dragon.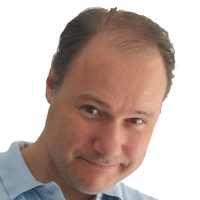 Wittenberg
13-02-2013

Awesomeness, but did not leave me in awe
It's a beautiful grandiose piece of work. But somehow I was looking at it more than I was experiencing it. And why are these whining hobbits the chosen one? And why didn't Gandalf summon those giant birds earlier, to get them there immediately? WHYYY.
Jurassic World: Fallen Kingdom
A vulcano is threatening to wipe out the dinos, so they set up a rescue operation.... or is it?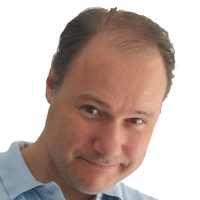 Wittenberg
10-06-2018

Another fine but slightly depressing episode
This franchise keeps delivering solidly made, unpretentious adventure in which over the top nonsense and action just feels as part of the deal. I did think this one had a too dark and depressing atmosphere, and after so much dino's footage lately I can only get modestly excited by them.
Guardians of the Galaxy Vol. 2
Amidst action and chases, Peter finds his dad. But a great danger lurks for the guardians and the universe.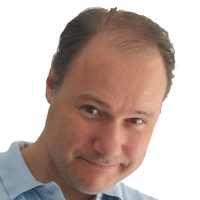 Wittenberg
28-01-2018

Bursting with life
It's almost impossible not to fall for the groovy atmosphere, ultra saturated colors, fantastic designs, wonderful scenery and continuous wisecracks. It was clearly made with heaps of faith and love for this universe, and I salute them. But a deep, engrossing adventure it is not.
The Call
Woman gets a call from a woman living in the past. Friends at first, they end up hunting each other in different times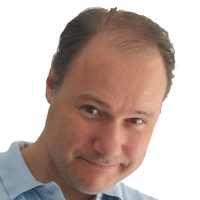 Wittenberg
19-02-2021

A well executed idea
A great idea that is played out interestingly and excitingly without overdoing it. Some horror, some thriller and smart tricks with time. I couldn't ask for more.
Prometheus
Team sets out on a spacejourney to a investigate a distant location indicated by ancient cave drawings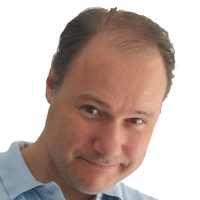 Wittenberg
27-05-2013

Beautiful failure
Shattering beauty in an exciting alien universe - badly damaged by an unlikely crew doing unlikely things in a scenario full of WTF-moments.
Eden Lake
Couple goes to a lake to have a romantic time, but a gang of youngsters turn it into hell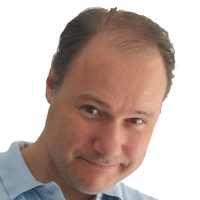 Wittenberg
09-07-2022

Unpleasant weekend trip
Things really go south, and you really feel for the couple as it goes from spoiling to terrorizing and worse. Making the gang all kids makes it all very uncomfortable, as you want them to smash their heads against a rock but they sort of can't.
65
Astronaut crashes on some planet and must face the dangerous creatures living on it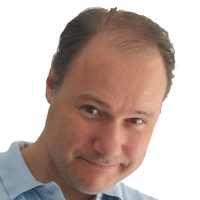 Wittenberg
09-04-2023

Simple but highly enjoyable
I guess it's guilty of doing some dinosaur cliche's, and perhaps we won't ever be impressed by them again as we once did. But I liked seeing them in a different scifi context, and I also thought the movie was a simple but very solid and amusing ride. Adam manages to elevate it far above pulp.
V/H/S aka VHS
A collection of stories, glued together by a horry story, involving various videorecordings of horrific events .Though not all on VHS it seems.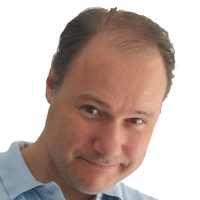 Wittenberg
17-12-2017

Loud noise but plenty to make up for it
The hard, restless cuts and loud music can be a bit much, but I did think they have a unique mood going on, there are enough memorable shock moments. And what really struck me was the natural and believable acting throughout, which made the entirely adolescent cast bearable for once.
T-34
A Russian ace tank commander is captured by the germans, but gets a unique opportunity to escape. With a tank, of course.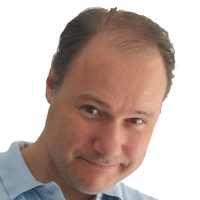 Wittenberg
06-12-2020

Tank porn. It exists.
A rather bold action flick showing loads of tanks with super slowmo shell penetrations and sweaty screaming Russians. I feared it was more of a videoclip than a movie, but the story catches up and makes it worthwhile and quite exciting indeed. Perfect for tank aficionados like me.
American Sniper
About the 'legend' sniper who killed over 160 people in Iraq missions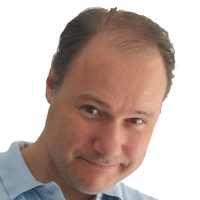 Wittenberg
29-03-2015

Very good war movie, even moreso if you like Texan cowboydreams.
I wasn't too keen on the Texas-cowboy-American-hunt-with-your-son-patriot-there's-always-vacant-pretty-girl-just-sitting-at-the-bar elements. Not overly successful as a war commentary either. As a war movie though, is filmed with class, sincerity and restraint and hits hard.
Pleasure
A young woman in pursuit of a career in the adult movie industry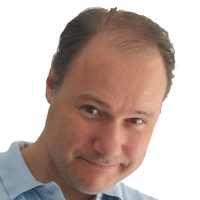 Wittenberg
19-03-2023

An intense and probably revealing inside look full of contrasts
I found it especially good at creating contrasts: how the atmosphere changes before, during and after a shoot, and how she continues to pursue her ambitions despite the demeaning and sometimes brutal treatment. The clean, observant, non-dramatic style makes it feel like a documentary.
The Visit
Brother and sister document their first a visit to their grandparents. Including what happens with them after 21:30.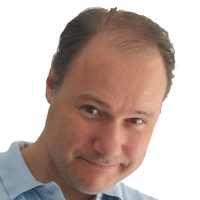 Wittenberg
29-05-2016

Evolves into something good
What starts of somewhat doubtfully as yet more mockumentary by cute rapping teenagers, gradually evolves into a rather dark, vile, nasty and scary movie indeed. It's slow pacing and lack of gore/fx only make it stronger.
Squid Game
Out of money and out of a future, a small-time hustler accepts an invitation to mysterious game that offers a great price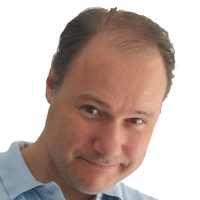 Wittenberg
14-11-2021

Unique, dark and bright
While the viral success and hype it generated may seem a bit much, I would agree that it is a fresh, well made series that make you eager for the next episode. The bright colors contrast nicely with the dark theme, you get to like the protagonists and loathe the bad ones.
The Lodge
Two children wind up alone in an isolated lodge with the mysterious, former-cultmember new girlfriend of their father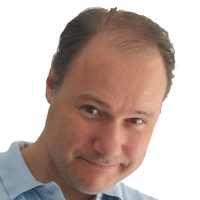 Wittenberg
16-09-2022

A very decent if not somewhat inplausible mystery/horror
When I thought about this movie afterwards, I started feeling the story was rather far fetched in places, but this didn't bother when I watched it. Instead, I rather enjoyed the ominous mood, the tasteful reli-creepiness and the cold scenery.
Triangle
Shipwrecked friends climb onto a passing ship, but it is hardly an improvement....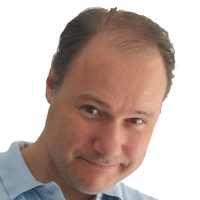 Wittenberg
16-08-2015

An great story, executed slightly dull
Direction and performances are a bit uninspired, contrasting with a really nifty and clever story that keeps your attention all the way. Even my wife stayed awake for this one.
The Conjuring 2
A haunted house, based on a true story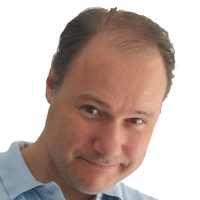 Wittenberg
30-01-2017

Very fine horror that is just a bit too long
A good horror that impress with plenty of scares accentuated by great camerawork, and refrains from too much cheap jump scares. Like it's predecessor though, I thought it went on for too long so my 'get scared' supply ran out and I was just taking it in. Too bad.
Ghost in the Shell 2: Innocence
An investigation into pleasure robots that start to kill their owners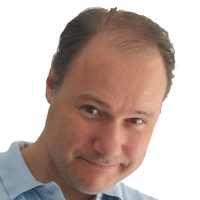 Wittenberg
10-06-2018

Not for everyone, but a joy for some
Once again it will test your endurance for coping with long, poetic, endless metaphors and contemplations about technology. And once again it will reward you with a fabulous combination of drawn and CGI graphics and a fascinating atmosphere. A bit too low an action maybe, but worth it.
Exception
The printed crew of a spaceship on a mission to terravorm a planet for humans, encounters sabotage endangering the mission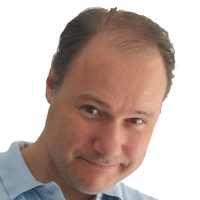 Wittenberg
19-02-2023

Kitchy, unique and atmospheric
I almost could not get over the heinous, ridiculous way the crew looked (especially Mack!), but realized it matched with the oddly unique, kitschy interior of the spaceship, creating a unique vibe. I really liked this show, with an interesting story, a great finale and fantastic music.
Raya and the Last Dragon
A girl sets out the unite a divided nation, but needs to revive the last Chinese dragon to do so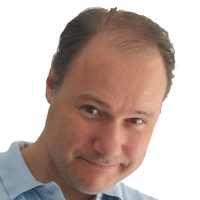 Wittenberg
28-03-2021

A sweet adventure with some new and some familiar stuff
A competent, colorful and quite exciting adventure. I liked how the appearance and behavior of the dragon wasn't 're-imagined' and stays close to the Chinese originals (even if they somewhat resemble Little Pony's®). The humor and inevitable morals in the story are a bit much, but ok.
Underwater
People have to find their way up to the surface when something assaults and crumbles an underwater station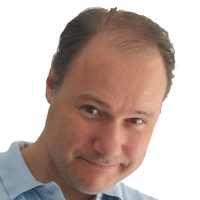 Wittenberg
27-04-2020

Not much new but still good underwater thrills
This was unexpectedly solid in fact. Not much wrong with the underwater and alien excitement at all. It is let down by the rather linear story with no real surprises, and looses an entire point for awful appearance of Stewart. God I wish she looked like she did in Camp X-ray in this.
The Secret Life of Pets
When humans leave their pets at home during work, the pets start their second live and embark on an adventure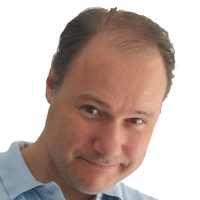 Wittenberg
21-08-2016

Fun and heartwarming
Another original, joyful, colorful and funny animation that is hard to fault. Pet owners will get some extra laughs out of the recognizable pet quirks shown. These animation movies are constantly of such a high quality that they will have to come up with something new to stand out.
Baskin
Turkish movie about a police squad ending up in a devilish mansion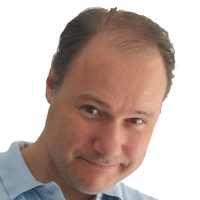 Wittenberg
02-04-2018

Original, effective and hellish
While the actors may not be very likable, at least their character are unique and distinct, and we are given the time to get to know them. The finale is truly hellish, the atmosphere is ominous and there's some interesting stuff going on in the time line as well.
The Raid 2
Martial-arts wonderboy goes undercover to infiltrate the local mafia and gets involved in quite a bit of brawls and the powerstruggle between and within clans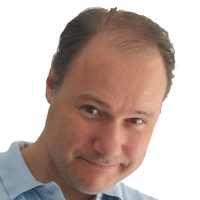 Wittenberg
02-02-2015

Ouch
Loaded with an insane amount of painful fighting, with faces cracked and banged against walls, bones snapped, and knives, hammers and bats smashing and hacking away. It gets you nauseous and uncomfortable. But my my, it is also expertly choreographed and shot.
Ralph breaks the Internet
Guess where they're heading this time?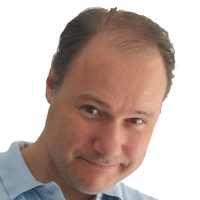 Wittenberg
05-09-2021

As good as you could hope for
A fine sequel. I liked how the visualized the internet. It doesn't, however, manage to overcome the sequel curse and bring back the magical atmosphere, or the refined and diverse story line from the first part.
Tomorrowland aka Project T
A rebelious teenage girl is the chosen one to glimpse into a future world - and save it too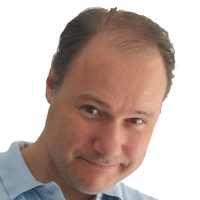 Wittenberg
27-05-2015

Gorgeous but Disney
For younsters, this is a splendid and exciting space adventure with a great spirit. Grumpy old men like me need to deal additionally with the miles thick morals, and the over-smart main character and her indifference towards the amazing things she encounters.
Skyscraper
Man is going to save his family from the highest skycraper in the word. On fire. With one leg. With crooks inside.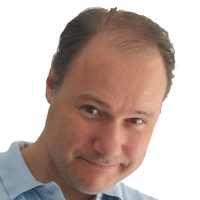 Wittenberg
27-01-2019

The fun to be had!
No doubt we could make a long list of things that are dumb or preposterous about this movie. But I thought they nailed that lovely vibe of action-disaster movies of yesteryear, and I honestly can't think of a recent movie that made me enjoy myself and sit on the edge of my seat like this one!
Rogue One
How the rebels stole the plans for the Death Star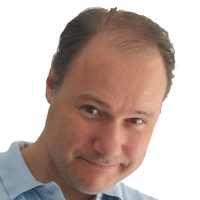 Wittenberg
18-12-2016

Staying loyal to the franchise has it's drawbacks
Despite exquisite action scenes and many memorable Starwars moments, something felt tired. How many dramatic Vader entrances must I care for? How many nameless (and still incompetent) stormtroopers killed? How many shields disabled just in time? How much dangling in high shafts?
Movies found: 915 | max movies per page: 50 | Showing: 151 - 200
Previous
Next