BoiledDown

.net




If everyone's a critic, then so are we!
Ant-Man
This superhero can shrink to the size of ants and defeat evil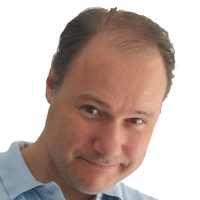 Wittenberg
13-03-2016

A small but sympathetic hero movie
A bit slowish, silly and I am not even sure it looked that great. But there's a kind of uncomplicated, honest and straight-up fun entertainment in here, making it more enjoyable than certain other hysteric and megalomanic hero movies.
Liar Liar
The son of a slick, smooth lawyer wishes his father cannot lie for one day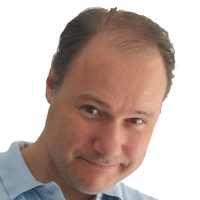 Wittenberg
25-06-2018

Simple idea brought to live succesfully by Carrey's skills
Carrey is at the top of his game here, and whether you like his style or not, the way he puts it down really was very funny and unique to me. This movie has a sense of fun and flow that modern comedy's lack. Even the inevitable moral to it all is actually (and luckily) quite restrained.
Sucker Punch
Girl is institutionalized, but lives violent fantasies while dancing which help her escape it the end. Or something.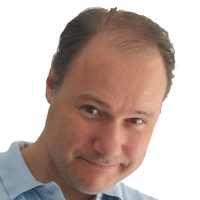 Wittenberg
20-04-2014

Violent video clip, done with much love
Easy to fault, but I was amused by the violent, fabulously stylized, unearthly, anachronistic action, as well as the moody and steamy atmosphere. Absorb it like a videoclip, then you may get it.
Benedetta
Nun in Monastry developes sexual feelings for another nun. And stigmata, too.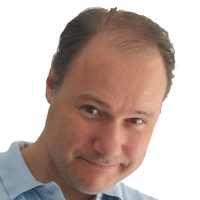 Wittenberg
25-12-2021

The mix works
Lesbians nuns would seem like a recipe for disaster, but I don't think it is. The mystery of her divinity and stigmata is interesting enough, the religious habits give it some weight, the supernatural elements give it some spice, and well - it can be sort of erotic. Interesting package deal.
Hacksaw Ridge
About the WW2 soldier who refused to touch a weapon, but worked mircales as a medic in the battelfield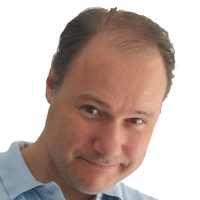 Wittenberg
20-11-2016

A truly impressive war story, fogged by Hollywood smudge
Considering the incredible heroism and war footage on offer, there was no need to add the rather cheesy and corny love interest and, more importantly, absolutely SMOTHER everything in patriotic, choir-blazing, slow-motion Hollywood kitsch.
Land of Mine
After WWII, young german POW's are brougt to Denmark to clear the beaches of mines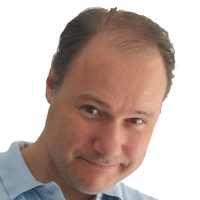 Wittenberg
29-12-2016

A good movie about something bad
Needless to say a rather depressing affair, but it isn't dwelling in it's misery. There's a (intentional?) contrast with the sunny beach, mellow light and ordeal that is taking place. The developing relationship with the ruthless captain and the boys worked for me.
Midnight Mass
A new priest comes to a small island with a deeply christian community. Alongside miracles, he brings something more sinister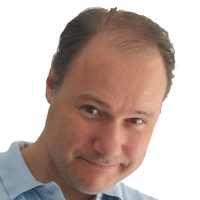 Wittenberg
25-11-2021

Reli horror story with pleny of class (and monologues)
Very atmospheric, with a calm but steady pace, a slow but addictive built-up of mystery and loads of interesting characters. Many tend to talk in long, long, monologues which impresses at first, then starts to feel unnatural, then slowly become too much and even get in the way of the finale.
The Shallows
Surfgirl gets terrorized by shark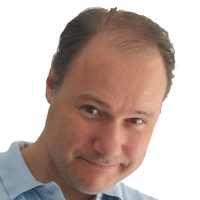 Wittenberg
08-07-2017

Gorgeous to look at, with really decent shark terror as well
This is beautifully shot and was made with much finesse. At times, the imagery of the ocean feels like living paintings. Acting and thrills are also good, making this one of the better sharks movies out there.
Only God Forgives
Drug dealer in Thailand gets caught up a bloody circle of revenge when his brother is killed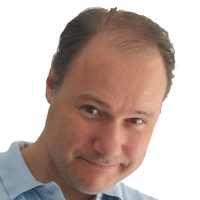 Wittenberg
27-10-2013

Bloodred
Dark, bloody and mesmerizing movie that views like a comicbook, the way it slowly serves it's mostly static scenes one by one.
Superbad
Two constantly arguing but inseparable friends on a mission to get booze and laid on the last party of the year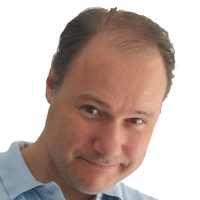 Wittenberg
05-08-2018

The Tarantino of highschool movies
The constant and lengthy foul-mouthed dialogues and contemplations create an atmosphere reminiscent of Tarantino movies. It's kind of like an adult version of highschool movies. Cool.
Jupiter Ascending
Ordinary girl is destined to play a crucial role in intergalactic dynasties and their plans to harvest earth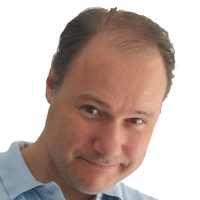 Wittenberg
11-02-2015

Wonderful space entertainment with some non-lethal flaws
Sure there are problems; it doesn't really enter your heart, and the frantic action can be hard and tiring to follow. Make no mistake though, as this is a grand deluxe space opera spectacle with a story, design, scale, characters and fantasyworld to rival Starwars.
The Secret Life of Walter Mitty
An office nobody frequently gets lost in his daydreams, but for a last assignement and a love interest, his adventures must become real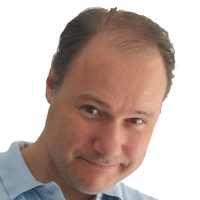 Wittenberg
13-04-2014

Wonderfull movie that had even more potential
Great idea, beautifully done in a movie with a big heart. I thought the pacing was not quite right and it could/should have been even more magical.
Life on the Road
David Brent goes touring with his band, hoping for a breakthrough and a recorddeal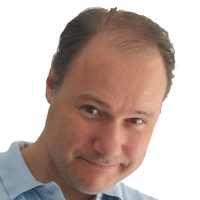 Wittenberg
02-09-2017

I you love to hate him, you'll love this
Maybe not quite as unbearable as The Office, this movie still provides a fresh dose of the self-torture, cringing, laughing, shame and gasping that come with watching this man at work.
Upgrade
Man looses his wife and spine after a brutal accident and assault. An implant of a autonomous chip gives him control again, along with some new skills that come in handy for revenge.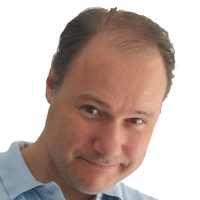 Wittenberg
12-05-2020

Cool man
A stylish, fresh movie with some very cool fighting scenes and a nice mix of sci-fi, action and some humor.
Lucy
Woman gains acces to full brain capacity after a drug is accidently spilled in her body - giving her remarkable skills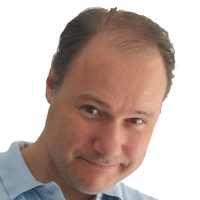 Wittenberg
12-08-2014

Survives its many flaws
I wish the superpowers were a little less extreme, the science a bit more refined, the pacing a but more delicate. It's also unfortunate that the superpowers are only used for fighting goons, not something more poetic. Despite all that, it still is a very entertaining, smart and quite a cool movie.
Dead Pool
Dead Pool is off to avenge his creator (sure the superhero skills are cool but what it did to his skin, not so much)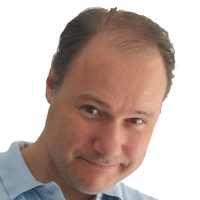 Wittenberg
20-11-2016

Refreshingly nasty
With his bad mouth, self awareness, humor and ultra cool action scenes, Dead Pool is a breath of fresh air amidst his unbearably boring Marvel colleagues. Story wise, it could step up a bit though as that felt shallow and plain.
Self/less
Terminally ill man signs up for his inner self to be transfared to younger body... they got from... where exactly?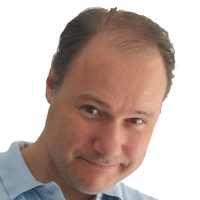 Wittenberg
24-01-2016

A very decent in between scifi with good ideas
Original science fiction mystery that gradually evolves into an action thriller. It is quite nice indeed, but could have hit harder by exploring this profound premise and what it might do to people mentally.
Dredd
Comicbook judge-jury-executioner takes rookie into builidng full a drug addicted badguys (and a badwoman)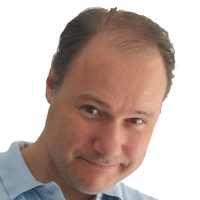 Wittenberg
18-02-2013

Fine heavy duty action
Movies that occur in a single place can feel somewhat cheap. But I quite enjoyed this moody, dark, heavy action flick with some beautiful slo-mo scenes and sounds.
Short Peace
4 short anime tales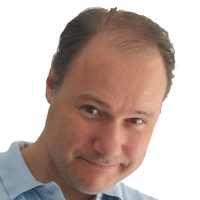 Wittenberg
22-11-2021

Puts some full-length anime's to shame
While they are too short to really have an impact, I quiet enjoyed these original and beautifully drawn anime's. They are a big step up from the usual, similar looking and sounding anime stuff and I am ready for more!
Brightburn
In superman fashion, a couple adopt a child that came falling from the sky. But what are his powers, how good is he?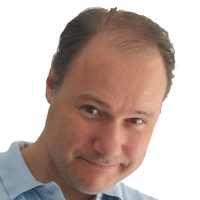 Wittenberg
04-03-2020

I quite liked this
This worked remarkably well. It uses the superman foundation but takes it a whole new direction with tasteful suspense, some horror, some scifi and nice characters whilst still keeping it compact and intimate.
Nymphomaniac II
The nymph carries on to tell her live story to her new analytic friend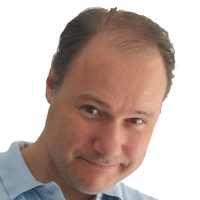 Wittenberg
10-08-2015

Dark and unpleasant but somehow very relevant too
Darker than the previous one, (even) more difficult to digest too. But something about it feels relevant and it is quite an intense experience that keeps you gazing in awe.
Proxima
Female astronaut must balance her work with taking care being there for her little girl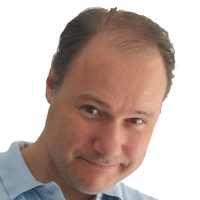 Wittenberg
28-07-2020

Touching and intimate parenthood story with a cool context
I was lured into this by Eva Green, space and the awesome trailer music (which shadows Ryuichi Sakamoto's slightly lazy soundtrack). But what is is mostly is a struggle of career, dreams and parenthood, and a pretty good one at that. But I still want a 'real' Eva Green space movie.
Ghost in the Shell
Cyborg police officer is threatened by an entity from within her hardware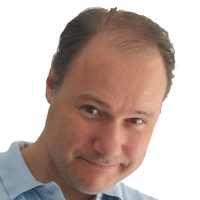 Wittenberg
08-05-2016

Dialogues not overly succesful, but the rest is
The dialogue can by long, stiff and unnatural. But the wonderful imagery, music, mysterious atmosphere and mesmerizing scenes of future Japan still make it an intriguing experience.
Turist
After a man's unheroic behavior during an avalanche, both the skiing vacation and relationship with his family is falling apart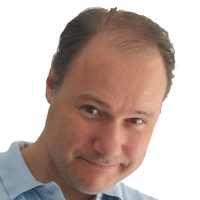 Wittenberg
03-02-2018

Intriguing and very well acted
It beautifully showed how this single event was slowly infecting and spreading like disease in their marriage, courtesy of the textbook acting and gentle pacing and camera work. One of those movies I didn't plan on watching, but couldn't stop once I did.
Game Over
Gamer girl finds out there is something morbid with her tattoo ink, and is also being hunted down by a serial killer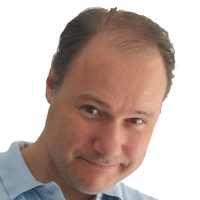 Wittenberg
08-09-2019

Quite creative
I am still not sure if I fully grasp the story, let alone summarize it properly, but this is a rather interesting horror with plenty of worthy moments. It uses some well known horror elements but uses them to built a creative and refreshing story with.
Cashback
Chronically unable to sleep after a breakup, a guy decides to use this new time to work in a supermarket, where he discovers he posesses time alteration abilities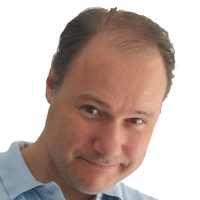 Wittenberg
26-08-2020

Nice, but not all the way
A very charming, sympathetic and occasionally very sexy movie. The atmosphere of these teenagers plowing through the night is neat. Unfortunately, it can't maintain the magic all the way through, and even deteriorates some of it with dissonant elements like the soccermatch and kung-fu kid.
White Tiger
During WW2, in trying to deal with a mysterious Nazi tank, the Russian army turns to an equally mysterious tank driver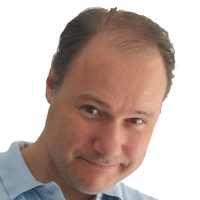 Wittenberg
24-01-2016

Good WW2 movie with a dash of mystery
An intense and sometimes gruesome looking WW2 flick that can be a bit slow at times, but compensates with a nice mixture of mystery, war, interesting characters and a diverging but well done ending.
Philomena
A journalist and an elderly lady are on a quest to find her son who she had to give up for adoption fifty years ago
RockmeNow
09-02-2014

Light hearted drama that is actually worth a watch
Sympathetic movie with a touching story based on true events (including the dubious role of the catholic church in child adoptions in Ireland), and very convincing acting by Judi Dench. Ideal movie for men who want to show their partner they actually have a sensitive side as well....
Brand New Cherry Flavor
Young movie director has her movie stolen in Hollywood, so she asks a witch to help her take revenge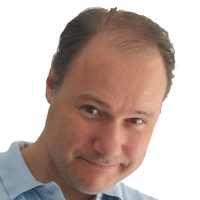 Wittenberg
22-11-2021

A remarkable and bold series that features quite a few novelties
A bit filthy and bizarre, somewhat reminiscent of Lynch/Cronenberg weirdness and I like it. It walks a remarkable line between strange humor (puking live kittens?) and gory violence. I also like the modern day approach to witches and witchcraft.
Candyman
Artist gets fascinated by the urban legend of the lethal Candyman, who can be summoned in front of a mirror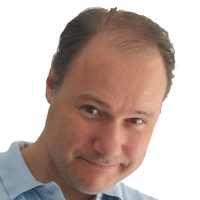 Wittenberg
02-01-2022

A classy horror
A higher tier horror, which proves painfully clear how many others are just brainless scarejump pulp. This is more more interesting, well done and well told throughout. I do feel though that some scenes could and should have been more hair-raising.
Knowing
A time capsule dug up at school contains a paper with only numbers, which turn out to predict past disasters with remarkable accuracy... and future ones too.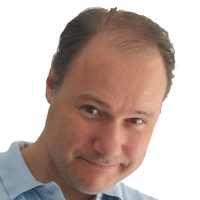 Wittenberg
10-08-2015

It can be liked!
Apparently I am the only one who likes this movie. But heck: it's an exciting story, the performances are fine and it contains some terrifying and unrivaled footage of disasters. I even liked the ending too, it is pretty!
Knights of Sidonia (season 1)
A huge spaceship-part-meteorite is in constant battle with equally huge space creatures that can take over humans traits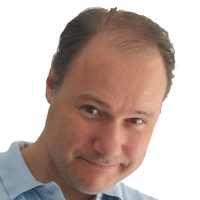 Wittenberg
19-07-2020

Pretty fly
Some characters can be a bit manga-crincy as expected (especially the women), but it has stuff to make up for it: exciting space battles and weaponry, a well developed atmosphere, and very imaginative, strange and impressive (dare I say scary?) gauna monsters indeed.
Perfect Blue
Pop idol band girl switches to acting, which quickly turns dark and strange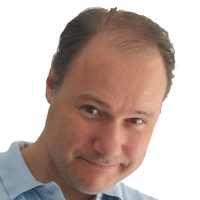 Wittenberg
02-06-2019

Great change of tone
With it's minimal animation, stiff voiceovers and Japanese girlpop power vibe, it took me some effort to get into this. But this beautifully contrasts with the dark and vile direction it takes on later, and then, when it starts to mess with time and your head as well, the effort had been worth it!
Die Hard 2
This time our hero gets caught up in the hostile take-over of an entire airport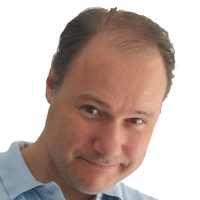 Wittenberg
14-03-2018

A worthy succesor
I guess it would never have been able to top the original, but I commend them for getting close and successfully prolonging the same action, humor and on-man-army formula. It's all just a bit less snappy.
Looper
Assassin kills victims that are being sent from the future... until they sent his futureself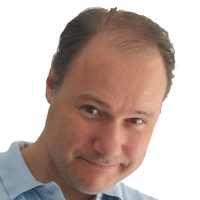 Wittenberg
28-09-2013

Mean and original
Apart from a slowish middle section, it's a wicked, smart and playfull timetravel movie.
Guardians of the Galaxy Vol. 2
Amidst action and chases, Peter finds his dad. But a great danger lurks for the guardians and the universe.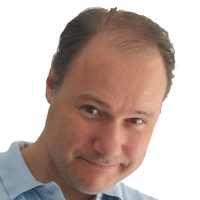 Wittenberg
28-01-2018

Bursting with life
It's almost impossible not to fall for the groovy atmosphere, ultra saturated colors, fantastic designs, wonderful scenery and continuous wisecracks. It was clearly made with heaps of faith and love for this universe, and I salute them. But a deep, engrossing adventure it is not.
Jurassic World: Fallen Kingdom
A vulcano is threatening to wipe out the dinos, so they set up a rescue operation.... or is it?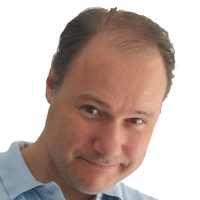 Wittenberg
10-06-2018

Another fine but slightly depressing episode
This franchise keeps delivering solidly made, unpretentious adventure in which over the top nonsense and action just feels as part of the deal. I did think this one had a too dark and depressing atmosphere, and after so much dino's footage lately I can only get modestly excited by them.
Under the skin
Alien version of Scarlett Johannsson looking for men who will not live to tell about their close encounter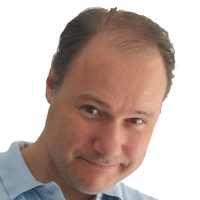 Wittenberg
09-11-2014

A pleasant mystery
The mystery of not quite getting what is going on really adds to suspense and intrigue and this stylish scifi. Low profile in an effective way, but the many long scenes can be a bit much at times.
RockmeNow
04-08-2014

Bit weird and unsettling, but nevertheless interesting and sensual
A must see for those interested in original alien movies, Scarlett Johansson, or both. Partially filmed with standard digital cameras, providing a successfull hidden camera experience. Visual effects from the eighties and creepy sounds throughout the movie provide the cherry on top.
V/H/S aka VHS
A collection of stories, glued together by a horry story, involving various videorecordings of horrific events .Though not all on VHS it seems.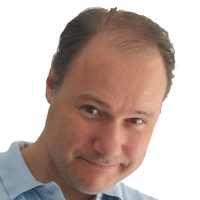 Wittenberg
17-12-2017

Loud noise but plenty to make up for it
The hard, restless cuts and loud music can be a bit much, but I did think they have a unique mood going on, there are enough memorable shock moments. And what really struck me was the natural and believable acting throughout, which made the entirely adolescent cast bearable for once.
Serenity
In a divided universe, the crew of a rogue spacehip takes along a fugitive psychic girl who brings them great trouble but also truth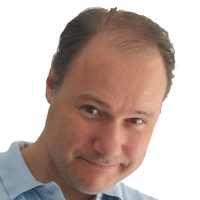 Wittenberg
16-12-2014

A little scifi gem
It's a bit campy and occasionally borderline B-movie-ish. But it never crosses that line, instead delivering many memorable and well done scifi moments, some great designs and humor that works.
The Call
Woman gets a call from a woman living in the past. Friends at first, they end up hunting each other in different times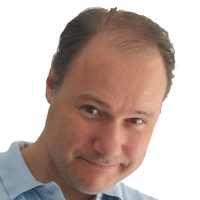 Wittenberg
19-02-2021

A well executed idea
A great idea that is played out interestingly and excitingly without overdoing it. Some horror, some thriller and smart tricks with time. I couldn't ask for more.
Beyond the Black Rainbow
I THINK it's about a woman in therapy in a secluded hypermodern (in the eighties at least) facility, trying to get out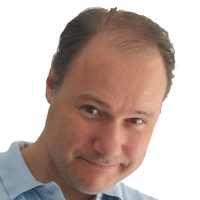 Wittenberg
13-06-2016

If you see it you might need therapy also
A weird ass trip of the first kind, in which you mostly have to figure out for yourself what to make of it as you are being sedated by the psychedelic colors and imagery. Its crawling pace is both a strength and weakness. Not for everyone, but I was quite hooked indeed.
Total Recall (2012)
Man inserts cool secret agent memories in his brain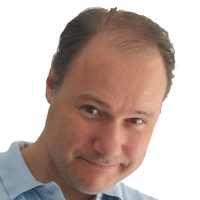 Wittenberg
16-08-2013

A very decent sci-fi action thriller.
If you manage to NOT see this as a reboot, it's a fine sci-fi action flick with some great designs.
T-34
A Russian ace tank commander is captured by the germans, but gets a unique opportunity to escape. With a tank, of course.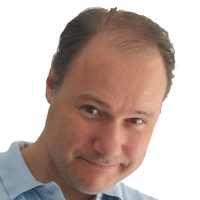 Wittenberg
06-12-2020

Tank porn. It exists.
A rather bold action flick showing loads of tanks with super slowmo shell penetrations and sweaty screaming Russians. I feared it was more of a videoclip than a movie, but the story catches up and makes it worthwhile and quite exciting indeed. Perfect for tank aficionados like me.
Godzilla (2014)
Monsters attack (was that a spoiler already?)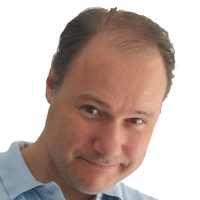 Wittenberg
30-05-2014

Still too much Hollywood for it's own good
Big and bold monster rampage is the easy part, making it count is hard. Some surprisingly stylish scenes are overshadowed (I think it had two artdirectors) by the usual movie laziness en cliches - like people constantly briefing each other about things everyone's already doing. A fun ride though.
Escape from Tomorrow
Familyman slowly looses his mind in Disneyland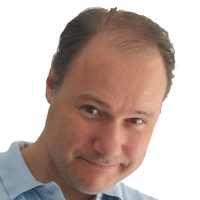 Wittenberg
14-09-2014

Succesful absurdity
Successfully achieves an uncanny atmosphere without over relying on effects, instead setting an ominous mood with black and white tones. I also dig the usage of a superhappy place for something twisted to evolve. Quite exciting.
The Conjuring 2
A haunted house, based on a true story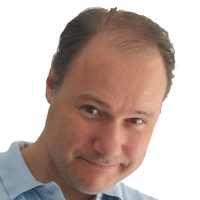 Wittenberg
30-01-2017

Very fine horror that is just a bit too long
A good horror that impress with plenty of scares accentuated by great camerawork, and refrains from too much cheap jump scares. Like it's predecessor though, I thought it went on for too long so my 'get scared' supply ran out and I was just taking it in. Too bad.
Ghost in the Shell 2: Innocence
An investigation into pleasure robots that start to kill their owners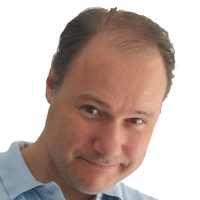 Wittenberg
10-06-2018

Not for everyone, but a joy for some
Once again it will test your endurance for coping with long, poetic, endless metaphors and contemplations about technology. And once again it will reward you with a fabulous combination of drawn and CGI graphics and a fascinating atmosphere. A bit too low an action maybe, but worth it.
Raya and the Last Dragon
A girl sets out the unite a divided nation, but needs to revive the last Chinese dragon to do so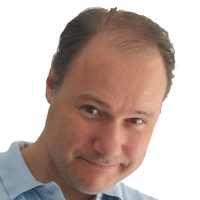 Wittenberg
28-03-2021

A sweet adventure with some new and some familiar stuff
A competent, colorful and quite exciting adventure. I liked how the appearance and behavior of the dragon wasn't 're-imagined' and stays close to the Chinese originals (even if they somewhat resemble Little Pony's®). The humor and inevitable morals in the story are a bit much, but ok.
Ted
A boy's teddybear comes to live and they become best friends.... which becomes problematic when he is an adult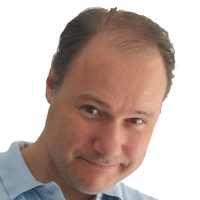 Wittenberg
25-02-2013

Should have been even funnier
The whole idea is so outstandingly funny that I couldn't help feeling somewhat disappointed. But it IS funny.
Movies found: 792 | max movies per page: 50 | Showing: 151 - 200
Previous
Next