BoiledDown

.net




If everyone's a critic, then so are we!
The Matrix
Man wakes up to find that reality on earth is something quite different and dreadfull. Also: he is the one to do something about it.
Wittenberg
19-05-2013

Cannot believe how cool this is
Fantastic and brilliantly executed blend of science fiction, mindbending, martial arts, philosophy, violent action and special effects, with a deep and mind provoking story to glue it all together.
Gravity
When a spacewalk goes terribly wrong, astronauts need to find a way home
RockmeNow
11-01-2014

Completely blown away (even in 2D)!
Seeing is believing, incredible experience!
Wittenberg
22-10-2013

Breathtaking
Gorgeous visuals, breathtaking story and cinematics. Stunning.
Wall-E
Humans have abandoned a badly polluted earth where one robot little tiresly tries to clean it up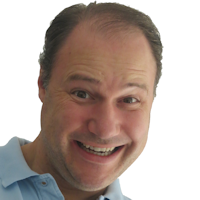 Wittenberg
12-11-2021

One of the best Pixarmovies
One of the best Pixar movies ever, rightfully praised for having almost no conversation and being about droids, yet still being a deeply touching, funny and engrossing. It is also dares to be a bit dark and cynical without ruining the mood. Brilliant.
Kung Fu Panda
Against all odds, a big lazy panda is the chosen one to save a village from being overrun by an evil Kung Fu master Snow Leopard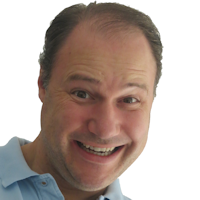 Wittenberg
04-03-2018

A truly fantastic, or should I say perfect, animation
I recently saw this again and it struck me how perfect this movie is. The graphics, jokes, depth, tension, acting, action, folklore, story, wisdom, artwork, characters, music and flow are all amazing. It's all incredibly well balanced and doesn't overdo or patronize anything.
Die Brucke - Bernhard Wicki (1959)
There can't be enough anti-war movies
hente
10-10-2013

Armed conflict can infect us all
I saw this movie half a century ago and it is still impressive even without the usual mass scenes and shoot-outs. Make sure you watch the original version by director Wicki and not the later re-make with the same title.
Casablanca
World war II, boy meets girl (again), Germans doing their bad-ass stuff, self-sacrifice and true love
RockmeNow
07-12-2013

Perfect movie for a sentimental mood
Obviously this movie is a classic according to 95% of the world population, but until today I never seemed to be in the right mood to actually start watching it. The first minutes it felt somewhat dated, but soon I was fully drawn into the story. Overall an immersive experience, a classic indeed!
Alien
On their way back to earth, a spaceship investigates a distresscall from a planet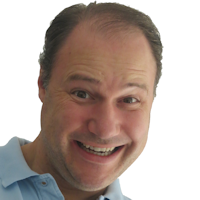 Wittenberg
31-10-2021

Redefining
I am going to rate it sky high for redefining (space)horror, design and science fiction in general. It is iconic, but I have to admit anno 2021 it is actually, finally, starting showing signs of aging. My son wasn't too impressed nor terrified. Some of that is a legacy from our memories.
Midsommar
Some kids, one heavily traumatized, visit a Swedish summer ritual. Gradually, the true terryfying nature of the festivities is revealed.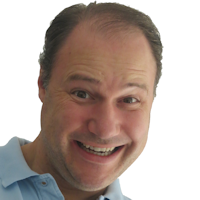 Wittenberg
21-08-2019

Horror redefined
More than the great acting, masterful built-up, gruesome imagery and deep, lasting sensation of dread, I guess it is more important to point out that this movie makes most other horrors seem like bland, generic, jump scare crap. This is unique, fresh and it still haunts me to this day.
UP
Dredding a retirement home, an old man uses balloons to fly his home to South America for a longlost adventure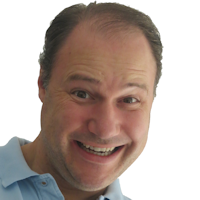 Wittenberg
12-05-2018

A Pixar Pinnacle
Only Pixar could have made a crazy, highly original story like this work so beautifully. It makes fun of the elderly yet respects them at the same time, it looks great and it features splendid music. A truly heartfelt gem and unique adventure.
Frozen
A princess has to save her sister the queen, who has uncontrollable magical freezing abilities and brought disaster to her kingdom.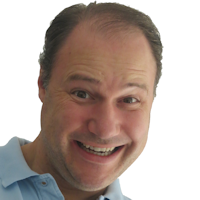 Wittenberg
26-01-2014

Already a classic
A gem. Loaded with great moments, beautiful songs, heartfelt emotion and it looks stunning. My boys ranked it number one, despite their general disapproval of anything princes-related.
RockmeNow
15-01-2014

Beautifully animated modern fairytale
This one has the whole package: incredible graphics, lovable characters and convincing storytelling. Though I am not a big fan of main characters singing in movies like this, it did not disturb me too much....
Men
A woman retreats to an English cottage to proces a violent and traumatic divorce, but the local strange men only bring more horror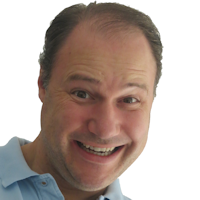 Wittenberg
03-07-2022

A well thought out and intriguing horror
The simple setup gradually unfolds a lot of depth, symbolism and metaphors without being pretentious. Uncanny without cheap tricks, with a spot-on atmosphere. The finale is spectacular too; no matter how bizarre it was, it somehow made sense.
Dunkirk
On the rescue efforts to save thousands of soldiers are trapped in Dunkirk in WW2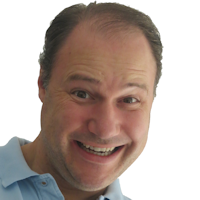 Wittenberg
27-08-2017

A superb movie that makes you anxious to get off that beach too
Has a unique atmosphere, with a focus not so much on horror but more on the continuous ominous threat. The imagery on seas, land and in the air is outstanding, and I must also mention the extraordinary music that makes you tremble with fear for almost the entire movie.
Fury
The endeavours of an American tank team on German soil near the end of WWII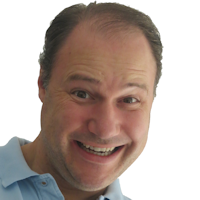 Wittenberg
28-10-2014

Incredibly intense and tighyl shot
For a moment or so, I thought I noticed some story/character things to whine about. But the brutal, loud, incredibly tightly shot and exhilarating combat scenes made me forget all about that. Also proves that there's still merit in the 'rooky joins the team' story.
Tenet
A special agent is ask to assist in a mysterious mission to prevent WW3, for which he encounters things that go back in time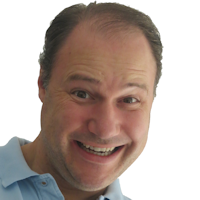 Wittenberg
03-09-2020

The most audacious and genius movie ever, but does that mean enjoybale
Clearly we have another Nolan gem on our hands, in terms of visuals, music and the mind blowing story. Initially I wondered if the complexity was just too much, getting in the way of enjoyment. But as it starts to digest in days after, you begin to grasp the sheer genius and audacity of this.
The Witch (The VVitch)
Exiled to live at the edge of a forest, a deeply religeous family is terrorized by a witch which causes them to turn on each other as well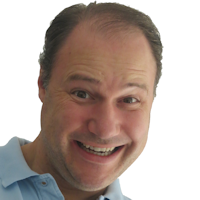 Wittenberg
02-08-2016

Effective through authenticity
It's not necessarily scary like jump scare horror, but the outstanding depiction of the Puritan life and language, together with restrained but terrifying witchcraft make for one of the better horrors of recent times.
Dawn of the Planet of the Apes
Human survivors of a global virus outbrake need access to a dam, but this is the realm of the apes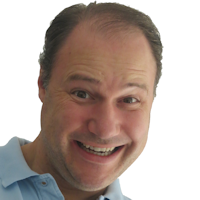 Wittenberg
31-07-2014

Strong and proud
This movie is like the apes in it: strong, proud, majestic, thrilling and mystical. Very well balanced stuff. My only gripe is that the apes started talking too much with needlessly accurate grammar. The little words and hand signs were more impressive.
Star Trek into Darkness
The pursuit of a terrorist into Klingon space gets the Enterprise into trouble
RockmeNow
17-09-2015

A great action-packed movie
Lots of action, space ships and great visuals, which just happen to take place in the Star Trek universe (but nevertheless also highly accessible to non-trekkies)

robocop
24-09-2013

I am robocop
testing what will happen if a third reviewer loads
Show previous reviews
Hide previous reviews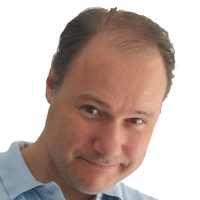 Wittenberg
22-09-2013

Darkness on the light side
A colorful, beautiful and exciting space adventure that is also quite funny at times.
Kung Fu Panda 2
The furious five must stop an evil peacock with weapons that could destroy China and Kung Fu, and Po goes searching for his roots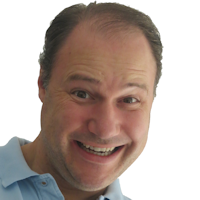 Wittenberg
09-04-2021

Still goosebumps
It is literally and figuratively a bit dark at times, but it still reaches the very high standards of it's predecessor. Funny and exciting on the one hand, but very touching and heartfelt when need be. It has not one but several scenes that give a grown man like me goosebumps - every single time.
Time Lapse
Three friends discover a device that takes a photo of their house everyday at eight o clock.... tomorrow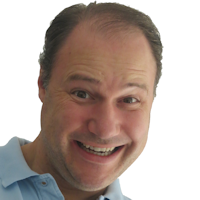 Wittenberg
17-01-2016

Hats off to the minds that can cook up a story like this
A mind boggling story that continuously left me balancing on whether I was aboard or not, and had me drawing diagrams the next morning. And as if the story weren't complex enough, their is still room for an additional twist at the end too. Very clever.
Die Hard
Evil people hijack a skycraper with everyone it, but they didn't take into account one brave cop making a stand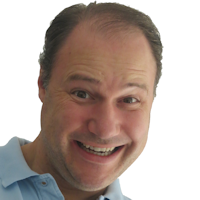 Wittenberg
13-03-2018

Still awesome
Still an immensely enjoyable and exciting action movie that set a standard with style, action and humor that has never really been surpassed.
The Dallas buyers club
A macho man with hiv (illegally) starts selling alternative medication to help fellow hiv sufferers
RockmeNow
29-01-2014

And the oscar for actor in a leading role goes to....
Great indepth acting by McConaughey (who apparently also did some serious preparation by not eating much during the preceding year) , in a compelling movie based on a true story. Oscar winning material!
Blade Runner 2049
A more advanced android hunts down the older models, finding out things he wasn't supposed to along the way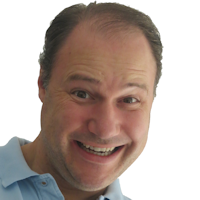 Wittenberg
26-11-2017

Ladies and gentlemen: a sequel that's better than the original
It's got the same visual style but vastly more beautiful and elaborate. It's got the same synth-music but it is thicker and more intense. It's still a slow mover but more engrossing while doing so. It's got similar story elements but it's deeper. So like, it's better!
Nebraska
A son goes on a trip with his dementing father who thinks he won a million dollar
RockmeNow
10-01-2015

A movie to remember
Touching and impressive movie about unfillfilled dreams, both the complexity and simplicity of growing old, and the love of a son for his father
Jacob's Ladder (1990)
In search for reality
hente
10-10-2013

An unsettling study on the layers of reality
One of those movies where you wish you could intervene and wake up the main character from his dream-in-a-dream-in-a-dream-in-a-nightmare.
Interstellar
Earth is dying, so astronauts fly into a wormhole in search of new home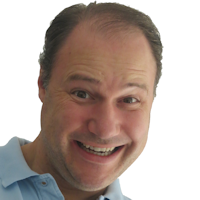 Wittenberg
30-11-2014

Stellar
A bold, delicate, pretty and truly stellar experience - with brains too. I thought it was let down somewhat by charachters that walk and talk too much like only filmpeople do. Like explaining to each other what a wormhole is, not until they're freaking flying into one.
Moana (aka Vaiana)
Against the orders of the tribe, a native pacific island girl sets sails to sea to bring back the liveforce that got lost in a divine quarrel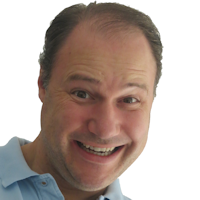 Wittenberg
15-01-2017

Wished I was there
Another fantastic and original animation with gorgeous tropical scenery and oceans, excellent characters, laughs and it also manages to reach inside. Even the moral lessons and songs were fine by me.
1917
Two soldiers are ordered to leave the WWI trenches and head into German territory to deliver a crucial message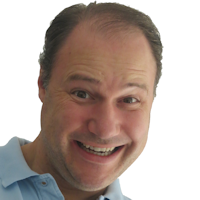 Wittenberg
26-01-2020

Unique and terrific war movie
Part of me wished the 'single shot' peculiarity wasn't part of the hype, because you start paying attention to it and get drawn out rather than into the story. But it still contributes massively to a unique vibe and flow of this terrific war movie.
Sunshine
On a spacemission to reignate the sun, one ordeal leads to another when they decide to make a small change in the missionplan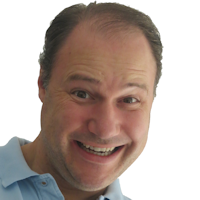 Wittenberg
15-06-2013

Beauty and class can outshine anything
This amount of loopholes and illogical elements in the plot would have crippled most movies. But Sunshine is so beautiful, classy and exciting that it outshines them easily. I also love the self aware, scientific-ethical attitude of the crew.
Wreck-It Ralph
Computergame figure is tired of being the badguy, and sets out to do good in other computer arcade games.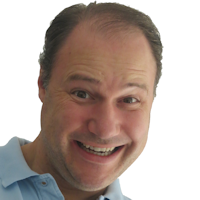 Wittenberg
18-02-2013

Warm pixels
A unique blast full of color, wonderfully diverse and funny characters, imaginative locations, a rich story line and heartfelt characters. Quite an achievement to have pixels steal your heart this way.
Whiplash
Ambitious young jazz drummer is pushed over the edge by a conductor with extreme teaching practices
RockmeNow
01-02-2015

Is that blood on your drum kit?
Great acting and synergy in an overwhelming movie about ambition, musical craftmanship, perseverance, and achieving ones dreams. Must see, not only for musicians!
Star Wars: The Force Awakens
A map to the location of vanished Luke skywalker causes good and bad to hunt down one another, and a new giant new planet killer device lurks.
RockmeNow
03-01-2016

And the saga continues!
This incredible movie fully lives up to the expectations. Prepare to be sucked into the star wars universe right from the start. The storyline of the initial 3 star wars movies is partially re-used with the offspring of the initial characters in the lead. Nevertheless, I enjoyed every minute of it!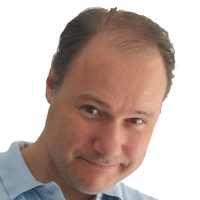 Wittenberg
30-12-2015

A great, big bad continuation of a great movie
A wonderful blast that looks and feels fantastic, and adds some nice designs and elements to the Star Wars universe. The story though, felt more like an ode to the originals rather adding a lot to it. Building an even bigger deathstar thing was cheap.
A Dark Song
Grieving woman isolates hersef with an expert to perform a dark ritual so she may see her diseased son one more time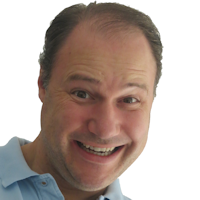 Wittenberg
05-02-2022

Elevated and unique horror
I love the concept of how they are real, fallible human beings meticulously trying to get this ritual to work over the course of weeks, getting more frustrated, breakable and delusional in the process. The supernatural elements are subtle and open to interpretation. Fantastic.
The Wolf of Wall Street
Fraudulent stock broker for whom the sky seems the limit eventually loses his family and fortune
RockmeNow
21-01-2014

Convincing view on Wall Street life to the extreme
Memorable movie that provides a surprising but convincing view on the extreme life style of the (hopefully) atypical stock broker Jordan Belfort. At times it is difficult not to like the main character, while at the same time feelings of disgust may surface as well. Worth the 3 hour watch!
The Good Dinosaur
In an alternate universe, where dinos weren't extinct and humans are the pets, the two of them are destined to embark on an adventure to find home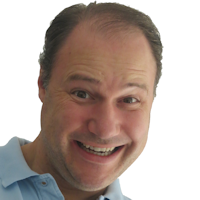 Wittenberg
28-12-2015

Gorgeously rendered survival and friendship story
Contrasting with the somewhat simplistically drawn dino's, the details and shattering beauty of the scenery is unreal. This, combined the wonderfully weird animals and a heartfelt and profound (albeit not quite original) story, gives a grandiose animation movie.
Elysium
Man fights his way up to a spacehaven for the wealthy, so he can get cured from a disease.
RockmeNow
24-11-2013

Action packed scifi
This movie adds a whole new dimension to the term bullet time (great scene on how to shoot up robots for dummies). The story line is somewhat overly dramatic at times, but man... the action and visuals are impressive!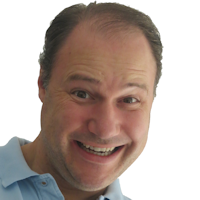 Wittenberg
18-08-2013

A very intense, thick a great looking science fiction action flick.
A treat for action scifi enthusiasts. Wonderful designs, fine acting, cool robots and ships and a high paced adrenaline story.
No Country for Old Men
A sherrif, hunter and hitman get involved when a bag of money is left after a deadly showdown in the desert
RockmeNow
30-12-2014

Intense movie
This movie sucks you right in, forces the viewer to smell the desert and all the rotten things that will happen later on. Great acting, intense experience...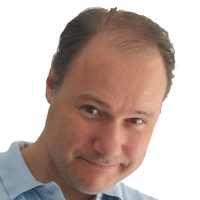 Wittenberg
21-09-2014

Hot and involving
The Texas desert heat oozes of the screen, as does a firework display of class acting. The slow pacing only contributes to the constant feeling of stress and dredd of things to come.
The Revenant
After being left for dead and betrayed after a bear attack, a man must defeat nature and other dangers to make it home and take revenge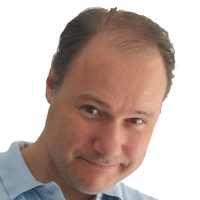 Wittenberg
15-03-2016

Big
A majestic and profound experience that is beautifully shot. Personally I wasn't able to connect fully with the main character, as he is mostly a puffing and groaning wild man, but that's a minor quibble.
Mama
Couple takes in two little girls that have been living alone in the woods for many years. Or have they?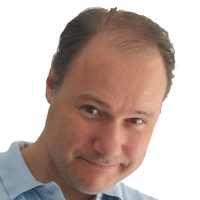 Wittenberg
12-08-2014

Fine, original and well made horror
Like many horror movies, it sort of keeps you occupied with somewhat isolated scary scenes and jumpscares until it's time for the finale. But it did so in a more stylish, original, creepy and effective way than most.
Top Gun: Maverick
Maverick is called back to train a team destined to do the most dangerous mission ever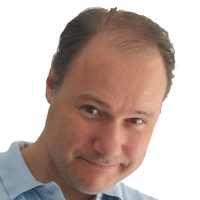 Wittenberg
06-06-2022

The people don't work for me anymore, but the flying does
I had some trouble buying into the somewhat desperate portrayal of these pilots as beautiful, perfect, witty, slick, hip beings and the insubordinate way they go about their briefings and missions - even if this is Top Gun. But hell yes, the air footage and final combat makes up for it.
The Night House
After her husband commits suicide, the widow starts to experience strange things in the secluded house he built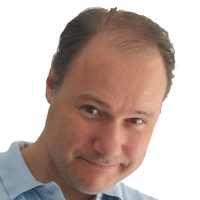 Wittenberg
24-01-2022

A subtle but very satisfying horror
Wow, this really worked for me. The horror elements are subtle and tasteful, the evolving mystery is enticing and the element of grief is mixed in well. But mostly, I was quite stunned with the lead actress, who totally nails it and makes everything work beautifully.
The Dead Center
Psychiatrist treates a patient that has risen from the dead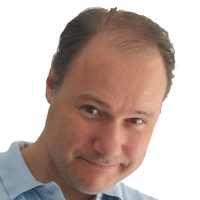 Wittenberg
14-06-2021

An unpleasant surprise
Morgue-scenes, already my weakspot! But this movies doesn't solely rely on their creepy atmosphere. It has an intelligent, well constructed uncanny atmosphere throughout, and I love the natural acting and believable hospital atmosphere that was created. It really elevates the story.
A Cure for Wellness
Businessman is sent to retrieve a colleague from a mysterious and remote mental institute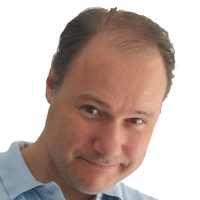 Wittenberg
11-11-2017

Pretty mystery
Not the full-on horror movie the trailers would have you believe, but more a mystery with supernatural elements. I quite liked it. It has beautiful imagery and the unfolding mystery kept me interested all the way.
Paranorman
Not only does this kid see ghost, he is now trying to get rid of zombies and a witchcurse too.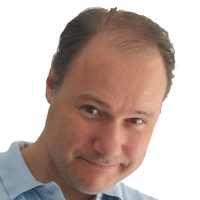 Wittenberg
28-05-2013

Horror for kids, made with love and style
Unique stylish claylooks, a wonderful atmosphere, great effects and big heart.
The Raid
Police squad in Jakarta raids a tower inhabited by criminal scum. It turns bad really quickly.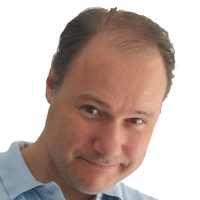 Wittenberg
31-08-2015

Brutally refining
A really sweaty and hardcore fighting movie with a deep sense of pain and tired bones. It is unpleasant in a way, but it is also spectacular, amazingly well performed and choreographed and a genuine new benchmark for brawling movies - that had been going nowhere until this came along.
The Conjuring
How to get rid of a bad demon....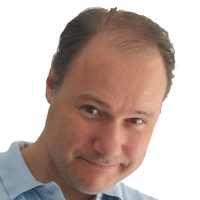 Wittenberg
04-01-2015

Genuinely scary and expertly done
A really scary movie with agonizing tension built-up courtesy of great camerawork, a slow but deadly script and effective and sober use of sounds. I'd say it was a bit too long though. The finale is suitably terrifying, but by then I felt a bit saturated.
RockmeNow
23-12-2013

One hell of a scary movie!
An excellent adaptation of the standard "creepy demon in a house" plot, that will scare the **** out of you. Sound effects and background music perfectly add to the suspense..
A Quiet Place
Family tries to live in silence when the world has been overrun by creatures that attack at the slighest sound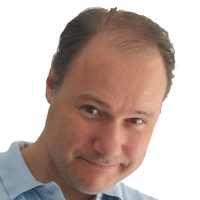 Wittenberg
17-04-2018

A solid and well made horror
While there is room for some nitpicking, overall this was a fresh, intense and very solid horror that features much better performances, atmosphere and style than most.
Spy
Condemned to work in a basement supporting agents doing all the action, a CIA agent finally gets a change to do some fieldwork of her own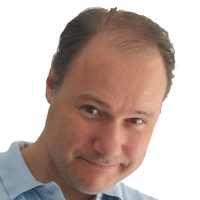 Wittenberg
14-08-2016

Dare I say hillarious?
In a time where 'comedies' merely evoke a vague smile at best, I was delighted to find this genuinely funny movie that had me laughing out loud several times. Deliciously nasty and hysterical.
Soul
Just before a breakthrough live performance, a jazz musician has an accident and get assigned a quest somewhere in the afterlife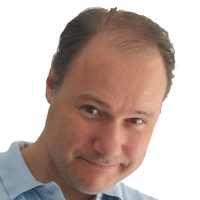 Wittenberg
22-01-2021

Beautifully abstract and heartfelt.
Another bold Pixar endeavor that doesn't shy away from emotions, highly abstract concepts and symbolism. Apparently, kids get it instantly, but I needed some time to figure it out. Any which way, it is just lovely, beautiful and wonderful.
Ghost in the Shell (2017)
Live action Manga remake of the android fighting crime, her past and herself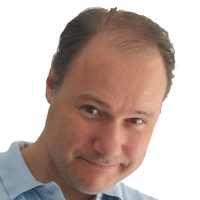 Wittenberg
27-04-2017

It gets it right
So people were complaining this had no depth, but were fine with Avengers? Screw that. This is an awesome looking movie that is exciting throughout and has plenty of depth and bucketloads of atmosphere. It also strikes a good balance between a 'western take' and the core Japanese original.
American Hustle
Con man and con woman doing a lot of conning, with Feds, politicians and mobsters involved
RockmeNow
17-01-2014

Great acting in a movie filled with conning
Conning, trickery, treason and seduction with a thin layer of comedy showing through occasionally, in a balanced movie with great acting by the main characters
Movies found: 802 | max movies per page: 50 | Showing: 1 - 50
Next