BoiledDown

.net




If everyone's a critic, then so are we!
Birdman
A former action film hero wants to be recognised as serious actor in his own broadway play, meanwhile his world seems to be falling apart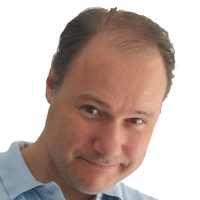 Wittenberg
19-06-2016

Quiet something
A unique movie displaying a wealth of class-A acting by the entire cast, together with amazing camerawork literally floating through the clever script, backup up a great musical score.
RockmeNow
02-02-2015

Surrealistic flight with the birdman
This movie balances on the ambiguous line between arthouse and mainstream films. Surrealistic and flatout weird at times, but also insightfull, captivating and refreshing. I enjoyed this movie, to my own surprise :)
The Shawshank Redemption
A banker is send to prison unguilty, where he slowly makes new friends and uses his skills to be going places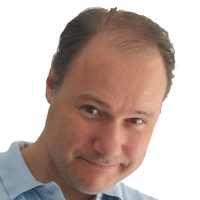 Wittenberg
09-01-2022

Yes it's good (But not that good)
Finally I saw this endlessly lauded movie. I agree that it is good and very gripping. I can't remember a recent movie that I was this much 'into'. But the best movie ever made? Perhaps I am just not that into prison movies, and the idea that only super smart will make it is hardly inspiring, is it?
Coherence
Friends enjoy diner while a comet passes over... causing strange quantumlevel effects on them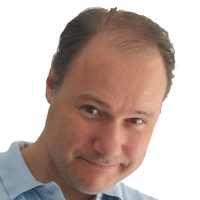 Wittenberg
02-01-2016

I love quantumfucks
A really wonderful, mind boggling story that manages to suck you into the puzzle and leaves you in a somewhat unsettled but intrigued state of mind. Effective also because it is set up so plainly and is acted naturally.
American Hustle
Con man and con woman doing a lot of conning, with Feds, politicians and mobsters involved
RockmeNow
17-01-2014

Great acting in a movie filled with conning
Conning, trickery, treason and seduction with a thin layer of comedy showing through occasionally, in a balanced movie with great acting by the main characters
Apollo 13
After an explosion occurs on the Apollo 13 mission, the crew and groundcontrol have to abort the mission and find new and untested ways to get home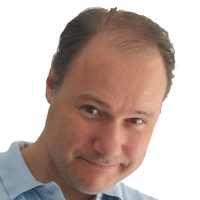 Wittenberg
22-02-2015

Thrilling space adventure
It's a blockbuster and it knows it, with some moments of over the top heroism and music. But who cares, most of it is a authentic, thrilling and nail biting experience that is very well made.
Joker
How Joker, you know - Batman's nemesis, came to be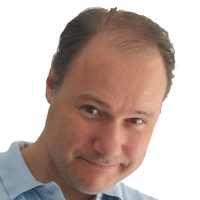 Wittenberg
31-10-2021

Exactly what Joker's origin story deserves
It's done right. You can feel the man sliding off, the transformation is plausible and understandable, it's not simplistic right and wrong, and I sympathized with him. The movie also features beautifully lit scenery and of course world class acting.
The Beaver
Depressed man finds therapy by talking to himself using a beaver handpuppet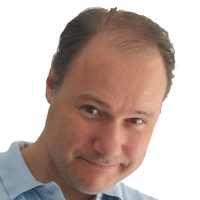 Wittenberg
25-02-2013

Can I say 'great' about this much depression?
Even the premise of this movie gets you depressed, but it was a fine piece of work - courtesy of the actors in this.
A Quiet Place Part Two
Apart from a flashback, a seamless continuation of part one, in which the family is trying to find a safe place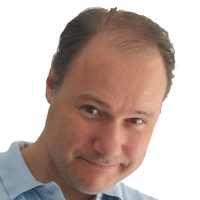 Wittenberg
28-07-2021

Just as good as part one
A worthy sequel in that it really offers the same level of acting, nailbiting tension and heartfelt performances. Clearly one of the better horrors of the last few years.
Big Hero 6
Talented young inventor must befriend (and upgrade) a clumpsy medical robot in order to save the world from his own invention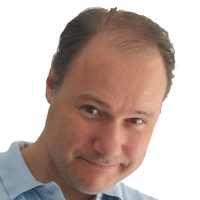 Wittenberg
26-12-2016

Excellent
A fantastic animation that is spot on with exiting action, great visuals, humor and it is not afraid to reach some deeper emotions as well.
Spectre
Just when the 00 team is cancelled, Bond faces the architect of all his pain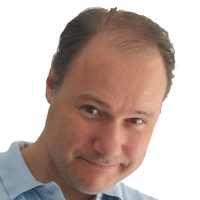 Wittenberg
16-05-2016

Tight
With a sense of perfection in each scene, the the movie is confident enough to never rush or over-do things, instead rolling along nice and tight. I found Bond himself is a little too 1-dimensional with his grumpiness and fearlessness. The man seems utterly bored with his job.
Captain Philips
An American cargo ship gets hijacked by Somali pirates (Arrr matey!)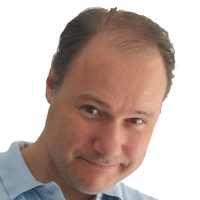 Wittenberg
09-03-2014

Nailbiting, sweaty and genuine experience
Maybe it is a tad too long, but for sure this is a compelling, griping and intense experience.
RockmeNow
01-02-2014

Boats, pirates and a psychological battle between two captains
Highly recommended movie, at first glance simply about the hijacking of a cargo ship. But it also conveys a deeper message by implying the complex situation in many African countries, where the difference between right and wrong is not always that clear. Authentic acting by Tom Hanks.
Everest
True story about a terrible day on the Everest on which several lives were lost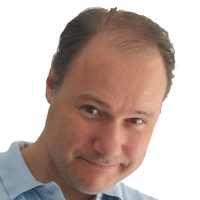 Wittenberg
29-05-2016

Engrossing and impressive
A thrilling and chilling story with powerful footage and acting, shot in very smooth 3D. It didn't completely knock me down, but I am not yet sure why.
The Babadook
Widow is trying to get by with her needy son when she also releases a shadowy presence in her house by reading a strange childrens book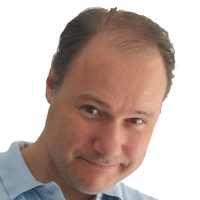 Wittenberg
02-02-2019

Succesful on multiple levels
Even more than the restrained and tasteful horror story, I was impressed by the suffocating and agonizing experience of watching her slide into insanity, due to sleep deprivation, desperation and social seclusion. It's sad, original, scary and intense. Bravo.
The Karate Kid
After moving to California with his mother, a boy gets beaten up regularly.. until it the local handyman teaches him karate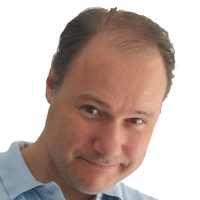 Wittenberg
02-06-2019

Still stands like a crane
It may be a bit slow by today's standards, but this masterfully serves to let us grow attached to the wonderful lead characters, get involved in the story and training and then, after all those years, still have goosebumps during the finale.
Life of Pi
After a shipwreck, boy is stuck on a lifeboat with wild animals as he sails into a trippy journey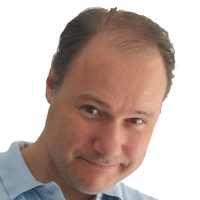 Wittenberg
24-05-2013

wonderful journey
Intriguing mix of hardship and fantasy storytelling. Unique, brave and utterly beautiful.
Memoria
Woman occasionally hears a sound that noone else does, and sort of wanders about trying to figure it out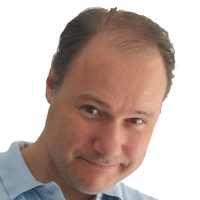 Wittenberg
22-08-2022

Not suitable for jitterbugs, quite magical for the rest of us
This will put you to the test, as it consist entirely of static shots that take an eternity and in which very little appears to happen. It may be a bit arrogant and pretentious (and boring?) at times, but the setup also constitutes a serene, mysterious and hypnotic atmosphere that is very special.
Ex Machina
Software developer wins a trip to a genius living in solitude, who created a new tier in artificial intelligence
RockmeNow
17-09-2015

Not just another AI movie
Enjoyable approach towards the artificial intelligence debate, with some nice twists in the plot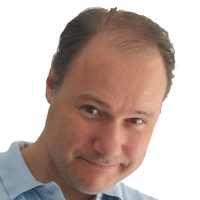 Wittenberg
21-08-2015

Clever and good looking scifi
A very stylish, smart and engrossing scifi flick with some nice twists to boot.
Rambo 4
Rambo and a few mercenaries confront evil troops in Burma in order to rescue a kidnapped family.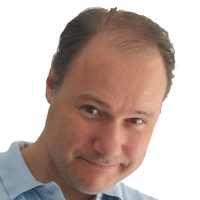 Wittenberg
12-12-2014

Brutally effective
The atrocities committed by the badguys make sure you don't care for a moment when they are blown to pieces by Rambo. An unusual mixture of the trademark Rambo one-man-army action combined with a dead serious and horrifying look of what that would actually look like. It hits you like a hammer.
The Hobbit: The Battle of the Five Armies
Now that the the cave is vacant again, a war for it's treasures is immenent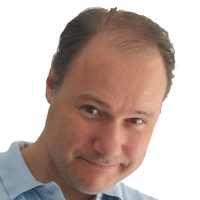 Wittenberg
03-01-2015

This is more like it
Yes. Less hobbit whining and dwarf singing. More intense combat, both on a massive scale as one on one close encounters. All this intense and beautiful action and hardship finally made me care about the creatures in this movie.
The Witcher
Man with witch mutations roams the land for work (slaying monsters), but then destiny crosses his path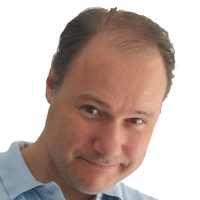 Wittenberg
26-01-2020

Different and diverse
I needed about two episodes to get into it, but then I really was enjoying the very diverse adventures, the interesting and colorful characters, the exciting fantasy world and the way the various characters started to cross each others paths. Or was I just mesmerized by Jennifer?
Bird Box
Woman tries to bring two kids to a save haven in a world overrun by a suicide pandamonium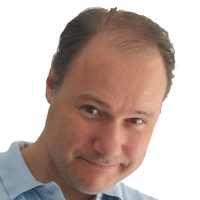 Wittenberg
02-01-2019

Original and exhilarating
My goodness: a highly original (not withstanding the similar 'The Happening'), strongly acted and nail-biting movie that is very well put together. Those are not easy to come by these days. It once again shows the strength of NOT showing or explaining everything and anything.
Solo: A Star Wars Story
Young Han is seperated from his girl, and goes through great lengths and cosmic adventures to get back and save her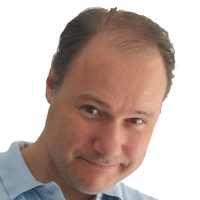 Wittenberg
03-06-2018

A welcome change
Contains just the right amount of Star Wars icons to make it connect to the universe, but never lazily riding it. By focusing on a small group of people, I felt a much more intimate connection than the main movies. The portayal of the younger Han actually worked for me. Funny and exciting, too.
It Follows
Girl has unknown people walking slowly but straight at her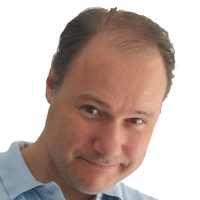 Wittenberg
07-02-2016

Scores in many fields
The seemingly simple story in this little marvel is told with style and confidence, supported by a nice cast, good music and great camera work, and manages to be scary without over-relying on the same old cliches. Unique and refreshing.
Get Out
Black boyfriend gets to meet his white inlaws for the first time, in a mansion where something weird is going on with the black personel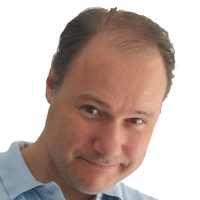 Wittenberg
18-11-2018

What's going on?
The sense that something's not right but you can't quite grasp what it is has been done extremely well and carries this movie till the end. Together with the fine actors, this was a highly entertaining movie with a dash of horror.
Contagion
A viral oubreak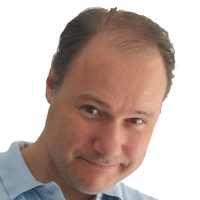 Wittenberg
24-02-2013

Succesfully dark
Has a realtime, stressed feeling throughout which makes it upsetting and eerie.
The Signal
Computer hackers hunt down a rival hacker. But their roadtrip brings them to something much more mysterious and unearthly.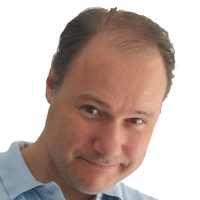 Wittenberg
03-01-2015

A pleasant surpise
Well this is nice! A very stylish movie with a tasteful combination of science fiction, mystery, fine acting and suspense. Accompanied by wonderful music throughout.
Irreversible
Told in reverse order, a guy is out for revenge when his girlfriend is brutally raped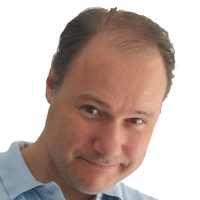 Wittenberg
15-03-2022

Very distrubing and very well done
Why do people make movies like this? Why do I watch it? Why do I rate it favorably? It's hard to understand, but somehow it made sense. The audacious cinematography, the sickening feeling it evokes, and the acting in very long (albeit unbearable) shots are just unique and a a class apart.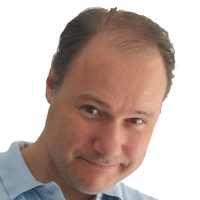 Wittenberg
27-07-2013

Triple A mediocrity
For a movie about zombies investing the world, people seeking shelter in save havens with high walls, and a hero finding a cure just in time, this one is very good.
The Revenant
After being left for dead and betrayed after a bear attack, a man must defeat nature and other dangers to make it home and take revenge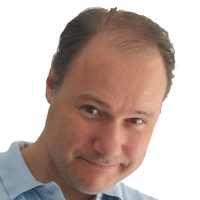 Wittenberg
15-03-2016

Big
A majestic and profound experience that is beautifully shot. Personally I wasn't able to connect fully with the main character, as he is mostly a puffing and groaning wild man, but that's a minor quibble.
Chernobyl
A pretty accurate miniseries about the nuclear catastrophy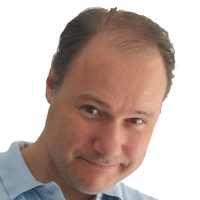 Wittenberg
07-06-2020

Seriously good
Grim and sober, never succumbing to cheap thrills or green glow. Featuring strong acting and fanatic attention to historically accurate details. Apparently it still is not always exactly what went down, but the fact that it made me read up about this accident is a compliment in itself.
Mad God
stop-animation about a figure descending deeper and deeper into a bizarre, dark world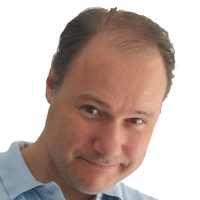 Wittenberg
16-08-2022

A bad trip that comes highly recommended
Would this be better if I understood what was going on? Probably not - better to be engulfed by the mesmerizing, dark, beautiful, sinister and imaginative trip that this is. It can be hard though to keep focus with no story to focus on, and I thought the music failed to carry some parts of it.
Aniara
A spaceship transporting colonists of Mars gets way of course. Seen from the perspective of an employee running a onboard mind escapism facility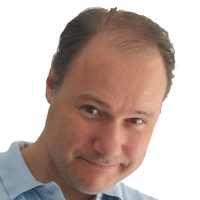 Wittenberg
23-03-2021

Fresh scifi
The non-Hollywood atmosphere is a welcome change in science fiction. The happenings on the spaceship are very varied and interesting, mostly focused human behavior and group interaction in such a dire situation. Really fresh, and I quite liked the spaceship design and ending too.
Enter the Void
Smalltime drug dealer in Tokyo experiences after death experience and reincarnation... while on drugs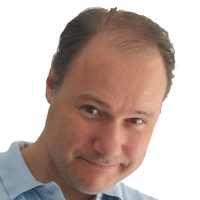 Wittenberg
13-01-2018

What a trip
I am assuming this is about the closest you can get to tripping out (or dying) in beautiful Tokyo without doing any drugs. The camera work, images an music are really extraordinarily done and it treats the 'expected' after-death events in a sort of believable way. Very long though.
Top Gun: Maverick
Maverick is called back to train a team destined to do the most dangerous mission ever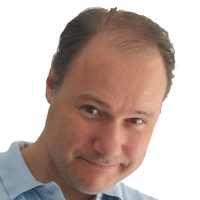 Wittenberg
06-06-2022

The people don't work for me anymore, but the flying does
I had some trouble buying into the somewhat desperate portrayal of these pilots as beautiful, perfect, witty, slick, hip beings and the insubordinate way they go about their briefings and missions - even if this is Top Gun. But hell yes, the air footage and final combat makes up for it.
Life
The crew of spacestation ISS manages to acquire a sample from mars soil... with life in it.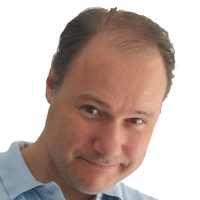 Wittenberg
01-04-2017

Very good space horror
It is not perfect, but overall I found this to be very solid, exciting, great looking film that reconfirmed just how much and why I love space horror. The spacestation and camerawork floating through it are first class.
Hereditary
The death of a tyrant grandmother does not spell relieve, but drags a family into paranormal turmoil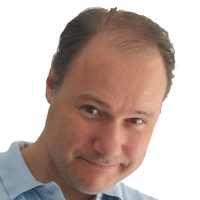 Wittenberg
15-07-2018

No cheap tricks, pure dread.
While I may not have been as shellshocked as many other reviewers, I do agree think this was remarkably good under-the-skin horror that uses some common themes but threats them in a much more adult, slow and agonizing manner.
Zero Dark Thirty
The hunt for UBL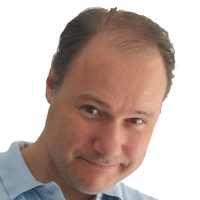 Wittenberg
19-05-2013

ladies and gentlemen, she got him
Stylish and engrossing hunt for Usama.. which is quite an achievement since it apparently involved so much waiting and utter lack of progress. The movie ends with a nail biting assault on the man.
Wild
A woman goes on a hike to deal with her troubled past...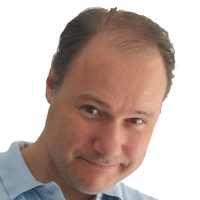 Wittenberg
24-04-2015

Honest and beautiful, but not profound
A sympathetic idea and story that is naturally acted and shot. It's all served in a simple, straightforward way, albeit at the cost of not quite nailing the deeper ends. I also didn't 'feel' the sheer length of this journey.
RockmeNow
23-01-2015

Let's go for a walk
Previous trauma, physical exhaustion, perseverance and overcoming ones past all blended into a nice movie portraying a woman on a serious hike. Also teaches you why you shouldn't buy shoes that are too small....
Her
A man in the foreseeable future starts dating his operating system after the painful separation from his wife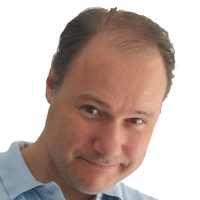 Wittenberg
16-08-2014

True love
Part of me wished the artificial intelligence and the relationship evolved more slowly, more bumpy, more clumpsy. But it still stands as a unique love story, that actually evokes that bubbly love feeling amidst a cold digital context. Johansson's irresistible voice is a master stroke too.
RockmeNow
28-01-2014

Relationships in the digital era 2.0
An interesting movie on the role technology plays, and might play in the near future, in human life. Including a redefinition of relationships, love, emotions and ultimately the consciousness debate is touched upon as well. If you managed to finish this review, you might just like the movie ;)
The SpongeBob Movie: Sponge Out of Water
The recipe for krabburgers gets lost, so Spongebob and friends must travel above the surface to find it.
RockmeNow
17-02-2015

Hilarious fun in the sponge bob universe!
Great movie for both kids and parents, with impressive 3d effects enhancing the overall experience. Do not try to touch the soap bubbles with cannon balls (just to warn you)....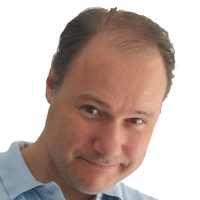 Wittenberg
08-02-2015

Whack!
Of course you have to GET the hysteria and oddity that is Spongebob. But if you do, you're in for a funny and whacky movie bursting with colors and pleasant anarchy. Incidentally, the 3D version features some of the the most effective and sharpest looking 3D yet!
Melancholia
Depressed woman and somewhat disjointed family retreat to a luxury countryhouse on a golfcoarse to get ready for a planet flyby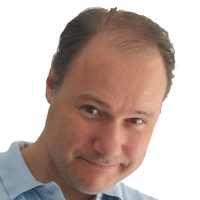 Wittenberg
28-06-2014

The beauty of sadness
This slow, depressing but fascinating study makes global disaster 10 times more profound than Armageddon ever did.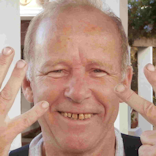 hente
11-10-2013

Earth is about to collide with another planet
Astro-nerds will stumble over the technical flaws in this visual treat. Not a movie to watch any time of the day or night but only when you feel down and mellow wanting to go all the way into yourself. Lesson: only the depressed can help us in times of disaster because they have nothing to loose.
Gantz:O
A mysterious orb selects diseased people to fight monsters roaming the streets, and gives them a change to return to live if they do well enough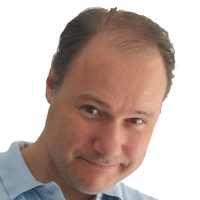 Wittenberg
28-05-2018

Plenty of coolness in here
I will never get used to the sound of desperate Japanese women panicking. Otherwise, this movie offers neat graphics, a cool atmosphere, imaginative kick-ass weapons and great monsters - whose design is familiar like 'typical' ghouls, but brought to live with high details and uncanny lighting.
Hacksaw Ridge
About the WW2 soldier who refused to touch a weapon, but worked mircales as a medic in the battelfield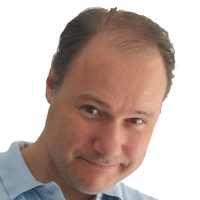 Wittenberg
20-11-2016

A truly impressive war story, fogged by Hollywood smudge
Considering the incredible heroism and war footage on offer, there was no need to add the rather cheesy and corny love interest and, more importantly, absolutely SMOTHER everything in patriotic, choir-blazing, slow-motion Hollywood kitsch.
Kapringen
The negotiations that follow after a ship is hijacked by modernday pirates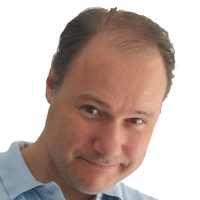 Wittenberg
08-12-2013

Strength by purity
Very well played and realistically shot drama, that cleverly switches between the cold, calculated negotiations and the sweaty, messy situation on the ship. It disposes of all ornaments, which makes it a honest if not somewhat sterile experience.
Mobile Suit Gundam: Hathaway
Didn't really understand it. After a heroic rescue from terrorists, a guy is stuck with a myserious woman. Also, robots.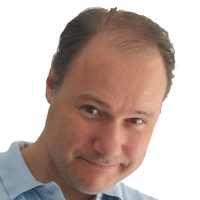 Wittenberg
26-07-2021

A mature and pretty Anime, with some problems
While there are some anime annoyances, like bizarre behavior of all females, this had quite a mature, restrained atmosphere in which the Gundam action was secondary. I couldn't quite follow it, but was impressed by some gorgeous visuals (like nature and downtown cities) as well as the music.
300 Rise of an Empire
Greeks vs Persians fight slomo. Mostly on sea.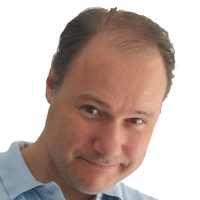 Wittenberg
04-07-2014

Beautiful painting of heroic bloodshed
This side effect of the wonderful style is that is also creates veil that blocks connection with the people and story. But as a glorious ode to violence and bravery, I thought it was impressive, intense and beautifully crafted. Also: Eva Green.
The Neon Demon
Unbearably beautiful girl tries a career at modelling, but her beauty leads to a dark place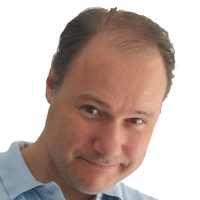 Wittenberg
07-12-2016

Beautiful contrasts
The beauty of the girl amidst the cold neon lights and people, which I guess symbolizes the harsh nature of the modelling world, works out great. It then builts up to an even greater contrast with death and gore, without ever becoming cheap or revolting. Wow.
Realive
FINALLY a movie about what could happen if they indeed will be able to reanimate a cryonized body in the future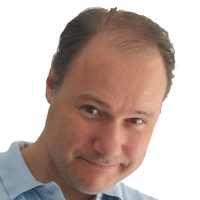 Wittenberg
31-03-2018

Find the purpose of live by ending it. Twice.
The movie is mostly a philosophical essay about life and death, told through voice overs, long flashbacks and some events in the future. It can be a bit slow and loaded, but mostly it hits the mark and provides an interesting watch with some great acting and a good atmosphere.
Eden Lake
Couple goes to a lake to have a romantic time, but a gang of youngsters turn it into hell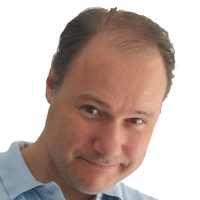 Wittenberg
09-07-2022

Unpleasant weekend trip
Things really go south, and you really feel for the couple as it goes from spoiling to terrorizing and worse. Making the gang all kids makes it all very uncomfortable, as you want them to smash their heads against a rock but they sort of can't.
I Kill Giants
Outcast girl apparently is fighting giants and setting traps for them.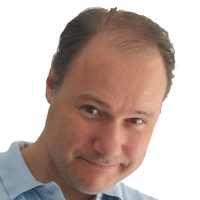 Wittenberg
22-08-2018

A big little movie
A reminder that glimpses can be more effective than in your face CGI mayhem, and that simple stories told and acted with care can be just as engrossing as any. A rather nifty little movie.
Finding Dory
It's actually more like "Finding Dory's Parents"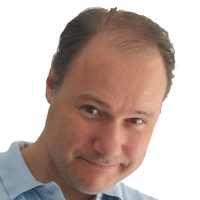 Wittenberg
31-12-2019

For a sequel, this seems about right!
While it won't yield the awe of the first one, simply because we are used to it, I'd say it quite successfully finds a balance between delivering what made the first one so good, and introducing a new story, plenty of memorable moments and some new fun characters.
Blade Runner: Final Cut
Blade Runner is an agent hunting down hard to spot rogue androids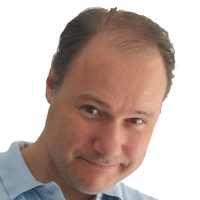 Wittenberg
15-11-2017

A classic that is a little too slow for it's own good
A moody and stylish scifi movie that defined the standard for shaping futuristic dark cities and matched it with a great soundtrack. I like how it takes time for everything, including people simply going from A to B, but near the end the slow pacing isn't quite rewarded by the underwhelming climax.
War for the Planet of the Apes
Failing to live a retreated live in the woods, the apes seek revenge after humans kill one of them too many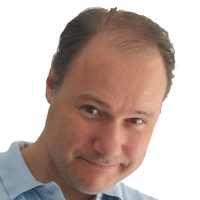 Wittenberg
16-02-2018

Not as good as the preceeding parts, but still fine
It is dark and slightly depressing, it is kind of slow at times and the music sounded simplistic and almost unfinished to me. So all in all less successful than the previous parts. But there's still heaps of impressive and sympathetic apes working together and fighting intense encounters.
The Invisible Man
Woman escapes her tirant husband, but he comes back to haunt her in ways she did not see coming. Mwuaha.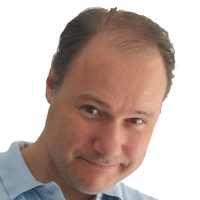 Wittenberg
15-11-2020

Classy version
It's at it's best when it patiently explores the uncanny feeling of someone being in your house, without resorting to cheesy effects of cheap scares. Later on it turns into more gimmicky cat-and-mouse affair, but still with plenty of class. Great lead actress, too!
The Monster
Mother and daughter get stranded on a desolate forest road, where something lurks in the dark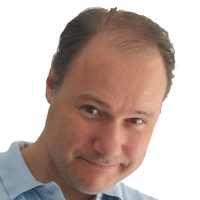 Wittenberg
22-03-2017

Mostly a simple idea done well
This move has a nice, confident focus on a single plot: two women facing a monster. The performances are really good and the movie is effective most of the time. After a while though, I was kind of done with their screaming and sobbing, and the initially charming simplicity began to work against it.
Squid Game
Out of money and out of a future, a small-time hustler accepts an invitation to mysterious game that offers a great price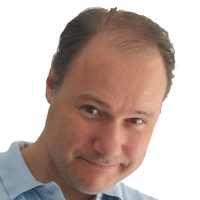 Wittenberg
14-11-2021

Unique, dark and bright
While the viral success and hype it generated may seem a bit much, I would agree that it is a fresh, well made series that make you eager for the next episode. The bright colors contrast nicely with the dark theme, you get to like the protagonists and loathe the bad ones.
Trainwreck
Promiscuous and drinking woman is struggling to make a steady relationship work when she meets someone special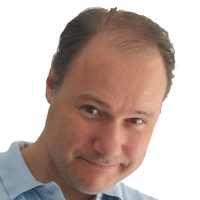 Wittenberg
08-07-2018

Well made and well acted
The surprisingly warm and talented cast, including Amy Schumer herself, make this movie flow wonderfully and naturally, providing plenty of smiles and a general good feeling along the way.
The Lodge
Two children wind up alone in an isolated lodge with the mysterious, former-cultmember new girlfriend of their father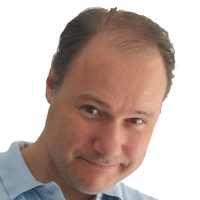 Wittenberg
16-09-2022

A very decent if not somewhat inplausible mystery/horror
When I thought about this movie afterwards, I started feeling the story was rather far fetched in places, but this didn't bother when I watched it. Instead, I rather enjoyed the ominous mood, the tasteful reli-creepiness and the cold scenery.
Jupiter Ascending
Ordinary girl is destined to play a crucial role in intergalactic dynasties and their plans to harvest earth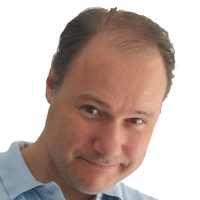 Wittenberg
11-02-2015

Wonderful space entertainment with some non-lethal flaws
Sure there are problems; it doesn't really enter your heart, and the frantic action can be hard and tiring to follow. Make no mistake though, as this is a grand deluxe space opera spectacle with a story, design, scale, characters and fantasyworld to rival Starwars.
The Equalizer 2
The equalizer corrects injustice, but this time it is getting close to his personal circle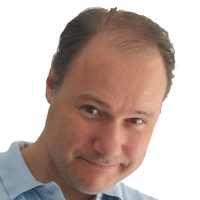 Wittenberg
30-12-2018

smooth
There is something very classy about this movie, with nice actors and a pleasant, self-confident pace that make it a silky smooth ride. I did think the 'Stay in school' mentor-ship of a black dude was rather cliched and obligate, but in the end in did suit the story.
The Mandela Effect
After loosing his daughter, a guy gets obsessed with the ´Mandela Effect´ (look it up), possibly as a way to get her back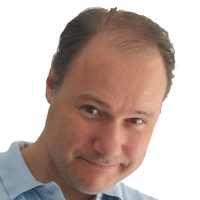 Wittenberg
27-05-2020

Well done despite limited resources
It feels a bit low-budget and simplistic at times, but it still hits the mark at exploring this phenomenon and incorporating it into a very entertaining, thought-provoking movie. It had me look into this stuff afterwards and check the Monopoly guy for sure.
Predestination
In order to stop a serial bomber, a time traveling agent needs to recruit woman in the past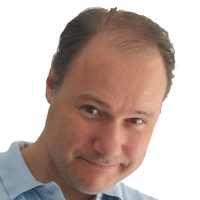 Wittenberg
08-01-2017

Didn't see that one coming
A very satisfying time travel movie that manages to stack twist upon twist and does so with class, fine performances and without becoming gimmicky.
Dead Pool
Dead Pool is off to avenge his creator (sure the superhero skills are cool but what it did to his skin, not so much)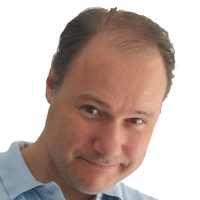 Wittenberg
20-11-2016

Refreshingly nasty
With his bad mouth, self awareness, humor and ultra cool action scenes, Dead Pool is a breath of fresh air amidst his unbearably boring Marvel colleagues. Story wise, it could step up a bit though as that felt shallow and plain.
Destroyer
Worn out, dead tired female detective is haunted by a criminal from her past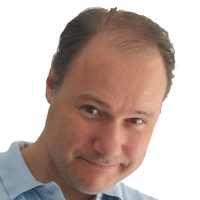 Wittenberg
21-08-2019

Looks and feels unique
I didn't want to keep dwelling in the extraordinary make up and looks of Kidman, but it is so powerful that it radiates onto everything in the movie, lifting it to an intense, hot and muggy experience.
Self/less
Terminally ill man signs up for his inner self to be transfared to younger body... they got from... where exactly?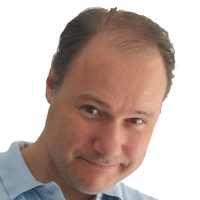 Wittenberg
24-01-2016

A very decent in between scifi with good ideas
Original science fiction mystery that gradually evolves into an action thriller. It is quite nice indeed, but could have hit harder by exploring this profound premise and what it might do to people mentally.
Ralph breaks the Internet
Guess where they're heading this time?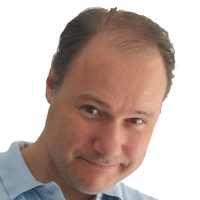 Wittenberg
05-09-2021

As good as you could hope for
A fine sequel. I liked how the visualized the internet. It doesn't, however, manage to overcome the sequel curse and bring back the magical atmosphere, or the refined and diverse story line from the first part.
Nymphomaniac II
The nymph carries on to tell her live story to her new analytic friend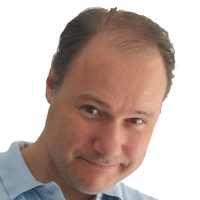 Wittenberg
10-08-2015

Dark and unpleasant but somehow very relevant too
Darker than the previous one, (even) more difficult to digest too. But something about it feels relevant and it is quite an intense experience that keeps you gazing in awe.
The Favourite
Maid elbows her way into the personal circle of the queen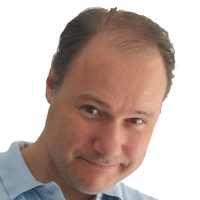 Wittenberg
06-07-2019

Quite unique
I tried this because it was hyped as the costume movie that, because of the vile play and firework between the female rivals, was also suitable for men. And indeed, I did enjoy the acting, the beautiful decors and camerawork people making their way through the castle. It has quite a unique vibe.
The Meg
Deep sea researchers end up in a fight with a Megalodon (which is a really big shark)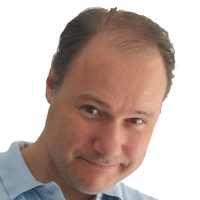 Wittenberg
17-08-2018

A bad movie done right
The characters inhabiting this world can be quite cringy in terms of stereotyping and trying to be witty all the time. But this still is an enjoyable and pleasantly over-the-top shark movie as long as you can shut your brain off.. and don't mind that every scare effect is the same: suddenly shark!
Ghost in the Shell
Cyborg police officer is threatened by an entity from within her hardware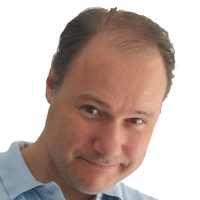 Wittenberg
08-05-2016

Dialogues not overly succesful, but the rest is
The dialogue can by long, stiff and unnatural. But the wonderful imagery, music, mysterious atmosphere and mesmerizing scenes of future Japan still make it an intriguing experience.
Armadillo
Documentary team joins a Danish military squad in Afhanistan up close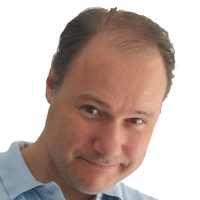 Wittenberg
16-02-2018

Nice guys in a gripping documentary
The action is not the usual Hollywood mayhem, but the notion that it is real makes even single bullets shot very intense indeed. Courageously filmed, it is a unique peak into what it must have been like. These Danish guys seem alright to me.
The Snow White and the Huntsman
Vicious queen takes over the land in a quest for eternal beauty, and hunts down the princess who has the power to top her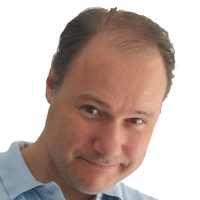 Wittenberg
08-10-2013

Pleasant surprise
Expecting this to be a loud and dumb 'modern take' on the fairytale, I was pleasantly surprised. The pacing is right, it never goes over the top, it looks great and the actors deliver, especially Theron!
Don't Breathe
Three young burglars think the gig at a blind man's house is going to be easy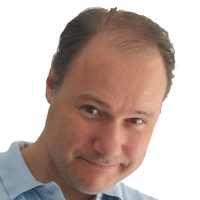 Wittenberg
18-03-2017

Fresh
A fresh horror suspense flick with fine performances. I was quite impressed with how they made a a blind man terrifying and how they managed to keep the story running based on a small premise.
The Innocents
Girl and autistic sister find new friends when they move to a new appartment, with whom they develop by paranormal abilities and games, but not all in a good way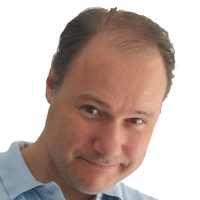 Wittenberg
11-09-2022

Intriguing childrens' horror
The semi-relaxed atmosphere, mysterious but never sensationalist, together with telling the story mostly form the perspective of the children, makes this a a slow but unique and satisfying watch. I was bit puzzled what drove the evil one, though.
Lake Mungo
Mockumentary about a a family grieving for their diseased daughter, and the strange occurences in their house afterwards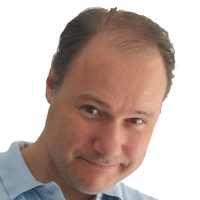 Wittenberg
30-01-2022

Well rounded and chilling
It really knows how to play the 'something unexpected appeared on the footage' effect, resulting in plenty of chill inducing moments. It ties it together with a convincing and well acted documentary and even has a few plot-twist to keep it interesting.
Sucker Punch
Girl is institutionalized, but lives violent fantasies while dancing which help her escape it the end. Or something.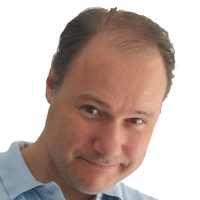 Wittenberg
20-04-2014

Violent video clip, done with much love
Easy to fault, but I was amused by the violent, fabulously stylized, unearthly, anachronistic action, as well as the moody and steamy atmosphere. Absorb it like a videoclip, then you may get it.
Despicable me 3
Despite setbacks, Gru is trying hard not to go back into crime. But then he finds out he has a brother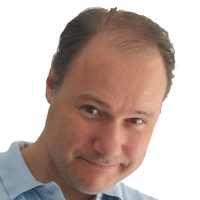 Wittenberg
14-07-2017

Full of good things
It was quite heavy on sub stories and plots, risking convolution and hysteria. But luckily it manages to stay on the good side of things, keeping everything on rails and delivering colorful, whack fun and expanding on the franchise's unique humor, graphics and (80s!) vibe.
White Tiger
During WW2, in trying to deal with a mysterious Nazi tank, the Russian army turns to an equally mysterious tank driver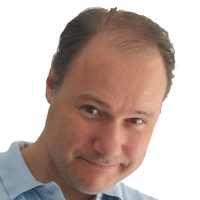 Wittenberg
24-01-2016

Good WW2 movie with a dash of mystery
An intense and sometimes gruesome looking WW2 flick that can be a bit slow at times, but compensates with a nice mixture of mystery, war, interesting characters and a diverging but well done ending.
Altered Carbon: Resleeved
In a world with interchangable bodies, a man looks after a girl who is hunted down by just about everybody. But why?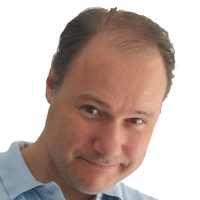 Wittenberg
09-04-2020

A fine anime
A fine anime with sweet, non-standard animations and drawings, an interesting story and a couple of very intense action scenes with wicked ninja's.
X
Group rents an old barn to shoot an adult movie, but the old landlords hold sinister secrets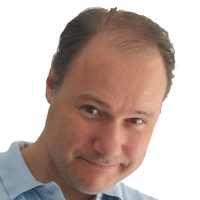 Wittenberg
17-04-2022

"fucked up horror" seems like a good way to describe it yes
The 70s vibe is spot-on, the interaction between sexy and horrific scenes works surprisingly well and there are some intense moments. It is especially adept in making the elderly terrifying. So overall this is quite good - an interesting result of skilled filmmakers creating a slasher.
Knowing
A time capsule dug up at school contains a paper with only numbers, which turn out to predict past disasters with remarkable accuracy... and future ones too.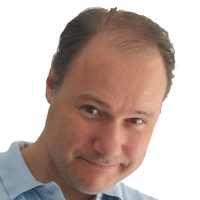 Wittenberg
10-08-2015

It can be liked!
Apparently I am the only one who likes this movie. But heck: it's an exciting story, the performances are fine and it contains some terrifying and unrivaled footage of disasters. I even liked the ending too, it is pretty!
Only God Forgives
Drug dealer in Thailand gets caught up a bloody circle of revenge when his brother is killed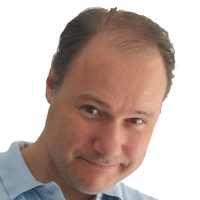 Wittenberg
27-10-2013

Bloodred
Dark, bloody and mesmerizing movie that views like a comicbook, the way it slowly serves it's mostly static scenes one by one.
Vivarium
Couple do a house sighting of a strange sterile house in a neigbourhoud where everything seems the same.. and then can't seem to leave the place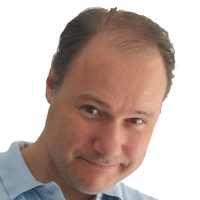 Wittenberg
23-05-2020

Refreshingly and pleasantly weird
Sometimes non-standard oddball movies that do something different, mysterious, bizarre and thought- provoking are just so refreshing and satisfying. Like this one.
The Secret Life of Walter Mitty
An office nobody frequently gets lost in his daydreams, but for a last assignement and a love interest, his adventures must become real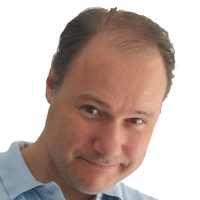 Wittenberg
13-04-2014

Wonderfull movie that had even more potential
Great idea, beautifully done in a movie with a big heart. I thought the pacing was not quite right and it could/should have been even more magical.
Lucy
Woman gains acces to full brain capacity after a drug is accidently spilled in her body - giving her remarkable skills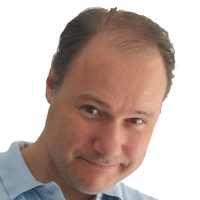 Wittenberg
12-08-2014

Survives its many flaws
I wish the superpowers were a little less extreme, the science a bit more refined, the pacing a but more delicate. It's also unfortunate that the superpowers are only used for fighting goons, not something more poetic. Despite all that, it still is a very entertaining, smart and quite a cool movie.
Hardcore Henry
Awoken in half cyborg body, a man must constantly fight for his live, shown entirely from his vision viewpoint like in FPS POV games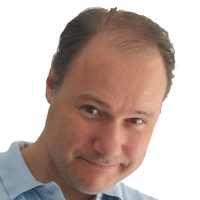 Wittenberg
04-01-2017

A fun ride if you can handle it
I should probably be complaining about the violence, lack of character development (yawn) and that how you'll get dizzy and exhausted from the restless camera. But I actually had a blast watching this. It is different, cool and highly entertaining.
Prey (2022)
A Commanche girl isn't taken seriously as a hunter, but it is up to her to take on a new kind of alien menace (Spoiler: a predator)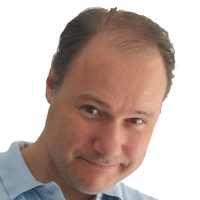 Wittenberg
07-08-2022

I mostly agree with the ecstatic reception it got
The native American setting makes it fresh, performances and action are pretty neat, and they wisely kept it simple and pure. But I did think it it was a bit predictable, and the overall tension was good but not exhilarating as might have been. I was sitting upright, but not on the edge of my seat.
Dark
Inhabitants of a small German town get entangled in time paradoxes spanning generations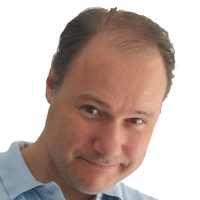 Wittenberg
07-03-2021

Deep and interesting, but it's darlings start to annoy
A profound series with a unique atmosphere and just enough lifelines to help you through the complexity. Problems: It dwells badly in the same concepts and 'darlings', the characters communicate in an unacceptably vague way, and everyone seems to have just one overacted facial expression.
Black Swan
Ballet dancer pushed over the edge to portray the black Swan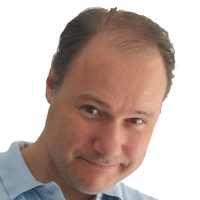 Wittenberg
28-12-2021

Slightly overated but still good
A dark movie that offers some acting fireworks and I loved how the insanity and hallucinations slowly creep in. However, I cannot back up the the high appraisal it received entirely; for that I would have needed it to go deeper, further and darker.
Dredd
Comicbook judge-jury-executioner takes rookie into builidng full a drug addicted badguys (and a badwoman)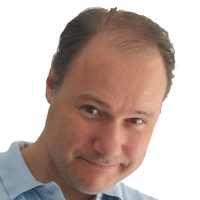 Wittenberg
18-02-2013

Fine heavy duty action
Movies that occur in a single place can feel somewhat cheap. But I quite enjoyed this moody, dark, heavy action flick with some beautiful slo-mo scenes and sounds.
The Mandalorian
A solo adventure of Star Wars' Boba Fett-like dude, who dedicates himself to protecting a mysterious youngling he picks up on mission.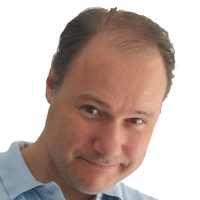 Wittenberg
05-04-2020

An excellent fix of starwars, mostly good, some bad
I liked it best for it's utter love and understanding of star wars memories, old and new, brought on screen beautifully. Unfortunately, it also retains the utterly useless storm troopers by the dozens, leading to 'authentic' but ultimately unexciting combat. I also found the story very linear.
Beyond the Black Rainbow
I THINK it's about a woman in therapy in a secluded hypermodern (in the eighties at least) facility, trying to get out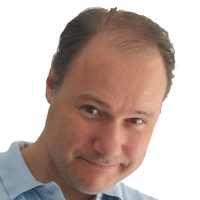 Wittenberg
13-06-2016

If you see it you might need therapy also
A weird ass trip of the first kind, in which you mostly have to figure out for yourself what to make of it as you are being sedated by the psychedelic colors and imagery. Its crawling pace is both a strength and weakness. Not for everyone, but I was quite hooked indeed.
Free Guy
Backgroundcharacter in a game becomes self aware and fights for his existence with the help of some gamers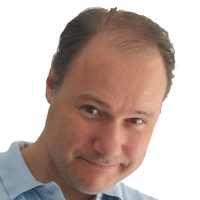 Wittenberg
29-08-2021

Not for everyone, but definitely for some
You'll need some knowledge of contemporary gaming, the Youtube subculture, and mental preparation for a barrage of restless imagery and hysteric jokes. But if you manage all that, you'll find that it has it's heart at the right place, is enjoyable and sometimes a good laugh indeed.
The Dark and the Wicked
Brother and sister visit their parents as the father is on his deadbed, and their mother is overcome by a dark presence in the house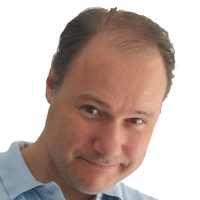 Wittenberg
28-06-2022

Refinened horror that mixes several discomforts but remains subtle
A refined, slow and uncomfortable movie that blends the horror with the dread of disease, the feeling of being unable to leave and helplessness. I thought it was really good watching it, but did notice it fading from my memory pretty fast afterwards - usually caused by a lack of standout moments.
The Midnight Sky
Amidst a worldwide cataclysm, a man at a northpole research station attempts to warn a spaceship not to come back to earth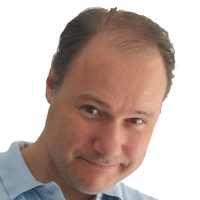 Wittenberg
03-01-2021

Nicely done, but minimal
It's lovingly made and compelling throughout, but it is suffering somewhat form the minimal story. Sometimes this leads to a pleasant slowburn pace, but at other times it is struggling to fill up time, with events that seems irrelevant for the overall story.
Don't Leave Home
Artist inspired by cases of vanishing children is one day invited to the home of a priest who's painings make people dissapear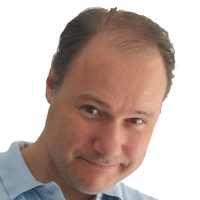 Wittenberg
21-04-2019

Effective and subtle
There's something small and simple about this oddly titled horror, which makes it subtle, intimate and quite intriguing. There's not much standard horror mayhem, but rather a sense of discomfort and mystery. Quiet nicely done, I must say,
Liar Liar
The son of a slick, smooth lawyer wishes his father cannot lie for one day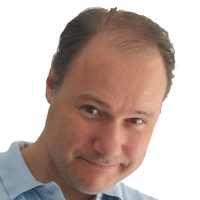 Wittenberg
25-06-2018

Simple idea brought to live succesfully by Carrey's skills
Carrey is at the top of his game here, and whether you like his style or not, the way he puts it down really was very funny and unique to me. This movie has a sense of fun and flow that modern comedy's lack. Even the inevitable moral to it all is actually (and luckily) quite restrained.
The Perfection
Rivalry between two cello players leads to extremes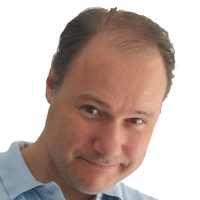 Wittenberg
22-09-2019

competent
A competent mix of horror, thriller and drama that's different and refreshing, and has several satisfying plot twists on offer. The 'rewinding' sounds and sights seemed below the class of this movie, but that's about it.
El páramo
Fleeing war, a small family lives in a desolated farm. But there, a myserious entity lurks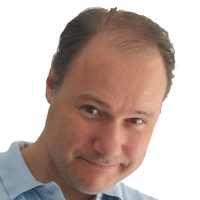 Wittenberg
16-01-2022

Moody and dark
This horror is carried almost exclusively on atmosphere, darkness, a deep sense of desolation and fear within. It is done wonderfully, it looks very moody and is acted well. At around 3 quarters through I felt a slight yearning for some twist or acceleration, but perhaps it is best without it.
Train to Busan
A man takes his daughter on a train to Busan, just as a zombieoutbreak is happening.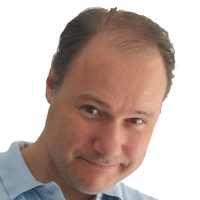 Wittenberg
16-12-2018

Original and exciting ride
While the zombie behavior seemed a little outdated and borderline caricature, this movie offers a lot of thrilling and quite original scenes that kept me on the edge of my seat throughout.
Movies found: 814 | max movies per page: 100 | Showing: 86 - 185
Previous
Next