BoiledDown

.net




If everyone's a critic, then so are we!
Ghostbusters (2016)
Not withstanding mockery and misfortune, four women form a team to fight ghosts
Wittenberg
07-05-2017

Good fun, but it's really only comedy
Having all female leads was a good move to make it fresh, and overall I had a good time with this colorful and frisky comedy. It's predecessors, however, also threw in some genuine scares in creepiness in the mix, which made for a more exciting, balanced experience than this.
Passage to Mars
A documentary about an journey across the Arctic with a prototype vehicle (strangely a Humvee?) as a preparation for a journey to mars
Wittenberg
03-09-2017

Good but relies on tricks
I have mixed feelings about the constant voice over. There are only so many ways to depict a driving car, so they desperately needed to alternate with the shots of Mars, which, while atmospheric, felt a bit like cheating. It managed to keep me interested though.
Closer to God
The aftermath of bringing the first cloned child into this world... or was it?
Wittenberg
16-06-2019

Uneasy in a good way
Has an effective, uneasy atmosphere, and the agonizing sensation of people trying to take care of a strange human in a room in the house, without really revealing what's in there. Could have had more impact with some more style and direction though, and booh for the misleading artwork.
Durante La Tormenta
Through an electronic storm and old camera, a woman saves the live of a boy who died in the past. But now her own live is no longer what it was.
Wittenberg
04-07-2021

A more personal drama involving time paradoxes
I thought it was an interesting idea to have the effects of messing with time work on a more personal, relational level. And while it certainly works and creates a commendable movie, sometimes it felt more like a family drama and it sort of dozes off.
The Hobbit: The Desolation of Smaug
Hobbits reach the mountain and Bilbo confronts the dragon
Wittenberg
04-01-2014

Beautiful failure
You have to admire the sheer beauty and magnitude of this spectacle. But there is also a feeling of disappointment, as I cannot really get into this movie, feel for any of the characters, appreciate the campy slapstick action or take in the wash of special effects.
The Heat
Uptight FBI agent must work with streetsmart cop - both females this time.
Wittenberg
23-02-2014

as is
The feminine variation on the buddy-cop theme gives it a slight edge over the expected experience: funny but not hilarious, entertaining but not engrossing, good but not great.
Extraction
Man is hired to extract a kidnapped son of a rich and powerful mob, and gets in whole lot of trouble
Wittenberg
13-11-2020

Good heavy duty action with some issues
A commendable action flick with some very well shot, high-octane, hard-hitting brawling going on. After a while though, the man's ability to endure pain and injury gets a bit much, and the annoying acting style of the kid makes it hard to buy into their supposedly developing bond.
Ad Astra
Astronaut sets off on a journey to make contact with his father, who was last seen at Neptune.
Wittenberg
07-10-2019

Not bad, but disappointment prevails
Brad Pitt in Space? 2001 meets Apocalypse Now? This movie couldn't possibly go wrong. And while it does have some great visuals and an intriguing atmosphere, I found that the apathetic character of Pitt, the hop-on hop-off space travel and underwhelming climax meant I ended up slightly disappointed.
The Guilty
Police officer must do 911 operator work as a disciplinary measure, when he takes a call that will keep him up all night
Wittenberg
04-10-2021

A decent but not perfect single-person, single-location flick
One of those risky movies shot on a single location with a single actor holding everything together. It works - it is a thrilling watch. It lacks, however the craftsmanship or plot to really make it bite your nails, and would have benefited from more realism and a more likable lead character.
Air
In a poisoned world, Noah-like facilities harbor deep frozen scientists for better days. Two engineers are periodically woken up for maintenance duties.
Wittenberg
17-03-2018

Minimally pulled me through
A low budget affair that is in danger of having way too much time to fill up, and does so with long, overstretched scenes with very little in it. But, they managed to put in enough mystery and anxiety about the ending to make it work and keep me interested. Not too bad!
Devilman Crybaby
A dude can turn into a devil without becoming evil, which gives him the powers to save the world from demons taking over.
Wittenberg
31-07-2020

Intriguing oddball
A really odd manga that is wrong for many reasons, and had me wondering why I was watching it several times. But the strange turned into intrigue, and kept me curious enough to watch all of it - which was rewarded by a tasty finale.
Ant-man and the Wasp
They want to get mum back from the quantum realm, but a new ghost enemy, mafia and the FBI are complicating things
Wittenberg
16-12-2018

Succesful formula
It successfully prolongs the mixture of snappy action, heaps of humor and self reflection whilst still being exciting the same time. "Do you guys put 'quantum' in front of everything?" Haha.
As Above So Below
Mockumentary about a historian and friends who go into tunnels below Paris to find an ancient stone. But there's things down there.
Wittenberg
28-06-2015

Reasonable
Mockumentaries en found-footage appearantly must feature teens. Always. The subplots and themes within the tunnels appear a bit rushed and underdeveloped. But there are still some good scares and effective claustrophobic scenes down there too!
The Head Hunter
Medieval solitary warrior is combating demons and collecting their heads
Wittenberg
29-11-2021

Nice surprise that dares to do things differently
I quite liked this little nugget. The way we see him going about his work without even seeing the demons, and without any pampering explanation, is pleasantly mysterious and makes us observers peeking into his life. It keeps it intimate and compact, and the visuals are nice.
Bad Milo
When people agitate this man, a demon comes out of his ass and eats them. No Shit.
Wittenberg
03-01-2014

Naughty and pleasantly bizarre
but the constant rectal suffering could make you nauseous.
Arctic Void
Televisioncrew on a boat in the Arctic tries to keep their sanity (and stay alive) after all passengers dissappear in an instant
Wittenberg
27-02-2022

Sweet little mystery
It could be said that the content is fairly minimal, but this didn't bother me at all. It is wonderfully mysterious, the slowness just adds to atmosphere and feeling of desolation, and they were really able to get the most out of the awe inspiring scenery and mystical abandoned town.
UFO
Talented math student gets obsessed with a brief UFO sighting. Not only to find out about their intentions, but also the coverup surrounding it.
Wittenberg
09-02-2019

Intriguing little UFO tale
I was sort of waiting for a movie like this. Make the UFO secondary, and focus on what it does to people. This one sort of does that, and I was quite amused by it and liked the central role of mathematics. It can feel a bit low budget at times, but overall: yeh, a smart and nice surprise.
The Spine of the Night
Animation about a power struggle involving witchcraft
Wittenberg
12-11-2021

Plenty to like but not to feel
Overall a satisfactory experience for animation enthusiast like myself, with some imaginative action and storytelling. But with no background story and no real character to know or love, it's doesn't really hit you emotionally.
Captain America: The Winter Soldier
Hydra has infiltrated the safety of SHIELD, and there's a new enemy as well
Wittenberg
23-08-2014

A really mixed bag
It's more mature, confident and less hysteric than most superhero movies, due to restrained superpowers and lots of attention to the story. But, all characters are flat and unlikable, and the brawls are a bit tedious. This quality popcorn amusement feels like it could have been more than that.
Triple 9
Corrupt agents doing one more gig get caught up in a swamp of distrust
Wittenberg
27-12-2016

Gloomy and effective but not very involving
It's good to see some dark, well-acted, sweaty, and straight up bad cop action again, with effective action/violence because it doesn't want to over dramatize or orchestrate anything. It would have helped though, if we knew a little bit more about these guys so we can sympathize a little better.
Anchorman 2: The Legend Continues
After getting fired and hitting rock bottom, the anchorman is given a change for a comeback at the first 24 hour newsstation
Wittenberg
29-12-2014

Many great laughs eventually fade away
I laughed out loud several times in the beginning, which is quite rare these these days. But as it retreats to it's story and morals, it looses much momentum and becomes a little basic yet again. I wonder if movies like these could just forget about the plot and just have fun the entire time.
Padington 2
The bear is saving for a perfect gift for his aunt, but he is not the only interested in it
Wittenberg
30-08-2020

Warm and cozy
It's hard to fault this family-friendly, cozy, good looking and amusing comedy, as they balanced of of these things just about right for the target audience. Personally, I'd like some more edge, but this is probably the wrong movie to ask.
Unbroken
The strory of an athletic runner who crashlands during WWII and becomes POW in Japan.
Wittenberg
05-08-2015

Sligthly unemotional
An impressive story that is filmed tidily and with class, yet is a somewhat numb and flat experience, making it miss out on the impact it should have had.
Greyhound
A warship protects a convoy from german wolfpack submarines during a dangerous pass in WW2
Wittenberg
28-02-2021

Good warmovie but short on real involvement
Enough thrills of naval combat to satisfy war movie aficionados like myself, but it's not perfect. The gray and dark tones seem excessive, and the story is a very basic mission-begins-mission-ends affair, causing a lack of involvement. The two flashbacks of a woman seem a futile attempt to fix this
Upside Down
Two lovers, each on different but nearly touching planets with opposed gravities
Wittenberg
27-10-2013

West Side Story turned on it's head
It's a wonderful movie with a big heart, but the lovestory in it just doesn't quite reach the same level as the visuals and original ideas.
Jungle Cruise
Woman charters a captain to take her into the jungle to find mysterious healing plant
Wittenberg
27-12-2021

Fun adventure let down by the CGI fights
A lively adventure movie with a 'classic' atmosphere, and fun performances of the main characters and their constant quarrels. Like many other CGI-heavy movies, I found the combat scenes hard to follow, unpleasant and ultimately not very exciting. I wish they kept them more 'classic' as well.
Altered Carbon (season 1)
In a future bladerunner-like world where peoples change bodies as they see fit, a man is asked to investigate a murder
Wittenberg
05-04-2020

Ups and downs. Mostly up though.
I liked the overall concept, the dark yet sensual atmosphere, and some cool action scenes. But I was struggling with the ice cold characters, a lot of talking, the unnecessarily complicated story and the ridiculous Agatha Christie climax with the big reveal with everyone standing in a room.
The Superdeep
Russian horror about a rescue team entering the deepest researchfacility on earth where strange things have been occuring
Wittenberg
10-07-2021

Plenty to complain about, but enough going for it
Maybe it didn't quite nail the claustrophobic atmosphere the way it could have, it aches towards a B-movie and most characters are unlikable and simplistic. But I gotta say: the overall concept is creepy and done nicely, and the mold/spore enemy original and impressive. Nice music, too
Ultrasound
Due to a flat tire man is forced to spend the night at strangers, but it marks the beginning of his entire reality falling apart
Wittenberg
14-04-2022

Intriguing but executed a bit dull
It is hard to follow, but in a nice, mindfuck twisted way, and it is carried on a diligent synth ambient track as well. But something about it is a bit simplistic and uninspired, like the creators were more interested in the idea itself that the presentation of it.
iBoy
A guy accidentely gets a piece of phone lodged in his brain, giving him superpowers he the uses for a good cause
Wittenberg
28-07-2020

A fair variation on superhero movies
The story is told more interestingly and seriously as the title and subject would have you think, and I quite enjoyed this small but tasteful superhero variation.
Old
People trapped on a secluded beach get old very quickly
Wittenberg
28-08-2021

Attractive mystery let down by words and characters
I love Shyamalan's enticing and mysterious stories, as well as the way he floats the camera through them. So I will probably watch all of them, but unfortunately this one was let down by rather clunky dialogue, delivered unnaturally by odd characters. It felt like watching a play.
I Am Mother
In a secluded facility, a robot raises a little girl as a first in a repopulation program for a toxic earth, but then the girl let's in an unexpected visitor.
Wittenberg
08-06-2019

Decent
A decent looking and interesting story with plot twists that, while not completely unexpected, keep things interesting. After a while it started to drag a bit, and I found the visitor so unpleasant and annoying that, instead of sympathizing with her, I wished mother would have gotten rid her.
The LEGO Batman Movie
Batman must not only face the usual enemies (all at once), but also his inner self
Wittenberg
19-02-2017

Too fast and furious
A colorful blast of action and endless jokes. Maybe I am getting old, but I found everything too fast and insanely frantic, making it impossible to follow and keep up. The few moments of silence (mostly also intended as a joke) felt like I could breathe again.
Oxygene
Woman awakes in a pod with only limited time to find out why... before oxygen runs out
Wittenberg
28-05-2021

A bold idea done pretty well
A bold and interesting idea, but will looking at the same confined woman for an entire movie be interesting enough? During the first half I wasn't sure, but then it comes up with enough twists and some impressive shots to make it work. Not by a huge margin, but certainly enough.
Olympus has Fallen
Terrorists take over whitehouse, fallen security agent comes to the rescue
Wittenberg
02-01-2014

The same old mistakes
A dark atmosphere and some hefty gung-ho warfare could have made this intense, were it not for the inevitable patriotism and flag waving, annoying Hollywood plot conveniences and stereotype terrorists (oh come on - nuclear launch codes, again?).
Orphan
After a miscarriage a family takes in an orphan, but they take in a lot more than they bargained for
Wittenberg
20-02-2022

Adult enough to avoid horror pitfalls, but doesn't add much either
For the most part it stays away from cheap scares, and has enough confidence to slowly but surely built up the tension and story, and reach a fairly creative reveal. But it fails to get under your skin as it remains slightly tame and suffers from some implausibility.
Exodus Gods and Kings
The story of Moses, who sets out to free his people from egyptian oppression, with a little help from divine intervention
Wittenberg
19-04-2015

Good yet linear and flat
Well made, acted and tightly shot, it is let by a very slow middle section, a failure to evoke deeper emotions and a rather uninspired depiction of the plagues, as if they are checking them out on a list; Yeh ok so that's the frogs, what's next? How many more?
Svart Krabba
In a fictive war, soldiers are send into the night on skates, to cross a lake for a world saving mission
Wittenberg
26-05-2022

Decent little war movie that does things differently.
Overall it doesn't feel very plausible, and some of the combat feels slightly tame and lacking suspense. But it's different, varied and builts up to a unexpectedly large finale and plot twist. An amusing watch for sure.
Insidious
Family moves into a home, soonafter which paranormal things happen and the boy falls into a chronic sleep (but it's not a coma!)
Wittenberg
12-06-2016

Half great, half ok
Starts of terrifying indeed. But then the inevitable ghost expert team moves in and sort of break the tension with misguided humor, along with the cliched medium and a tacky explanation for it all, and it sort of drifts into a slightly messy Poltergeist clone.
Drone
Familyman secretly serves as a contractor flying execution missions with drones, but he's not as save as he thinks
Wittenberg
14-04-2019

Yes, it is leading somewhere
For while I thought this movie was compensating a lack of substance with long scenes, slow montage and drifting off from the source material. But slowly the realization of what's going on is creeping in, climaxing in the agonizing dinner scene. Not what I thought it would be, but quite decent.
Kick-ass 2
The normal superhero joins a group of fellow citizin-heros and gets back into action
Wittenberg
14-12-2013

You may not get it
It is hard to connect with this strange mixture of crazy outfits, ridiculous people, bizarre plot, lessons in life and bloody violence. But once I did - way into the movie - I started to laugh and was quite entertained.
2067
When oxygen is running out, someone is sent into the future to bring back a solution
Wittenberg
05-04-2021

Fine time traveling
For the most part this is quite a charming and sympathetic movie that has it's own time traveling story to tell, without over-complicating things but still challenging you to keep up. I am not so sure about the rather insecure and frequently sobbing main character though.
Man of Steel
Superman can no longer remain hidden when Zod arrives on earth
Wittenberg
01-12-2013

Superman remains tough to beat, and tough to make a good film out of
They have given him some worthy adversaries other than kryptonite, resulting in some really smashing showdowns. But the storytelling is messy, and Hollywood still doesn't realize that an overdose of fast, blurry and over the top destruction only leaves viewers bored and cut off from the movie.
Mother / Android
When all butler androids turn roque against mankind, a pregnant woman and friend embark on a journey to a safe place
Wittenberg
14-01-2022

Good, misses some opportunities
A more than decent survival and motherhood story, but it could have been denser and nerve-wrecking in places. Also, there's a twist near the end that could have been huge, but it's almost like they didn't really follow up on it, and went with a rather swampy emotional ending instead.
The Unborn
Two security officers guard and secure and builing the night before it gets demolished. Strange things happen.
Wittenberg
31-07-2021

Familiar, but done right
Although we certainly have seen similar things, I thought this was well above the norm. Apparently there is still merit in horror featuring walking around dark places with flashlights. The atmosphere is creepy and unnerving, and I liked the lead actress slowly loosing her cool.
Crimson Peak
Woman marries a man who brings her to his spooky mansion, where she finds out what a ghost in her childhood tried to warn her for
Wittenberg
10-04-2016

The good bits are mostly a side dish
With almost every scene a piece of art, this is quiet a looker. The ghost scenes were great too. But the story holding it together is mostly a costume drama of love, crime and passion, which I found quite slow and pale by comparison. I really liked Jessica Chastain's performance, though
Spawn
Killed assassin makes a deal with the devil to lead his army with new superpowers, and in return he may see his wife again
Wittenberg
25-10-2017

Not brilliant, but has plenty of tricks to make it work
People weren't to keen on this comic adaptation, but I am quite ok with it. There's a special kind overacting that seems just right for a movie like this, I liked the dark theme and some of the fx, the clown is just awesome and the movie simply entertains.
Pioneer
After a dive accident during the construction of an underwater oil pipeline, one survivor sets off to investigate the truth about what went wrong
Wittenberg
22-11-2014

Genuine and exciting, but full of wankers
I liked the authentic feel throughout, as well as the restrained acting and good underwater scenes. Something was not quite right with the characters though, as everyone was sort of a zombie ignorant ass about everything that was going on.
Sightseers
A rather daft couple goes on a dopey UK trip, which gradually turns into a Bonnie and Clyde rampage through the countryside
Wittenberg
06-12-2015

Unique, uncomfortably funny
An oddball movie with a strange but ultimately successful combination of comedy, violence and utterly boring vacation trips.
Veronica
Ouija board. Trouble.
Wittenberg
03-08-2018

Familair but with it's own sauce
Story wise it is familiar material, but the scares are quite subtle and less hysteric than usual. I liked the Spanish vibe on this and especially the three kids were great. But why it's hailed as one of the scariest movies ever made, I have no idea. The music sounds outdated and isn't helping.
The Spectacular Now
About adolescents and the challenges and choices they have to face during the process of growing up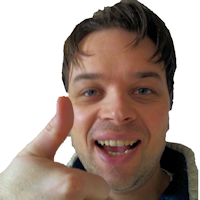 RockmeNow
24-01-2014

How to deal with adolescent hardships (in a non-comic way)
No action or comedy flick, but a nice movie when you are in the right mood for an insightful trip into the world of adolescents and the challenges they have to face. Key words: future plans and careers, (badly ending) relationships, and alcohol abuse (to name just a few we all know so well ;) )
The Water Man
Boy travels into the woods to find the mysterious Water Man, for he may hold the key to healing his sick mother
Wittenberg
26-08-2021

Pleasant and intimate modern fairytale
A pleasant modern day fairlytale with an intimate atmosphere and performances. Much more refined than big blockbusters, and the sickness is brought without sugarcoating. It's just that the twist at the end, although I can see the point of it, was somewhat abrupt and left me slightly unfulfilled.
Europa Report
Found footage of a lost spacemission to the moon Europa, attempting to find life below it's icy surface
Wittenberg
05-10-2013

An adventure like this ought to be more exciting
Looks good and overall a good watch. But it didn't get quite as emotional, scary, claustrophobic or engrossing as I had hoped. I think the slightly detached actors are the main problem.
Voyagers
Another shipment of space colonist, this time with childred bred specifically for this long journey. Will they keep it cool?
Wittenberg
21-05-2021

Perfectly fine but not so subtle group dynamics in space
It seems reasonable to deem it "Lord of the flies" in space, and I see no shame in it. I liked it. It's just that the emergence of the 'bad group' seemed forced and rushed. It would have been more interesting if they had genuine and reasonable different views instead of just being jerks.
Cottage Country
When an idiot brother is about to ruin a romatic weekend of two lovers, one bloody accident leads to another
Wittenberg
30-12-2013

A naughtly mixture of humor and bloody murder
Successfully plays out comedy and murder throughout the movie in an unusual but successful cocktail.
The wHole Truth
When their mother is hospitalized, a sister and brother stay with their grandparents, where a hole in the hole reveals an evil past
Wittenberg
25-05-2022

Original and clever, but drops some balls
Down to the very title, the story and is pretty clever and there's a nice vibe which sets it apart from the norm. The horror is a bit lightweight though, and some of plot twists are brought simply by the characters explaining them to each other standing in circles.
The Fountain
While trying to find a cure for his terminally ill wive, a man gets entangled in her manuscript for a story. Also, he is flying through space in a bubble with a tree.
Wittenberg
05-06-2016

Over aware of it's uniqueness
A courageous and unique movie that dares to be different and strange. Beautiful and meaningful on the one hand, but hardly subtle as the symbolism is sort of rammed damned your throat and feels slightly too pleased with itself.
Isn't it Romantic
no-life woman bumbs her head and wakes up in a Romatic Comedy
Wittenberg
08-04-2019

I just wish it was nastier
It's a great idea that will yield a few laughs. But ironically, it's not really funnier than the movies it is making fun of, and even comes up with the very moral lesson I thought it was revolting against.
Afflicted
While documenting a Eurotrip, two friends also document one of them turning into a vampire
Wittenberg
18-08-2015

More interesting than scary
A combination of natural acting and convincing effects create some effective WTF moments. Well done, but it wasn't really scary - mostly because they seem sort of ok with the transformation.
You Are Not My Mother
Girl is struggling with the mysterious behaviour of her mother, and discovers the dark secrets of her family
Wittenberg
05-09-2022

slow but effective
It is pushing the limits of slow burning, and perhaps lacks some focus in the story. But I remained on board the entire time, because I certainly was curious, it is intriguingly uncanny and I really liked the acting of the lead.
Paranormal Activity 2
(mostly) securitycamera footage of a family being haunted
Wittenberg
10-01-2016

Novel en successful idea approach to a horror flick
Probably a rehash of part 1, but since I have not yet seen that, I will honor this one for the brave, effective and chilling way of telling a horror story. The actual events and pacing are a bit under powered for it to become truly terrifying, though.
The Discovery
When an afterlife is scientifically proven, suicide becomes rampant because people try to get there
Wittenberg
10-06-2017

Not all I hoped, bit I still liked it
Part of me wished it was more about the discovery itself, part of me wished it was deeper en creepier, but the rest of me was quite pleased with the sober, depressing and character based-approach that still manages to intrigue and serve a satisfying climax.
Ninjago
The green ninja is having daddy issues, so he and his team venture into the jungle to find the ultimate ultimate weapon to defeat him
Wittenberg
11-10-2017

Unbalanced
These LEGO movies will deliver the frantic action and fun, but I found it an unbalanced with a restless first half and then too much over-emotional scenes in the second one. But who am I? My son rated it 9.5.
Act of Valor
Seal team hunts down a terrorist across the world
Wittenberg
01-06-2013

Wicked action saved the mission
One the one hand, we have very peculiar acting, misplaced slo-mo shots and indigestible patriotism and voiceovers. On the other, we have exquisite action scenes and a Call of Duty-style story telling that works very well.
Beavis and Butt-Head Do the Universe
They get mistaken for drilling talents are sent into space, causing havoc across space and it's dimensions
Wittenberg
01-08-2022

If you needed more of it, then this delivers
I for one missed these guys, and this movie simply delivers a generous portion of everything you love and hate about them, wrapped in a story that's reasonably fresh without ever drifting away from the essence.
The Lego Movie 2: The Second Part
Our lego friends venture into strange new worlds so there can be peace between two lego realms
Wittenberg
07-08-2019

More of the same
I could see all the things I loved about the original, yet I felt a bit indifferent about it without knowing exactly why. I guess it really is more of the same, which - even if that means more of a good thing - means the initial excitement is not here. But hey: it's still a dazzling lego movie!
Them That Follow
A woman of a secluded religious community, that does snake handling to prove their faith, has a secret
Wittenberg
27-12-2021

Slow, but something is growing
The movie has a very serene atmosphere in which the slow daily life in the woods is portrayed very well, so much so that in fact halfway I almost started to long for some action. But there's a constant under the skin buzz that keeps it mysterious and kept me watching, with memorable performances.
Robocop (2014)
Robocop manrobot must pave the way for an evil corp to deploy soulless crimefighting robots in America.
Wittenberg
16-11-2014

Point of view is too boring for what is happening
A darker, more serious version of the original, that is actually quite classy at times. Unfortunately, the story is focused almost entirely at the marketing of Robocop and influencing public opinion about automated crime control, which I did not find the most exciting perspective.
Extermination
Family tries to survive an invasion from outer space and learn something about themselves along the way
Wittenberg
02-08-2018

Very decent scifi with a nice twist
All in all this was quite classy and stylistic most of the time, and it has a satisfactory twist as well. It does, however, dwell in certain scenes, and features some horrible cliches like a little girl risking everyone's lives to get her teddybear. Ugh.
Shadow in the Cloud
A young women with a top secret cargo rides a long an all-male bomber mission - that is being attack by strange things...
Wittenberg
04-07-2021

The individual parts are not all that, but as a whole it works
It's quite easy to point out several flaws in it, especially the first half with the endless intercom chatter. But the atmosphere is unique, and pointing out the unrealistic scenes somehow seems irrelevant, as these seem like metaphors for the struggle for womanhood in a male world.
Non Stop
Air marshall tries to deal with a terrorist threatening to kill the passages on his flight, getting himself framed in the process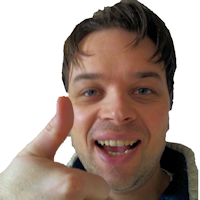 RockmeNow
17-09-2015

Over the top in a nice way
I don't buy many aspects of the story, but I enjoyed it anyway!
Wittenberg
24-02-2015

Good old fashioned suspense
An reasonably intense thriller with a constantly high adrenaline level, and a pleasant 'old fashioned' simplicity of execution. Near the end they go a little overboard with the whodunnit game, and the far fetched motives and plans of the terrorist are yeh-right.
Kill List
Ex military (?) but now homebound man accepts a hitjob, but it drags him into an occult nigtmare
Wittenberg
30-03-2022

A mood different than others, but lacks involvement
There's a plain, non-sensationalist vibe in the atmosphere and acting, which I liked and which sets the movie apart. The builtup and climax are also shocking enough. But making the main character is such a nasty, hollow, emotionless man works against the movie and the impact it could have had.
The November Man
Retired CIA top wonderboy is asked for one more gig. He steps in because someone close to him is involved...
Wittenberg
31-05-2015

Fine espionage
A decent, classic espionage action flick. It is a bit low on standout moments though, and the cockiness and skills of the main character can be too much at times.
Ju-on: White Ghost
When a family moves into a haunted house, the man is cursed to do the unthinkable onto his family and then himself
Wittenberg
19-06-2022

Simple but effective
It is told in a somewhat plain and unimaginative way, and for the most part feels like a collage of mini story's leading to a jump-scare. But the pieces do come together, and the movie did work. It has a uncanny atmosphere without being hysteric about it, and the scares came through alright.
King Arthur: Legend of the Sword
One man can claim the magic sword and challenge the evil king
Wittenberg
28-01-2018

Watch out for splinters
At times a majestic and grandiose movie that definitely has it's moments, but also has some distracting dissonants like the weird fast paced conversations and inconsistent character of Arthur himself. Sometimes he was sincere, sometimes a goofball. It failed to latch on, already I am forgetting it.
Immortals
Gods select mortal man to act against the havoc of King Hyperio
Wittenberg
02-10-2013

Too nasty
It looks fantastic and was made well. But the brutality and sheer nastiness in the movie left a bad taste in my mouth. I am still having nightmares about Brazen Bulls.
Love and Monsters
A monster apocalypse forces people to live underground. One not so brave dude decides to travel over te surface to reunite with the love
Wittenberg
21-05-2021

Layed-back but amusing monster film
I found it to be a bit slow-ish and perhaps lacking some real suspense, but overall there is a nice, friendly atmosphere, a good sense of adventure and some well done monster brawls. Suitable for a younger audience without being childish.
We Are the Flesh
In an apocalyptic ruin, siblings mingle with a man offering them perks, but also descending them into nightmarish sexual depravity
Wittenberg
13-02-2022

A trip for some of us
Perhaps it is not fair to rate this without having had subtitles, but I doubt it would have made more sense with them. Being uncomfortable, strange and vile, it's hard to rate movies like this. But in the end,I think I appreciate the vision, the boldness and the tripyness about it.
I Spit on Your Grave
Girl survives a brutal redneck gang rape and comes back to torture them to death
Wittenberg
20-02-2016

A heavy, deeply uncomfortable, depressing affair.
If you manage to finally make it through the rape scenes, the next endurance test is full frontal torture, slightly more bearable because of the payback. I thought the complicated torture setups deployed seemed overly elaborate, prone to errors. But how can we rate movies like this? A 7 perhaps?
Brain Dead / Dead Alive
An exotic rat bite turn the dead into zombies. An dorky man and his girlfriend fight them with all their might.
Wittenberg
27-08-2017

A classic, but has lost some impact over the years
It reached new levels of splatter-gore when it came out, and it still is quite a bloodbath today. The humorous tone helps to make the somewhat campy effects acceptable, but prevents it from becoming really scary or gross.
Dante's Inferno
Animation about Dante who ventures into hell to get back his wife
Wittenberg
14-10-2020

Nice hell
The movie delivers quite chilling and imaginative visions of hell, and the biblical and historical references give it intelligence and depth. However [SPOILER], the fact the Dante just hacks his way through any and all kinds of demons without ever getting into real trouble means it lacked tension.
Glorious
Broken man takes a stop during a car trip, but gets locked in the restroom with a god occupying one of the stalls
Wittenberg
28-08-2022

Refreshingly mad
While it may have some trouble keeping the simple setup engaging the whole time, I did find that this is a wonderfully crazy and refreshing flick. It has a nice dash of horror and scifi elements, but is mostly suitable for those seeking something absurd and trippy.
Alien: Covenant
A colonial spaceship decides to do an unscheduled stop at an unknown, potentially habitable, planet when they pick up broadcast from it
Wittenberg
05-06-2017

Another great alien movie that is also a huge disappointment
It still manages to shock and awe with intense alien encounters en space tech porn. But the more it wants to elaborate on the story and origins of the creature, the more it destroys. I wish I had never seen a live engineer - the single dead one was 100x more intriguing.
Safety Not Guaranteed
Three reporters go on a trip to seek out the story behind an man advertising time travel. Just how whack can he be?
Wittenberg
17-02-2013

a bit cold
Characters and atmosphere are a bit cold and unsympathetic, in an otherwise amusing and nicely found road/drama/love-movie (with a dash of sci-fi).
Into the Heart of the Sea
The 'true' story of Moby Dick, of whale hunters becoming hunted by a whale
Wittenberg
10-04-2016

Well made but not engaging enough
It has a nice look and feel to it, and it was clearly made with much love and dedication. But these grumpy and dirty men harpooning whales were hardly sympathetic, so their misfortune was hardly engaging. The thick arty layers of unnatural colors take away a sense or realism too.
John Wick: Chapter 3 – Parabellum
Because he broke some rules, John is now declared outlaw and the entire underworld seems to be after him.
Wittenberg
16-08-2020

The core of the franchise
The story serves as a carrier to deliver oodles of John Wick-style fights and not much else. It can be a bit too much and absurd at times, but I must say there is also something mesmerizing and satisfying about these endless, beautifully choreographed, flowing violent dances of death.
Stepbrothers
Two senile and failed men must coexist in one house when they become stepbrothers
Wittenberg
01-06-2013

Embarrasingly funny
Part of me thinks it could have been funnier given the two lead actors, but it is sill good fun.
What We Do in the Shadows
Mockumentary about group of vampires trying to get by in daily life
Wittenberg
31-07-2015

Funny and unique
A sassy movie with a nice sense of humor a great atmosphere. Could have used some killer jokes though.
Aquaman
The story of sea-based superhero aquaman, and his quest to stop an all-out war with the dry people
Wittenberg
06-08-2019

Sympathetic, fun and over the top
Like many superhero movies, it gets a bit too much and over the top as it moves towards the end (drum playing octopus did it for me) But I must say this has a heart at the right place, Aquaman and others were very likable, and overall it's an unpretentious fun adventure I enjoyed.
De Slag om de Schelde
On how the allies regained control of the Dutch Schelde during world war 2, a crucial supply route to Antwerpen harbour
Wittenberg
01-07-2021

Decent for sure, but somehow didn't really land
I quite like how it is built around more personal and intimate stories of several people involved, and was impressed by the glider footage. However, it suffers a bit from the "we have just a few sets and locations" sensation of smallness, and somehow it didn't really pack a punch emotionally.
Robot & Frank
Grumpy old Frank is given a robot to look after him. What to do with it?
Wittenberg
23-03-2013

Nice machine
Timid but witty comedy.
Crimes of the Future
In a painless future, a couple performs live operations as an artform and are asked to operate a very special case. He also has strange new organs growing inside of him, by the way.
Wittenberg
15-06-2022

Appealing forbidden fruit, but did not fill me up
I dig this strange word, including the body horror and filth, simply as break from the mainstream. But I did not find it really engaging. Perhaps because we are simply thrown into the weirdness without a narrative, but more importantly the characters themselves seemed apathetic about it too.
Noah
God asks Noah to built a boat to save all animals from the upcoming global flood
Wittenberg
21-09-2014

Strong but very religious (duh!)
Strong and well made epic. Once they are on the boat, the endless contemplations about God's intentions and whether killing baby's is ok, is quite a lot to take in.
Gun Woman
A crippled man turns a meth woman into an assassin to avenge his past. Now - where to hide to gun?
Wittenberg
20-09-2015

A bizarre and painfull plan. But will it work?
A rather sad movie with a lot of blood, suffering and necrophilia that provides an uncomfortable watch. The gun woman, however, does manage to drag you into the story, and make you anxious to see whether it all works out as planned.
The Mitchells vs. the Machines
Chaotic family faces a robot invasion as well as the struggles with each other
Wittenberg
13-05-2021

Frantic fun
A bubbly and perky move that is good for a few laughs. It is really up to date with internet fun, memes and mobile phone lifestyle (So it will be obsolete a few years from now). Like other Sony movies, such as Hotel Transylvania, it is very fast and hysteric, sometimes tiring me down.
The Croods
Caveman family must explore new grounds in order to survive
Wittenberg
30-12-2013

Great prehistoric graphics and fun
Not overly successful in setting up characters you start to love, but beautifully rendered, quite exciting and good for a few laughs. I deduction half a point because it failed to make a lasting impression on my kids.
Ghost in the Shell: SAC_2045
Wittenberg
19-07-2020

More clean and comprehensible, but at the cost of atmosphere
I enjoyed another round of the adventures of this fabulous team. There is plenty of cool stuff in there, and I could actually follow the story this time. The graphics however, while crisp and clear, are also a bit lifeless, and the major somehow lost her mojo for me - even if she is an android.
Hunter Killer
American submarine is sent to rescue the Russian president... without starting a world war
Wittenberg
31-03-2019

Decent macho stuff
It tries a little too hard to be macho and has everyone talking in super tough guy one liners... all at the expense of realism and true tension. But what's left is still an entertaining, action-packed submarine movie for us to jerk off to the glorious American military.
Sing
In an animal world, a koala arranges a singing contest talent show
Wittenberg
15-12-2016

Delightful
A delightful movie with great music tracks and characters that will steal your heart. I did feel that the story could have used some more details, and they could have had some more fun with using odd animal species rather than the obvious choices seen here (monkeys, pigs, elephant).
Godzilla: City on the Edge of Battle
Space colonists try to defeat Godzilla by luring him to the mechzilla facility
Wittenberg
22-09-2018

A somewhat mellow but fine chapter in this series
It really is an in-between movie without a convincing climax, and with less tension and mystery than its predecessor. But is also retrains enough of the unique style and excitement to make it worthwhile.
Movies found: 814 | max movies per page: 100 | Showing: 291 - 390
Previous
Next