BoiledDown

.net




If everyone's a critic, then so are we!
Brand New Cherry Flavor
Young movie director has her movie stolen in Hollywood, so she asks a witch to help her take revenge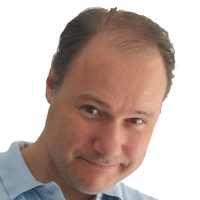 Wittenberg
22-11-2021

A remarkable and bold series that features quite a few novelties
A bit filthy and bizarre, somewhat reminiscent of Lynch/Cronenberg weirdness and I like it. It walks a remarkable line between strange humor (puking live kittens?) and gory violence. I also like the modern day approach to witches and witchcraft.
Hacksaw Ridge
About the WW2 soldier who refused to touch a weapon, but worked mircales as a medic in the battelfield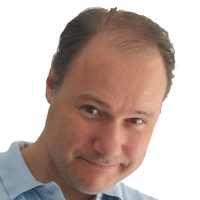 Wittenberg
20-11-2016

A truly impressive war story, fogged by Hollywood smudge
Considering the incredible heroism and war footage on offer, there was no need to add the rather cheesy and corny love interest and, more importantly, absolutely SMOTHER everything in patriotic, choir-blazing, slow-motion Hollywood kitsch.
Candyman
Artist gets fascinated by the urban legend of the lethal Candyman, who can be summoned in front of a mirror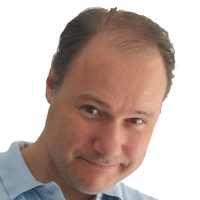 Wittenberg
02-01-2022

A classy horror
A higher tier horror, which proves painfully clear how many others are just brainless scarejump pulp. This is more more interesting, well done and well told throughout. I do feel though that some scenes could and should have been more hair-raising.
Turist
After a man's unheroic behavior during an avalanche, both the skiing vacation and relationship with his family is falling apart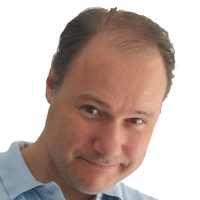 Wittenberg
03-02-2018

Intriguing and very well acted
It beautifully showed how this single event was slowly infecting and spreading like disease in their marriage, courtesy of the textbook acting and gentle pacing and camera work. One of those movies I didn't plan on watching, but couldn't stop once I did.
Kapringen
The negotiations that follow after a ship is hijacked by modernday pirates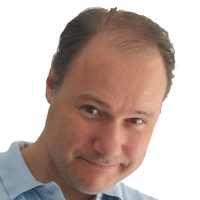 Wittenberg
08-12-2013

Strength by purity
Very well played and realistically shot drama, that cleverly switches between the cold, calculated negotiations and the sweaty, messy situation on the ship. It disposes of all ornaments, which makes it a honest if not somewhat sterile experience.
Jupiter Ascending
Ordinary girl is destined to play a crucial role in intergalactic dynasties and their plans to harvest earth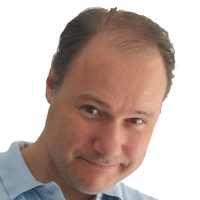 Wittenberg
11-02-2015

Wonderful space entertainment with some non-lethal flaws
Sure there are problems; it doesn't really enter your heart, and the frantic action can be hard and tiring to follow. Make no mistake though, as this is a grand deluxe space opera spectacle with a story, design, scale, characters and fantasyworld to rival Starwars.
Altered Carbon: Resleeved
In a world with interchangable bodies, a man looks after a girl who is hunted down by just about everybody. But why?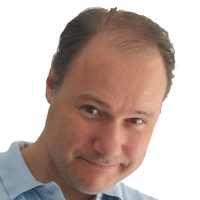 Wittenberg
09-04-2020

A fine anime
A fine anime with sweet, non-standard animations and drawings, an interesting story and a couple of very intense action scenes with wicked ninja's.
Self/less
Terminally ill man signs up for his inner self to be transfared to younger body... they got from... where exactly?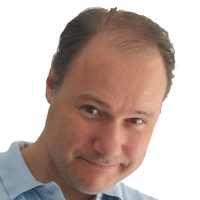 Wittenberg
24-01-2016

A very decent in between scifi with good ideas
Original science fiction mystery that gradually evolves into an action thriller. It is quite nice indeed, but could have hit harder by exploring this profound premise and what it might do to people mentally.
300 Rise of an Empire
Greeks vs Persians fight slomo. Mostly on sea.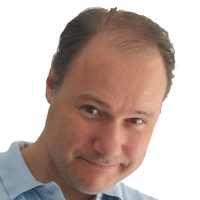 Wittenberg
04-07-2014

Beautiful painting of heroic bloodshed
This side effect of the wonderful style is that is also creates veil that blocks connection with the people and story. But as a glorious ode to violence and bravery, I thought it was impressive, intense and beautifully crafted. Also: Eva Green.
Die Hard 2
This time our hero gets caught up in the hostile take-over of an entire airport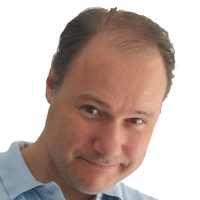 Wittenberg
14-03-2018

A worthy succesor
I guess it would never have been able to top the original, but I commend them for getting close and successfully prolonging the same action, humor and on-man-army formula. It's all just a bit less snappy.
Dead Pool
Dead Pool is off to avenge his creator (sure the superhero skills are cool but what it did to his skin, not so much)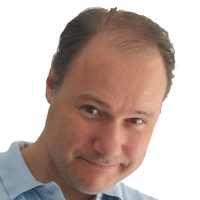 Wittenberg
20-11-2016

Refreshingly nasty
With his bad mouth, self awareness, humor and ultra cool action scenes, Dead Pool is a breath of fresh air amidst his unbearably boring Marvel colleagues. Story wise, it could step up a bit though as that felt shallow and plain.
Jurassic World: Fallen Kingdom
A vulcano is threatening to wipe out the dinos, so they set up a rescue operation.... or is it?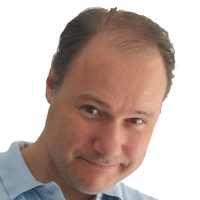 Wittenberg
10-06-2018

Another fine but slightly depressing episode
This franchise keeps delivering solidly made, unpretentious adventure in which over the top nonsense and action just feels as part of the deal. I did think this one had a too dark and depressing atmosphere, and after so much dino's footage lately I can only get modestly excited by them.
Ghost in the Shell
Cyborg police officer is threatened by an entity from within her hardware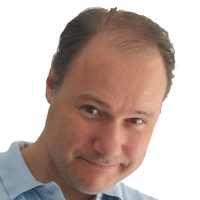 Wittenberg
08-05-2016

Dialogues not overly succesful, but the rest is
The dialogue can by long, stiff and unnatural. But the wonderful imagery, music, mysterious atmosphere and mesmerizing scenes of future Japan still make it an intriguing experience.
Nymphomaniac II
The nymph carries on to tell her live story to her new analytic friend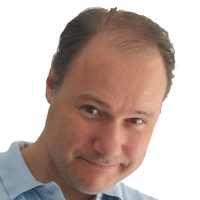 Wittenberg
10-08-2015

Dark and unpleasant but somehow very relevant too
Darker than the previous one, (even) more difficult to digest too. But something about it feels relevant and it is quite an intense experience that keeps you gazing in awe.
Guardians of the Galaxy Vol. 2
Amidst action and chases, Peter finds his dad. But a great danger lurks for the guardians and the universe.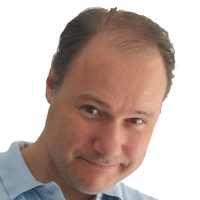 Wittenberg
28-01-2018

Bursting with life
It's almost impossible not to fall for the groovy atmosphere, ultra saturated colors, fantastic designs, wonderful scenery and continuous wisecracks. It was clearly made with heaps of faith and love for this universe, and I salute them. But a deep, engrossing adventure it is not.
Vivarium
Couple do a house sighting of a strange sterile house in a neigbourhoud where everything seems the same.. and then can't seem to leave the place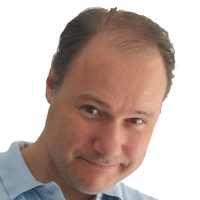 Wittenberg
23-05-2020

Refreshingly and pleasantly weird
Sometimes non-standard oddball movies that do something different, mysterious, bizarre and thought- provoking are just so refreshing and satisfying. Like this one.
Eden Lake
Couple goes to a lake to have a romantic time, but a gang of youngsters turn it into hell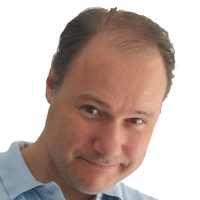 Wittenberg
09-07-2022

Unpleasant weekend trip
Things really go south, and you really feel for the couple as it goes from spoiling to terrorizing and worse. Making the gang all kids makes it all very uncomfortable, as you want them to smash their heads against a rock but they sort of can't.
Dark
Inhabitants of a small German town get entangled in time paradoxes spanning generations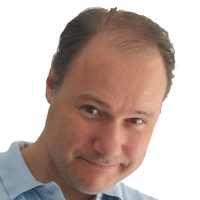 Wittenberg
07-03-2021

Deep and interesting, but it's darlings start to annoy
A profound series with a unique atmosphere and just enough lifelines to help you through the complexity. Problems: It dwells badly in the same concepts and 'darlings', the characters communicate in an unacceptably vague way, and everyone seems to have just one overacted facial expression.
V/H/S aka VHS
A collection of stories, glued together by a horry story, involving various videorecordings of horrific events .Though not all on VHS it seems.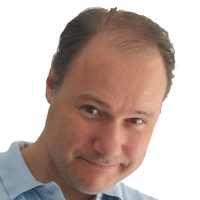 Wittenberg
17-12-2017

Loud noise but plenty to make up for it
The hard, restless cuts and loud music can be a bit much, but I did think they have a unique mood going on, there are enough memorable shock moments. And what really struck me was the natural and believable acting throughout, which made the entirely adolescent cast bearable for once.
The Mandalorian
A solo adventure of Star Wars' Boba Fett-like dude, who dedicates himself to protecting a mysterious youngling he picks up on mission.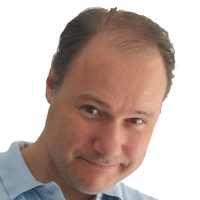 Wittenberg
05-04-2020

An excellent fix of starwars, mostly good, some bad
I liked it best for it's utter love and understanding of star wars memories, old and new, brought on screen beautifully. Unfortunately, it also retains the utterly useless storm troopers by the dozens, leading to 'authentic' but ultimately unexciting combat. I also found the story very linear.
White Tiger
During WW2, in trying to deal with a mysterious Nazi tank, the Russian army turns to an equally mysterious tank driver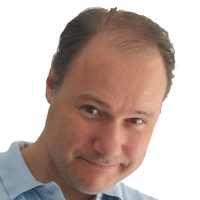 Wittenberg
24-01-2016

Good WW2 movie with a dash of mystery
An intense and sometimes gruesome looking WW2 flick that can be a bit slow at times, but compensates with a nice mixture of mystery, war, interesting characters and a diverging but well done ending.
Squid Game
Out of money and out of a future, a small-time hustler accepts an invitation to mysterious game that offers a great price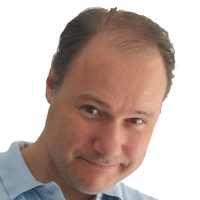 Wittenberg
14-11-2021

Unique, dark and bright
While the viral success and hype it generated may seem a bit much, I would agree that it is a fresh, well made series that make you eager for the next episode. The bright colors contrast nicely with the dark theme, you get to like the protagonists and loathe the bad ones.
The Midnight Sky
Amidst a worldwide cataclysm, a man at a northpole research station attempts to warn a spaceship not to come back to earth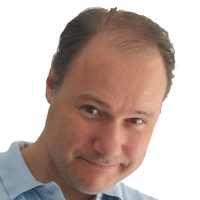 Wittenberg
03-01-2021

Nicely done, but minimal
It's lovingly made and compelling throughout, but it is suffering somewhat form the minimal story. Sometimes this leads to a pleasant slowburn pace, but at other times it is struggling to fill up time, with events that seems irrelevant for the overall story.
The Conjuring 2
A haunted house, based on a true story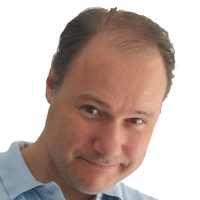 Wittenberg
30-01-2017

Very fine horror that is just a bit too long
A good horror that impress with plenty of scares accentuated by great camerawork, and refrains from too much cheap jump scares. Like it's predecessor though, I thought it went on for too long so my 'get scared' supply ran out and I was just taking it in. Too bad.
Don't Leave Home
Artist inspired by cases of vanishing children is one day invited to the home of a priest who's painings make people dissapear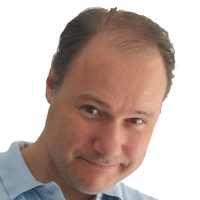 Wittenberg
21-04-2019

Effective and subtle
There's something small and simple about this oddly titled horror, which makes it subtle, intimate and quite intriguing. There's not much standard horror mayhem, but rather a sense of discomfort and mystery. Quiet nicely done, I must say,
Ghost in the Shell 2: Innocence
An investigation into pleasure robots that start to kill their owners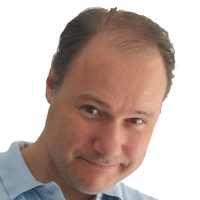 Wittenberg
10-06-2018

Not for everyone, but a joy for some
Once again it will test your endurance for coping with long, poetic, endless metaphors and contemplations about technology. And once again it will reward you with a fabulous combination of drawn and CGI graphics and a fascinating atmosphere. A bit too low an action maybe, but worth it.
The Perfection
Rivalry between two cello players leads to extremes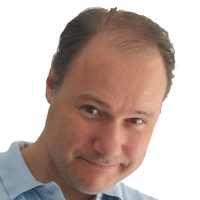 Wittenberg
22-09-2019

competent
A competent mix of horror, thriller and drama that's different and refreshing, and has several satisfying plot twists on offer. The 'rewinding' sounds and sights seemed below the class of this movie, but that's about it.
Sucker Punch
Girl is institutionalized, but lives violent fantasies while dancing which help her escape it the end. Or something.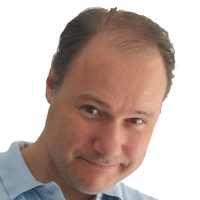 Wittenberg
20-04-2014

Violent video clip, done with much love
Easy to fault, but I was amused by the violent, fabulously stylized, unearthly, anachronistic action, as well as the moody and steamy atmosphere. Absorb it like a videoclip, then you may get it.
Knowing
A time capsule dug up at school contains a paper with only numbers, which turn out to predict past disasters with remarkable accuracy... and future ones too.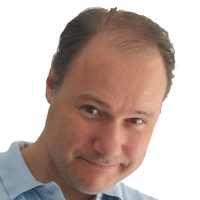 Wittenberg
10-08-2015

It can be liked!
Apparently I am the only one who likes this movie. But heck: it's an exciting story, the performances are fine and it contains some terrifying and unrivaled footage of disasters. I even liked the ending too, it is pretty!
The Snow White and the Huntsman
Vicious queen takes over the land in a quest for eternal beauty, and hunts down the princess who has the power to top her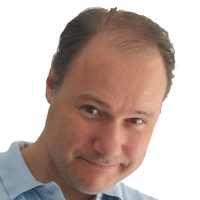 Wittenberg
08-10-2013

Pleasant surprise
Expecting this to be a loud and dumb 'modern take' on the fairytale, I was pleasantly surprised. The pacing is right, it never goes over the top, it looks great and the actors deliver, especially Theron!
Ralph breaks the Internet
Guess where they're heading this time?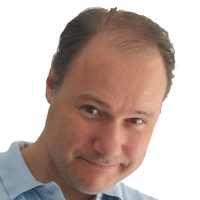 Wittenberg
05-09-2021

As good as you could hope for
A fine sequel. I liked how the visualized the internet. It doesn't, however, manage to overcome the sequel curse and bring back the magical atmosphere, or the refined and diverse story line from the first part.
Baskin
Turkish movie about a police squad ending up in a devilish mansion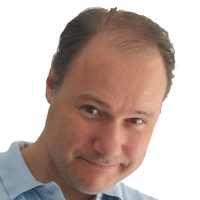 Wittenberg
02-04-2018

Original, effective and hellish
While the actors may not be very likable, at least their character are unique and distinct, and we are given the time to get to know them. The finale is truly hellish, the atmosphere is ominous and there's some interesting stuff going on in the time line as well.
Skyscraper
Man is going to save his family from the highest skycraper in the word. On fire. With one leg. With crooks inside.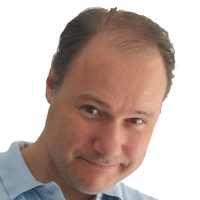 Wittenberg
27-01-2019

The fun to be had!
No doubt we could make a long list of things that are dumb or preposterous about this movie. But I thought they nailed that lovely vibe of action-disaster movies of yesteryear, and I honestly can't think of a recent movie that made me enjoy myself and sit on the edge of my seat like this one!
Rogue One
How the rebels stole the plans for the Death Star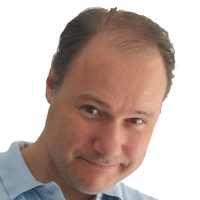 Wittenberg
18-12-2016

Staying loyal to the franchise has it's drawbacks
Despite exquisite action scenes and many memorable Starwars moments, something felt tired. How many dramatic Vader entrances must I care for? How many nameless (and still incompetent) stormtroopers killed? How many shields disabled just in time? How much dangling in high shafts?
Only God Forgives
Drug dealer in Thailand gets caught up a bloody circle of revenge when his brother is killed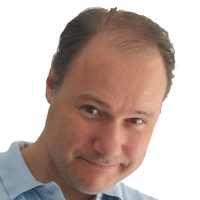 Wittenberg
27-10-2013

Bloodred
Dark, bloody and mesmerizing movie that views like a comicbook, the way it slowly serves it's mostly static scenes one by one.
Beyond the Black Rainbow
I THINK it's about a woman in therapy in a secluded hypermodern (in the eighties at least) facility, trying to get out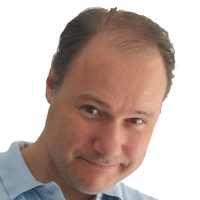 Wittenberg
13-06-2016

If you see it you might need therapy also
A weird ass trip of the first kind, in which you mostly have to figure out for yourself what to make of it as you are being sedated by the psychedelic colors and imagery. Its crawling pace is both a strength and weakness. Not for everyone, but I was quite hooked indeed.
Lake Mungo
Mockumentary about a a family grieving for their diseased daughter, and the strange occurences in their house afterwards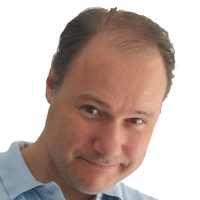 Wittenberg
30-01-2022

Well rounded and chilling
It really knows how to play the 'something unexpected appeared on the footage' effect, resulting in plenty of chill inducing moments. It ties it together with a convincing and well acted documentary and even has a few plot-twist to keep it interesting.
The Secret Life of Walter Mitty
An office nobody frequently gets lost in his daydreams, but for a last assignement and a love interest, his adventures must become real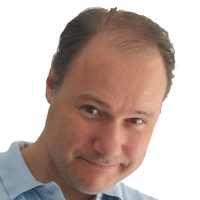 Wittenberg
13-04-2014

Wonderfull movie that had even more potential
Great idea, beautifully done in a movie with a big heart. I thought the pacing was not quite right and it could/should have been even more magical.
Upgrade
Man looses his wife and spine after a brutal accident and assault. An implant of a autonomous chip gives him control again, along with some new skills that come in handy for revenge.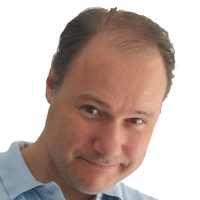 Wittenberg
12-05-2020

Cool man
A stylish, fresh movie with some very cool fighting scenes and a nice mix of sci-fi, action and some humor.
X
Group rents an old barn to shoot an adult movie, but the old landlords hold sinister secrets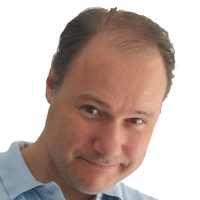 Wittenberg
17-04-2022

"fucked up horror" seems like a good way to describe it yes
The 70s vibe is spot-on, the interaction between sexy and horrific scenes works surprisingly well and there are some intense moments. It is especially adept in making the elderly terrifying. So overall this is quite good - an interesting result of skilled filmmakers creating a slasher.
Dredd
Comicbook judge-jury-executioner takes rookie into builidng full a drug addicted badguys (and a badwoman)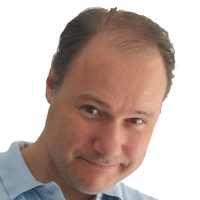 Wittenberg
18-02-2013

Fine heavy duty action
Movies that occur in a single place can feel somewhat cheap. But I quite enjoyed this moody, dark, heavy action flick with some beautiful slo-mo scenes and sounds.
Brightburn
In superman fashion, a couple adopt a child that came falling from the sky. But what are his powers, how good is he?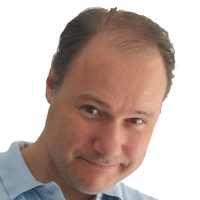 Wittenberg
04-03-2020

I quite liked this
This worked remarkably well. It uses the superman foundation but takes it a whole new direction with tasteful suspense, some horror, some scifi and nice characters whilst still keeping it compact and intimate.
Lucy
Woman gains acces to full brain capacity after a drug is accidently spilled in her body - giving her remarkable skills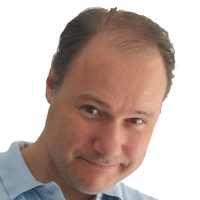 Wittenberg
12-08-2014

Survives its many flaws
I wish the superpowers were a little less extreme, the science a bit more refined, the pacing a but more delicate. It's also unfortunate that the superpowers are only used for fighting goons, not something more poetic. Despite all that, it still is a very entertaining, smart and quite a cool movie.
Honeymoon
Things aren't the same after a husband finds his newlywed standing half naked in the woods in the middle of the night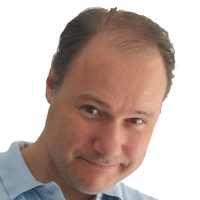 Wittenberg
11-01-2015

Good one
A pleasing mystery horror that builds well on the intimacy and isolation of the couple, and reels you in as the mystery increases but hardly resolves.
Godzilla: Planet of the Monsters
When space survivors find no habitable planet, they have no choice but to return to the earth they fled because Godzilla was on it.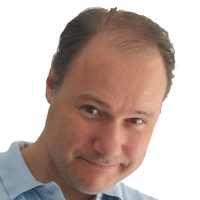 Wittenberg
15-07-2018

Bad ass
Godzilla is only showed sparingly, instead building up mystery and an ominous atmosphere surrounding his presence. It has gorgeous drawings of awesomely designed space warfare in it. So all in all, despite the usual hysteric acting, I thought this was rather successful and was quite impressed.
Proxima
Female astronaut must balance her work with taking care being there for her little girl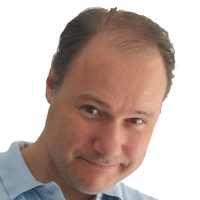 Wittenberg
28-07-2020

Touching and intimate parenthood story with a cool context
I was lured into this by Eva Green, space and the awesome trailer music (which shadows Ryuichi Sakamoto's slightly lazy soundtrack). But what is is mostly is a struggle of career, dreams and parenthood, and a pretty good one at that. But I still want a 'real' Eva Green space movie.
The Invitation
Introvert man is invited to a party, at which something feels not quite right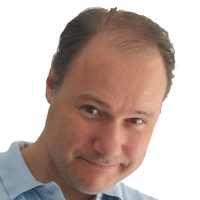 Wittenberg
03-06-2018

Party sucked, movie did not
One of those movies that plays out in a single place with a single group of people, and a good one at that. The main goal of slowly building up a feeling of discomfort and anxiety to resolve what's going on is successfully achieved by the fine actors, story and no frills.
Game Over
Gamer girl finds out there is something morbid with her tattoo ink, and is also being hunted down by a serial killer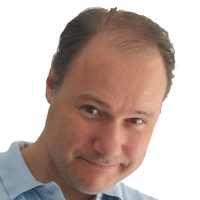 Wittenberg
08-09-2019

Quite creative
I am still not sure if I fully grasp the story, let alone summarize it properly, but this is a rather interesting horror with plenty of worthy moments. It uses some well known horror elements but uses them to built a creative and refreshing story with.
Black Swan
Ballet dancer pushed over the edge to portray the black Swan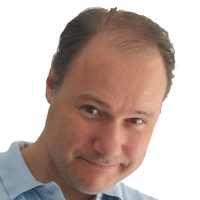 Wittenberg
28-12-2021

Slightly overated but still good
A dark movie that offers some acting fireworks and I loved how the insanity and hallucinations slowly creep in. However, I cannot back up the the high appraisal it received entirely; for that I would have needed it to go deeper, further and darker.
Cashback
Chronically unable to sleep after a breakup, a guy decides to use this new time to work in a supermarket, where he discovers he posesses time alteration abilities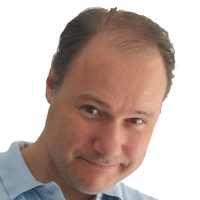 Wittenberg
26-08-2020

Nice, but not all the way
A very charming, sympathetic and occasionally very sexy movie. The atmosphere of these teenagers plowing through the night is neat. Unfortunately, it can't maintain the magic all the way through, and even deteriorates some of it with dissonant elements like the soccermatch and kung-fu kid.
The Dark and the Wicked
Brother and sister visit their parents as the father is on his deadbed, and their mother is overcome by a dark presence in the house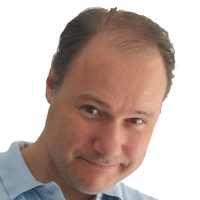 Wittenberg
28-06-2022

Refinened horror that mixes several discomforts but remains subtle
A refined, slow and uncomfortable movie that blends the horror with the dread of disease, the feeling of being unable to leave and helplessness. I thought it was really good watching it, but did notice it fading from my memory pretty fast afterwards - usually caused by a lack of standout moments.
The Judge
Succesfull lawyer tries to help his estranged father, who is a judge and suspected of murder
RockmeNow
02-02-2015

Not bad for a movie about lawyers and judges
Solid acting performance by the cast, but no big surprises in the plot. Overall, a pleasant movie.
Philomena
A journalist and an elderly lady are on a quest to find her son who she had to give up for adoption fifty years ago
RockmeNow
09-02-2014

Light hearted drama that is actually worth a watch
Sympathetic movie with a touching story based on true events (including the dubious role of the catholic church in child adoptions in Ireland), and very convincing acting by Judi Dench. Ideal movie for men who want to show their partner they actually have a sensitive side as well....
Gone Girl
One day, a guy's wife is gone. The search that follows reveals many noire twists to this event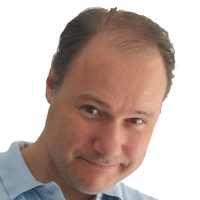 Wittenberg
04-10-2015

Mostly a satisfying mystery crime story
Gloomy and very Finscher indeed. I liked it, but I thought the girl was too alien and the guy too earthlike to make much sense of their relationship in the first place.
Free Guy
Backgroundcharacter in a game becomes self aware and fights for his existence with the help of some gamers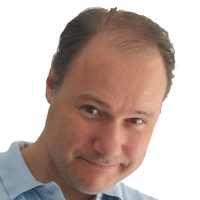 Wittenberg
29-08-2021

Not for everyone, but definitely for some
You'll need some knowledge of contemporary gaming, the Youtube subculture, and mental preparation for a barrage of restless imagery and hysteric jokes. But if you manage all that, you'll find that it has it's heart at the right place, is enjoyable and sometimes a good laugh indeed.
Perfect Blue
Pop idol band girl switches to acting, which quickly turns dark and strange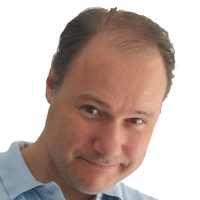 Wittenberg
02-06-2019

Great change of tone
With it's minimal animation, stiff voiceovers and Japanese girlpop power vibe, it took me some effort to get into this. But this beautifully contrasts with the dark and vile direction it takes on later, and then, when it starts to mess with time and your head as well, the effort had been worth it!
El páramo
Fleeing war, a small family lives in a desolated farm. But there, a myserious entity lurks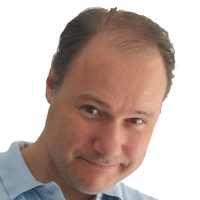 Wittenberg
16-01-2022

Moody and dark
This horror is carried almost exclusively on atmosphere, darkness, a deep sense of desolation and fear within. It is done wonderfully, it looks very moody and is acted well. At around 3 quarters through I felt a slight yearning for some twist or acceleration, but perhaps it is best without it.
Knights of Sidonia (season 1)
A huge spaceship-part-meteorite is in constant battle with equally huge space creatures that can take over humans traits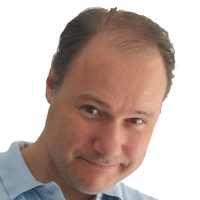 Wittenberg
19-07-2020

Pretty fly
Some characters can be a bit manga-crincy as expected (especially the women), but it has stuff to make up for it: exciting space battles and weaponry, a well developed atmosphere, and very imaginative, strange and impressive (dare I say scary?) gauna monsters indeed.
The Lone survivor
A mission in Afghanistan by American navy seals goes awfully wrong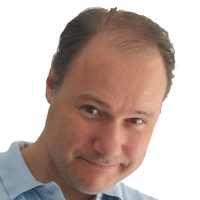 Wittenberg
27-02-2014

Okay these guys are tough
As these men are battered & bruised, smashed against rocks, cornered and shot, the increasing dread of death and hopelessness comes across very well. Intense movie that stuck for a while.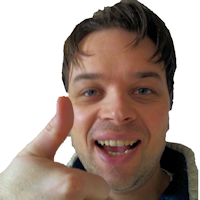 RockmeNow
05-02-2014

Shoot 'em up between navy seals and taliban
Main part of the movie consists of Americans and Taliban chasing, shooting, injuring and killing eachother. Apparently a navy seal can sustain more injury than Iron Man ("is there a bullet in my head?"). Overall an okay movie for those of us not easily scared by bloody scenes.
Guardians of the Galaxy
Bound by circumstance, a group of creatures sets out to prevent danger in the universe.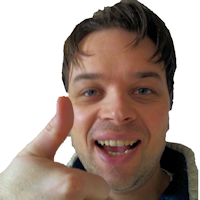 RockmeNow
15-01-2016

Over the top science fiction action movie (in a good way)
A bit too much of everything, but somehow just right because of that!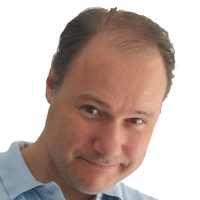 Wittenberg
22-08-2015

Take some time to let it sink in, and start enjoying
Not familiar with this comic, I feared I'd never get into this unexplained stream of weirdness. But the humor, vivid space combat action and sympathetic characters grew on me and left me quite entertained indeed.
Dante's Inferno
Animation about Dante who ventures into hell to get back his wife
Wittenberg
14-10-2020

Nice hell
The movie delivers quite chilling and imaginative visions of hell, and the biblical and historical references give it intelligence and depth. However [SPOILER], the fact the Dante just hacks his way through any and all kinds of demons without ever getting into real trouble means it lacked tension.
The Croods
Caveman family must explore new grounds in order to survive
Wittenberg
30-12-2013

Great prehistoric graphics and fun
Not overly successful in setting up characters you start to love, but beautifully rendered, quite exciting and good for a few laughs. I deduction half a point because it failed to make a lasting impression on my kids.
Non Stop
Air marshall tries to deal with a terrorist threatening to kill the passages on his flight, getting himself framed in the process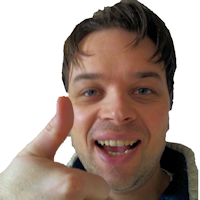 RockmeNow
17-09-2015

Over the top in a nice way
I don't buy many aspects of the story, but I enjoyed it anyway!
Wittenberg
24-02-2015

Good old fashioned suspense
An reasonably intense thriller with a constantly high adrenaline level, and a pleasant 'old fashioned' simplicity of execution. Near the end they go a little overboard with the whodunnit game, and the far fetched motives and plans of the terrorist are yeh-right.
Valerian and the City of a Thousand Planets
Valerian and Lauraline are asked to help save a giant space station, but discover a dark secret along the way
Wittenberg
08-08-2017

Beautifull, wonderfully sassy but utterly convoluted
For the first half I was able to just let the crazy bubbly actors and colorful nonsense be and enjoy the ride. But after she stuck her head in the jellyfish, he watched a strip show to gain access to a transformation suite, I got tired and bored of the endless barrage of convoluted STUFF going on.
Jungle Cruise
Woman charters a captain to take her into the jungle to find mysterious healing plant
Wittenberg
27-12-2021

Fun adventure let down by the CGI fights
A lively adventure movie with a 'classic' atmosphere, and fun performances of the main characters and their constant quarrels. Like many other CGI-heavy movies, I found the combat scenes hard to follow, unpleasant and ultimately not very exciting. I wish they kept them more 'classic' as well.
Robot & Frank
Grumpy old Frank is given a robot to look after him. What to do with it?
Wittenberg
23-03-2013

Nice machine
Timid but witty comedy.
Ultrasound
Due to a flat tire man is forced to spend the night at strangers, but it marks the beginning of his entire reality falling apart
Wittenberg
14-04-2022

Intriguing but executed a bit dull
It is hard to follow, but in a nice, mindfuck twisted way, and it is carried on a diligent synth ambient track as well. But something about it is a bit simplistic and uninspired, like the creators were more interested in the idea itself that the presentation of it.
Noah
God asks Noah to built a boat to save all animals from the upcoming global flood
Wittenberg
21-09-2014

Strong but very religious (duh!)
Strong and well made epic. Once they are on the boat, the endless contemplations about God's intentions and whether killing baby's is ok, is quite a lot to take in.
John Wick: Chapter 3 – Parabellum
Because he broke some rules, John is now declared outlaw and the entire underworld seems to be after him.
Wittenberg
16-08-2020

The core of the franchise
The story serves as a carrier to deliver oodles of John Wick-style fights and not much else. It can be a bit too much and absurd at times, but I must say there is also something mesmerizing and satisfying about these endless, beautifully choreographed, flowing violent dances of death.
Aquaman
The story of sea-based superhero aquaman, and his quest to stop an all-out war with the dry people
Wittenberg
06-08-2019

Sympathetic, fun and over the top
Like many superhero movies, it gets a bit too much and over the top as it moves towards the end (drum playing octopus did it for me) But I must say this has a heart at the right place, Aquaman and others were very likable, and overall it's an unpretentious fun adventure I enjoyed.
I Spit on Your Grave
Girl survives a brutal redneck gang rape and comes back to torture them to death
Wittenberg
20-02-2016

A heavy, deeply uncomfortable, depressing affair.
If you manage to finally make it through the rape scenes, the next endurance test is full frontal torture, slightly more bearable because of the payback. I thought the complicated torture setups deployed seemed overly elaborate, prone to errors. But how can we rate movies like this? A 7 perhaps?
The November Man
Retired CIA top wonderboy is asked for one more gig. He steps in because someone close to him is involved...
Wittenberg
31-05-2015

Fine espionage
A decent, classic espionage action flick. It is a bit low on standout moments though, and the cockiness and skills of the main character can be too much at times.
Orphan
After a miscarriage a family takes in an orphan, but they take in a lot more than they bargained for
Wittenberg
20-02-2022

Adult enough to avoid horror pitfalls, but doesn't add much either
For the most part it stays away from cheap scares, and has enough confidence to slowly but surely built up the tension and story, and reach a fairly creative reveal. But it fails to get under your skin as it remains slightly tame and suffers from some implausibility.
Atomic Blonde
Sexy superspy (with blond hair) is send to pre-wall Germany to recover a list of great importance
Wittenberg
20-01-2019

An over the top spy story with a cool sauce
With 80s music and a Berlin-wall zeitgeist, this movie has really cool atmosphere. I must also mention the extraordinary single-shot fighting scene (alas with not so convincing fighting). However, the typical, over complex, spy nonsense and her infinite skills and grasp were too much for me.
De Slag om de Schelde
On how the allies regained control of the Dutch Schelde during world war 2, a crucial supply route to Antwerpen harbour
Wittenberg
01-07-2021

Decent for sure, but somehow didn't really land
I quite like how it is built around more personal and intimate stories of several people involved, and was impressed by the glider footage. However, it suffers a bit from the "we have just a few sets and locations" sensation of smallness, and somehow it didn't really pack a punch emotionally.
Old
People trapped on a secluded beach get old very quickly
Wittenberg
28-08-2021

Attractive mystery let down by words and characters
I love Shyamalan's enticing and mysterious stories, as well as the way he floats the camera through them. So I will probably watch all of them, but unfortunately this one was let down by rather clunky dialogue, delivered unnaturally by odd characters. It felt like watching a play.
After Earth
After crashlanding on a hostile planet, a boy must embark on a dangerous journey to save himself and his father.
Wittenberg
19-10-2013

Decent scifi survival adventure
I thought it was an original and good looking adventure that kept me interested all the way.
The Expendables 2
A simple recovery job quickly turns into something big for the Hollywood A-team of self proclaimed dinosaurs
Wittenberg
18-01-2014

Guilty pleasure
I liked it. Brutal, dumb, heavy duty action with some laughs thrown in.
Mother / Android
When all butler androids turn roque against mankind, a pregnant woman and friend embark on a journey to a safe place
Wittenberg
14-01-2022

Good, misses some opportunities
A more than decent survival and motherhood story, but it could have been denser and nerve-wrecking in places. Also, there's a twist near the end that could have been huge, but it's almost like they didn't really follow up on it, and went with a rather swampy emotional ending instead.
The Mitchells vs. the Machines
Chaotic family faces a robot invasion as well as the struggles with each other
Wittenberg
13-05-2021

Frantic fun
A bubbly and perky move that is good for a few laughs. It is really up to date with internet fun, memes and mobile phone lifestyle (So it will be obsolete a few years from now). Like other Sony movies, such as Hotel Transylvania, it is very fast and hysteric, sometimes tiring me down.
Ghost in the Shell: SAC_2045
Wittenberg
19-07-2020

More clean and comprehensible, but at the cost of atmosphere
I enjoyed another round of the adventures of this fabulous team. There is plenty of cool stuff in there, and I could actually follow the story this time. The graphics however, while crisp and clear, are also a bit lifeless, and the major somehow lost her mojo for me - even if she is an android.
Svart Krabba
In a fictive war, soldiers are send into the night on skates, to cross a lake for a world saving mission
Wittenberg
26-05-2022

Decent little war movie that does things differently.
Overall it doesn't feel very plausible, and some of the combat feels slightly tame and lacking suspense. But it's different, varied and builts up to a unexpectedly large finale and plot twist. An amusing watch for sure.
Hunter Killer
American submarine is sent to rescue the Russian president... without starting a world war
Wittenberg
31-03-2019

Decent macho stuff
It tries a little too hard to be macho and has everyone talking in super tough guy one liners... all at the expense of realism and true tension. But what's left is still an entertaining, action-packed submarine movie for us to jerk off to the glorious American military.
Into the Heart of the Sea
The 'true' story of Moby Dick, of whale hunters becoming hunted by a whale
Wittenberg
10-04-2016

Well made but not engaging enough
It has a nice look and feel to it, and it was clearly made with much love and dedication. But these grumpy and dirty men harpooning whales were hardly sympathetic, so their misfortune was hardly engaging. The thick arty layers of unnatural colors take away a sense or realism too.
The Campaign
Cocky congressman suddenly faces competition from an unlikely candidate in the elections
Wittenberg
30-03-2014

Nice, but could have used a smarter story
Funny and witty spoof of contemporary politics, that's probably not far from the truth either. Slightly let down by a simplistic and predictable story.
What We Do in the Shadows
Mockumentary about group of vampires trying to get by in daily life
Wittenberg
31-07-2015

Funny and unique
A sassy movie with a nice sense of humor a great atmosphere. Could have used some killer jokes though.
The Ones Below
Happy and pregant couple has dito neighbours living below them, but things get vaul when those neighbours loose their baby
Wittenberg
07-01-2018

Good
A very decent, well acted and engrossing thriller with a good built-up.
Star Wars: Episode I - The Phantom Menace
In a mission to save a planet from a hostile takover, two jedi stumble across a boy with great promise.
Wittenberg
26-09-2013

Majestic saga lost in space
It had everything you could possibly wish for: spaceships, droids, lightsabers, jedi's, aliens and saga. It has a phenomenal pod race. But because of multiple factors, it is a somewhat dull experience.
The Last Days on Mars
Mars mission is about to wrap up, when they find something in the rocks....
Wittenberg
23-11-2013

So close to being great
This would have been a bomb if it had a more original, imaginative story. Now it's just a good, quite scary and beautiful looking movie.
Earth to Echo
Distortions on telephones lead a group of friends to an extraordinary discovery, keeping them busy all night
Wittenberg
14-12-2014

The kids deliver
Not sure it needed those shaky camera shots, on top of an already restless story that is literally allover the place. Mostly though, this is a highly sympathetic, nicely done scifi adventure which radiates the same positive energy as E.T. and Super 8.
Lifeforce
Space mission takes samples from inside a mysterious space derelict, but brings home terror doing so. Space vampires, no less!
Wittenberg
06-08-2019

Entertaining mix of nonsense
Back from when actors were ugly and sweaty, and people were interrogated by slapping them in the face, comes this remarkable mix of scifi, horror, zombie-outbreak and soft erotica. And it's remarkably entertaining at that.
Snowpiercer
Survivors of a frozen world found shelter on a selfsupporting train, driving endlessly circles. But a war of classes rages.
Wittenberg
03-08-2014

Interesting
At first I was put off by the cliched revolt of lowerclass people in dirty clothes and low lighting conditions. But as they fight their way to the higher class front of the train, color comes in literally and figuratively, bringing to live this interesting metaphor of real live society.
Gun Woman
A crippled man turns a meth woman into an assassin to avenge his past. Now - where to hide to gun?
Wittenberg
20-09-2015

A bizarre and painfull plan. But will it work?
A rather sad movie with a lot of blood, suffering and necrophilia that provides an uncomfortable watch. The gun woman, however, does manage to drag you into the story, and make you anxious to see whether it all works out as planned.
The Water Man
Boy travels into the woods to find the mysterious Water Man, for he may hold the key to healing his sick mother
Wittenberg
26-08-2021

Pleasant and intimate modern fairytale
A pleasant modern day fairlytale with an intimate atmosphere and performances. Much more refined than big blockbusters, and the sickness is brought without sugarcoating. It's just that the twist at the end, although I can see the point of it, was somewhat abrupt and left me slightly unfulfilled.
Overlord
A ww2 squad lands into German-occupied France to blow up a tower, but encounter dark occult nazi experiments on their way
Wittenberg
31-05-2019

Meaty mix
A mixture of war, action and horror, delivering a meaty and enjoyable watch. It is, however, not super exciting nor super scary, and it is let down by some cliches and annoying characters, especially that damn kid.
Polar
A hitman's pension doesn't go as planned
Wittenberg
27-11-2020

Original, funky and violent
A mixture of some pretty grim action and violence with 'hip' characters, music and wacky titles. For a moment I was afraid the latter was a mask to hide mediocrity, but I have the say Mikkelsen's oodles of charisma, as well as a decent plot twist at the end, make it rise above the norm.
Typewriter
Family movies into a new home with a cursed, but sought after, typewriter in it
Wittenberg
24-11-2019

mixed
It mixes a lot of themes with varying levels of success. There's horror, but also humor, mystery and sometimes it's almost a children's movie. Likewise it is mixed in quality. Sometimes creative and intense, but quite slow and a bit dorky at others. But it does have a unique vibe that sets it apart.
The wHole Truth
When their mother is hospitalized, a sister and brother stay with their grandparents, where a hole in the hole reveals an evil past
Wittenberg
25-05-2022

Original and clever, but drops some balls
Down to the very title, the story and is pretty clever and there's a nice vibe which sets it apart from the norm. The horror is a bit lightweight though, and some of plot twists are brought simply by the characters explaining them to each other standing in circles.
Them That Follow
A woman of a secluded religious community, that does snake handling to prove their faith, has a secret
Wittenberg
27-12-2021

Slow, but something is growing
The movie has a very serene atmosphere in which the slow daily life in the woods is portrayed very well, so much so that in fact halfway I almost started to long for some action. But there's a constant under the skin buzz that keeps it mysterious and kept me watching, with memorable performances.
Ouija: Origin of Evil
Family cons people with staged sceances for a living, but are forced to do the real thing when they are running out of money
Wittenberg
28-10-2018

A little mainstream but not bad
It doesn't break any new grounds and is fairly reminiscent of mainstream horror these days. But it does manage to hold it's own with some decent moments, the 60's entourage and fine actresses.
Movies found: 802 | max movies per page: 100 | Showing: 201 - 300
Previous
Next