BoiledDown

.net




If everyone's a critic, then so are we!
Sucker Punch
Girl is institutionalized, but lives violent fantasies while dancing which help her escape it the end. Or something.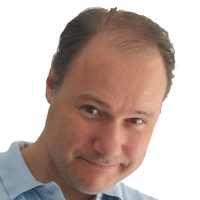 Wittenberg
20-04-2014

Violent video clip, done with much love
Easy to fault, but I was amused by the violent, fabulously stylized, unearthly, anachronistic action, as well as the moody and steamy atmosphere. Absorb it like a videoclip, then you may get it.
Raya and the Last Dragon
A girl sets out the unite a divided nation, but needs to revive the last Chinese dragon to do so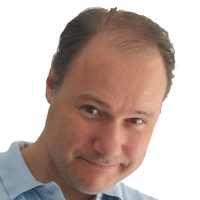 Wittenberg
28-03-2021

A sweet adventure with some new and some familiar stuff
A competent, colorful and quite exciting adventure. I liked how the appearance and behavior of the dragon wasn't 're-imagined' and stays close to the Chinese originals (even if they somewhat resemble Little Pony's®). The humor and inevitable morals in the story are a bit much, but ok.
The Snow White and the Huntsman
Vicious queen takes over the land in a quest for eternal beauty, and hunts down the princess who has the power to top her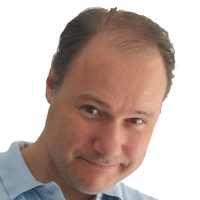 Wittenberg
08-10-2013

Pleasant surprise
Expecting this to be a loud and dumb 'modern take' on the fairytale, I was pleasantly surprised. The pacing is right, it never goes over the top, it looks great and the actors deliver, especially Theron!
El páramo
Fleeing war, a small family lives in a desolated farm. But there, a myserious entity lurks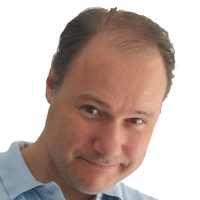 Wittenberg
16-01-2022

Moody and dark
This horror is carried almost exclusively on atmosphere, darkness, a deep sense of desolation and fear within. It is done wonderfully, it looks very moody and is acted well. At around 3 quarters through I felt a slight yearning for some twist or acceleration, but perhaps it is best without it.
Underwater
People have to find their way up to the surface when something assaults and crumbles an underwater station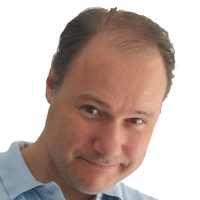 Wittenberg
27-04-2020

Not much new but still good underwater thrills
This was unexpectedly solid in fact. Not much wrong with the underwater and alien excitement at all. It is let down by the rather linear story with no real surprises, and looses an entire point for awful appearance of Stewart. God I wish she looked like she did in Camp X-ray in this.
Knowing
A time capsule dug up at school contains a paper with only numbers, which turn out to predict past disasters with remarkable accuracy... and future ones too.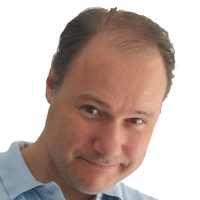 Wittenberg
10-08-2015

It can be liked!
Apparently I am the only one who likes this movie. But heck: it's an exciting story, the performances are fine and it contains some terrifying and unrivaled footage of disasters. I even liked the ending too, it is pretty!
Prey (2022)
A Commanche girl isn't taken seriously as a hunter, but it is up to her to take on a new kind of alien menace (Spoiler: a predator)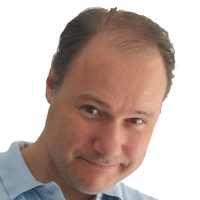 Wittenberg
07-08-2022

I mostly agree with the ecstatic reception it got
The native American setting makes it fresh, performances and action are pretty neat, and they wisely kept it simple and pure. But I did think it it was a bit predictable, and the overall tension was good but not exhilarating as might have been. I was sitting upright, but not on the edge of my seat.
The Other Lamb
A small cult with a single male leader herding only females lives in seclusion in the woods. Revolt looms.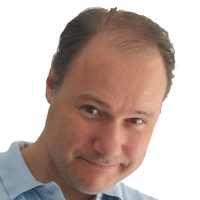 Wittenberg
28-11-2021

Minimalistic but not
The cinematography is as sober and plain as the cult members live their lives. It's almost a collage of images and unspoken emotions instead of a traditional story, but you still can feel the revolution building up beneath the skin. Good.
Beyond the Black Rainbow
I THINK it's about a woman in therapy in a secluded hypermodern (in the eighties at least) facility, trying to get out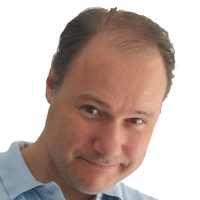 Wittenberg
13-06-2016

If you see it you might need therapy also
A weird ass trip of the first kind, in which you mostly have to figure out for yourself what to make of it as you are being sedated by the psychedelic colors and imagery. Its crawling pace is both a strength and weakness. Not for everyone, but I was quite hooked indeed.
Only God Forgives
Drug dealer in Thailand gets caught up a bloody circle of revenge when his brother is killed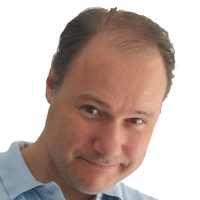 Wittenberg
27-10-2013

Bloodred
Dark, bloody and mesmerizing movie that views like a comicbook, the way it slowly serves it's mostly static scenes one by one.
Turist
After a man's unheroic behavior during an avalanche, both the skiing vacation and relationship with his family is falling apart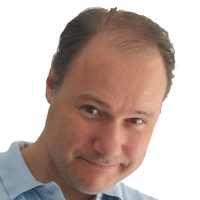 Wittenberg
03-02-2018

Intriguing and very well acted
It beautifully showed how this single event was slowly infecting and spreading like disease in their marriage, courtesy of the textbook acting and gentle pacing and camera work. One of those movies I didn't plan on watching, but couldn't stop once I did.
Us
A family is assaulted in their vacation home by... themselves?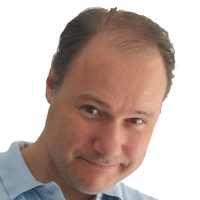 Wittenberg
26-03-2019

An interesting horror that is adequately scary
An original, gripping and quite tense horror movie that had me talking and pondering long after it was finished... which is a good thing that I find increasingly rare. I just thought that it felt short on being truly scary or under the skin, the way I thought it would be.
The Secret Life of Walter Mitty
An office nobody frequently gets lost in his daydreams, but for a last assignement and a love interest, his adventures must become real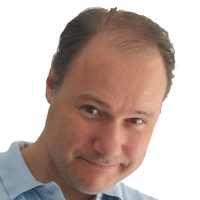 Wittenberg
13-04-2014

Wonderfull movie that had even more potential
Great idea, beautifully done in a movie with a big heart. I thought the pacing was not quite right and it could/should have been even more magical.
The lighthouse
Man gets a job at a lighthouse, but the isolation, darkness and mad supervisor can only lead to madness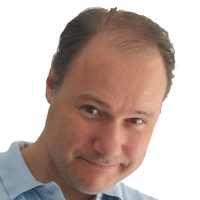 Wittenberg
28-03-2021

Depressing, in a good way
Gloomy and dark, with a well constructed sense of desolation. You can almost smell the humidity and feel the suffocating scenery. Acting is intense if not a bit over, but somehow it seems right for this movie.
Dredd
Comicbook judge-jury-executioner takes rookie into builidng full a drug addicted badguys (and a badwoman)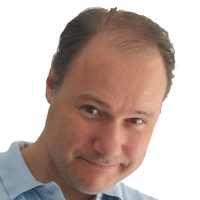 Wittenberg
18-02-2013

Fine heavy duty action
Movies that occur in a single place can feel somewhat cheap. But I quite enjoyed this moody, dark, heavy action flick with some beautiful slo-mo scenes and sounds.
I am Thinking of Ending Things
Woman takes a long roadtrip to meet her parents-in-law, but the jounrey and visit get darker and stranger as it goes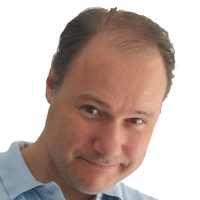 Wittenberg
03-10-2021

A strange but tasty slowburner
A well-acted and mysterious flick that makes you sense something is wrong way before it is. It is slow and without a manual, but near the end you wind up so clueless that it leaves a slightly unrewarding feeling though.
Lucy
Woman gains acces to full brain capacity after a drug is accidently spilled in her body - giving her remarkable skills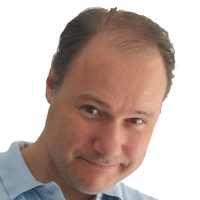 Wittenberg
12-08-2014

Survives its many flaws
I wish the superpowers were a little less extreme, the science a bit more refined, the pacing a but more delicate. It's also unfortunate that the superpowers are only used for fighting goons, not something more poetic. Despite all that, it still is a very entertaining, smart and quite a cool movie.
Die Hard 2
This time our hero gets caught up in the hostile take-over of an entire airport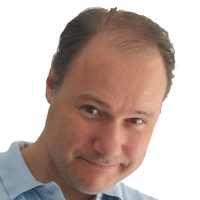 Wittenberg
14-03-2018

A worthy succesor
I guess it would never have been able to top the original, but I commend them for getting close and successfully prolonging the same action, humor and on-man-army formula. It's all just a bit less snappy.
Don't Look Up
Scientists discover a planet-killer meteorite heading for earth, but the real shocker is the difficulty of finding anyone interested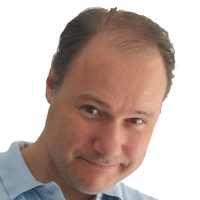 Wittenberg
07-04-2022

Good satire with an undertone
It's basically an amusing political commentary that is is exaggerated and sensational on the one hand, but uncomfortably recognizable and realistic on the other.
Jurassic World: Fallen Kingdom
A vulcano is threatening to wipe out the dinos, so they set up a rescue operation.... or is it?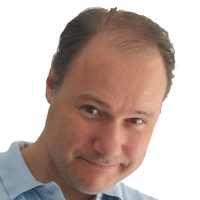 Wittenberg
10-06-2018

Another fine but slightly depressing episode
This franchise keeps delivering solidly made, unpretentious adventure in which over the top nonsense and action just feels as part of the deal. I did think this one had a too dark and depressing atmosphere, and after so much dino's footage lately I can only get modestly excited by them.
Suspiria (2018)
Talented ballet dancer is accepted in a mysterious danceschool, were something occult is going on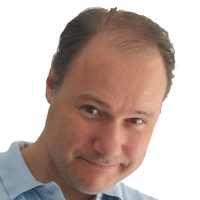 Wittenberg
25-05-2019

Uneasy
While not as deeply disturbing as the of hype would make you believe, it was uneasy for sure. I liked it; photography was beautiful, and the slow tension and mystery keeps you hooked. But at the same time, I was slightly disappointed for not requiring therapy afterwards.
Honeymoon
Things aren't the same after a husband finds his newlywed standing half naked in the woods in the middle of the night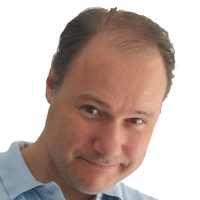 Wittenberg
11-01-2015

Good one
A pleasing mystery horror that builds well on the intimacy and isolation of the couple, and reels you in as the mystery increases but hardly resolves.
Guardians of the Galaxy Vol. 2
Amidst action and chases, Peter finds his dad. But a great danger lurks for the guardians and the universe.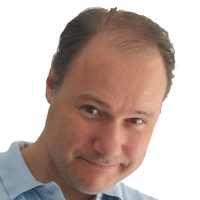 Wittenberg
28-01-2018

Bursting with life
It's almost impossible not to fall for the groovy atmosphere, ultra saturated colors, fantastic designs, wonderful scenery and continuous wisecracks. It was clearly made with heaps of faith and love for this universe, and I salute them. But a deep, engrossing adventure it is not.
Aniara
A spaceship transporting colonists of Mars gets way of course. Seen from the perspective of an employee running a onboard mind escapism facility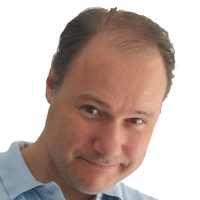 Wittenberg
23-03-2021

Fresh scifi
The non-Hollywood atmosphere is a welcome change in science fiction. The happenings on the spaceship are very varied and interesting, mostly focused human behavior and group interaction in such a dire situation. Really fresh, and I quite liked the spaceship design.
V/H/S aka VHS
A collection of stories, glued together by a horry story, involving various videorecordings of horrific events .Though not all on VHS it seems.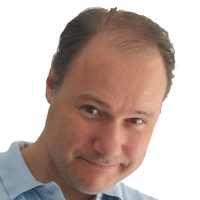 Wittenberg
17-12-2017

Loud noise but plenty to make up for it
The hard, restless cuts and loud music can be a bit much, but I did think they have a unique mood going on, there are enough memorable shock moments. And what really struck me was the natural and believable acting throughout, which made the entirely adolescent cast bearable for once.
Gone Girl
One day, a guy's wife is gone. The search that follows reveals many noire twists to this event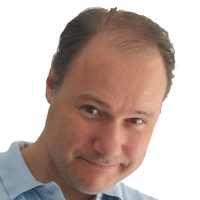 Wittenberg
04-10-2015

Mostly a satisfying mystery crime story
Gloomy and very Finscher indeed. I liked it, but I thought the girl was too alien and the guy too earthlike to make much sense of their relationship in the first place.
Philomena
A journalist and an elderly lady are on a quest to find her son who she had to give up for adoption fifty years ago
RockmeNow
09-02-2014

Light hearted drama that is actually worth a watch
Sympathetic movie with a touching story based on true events (including the dubious role of the catholic church in child adoptions in Ireland), and very convincing acting by Judi Dench. Ideal movie for men who want to show their partner they actually have a sensitive side as well....
Beavis and Butt-Head Do the Universe
They get mistaken for drilling talents are sent into space, causing havoc across space and it's dimensions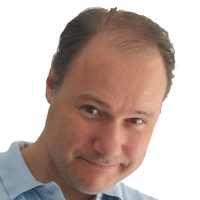 Wittenberg
01-08-2022

If you needed more of it, then this delivers
I for one missed these guys, and this movie simply delivers a generous portion of everything you love and hate about them, wrapped in a story that's reasonably fresh without ever drifting away from the essence.
The Judge
Succesfull lawyer tries to help his estranged father, who is a judge and suspected of murder
RockmeNow
02-02-2015

Not bad for a movie about lawyers and judges
Solid acting performance by the cast, but no big surprises in the plot. Overall, a pleasant movie.
The Conjuring 2
A haunted house, based on a true story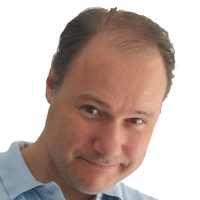 Wittenberg
30-01-2017

Very fine horror that is just a bit too long
A good horror that impress with plenty of scares accentuated by great camerawork, and refrains from too much cheap jump scares. Like it's predecessor though, I thought it went on for too long so my 'get scared' supply ran out and I was just taking it in. Too bad.
Luca
Young sea monster like kid (mermaid?) secretly ventures above the surface where he finds new friends and adventures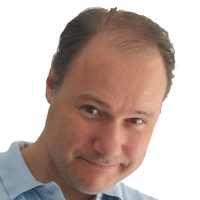 Wittenberg
26-08-2021

Just fine
A wholesome and warm feelgood movie that is hard to fault. The Italian setting and vibe is a nice extra touch which gives it some personality and validity. Can't say much bad about it really, although personally I would have liked a bit more edge and risk.
Ghost in the Shell 2: Innocence
An investigation into pleasure robots that start to kill their owners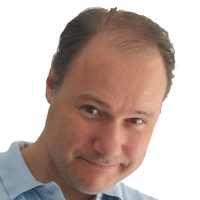 Wittenberg
10-06-2018

Not for everyone, but a joy for some
Once again it will test your endurance for coping with long, poetic, endless metaphors and contemplations about technology. And once again it will reward you with a fabulous combination of drawn and CGI graphics and a fascinating atmosphere. A bit too low an action maybe, but worth it.
Tremors
Texas country folk dealing with massive worm-like creatures attacking their tiny town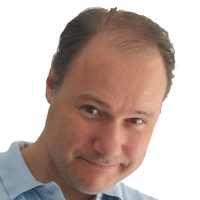 Wittenberg
25-05-2019

Cheesy at it's best
Even when it was made, it already was silly, cheesy and ridiculous as can be. But it also managed to be an irresistible and charming combination of fun and dumb action that make it a classic. Every time I stumble upon it, I just cannot switch it of.
Baskin
Turkish movie about a police squad ending up in a devilish mansion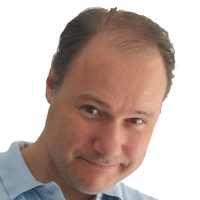 Wittenberg
02-04-2018

Original, effective and hellish
While the actors may not be very likable, at least their character are unique and distinct, and we are given the time to get to know them. The finale is truly hellish, the atmosphere is ominous and there's some interesting stuff going on in the time line as well.
Looper
Assassin kills victims that are being sent from the future... until they sent his futureself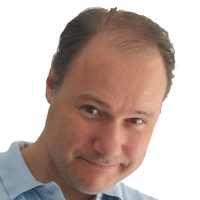 Wittenberg
28-09-2013

Mean and original
Apart from a slowish middle section, it's a wicked, smart and playfull timetravel movie.
Skyscraper
Man is going to save his family from the highest skycraper in the word. On fire. With one leg. With crooks inside.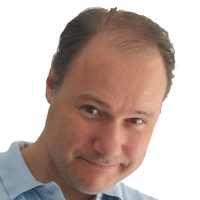 Wittenberg
27-01-2019

The fun to be had!
No doubt we could make a long list of things that are dumb or preposterous about this movie. But I thought they nailed that lovely vibe of action-disaster movies of yesteryear, and I honestly can't think of a recent movie that made me enjoy myself and sit on the edge of my seat like this one!
Mobile Suit Gundam: Hathaway
Didn't really understand it. After a heroic rescue from terrorists, a guy is stuck with a myserious woman. Also, robots.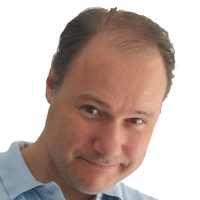 Wittenberg
26-07-2021

A mature and pretty Anime, with some problems
While there are some anime annoyances, like bizarre behavior of all females, this had quite a mature, restrained atmosphere in which the Gundam action was secondary. I couldn't quite follow it, but was impressed by some gorgeous visuals (like nature and downtown cities) as well as the music.
Rogue One
How the rebels stole the plans for the Death Star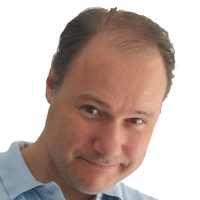 Wittenberg
18-12-2016

Staying loyal to the franchise has it's drawbacks
Despite exquisite action scenes and many memorable Starwars moments, something felt tired. How many dramatic Vader entrances must I care for? How many nameless (and still incompetent) stormtroopers killed? How many shields disabled just in time? How much dangling in high shafts?
Serenity
In a divided universe, the crew of a rogue spacehip takes along a fugitive psychic girl who brings them great trouble but also truth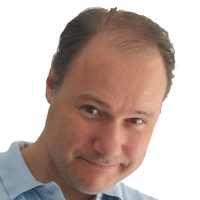 Wittenberg
16-12-2014

A little scifi gem
It's a bit campy and occasionally borderline B-movie-ish. But it never crosses that line, instead delivering many memorable and well done scifi moments, some great designs and humor that works.
Total Recall (2012)
Man inserts cool secret agent memories in his brain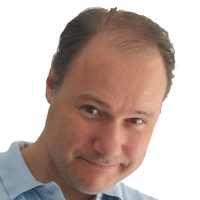 Wittenberg
16-08-2013

A very decent sci-fi action thriller.
If you manage to NOT see this as a reboot, it's a fine sci-fi action flick with some great designs.
Benedetta
Nun in Monastry developes sexual feelings for another nun. And stigmata, too.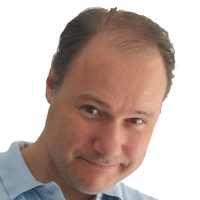 Wittenberg
25-12-2021

The mix works
Lesbians nuns would seem like a recipe for disaster, but I don't think it is. The mystery of her divinity and stigmata is interesting enough, the religious habits give it some weight, the supernatural elements give it some spice, and well - it can be sort of erotic. Interesting package deal.
Under the skin
Alien version of Scarlett Johannsson looking for men who will not live to tell about their close encounter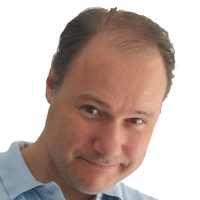 Wittenberg
09-11-2014

A pleasant mystery
The mystery of not quite getting what is going on really adds to suspense and intrigue and this stylish scifi. Low profile in an effective way, but the many long scenes can be a bit much at times.
RockmeNow
04-08-2014

Bit weird and unsettling, but nevertheless interesting and sensual
A must see for those interested in original alien movies, Scarlett Johansson, or both. Partially filmed with standard digital cameras, providing a successfull hidden camera experience. Visual effects from the eighties and creepy sounds throughout the movie provide the cherry on top.
Finding Dory
It's actually more like "Finding Dory's Parents"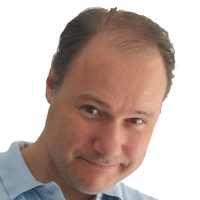 Wittenberg
31-12-2019

For a sequel, this seems about right!
While it won't yield the awe of the first one, simply because we are used to it, I'd say it quite successfully finds a balance between delivering what made the first one so good, and introducing a new story, plenty of memorable moments and some new fun characters.
Climax
Party with dancers goes haywire when all of them appear to be drugged by something causing really bad trips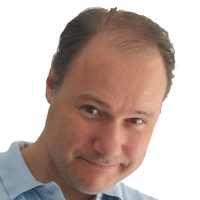 Wittenberg
22-03-2022

Masochism
All the dancing in the beginning was almost too much for me, but slowly the Gaspar Noé camerawork, shocks and nausea unfold, making this an intense and courageous 'experimental horror' indeed. I am beginning to think watching this kind of stuff could be a form of masochism.
Triangle
Shipwrecked friends climb onto a passing ship, but it is hardly an improvement....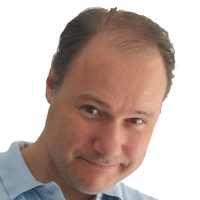 Wittenberg
16-08-2015

An great story, executed slightly dull
Direction and performances are a bit uninspired, contrasting with a really nifty and clever story that keeps your attention all the way. Even my wife stayed awake for this one.
The Invisible Man
Woman escapes her tirant husband, but he comes back to haunt her in ways she did not see coming. Mwuaha.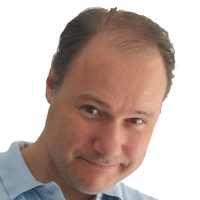 Wittenberg
15-11-2020

Classy version
It's at it's best when it patiently explores the uncanny feeling of someone being in your house, without resorting to cheesy effects of cheap scares. Later on it turns into more gimmicky cat-and-mouse affair, but still with plenty of class. Great lead actress, too!
Midnight Mass
A new priest comes to a small island with a deeply christian community. Alongside miracles, he brings something more sinister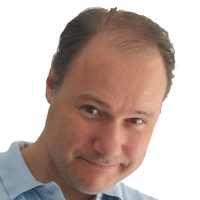 Wittenberg
25-11-2021

Reli horror story with pleny of class (and monologues)
Very atmospheric, with a calm but steady pace, a slow but addictive built-up of mystery and loads of interesting characters. Many tend to talk in long, long, monologues which impresses at first, then starts to feel unnatural, then slowly become too much and even get in the way of the finale.
Godzilla (2014)
Monsters attack (was that a spoiler already?)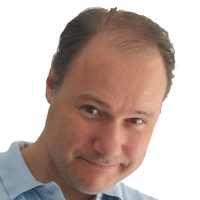 Wittenberg
30-05-2014

Still too much Hollywood for it's own good
Big and bold monster rampage is the easy part, making it count is hard. Some surprisingly stylish scenes are overshadowed (I think it had two artdirectors) by the usual movie laziness en cliches - like people constantly briefing each other about things everyone's already doing. A fun ride though.
American Sniper
About the 'legend' sniper who killed over 160 people in Iraq missions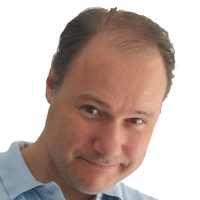 Wittenberg
29-03-2015

Very good war movie, even moreso if you like Texan cowboydreams.
I wasn't too keen on the Texas-cowboy-American-hunt-with-your-son-patriot-there's-always-vacant-pretty-girl-just-sitting-at-the-bar elements. Not overly successful as a war commentary either. As a war movie though, is filmed with class, sincerity and restraint and hits hard.
The Visit
Brother and sister document their first a visit to their grandparents. Including what happens with them after 21:30.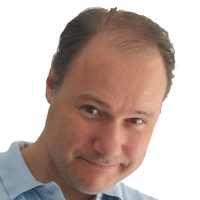 Wittenberg
29-05-2016

Evolves into something good
What starts of somewhat doubtfully as yet more mockumentary by cute rapping teenagers, gradually evolves into a rather dark, vile, nasty and scary movie indeed. It's slow pacing and lack of gore/fx only make it stronger.
The Mandela Effect
After loosing his daughter, a guy gets obsessed with the ´Mandela Effect´ (look it up), possibly as a way to get her back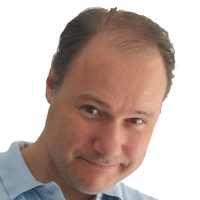 Wittenberg
27-05-2020

Well done despite limited resources
It feels a bit low-budget and simplistic at times, but it still hits the mark at exploring this phenomenon and incorporating it into a very entertaining, thought-provoking movie. It had me look into this stuff afterwards and check the Monopoly guy for sure.
Ted
A boy's teddybear comes to live and they become best friends.... which becomes problematic when he is an adult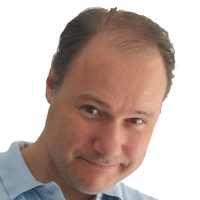 Wittenberg
25-02-2013

Should have been even funnier
The whole idea is so outstandingly funny that I couldn't help feeling somewhat disappointed. But it IS funny.
Destroyer
Worn out, dead tired female detective is haunted by a criminal from her past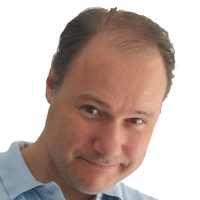 Wittenberg
21-08-2019

Looks and feels unique
I didn't want to keep dwelling in the extraordinary make up and looks of Kidman, but it is so powerful that it radiates onto everything in the movie, lifting it to an intense, hot and muggy experience.
Escape from Tomorrow
Familyman slowly looses his mind in Disneyland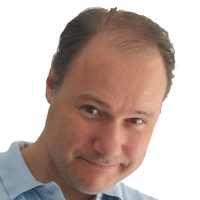 Wittenberg
14-09-2014

Succesful absurdity
Successfully achieves an uncanny atmosphere without over relying on effects, instead setting an ominous mood with black and white tones. I also dig the usage of a superhappy place for something twisted to evolve. Quite exciting.
The Secret Life of Pets
When humans leave their pets at home during work, the pets start their second live and embark on an adventure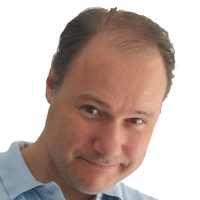 Wittenberg
21-08-2016

Fun and heartwarming
Another original, joyful, colorful and funny animation that is hard to fault. Pet owners will get some extra laughs out of the recognizable pet quirks shown. These animation movies are constantly of such a high quality that they will have to come up with something new to stand out.
The Hobbit: An Unexpected Journey
Hobbit is asked to join midgets and a wizard on a journey to regain access to a castle taken by a fire dragon.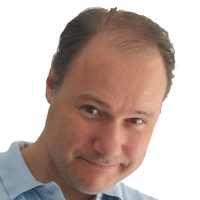 Wittenberg
13-02-2013

Awesomeness, but did not leave me in awe
It's a beautiful grandiose piece of work. But somehow I was looking at it more than I was experiencing it. And why are these whining hobbits the chosen one? And why didn't Gandalf summon those giant birds earlier, to get them there immediately? WHYYY.
Godzilla: Planet of the Monsters
When space survivors find no habitable planet, they have no choice but to return to the earth they fled because Godzilla was on it.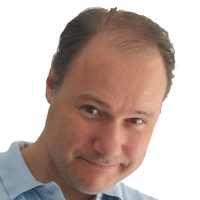 Wittenberg
15-07-2018

Bad ass
Godzilla is only showed sparingly, instead building up mystery and an ominous atmosphere surrounding his presence. It has gorgeous drawings of awesomely designed space warfare in it. So all in all, despite the usual hysteric acting, I thought this was rather successful and was quite impressed.
The Favourite
Maid elbows her way into the personal circle of the queen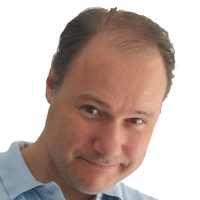 Wittenberg
06-07-2019

Quite unique
I tried this because it was hyped as the costume movie that, because of the vile play and firework between the female rivals, was also suitable for men. And indeed, I did enjoy the acting, the beautiful decors and camerawork people making their way through the castle. It has quite a unique vibe.
The Sadness
Boy tries to find his grilfriend, as the town is overun by a virus that turns people into violent, sadistic, sex-hungry zombies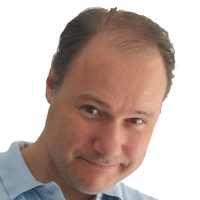 Wittenberg
31-07-2022

A painful but highly amusing take on the zombie genre
The gore is quite shocking, but it is a welcome take on zombies (although technically I don't think they are dead?). It worked for me - I was amused, appalled and quite into it. The ending features slower, deeper contemplations instead of a bloody grand finale; courageous if not a bit anticlimactic.
The Raid 2
Martial-arts wonderboy goes undercover to infiltrate the local mafia and gets involved in quite a bit of brawls and the powerstruggle between and within clans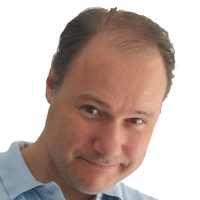 Wittenberg
02-02-2015

Ouch
Loaded with an insane amount of painful fighting, with faces cracked and banged against walls, bones snapped, and knives, hammers and bats smashing and hacking away. It gets you nauseous and uncomfortable. But my my, it is also expertly choreographed and shot.
Tomorrowland aka Project T
A rebelious teenage girl is the chosen one to glimpse into a future world - and save it too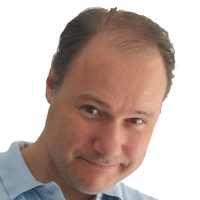 Wittenberg
27-05-2015

Gorgeous but Disney
For younsters, this is a splendid and exciting space adventure with a great spirit. Grumpy old men like me need to deal additionally with the miles thick morals, and the over-smart main character and her indifference towards the amazing things she encounters.
Mission Impossible: Rogue Nation
The IMF team, suspended by the government, still carry on to take down a secret terror organisation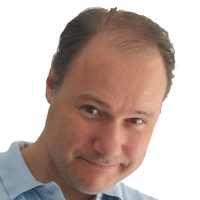 Wittenberg
16-08-2015

Another solid episode
As always, these movies guarantee plenty of really solid slick and tense action. This one starts to lean towards a James Bond vibe, skimping on the outrageous impossible stunts. It's still fab, as long as you can take in the endless layers of "HAHA it was all part of some amazing plan!"
The Invitation
Introvert man is invited to a party, at which something feels not quite right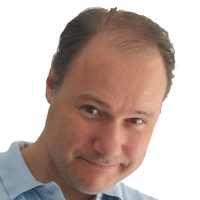 Wittenberg
03-06-2018

Party sucked, movie did not
One of those movies that plays out in a single place with a single group of people, and a good one at that. The main goal of slowly building up a feeling of discomfort and anxiety to resolve what's going on is successfully achieved by the fine actors, story and no frills.
Prometheus
Team sets out on a spacejourney to a investigate a distant location indicated by ancient cave drawings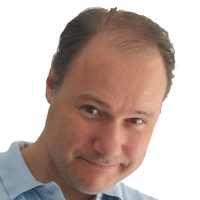 Wittenberg
27-05-2013

Beautiful failure
Shattering beauty in an exciting alien universe - badly damaged by an unlikely crew doing unlikely things in a scenario full of WTF-moments.
Short Peace
4 short anime tales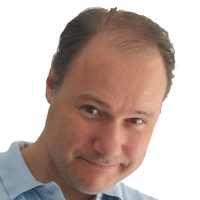 Wittenberg
22-11-2021

Puts some full-length anime's to shame
While they are too short to really have an impact, I quiet enjoyed these original and beautifully drawn anime's. They are a big step up from the usual, similar looking and sounding anime stuff and I am ready for more!
Jurassic World
In order to keep the customers coming, the parc scientists built a new kind of dinosaur. Of course it stays happily in it's cage!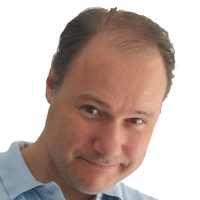 Wittenberg
31-03-2016

Worthy addition, great adventure
The awe and excitement of seeing realistic lifesize dino's on the screen may never be what is once was, but this movies still manages to capture the highly entertaining and plain fun adventure vibe of the franchise. Good 3D too.
Altered Carbon: Resleeved
In a world with interchangable bodies, a man looks after a girl who is hunted down by just about everybody. But why?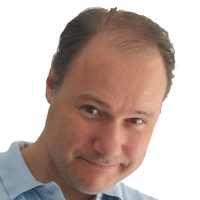 Wittenberg
09-04-2020

A fine anime
A fine anime with sweet, non-standard animations and drawings, an interesting story and a couple of very intense action scenes with wicked ninja's.
13 Hours
On the 2012 attacks on USA compounds in Benghazi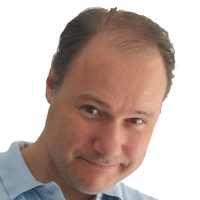 Wittenberg
10-07-2016

Chest pounding action with suprisingly restrained Bayism
The beginning was restless for the wrong reasons, everyone was chatting and doing stuff I could not follow. There's also a fair dose of Bay kitsch en patriotism, albeit less than I expected. But it's still an intense adrenaline rush - so much so that I had trouble falling asleep afterwards.
Guardians of the Galaxy
Bound by circumstance, a group of creatures sets out to prevent danger in the universe.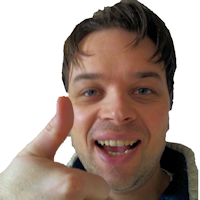 RockmeNow
15-01-2016

Over the top science fiction action movie (in a good way)
A bit too much of everything, but somehow just right because of that!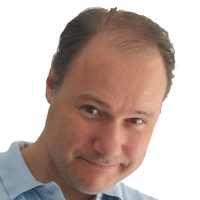 Wittenberg
22-08-2015

Take some time to let it sink in, and start enjoying
Not familiar with this comic, I feared I'd never get into this unexplained stream of weirdness. But the humor, vivid space combat action and sympathetic characters grew on me and left me quite entertained indeed.
The Lone survivor
A mission in Afghanistan by American navy seals goes awfully wrong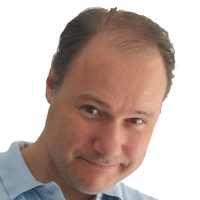 Wittenberg
27-02-2014

Okay these guys are tough
As these men are battered & bruised, smashed against rocks, cornered and shot, the increasing dread of death and hopelessness comes across very well. Intense movie that stuck for a while.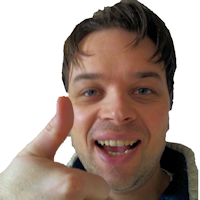 RockmeNow
05-02-2014

Shoot 'em up between navy seals and taliban
Main part of the movie consists of Americans and Taliban chasing, shooting, injuring and killing eachother. Apparently a navy seal can sustain more injury than Iron Man ("is there a bullet in my head?"). Overall an okay movie for those of us not easily scared by bloody scenes.
Anon
In a future where everyone's vision is recorded, interpreted and exchangable, a detective tries to solve a murder by a hacker
Wittenberg
21-08-2021

Decent but cold future crime story
With some interesting tech and sober atmosphere, it has a decent film noire crime-story atmosphere going on. But everything and everyone is so lifeless and emotionless that it left me slightly cold as well. Everyone constantly checking their readouts makes it quite static and sluggish, too.
G.I. Joe: Retaliation
When almost all GI Joe's are taken out, it's up to the remaining 3 Joe's to save he world and restore the team.
Wittenberg
12-01-2014

Succesfull action silliness for adults
Sure it's over the top silly. But there's something right about this movie. It doesn't claim to be more than it is, some of the action is just plain cool, and it has the right amount of violence and gloominess to prevent you from feeling like you're watching PowerRangers.
Extraction
Man is hired to extract a kidnapped son of a rich and powerful mob, and gets in whole lot of trouble
Wittenberg
13-11-2020

Good heavy duty action with some issues
A commendable action flick with some very well shot, high-octane, hard-hitting brawling going on. After a while though, the man's ability to endure pain and injury gets a bit much, and the annoying acting style of the kid makes it hard to buy into their supposedly developing bond.
Valerian and the City of a Thousand Planets
Valerian and Lauraline are asked to help save a giant space station, but discover a dark secret along the way
Wittenberg
08-08-2017

Beautifull, wonderfully sassy but utterly convoluted
For the first half I was able to just let the crazy bubbly actors and colorful nonsense be and enjoy the ride. But after she stuck her head in the jellyfish, he watched a strip show to gain access to a transformation suite, I got tired and bored of the endless barrage of convoluted STUFF going on.
Terminator 3 Rise of the Machines
Again, a terminator comes back in time to secure the future. Again, he is hunted down by an advanced terminator model
Wittenberg
11-05-2014

A lesser but stilll adequate episode
Not as epic and overwhelming as the preceding parts, in part because of the rather dull main characters. Still, there's plenty of Terminator goodness in here to have a good time. Average actionmovies back then still were more fun than the soulless fx bonanzas we get nowadays.
Ad Astra
Astronaut sets off on a journey to make contact with his father, who was last seen at Neptune.
Wittenberg
07-10-2019

Not bad, but disappointment prevails
Brad Pitt in Space? 2001 meets Apocalypse Now? This movie couldn't possibly go wrong. And while it does have some great visuals and an intriguing atmosphere, I found that the apathetic character of Pitt, the hop-on hop-off space travel and underwhelming climax meant I ended up slightly disappointed.
The Last Stand
Sherrif spents his last working days in a quite bordertown near Mexico, until an escaped criminal plans his escape route straight to it.
Wittenberg
12-10-2013

Solid
A somewhat uncomfortable mix of blood spills and goofy humor degrade this otherwise solid and gun fun action movie.
X-Men: Days of Future Past
Sentinels threaten the existence of the mutants, so they sent Wolverine back in time to prevent them from ever being built. Sort of like that one movie.
Wittenberg
26-10-2014

Freaks!
Smooth, sparkling and good looking entertainment. But these mutants and their adventures are stereotypes by definition, that won't lock in emotionally. I also thought Wolverine was out of place as the sensible mediator trying to get people to change their ways.
Automata
When the robots that are supposed to help us out start showing strange behaviour, an insurance agent starts to investigate.
Wittenberg
16-02-2015

Fine scfi, but lacking the right stuff to soar
A decent, fine looking flick that achieves much without over-relying on effects or spectacle. I thought it lacked some finesse, and felt like it reached for some deeper but didn't quite get a grasp. I was also very disappointment with the thing they needed the nuclear battery for.
Atomic Blonde
Sexy superspy (with blond hair) is send to pre-wall Germany to recover a list of great importance
Wittenberg
20-01-2019

An over the top spy story with a cool sauce
With 80s music and a Berlin-wall zeitgeist, this movie has really cool atmosphere. I must also mention the extraordinary single-shot fighting scene (alas with not so convincing fighting). However, the typical, over complex, spy nonsense and her infinite skills and grasp were too much for me.
Devilman Crybaby
A dude can turn into a devil without becoming evil, which gives him the powers to save the world from demons taking over.
Wittenberg
31-07-2020

Intriguing oddball
A really odd manga that is wrong for many reasons, and had me wondering why I was watching it several times. But the strange turned into intrigue, and kept me curious enough to watch all of it - which was rewarded by a tasty finale.
12 years a slave
Another movie on slavery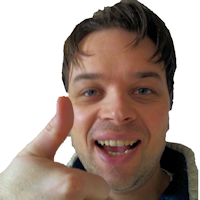 RockmeNow
29-01-2014

An African American living in New york is kidnapped and sold as slave
Based on a true story addressing the gruesome consequences of slavery in the southern states of mid 19th century America. Although I can appreciate this movie and the message it portrays, there are other movies on this topic that I find more memorable.
Side effects
After prescribing one betablocker too many, things go bad for both the psyhiatrist and the patient.
Wittenberg
04-08-2013

Far-fetched plots also have side effects
Good, but as the story becomes more and more unbelievable, your involvement in this movie wears off.
Horns
In the search to find the killer of his girl, a wrongfully accused man develops some handy devilish traits along the way
Wittenberg
16-03-2015

Orginal and brave
This movie strikes some nice chords as it wanders into pleasant absurdity. Gradually, a more standard crime story takes over, which is less appealing by comparison. Still, extra points for originality and courage.
Pressure
Divers get stuck in a diving bell on the bottom of the ocean during a maintenance gig
Wittenberg
22-05-2016

Shame about the crew
Perfectly adequate in it's display of deep water fear and claustrophobia, but making all members chagrined assholes probably wasn't the best way to make me care.
The Ones Below
Happy and pregant couple has dito neighbours living below them, but things get vaul when those neighbours loose their baby
Wittenberg
07-01-2018

Good
A very decent, well acted and engrossing thriller with a good built-up.
Dark City
Man wakes up in a city where the sun never seems to shine, is suspect of murder and he is hunted down by mysterious men
Wittenberg
05-02-2022

A decent sci-fi-noire puzzler, but without real impact
The blend of film noir, sci-fi and mystery is my cup of tea, and I did enjoy it. But it also felt dated, it never was really scary or intense, and there was something almost childish and artificial about it. It somehow struck me as a clip they play to set the mood for a roller-coaster ride.
Unfriended
A single shot view of a computerscreen of a girl hanging out with friends on the web, when something dark from the past comes to haunt them
Wittenberg
04-09-2015

A novel and well executed horror idea
A bold idea that works surprisingly well and provided a unique scary movie. For sheer originality I wanted to rate this higher, but for that it would have needed more than these unappealing teen characters and a slightly more refined plot.
Padington 2
The bear is saving for a perfect gift for his aunt, but he is not the only interested in it
Wittenberg
30-08-2020

Warm and cozy
It's hard to fault this family-friendly, cozy, good looking and amusing comedy, as they balanced of of these things just about right for the target audience. Personally, I'd like some more edge, but this is probably the wrong movie to ask.
Greyhound
A warship protects a convoy from german wolfpack submarines during a dangerous pass in WW2
Wittenberg
28-02-2021

Good warmovie but short on real involvement
Enough thrills of naval combat to satisfy war movie aficionados like myself, but it's not perfect. The gray and dark tones seem excessive, and the story is a very basic mission-begins-mission-ends affair, causing a lack of involvement. The two flashbacks of a woman seem a futile attempt to fix this
Altered Carbon (season 1)
In a future bladerunner-like world where peoples change bodies as they see fit, a man is asked to investigate a murder
Wittenberg
05-04-2020

Ups and downs. Mostly up though.
I liked the overall concept, the dark yet sensual atmosphere, and some cool action scenes. But I was struggling with the ice cold characters, a lot of talking, the unnecessarily complicated story and the ridiculous Agatha Christie climax with the big reveal with everyone standing in a room.
The Superdeep
Russian horror about a rescue team entering the deepest researchfacility on earth where strange things have been occuring
Wittenberg
10-07-2021

Plenty to complain about, but enough going for it
Maybe it didn't quite nail the claustrophobic atmosphere the way it could have, it aches towards a B-movie and most characters are unlikable and simplistic. But I gotta say: the overall concept is creepy and done nicely, and the mold/spore enemy original and impressive. Nice music, too
iBoy
A guy accidentely gets a piece of phone lodged in his brain, giving him superpowers he the uses for a good cause
Wittenberg
28-07-2020

A fair variation on superhero movies
The story is told more interestingly and seriously as the title and subject would have you think, and I quite enjoyed this small but tasteful superhero variation.
The Terminator
In the future, killer robotmachines rule, and send a terminator cyborg back to the presents prevent prevent the human rebellion leader from ever being born.
robocop
13-02-2013

Not bad for such a wuzz
It lacks soul like i have. In the end, it is human decision making that settles things.
Catwoman88
01-02-2013

Could have been better meow
This movie needed more latex I could have privided, as well as more meow. Anywway this review is a bit on the long side for testing purposes.
Show previous reviews
Hide previous reviews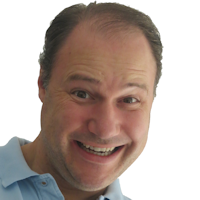 Wittenberg
31-01-2013

The definition of cyborg
This movie not only is still the final word in cyborgs, it also demonstrated how such a movie could be genuinly exciting and intellegent.
American Ultra
Nerdy intorverted guy suddenly gets amazing fighting skills when a mysterious woman contacts him
Wittenberg
07-12-2016

Sassy and snappy
A sassy and snappy little movie that successfully mixes humor, action and some mystery. It just never reaches soaring highs in any of those fields.
I Am Mother
In a secluded facility, a robot raises a little girl as a first in a repopulation program for a toxic earth, but then the girl let's in an unexpected visitor.
Wittenberg
08-06-2019

Decent
A decent looking and interesting story with plot twists that, while not completely unexpected, keep things interesting. After a while it started to drag a bit, and I found the visitor so unpleasant and annoying that, instead of sympathizing with her, I wished mother would have gotten rid her.
The Imitation Game
The life and achievements of Alan Turing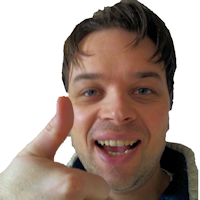 RockmeNow
25-01-2015

Bit boring movie with good acting
The movie provides an overview of the impressive achievements of Alan Turing during World War 2, as well as aspects of his personal life afterwards. Great role by Cumberbatch, but the pace is rather slow and I actually almost fell asleep towards the end (although it was also rather late).
Oxygene
Woman awakes in a pod with only limited time to find out why... before oxygen runs out
Wittenberg
28-05-2021

A bold idea done pretty well
A bold and interesting idea, but will looking at the same confined woman for an entire movie be interesting enough? During the first half I wasn't sure, but then it comes up with enough twists and some impressive shots to make it work. Not by a huge margin, but certainly enough.
John Wick
The Russian mafia kills the dog of the wrong ex-hitman
Wittenberg
17-05-2015

Stylish violent action, if not a bit repetitive
A violent movie with a gloomy and sweaty atmosphere and bucket loads of style. After a while though, the endless shootouts, and the mobsters' tendency to run into the hitman's arms without shooting, got a bit tiresome.
2 Guns
Two undercovers get into a corrupt mess and need each other to fight their way out again
Wittenberg
05-01-2014

Solid chemistry but forgetable
A solid action comedy with good chemistry between the main players. It lacks standout moments though, I have already forgotten this movie.
Movies found: 802 | max movies per page: 100 | Showing: 191 - 290
Previous
Next