BoiledDown

.net




If everyone's a critic, then so are we!
Guardians of the Galaxy Vol. 2
Amidst action and chases, Peter finds his dad. But a great danger lurks for the guardians and the universe.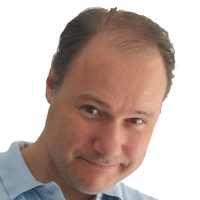 Wittenberg
28-01-2018

Bursting with life
It's almost impossible not to fall for the groovy atmosphere, ultra saturated colors, fantastic designs, wonderful scenery and continuous wisecracks. It was clearly made with heaps of faith and love for this universe, and I salute them. But a deep, engrossing adventure it is not.
Tomorrowland aka Project T
A rebelious teenage girl is the chosen one to glimpse into a future world - and save it too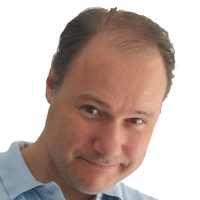 Wittenberg
27-05-2015

Gorgeous but Disney
For younsters, this is a splendid and exciting space adventure with a great spirit. Grumpy old men like me need to deal additionally with the miles thick morals, and the over-smart main character and her indifference towards the amazing things she encounters.
Prey (2022)
A Commanche girl isn't taken seriously as a hunter, but it is up to her to take on a new kind of alien menace (Spoiler: a predator)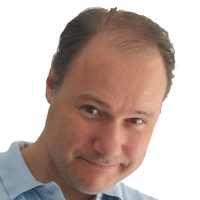 Wittenberg
07-08-2022

I mostly agree with the ecstatic reception it got
The native American setting makes it fresh, performances and action are pretty neat, and they wisely kept it simple and pure. But I did think it it was a bit predictable, and the overall tension was good but not exhilarating as might have been. I was sitting upright, but not on the edge of my seat.
Jurassic World: Fallen Kingdom
A vulcano is threatening to wipe out the dinos, so they set up a rescue operation.... or is it?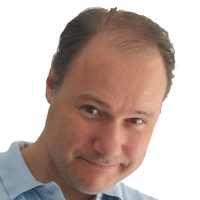 Wittenberg
10-06-2018

Another fine but slightly depressing episode
This franchise keeps delivering solidly made, unpretentious adventure in which over the top nonsense and action just feels as part of the deal. I did think this one had a too dark and depressing atmosphere, and after so much dino's footage lately I can only get modestly excited by them.
V/H/S aka VHS
A collection of stories, glued together by a horry story, involving various videorecordings of horrific events .Though not all on VHS it seems.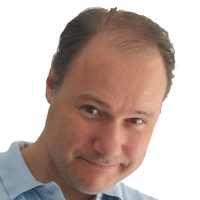 Wittenberg
17-12-2017

Loud noise but plenty to make up for it
The hard, restless cuts and loud music can be a bit much, but I did think they have a unique mood going on, there are enough memorable shock moments. And what really struck me was the natural and believable acting throughout, which made the entirely adolescent cast bearable for once.
Mission Impossible: Rogue Nation
The IMF team, suspended by the government, still carry on to take down a secret terror organisation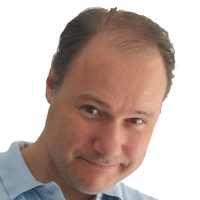 Wittenberg
16-08-2015

Another solid episode
As always, these movies guarantee plenty of really solid slick and tense action. This one starts to lean towards a James Bond vibe, skimping on the outrageous impossible stunts. It's still fab, as long as you can take in the endless layers of "HAHA it was all part of some amazing plan!"
The Other Lamb
A small cult with a single male leader herding only females lives in seclusion in the woods. Revolt looms.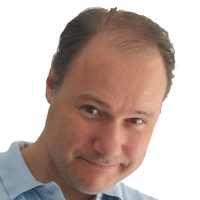 Wittenberg
28-11-2021

Minimalistic but not
The cinematography is as sober and plain as the cult members live their lives. It's almost a collage of images and unspoken emotions instead of a traditional story, but you still can feel the revolution building up beneath the skin. Good.
Jurassic World
In order to keep the customers coming, the parc scientists built a new kind of dinosaur. Of course it stays happily in it's cage!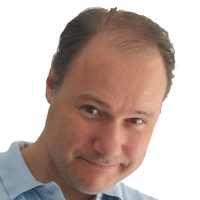 Wittenberg
31-03-2016

Worthy addition, great adventure
The awe and excitement of seeing realistic lifesize dino's on the screen may never be what is once was, but this movies still manages to capture the highly entertaining and plain fun adventure vibe of the franchise. Good 3D too.
Don't Look Up
Scientists discover a planet-killer meteorite heading for earth, but the real shocker is the difficulty of finding anyone interested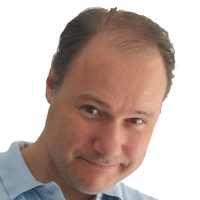 Wittenberg
07-04-2022

Good satire with an undertone
It's basically an amusing political commentary that is is exaggerated and sensational on the one hand, but uncomfortably recognizable and realistic on the other.
Tremors
Texas country folk dealing with massive worm-like creatures attacking their tiny town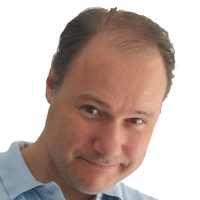 Wittenberg
25-05-2019

Cheesy at it's best
Even when it was made, it already was silly, cheesy and ridiculous as can be. But it also managed to be an irresistible and charming combination of fun and dumb action that make it a classic. Every time I stumble upon it, I just cannot switch it of.
Movies found: 804 | max movies per page: 10 | Showing: 151 - 160
Previous
Next