BoiledDown

.net




If everyone's a critic, then so are we!
A walk among the tombstones
Private detective searching for a bunch of sickos mutilating and killing the loved ones of drug dealers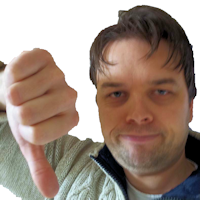 RockmeNow
24-07-2015

Another movie with Liam Neeson, definitely not one of his best
I am still wondering what the writers were thinking, as well as Liam Neeson reading the script. Watching a goldfish in a fish tank for 114 minutes must be more exciting than this...
The 5th Wave
Girl tries to rescue her little brother amidst an alien invasion in 5 waves
Wittenberg
21-08-2016

Derailed
After a reasonable start, it derails in cheesy teenage love stories, unexciting screenplay, annoying army-squads comprising of teenagers and emo's, and sloppy movie making with aliens that conveniently look just like humans.
The Brothers Grimsby
Lowlife british scumbag finds his long lost brother, and gets involved in his MI6 spy job along the way
Wittenberg
11-12-2016

Unprecentented vulgarities are not enough
Some of the scenes are so unbearably low and vulgar that in itself they could have given this movie some sort of cult status. Unfortunately, the lame action and humorless story surrounding is gets rid of that option.
Dark Cloud
Traumatized girl gets experimental therapy by being secluded in a house run by an artificial intelligence
Wittenberg
31-07-2022

Too tedious and uneventful
The story is familiar, but one that always seems open for a new interpretation, and it's a story that can work just fine with limited budget like this movie. Unfortunate, is failed. It is mostly extremely tedious, slow and uneventful, and lacks the philosophical or technological wit to make it deep.
Battle Royal
A class of students are placed on an island, and the game is that only one survives
Wittenberg
12-05-2022

A bloodfest turned into snoozefest
I was curious because it was listed somewhere as a real shocker, but the gore is not that bad - less so than many splatter horrors around. Furthermore I don't think I will ever get used to Japanese overacting and drama. The scholars are boring, annoying and their contemplations uninteresting.
Sweet Home
A group of very different people in an appartment building is faced with fighting monsters
Wittenberg
23-02-2021

The characters hit a nerve I did not know I had
The groundwork was promising; colorful cartoon-like imagery, pleasantly weird monsters and potentially interesting group dynamics. But none of the people is particularly likable. In fact I started to despise many of them up until the point I could no longer watch it. Never had this before.
Independence Daysaster
Aliens strike from above and below, smalltown folk (and president) scramble into action
Wittenberg
13-04-2014

Bad - but sympathetic and unpretentious
You B-movie you! With your continuous bombastic music blasting over shaky camera shots of people constantly jumping in and out a car! But it's sort of all right, it does what it can. Effects are sufficient. Fair game.
Flatliners (2019)
Med students have themselves killed and take a peak at the afterlife before they are reanimated. But all is not fun and games.
Wittenberg
24-08-2019

Same problem as the original, executed worse
Like the original, the concept is awesome but I still find the clue rather dull and unsatisfying. Worse, in this version some of characters are quite annoying, some of their lines rather cheesy and the scares copied and uninspired. I was waiting for everyone to just say sorry and get this over with.
Prisoners of the Ghostland
A convict is chartered to rescue a woman from a mysterious group that is held captive by ghosts. If not he explodes.
Wittenberg
16-12-2021

Weird is not always good
Some pretty colors and scenes aside, this is mostly uncomfortably odd and confusing. You could argue that is to be commended for being different and broken free from the mainstream, but not in a way that I found pleasing.
Ghost in the Shell: The New Movie
I think it's about cyborg major leading a team to resolve the assassination of the prime minister
Wittenberg
12-03-2017

Too complicated, not enough magic
It kept some of the magic of the original, but what it kept mostly is endless incomprehensible techno/politics that I could not stay focused on. It's not bad looking, but most of the art of the first movie is no longer here.
Immanence
Scientists go on a boat to sea to investigate possible extraterrestial phenomena.. or is it divine phenomena?
Wittenberg
06-03-2022

The story was there, the rest was not
I usually dig science babble, but coming out of the mouths of these guys it sounded ridiculous. And while the story had potential, I am afraid the execution fell short in many other fields as well. Confusing and weird, in a bad way. Clearly not filmed on sea, disguised by pitch black surroundings.
Captain Marvel
A woman with superpowers and generic green aliens and avengers and tessaracts and whfff
Wittenberg
27-09-2020

I felt nothing
A cheerful, colorful, slick looking action superhero movie that went straight through me.
USS Indianapolis: Men of Courage
This ship went on a secret mission to deliver the atomatic bomb, but was sunk on the way back, leaving the few survivors in hellish waters
Wittenberg
26-02-2017

Overreached
This movie's overblown ambitions of doing war, drama, survival, courtroom and romance contrast sharply with bad fx, uninspired screenplay, half-baked actors and dodgy editing. I was bored watching those men get eaten by sharks, which can't be right!
Halo 4: forward unto dawn
Cadets getting trained for combat in the halo universe
Wittenberg
11-08-2013

Mission failed: please try again
What happened? They got great looking props, effects, a spot-on color palette, an exciting Halo playground, and even the warthog. Yet all they came up with are close-ups of whining and insubordinate teenagers, and a minimal story that's still going nowhere.
The Phoenix incident
You know those 4 skatedude guys who went missing in Arizona? It was aliens man!
Wittenberg
23-12-2015

Too shaky
Hurah! It's not just found footage; it's loud, noisy and restless shaky footage too. Which makes this mockumentary, shoving a conspiracy down our throat, rather tiresome and lame.
Forbidden World
Astronout lands on a base where an alien experiment get out of hand
Wittenberg
17-10-2021

Didn't turn out to be a classic
I watched this old nugget for some nostalgic quirks and perhaps hidden gems, but I am not sure I found them. Sure it has some remarkable nonsense and campy effects, but it's mostly just a bit crappy.
Slenderman
Some kids summon slenderman
Wittenberg
17-08-2019

Slenderman deserves better
I really like the slenderman figure and wanted to like this, but the lead actresses don't really convince, and everything is just moving very slowly from one scare to the next, filling up time in a story that feels a bit loose and lacking ideas, and ultimately, never gets really scary.
Firestarter (2022)
Girl tries to control and live with her ability to set things on fire, but evil people make her loose her cool
Wittenberg
05-06-2022

Left me cold (that punchline is probably taken)
One of those movies that, on the face of it, looks quite solid and adept, and makes you wonder why you're not enjoying it more. I think her parent's additional paranormal abilities get in the way of an already uninspired and even boring story that fails to ignite. (That's probably also taken.)
Fantastic Mr. Fox
Fox and friends engage in a war with local farmers when they steal chickens
Wittenberg
13-11-2021

Did not push my buttons
It looks and feels artistically sound and could please Roald Dahl fans. Personally, I found the puppets not very pleasant to look at and I don't like the storytelling much. It's not outstandingly funny, exciting or clever, I did not know how to process it and even got a bit strangely agitated.
Synchronicity
Small teams get a timemachine to run work, one of them gets caught up in paradoxes
Wittenberg
17-06-2018

The story is there. Execution is not.
There's probably a really clever, if not somewhat difficult to follow, story in here. But the really lackluster execution, dull performances, suspiciously limited locations and depressing dark colors made me struggle to care... no matter how much bladerunner music they throw in!
The Matrix 4: Resurrections
Neo, living in the matrix again as a guy who made a matrix game, goes back into the matrix to save Trinity, who is in the matrix.
Wittenberg
28-02-2022

This time, the mindbender is the movie itself
I am not sure how a 4th sequel could have worked or what I wanted from it, but surely it wasn't this. I hate the lazy self aware 'meta' approach and the revisiting of classic moments. Nothing really works anymore, I cringed multiple times. An odd misfire, which makes you wonder how this came to be.
The Monuments Men
In WWII, a specialized group sets out to save artworks from destruction or being stolen by the nazis
Wittenberg
07-09-2014

A very boring movie
A moviesubject in danger of being boring. And despite the A-list of actors and undoubtedly good intentions, I am sorry to say that it is.
Captain America: Civil War
All superhero's turn on each other for some reason
Wittenberg
11-11-2016

More boring and emotionless over the top stuff
In endless talking scenes, which made my son decide to watch something else, all sorts of story-lines from other movies are desperately and uninterestingly brought together. The battles are frantic but boring because noone ever gets hurt. And I still don't care about anyone.
Reminiscence
When the future is bleak, people instead relive past memories with a machine. The operator running that facility gets involved when a femme fatale shows up
Wittenberg
06-12-2021

half decent idea failed
The opportunity to do something cunning with the central idea gets lost in dull, pseudo film-noir kitsch, and the plot twist comes way too late to redeem it. But the real problems are inexcusably crincy Hollywood dialogue, audience pampering, poorly choreographed fights, among others.
Nightflyers
The crew on a spaceship, on it's way to make contact with alien lifeforms, finds itself in more and more peril as they come closer
Wittenberg
18-03-2019

These poor series still contain enough mystery to make it worthwhile
So for this monumentally important mission, they assembled the most insecure, insubordinate, fashion-conscious and unstable crew they could find and make them improvise the entire mission in an insanely incoherent way. But apparently I love space mystery so much that I still watched it. All of it.
Resident Evil: The Final Chapter
With inside help, Alice gets a change to destroy the T-virus once and for all
Wittenberg
18-06-2017

Looks alright, feels numb
Much like the previous parts, this looks good and has some creative, vicious beasts on offer. But it also features the same hollow, boring screenplay and empty characters. It feels like a bunch of monster challenges glued together.
The Soul (2022)
Prosecutor dying of cancer takes on a murder case that reveals dark secrets and transplants of more than just cells
Wittenberg
29-05-2022

Probably a brillant story but failed in presentation
I can appreciate the deep, well thought out story that stacks several layers of twists on each other, providing a real thinker of a crime story with perhaps a dash of horror. But it is presented so slowly en depressingly that I struggled to notice or care - and to stay awake too.
Pacific Rim: Uprising
The monsters have been defeated, but not for long
Wittenberg
03-01-2019

Do you like robot fights?
Listen, I just came here for giant robots smashing huge monsters, and got what I wanted. Never mind that every person in this movie is a ridiculous Hollywood abomination and everything they say and do is stupid as can be, making this essentially a horrible Power Rangers movie with no soul.
Monster Hunter
Army ranger accidently winds up in another dimension where she must fight monsters
Wittenberg
21-03-2021

Awesomeness that left me cold
Such a potential premise, such a big budget, yet still so uninteresting and shallow. I thought only the finale back on earth was somewhat badass. The movie seems to look a lot like the game it was based upon, so perhaps fans will get more out of it.
The Last Full Measure
Pentagon hotshot reluctantly investigates a request for a posthumous medal of honor, and gets more and more involved as he talks to the veterans
Wittenberg
07-09-2020

Overdone
They managed to get a whole bunch a A-list actors giving all they got. But it feels overacted, over dramatized and forced down your throat. The clips during the end scroll demonstrate how veterans ACTUALLY talk. A noble cause for sure, but unnecessarily heavy-handed. Boring, even.
Expiry
A couple fails to have children before the expiry date of their relationship, then a bracelet makes physical contact impossible
Wittenberg
25-04-2021

Too thin
This almost sort of worked, as a minimalistic, futuristic story of a forbidden relationship. But after a while it starts to loose momentum, the therapy sessions (?) with some sort of HAL computer seem endless and pointless and the final escape scene brings it to amateuristic levels.
A Good Day to Die Hard
McClane helps out his son, who appearantly is involved in some CIA operation in Russia
Wittenberg
15-09-2013

Boring high-octane action. Huh?
Contains some decent old-skool car chases and explosions, but none of it really becomes exciting. The story starts of clumsy and distant, then becomes bland and uninteresting. Definitely misses the Die Hard vibe.
Carnage
Single location film about parents meeting up try to resolve a physical clash between their sons. All start polite and aim to resolve the matter....
Wittenberg
10-01-2015

Great idea didn't work
A brave and fascinating idea that, given the actors, should have been firework. If fails however, as their quarrels are too scripted, their behavior, flip-flop mood swings and intoxication feel unnatural and phoney. And then there's the bizarre overacting of a constantly trembling Jodie Foster.
The Huntsman: Winter's War
An alternative, side-story story situated around the area and events of the snow white fairy tale
Wittenberg
28-01-2017

Nothing to stand out or excite
I think the good intentions are there, but I found it rather flat and uninvolving, appearing rather insignificant next to giants like The Lord of the Ring.
The Great Raid
In WW2 soldiers undertake a daring missing to rescue prisonors from the Japanese Abanatuan camp
Wittenberg
15-01-2017

Felt like a movie, not a war rescue mission
I don't mean to sound disrespectful about this amazing operation, but I wasn't to keen on this movie. I constantly felt I was watching actors playing soldiers and prisoners, with unrealistic over rehearsed lines ruining the mood. The cliched and disconnected 'war movie music' didn't help either.
Risen
Meteors crash on earth causing death among the nearby inhabitants. An xeno-astro-expert is called in to help.
Wittenberg
13-09-2021

Good setup undone by some unfortunate desicions
The setup is similar to "The Arrival", which is a good thing. The first half is also decent enough. But to make the expert such a depressed, lifeless character doesn't do any favors to the already slow-ish movie, and the plot twist is smothered in overblown flashbacks. Some poor CGI at places, too.
The Unholy
Fallen journalist accidently stumbles across a woman performing holy miracles in a small town, but how benevolent is she?
Wittenberg
06-02-2022

Fair story just not exectuted well
The story used as a framework is decent enough, but unfortunately didn't quite take off. Everything is a bit uninspired and doesn't seem to connect well (man dies under a burning cross, everyone just goes to the next scene). So we're left with some lackluster scare jumps and unscary horror.
The Grudge
Woman takes home a curse from Japan, spelling doom for everyone that enters her house. A police officer investigates.
Wittenberg
22-12-2020

A well-made but boring jumpscare horror with zero new ideas
On the face of it, this looks and feels like a decent quality horror with fine actors too. Unfortunately, it has absolutely nothing else to offer but consecutive tired jump-scares with loud noises that you see coming from a mile away - and which get boring pretty quickly.
Incantation
A woman is cursed of doing some ritual wrong. And she also adopts this daugther - I am not sure how it was related
Wittenberg
09-07-2022

Too messy
There are a couple of intense images, and the underlying vibe of strange and spooky rituals has potential. But the mockumentary approach was far-fetched and not doing it any favors, and the story and timeline are very confusing and jumpy. And honestly, I was kind of bored with it.
Windtalkers
Marines are reluctantly tasked with protecting native american soldiers and their ability to transfer indecipherable messages
Wittenberg
10-05-2022

Did not age well
I think it made an impression as a war movie in the day, but I fear it has aged poorly. The acting and dialogues can be quite corny, the emotional scenes induce cringe, and the action is almost laugable with the hero shooting from the hip and all bad guys instantly drop dead.
Resident Evil: damnation
A seperate side story of the franchice? I don't know what it is. Hero vs monster things
Wittenberg
08-05-2021

Somewhat cool, mostly hollow and pointless
It probably looked awesome when it was released. Today it looks okay, and has some reasonably intense Resident Evil abominations running around. But I couldn't care less about the lifeless hero dork, or the vague story that came from nowhere and went nowhere. Not even sure what this is?
Color Out of Space
Things get weird and nasty when a meteor-like object and a mysterious color land in the garden of family living isolated in the woods.
Wittenberg
07-06-2020

A bit vague and improvised
It's somewhat ok, but I felt the horrors and scares were random and incoherent collection of things borrowed from other movies. As if every idea dropped was incorporated into this, no matter if it made sense. Consequently, it never gets really scary or intense and I was sort of glad when it was over
The Nun
A horrorstory based around the creepy nun from The Conjuring 2
Wittenberg
10-12-2018

Relies on scary nuns in alleys, not on a good story
While the dark abbey and nun figure do look terrifying, it soon becomes evident that this simply a stack of people slowly walking through creepy corridors and slowly turning their heads towards the next jumpscare. The story or built-up is seriously lacking and it started to bore me.
Carrie (2013)
Girl with telekenetic powers and a hideous religous freakmother is being bullied one time too many
Wittenberg
25-07-2014

Identical yet inferior to the original
Who ordered this? A really pointless remake that does everything exactly the same, except for in the eerie atmosphere and masterful cinematography of the original. The only thing new is that the kids now have mobile phones with YouTube. Breathtaking. Moretz is overacting badly too.
Terminator Dark Fate
More or less the original story but with more females
Wittenberg
25-04-2020

No
Some action scenes successfully revisit the hard-hitting robot fights and good old car chases. But my god, Sarah Connor is a hideous, disastrous character now and the other ones have to deliver some pretty painful dialogue as well. The forever recovering evil cyborg got boring, too.
The Temple
Three people travel to a mysterious desolate temple in Japan where strange events have been reported
Wittenberg
30-09-2018

They forgot to write it
I quite liked the beginning with moody Japanese scenery and mystery. But as they approach the temple, it looks like they had no more ideas so they just threw in some random, incoherent bland scary stuff and were done with it. Very unsatisfying.
Kill Command
Future space marines go train against robots in the woods, but then the robots start to become agressive beyond the program.
Wittenberg
11-09-2016

Nice robots though
Some guys were quite adept at making some good scifi designs and robotics, but not at making a movie around it. The combat lacks tension, performances are underwhelming, there's a lot or repetition and I fell asleep twice.
Hercules
Hercules and his companions help out a king against an evil army, but has he been fighting on the right side? And is he really a demigod?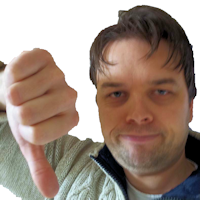 RockmeNow
30-12-2014

Superficial B movie, somebody wake me up afterwards please
I will not spend many words discussing this movie. So I leave it with this...
Wittenberg
07-12-2014

A bit boring
The large fights and mythical creatures should cater for some entertainment, but Hercules is a bit of a a B-movie dork, it never reaches anything deep, and frankly I was actually quite bored most of the time. They way they tease about Hercules' skills and origins was a nice find though.
The Accountant
Autistic man has a special talent for accounting, and appearantly for some darker activities as well
Wittenberg
02-01-2019

Too far-fetched
This didn't really connect with me. The story is way too far-fetched, made-up and over the top to be taken seriously, and it dwells in the tiresome notion that autistic people must have superpowers.
Sharknado
A storm brings hungry sharks way inland, especially those in the tornado!
Wittenberg
02-03-2014

Succesfully bad
With a story like that, this movie needed to be bad. And it succeeded effortlessly, with an helpless actors, abysmal effects, bad editing and incoherent lighting in every scene. So if you are INTO that sort of thing, you could be sort of entertained. If not, like a said: it really is bad.
Movies found: 802 | max movies per page: 50 | Showing: 86 - 135
Previous
Next