BoiledDown

.net




If everyone's a critic, then so are we!
The Matrix 4: Resurrections
Neo, living in the matrix again as a guy who made a matrix game, goes back into the matrix to save Trinity, who is in the matrix.
Wittenberg
28-02-2022

This time, the mindbender is the movie itself
I am not sure how a 4th sequel could have worked or what I wanted from it, but surely it wasn't this. I hate the lazy self aware 'meta' approach and the revisiting of classic moments. Nothing really works anymore, I cringed multiple times. An odd misfire, which makes you wonder how this came to be.
The Soul (2022)
Prosecutor dying of cancer takes on a murder case that reveals dark secrets and transplants of more than just cells
Wittenberg
29-05-2022

Probably a brillant story but failed in presentation
I can appreciate the deep, well thought out story that stacks several layers of twists on each other, providing a real thinker of a crime story with perhaps a dash of horror. But it is presented so slowly en depressingly that I struggled to notice or care - and to stay awake too.
Sweet Home
A group of very different people in an appartment building is faced with fighting monsters
Wittenberg
23-02-2021

The characters hit a nerve I did not know I had
The groundwork was promising; colorful cartoon-like imagery, pleasantly weird monsters and potentially interesting group dynamics. But none of the people is particularly likable. In fact I started to despise many of them up until the point I could no longer watch it. Never had this before.
The Finest Hours
Against all odds, courageous men on a small coastguard boat sail into a storm to help the crew of a wrecked oiltanker
Wittenberg
17-07-2016

Sunk
Not withstanding the good looks and production values, I thought this was a mess. The 50's atmosphere felt cliched, all characters are either obnoxious, one-dimensional or off, the love story was getting on my nerves and I was sort of glad it was over.
The Brothers Grimsby
Lowlife british scumbag finds his long lost brother, and gets involved in his MI6 spy job along the way
Wittenberg
11-12-2016

Unprecentented vulgarities are not enough
Some of the scenes are so unbearably low and vulgar that in itself they could have given this movie some sort of cult status. Unfortunately, the lame action and humorless story surrounding is gets rid of that option.
Carnage
Single location film about parents meeting up try to resolve a physical clash between their sons. All start polite and aim to resolve the matter....
Wittenberg
10-01-2015

Great idea didn't work
A brave and fascinating idea that, given the actors, should have been firework. If fails however, as their quarrels are too scripted, their behavior, flip-flop mood swings and intoxication feel unnatural and phoney. And then there's the bizarre overacting of a constantly trembling Jodie Foster.
Resident Evil: damnation
A seperate side story of the franchice? I don't know what it is. Hero vs monster things
Wittenberg
08-05-2021

Somewhat cool, mostly hollow and pointless
It probably looked awesome when it was released. Today it looks okay, and has some reasonably intense Resident Evil abominations running around. But I couldn't care less about the lifeless hero dork, or the vague story that came from nowhere and went nowhere. Not even sure what this is?
Color Out of Space
Things get weird and nasty when a meteor-like object and a mysterious color land in the garden of family living isolated in the woods.
Wittenberg
07-06-2020

A bit vague and improvised
It's somewhat ok, but I felt the horrors and scares were random and incoherent collection of things borrowed from other movies. As if every idea dropped was incorporated into this, no matter if it made sense. Consequently, it never gets really scary or intense and I was sort of glad when it was over
Carrie (2013)
Girl with telekenetic powers and a hideous religous freakmother is being bullied one time too many
Wittenberg
25-07-2014

Identical yet inferior to the original
Who ordered this? A really pointless remake that does everything exactly the same, except for in the eerie atmosphere and masterful cinematography of the original. The only thing new is that the kids now have mobile phones with YouTube. Breathtaking. Moretz is overacting badly too.
Risen
Meteors crash on earth causing death among the nearby inhabitants. An xeno-astro-expert is called in to help.
Wittenberg
13-09-2021

Good setup undone by some unfortunate desicions
The setup is similar to "The Arrival", which is a good thing. The first half is also decent enough. But to make the expert such a depressed, lifeless character doesn't do any favors to the already slow-ish movie, and the plot twist is smothered in overblown flashbacks. Some poor CGI at places, too.
Terminator Dark Fate
More or less the original story but with more females
Wittenberg
25-04-2020

No
Some action scenes successfully revisit the hard-hitting robot fights and good old car chases. But my god, Sarah Connor is a hideous, disastrous character now and the other ones have to deliver some pretty painful dialogue as well. The forever recovering evil cyborg got boring, too.
Hercules
Hercules and his companions help out a king against an evil army, but has he been fighting on the right side? And is he really a demigod?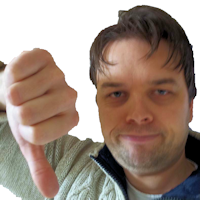 RockmeNow
30-12-2014

Superficial B movie, somebody wake me up afterwards please
I will not spend many words discussing this movie. So I leave it with this...
Wittenberg
07-12-2014

A bit boring
The large fights and mythical creatures should cater for some entertainment, but Hercules is a bit of a a B-movie dork, it never reaches anything deep, and frankly I was actually quite bored most of the time. They way they tease about Hercules' skills and origins was a nice find though.
The Unholy
Fallen journalist accidently stumbles across a woman performing holy miracles in a small town, but how benevolent is she?
Wittenberg
06-02-2022

Fair story just not exectuted well
The story used as a framework is decent enough, but unfortunately didn't quite take off. Everything is a bit uninspired and doesn't seem to connect well (man dies under a burning cross, everyone just goes to the next scene). So we're left with some lackluster scare jumps and unscary horror.
Expiry
A couple fails to have children before the expiry date of their relationship, then a bracelet makes physical contact impossible
Wittenberg
25-04-2021

Too thin
This almost sort of worked, as a minimalistic, futuristic story of a forbidden relationship. But after a while it starts to loose momentum, the therapy sessions (?) with some sort of HAL computer seem endless and pointless and the final escape scene brings it to amateuristic levels.
A Good Day to Die Hard
McClane helps out his son, who appearantly is involved in some CIA operation in Russia
Wittenberg
15-09-2013

Boring high-octane action. Huh?
Contains some decent old-skool car chases and explosions, but none of it really becomes exciting. The story starts of clumsy and distant, then becomes bland and uninteresting. Definitely misses the Die Hard vibe.
The Nun
A horrorstory based around the creepy nun from The Conjuring 2
Wittenberg
10-12-2018

Relies on scary nuns in alleys, not on a good story
While the dark abbey and nun figure do look terrifying, it soon becomes evident that this simply a stack of people slowly walking through creepy corridors and slowly turning their heads towards the next jumpscare. The story or built-up is seriously lacking and it started to bore me.
Incantation
A woman is cursed of doing some ritual wrong. And she also adopts this daugther - I am not sure how it was related
Wittenberg
09-07-2022

Too messy
There are a couple of intense images, and the underlying vibe of strange and spooky rituals has potential. But the mockumentary approach was far-fetched and not doing it any favors, and the story and timeline are very confusing and jumpy. And honestly, I was kind of bored with it.
Windtalkers
Marines are reluctantly tasked with protecting native american soldiers and their ability to transfer indecipherable messages
Wittenberg
10-05-2022

Did not age well
I think it made an impression as a war movie in the day, but I fear it has aged poorly. The acting and dialogues can be quite corny, the emotional scenes induce cringe, and the action is almost laugable with the hero shooting from the hip and all bad guys instantly drop dead.
The Temple
Three people travel to a mysterious desolate temple in Japan where strange events have been reported
Wittenberg
30-09-2018

They forgot to write it
I quite liked the beginning with moody Japanese scenery and mystery. But as they approach the temple, it looks like they had no more ideas so they just threw in some random, incoherent bland scary stuff and were done with it. Very unsatisfying.
The Huntsman: Winter's War
An alternative, side-story story situated around the area and events of the snow white fairy tale
Wittenberg
28-01-2017

Nothing to stand out or excite
I think the good intentions are there, but I found it rather flat and uninvolving, appearing rather insignificant next to giants like The Lord of the Ring.
The Great Raid
In WW2 soldiers undertake a daring missing to rescue prisonors from the Japanese Abanatuan camp
Wittenberg
15-01-2017

Felt like a movie, not a war rescue mission
I don't mean to sound disrespectful about this amazing operation, but I wasn't to keen on this movie. I constantly felt I was watching actors playing soldiers and prisoners, with unrealistic over rehearsed lines ruining the mood. The cliched and disconnected 'war movie music' didn't help either.
Kill Command
Future space marines go train against robots in the woods, but then the robots start to become agressive beyond the program.
Wittenberg
11-09-2016

Nice robots though
Some guys were quite adept at making some good scifi designs and robotics, but not at making a movie around it. The combat lacks tension, performances are underwhelming, there's a lot or repetition and I fell asleep twice.
The Grudge
Woman takes home a curse from Japan, spelling doom for everyone that enters her house. A police officer investigates.
Wittenberg
22-12-2020

A well-made but boring jumpscare horror with zero new ideas
On the face of it, this looks and feels like a decent quality horror with fine actors too. Unfortunately, it has absolutely nothing else to offer but consecutive tired jump-scares with loud noises that you see coming from a mile away - and which get boring pretty quickly.
Errementari
Misunderstood and isolated, a blacksmith is keeping a hellish demon in captivity when a little girl enters his property
Wittenberg
28-10-2018

Too much like a musical
The style and dialogues are very overdone and overacted. This may give the movie a unique, almost musical play vibe to it, but it also means that is a bit dopey at times and not really scary either. I liked the scenes of hell near the end though.
Billy Lynn's Long Halftime Walk
Decorated Iraq soldier relives his experiences, and contemplates going back there, all during a honouring appearance in football game show
Wittenberg
14-05-2017

Lacks in too many areas to make it work
The alternating scenes of war and hollow mass entertainment could and should have generated interesting contrast, but I found it too unfocused in what it was trying to say, it lacked style, dialogue was lengthy and some themes, like the negotiations for the movie salary were uninteresting to me.
Beyond Skyline
Group of people fighting a blue led alien invasion
Wittenberg
19-02-2021

Strange mixture
An unusual combination of reasonably high FX and production values, some unpretentious B movie actors and atmosphere don't even pretend to be anything else, and then a rather odd turn of events that takes the action to the jungle. Not a masterpiece by any means, but it entertains.
Iron Man 3
Iron man takes on a terrorist
Wittenberg
13-10-2013

Iron mess
Mindblowing events and technology, yet noone seems to give a damn. So neither did I. A mess of rushed storytelling, boredom, an unlikable hero, noise and so much Iron man suits that I stopped caring about any of them. Suicide by abundance.
Zombie Lake
Small town is terrorized by zombies in a lake, eating mostly nude females
Wittenberg
12-11-2021

Be ready for the worst and have a good time
Full of technical errors, non-existent effects, dodgy acting, among many other problems. Successful as campy nonsense though, with a plenty of unnecessary nudity. And that one zombie who starts to feel empathy is not something you see everyday.
Man of Tai Chi
In order to help his master and temple, a Tai Chi expert is forced to use this soft style in a hard way in illegal underground fights
Wittenberg
11-05-2014

Dozing off during bare-handed fights to the death.... weird
Who knows: these could be some of the most complicated and extraordinary fighting scenes ever. But it is all remarkably boring, because of the unoriginal story and lack of any tension. Keanu portays one of the most dull one-trick pony villains ever.
The 9th Company
Russian soldiers get trained for a mission in Afghanistan
Wittenberg
30-10-2016

I think I was supposed to hate the other guys
I'm sorry, was I supposed to care about these obnoxious, loud, misbehaven, ugly, drinking, gang raping soldiers? Once the stage moves to Afghanistan the movie gets better, but not enough to make up for it.
Let Her Out
Something's growing inside of a woman... and it starts to take over
Wittenberg
25-02-2019

Doesn't do itself justice
The basic idea is quite good and could potentially have resulted in a very intense, physiological and emotional horror. But alas, despite a reasonable beginning, I found the actors weren't up to it and the movie has mostly some plain and borrowed jump scares to offer.
Time Trap
When they try to recover missing persons from a cave, it seems that in there, there is something wrong with time
Wittenberg
15-08-2020

Great idea cannot overcome B-movie atmosphere
I love the idea, and it's one that could have worked beautifully with limited budget and resources. Unfortunately, they went with rather dull, unimaginative characters delivering cheesy lines and doing crincy things, which results in a fatal B-movie atmosphere. Too bad, they were on to something.
Captive State
An underground network of rebels fight back against alien occupation
Wittenberg
01-08-2019

Average
Apart from a few tasty scenes, the scifi level is very low and they might as well have been fighting human oppressors. I found it hard to follow what everyone was doing and what the plan was, and the red dust from the poster is not in this movie AT ALL. Quite average.
Couples Retreat
Couples agree to go to a discounted paradise vacation, not realizing relationship therapy is part of the package
Wittenberg
14-02-2016

Predictably average
Besides a colorful tropical scenery and a couple of laughs, this one has only average and mostly predictable jokes and the inevitable moral ending to offer.
Tau
Woman is kidnapped by a dude working on some AI thing, so she tries to gain the trust of the artificial intercom housekeeper in order to escape
Wittenberg
30-06-2018

Lovely story but difficult to execute - and it shows
While I loved the idea, it would all depend on convincing dialogue and acting whether it would work out. Unfortunately, both are below par and the movie is too slow or mediocre to keep me interested.
Mine
After a compromised mission, a soldier hears a mine arm under his feet, leaving him standing pined-down, helpless all alone in the desert
Wittenberg
10-09-2017

Overreached
A courageous idea that requires a level of acting and screenplay that this movie unfortunately does not have. Near the end it derails in a swamp of endless cliched flashbacks and emotional scenes that had me begging for it to stop.
Charlie and the Chocolate Factory
Mysterious chocolate maker invites kids to his factory where one will win a price
Wittenberg
29-12-2018

I thought it'd be warmer
The original book passed me by, so I may be missing the point. While I can see the magical adventure on offer, I also thought this was rather sterile, cold and strange - especially Depp's performance - up till the point of being uncanny and unpleasant.
Prey
Some guys just about to finish a hike through the woods, are hunted down by someone with rifle
Wittenberg
23-09-2021

Needed more
The scenery is pretty, and the plain, no-nonsense execution gives it some purity. But it's hard to connect with the characters who are also having irrelevant work-related quarrels, and the plot is really a very thin succession of shot-flee-argue over and over. It misses some sort of twist or payoff.
Glass
A researcher investigates the credibility and actual superpowers of the superhero's from Unbreakable and Split
Wittenberg
17-08-2019

Ultimately a failed attempt to prolong this
The story provides a potentially clever reason to bring these people together and add a twist to the story, but mostly it feels like everybody was dragged in front of the camera again, the "research" was laughable and I still hate MPD - it is so embarrassing to look at, not scary at all.
Phantom
Russian sub must carry a mysterious crew and device along on a mission
Wittenberg
16-03-2014

Good intentions drowned in mistakes
Some fine actors and submarine drills can't compensate for a miscasted Duchovny and slow and insecure script. Most exciting scenes are destroyed when, in the heat of a moment, Duchovny asks "what are you doing now", and the captain actually pauses his command and starts to explain!!!!
The Great Wall
Fortune seekers looking for gun powder find out what the Great Wall of China was protecting against
Wittenberg
30-12-2017

A popsicle
It tries to dazzle with colorful combat suits and pretty scenery, but the fighting and action is so over the top silly that it fails in doing so. It is impossible to take it seriously and therefore this flirt with potentially profound Chinese folklore is merely a quick sugar fix.
Lazer Team
A spacesuit that was sent to earth to protect us from bad aliens, falls in the hands nobodies. Now it's up to them to save earth.
Wittenberg
19-08-2016

Fun concept exectued unremarkably
Sort of cozy and sympathetic, but most jokes fall flat and it has a very generic feeling about, like you have already seen it.
The Titan
On a diminishing earth, some humans are experimentally transformed so they can live on the moon Titan
Wittenberg
12-08-2018

Experiment failed
It started okay-ish with a potentially interesting story and decent actors, but it is let down by a slow pace causing my attention to wander off several times, and then the story falls apart as it becomes incomprehensible and weird.
Extraterrestial
Adolescents camping in the woods find themselves amongst aliens
Wittenberg
12-09-2015

Manages to be ok
It's the same old adolescents , going to the same old cabin in the woods with the same old aliens. But there's a couple of scenes, moments and even performances in here that keep this movie in the green.
Harbinger Down
Crab fishing boat picks up a space derelict from the ice, after which something otherwordly preys upon the crew
Wittenberg
21-10-2019

Bearable for sci-fi horror enthusiasts
Acting is mostly bad. Dialogue strange and clunky. Monster makes inappropriate animal growls. And plenty of bad stuff besides. But still, the concept of something mysterious happening on a dark, desolate ship in the arctic is still enough to make this worthwhile, and some of it is quite okay.
Terminator: Genisys
The original timeline seen from the future perspective - until things start to change....
Wittenberg
12-07-2015

Full of letdowns.. just barely makes it to 'entertaining'
Kyle is now a miscasted dork. Sarah is now omnipotent and omniscient so all excitement is gone. The terminators scenes feel like a 'best of' rehash of earlier movies. It has an unrealistic and strange sterile look to it. The time travel has become a caricaturisation. Arnold was funny though.
Ready Player One
In a near future, where people spend most of their time living their fantasies in VR, a group of friends aims to solve a grand puzzle in this virtual world
Wittenberg
09-02-2019

Childish and patronizing fan service
I am a movie, game and VR aficionado so this ought to have been perfect for me. But I found it hard to get into this childish and strange mixture, and it struck me like it was made by someone who doesn't really play games and was constantly going: see what i did here. You kids like this yes?
The Witcher season 2
The witcher is training the princess he protects, but her powers become more and more concerning
Wittenberg
09-01-2022

It's now soap
I still like the Witcher atmosphere, and sure there are some memorable moments to be found. But mostly I found season 2 remarkably tedious and empty. The main culprit is the oddly soapy style of storytelling, with endless conversations between people doing bizarre strolls through hallways.
The Golem
A woman tries to defend a secluded Jewish community by summoning a creature from the soil
Wittenberg
07-07-2019

Great setting, but second half is too directionless
It lays down a really good mood with the sober, deeply religious and ritualized community. But it feels like they forgot to think through what would happen once the Golem is there, so it starts to feel loose and deflates. The music, while good, was too eager and didn't really fit well.
The Hangover III
The wolfpack gets involved in crazy mafia adventures yet again, but this time they're sober
Wittenberg
07-02-2016

I felt cheated
The 'what the hell happened last night' joke may have been running out of fuel. But as I watched the half-baked comedy that remained without it, I couldn't help but feel cheated.
Movies found: 802 | max movies per page: 50 | Showing: 111 - 160
Previous
Next