BoiledDown

.net




If everyone's a critic, then so are we!
Monster Hunter
Army ranger accidently winds up in another dimension where she must fight monsters
Wittenberg
21-03-2021

Awesomeness that left me cold
Such a potential premise, such a big budget, yet still so uninteresting and shallow. I thought only the finale back on earth was somewhat badass. The movie seems to look a lot like the game it was based upon, so perhaps fans will get more out of it.
Hungerford
Some roomies/friends try to survice, after space visitors turn everyone into zombies. Good thing one of them was just doing a film project.
Wittenberg
13-11-2020

A minimal found-footage flick with annoying protagonist
I should sympathize with what they managed to create using very little resources, but it really was pretty basic zombie stuff. Some acted pretty good, some were ok, but the main character was a really annoying dude, I started to despise his constant heavy breathing and drama.
Dark Cloud
Traumatized girl gets experimental therapy by being secluded in a house run by an artificial intelligence
Wittenberg
31-07-2022

Too tedious and uneventful
The story is familiar, but one that always seems open for a new interpretation, and it's a story that can work just fine with limited budget like this movie. Unfortunate, is failed. It is mostly extremely tedious, slow and uneventful, and lacks the philosophical or technological wit to make it deep.
Sex Ed
Mathteacher can't find a suitable job, so he settles for giving sex education to teens
Wittenberg
06-01-2015

Sex ought to be funnier than this
It had a lot going for it. A funny idea, a mellow Cuban vibe and potential. Unfortunately, the jokes won't ignite and many scenes just fall flat. Also contains a painfully misguided good-will-hunting-ish speech scene that isn't even trying to be funny.
A walk among the tombstones
Private detective searching for a bunch of sickos mutilating and killing the loved ones of drug dealers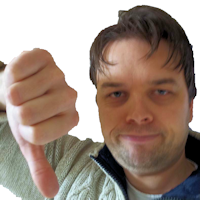 RockmeNow
24-07-2015

Another movie with Liam Neeson, definitely not one of his best
I am still wondering what the writers were thinking, as well as Liam Neeson reading the script. Watching a goldfish in a fish tank for 114 minutes must be more exciting than this...
Movies found: 802 | max movies per page: 5 | Showing: 96 - 100
Previous
Next