BoiledDown

.net




If everyone's a critic, then so are we!
Godzilla: King of the Monsters
More huge titan monsters are awoken, and only Godzilla can restore the balance
Wittenberg
09-06-2019

Humans ruined earth AND this movie
Ruined by hollow, cringy and unfunny characters that speak exclusively in kitsch onelines and are monster experts, submarine commanders and anything else that comes their way. The monsters can't save it either, because, while fairly good looking, their fights are hard to follow and uninteresting.
Prisoners of the Ghostland
A convict is chartered to rescue a woman from a mysterious group that is held captive by ghosts. If not he explodes.
Wittenberg
16-12-2021

Weird is not always good
Some pretty colors and scenes aside, this is mostly uncomfortably odd and confusing. You could argue that is to be commended for being different and broken free from the mainstream, but not in a way that I found pleasing.
Pacific Rim: Uprising
The monsters have been defeated, but not for long
Wittenberg
03-01-2019

Do you like robot fights?
Listen, I just came here for giant robots smashing huge monsters, and got what I wanted. Never mind that every person in this movie is a ridiculous Hollywood abomination and everything they say and do is stupid as can be, making this essentially a horrible Power Rangers movie with no soul.
Sex Ed
Mathteacher can't find a suitable job, so he settles for giving sex education to teens
Wittenberg
06-01-2015

Sex ought to be funnier than this
It had a lot going for it. A funny idea, a mellow Cuban vibe and potential. Unfortunately, the jokes won't ignite and many scenes just fall flat. Also contains a painfully misguided good-will-hunting-ish speech scene that isn't even trying to be funny.
A walk among the tombstones
Private detective searching for a bunch of sickos mutilating and killing the loved ones of drug dealers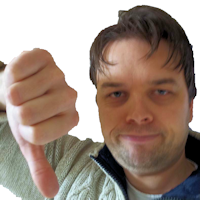 RockmeNow
24-07-2015

Another movie with Liam Neeson, definitely not one of his best
I am still wondering what the writers were thinking, as well as Liam Neeson reading the script. Watching a goldfish in a fish tank for 114 minutes must be more exciting than this...
Movies found: 792 | max movies per page: 5 | Showing: 81 - 85
Previous
Next