BoiledDown

.net




If everyone's a critic, then so are we!
Area 51
Armed with camera's , some teens attempt to sneak in area 51 and catch a glimps of what's in there
Wittenberg
13-08-2015

Great idea doesn't quite deliver
A clever idea that could have yielded some scary footage. Unfortunately, the teens in question are bit bland and unsympathetic, their efforts for this stunt are a bit over the top, and once inside it's a bit too messy and rushed to deliver true scares. Should have been toned down a little.
Tides aka The Colony
Space colonists return to see if earth is habitable again, but get caught up in tribes competing with each other
Wittenberg
03-08-2021

Promising beginning, so-so rest
Initially the wet, misty landscape sets an moody atmosphere, and the story manages to pull you in. As it progresses though, the madmax shenanigans are okay but felt a bit anticlimactic, and as a whole it looses some energy and mystery.
Dark skies
Family is being visited by aliens
Wittenberg
19-05-2013

Greys don't have much to say
Some good scares and performances. But this movie is so loyal to the alien-visitors handbook that is struggling to fill up the time, resulting in loads of pointless scenes and an anticlimax.
Thor The Dark World
Evil forces want to bring darkness to the worlds. Thor intervenes
Wittenberg
20-04-2014

Another curious case of stellar looking boredom
I just sat around wondering how I could be so bored with so much beautiful looking stuff going on. Natalie Portman, who is dragged into celestial warfare, doesn't appear to be impressed by any of it either. Points are solely for looks and effort.
Kill Team, The
A soldier situated in Afghanistan comes into conflict with himself and his squad when they appear do unprovoked assassinations.
Wittenberg
31-12-2021

Wish I felt it more, but adept
I am not sure how realistic this was, and found the sergeant a little too wacky to be credible. But overall the story kept my attention and did a reasonable at depicting the dilemma of loyalty versus morals - although I do think they could have hit harder.
Troll
A paleontologist (?) works with the government to prevent an accidentally awoken troll to thrash Oslo.
Wittenberg
06-12-2022

Only the monster is unique
Trolls are nice monsters for a change, and I somehow expected this to have a Nordic class of restraint, mysticism and folklore. Instead, they went with a full-on Hollywood blockbuster monster-movie vibe, with all the tired cliches and annoyances that come with it. Like you've already seen it.
Stalingrad
In WWII the battle for Stalingrad, Russians and Germans fight for a strategically situated building and the few women left in the vicinity
Wittenberg
05-10-2014

Actors and story can't keep the few impressive scenes afloat
A good looking - if not over processed - movie, with some very intense scenes that will remain stuck with me. But the rest of story is struggling to bind it all together, with slow and clumsy scenes that fail to show the terror that these men must have been in.
Doors
Four individual stories that take place on earth where mysterious a substance known as doors make people dissappear
Wittenberg
17-07-2021

Pleasantly weird (but not great)
The overall experience isn't great. It lacks emotional involvement or a clear story a character to hang on to. Like the makers didn't quite understand it either. But there's something sympathetic about it. I like the effects, and it is kind of pleasantly weird, doing it's own thing in a ballsy way.
Megamind
Two rival aliens crashland on earth. Since one of them seems predestined to be the hero, the other one reluctantly sets out te be the evil villain
Wittenberg
01-11-2015

Ok humor space adventure
A reasonable adventure with a few good laughs, but overal it sort of lacked the spark is paced a bit too slow.
XX
4 short horror stories directed by women (but I wonder if that ought to be noteworthy)
Wittenberg
08-05-2017

ha that's nice okay next one
Seeing some shorter stories was a nice for once, and there was an addictive quality to them to make you do one more. Quality of the stories was somewhat inconsistent and none of them struck me as particularly great, More like: ha that's nice okay next one.
Darkest Hour, The
Teenagers must make it through an alien invasion in moscow
Wittenberg
27-08-2013

A floating light can only be so scary
The abandoned streets of Moscow looked great. But the jumpy characters, the goofy people they meet along the way, and the unscary lights just don't have what it takes.
Downsizing
Couple decides to shrink and live in a world or other shrunk people, in pursuit of happiness and for sustainability of earth
Wittenberg
22-12-2019

Disappointing second half
Up until they are shrunk, this is set up really nicely, putting in effort to make this idea work and making me eager to find out what's next. But then the story takes a u-turn with a slightly whiny, society critical theme, a horribly overacting Vietnamese, all making the smallness sort of pointless.
Prityazhenie (Attraction)
A spaceship crashlands in Russia
Wittenberg
13-11-2017

part fresh , part meh
I was quite impressed with the fresh sights and sounds at first. But then the story collapsed, the army's plan was apparently to just drive around forever so it was up to some annoying street kids to handle this event. Meh.
Predator, The
The predators are coming back to earth. The good, the bad and the loony try to deal with it.
Wittenberg
13-01-2019

Too much over the top nonsense stuff, taking away the magic
It was good to hear the predator music again, but not the rather cringe worthy lines delivered by the cliched and over the top characters in this movie. How did the biologist turn into a skilled commando instantly? The spacedogs - I don't know... just too many things not quite right in here.
Forest, The
Woman heads off to japan to find her twin sister, who was last seen wandering into suicide forest Aokigahara
Wittenberg
25-09-2016

A missed opportunity
Considering the terrifying setting of the movie, I was quite disappointed that it only had rather mundane, predictable and mostly pointless jump scares to offer. It's not too bad, but hopefully not the final word in movies situated here.
Samsara
A collage of scenes from around the world, loosely connected by the theme of the circle of live
Wittenberg
15-02-2018

Easy
It's a marathon of non-stop pretty wallpapers for your desktop. There's no mistaking the outstanding visuals and suitable music, but simply sticking it together also felt like an easy win. Perhaps some more courage or risks would have helped.
Silence, The
When man-eating bats are released from an ancient cave, only those who can live in silence stand a chance
Wittenberg
05-05-2019

Does what it needs to, but not much more
It sort of does what you expect in a tidy and effective way, to deliver a respectable suspense horror. But so shortly after the superior 'a Quite Place' it came across as a bit tame and second rate.
Colony, The
Members of a colony, trying to survive in a frozen world, respond to an SOS signal from a nearby colony. But what they find...
Wittenberg
25-01-2014

Frozen B-movie
The dark alley scenes: fine. The outside snowworld: even better. But the uninspired badguys and cat and mouse action is just plain mediocre. Then it secures its B-status by having desolate survivors with full make-up on, and Rammstein rockmusic during fight scenes.
Blair Witch (2016)
Armed with 7 million camera's, a brother sets of to find his sister who disappeard in the cursed woods
Wittenberg
09-07-2017

The formula is still scary, but you start to look through it
This felt scary but over-familiar, and the realism achieved by the found footage started to feel very unrealistic instead. I mean who the hell carries this many cameras and shoots this much at these insane moment? Kudos though, for some of the actors enacting deep deep fear in the finale.
Extracted
A machine provides a man access to the memories of a criminal, but he gets stuck in there too
Wittenberg
28-06-2015

Great idea, somewhat dull
A swell idea that oozes potential. Execution however, is rather slow, simplistic and tame, so it does not quite reach the skies. Too bad. More ideas like this one though, please.
Zero Theorem, The
Man, already borderline, is asked to tackle an unsane equation on a computer
Wittenberg
03-10-2014

Original and artistically sound, but lacks involvement
The colorful, bubbly and mad future scenery is highly artistic, but also makes it difficult to really pull you in. It won't rise above being a pleasant curiosity, because you can't see any of these people or events happen in real life.
Sense8
Group of people who can sense each others senses across the world, work together to fight those that oppose them
Wittenberg
17-07-2021

Too long for it's own good
After some getting into, the concept becomes quite amusing, even with the odd mixture of campy humor, LHTBQ erotica and bloody violence. But halfway season two it gets tiresome and drags on, and the way their combined skills get them out of heated situations becomes gimmicky. Did not finish.
Outpost, The
Surrounded by high ground, US soldiers in Afganistan try to survive in this highly untactical basecamp
Wittenberg
30-08-2020

Generic characters having an intense firefight
This is being applauded for it's realism, but unfortunately that meant for me that I remained somewhat indifferent during the long intense finale, because up until that point all they were were cursing, chit-chatting, anonymous soldiers. Armadillo WAS realism and had relatable, likable people in it.
Equalizer, The
Highly skilled, ultra meticulate (ex-cia?) must come to action once again when he infuriates Russian mobsters by caring for a hooker
Wittenberg
27-04-2015

Old fashioned (in a bad way)
A movie that is trying too hard to be bad-ass, yet it is too long, delivers quite mediocre cat and mouse action and a dull take-them-out-one-by-one-in-a-warehouse finale reminiscent of 80's action movies.
Coma
Man wakes up in a comatose world, consisting only of chunks of memories... and malicious beings that hunt for him and other like him
Wittenberg
30-05-2021

Boredom in a spectacular world of ideas
One of the coolest and original ideas I've seen in a while, and it looks as cool as the idea itself is. It is therefore all the more frustrating and disappointing that I kept falling asleep. I am guessing it's the boring, over-simplified characters and the vague, pointless missions they set out for.
Colossal
A woman finds that, at certain locations and moments, she is the monster invading Korea. That's right folks.
Wittenberg
11-11-2017

Great idea with little energy in it
The mad story is a joy and pleasantly stubborn. Execution and actors were fine, there just was something very low-energy about it all, that prevented it from becoming as great as the idea itself. The biggest surprise for me was actually the intense acting displayed by Jason Sudeikis.
Poughkeepsie Tapes, The
Various involved people talk you through the horrible contents of the videotapes of a sadistic serial killer
Wittenberg
13-01-2019

Nicely set up, but what for?
The fact that I looked up whether this was based on a true story means it was somewhat convincing and it definitely has it's moments, but overall it felt mostly like torture porn of the kind that makes you wonder why you are watching it. But perhaps that's always the case with torture porn.
Paranormal Activity: Ghost Dimension
It's about ghostly activity all caught on camera
Wittenberg
18-03-2018

Fresh in the wrong place
They invoke some more obvious, frequent and in your face material, which I can understand was necessary to breath some live into the formula. But the slow, nail biting chance of maybe catching a glimpse kind of was the point. So now it starts to er towards a regular horror glued by jumpscares.
Ip Man
The (true?) story of a Kung Fu master who stood up against the Japanese during ww2.
Wittenberg
15-02-2018

Good and bad things from China
It's not always an easy watch because of that painful Chinese overacting and slapstick performances that make it feel like a farce. But as the war begins, the colors fade and gradually it strikes a more serious and interesting tone, and the elaborate superfast kung fu keeps it afloat.
Black Sea
Sacked submarine pilot gathers team to find golden treasure on the bottom of the Black Sea
Wittenberg
13-12-2015

Somewhat exciting but slightly shallow
With both paranoia and claustrophobia in the same story, it should have gone overdrive in nail-biting tension. But it feels a bit forced and sluggish, so we're left with a fair submarine movie with a couple of exciting scenes.
Dracula Untold
Vlad needs extra powers to save his town and people, so he drinks the blood from a dark figure and becomes a vampire.
Wittenberg
07-02-2015

Nothing really good, nothing really bad
I can appreciate how it doesn't overdo things, but at the same time it doesn't excel in anything either. It's all a bit flat and muffled. And you know, maybe vampires are not that scary or impressive anymore.
Captain Underpants
When the evil head of school wants to seperate two best friends, they hypnotise him so he becomes their comic fantasy Captain Underpants
Wittenberg
09-08-2019

Ok, but a bit timid
Funny and sympathetic, but with a title like that I expected a little more rebellion, wit and anarchy (even if the climax involves a giant toilet).
Shutter
Couple finds ghost like smears and images on their photographs
Wittenberg
15-10-2018

Fine, but too formulaic to become really scary or noteworthy
Good idea to base a horror story around these ghostly images, and the actors, the Japan setting and general quality seem up to par. It just feels like it came too late, for we can now sort of guess how these stories unfold, including some lame jump scares I wish it would have risen above.
Oculus
Brother and sister try to get even with a mysticial mirror that causes supernatural drama and terror in their childhood
Wittenberg
21-09-2014

Some scares, a lot of annoyances
They sure know how to do good scares, and there's some nice ideas for the story framework as well. But the present-past alternations gets tiresome quickly, and I was totally put off by the analytical, cold and utterly unconvincing attitude and going-about of the (present day) sister.
Kingsman: The Secret Service
Working class kid is selected to for secret agent training, just in time to prevent a major world threat
Wittenberg
24-10-2015

A weird mess with some ok action
Maybe if I had known beforehand about this a messy mix of blood spills, James Bond cliches, an annoying teenager with a cap on and a ridiculous story, I would have felt the vibe and enjoyed this more. But since I had not, I was clueless about what this was supposed to be.
Cruela
How Cruela de Vil, you know the villain from 101 dalmatians, came to be
Wittenberg
03-10-2021

Well made, just not much in here for me personally
This was received well and praised highly, and I can see the well made and well told story in it. Personally, I was hoping for it to be a bit more vile, more shock, more magic and a lot less about fashion. It has a bit of a happy musical vibe that is not my cup of tea.
47 Meters Down
Two girls go cage diving with sharks, but then the crane breaks and they end up on the bottom
Wittenberg
10-05-2018

Not really immersive, a bit shallow (haha)
The main actors do their best but ultimately it isn't as immersive as I was hoping for, in part also because of some dubious underwater physics and patronizing dialogue. I wonder how this would have been without any underwater intercoms... I am betting a lot more special.
Alexander and the Terrible, Horrible, No Good, Very Bad Day
Alexandes wishes that for once his family could experience the awful bad luck has usually has during the day
Wittenberg
26-04-2015

A bit too constrained
I expected some more anarchy and mayhem with a title like that. Now it is a funny but rather tame and polite comedy with too few standout jokes and all kinds of morals and lessons to boot.
Rim of the World
Stereotype kids on a summercamp become friends as the try to stop an alien invasion
Wittenberg
07-12-2019

Not without problems, but ultimately entertaining enough
People rightfully pointed out the tired stereotype kids and cliche events. I'd add the unnatural jumps in the editing and uncomfortable adult jokes that make it unclear who this movie is for. But despite all this, it still did amuse me and my kids as the children adventure it mostly sets out to be.
Avengers: Infinity War
All superheros must work together to prevent Thanos from getting his hands on stones (actually, getting stones in his hand) that will give him fearsome power
Wittenberg
05-01-2019

What a mash
In the beginning I really digged the grandiose atmosphere, the wisecracks and the beautiful visual style of each and every scene. But then more and more hero's join the fight, it just goes on and on and everyone's fighting and suddenly I was exhausted, disinterested, dozing off and done with this.
Wolverine, The
Wolverine visits an dying admirer in Japan, but gets caught up in evil plans (and ninja's)
Wittenberg
01-12-2013

Grumpiness in Japan
It's not bad, but it is let down by too many slow scenes, a constantly grumpy staring Wolverine (yes we get it, he is a lonesome tormented hero!) and a story that feels like you have seen it many times before.
Transcendence
The soul of a murdered AI scientist is transfered into the system. Will he play nice?
Wittenberg
21-12-2014

Underwhelmed
This subject is right up my alley, but this movie is not. The conversations are a bit gibberish, the science lazy, the action misplaced.
Dead Space: Downfall
Animation based on the video games, in which a spaceship salvages an alien relic from a planet, after which horrible things happen
Wittenberg
28-06-2022

A quick fix of dead space terror but not much else
Fairly competent as a gung-ho heavy duty space zombie action animation, wisely not holding back in blood and guts, but ultimately lacking in depth, truly memorable moments or interesting characters.
Iron Sky
Not realizing the war is over, the nazis on the dark side of the moon are preparing an invasion of earth
Wittenberg
09-02-2014

They should have gone crazier
Smart ideas and very smart looks, but ultimately it lacks the inspiration to really succeed as either a comedy or action adventure. A b-ish flavour remains. They should have gone whack.
Advantageous
Without a job and with a daughter to support, a woman decides to earn money by having herself tranfered into a younger body
Wittenberg
17-06-2018

Different, interesting but very slow
A sober, slowly moving drama that doesn't over-please the viewer, has some decent performances by the cast and is certainly 'interesting'. As a whole though, it really is very slow up to the point of lifelessness, some more spices would have been welcome in places.
Sinister 2
Mother and two sons living in a desolate barnhouse, where something evil lurks and there's a box of old movies in the cellar...
Wittenberg
15-09-2019

The movies in this movie are better than the movie
The gruesome, uncomfortable 8 mm footage and the accompanying haunting music are still the highlights of this franchise. But between those parts, it is filling up time with slightly average horror, a somewhat incomplete story and some predictable jump scares.
Cloverfield Paradox, The
A spacestation desperately tries to harvest a new type of energy for a dying earth, but accidently triggers multiverse dimension stuff in doing so
Wittenberg
07-02-2018

Tries to mask a flat execution with random dimensional thingies.
An awesome premise but lackluster execution with slightly dull actors ultimately no good script. The dimension stuff that happens feels arbitrary, like they just threw in 'weird stuff'. I was constantly like Why did they... why would that.... that doesn't even.... And WHAT WAS THE PARADOX?
Hotel transylvania 2
Will the halfbreed vampire child have vampire abilites? Turmoil in the monster hotel.
Wittenberg
11-12-2015

Like a an amusementpark ride
A very animated, lively fun movie that is cramped with jokes. So much so I thought it was exhaustive and it felt as though the bombardment of jokes was camouflaging the absence of a strong story or characters to bind with. Fun - but instantly forgettable.
Kadaver
Live is drab in a postapocalyptic world, so a family is eager to receive a free meal and attend strange performance play in a hotel...
Wittenberg
08-11-2020

Mostly missed
It deliverers only partially in the endless possibilities for layers and plot-twists. Worse, the level of fear and tension seem to be on the same level constantly, making you immune/saturated after a while, and a little indifferent as well. But I'd still call it decent and original.
San Andreas
Dad needs to search and rescue his ex-wife and then his daughter in the aftermath of huge earthquake
Wittenberg
28-02-2016

Too Hollywood
A technically sound, mostly good looking disaster flick, served with the typical cardboard characters, an omnipotent superhero, drenched in a sauce of Hollywood cliches. It ends with them staring across the sunset with an American flag waving nearby. yay!
Home Alone 3
This time the kid has to defend the house from a bunch of criminals who are after a microchip he unknowingly has
Wittenberg
27-12-2021

Different enough to exist, familiair enough to please?
With none of the original cast available, and with the original story already been told twice, I commend them for doing a slightly different setup whilst still maintain the core features. Without Christmas it looses charm though. Should please the fans and youngsters, of which I am neither.
Sputnik
Sputnik cosmonauts crash on earth, one of them is carying something unearthly with him. A doctor is asked to investigate.
Wittenberg
26-08-2020

A bit slow
While subjects like this are always a killer, and I liked the Russian take and atmosphere for a change, I found the movie to be rather sluggish. There's a lot of talking and walking through the hallways with too little excitement or tension, nor did I find everything very credible.
Stealth
Three pilots in super modern jets must deal wih a fourth, unmanned sleathy jet.
Wittenberg
07-04-2013

Saved by coolness
Just when I thought I wouldn't be able to make it through the jetfighter-movie cliches and flawed characters and plot, this movie is saved partially by some decent action scenes and cool moments.
Bright
Against his will, a cop gets assigned an Orc as his partner, with whom he will go through a long, dangerous night
Wittenberg
04-08-2018

A not entirely succesfull mixture
It's an interesting idea to, without explanation, simply put orcs and elves among people and base the story on that. But everyone's so chagrined, no one's really likable and the atmosphere is very grim, whereas orcs as basketball gang members and the elves were kind of childish to me.
Deep House, The
Couple tries to score youtube visitors with a movie about a submerged house. But when they dive into it, stuff happens.
Wittenberg
13-02-2022

Unable to cash in on the fantastic concept and visuals
This is an awesome idea and the underwater footage looks fantastic and bone chilling, and must have been tricky to film. It is almost incomprehensible that they still managed to make this NOT scary - but the banal horror story and robotic underwater conversations did the trick. A rewrite, please.
Next
A guy can see two minutes into the future, which brings him into trouble when he is asked to help prevent a terrorist attack
Wittenberg
20-12-2014

Idea not fully utilized
It's a nice idea that provides some fair entertainment. But a nuclear terrorist attack is not the most inspirational thing they could have done with it. The 'gift' soon becomes gimmicky and the story a little standard.
Kong: Skull Island
Expedition team and a heavy military escort travels to a mysterious, previously undiscovered island
Wittenberg
15-03-2018

It's all there but...
Although it feels like the director really wanted to make a Vietnam war movie, the movie objectively seems pretty competent in terms of style, old school adventure and monsters. But it never really grabbed me. I am not sure why, but the rather generic characters might have something to do with it.
Adrift
Freshly in love couple sail a boat across the Pacific back to the States. But misery strikes, wrecks the boat and now survival is up to her
Wittenberg
02-06-2019

Ruined by constant flashbacks
For it's entire duration, the movie alternates the present with flashbacks in which we have to endure a sugar coated love romance with cheesy music to boot. This constantly resets the tension and sensation of despair, making this survival movie much less intense than it could and should have been.
Dragon's Dogma
When his family is killed and his heart is stolen by a dragon, a man embarks on a dangerous journey to get it back and slay the dragon
Wittenberg
26-12-2020

A more than average manga/computergame movie, but still not great
The journey contains some exciting moments, battles with classic mythological beasts and the theme of seven sins gave it some some depth. But the one dimensional and stiff characters aren't helping to feel much empathy for it.
Interview, The
Dodgy network channel gets the chance to interview the leader of North Korea, and are asked by the CIA to kill him in the progress
Wittenberg
28-02-2015

Another okay-ish comedy
Given the the actors, plot and possibilties, I expected more of this. Besides a few laughs, there's also very long periods with not much in it, and the movie can be hysteric and a bit embarrassing at times.
Jarhead 2: Field of Fire
Supply mission in Afghanistan turns bad and turns into a mission of a very different nature
Wittenberg
02-11-2014

ok-ish, next time believe in yourself
It's not a bad war movie. It is, however, a little too preoccupied with setting up mandatory warmovie cliches and visuals, and showing how great and fun the military is. The Taliban apparently also have serious aiming issues.
Blue is the Warmest Color (La Vie d'Adèle)
Girl becomes lesbian
Wittenberg
21-02-2016

Beautiful but too long and too slow
You have to admire how the gorgeous lead actrices carry this story with beautifully authentic acting. But everything takes so freaking long in this movie, everything is so spread out that in the end even the intimate love scenes started to bore me.
Like Father
When her groom walks out just before the wedding, the bride ends up drunk and taking her long lost dad on the honeymoon trip
Wittenberg
07-10-2018

Nothing stands out
It's got the actors, humor, story line and locations, but all in very restrained, save and average portions, making this a rather average affair. Not bad, but could have used some more spices for my taste.
Evil Dead (2013)
Kids go into the woods to rehab a friend Then they find a book and unwillingly release hell.
Wittenberg
14-06-2015

Slashing that still leaves you indifferent
As a cabin slasher it appeared solid and effective, yet I couldn't really get scared or excited by it. Characters too dull and silly, story too well known.
Tombraider
Lara sets of the Japan to look for her long missing father, who was investigating a mysterious tomb on a desolate island
Wittenberg
03-02-2019

Faithful videogame recreations don't automatically mean it's good
It follows the game really closely, and some of the scenes and scenery were really familiar. But, as much as I loved these games, seeing it recreated with real people just falls short and makes everything shallow, predictable and lifeless. I Guess this exemplifies the problem with videogame movies.
Mulholland Drive
Woman on her way to make it in Hollywood, finds a mysterious woman in her bathroom (probably not the best summary).
Wittenberg
25-11-2021

Should have triggered me, but didn't
The Lynch-weirdness comes in late and it quite small doses, so mostly it actually felt like a movie of girlfriends going on an adventure. I love being puzzled by surrealism, but in here it didn't seem to trigger me, or the subjects and themes were just too plain.
In the Tall Grass
Pursuing cries for help, a brother and sister get lost in a field of tall grass - where weird stuff is going
Wittenberg
29-11-2019

Lacks the quality to make it last
It's an interesting idea, but would require a clever story and/or great actors to make it work for the entire duration of a movie. Unfortunately, it doesn't really have neither, so after a while and starts to loose appeal. Bonus points for trying though.
Approaching the Unknown
A skilled engineer and solo astronaut must handle numerous challenges during his the voyage to Mars
Wittenberg
03-11-2016

Sober scifi with a few letdowns.
It has a lot going for it, like a nice techy (but not necessarily realistic) theme and a pleasant, sober approach that doesn't do cheap thrills. On the downside, the main actor is not really sympathetic, and the single 'capcom' guy plainly sitting behind a desk was just silly and cheap.
Flight
An amazing, live-saving crash landing done by an alcohol drug addict pilot. How do you plead?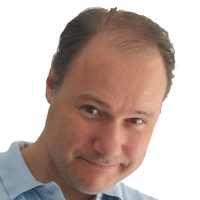 Wittenberg
19-02-2013

Denzel we'd forgive you!
Stellar acting and crash scene. More than enough to keep you hooked to what is otherwise 'just' an alcohol drama.
Catwoman88
13-02-2013

Meow!
Kitty like milk
Show previous reviews
Hide previous reviews

robocop
13-02-2013

Up and down
and so it goes
Catwoman88
20-05-2013

final floattest, can't be one integer
2.5 for me
robocop
20-05-2013

It will also float this
Floating with 9.5
Show previous reviews
Hide previous reviews
Wittenberg
20-05-2013

testing it with float integer
floating rating 6.5
Human Centipede
Man makes a human centipede by stitching people together ass-to-mouth. No really, he does.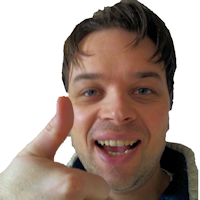 RockmeNow
24-11-2013

Still feeling slightly nauseous....
Although it has been quite some time since I actually watched this movie, I still get an awkward feeling remembering the gross scenes. Which is, on the other hand, rather impressive since I do not associate many movies with such enduring and intense (negative) emotions....
Wittenberg
18-08-2013

A horrendous but lasting experience
Effortlessly falls into the category: why the hell did they make this... and why the hell am I watching this? Painful, vulgar and almost unbearable to watch. But I remember it better than the average multimilliondollar super FX movie that I have seen lately.
Glorious
Broken man takes a stop during a car trip, but gets locked in the restroom with a god occupying one of the stalls
Wittenberg
28-08-2022

Refreshingly mad
While it may have some trouble keeping the simple setup engaging the whole time, I did find that this is a wonderfully crazy and refreshing flick. It has a nice dash of horror and scifi elements, but is mostly suitable for those seeking something absurd and trippy.
Non Stop
Air marshall tries to deal with a terrorist threatening to kill the passages on his flight, getting himself framed in the process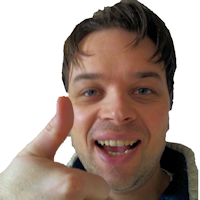 RockmeNow
17-09-2015

Over the top in a nice way
I don't buy many aspects of the story, but I enjoyed it anyway!
Wittenberg
24-02-2015

Good old fashioned suspense
An reasonably intense thriller with a constantly high adrenaline level, and a pleasant 'old fashioned' simplicity of execution. Near the end they go a little overboard with the whodunnit game, and the far fetched motives and plans of the terrorist are yeh-right.
After Earth
After crashlanding on a hostile planet, a boy must embark on a dangerous journey to save himself and his father.
Wittenberg
19-10-2013

Decent scifi survival adventure
I thought it was an original and good looking adventure that kept me interested all the way.
Expendables 2, The
A simple recovery job quickly turns into something big for the Hollywood A-team of self proclaimed dinosaurs
Wittenberg
18-01-2014

Guilty pleasure
I liked it. Brutal, dumb, heavy duty action with some laughs thrown in.
Dante's Inferno
Animation about Dante who ventures into hell to get back his wife
Wittenberg
14-10-2020

Nice hell
The movie delivers quite chilling and imaginative visions of hell, and the biblical and historical references give it intelligence and depth. However [SPOILER], the fact the Dante just hacks his way through any and all kinds of demons without ever getting into real trouble means it lacked tension.
Aquaman
The story of sea-based superhero aquaman, and his quest to stop an all-out war with the dry people
Wittenberg
06-08-2019

Sympathetic, fun and over the top
Like many superhero movies, it gets a bit too much and over the top as it moves towards the end (drum playing octopus did it for me) But I must say this has a heart at the right place, Aquaman and others were very likable, and overall it's an unpretentious fun adventure I enjoyed.
Campaign, The
Cocky congressman suddenly faces competition from an unlikely candidate in the elections
Wittenberg
30-03-2014

Nice, but could have used a smarter story
Funny and witty spoof of contemporary politics, that's probably not far from the truth either. Slightly let down by a simplistic and predictable story.
I Spit on Your Grave
Girl survives a brutal redneck gang rape and comes back to torture them to death
Wittenberg
20-02-2016

A heavy, deeply uncomfortable, depressing affair.
If you manage to finally make it through the rape scenes, the next endurance test is full frontal torture, slightly more bearable because of the payback. I thought the complicated torture setups deployed seemed overly elaborate, prone to errors. But how can we rate movies like this? A 7 perhaps?
Discovery, The
When an afterlife is scientifically proven, suicide becomes rampant because people try to get there
Wittenberg
10-06-2017

Not all I hoped, bit I still liked it
Part of me wished it was more about the discovery itself, part of me wished it was deeper en creepier, but the rest of me was quite pleased with the sober, depressing and character based-approach that still manages to intrigue and serve a satisfying climax.
Star Wars: Episode I - The Phantom Menace
In a mission to save a planet from a hostile takover, two jedi stumble across a boy with great promise.
Wittenberg
26-09-2013

Majestic saga lost in space
It had everything you could possibly wish for: spaceships, droids, lightsabers, jedi's, aliens and saga. It has a phenomenal pod race. But because of multiple factors, it is a somewhat dull experience.
November Man, The
Retired CIA top wonderboy is asked for one more gig. He steps in because someone close to him is involved...
Wittenberg
31-05-2015

Fine espionage
A decent, classic espionage action flick. It is a bit low on standout moments though, and the cockiness and skills of the main character can be too much at times.
De Slag om de Schelde
On how the allies regained control of the Dutch Schelde during world war 2, a crucial supply route to Antwerpen harbour
Wittenberg
01-07-2021

Decent for sure, but somehow didn't really land
I quite like how it is built around more personal and intimate stories of several people involved, and was impressed by the glider footage. However, it suffers a bit from the "we have just a few sets and locations" sensation of smallness, and somehow it didn't really pack a punch emotionally.
John Wick: Chapter 3 – Parabellum
Because he broke some rules, John is now declared outlaw and the entire underworld seems to be after him.
Wittenberg
16-08-2020

The core of the franchise
The story serves as a carrier to deliver oodles of John Wick-style fights and not much else. It can be a bit too much and absurd at times, but I must say there is also something mesmerizing and satisfying about these endless, beautifully choreographed, flowing violent dances of death.
Extermination
Family tries to survive an invasion from outer space and learn something about themselves along the way
Wittenberg
02-08-2018

Very decent scifi with a nice twist
All in all this was quite classy and stylistic most of the time, and it has a satisfactory twist as well. It does, however, dwell in certain scenes, and features some horrible cliches like a little girl risking everyone's lives to get her teddybear. Ugh.
Snowpiercer
Survivors of a frozen world found shelter on a selfsupporting train, driving endlessly circles. But a war of classes rages.
Wittenberg
03-08-2014

Interesting
At first I was put off by the cliched revolt of lowerclass people in dirty clothes and low lighting conditions. But as they fight their way to the higher class front of the train, color comes in literally and figuratively, bringing to live this interesting metaphor of real live society.
Mitchells vs. the Machines, The
Chaotic family faces a robot invasion as well as the struggles with each other
Wittenberg
13-05-2021

Frantic fun
A bubbly and perky move that is good for a few laughs. It is really up to date with internet fun, memes and mobile phone lifestyle (So it will be obsolete a few years from now). Like other Sony movies, such as Hotel Transylvania, it is very fast and hysteric, sometimes tiring me down.
Ninjago
The green ninja is having daddy issues, so he and his team venture into the jungle to find the ultimate ultimate weapon to defeat him
Wittenberg
11-10-2017

Unbalanced
These LEGO movies will deliver the frantic action and fun, but I found it an unbalanced with a restless first half and then too much over-emotional scenes in the second one. But who am I? My son rated it 9.5.
Last Days on Mars, The
Mars mission is about to wrap up, when they find something in the rocks....
Wittenberg
23-11-2013

So close to being great
This would have been a bomb if it had a more original, imaginative story. Now it's just a good, quite scary and beautiful looking movie.
Ghost in the Shell: SAC_2045
Wittenberg
19-07-2020

More clean and comprehensible, but at the cost of atmosphere
I enjoyed another round of the adventures of this fabulous team. There is plenty of cool stuff in there, and I could actually follow the story this time. The graphics however, while crisp and clear, are also a bit lifeless, and the major somehow lost her mojo for me - even if she is an android.
Earth to Echo
Distortions on telephones lead a group of friends to an extraordinary discovery, keeping them busy all night
Wittenberg
14-12-2014

The kids deliver
Not sure it needed those shaky camera shots, on top of an already restless story that is literally allover the place. Mostly though, this is a highly sympathetic, nicely done scifi adventure which radiates the same positive energy as E.T. and Super 8.
Crimes of the Future
In a painless future, a couple performs live operations as an artform and are asked to operate a very special case. He also has strange new organs growing inside of him, by the way.
Wittenberg
15-06-2022

Appealing forbidden fruit, but did not fill me up
I dig this strange word, including the body horror and filth, simply as break from the mainstream. But I did not find it really engaging. Perhaps because we are simply thrown into the weirdness without a narrative, but more importantly the characters themselves seemed apathetic about it too.
Into the Heart of the Sea
The 'true' story of Moby Dick, of whale hunters becoming hunted by a whale
Wittenberg
10-04-2016

Well made but not engaging enough
It has a nice look and feel to it, and it was clearly made with much love and dedication. But these grumpy and dirty men harpooning whales were hardly sympathetic, so their misfortune was hardly engaging. The thick arty layers of unnatural colors take away a sense or realism too.
Brain Dead / Dead Alive
An exotic rat bite turn the dead into zombies. An dorky man and his girlfriend fight them with all their might.
Wittenberg
27-08-2017

A classic, but has lost some impact over the years
It reached new levels of splatter-gore when it came out, and it still is quite a bloodbath today. The humorous tone helps to make the somewhat campy effects acceptable, but prevents it from becoming really scary or gross.
What We Do in the Shadows
Mockumentary about group of vampires trying to get by in daily life
Wittenberg
31-07-2015

Funny and unique
A sassy movie with a nice sense of humor a great atmosphere. Could have used some killer jokes though.
King Arthur: Legend of the Sword
One man can claim the magic sword and challenge the evil king
Wittenberg
28-01-2018

Watch out for splinters
At times a majestic and grandiose movie that definitely has it's moments, but also has some distracting dissonants like the weird fast paced conversations and inconsistent character of Arthur himself. Sometimes he was sincere, sometimes a goofball. It failed to latch on, already I am forgetting it.
Hunter Killer
American submarine is sent to rescue the Russian president... without starting a world war
Wittenberg
31-03-2019

Decent macho stuff
It tries a little too hard to be macho and has everyone talking in super tough guy one liners... all at the expense of realism and true tension. But what's left is still an entertaining, action-packed submarine movie for us to jerk off to the glorious American military.
Blue Jasmine
Woman becomes emotionally unstable after her wealthy, cheating and fraudulent husband goes to prison, but tries to get on with her life anyway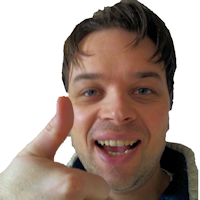 RockmeNow
17-03-2014

Typical Woody Allen movie?
I heard rumours that some Woody Allen movies are actually not that bad. This certainly is a movie aimed at character building and slow story telling, but nevertheless kept me interested till the last scene. Eventually, I even felt sorry for the main character, played by Cate Blanchett.
Alien: Covenant
A colonial spaceship decides to do an unscheduled stop at an unknown, potentially habitable, planet when they pick up broadcast from it
Wittenberg
05-06-2017

Another great alien movie that is also a huge disappointment
It still manages to shock and awe with intense alien encounters en space tech porn. But the more it wants to elaborate on the story and origins of the creature, the more it destroys. I wish I had never seen a live engineer - the single dead one was 100x more intriguing.
Avengers, The
Team of superhero's must save earth from an evil god with evil plans
Wittenberg
26-09-2013

Too super
A good-looking fun ride which radiates positive energy. But gees, with so many superpowers combined, a truly exciting confrontation with evil is out of the equation. It's also too plain silly to be really exciting.
Movies found: 834 | max movies per page: 100 | Showing: 301 - 400
Previous
Next