BoiledDown

.net




If everyone's a critic, then so are we!
The Deep Ones
Couple rents a place by the sea, but the strange hosts soon drag them into strange rituals involving some sea entity (Cthulhu!)
Wittenberg
28-07-2021

Not scary, but perhaps that wasn't the point. An ode to horror?
Acting and camera work is so clunky that it sometimes feels like you're watching porn. But when I also heard the 50's classic 'whistle' mystery music style I began to suspect they were aiming for a certain atmosphere. It sort of works: it's campy and entertaining. But scary or intense, it is not
The BFG
Girl befriends a giant and helps him to get his live back on track
Wittenberg
19-08-2016

Lovingly made but not immersing
I hate to be negative about this lovingly-put-together and fine looking movie with plenty of good moments, but ultimately it failed to grab my full attention and made me sleepy-eyed because of a lack of tension and the long dialogues.
Passengers
On a hightech spaceship carrying 5000 cryosleeping persons to a new earth, one of them wakes up 90 years too early
Wittenberg
22-04-2017

A flawed love story
If found the idea more interesting than execution, which suffers from rather flat, over-directed characters trying to deliver what is eventually a love story in space. The tech/thrills near the end felt rushed and lazy.
Mortal Kombat (2021)
Warriors are gathered to fight other warriors in another realm
Wittenberg
19-06-2021

A step closer to a good videogame movie
With a promising beginning, overall high production standards, appearance of several game characters and even some fatalities (which are oddly more gutting in the game than in the movie) this was close to an actual decent game movie. But the dull, flat characters and story again let it down badly.
Gerald's Game
In an isolated vacation home, a man ties his wife to the bed for sexy times, then dies of a heartattack
Wittenberg
15-08-2020

Not as unbearable as I hoped for
A bold idea, but the lead actress was unable to convey her dread and dismay to the screen, the dialogue with her 'ghosts' seemed a bit childish and like a play, and the twist at the very end seemed unnecessary and farfetched.
TrollHunter
Found footage of a filmcrew following a trollhunter in Norway
Wittenberg
11-11-2013

Could have been much better if we believed in any of this
The shaky shots in darks woods are effective, as are the sound effects. But the movie is running out fuel quickly, the trolls are a bit too much to buy into the 'actual footage' thing, and the filmcrew are both scared out of their wits and rather indifferent about their adventures at the same time.
Death Note
Dude finds a book in which he can write down the name of people he wants dead. And it works too.
Wittenberg
14-09-2020

Somewhat refreshing but not quite terrifying
Never seen the manga it was based on, so I can't comment on that. I thought it was a reasonably fresh horror with some new ideas and twists that make it worthwhile, but the atmosphere was not menacing or scary; It was reminiscent of the Gremlins and Critters-style 'fun' horror, suitable for minors.
Cruela
How Cruela de Vil, you know the villain from 101 dalmatians, came to be
Wittenberg
03-10-2021

Well made, just not much in here for me personally
This was received well and praised highly, and I can see the well made and well told story in it. Personally, I was hoping for it to be a bit more vile, more shock, more magic and a lot less about fashion. It has a bit of a happy musical vibe that is not my cup of tea.
The Uninvited
After psychological treatment, a girl returns to the home where something terrible happened to her mother, and dad's new love interest has moved in as well.
Wittenberg
22-09-2018

Story is good, other aspects lacking
The horror elements play a supportive role to what is essentially a crime/mystery story, which I found a nice change. There is also an satisfying twist that I did not see coming. Unfortunately, the acting and lines felt superficial, and the lead actress' single-expression face isn't helping.
Bokeh
Two lovers on a vaction in Iceland one day wake up to find they're all alone
Wittenberg
09-12-2017

Sympathetic and pretty, but runs out of fuel
Starts of fine with beautiful shots of Iceland, moody music, sympathetic actors and by keeping everything small and intimate. But gradually, the 'pretty scenes with music' start to feel like pointless fillers, and I think it tried to say something religious but I am not sure what.
Maze Runner
Not knowing why, a guy wakes up in between fellow victims - all surrounded by a giant maze with monsters in it
Wittenberg
11-07-2015

Improves with age
Upon first viewing I was annoyed by unnecessary vague way everyone talks and the focus on their petty problems instead of the maze itself. And while these problems are real, upon second viewing the core adventure - with some mystery, action and horror - became more evident and enjoyable.
Dead Space: Downfall
Animation based on the video games, in which a spaceship salvages an alien relic from a planet, after which horrible things happen
Wittenberg
28-06-2022

A quick fix of dead space terror but not much else
Fairly competent as a gung-ho heavy duty space zombie action animation, wisely not holding back in blood and guts, but ultimately lacking in depth, truly memorable moments or interesting characters.
Selva trágica
Woman escapes into the jungle from her husband where she is found by a group of rubber farmers
Wittenberg
19-06-2021

You may get several things out of it, but not a lot from each
Is it an adventure movie? An ode to nature? A mystical odyssey? A story about women devouring men? A documentary about rubber harvesting? A little bit of everything I guess, but not really shining in any. A bit static, thin on emotional involvement and abruptly ended.
Free Birds
Turkeys travel back in time to wipe their species from thanksgiving menu forever
Wittenberg
22-12-2013

Somehow it didn't really work.
It's a vibrant, original, good looking adventure with plenty of good jokes... yet still it doesn't quite take off. Something flat and distant remains, and maybe relating to turkeys in a time machine is just a bit too much to ask.
Camera Obscura
Predictive murders show up on a depressed man's vintage camera. How far will he go to prevent them?
Wittenberg
21-01-2018

Good idea delivered somewhat plainly
It's got a great story and almost reels in that 'low budget doesn't matter when you have good ideas and actors' vibe. But I found it lacking that extra touch and sharpness. It ends up somewhat tame and slow. Some of the horrific scenes somehow left me cold.
The Eye (2008)
After an eye transplant, a woman starts seeing strange and unsettling things
Wittenberg
02-02-2013

Sits a bit too comfortably in contemporary horror
Some okay moments and ideas can't hide the fact that we are getting getting used to this new japanese style horror thing.
Maggie
Father gets to take care at home of his daugther, in her last few days before turning into a zombie
Wittenberg
26-06-2016

Sympathetic but hollow
I liked the idea of focusing on just one case amidst a global zombie mayhem, and Schwarzenegger is probably at his best ever. Ultimately though, I thought there was a lack of substance and depth, and the pretty shots starting feeling as a coverup for a slightly empty shell.
Rogue
A group of tourists is terrorized by a huge croc in the Australian outback
Wittenberg
31-10-2019

zap resistant
It's not a masterpiece by any means, but it was component enough to keep us watching as we unintentionally zapped into this. It successfully stays away from trying to be campy or deliberately bad, even if the source material could make it tempting to do so.
Videodrome
In a search for something new for an adult channel, the proucers finds out about what appear to be mysterious snuff movies.
Wittenberg
16-08-2017

A fine dose of Cronenberg, but he did better later on
It has the the signature Cronenberg oddities and a sense of irresistible filth to it. But it feels kind of old, clumsy and slow by today's standards. Some of the imagery in this movie came back in later work that I found more complete and better executed.
The Mountain Between Us
Man and woman survice a crashlanding in the snowy mountains, and now face survival as well as a developing forbidden love between them
Wittenberg
14-09-2020

Yeh sort of works
Throughout the film there's alternating scenes of them taking a few more steps, and then a much longer scene of them resting and developing feelings for each other amidst all misery. Both are fine, but none of them felt very profound.
Cosmopolis
During his limo ride to get a haircut, a wealthy financial has conversations (?) with people he meets along the way.
Wittenberg
12-01-2014

Mindbending by chit chat
I was mad at this movie, for its pretentious, incomprehensible and endless bull (or poetry, you decide). I think I fell asleep twice. Then, the next day, I couldn't wait to see how it ended. It's a mindfuck alright.
Captain Harlock: Space Pirate
In a spacewar for access to earth, a man inflatres a space pirate's ship to bring him down. Gradually, he starts to doubt where the real evil lies
Wittenberg
13-05-2016

Just enjoy the pretty graphics
Some stunning and quite unique 3d designs can't make up for the usual overacted, over dramatic way everyone behaves. And a pirate ship that is literally indestructible isn't really helping to make the otherwise vivid combat scenes exciting.
The Green Inferno
Student activists go protest in the jungle to save the habitat of the local natives, but end up being eaten by them
Wittenberg
02-04-2018

Eat those annoying actors
The cannibalism and slaughter should please those who like this sort of thing, and the live of the tribe - while not eating - even seemed sort of respectful and authentic. The movie is held back by really annoying characters delivering lots of poorly acted lines.
Area 51
Armed with camera's , some teens attempt to sneak in area 51 and catch a glimps of what's in there
Wittenberg
13-08-2015

Great idea doesn't quite deliver
A clever idea that could have yielded some scary footage. Unfortunately, the teens in question are bit bland and unsympathetic, their efforts for this stunt are a bit over the top, and once inside it's a bit too messy and rushed to deliver true scares. Should have been toned down a little.
Monsters of Man
Secret field test of killer robots goes wrong when innocent tourists and a an ex-navy seal are at the wrong time and place
Wittenberg
26-07-2021

A lot of reasonable ideas, but no great ones
Despite some really good CGI and adequate amusement, it felt a bit like a mixture underdeveloped themes. Grim violence involving children, the tourist' perspective, the robot operators perspective, the evil corp involvement and a jab at robot existentialism that didn't take of.
Home Alone 3
This time the kid has to defend the house from a bunch of criminals who are after a microchip he unknowingly has
Wittenberg
27-12-2021

Different enough to exist, familiair enough to please?
With none of the original cast available, and with the original story already been told twice, I commend them for doing a slightly different setup whilst still maintain the core features. Without Christmas it looses charm though. Should please the fans and youngsters, of which I am neither.
The Deep House
Couple tries to score youtube visitors with a movie about a submerged house. But when they dive into it, stuff happens.
Wittenberg
13-02-2022

Unable to cash in on the fantastic concept and visuals
This is an awesome idea and the underwater footage looks fantastic and bone chilling, and must have been tricky to film. It is almost incomprehensible that they still managed to make this NOT scary - but the banal horror story and robotic underwater conversations did the trick. A rewrite, please.
Clara
Expelled from his teaching position, an obsessed professor carries on his search for exoplanets with help from a not so obvious assistant
Wittenberg
30-07-2019

An exciting scientific quest with a double agenda
The quasi-deep dialogue between the two felt forced and banal, and a stone-juggling hippie telling the atheist scientist (narrow-minded, grumpy and depressed of course!) how to find planets was quite preposterous. The science of it was nice though, and at the end it still was strangely rewarding.
Sand Castle
Military squad in Iraq get assigned the task to fix a watersupply, which turns out to be ungrateful and dangerous work
Wittenberg
24-01-2021

it's got the stuff but not the story
They had fine actors, a solid atmosphere, music and four Humvees to make this work, but it just didn't happen for me. The mission, already a bit tedious in nature, needed a level of story telling or tension that just wasn't there. My attention wandered off several times.
Cabin in the Woods
Stereotype teens go into a stereotype cabin in the woods..... but something non-stereotype is lurking
Wittenberg
22-09-2013

Good idea with not much else going for it
Sure it gets points for originality. But this one idea is all they had, leaving us with a unscary movie we can only like because it's original.
The Amazing Spider-Man 2
Spidy vs electro and that green dude on the flyboard
Wittenberg
06-09-2014

Stunning and tiresome
There's an abundance of slow and uninteresting scenes that somehow don't flow well, and slowly drain your ability to focus on this. By the time the vivid, beautifully done action starts, I was too exhausted to care.
Megamind
Two rival aliens crashland on earth. Since one of them seems predestined to be the hero, the other one reluctantly sets out te be the evil villain
Wittenberg
01-11-2015

Ok humor space adventure
A reasonable adventure with a few good laughs, but overal it sort of lacked the spark is paced a bit too slow.
Machete Kills
Even the government needs Machete
Wittenberg
22-12-2013

Deliberately plain, dumb and violent fun.
I am never quite sure where to draw the line between a bad movie and an ode to a bad movie. But I am sure there's some ok fun and slashing to be had here.
Swiss Army Man
A lost and stranded guy finds a corpse on the beach, who's 'special powers' and friendship help him to make the journey home
Wittenberg
13-08-2017

Just because it's unique doens't mean I like farts
I guess there's points for originality and it sort of works in it's own special way, but I couldn't shake the feeling of being pranked into watching someone's bizarre fart joke fantasies.
The Dyatlov Pass Incident (aka Devil's Pass)
Found footage of students who went into Russian mountains to investigate the mysterious deaths of another group
Wittenberg
02-11-2013

Too much mysteries
Has it's moments, most of them boring. Then it boldly moves on to invoke all the mysteries and conspiracy theories that these nervous paranoid teenagers could think of, making it seem like it is trying to say "you sort it out".
Snatched
When noone's left to join a womans non-refundable trip to Ecuador, all that's left is her mother.
Wittenberg
01-04-2018

Fine, could have done with more Amy mayhem
I like Amy Schumer, and she lifts this one above the overpopulated 'amusing comedy with a few laugh out loud moments' - but not by much. Almost as though she held back a bit.
Escape Plan
A man's job is to test jail security by actually escaping from them. But then the next gig is a jail that was built on all his teachings.
Wittenberg
28-04-2014

Too cliched to be great
The characters and story are too much typical Hollywood cliches and fantasies to make this really exciting. So we are left with a mildly entertaining jailbreak flick.
The Forest
Woman heads off to japan to find her twin sister, who was last seen wandering into suicide forest Aokigahara
Wittenberg
25-09-2016

A missed opportunity
Considering the terrifying setting of the movie, I was quite disappointed that it only had rather mundane, predictable and mostly pointless jump scares to offer. It's not too bad, but hopefully not the final word in movies situated here.
Split
Three girls are kidnapped by a man with multiple identities
Wittenberg
28-05-2017

Multiple Personality Disorder annoys me more than it scares me
Frankly, I was somewhat bored and agitated by the multiple identities, especially the laughable behavior of the supposed 9 year old. Apart from the identities there's wasn't much in there, nor did I find it very particularly scary. It's okay, but underwhelming.
Peppermint
When her husband and daughter are buraly murderedand the villains walk free, she seeks revenge on ther own
Wittenberg
03-03-2019

Exchanging the sexes isn't enough
This really is the Punisher but with a female lead and lacking a dark costume. While this may give us an entertaining action revenge flick, it was too familiar, I was annoyed by the army of stereotype badguys and lead character's deep hatred inside (I assume there was) didn't quite come out.
Extracted
A machine provides a man access to the memories of a criminal, but he gets stuck in there too
Wittenberg
28-06-2015

Great idea, somewhat dull
A swell idea that oozes potential. Execution however, is rather slow, simplistic and tame, so it does not quite reach the skies. Too bad. More ideas like this one though, please.
Mulholland Drive
Woman on her way to make it in Hollywood, finds a mysterious woman in her bathroom (probably not the best summary).
Wittenberg
25-11-2021

Should have triggered me, but didn't
The Lynch-weirdness comes in late and it quite small doses, so mostly it actually felt like a movie of girlfriends going on an adventure. I love being puzzled by surrealism, but in here it didn't seem to trigger me, or the subjects and themes were just too plain.
What Happened to Monday?
In a fascist single-child society, septuplet sisters have found a way to cheat the system. But for how long?
Wittenberg
12-05-2019

Gimmicky
While original and somewhat amusing, I found it mostly gimmicky. The sisters are simplified and overacted stereotypes like the 'tough sporty jog', the 'posh' and 'smart computer nerd' (with glasses, a cap and long sleeves of course!) but without emotional connection to any of them.
The Equalizer
Highly skilled, ultra meticulate (ex-cia?) must come to action once again when he infuriates Russian mobsters by caring for a hooker
Wittenberg
27-04-2015

Old fashioned (in a bad way)
A movie that is trying too hard to be bad-ass, yet it is too long, delivers quite mediocre cat and mouse action and a dull take-them-out-one-by-one-in-a-warehouse finale reminiscent of 80's action movies.
Rambo Last Blood
Retired in Texas, Rambo must come back into action once more when bad stuff happens to his stepdaugther
Wittenberg
15-10-2019

Not the right rambo movie for me
I can see what they were going for, but this didn't feel quite right to me. I need him to be in the jungle operating big guns - not walking through nightclubs and brothels. The final showdown was uninspired and disappointing too, as everyone simply walked into the traps and that was that.
Skyline
Room full of pretty people must survive an invasion of ugly aliens
Wittenberg
02-11-2013

Good looking B movie
An unusual cross between a B movie with dull actors having tedious arguments, and very decent effects and designs. Guess what's more important in the end?
Finch
Survivor of some world apocalyptic event builts a robot to take care of his dog when he dies
Wittenberg
09-01-2022

A nice tale that had slightly more potential
It's a sympathetic tale of human friendship and it works for the most part, growing on me as it went on. However, I think the robot's progress in learning, behavior and humor could have been more subtle, interesting and refined, and making him sound like Borat was part of the problem.
The Liberator
A squad comprised out of people from very different backgrounds fighting in the second World War.
Wittenberg
21-03-2021

Looks unqiue, but it's not quite there
The half-drawing, half real-life filter make it look unique, and is a great idea for making epic scenes on a lower budget. The action scenes were good, but the dialogue not so much, and it frequently does emotional and sensitive dives which I found a bit forced and cliched.
Pompeii
Slave gladiator falls for girl above his league, then has to fight his way to freedom through evil romans and erupting volcanos
Wittenberg
03-05-2014

Fine, but not all it could have been
Sort of a fine and good looking flick. Would have been much more intense if the characters weren't as 1-dimensional, the story a bit more refined, and the whole thing looked a little less clean and fabricated.
Sex Tape
Couple makes a sex tape to spice up their sex life, but it ends up on the interclouds! Now, how to get it off?
Wittenberg
14-10-2014

Little more than it's own tagline
Yes, you'll giggle. But you'll also find that the central joke is pretty much all there is.
Black Sea
Sacked submarine pilot gathers team to find golden treasure on the bottom of the Black Sea
Wittenberg
13-12-2015

Somewhat exciting but slightly shallow
With both paranoia and claustrophobia in the same story, it should have gone overdrive in nail-biting tension. But it feels a bit forced and sluggish, so we're left with a fair submarine movie with a couple of exciting scenes.
A Scanner Darkly
Cop (sort of) gets involved in drug business by using it himself
Wittenberg
01-09-2014

Less than meets the eye
The painted looks of this movie are just great, but I don't quite get why they needed to be in this fairly plain drug story. The effect serves no clear function to me. (Well perhaps there's the shifting suites - but why don't these folks just put on a mask?)
Kingsman: The Secret Service
Working class kid is selected to for secret agent training, just in time to prevent a major world threat
Wittenberg
24-10-2015

A weird mess with some ok action
Maybe if I had known beforehand about this a messy mix of blood spills, James Bond cliches, an annoying teenager with a cap on and a ridiculous story, I would have felt the vibe and enjoyed this more. But since I had not, I was clueless about what this was supposed to be.
Dracula Untold
Vlad needs extra powers to save his town and people, so he drinks the blood from a dark figure and becomes a vampire.
Wittenberg
07-02-2015

Nothing really good, nothing really bad
I can appreciate how it doesn't overdo things, but at the same time it doesn't excel in anything either. It's all a bit flat and muffled. And you know, maybe vampires are not that scary or impressive anymore.
Archive 18
Video repairman gets a myserious gig to restore some tapes, and the footage drags him into the supernatural and occult
Wittenberg
12-02-2022

Not quite
It started of well, with a nice blend of horror and mystery, and I liked how the 'found' footage was alternated with 'real' footage. Unfortunately, it was let down by really unrealistic, strangely behaving and talking characters, a onedimensional lead actress and well, it's failure to become scary.
Alexander and the Terrible, Horrible, No Good, Very Bad Day
Alexandes wishes that for once his family could experience the awful bad luck has usually has during the day
Wittenberg
26-04-2015

A bit too constrained
I expected some more anarchy and mayhem with a title like that. Now it is a funny but rather tame and polite comedy with too few standout jokes and all kinds of morals and lessons to boot.
Choose or Die
Girl gets caught up in a mysterious vintage game that makes people make horrible choices
Wittenberg
21-05-2022

Some entertainment, but not great
For a horror it doesn't really scare much, and overall execution is a little underwhelming. The way the game interacts with the real world seems inconsistent and not very well thought out. But well, there are some new ideas and it does provide some basic amusement value.
Lucid Dream
A man tries to find his kidnapped son by reliving the moment in lucid, and later also shared, dreaming
Wittenberg
28-05-2018

Disappointing
The awesome idea turns out to be mostly a rather plain detective/crime story, and the way the whole dreaming thing was supposed to be working seemed rushed and like they didn't really care too much either.
Hansel & Gretel: Witch Hunters
Did you know that after killing the witch, Hansel and Gretel became witch hunters?
Wittenberg
15-06-2013

Tries everything except being scary or exciting
Oh I don't know. They tried their best and it shows. But the witches are just there from the beginning, there is no tension built-up. These loud, semi-artistic fights for people with MTV brains are getting on my nerves too. Mixes too many styles and atmospheres.
Ichi The Killer
A ganster mob routine of torturing and killing people gets disrupted by a mysterious killer that leaves the rooms soaked in blood and guts
Wittenberg
08-08-2017

A torture movie for research rather than enjoyment
I actually got used to the torture scenes of amputations and various acts with sharp objects. I actually became somewhat interested in, and empathized with, the mysterious killer. But mostly I still felt sick and depressed rather than amused after watching this.
Tides aka The Colony
Space colonists return to see if earth is habitable again, but get caught up in tribes competing with each other
Wittenberg
03-08-2021

Promising beginning, so-so rest
Initially the wet, misty landscape sets an moody atmosphere, and the story manages to pull you in. As it progresses though, the madmax shenanigans are okay but felt a bit anticlimactic, and as a whole it looses some energy and mystery.
Tetsuo: The Iron Man
A bad trip about a man who is slowly turning into metal scrap
Wittenberg
02-01-2022

A good bad trip, but too pointless to be a satisfying movie
What if those creepy black and white 'art student movies' you see in horror films were a full length experience? Maybe it would be something like this. I was quite intrigued at first; it is effectively unsettling. But after while I wondered where it all was going and I lost my curiosity.
Dark skies
Family is being visited by aliens
Wittenberg
19-05-2013

Greys don't have much to say
Some good scares and performances. But this movie is so loyal to the alien-visitors handbook that is struggling to fill up the time, resulting in loads of pointless scenes and an anticlimax.
Thor The Dark World
Evil forces want to bring darkness to the worlds. Thor intervenes
Wittenberg
20-04-2014

Another curious case of stellar looking boredom
I just sat around wondering how I could be so bored with so much beautiful looking stuff going on. Natalie Portman, who is dragged into celestial warfare, doesn't appear to be impressed by any of it either. Points are solely for looks and effort.
Doors
Four individual stories that take place on earth where mysterious a substance known as doors make people dissappear
Wittenberg
17-07-2021

Pleasantly weird (but not great)
The overall experience isn't great. It lacks emotional involvement or a clear story a character to hang on to. Like the makers didn't quite understand it either. But there's something sympathetic about it. I like the effects, and it is kind of pleasantly weird, doing it's own thing in a ballsy way.
Stalingrad
In WWII the battle for Stalingrad, Russians and Germans fight for a strategically situated building and the few women left in the vicinity
Wittenberg
05-10-2014

Actors and story can't keep the few impressive scenes afloat
A good looking - if not over processed - movie, with some very intense scenes that will remain stuck with me. But the rest of story is struggling to bind it all together, with slow and clumsy scenes that fail to show the terror that these men must have been in.
Hotel transylvania 2
Will the halfbreed vampire child have vampire abilites? Turmoil in the monster hotel.
Wittenberg
11-12-2015

Like a an amusementpark ride
A very animated, lively fun movie that is cramped with jokes. So much so I thought it was exhaustive and it felt as though the bombardment of jokes was camouflaging the absence of a strong story or characters to bind with. Fun - but instantly forgettable.
Dummie de Mummie en de tombe van Achnetoet
After a Dutch children's book, in which a family takes their fostered mummy-son to Egypt so he can find his roots
Wittenberg
13-11-2017

A save harmless watch for the kids
A mellow, save and relaxed story with some adventure and giggles but nothing too crazy.
San Andreas
Dad needs to search and rescue his ex-wife and then his daughter in the aftermath of huge earthquake
Wittenberg
28-02-2016

Too Hollywood
A technically sound, mostly good looking disaster flick, served with the typical cardboard characters, an omnipotent superhero, drenched in a sauce of Hollywood cliches. It ends with them staring across the sunset with an American flag waving nearby. yay!
Bad Biology
Nymphomaniac with multiple clitori crosses path with a guy who's overgrown penis has a mind of it's own. Not porn. I think.
Wittenberg
22-08-2021

Weird filth that does what it wants and I commend them for it
This was sort of rebellious and liberating in a way, but perhaps that's just because I watched too many generic and formulaic Hollywood movies lately. Sure it is bad, trashy and bizarre, but somehow it doesn't care and I sort of enjoyed the audacity of it.
Downsizing
Couple decides to shrink and live in a world or other shrunk people, in pursuit of happiness and for sustainability of earth
Wittenberg
22-12-2019

Disappointing second half
Up until they are shrunk, this is set up really nicely, putting in effort to make this idea work and making me eager to find out what's next. But then the story takes a u-turn with a slightly whiny, society critical theme, a horribly overacting Vietnamese, all making the smallness sort of pointless.
The Darkest Hour
Teenagers must make it through an alien invasion in moscow
Wittenberg
27-08-2013

A floating light can only be so scary
The abandoned streets of Moscow looked great. But the jumpy characters, the goofy people they meet along the way, and the unscary lights just don't have what it takes.
Flight
An amazing, live-saving crash landing done by an alcohol drug addict pilot. How do you plead?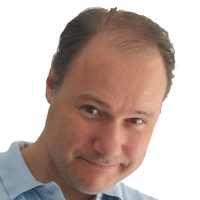 Wittenberg
19-02-2013

Denzel we'd forgive you!
Stellar acting and crash scene. More than enough to keep you hooked to what is otherwise 'just' an alcohol drama.
Catwoman88
13-02-2013

Meow!
Kitty like milk
Show previous reviews
Hide previous reviews

robocop
13-02-2013

Up and down
and so it goes
Human Centipede
Man makes a human centipede by stitching people together ass-to-mouth. No really, he does.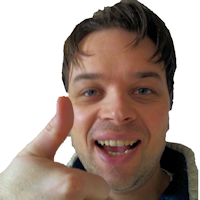 RockmeNow
24-11-2013

Still feeling slightly nauseous....
Although it has been quite some time since I actually watched this movie, I still get an awkward feeling remembering the gross scenes. Which is, on the other hand, rather impressive since I do not associate many movies with such enduring and intense (negative) emotions....
Wittenberg
18-08-2013

A horrendous but lasting experience
Effortlessly falls into the category: why the hell did they make this... and why the hell am I watching this? Painful, vulgar and almost unbearable to watch. But I remember it better than the average multimilliondollar super FX movie that I have seen lately.
Catwoman88
20-05-2013

final floattest, can't be one integer
2.5 for me
robocop
20-05-2013

It will also float this
Floating with 9.5
Show previous reviews
Hide previous reviews
Wittenberg
20-05-2013

testing it with float integer
floating rating 6.5
Star Wars: The Last Jedi
The last of the rebellion is being hunted down, so they need Skywalker to bring them hope. And a lot of other stuff besides.
Wittenberg
03-01-2018

Too much?
Despite a couple of awesome scenes and a praiseworthy new tone and style, I felt underwhelmed. I am getting tired of some of the star wars ways, the casino sidestory was awful, I didn't like Luke and I was bored during the endless contemplating of the force and good and evil. It's getting too much.
Extraction
Man is hired to extract a kidnapped son of a rich and powerful mob, and gets in whole lot of trouble
Wittenberg
13-11-2020

Good heavy duty action with some issues
A commendable action flick with some very well shot, high-octane, hard-hitting brawling going on. After a while though, the man's ability to endure pain and injury gets a bit much, and the annoying acting style of the kid makes it hard to buy into their supposedly developing bond.
Exodus Gods and Kings
The story of Moses, who sets out to free his people from egyptian oppression, with a little help from divine intervention
Wittenberg
19-04-2015

Good yet linear and flat
Well made, acted and tightly shot, it is let by a very slow middle section, a failure to evoke deeper emotions and a rather uninspired depiction of the plagues, as if they are checking them out on a list; Yeh ok so that's the frogs, what's next? How many more?
Insidious
Family moves into a home, soonafter which paranormal things happen and the boy falls into a chronic sleep (but it's not a coma!)
Wittenberg
12-06-2016

Half great, half ok
Starts of terrifying indeed. But then the inevitable ghost expert team moves in and sort of break the tension with misguided humor, along with the cliched medium and a tacky explanation for it all, and it sort of drifts into a slightly messy Poltergeist clone.
Ad Astra
Astronaut sets off on a journey to make contact with his father, who was last seen at Neptune.
Wittenberg
07-10-2019

Not bad, but disappointment prevails
Brad Pitt in Space? 2001 meets Apocalypse Now? This movie couldn't possibly go wrong. And while it does have some great visuals and an intriguing atmosphere, I found that the apathetic character of Pitt, the hop-on hop-off space travel and underwhelming climax meant I ended up slightly disappointed.
Ouija: Origin of Evil
Family cons people with staged sceances for a living, but are forced to do the real thing when they are running out of money
Wittenberg
28-10-2018

A little mainstream but not bad
It doesn't break any new grounds and is fairly reminiscent of mainstream horror these days. But it does manage to hold it's own with some decent moments, the 60's entourage and fine actresses.
Upside Down
Two lovers, each on different but nearly touching planets with opposed gravities
Wittenberg
27-10-2013

West Side Story turned on it's head
It's a wonderful movie with a big heart, but the lovestory in it just doesn't quite reach the same level as the visuals and original ideas.
Malignant
After the brutal death of her husband, a woman starts to experience equally brutal murders in other people's homes
Wittenberg
02-01-2022

Uninspired horror saved by a pretty cool twist
For the first half I was just sad, fearing that James Wan has nothing more to offer than formulaic cliches and boring movie characters. And while this IS a big problem of this movie, I have to say the reveal/plot twist was great, put things on it's head and managed to redeem some of the movie.
Olympus has Fallen
Terrorists take over whitehouse, fallen security agent comes to the rescue
Wittenberg
02-01-2014

The same old mistakes
A dark atmosphere and some hefty gung-ho warfare could have made this intense, were it not for the inevitable patriotism and flag waving, annoying Hollywood plot conveniences and stereotype terrorists (oh come on - nuclear launch codes, again?).
Crimson Peak
Woman marries a man who brings her to his spooky mansion, where she finds out what a ghost in her childhood tried to warn her for
Wittenberg
10-04-2016

The good bits are mostly a side dish
With almost every scene a piece of art, this is quiet a looker. The ghost scenes were great too. But the story holding it together is mostly a costume drama of love, crime and passion, which I found quite slow and pale by comparison. I really liked Jessica Chastain's performance, though
Nekromantik
Couple has a fascination for collecting bodyparts, but when he brings an entire corps to have sex with, it puts their relationship to the test
Wittenberg
29-07-2022

Unpleasant but enticing curiosity
It is made poorly and looks amateuristic, but the sight of someone licking the eye-socket of a decayed corpse still makes this have an impact way bigger than it's budget would have you believe. Vile and uncomfortable, but also unique, brave and an interesting niche product to have experienced. Once.
The Ritual
Group of friends encounter witchcraft when they go hiking through Swedish woods
Wittenberg
17-08-2018

Decent horror in the woods
Overall it does a good job at harvesting the creepiness of woods and witches. Unfortunately, the guys are rather unsympathetic and it's hard to buy into their friendship. It also feels a bit linear; I was waiting for some sort of twist in the story.
Sightseers
A rather daft couple goes on a dopey UK trip, which gradually turns into a Bonnie and Clyde rampage through the countryside
Wittenberg
06-12-2015

Unique, uncomfortably funny
An oddball movie with a strange but ultimately successful combination of comedy, violence and utterly boring vacation trips.
Anon
In a future where everyone's vision is recorded, interpreted and exchangable, a detective tries to solve a murder by a hacker
Wittenberg
21-08-2021

Decent but cold future crime story
With some interesting tech and sober atmosphere, it has a decent film noire crime-story atmosphere going on. But everything and everyone is so lifeless and emotionless that it left me slightly cold as well. Everyone constantly checking their readouts makes it quite static and sluggish, too.
Kick-ass 2
The normal superhero joins a group of fellow citizin-heros and gets back into action
Wittenberg
14-12-2013

You may not get it
It is hard to connect with this strange mixture of crazy outfits, ridiculous people, bizarre plot, lessons in life and bloody violence. But once I did - way into the movie - I started to laugh and was quite entertained.
Devilman Crybaby
A dude can turn into a devil without becoming evil, which gives him the powers to save the world from demons taking over.
Wittenberg
31-07-2020

Intriguing oddball
A really odd manga that is wrong for many reasons, and had me wondering why I was watching it several times. But the strange turned into intrigue, and kept me curious enough to watch all of it - which was rewarded by a tasty finale.
Man of Steel
Superman can no longer remain hidden when Zod arrives on earth
Wittenberg
01-12-2013

Superman remains tough to beat, and tough to make a good film out of
They have given him some worthy adversaries other than kryptonite, resulting in some really smashing showdowns. But the storytelling is messy, and Hollywood still doesn't realize that an overdose of fast, blurry and over the top destruction only leaves viewers bored and cut off from the movie.
Godzilla: The Planet Eater
As mankind was unable to get rid of Godzilla, they summon something godlike to do so
Wittenberg
17-02-2019

There's something about it
I can't get my head around this one. It is a bit weird, slow, they talk too much and I am not even sure that much happened in this episode. But once it is over, I felt like I had witnessed something deep and profound. The atmosphere in these animated series is just so.. unworldly.
The Spectacular Now
About adolescents and the challenges and choices they have to face during the process of growing up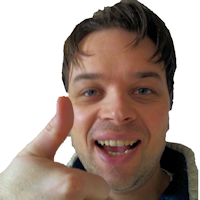 RockmeNow
24-01-2014

How to deal with adolescent hardships (in a non-comic way)
No action or comedy flick, but a nice movie when you are in the right mood for an insightful trip into the world of adolescents and the challenges they have to face. Key words: future plans and careers, (badly ending) relationships, and alcohol abuse (to name just a few we all know so well ;) )
The Fountain
While trying to find a cure for his terminally ill wive, a man gets entangled in her manuscript for a story. Also, he is flying through space in a bubble with a tree.
Wittenberg
05-06-2016

Over aware of it's uniqueness
A courageous and unique movie that dares to be different and strange. Beautiful and meaningful on the one hand, but hardly subtle as the symbolism is sort of rammed damned your throat and feels slightly too pleased with itself.
Afflicted
While documenting a Eurotrip, two friends also document one of them turning into a vampire
Wittenberg
18-08-2015

More interesting than scary
A combination of natural acting and convincing effects create some effective WTF moments. Well done, but it wasn't really scary - mostly because they seem sort of ok with the transformation.
Apostle
Man tries to save his sister from a cult on an island
Wittenberg
21-10-2018

A bit rough around the edges, but it is in there
It feels a bit sluggish and undirected, and despite some horrific scenes never got truly scary - as if the director hasn't mastered scary cinematography quite yet. But - it still has a lot of gruesome and really vile moments, very good horrormusic and starts to grow on you as it descents into hell.
Pioneer
After a dive accident during the construction of an underwater oil pipeline, one survivor sets off to investigate the truth about what went wrong
Wittenberg
22-11-2014

Genuine and exciting, but full of wankers
I liked the authentic feel throughout, as well as the restrained acting and good underwater scenes. Something was not quite right with the characters though, as everyone was sort of a zombie ignorant ass about everything that was going on.
Paranormal Activity 2
(mostly) securitycamera footage of a family being haunted
Wittenberg
10-01-2016

Novel en successful idea approach to a horror flick
Probably a rehash of part 1, but since I have not yet seen that, I will honor this one for the brave, effective and chilling way of telling a horror story. The actual events and pacing are a bit under powered for it to become truly terrifying, though.
Cottage Country
When an idiot brother is about to ruin a romatic weekend of two lovers, one bloody accident leads to another
Wittenberg
30-12-2013

A naughtly mixture of humor and bloody murder
Successfully plays out comedy and murder throughout the movie in an unusual but successful cocktail.
Movies found: 814 | max movies per page: 100 | Showing: 291 - 390
Previous
Next