BoiledDown

.net




If everyone's a critic, then so are we!
Immanence
Scientists go on a boat to sea to investigate possible extraterrestial phenomena.. or is it divine phenomena?
Wittenberg
06-03-2022

The story was there, the rest was not
I usually dig science babble, but coming out of the mouths of these guys it sounded ridiculous. And while the story had potential, I am afraid the execution fell short in many other fields as well. Confusing and weird, in a bad way. Clearly not filmed on sea, disguised by pitch black surroundings.
Sex Ed
Mathteacher can't find a suitable job, so he settles for giving sex education to teens
Wittenberg
06-01-2015

Sex ought to be funnier than this
It had a lot going for it. A funny idea, a mellow Cuban vibe and potential. Unfortunately, the jokes won't ignite and many scenes just fall flat. Also contains a painfully misguided good-will-hunting-ish speech scene that isn't even trying to be funny.
Forbidden World
Astronout lands on a base where an alien experiment get out of hand
Wittenberg
17-10-2021

Didn't turn out to be a classic
I watched this old nugget for some nostalgic quirks and perhaps hidden gems, but I am not sure I found them. Sure it has some remarkable nonsense and campy effects, but it's mostly just a bit crappy.
Sweet Home
A group of very different people in an appartment building is faced with fighting monsters
Wittenberg
23-02-2021

The characters hit a nerve I did not know I had
The groundwork was promising; colorful cartoon-like imagery, pleasantly weird monsters and potentially interesting group dynamics. But none of the people is particularly likable. In fact I started to despise many of them up until the point I could no longer watch it. Never had this before.
walk among the tombstones, A
Private detective searching for a bunch of sickos mutilating and killing the loved ones of drug dealers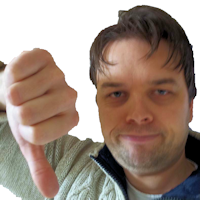 RockmeNow
24-07-2015

Another movie with Liam Neeson, definitely not one of his best
I am still wondering what the writers were thinking, as well as Liam Neeson reading the script. Watching a goldfish in a fish tank for 114 minutes must be more exciting than this...
5th Wave, The
Girl tries to rescue her little brother amidst an alien invasion in 5 waves
Wittenberg
21-08-2016

Derailed
After a reasonable start, it derails in cheesy teenage love stories, unexciting screenplay, annoying army-squads comprising of teenagers and emo's, and sloppy movie making with aliens that conveniently look just like humans.
Firestarter (2022)
Girl tries to control and live with her ability to set things on fire, but evil people make her loose her cool
Wittenberg
05-06-2022

Left me cold (that punchline is probably taken)
One of those movies that, on the face of it, looks quite solid and adept, and makes you wonder why you're not enjoying it more. I think her parent's additional paranormal abilities get in the way of an already uninspired and even boring story that fails to ignite. (That's probably also taken.)
Fantastic Mr. Fox
Fox and friends engage in a war with local farmers when they steal chickens
Wittenberg
13-11-2021

Did not push my buttons
It looks and feels artistically sound and could please Roald Dahl fans. Personally, I found the puppets not very pleasant to look at and I don't like the storytelling much. It's not outstandingly funny, exciting or clever, I did not know how to process it and even got a bit strangely agitated.
Flatliners (2019)
Med students have themselves killed and take a peak at the afterlife before they are reanimated. But all is not fun and games.
Wittenberg
24-08-2019

Same problem as the original, executed worse
Like the original, the concept is awesome but I still find the clue rather dull and unsatisfying. Worse, in this version some of characters are quite annoying, some of their lines rather cheesy and the scares copied and uninspired. I was waiting for everyone to just say sorry and get this over with.
Matrix 4: Resurrections, The
Neo, living in the matrix again as a guy who made a matrix game, goes back into the matrix to save Trinity, who is in the matrix.
Wittenberg
28-02-2022

This time, the mindbender is the movie itself
I am not sure how a 4th sequel could have worked or what I wanted from it, but surely it wasn't this. I hate the lazy self aware 'meta' approach and the revisiting of classic moments. Nothing really works anymore, I cringed multiple times. An odd misfire, which makes you wonder how this came to be.
Movies found: 804 | max movies per page: 10 | Showing: 81 - 90
Previous
Next