BoiledDown

.net




If everyone's a critic, then so are we!
Carrie (2013)
Girl with telekenetic powers and a hideous religous freakmother is being bullied one time too many
Wittenberg
25-07-2014

Identical yet inferior to the original
Who ordered this? A really pointless remake that does everything exactly the same, except for in the eerie atmosphere and masterful cinematography of the original. The only thing new is that the kids now have mobile phones with YouTube. Breathtaking. Moretz is overacting badly too.
Risen
Meteors crash on earth causing death among the nearby inhabitants. An xeno-astro-expert is called in to help.
Wittenberg
13-09-2021

Good setup undone by some unfortunate desicions
The setup is similar to "The Arrival", which is a good thing. The first half is also decent enough. But to make the expert such a depressed, lifeless character doesn't do any favors to the already slow-ish movie, and the plot twist is smothered in overblown flashbacks. Some poor CGI at places, too.
Resident Evil: damnation
A seperate side story of the franchice? I don't know what it is. Hero vs monster things
Wittenberg
08-05-2021

Somewhat cool, mostly hollow and pointless
It probably looked awesome when it was released. Today it looks okay, and has some reasonably intense Resident Evil abominations running around. But I couldn't care less about the lifeless hero dork, or the vague story that came from nowhere and went nowhere. Not even sure what this is?
Hercules
Hercules and his companions help out a king against an evil army, but has he been fighting on the right side? And is he really a demigod?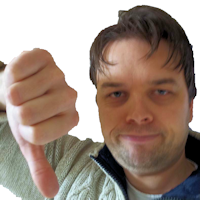 RockmeNow
30-12-2014

Superficial B movie, somebody wake me up afterwards please
I will not spend many words discussing this movie. So I leave it with this...
Wittenberg
07-12-2014

A bit boring
The large fights and mythical creatures should cater for some entertainment, but Hercules is a bit of a a B-movie dork, it never reaches anything deep, and frankly I was actually quite bored most of the time. They way they tease about Hercules' skills and origins was a nice find though.
The Great Raid
In WW2 soldiers undertake a daring missing to rescue prisonors from the Japanese Abanatuan camp
Wittenberg
15-01-2017

Felt like a movie, not a war rescue mission
I don't mean to sound disrespectful about this amazing operation, but I wasn't to keen on this movie. I constantly felt I was watching actors playing soldiers and prisoners, with unrealistic over rehearsed lines ruining the mood. The cliched and disconnected 'war movie music' didn't help either.
A Good Day to Die Hard
McClane helps out his son, who appearantly is involved in some CIA operation in Russia
Wittenberg
15-09-2013

Boring high-octane action. Huh?
Contains some decent old-skool car chases and explosions, but none of it really becomes exciting. The story starts of clumsy and distant, then becomes bland and uninteresting. Definitely misses the Die Hard vibe.
Terminator Dark Fate
More or less the original story but with more females
Wittenberg
25-04-2020

No
Some action scenes successfully revisit the hard-hitting robot fights and good old car chases. But my god, Sarah Connor is a hideous, disastrous character now and the other ones have to deliver some pretty painful dialogue as well. The forever recovering evil cyborg got boring, too.
Expiry
A couple fails to have children before the expiry date of their relationship, then a bracelet makes physical contact impossible
Wittenberg
25-04-2021

Too thin
This almost sort of worked, as a minimalistic, futuristic story of a forbidden relationship. But after a while it starts to loose momentum, the therapy sessions (?) with some sort of HAL computer seem endless and pointless and the final escape scene brings it to amateuristic levels.
The Nun
A horrorstory based around the creepy nun from The Conjuring 2
Wittenberg
10-12-2018

Relies on scary nuns in alleys, not on a good story
While the dark abbey and nun figure do look terrifying, it soon becomes evident that this simply a stack of people slowly walking through creepy corridors and slowly turning their heads towards the next jumpscare. The story or built-up is seriously lacking and it started to bore me.
Kill Command
Future space marines go train against robots in the woods, but then the robots start to become agressive beyond the program.
Wittenberg
11-09-2016

Nice robots though
Some guys were quite adept at making some good scifi designs and robotics, but not at making a movie around it. The combat lacks tension, performances are underwhelming, there's a lot or repetition and I fell asleep twice.
Movies found: 724 | max movies per page: 10 | Showing: 101 - 110
Previous
Next