BoiledDown

.net




If everyone's a critic, then so are we!
Veronica
Ouija board. Trouble.
Wittenberg
03-08-2018

Familair but with it's own sauce
Story wise it is familiar material, but the scares are quite subtle and less hysteric than usual. I liked the Spanish vibe on this and especially the three kids were great. But why it's hailed as one of the scariest movies ever made, I have no idea. The music sounds outdated and isn't helping.
Velvett Buzzsaw
A newly discovered range of paintings from a diseased, unknown artist, causes jalouzy, death and insanity within a high-class art community
Wittenberg
29-10-2021

Too sterile to make me care
I guess this inside look into the world of art management and competition for the rich make it worthwhile, but the things going on later are not shocking, strange or thought-provoking enough to really take it to a higher level - They left me as cold as the characters themselves.
Vanishing Waves
Science team tries to save a comatose patient by connecting her brain with that of a a healthy subject.
Wittenberg
10-09-2014

Kills it's darlings
Much to my regret, this movie kills most it's wonderful, imaginative and tasteful scenes, by endlessly dwelling in them. The unprofessional and unlikely science guy and his motivations are also a dissonant I wished they had left out. Too bad, as this had potential for becoming a mesmerizing gem.
Valhalla Rising
A mysterious, mute and invincible viking warrior is reluctantly asked to join other vikings in search of the promised land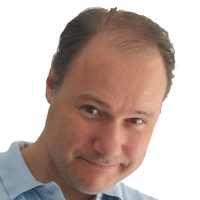 Wittenberg
25-09-2022

Somber viking tale
This somber, raw and quiet movie, only occasionally augmented by bearded vikings mumbling a few words, is quite a slow burner but is intense nonetheless. It worked for about 3 quarters in, after which I started longing for some action or plot development. Still, a nice change of pace.
Valerian and the City of a Thousand Planets
Valerian and Lauraline are asked to help save a giant space station, but discover a dark secret along the way
Wittenberg
08-08-2017

Beautifull, wonderfully sassy but utterly convoluted
For the first half I was able to just let the crazy bubbly actors and colorful nonsense be and enjoy the ride. But after she stuck her head in the jellyfish, he watched a strip show to gain access to a transformation suite, I got tired and bored of the endless barrage of convoluted STUFF going on.
Vacation
The Grisswold family offspring attemtps to reach Walleyworld yet again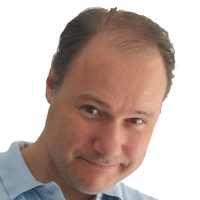 Wittenberg
27-12-2015

A pleasant, very funny surprise
Expecting this to be remotely entertaining at best, I found myself laughing out loud numerous times, which made me realize what a rarity such movies have become. A very funny movie with Applegate and and Helms showing they totally get the vacation-movie heritage and humor.
V/H/S: Viral
A bunch of unrelated horror fantasy stories, except that they all contain some amount of filming. Not necessarily on VHS though.
Wittenberg
05-07-2015

Messy
I'd like to think there is a deeper meaning behind the foul nastiness. But it felt like an unpleasant, loud and incoherent peak in some perverted minds' shock fantasies. 'Yeh so like there's skate dudes and then zombies come.' End of story. That parallel dimension thing was alright though.
V/H/S aka VHS
A collection of stories, glued together by a horry story, involving various videorecordings of horrific events .Though not all on VHS it seems.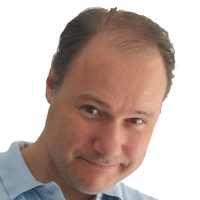 Wittenberg
17-12-2017

Loud noise but plenty to make up for it
The hard, restless cuts and loud music can be a bit much, but I did think they have a unique mood going on, there are enough memorable shock moments. And what really struck me was the natural and believable acting throughout, which made the entirely adolescent cast bearable for once.
V/H/S 2
Here's more bloody horror stories caught on tape
Wittenberg
03-03-2018

lacks inspiration
It sticks with the formula and delivers a healthy dose of blood and horror, but this time it felt less inspired and original. Some scenes started dwelling and had me going: get on with it! Also, the alien story was out of place and out of touch.
USS Indianapolis: Men of Courage
This ship went on a secret mission to deliver the atomatic bomb, but was sunk on the way back, leaving the few survivors in hellish waters
Wittenberg
26-02-2017

Overreached
This movie's overblown ambitions of doing war, drama, survival, courtroom and romance contrast sharply with bad fx, uninspired screenplay, half-baked actors and dodgy editing. I was bored watching those men get eaten by sharks, which can't be right!
Us
A family is assaulted in their vacation home by... themselves?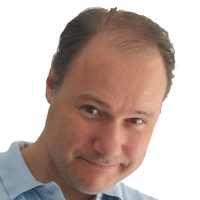 Wittenberg
26-03-2019

An interesting horror that is adequately scary
An original, gripping and quite tense horror movie that had me talking and pondering long after it was finished... which is a good thing that I find increasingly rare. I just thought that it felt short on being truly scary or under the skin, the way I thought it would be.
Upstream Color
Woman is force drugged some sort of maggot. From there on, you figure it out.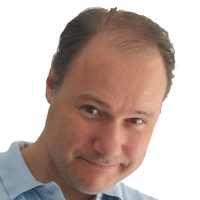 Wittenberg
24-10-2014

Unique experience if you're up for it
Confusing, strange and distant. But at the same time, by shutting the viewer completely out, you can just observe like a fly on the wall, and become intrigued in the process. Did I sound like I swallowed the maggot just there?
Upside Down
Two lovers, each on different but nearly touching planets with opposed gravities
Wittenberg
27-10-2013

West Side Story turned on it's head
It's a wonderful movie with a big heart, but the lovestory in it just doesn't quite reach the same level as the visuals and original ideas.
Upgrade
Man looses his wife and spine after a brutal accident and assault. An implant of a autonomous chip gives him control again, along with some new skills that come in handy for revenge.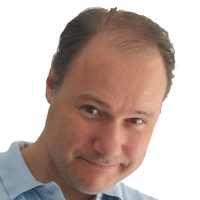 Wittenberg
12-05-2020

Cool man
A stylish, fresh movie with some very cool fighting scenes and a nice mix of sci-fi, action and some humor.
UP
Dredding a retirement home, an old man uses balloons to fly his home to South America for a longlost adventure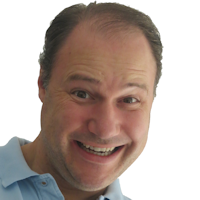 Wittenberg
12-05-2018

A Pixar Pinnacle
Only Pixar could have made a crazy, highly original story like this work so beautifully. It makes fun of the elderly yet respects them at the same time, it looks great and it features splendid music. A truly heartfelt gem and unique adventure.
Uninvited, The
After psychological treatment, a girl returns to the home where something terrible happened to her mother, and dad's new love interest has moved in as well.
Wittenberg
22-09-2018

Story is good, other aspects lacking
The horror elements play a supportive role to what is essentially a crime/mystery story, which I found a nice change. There is also an satisfying twist that I did not see coming. Unfortunately, the acting and lines felt superficial, and the lead actress' single-expression face isn't helping.
Unholy, The
Fallen journalist accidently stumbles across a woman performing holy miracles in a small town, but how benevolent is she?
Wittenberg
06-02-2022

Fair story just not exectuted well
The story used as a framework is decent enough, but unfortunately didn't quite take off. Everything is a bit uninspired and doesn't seem to connect well (man dies under a burning cross, everyone just goes to the next scene). So we're left with some lackluster scare jumps and unscary horror.
Unfriended
A single shot view of a computerscreen of a girl hanging out with friends on the web, when something dark from the past comes to haunt them
Wittenberg
04-09-2015

A novel and well executed horror idea
A bold idea that works surprisingly well and provided a unique scary movie. For sheer originality I wanted to rate this higher, but for that it would have needed more than these unappealing teen characters and a slightly more refined plot.
Underwater
People have to find their way up to the surface when something assaults and crumbles an underwater station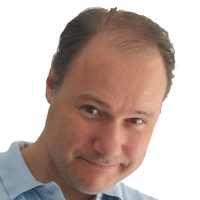 Wittenberg
27-04-2020

Not much new but still good underwater thrills
This was unexpectedly solid in fact. Not much wrong with the underwater and alien excitement at all. It is let down by the rather linear story with no real surprises, and looses an entire point for awful appearance of Stewart. God I wish she looked like she did in Camp X-ray in this.
Under the skin
Alien version of Scarlett Johannsson looking for men who will not live to tell about their close encounter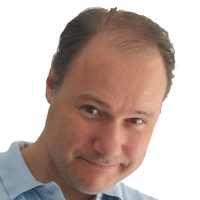 Wittenberg
09-11-2014

A pleasant mystery
The mystery of not quite getting what is going on really adds to suspense and intrigue and this stylish scifi. Low profile in an effective way, but the many long scenes can be a bit much at times.
RockmeNow
04-08-2014

Bit weird and unsettling, but nevertheless interesting and sensual
A must see for those interested in original alien movies, Scarlett Johansson, or both. Partially filmed with standard digital cameras, providing a successfull hidden camera experience. Visual effects from the eighties and creepy sounds throughout the movie provide the cherry on top.
Unbroken
The strory of an athletic runner who crashlands during WWII and becomes POW in Japan.
Wittenberg
05-08-2015

Sligthly unemotional
An impressive story that is filmed tidily and with class, yet is a somewhat numb and flat experience, making it miss out on the impact it should have had.
Unborn, The
Two security officers guard and secure and builing the night before it gets demolished. Strange things happen.
Wittenberg
31-07-2021

Familiar, but done right
Although we certainly have seen similar things, I thought this was well above the norm. Apparently there is still merit in horror featuring walking around dark places with flashlights. The atmosphere is creepy and unnerving, and I liked the lead actress slowly loosing her cool.
Ultrasound
Due to a flat tire man is forced to spend the night at strangers, but it marks the beginning of his entire reality falling apart
Wittenberg
14-04-2022

Intriguing but executed a bit dull
It is hard to follow, but in a nice, mindfuck twisted way, and it is carried on a diligent synth ambient track as well. But something about it is a bit simplistic and uninspired, like the creators were more interested in the idea itself that the presentation of it.
UFO
Talented math student gets obsessed with a brief UFO sighting. Not only to find out about their intentions, but also the coverup surrounding it.
Wittenberg
09-02-2019

Intriguing little UFO tale
I was sort of waiting for a movie like this. Make the UFO secondary, and focus on what it does to people. This one sort of does that, and I was quite amused by it and liked the central role of mathematics. It can feel a bit low budget at times, but overall: yeh, a smart and nice surprise.
Typewriter
Family movies into a new home with a cursed, but sought after, typewriter in it
Wittenberg
24-11-2019

mixed
It mixes a lot of themes with varying levels of success. There's horror, but also humor, mystery and sometimes it's almost a children's movie. Likewise it is mixed in quality. Sometimes creative and intense, but quite slow and a bit dorky at others. But it does have a unique vibe that sets it apart.
Two days one night
A woman recovering from depression finds out she is going to lose her job, and starts fighting back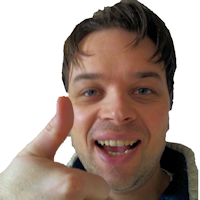 RockmeNow
13-02-2015

Okay
Slow paced movie with a rather straightforward plot, nevertheless managed to keep my attention. Interesting insight into moral issues that people are facing while struggling forward in current day society.
Tusk
Vlogger stays at a man's mansion to do an episode on him. But the man has plans to turn his guest into something else.
Wittenberg
19-05-2023

Sad horror, but without real impact
It's definitely out of the ordinary. Partly body horror, but I also found something very sad about it. The overall feeling however, is that of a student joke - especially after the end scroll. Somehow all the misery sort of passes you by.
Turist
After a man's unheroic behavior during an avalanche, both the skiing vacation and relationship with his family is falling apart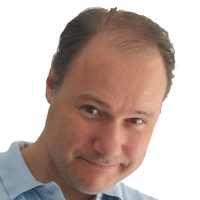 Wittenberg
03-02-2018

Intriguing and very well acted
It beautifully showed how this single event was slowly infecting and spreading like disease in their marriage, courtesy of the textbook acting and gentle pacing and camera work. One of those movies I didn't plan on watching, but couldn't stop once I did.
TrollHunter
Found footage of a filmcrew following a trollhunter in Norway
Wittenberg
11-11-2013

Could have been much better if we believed in any of this
The shaky shots in darks woods are effective, as are the sound effects. But the movie is running out fuel quickly, the trolls are a bit too much to buy into the 'actual footage' thing, and the filmcrew are both scared out of their wits and rather indifferent about their adventures at the same time.
Troll
A paleontologist (?) works with the government to prevent an accidentally awoken troll to thrash Oslo.
Wittenberg
06-12-2022

Only the monster is unique
Trolls are nice monsters for a change, and I somehow expected this to have a Nordic class of restraint, mysticism and folklore. Instead, they went with a full-on Hollywood blockbuster monster-movie vibe, with all the tired cliches and annoyances that come with it. Like you've already seen it.
Triple 9
Corrupt agents doing one more gig get caught up in a swamp of distrust
Wittenberg
27-12-2016

Gloomy and effective but not very involving
It's good to see some dark, well-acted, sweaty, and straight up bad cop action again, with effective action/violence because it doesn't want to over dramatize or orchestrate anything. It would have helped though, if we knew a little bit more about these guys so we can sympathize a little better.
Triangle
Shipwrecked friends climb onto a passing ship, but it is hardly an improvement....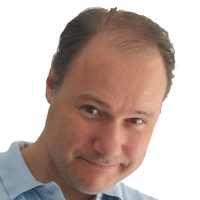 Wittenberg
16-08-2015

An great story, executed slightly dull
Direction and performances are a bit uninspired, contrasting with a really nifty and clever story that keeps your attention all the way. Even my wife stayed awake for this one.
Triada
Woman finds she's part of a triplet seperated at birth, and some dark secrets surrounding this situation
Wittenberg
12-03-2023

A couple of problems, but still enjoyable
We enjoyed this little crime puzzler, but I thought is was a little overacted and implausible, and the ending - where the evil nemesis elaborately tells about the masterplan - seemed like an out of fashion James Bond maneuver. The final showdown was disappointing, too.
Trench 11
Near the end of WWI, a group of soldiers investigates an abandoned German underground complex to find out what they did in there
Wittenberg
26-01-2019

A bit underwhelming
The premise sets up a decent mysterious and scary atmosphere, but after a lot of flashlights in endless, similar looking dark hallways and disappointing bad guys, the thing runs out of fuel and fails to reap the claustrophobic possibilities.
Tremors
Texas country folk dealing with massive worm-like creatures attacking their tiny town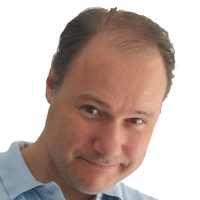 Wittenberg
25-05-2019

Cheesy at it's best
Even when it was made, it already was silly, cheesy and ridiculous as can be. But it also managed to be an irresistible and charming combination of fun and dumb action that make it a classic. Every time I stumble upon it, I just cannot switch it of.
Transformers: Dark of the Moon
Something with large and loud robots helping some kid and earth
Wittenberg
15-06-2013

Unbearably loud
That's it. I have grown old. Some years ago, I would still have fallen for the stellar CGI and non-stop heavy duty action. But as off now, I can no longer stand this hysteric, over-the-top, screaming insane action and was struggling not to switch this off.
Transformers: Age of Extinction
The humans built their own transformers, not realizing what they created. Autobots come to the rescue.
Wittenberg
30-10-2014

near torture
This movie looks AWESOME and is a production triumph. You can however, barely watch this. It is crammed with excessive, loud, stupid, endless, insane action, terrible humor, restless angled camera shots, rushed montage, cliches, bucket loads of kitsch and oversaturated color. Somebody make it stop.
Transcendence
The soul of a murdered AI scientist is transfered into the system. Will he play nice?
Wittenberg
21-12-2014

Underwhelmed
This subject is right up my alley, but this movie is not. The conversations are a bit gibberish, the science lazy, the action misplaced.
Trainwreck
Promiscuous and drinking woman is struggling to make a steady relationship work when she meets someone special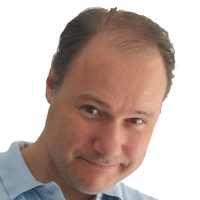 Wittenberg
08-07-2018

Well made and well acted
The surprisingly warm and talented cast, including Amy Schumer herself, make this movie flow wonderfully and naturally, providing plenty of smiles and a general good feeling along the way.
Train to Busan
A man takes his daughter on a train to Busan, just as a zombieoutbreak is happening.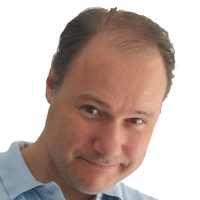 Wittenberg
16-12-2018

Original and exciting ride
While the zombie behavior seemed a little outdated and borderline caricature, this movie offers a lot of thrilling and quite original scenes that kept me on the edge of my seat throughout.
Touch Me Not
I think it's about a woman trying to break through her fear of intimacy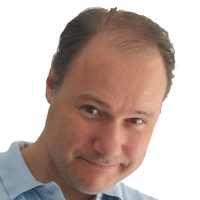 Wittenberg
07-05-2023

Experimental sexual therapy
No, it's not soft erotica as the description might seem to suggest. Instead, it is an experimental, wandering movie that explores the meaning of sexuality to remarkable people. Cold due to the bright lights and analytical style, yet intimate by letting us in.
Total Recall (2012)
Man inserts cool secret agent memories in his brain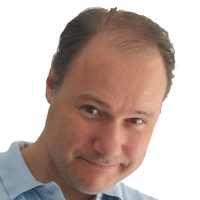 Wittenberg
16-08-2013

A very decent sci-fi action thriller.
If you manage to NOT see this as a reboot, it's a fine sci-fi action flick with some great designs.
Top Gun: Maverick
Maverick is called back to train a team destined to do the most dangerous mission ever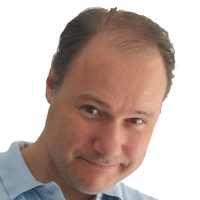 Wittenberg
06-06-2022

The people don't work for me anymore, but the flying does
I had some trouble buying into the somewhat desperate portrayal of these pilots as beautiful, perfect, witty, slick, hip beings and the insubordinate way they go about their briefings and missions - even if this is Top Gun. But hell yes, the air footage and final combat makes up for it.
Tomorrowland aka Project T
A rebelious teenage girl is the chosen one to glimpse into a future world - and save it too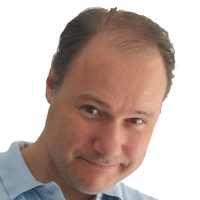 Wittenberg
27-05-2015

Gorgeous but Disney
For younsters, this is a splendid and exciting space adventure with a great spirit. Grumpy old men like me need to deal additionally with the miles thick morals, and the over-smart main character and her indifference towards the amazing things she encounters.
Tomorrow War, The
People are send to the future to help fight a loosing war against an alien invasion
Wittenberg
04-07-2021

Forgettable and hardly interesting
While the time traveling does add something to the alien invasion genre, most of this felt quite cliched and tired. It's one of those movies seems to think it doesn't have to be exciting, involving, innovative or believable because it's just a blockbuster with a lot of money. Wrong.
Tombraider
Lara sets of the Japan to look for her long missing father, who was investigating a mysterious tomb on a desolate island
Wittenberg
03-02-2019

Faithful videogame recreations don't automatically mean it's good
It follows the game really closely, and some of the scenes and scenery were really familiar. But, as much as I loved these games, seeing it recreated with real people just falls short and makes everything shallow, predictable and lifeless. I Guess this exemplifies the problem with videogame movies.
Tokyo Gore Police
A special police officer is on an assigment to take care evil modified humans, which involves a lot of bloodshed
Wittenberg
23-03-2023

Entertaining blood fountains
For the most part I was very entertained by the bizarre atmosphere and blood fountains. It's a nice doze of insanity that is so over the top you can enjoy without remorse. After a while though, it did get a bit pointless and clueless.
Titane
Woman goes on a killing spree and then hides by becoming someone's son. I kid you not. Also, something with cars.
Wittenberg
06-04-2023

Strange, unpleasant yet secretly fascinating
One of the strangest movies I have seen. I found it an unpleasant experience in ways I had not felt before. Everything is just so confusing, nasty, sweaty and ugly. But at the same time I was fascinated enough to look up the director and will keep track of her future works.
Titan, The
On a diminishing earth, some humans are experimentally transformed so they can live on the moon Titan
Wittenberg
12-08-2018

Experiment failed
It started okay-ish with a potentially interesting story and decent actors, but it is let down by a slow pace causing my attention to wander off several times, and then the story falls apart as it becomes incomprehensible and weird.
Time Trap
When they try to recover missing persons from a cave, it seems that in there, there is something wrong with time
Wittenberg
15-08-2020

Great idea cannot overcome B-movie atmosphere
I love the idea, and it's one that could have worked beautifully with limited budget and resources. Unfortunately, they went with rather dull, unimaginative characters delivering cheesy lines and doing crincy things, which results in a fatal B-movie atmosphere. Too bad, they were on to something.
Movies found: 915 | max movies per page: 50 | Showing: 51 - 100
Previous
Next