BoiledDown

.net




If everyone's a critic, then so are we!
Noah
God asks Noah to built a boat to save all animals from the upcoming global flood
Wittenberg
21-09-2014

Strong but very religious (duh!)
Strong and well made epic. Once they are on the boat, the endless contemplations about God's intentions and whether killing baby's is ok, is quite a lot to take in.
No Country for Old Men
A sherrif, hunter and hitman get involved when a bag of money is left after a deadly showdown in the desert
RockmeNow
30-12-2014

Intense movie
This movie sucks you right in, forces the viewer to smell the desert and all the rotten things that will happen later on. Great acting, intense experience...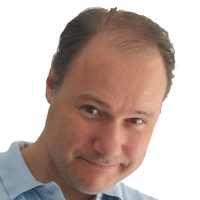 Wittenberg
21-09-2014

Hot and involving
The Texas desert heat oozes of the screen, as does a firework display of class acting. The slow pacing only contributes to the constant feeling of stress and dredd of things to come.
Ninjago
The green ninja is having daddy issues, so he and his team venture into the jungle to find the ultimate ultimate weapon to defeat him
Wittenberg
11-10-2017

Unbalanced
These LEGO movies will deliver the frantic action and fun, but I found it an unbalanced with a restless first half and then too much over-emotional scenes in the second one. But who am I? My son rated it 9.5.
Nightingale, The
After unspeakable cruelty was done to a woman and her family, she chases down the perpetrators through the Tasmanian bush, with the aid of a native aboriginal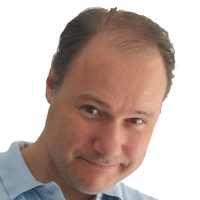 Wittenberg
12-05-2020

Heavy, but very good
It covers a lot of heavy-handed subjects (racism, revenge, rape, murder, repression) and inevitably features some tough scenes. But it has all been done really well. I liked how during the revenge part she remained fragile and insecure, and didn't have sudden superskills that came out of nowhere.
Nightflyers
The crew on a spaceship, on it's way to make contact with alien lifeforms, finds itself in more and more peril as they come closer
Wittenberg
18-03-2019

These poor series still contain enough mystery to make it worthwhile
So for this monumentally important mission, they assembled the most insecure, insubordinate, fashion-conscious and unstable crew they could find and make them improvise the entire mission in an insanely incoherent way. But apparently I love space mystery so much that I still watched it. All of it.
Night House, The
After her husband commits suicide, the widow starts to experience strange things in the secluded house he built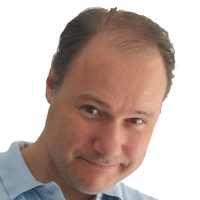 Wittenberg
24-01-2022

A subtle but very satisfying horror
Wow, this really worked for me. The horror elements are subtle and tasteful, the evolving mystery is enticing and the element of grief is mixed in well. But mostly, I was quite stunned with the lead actress, who totally nails it and makes everything work beautifully.
Next
A guy can see two minutes into the future, which brings him into trouble when he is asked to help prevent a terrorist attack
Wittenberg
20-12-2014

Idea not fully utilized
It's a nice idea that provides some fair entertainment. But a nuclear terrorist attack is not the most inspirational thing they could have done with it. The 'gift' soon becomes gimmicky and the story a little standard.
Neon Demon, The
Unbearably beautiful girl tries a career at modelling, but her beauty leads to a dark place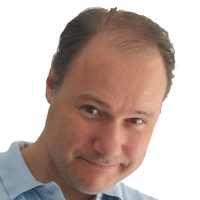 Wittenberg
07-12-2016

Beautiful contrasts
The beauty of the girl amidst the cold neon lights and people, which I guess symbolizes the harsh nature of the modelling world, works out great. It then builts up to an even greater contrast with death and gore, without ever becoming cheap or revolting. Wow.
Nekromantik
Couple has a fascination for collecting bodyparts, but when he brings an entire corps to have sex with, it puts their relationship to the test
Wittenberg
29-07-2022

Unpleasant but enticing curiosity
It is made poorly and looks amateuristic, but the sight of someone licking the eye-socket of a decayed corpse still makes this have an impact way bigger than it's budget would have you believe. Vile and uncomfortable, but also unique, brave and an interesting niche product to have experienced. Once.
Neighbors
Young couple with a baby has a fraternity move in next door. The war begins
Wittenberg
15-03-2015

Watching people having fun wasn't much fun
The lead actors put in a lot of energy and effort into it, but cannot save this mediocre comedy with a shortage of good jokes. The endless fraternity partying and self-contempted mayhem was rather exhausting to me.
Nebraska
A son goes on a trip with his dementing father who thinks he won a million dollar
RockmeNow
10-01-2015

A movie to remember
Touching and impressive movie about unfillfilled dreams, both the complexity and simplicity of growing old, and the love of a son for his father
Naked Lunch
Cockroach exterminator gets intoxicated by the poisonous gas and a surreal, bizarre story starts. Like typewriters that are mucus producing alien heads.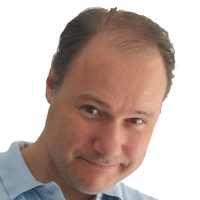 Wittenberg
05-09-2014

Bizarre, they way some like it
A little slowish perhaps, but pleasantly bizarre, strange and filthy in true Cronenberg style.
Mummy, The
Modernday thief digs up a mummy that wasn't supposed to be found, for good reason
Wittenberg
27-12-2017

Underperforms in many fields
A surprisingly boring flick that feels like it was made ten years too late and does a lot of things wrong. I was especially annoyed by the humorless role of the female interest, it never got scary or tense and it severely lacked some good music.
Mulholland Drive
Woman on her way to make it in Hollywood, finds a mysterious woman in her bathroom (probably not the best summary).
Wittenberg
25-11-2021

Should have triggered me, but didn't
The Lynch-weirdness comes in late and it quite small doses, so mostly it actually felt like a movie of girlfriends going on an adventure. I love being puzzled by surrealism, but in here it didn't seem to trigger me, or the subjects and themes were just too plain.
Movie 43
Teenagers scout the internet for a movie that doesn't exist, taking them through various bizarre movies as they go
Wittenberg
28-01-2014

fascinatingly unfunny
In itself I can see potential in the jokes on offer. But I just gazed at these clumsy, grime and bizarre sketches without laughing once, becoming almost fascinated in the process. It's one of those 'You need the right drug first' movies, but if you find which one, it could be hysterical.
Mountain Between Us, The
Man and woman survice a crashlanding in the snowy mountains, and now face survival as well as a developing forbidden love between them
Wittenberg
14-09-2020

Yeh sort of works
Throughout the film there's alternating scenes of them taking a few more steps, and then a much longer scene of them resting and developing feelings for each other amidst all misery. Both are fine, but none of them felt very profound.
Mother!
In an isolated house, a woman struggles with her husband's increasing tendency to have strangers stay over, up until extreme and paranormal levels (this description probably sucks, you tell me!)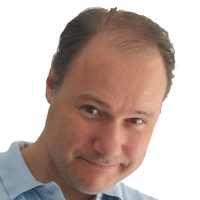 Wittenberg
28-09-2017

A different kind of horror
A reminder that horror and unrest can come in many shapes, not just ghouls and ghosts. A disturbing but very engrossing experience which I thought was fresh, well acted and intense. It felt great to see a movie again that sticks with you and leaves a goddamn impression.
Mother of No Destination, A
First, people that discover the immenent end of the world are hunted down, then the remaining people on a space ark are terrorized
Wittenberg
03-08-2021

Let's call it art
Listen, I really tried to look at this as a completely homemade, completely amateur movie, but even then I did not find any redeeming qualities. Maybe it's deliberately trying to be as bad as can be, so that it becomes art or intoxicating. I must admit I felt weird after watching it.
Mother / Android
When all butler androids turn roque against mankind, a pregnant woman and friend embark on a journey to a safe place
Wittenberg
14-01-2022

Good, misses some opportunities
A more than decent survival and motherhood story, but it could have been denser and nerve-wrecking in places. Also, there's a twist near the end that could have been huge, but it's almost like they didn't really follow up on it, and went with a rather swampy emotional ending instead.
Mosul
Young police officer joins swat team fighting ISIS
Wittenberg
20-12-2020

A raw, unpolished war story
There is something very loose about the story and directing, giving it a docu like atmosphere as you observe these brave guys like a fly on the wall. It also meant I was not over involved with them either, but it's a good watch nonetheless.
Mortal Kombat (2021)
Warriors are gathered to fight other warriors in another realm
Wittenberg
19-06-2021

A step closer to a good videogame movie
With a promising beginning, overall high production standards, appearance of several game characters and even some fatalities (which are oddly more gutting in the game than in the movie) this was close to an actual decent game movie. But the dull, flat characters and story again let it down badly.
Monuments Men, The
In WWII, a specialized group sets out to save artworks from destruction or being stolen by the nazis
Wittenberg
07-09-2014

A very boring movie
A moviesubject in danger of being boring. And despite the A-list of actors and undoubtedly good intentions, I am sorry to say that it is.
Monstrous
Woman and her son want to leave the past behind in a new house near a pond... but something lurks
Wittenberg
30-10-2022

Great reveal and vibe, but somehow didn't quite nail it
The reveal at the end, and some pondering on my part, made me realize this is actually a pretty clever movie. But the bubbly 50's colors and cartoonish acting of the mother, while creating a unique atmosphere, sort of diminished the scares - which were already a bit cliched.
Monsters of Man
Secret field test of killer robots goes wrong when innocent tourists and a an ex-navy seal are at the wrong time and place
Wittenberg
26-07-2021

A lot of reasonable ideas, but no great ones
Despite some really good CGI and adequate amusement, it felt a bit like a mixture underdeveloped themes. Grim violence involving children, the tourist' perspective, the robot operators perspective, the evil corp involvement and a jab at robot existentialism that didn't take of.
Monster Hunter
Army ranger accidently winds up in another dimension where she must fight monsters
Wittenberg
21-03-2021

Awesomeness that left me cold
Such a potential premise, such a big budget, yet still so uninteresting and shallow. I thought only the finale back on earth was somewhat badass. The movie seems to look a lot like the game it was based upon, so perhaps fans will get more out of it.
Monster, The
Mother and daughter get stranded on a desolate forest road, where something lurks in the dark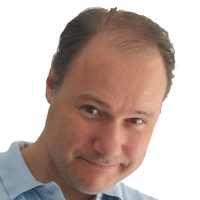 Wittenberg
22-03-2017

Mostly a simple idea done well
This move has a nice, confident focus on a single plot: two women facing a monster. The performances are really good and the movie is effective most of the time. After a while though, I was kind of done with their screaming and sobbing, and the initially charming simplicity began to work against it.
Mobile Suit Gundam: Hathaway
Didn't really understand it. After a heroic rescue from terrorists, a guy is stuck with a myserious woman. Also, robots.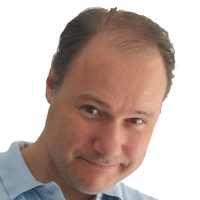 Wittenberg
26-07-2021

A mature and pretty Anime, with some problems
While there are some anime annoyances, like bizarre behavior of all females, this had quite a mature, restrained atmosphere in which the Gundam action was secondary. I couldn't quite follow it, but was impressed by some gorgeous visuals (like nature and downtown cities) as well as the music.
Moana (aka Vaiana)
Against the orders of the tribe, a native pacific island girl sets sails to sea to bring back the liveforce that got lost in a divine quarrel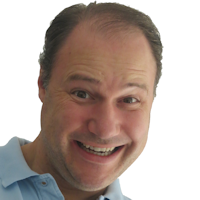 Wittenberg
15-01-2017

Wished I was there
Another fantastic and original animation with gorgeous tropical scenery and oceans, excellent characters, laughs and it also manages to reach inside. Even the moral lessons and songs were fine by me.
Mitchells vs. the Machines, The
Chaotic family faces a robot invasion as well as the struggles with each other
Wittenberg
13-05-2021

Frantic fun
A bubbly and perky move that is good for a few laughs. It is really up to date with internet fun, memes and mobile phone lifestyle (So it will be obsolete a few years from now). Like other Sony movies, such as Hotel Transylvania, it is very fast and hysteric, sometimes tiring me down.
Mission Impossible: Rogue Nation
The IMF team, suspended by the government, still carry on to take down a secret terror organisation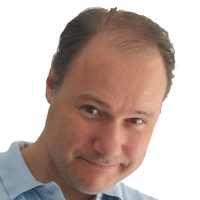 Wittenberg
16-08-2015

Another solid episode
As always, these movies guarantee plenty of really solid slick and tense action. This one starts to lean towards a James Bond vibe, skimping on the outrageous impossible stunts. It's still fab, as long as you can take in the endless layers of "HAHA it was all part of some amazing plan!"
Mine
After a compromised mission, a soldier hears a mine arm under his feet, leaving him standing pined-down, helpless all alone in the desert
Wittenberg
10-09-2017

Overreached
A courageous idea that requires a level of acting and screenplay that this movie unfortunately does not have. Near the end it derails in a swamp of endless cliched flashbacks and emotional scenes that had me begging for it to stop.
Million Ways to Die in the West, A
Out of place cowboy is dumped by his true love, but gets unexpected help to win her back
Wittenberg
01-03-2015

Why the story?
Come on people! Why didn't they just parody the hell out of western movies in true McFarlane style? An ineffective mix of some brutal and bold humor drowned in an uninteresting and righteous love story.
Midway
About the famous WW2 battle in the pacific, after Pearl Harbour
Wittenberg
23-12-2019

I feared worse
There's the inevitable movie cliches. The main gum-chewing hero was annoying as hell. But I like how his character changed as he was given responsibility, and the movie features plenty of well done and good looking battle scenes. Yet none of it really stuck as I left the theater.
Midsommar
Some kids, one heavily traumatized, visit a Swedish summer ritual. Gradually, the true terryfying nature of the festivities is revealed.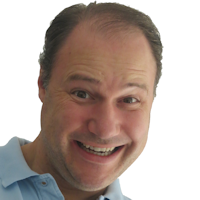 Wittenberg
21-08-2019

Horror redefined
More than the great acting, masterful built-up, gruesome imagery and deep, lasting sensation of dread, I guess it is more important to point out that this movie makes most other horrors seem like bland, generic, jump scare crap. This is unique, fresh and it still haunts me to this day.
Midnight Sky, The
Amidst a worldwide cataclysm, a man at a northpole research station attempts to warn a spaceship not to come back to earth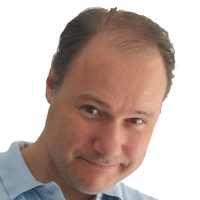 Wittenberg
03-01-2021

Nicely done, but minimal
It's lovingly made and compelling throughout, but it is suffering somewhat form the minimal story. Sometimes this leads to a pleasant slowburn pace, but at other times it is struggling to fill up time, with events that seems irrelevant for the overall story.
Midnight Mass
A new priest comes to a small island with a deeply christian community. Alongside miracles, he brings something more sinister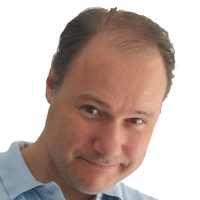 Wittenberg
25-11-2021

Reli horror story with pleny of class (and monologues)
Very atmospheric, with a calm but steady pace, a slow but addictive built-up of mystery and loads of interesting characters. Many tend to talk in long, long, monologues which impresses at first, then starts to feel unnatural, then slowly become too much and even get in the way of the finale.
Michiel de Ruyter
The life of Michiel de Ruyter, portrayed in 151 minutes
Wittenberg
03-04-2016

Too presumptuous for it's own good
I can appreciate the detailed depiction of this era and it's sea battles, but this movie insists it is a 'real' pro movie with an overload of cliche movie tricks like slow-motion, too much pretentious music and lord knows how many sub-bass boom sounds - sometimes for no reason at all.
RockmeNow
24-07-2015

A mixture of overly dramatic cheap cinematic tricks and shallow acting
Highlights of the movie are the battles at sea, which are rather convincing. Perhaps also somewhat interesting in terms of historical information about this legendary dutch admiral, or for people familiar with the locations this movie was filmed ( I recently visited Vlissingen myself).
Mermaid Down
Mermaid is caught, her tail is cut off, she grows legs and ends up in a asylum with weirdos. Yes.
Wittenberg
09-05-2020

A weird failure
Is this REALLY the best mermaid story they came up with? It is ludicrous, strangely paced and uncomfortable throughout. It's like the makers were so increasingly ashamed of this movie that they tried bury it up in increasing levels darkness. The frequent 10/10 scores on IMDB are a deep mystery.
Men
A woman retreats to an English cottage to proces a violent and traumatic divorce, but the local strange men only bring more horror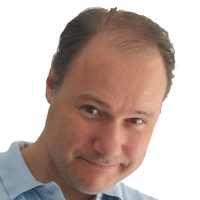 Wittenberg
03-07-2022

A well thought out and intriguing horror
The simple setup gradually unfolds a lot of depth, symbolism and metaphors without being pretentious. Uncanny without cheap tricks, with a spot-on atmosphere. The finale is spectacular too; no matter how bizarre it was, it somehow made sense.
Memoria
Woman occasionally hears a sound that noone else does, and sort of wanders about trying to figure it out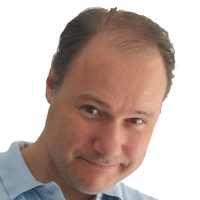 Wittenberg
22-08-2022

Not suitable for jitterbugs, quite magical for the rest of us
This will put you to the test, as it consist entirely of static shots that take an eternity and in which very little appears to happen. It may be a bit arrogant and pretentious (and boring?) at times, but the setup also constitutes a serene, mysterious and hypnotic atmosphere that is very special.
Melancholia
Depressed woman and somewhat disjointed family retreat to a luxury countryhouse on a golfcoarse to get ready for a planet flyby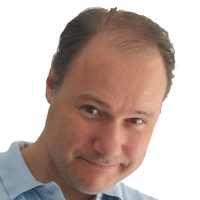 Wittenberg
28-06-2014

The beauty of sadness
This slow, depressing but fascinating study makes global disaster 10 times more profound than Armageddon ever did.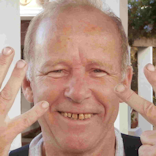 hente
11-10-2013

Earth is about to collide with another planet
Astro-nerds will stumble over the technical flaws in this visual treat. Not a movie to watch any time of the day or night but only when you feel down and mellow wanting to go all the way into yourself. Lesson: only the depressed can help us in times of disaster because they have nothing to loose.
Megamind
Two rival aliens crashland on earth. Since one of them seems predestined to be the hero, the other one reluctantly sets out te be the evil villain
Wittenberg
01-11-2015

Ok humor space adventure
A reasonable adventure with a few good laughs, but overal it sort of lacked the spark is paced a bit too slow.
Mega Shark vs. Kolossus
Megalodon strikes yet again, and an awoken giant robot adds to the misery
Wittenberg
02-10-2016

It lives up to it's title
So yeh, everything is bad about this movie. But it's not snugly enough to reach the elusive so-bad-it's-good status, even though it was off to a good start with the deep cleavage power babes piloting the subs.
Meg, The
Deep sea researchers end up in a fight with a Megalodon (which is a really big shark)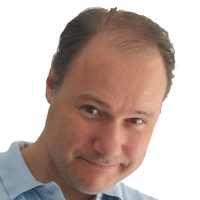 Wittenberg
17-08-2018

A bad movie done right
The characters inhabiting this world can be quite cringy in terms of stereotyping and trying to be witty all the time. But this still is an enjoyable and pleasantly over-the-top shark movie as long as you can shut your brain off.. and don't mind that every scare effect is the same: suddenly shark!
Maze Runner
Not knowing why, a guy wakes up in between fellow victims - all surrounded by a giant maze with monsters in it
Wittenberg
11-07-2015

Improves with age
Upon first viewing I was annoyed by unnecessary vague way everyone talks and the focus on their petty problems instead of the maze itself. And while these problems are real, upon second viewing the core adventure - with some mystery, action and horror - became more evident and enjoyable.
Matrix 4: Resurrections, The
Neo, living in the matrix again as a guy who made a matrix game, goes back into the matrix to save Trinity, who is in the matrix.
Wittenberg
28-02-2022

This time, the mindbender is the movie itself
I am not sure how a 4th sequel could have worked or what I wanted from it, but surely it wasn't this. I hate the lazy self aware 'meta' approach and the revisiting of classic moments. Nothing really works anymore, I cringed multiple times. An odd misfire, which makes you wonder how this came to be.
Matrix, The
Man wakes up to find that reality on earth is something quite different and dreadfull. Also: he is the one to do something about it.
Wittenberg
19-05-2013

Cannot believe how cool this is
Fantastic and brilliantly executed blend of science fiction, mindbending, martial arts, philosophy, violent action and special effects, with a deep and mind provoking story to glue it all together.
Martyrs
Quest for revenge ends up in horrible deaths for all involved: some things should remain unknown until the end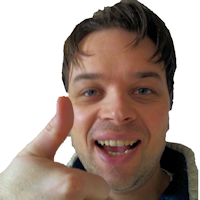 RockmeNow
17-09-2015

Blood, horror, and torture: at least I warned you
Lots of blood, torture and some horror elements in a movie that you will probably still remember years from now, but whish you wouldn't.
Martian, The
Left for dead astronaut on mars tries to survive
RockmeNow
15-01-2016

Mars revisited
Great visuals and rather convincing approach to the Mars hype (except for the last 30 minutes or so).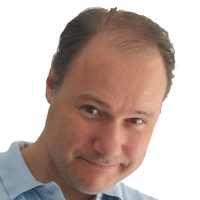 Wittenberg
23-10-2015

It's 'gravity' in mars. Or 'Cast Away' on mars.
A splendid, sharp looking and wholefully exciting space survival adventure. It's fantasy of course, but with just enough ties to science to make you buy it. I thought maybe the high count of jokes and wisecracks sort of distracted from the gravity of the situation.
Marionette
Psychiatrist moves to Schotland after a trauma, but her new patient appears to be predicting the future with drawings
Wittenberg
27-11-2020

slightly dull but ultimately satisfying
It's starts a bit pale in terms of colors, performances and pace, but certainly interesting enough to keep you aboard. Then it goes quite deep in terms of layers and plottwist, yielding a rewarding and fulfilling experience for sure.
Movies found: 834 | max movies per page: 50 | Showing: 301 - 350
Previous
Next