BoiledDown

.net




If everyone's a critic, then so are we!
Starving Games, The
A parody of guess which movie
Wittenberg
21-08-2015

A turkey of the second kind
A rather dumb and unfunny fest of bad jokes, though some might still accidentally trigger a slight smile now and then. Not the worst of bad parodies.
Starship Troopers: Traitor of Mars
It's not just bugs that run over Mars, but an evil politician tries to destroy the entire planet - inhabitants included. Troopers to the rescue.
Wittenberg
25-10-2017

Ruined by the characters
Some of it looks dated, some of it looks quite good, some action scenes I liked. But it's all in vain, because of the ultra cheesy, cringe worthy characters that make it feel like a Powerrangers episode... but not in a good, satirical way like the original managed to pull of.
Starship Troopers
Friends sign in to combat terror from space. Both their skills and friendship are put to the test.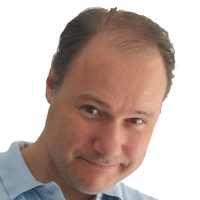 Wittenberg
26-08-2015

A brutal space fight that requires the right mindset
It all depends on whether you can appreciate the deeper meaning of incredibly cheesy barbie people have soap opera relationship quarrels - followed by dismembering fights with aliens.
Star Wars: The Rise of Skywalker
No point in describing this any other way than: the finale
Wittenberg
03-01-2020

Perfectly unimpressive
What a perfect Starwars movie. It has everything you could possibly want, done in a tasteful and beautiful manner. Yet I walk out the theater feeling indifferent, numb and with no desire to discuss, read up, rethink or relive any of it. I wonder if it's just fatigue, or something more fundamental
Star Wars: The Last Jedi
The last of the rebellion is being hunted down, so they need Skywalker to bring them hope. And a lot of other stuff besides.
Wittenberg
03-01-2018

Too much?
Despite a couple of awesome scenes and a praiseworthy new tone and style, I felt underwhelmed. I am getting tired of some of the star wars ways, the casino sidestory was awful, I didn't like Luke and I was bored during the endless contemplating of the force and good and evil. It's getting too much.
Star Wars: The Force Awakens
A map to the location of vanished Luke skywalker causes good and bad to hunt down one another, and a new giant new planet killer device lurks.
RockmeNow
03-01-2016

And the saga continues!
This incredible movie fully lives up to the expectations. Prepare to be sucked into the star wars universe right from the start. The storyline of the initial 3 star wars movies is partially re-used with the offspring of the initial characters in the lead. Nevertheless, I enjoyed every minute of it!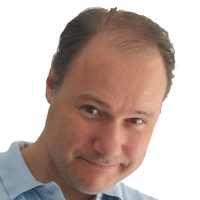 Wittenberg
30-12-2015

A great, big bad continuation of a great movie
A wonderful blast that looks and feels fantastic, and adds some nice designs and elements to the Star Wars universe. The story though, felt more like an ode to the originals rather adding a lot to it. Building an even bigger deathstar thing was cheap.
Star Wars: Episode II - Attack of the Clones
Obi finds out about the clone army, and lots of other stuff going on too.
Wittenberg
28-08-2015

Mixed up
While it contains several outstanding scenes and sound effects (seismic charge!) to make it worthwhile, it is let down big time by an overload of boring politics, cringe worthy attempts at drama and awkward slapstick.
Star Wars: Episode I - The Phantom Menace
In a mission to save a planet from a hostile takover, two jedi stumble across a boy with great promise.
Wittenberg
26-09-2013

Majestic saga lost in space
It had everything you could possibly wish for: spaceships, droids, lightsabers, jedi's, aliens and saga. It has a phenomenal pod race. But because of multiple factors, it is a somewhat dull experience.
Star Trek into Darkness
The pursuit of a terrorist into Klingon space gets the Enterprise into trouble
RockmeNow
17-09-2015

A great action-packed movie
Lots of action, space ships and great visuals, which just happen to take place in the Star Trek universe (but nevertheless also highly accessible to non-trekkies)

robocop
24-09-2013

I am robocop
testing what will happen if a third reviewer loads
Show previous reviews
Hide previous reviews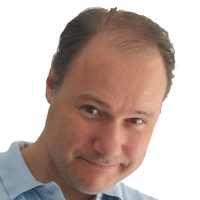 Wittenberg
22-09-2013

Darkness on the light side
A colorful, beautiful and exciting space adventure that is also quite funny at times.
Star Trek Beyond
A brute force enemy causes the Enterprise to crashland. The survivors must find away to release the hostages and prevent further mayhem
Wittenberg
24-04-2017

Awkward and off
The scenes of destruction are mighty, but overall this really felt off. They totally overdid the constant humor which started to feel like slapstick. The story and events also felt awkward and cheesy like the original series, with embarrassing scenes like driving around a motorbike to divert aliens
Stalingrad
In WWII the battle for Stalingrad, Russians and Germans fight for a strategically situated building and the few women left in the vicinity
Wittenberg
05-10-2014

Actors and story can't keep the few impressive scenes afloat
A good looking - if not over processed - movie, with some very intense scenes that will remain stuck with me. But the rest of story is struggling to bind it all together, with slow and clumsy scenes that fail to show the terror that these men must have been in.
Stairs, The
Boy and grandpa find stairs in the woods and go missing. Years later, a group of other hikers find them, unaged. And the stairs. And some demon.
Wittenberg
12-09-2021

Uninspired and unsuccesful horror
The opening gets by (barely), but the adult hikers are a rather annoying bunch (the metalguy is almost unwatchable) and so are the rather uninteresting and vague events they encounter. It's allover they place, like they just threw in some random horror things to fill it up.
Squid Game
Out of money and out of a future, a small-time hustler accepts an invitation to mysterious game that offers a great price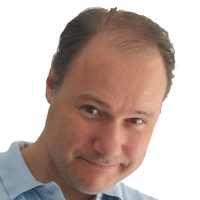 Wittenberg
14-11-2021

Unique, dark and bright
While the viral success and hype it generated may seem a bit much, I would agree that it is a fresh, well made series that make you eager for the next episode. The bright colors contrast nicely with the dark theme, you get to like the protagonists and loathe the bad ones.
Spy
Condemned to work in a basement supporting agents doing all the action, a CIA agent finally gets a change to do some fieldwork of her own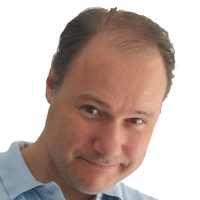 Wittenberg
14-08-2016

Dare I say hillarious?
In a time where 'comedies' merely evoke a vague smile at best, I was delighted to find this genuinely funny movie that had me laughing out loud several times. Deliciously nasty and hysterical.
Sputnik
Sputnik cosmonauts crash on earth, one of them is carying something unearthly with him. A doctor is asked to investigate.
Wittenberg
26-08-2020

A bit slow
While subjects like this are always a killer, and I liked the Russian take and atmosphere for a change, I found the movie to be rather sluggish. There's a lot of talking and walking through the hallways with too little excitement or tension, nor did I find everything very credible.
SpongeBob Movie: Sponge Out of Water, The
The recipe for krabburgers gets lost, so Spongebob and friends must travel above the surface to find it.
RockmeNow
17-02-2015

Hilarious fun in the sponge bob universe!
Great movie for both kids and parents, with impressive 3d effects enhancing the overall experience. Do not try to touch the soap bubbles with cannon balls (just to warn you)....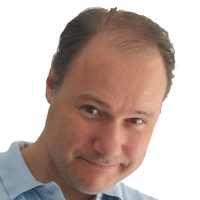 Wittenberg
08-02-2015

Whack!
Of course you have to GET the hysteria and oddity that is Spongebob. But if you do, you're in for a funny and whacky movie bursting with colors and pleasant anarchy. Incidentally, the 3D version features some of the the most effective and sharpest looking 3D yet!
Split
Three girls are kidnapped by a man with multiple identities
Wittenberg
28-05-2017

Multiple Personality Disorder annoys me more than it scares me
Frankly, I was somewhat bored and agitated by the multiple identities, especially the laughable behavior of the supposed 9 year old. Apart from the identities there's wasn't much in there, nor did I find it very particularly scary. It's okay, but underwhelming.
Spine of the Night, The
Animation about a power struggle involving witchcraft
Wittenberg
12-11-2021

Plenty to like but not to feel
Overall a satisfactory experience for animation enthusiast like myself, with some imaginative action and storytelling. But with no background story and no real character to know or love, it's doesn't really hit you emotionally.
Spectre
Just when the 00 team is cancelled, Bond faces the architect of all his pain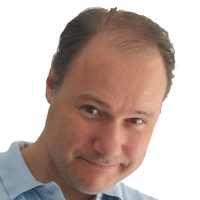 Wittenberg
16-05-2016

Tight
With a sense of perfection in each scene, the the movie is confident enough to never rush or over-do things, instead rolling along nice and tight. I found Bond himself is a little too 1-dimensional with his grumpiness and fearlessness. The man seems utterly bored with his job.
Spectral
Through their special visors, soldiers start to see ghostly figures that start coming after them
Wittenberg
04-06-2017

Decent ingredients but no cake
This started off ok with decent looks and characters, and initially it served the mysterious premise nice and easy. But as it progresses, there's not much more than chases and shootouts that feel distant and never truly excite. Also, the all-knowing McGuyver scientist was getting on my nerves.
Spectacular Now, The
About adolescents and the challenges and choices they have to face during the process of growing up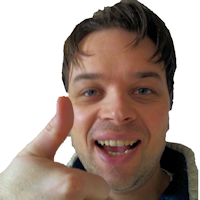 RockmeNow
24-01-2014

How to deal with adolescent hardships (in a non-comic way)
No action or comedy flick, but a nice movie when you are in the right mood for an insightful trip into the world of adolescents and the challenges they have to face. Key words: future plans and careers, (badly ending) relationships, and alcohol abuse (to name just a few we all know so well ;) )
Speak No Evil
Danish couple visits Dutch friends they met on vacation. The weekend slowly becomes agonizing, then turns into something much worse.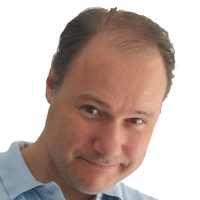 Wittenberg
20-11-2022

A tough watch, but the quality makes it a worthwile one
The feeling of ever growing discomfort really gets to you, and works well because of the natural acting and settings. It ends sad and depraved, but somehow feels like the right conclusion of the dread that had been accumulating.
Spawn
Killed assassin makes a deal with the devil to lead his army with new superpowers, and in return he may see his wife again
Wittenberg
25-10-2017

Not brilliant, but has plenty of tricks to make it work
People weren't to keen on this comic adaptation, but I am quite ok with it. There's a special kind overacting that seems just right for a movie like this, I liked the dark theme and some of the fx, the clown is just awesome and the movie simply entertains.
Space Sweepers
Space scavengers find a girl that is also bomb, which marks the beginning of a wild ride
Wittenberg
18-04-2021

Could have been fresh, but gave a headache instead
While I like the designs, FX and fresh vibe, I found it hard to get into the restless and erratic style of the movie, and didn't attach to any of the cartoonish, one-dimensional characters.
Soul (2022), The
Prosecutor dying of cancer takes on a murder case that reveals dark secrets and transplants of more than just cells
Wittenberg
29-05-2022

Probably a brillant story but failed in presentation
I can appreciate the deep, well thought out story that stacks several layers of twists on each other, providing a real thinker of a crime story with perhaps a dash of horror. But it is presented so slowly en depressingly that I struggled to notice or care - and to stay awake too.
Soul
Just before a breakthrough live performance, a jazz musician has an accident and get assigned a quest somewhere in the afterlife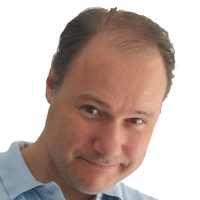 Wittenberg
22-01-2021

Beautifully abstract and heartfelt.
Another bold Pixar endeavor that doesn't shy away from emotions, highly abstract concepts and symbolism. Apparently, kids get it instantly, but I needed some time to figure it out. Any which way, it is just lovely, beautiful and wonderful.
Somnus
The crew of a spaceship are in danger when the board computer turns rogue
Wittenberg
28-12-2017

Slow and bad looking
The atmosphere and some of the interior design were promising. But soon it dwells into endless, static conversations, misguided and pointless scenery (what were those jellyfish? What's with the train?) and increasingly worse visuals. With that creature on asteroid-city, they seemed to have given up.
Solo: A Star Wars Story
Young Han is seperated from his girl, and goes through great lengths and cosmic adventures to get back and save her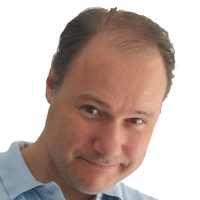 Wittenberg
03-06-2018

A welcome change
Contains just the right amount of Star Wars icons to make it connect to the universe, but never lazily riding it. By focusing on a small group of people, I felt a much more intimate connection than the main movies. The portayal of the younger Han actually worked for me. Funny and exciting, too.
Soft & Quiet
A group of white women is having a get together. Slowly we learn with binds them, and then we get to see how far they are willing to take it.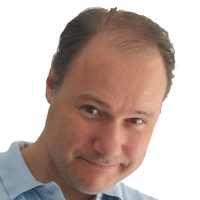 Wittenberg
20-02-2023

A gutpunch
Unaware what this would be about, I was quite shocked as it slowly unfolded from bad into worse. The staging and acting is impressive, and becomes even more intense and haunting by the single take in which it all occurs.
Snowpiercer
Survivors of a frozen world found shelter on a selfsupporting train, driving endlessly circles. But a war of classes rages.
Wittenberg
03-08-2014

Interesting
At first I was put off by the cliched revolt of lowerclass people in dirty clothes and low lighting conditions. But as they fight their way to the higher class front of the train, color comes in literally and figuratively, bringing to live this interesting metaphor of real live society.
Snow White and the Huntsman, The
Vicious queen takes over the land in a quest for eternal beauty, and hunts down the princess who has the power to top her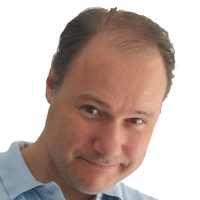 Wittenberg
08-10-2013

Pleasant surprise
Expecting this to be a loud and dumb 'modern take' on the fairytale, I was pleasantly surprised. The pacing is right, it never goes over the top, it looks great and the actors deliver, especially Theron!
Snatched
When noone's left to join a womans non-refundable trip to Ecuador, all that's left is her mother.
Wittenberg
01-04-2018

Fine, could have done with more Amy mayhem
I like Amy Schumer, and she lifts this one above the overpopulated 'amusing comedy with a few laugh out loud moments' - but not by much. Almost as though she held back a bit.
Smile
Psychiatrist investigates a chain of people who kill themselves after have seen a smile from strangers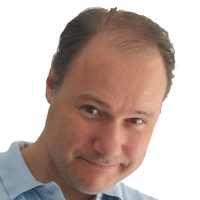 Wittenberg
28-12-2022

Quality horror to make you smile
While the concept is quite familiar, I quite enjoyed this. On a few occasions it resorts to banal jump scares, but mostly it proves that it stands above these, with quality horror containing plenty of moments to send shivers down your spine.
Slenderman
Some kids summon slenderman
Wittenberg
17-08-2019

Slenderman deserves better
I really like the slenderman figure and wanted to like this, but the lead actresses don't really convince, and everything is just moving very slowly from one scare to the next, filling up time in a story that feels a bit loose and lacking ideas, and ultimately, never gets really scary.
Skyscraper
Man is going to save his family from the highest skycraper in the word. On fire. With one leg. With crooks inside.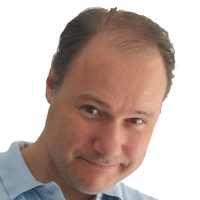 Wittenberg
27-01-2019

The fun to be had!
No doubt we could make a long list of things that are dumb or preposterous about this movie. But I thought they nailed that lovely vibe of action-disaster movies of yesteryear, and I honestly can't think of a recent movie that made me enjoy myself and sit on the edge of my seat like this one!
Skyline
Room full of pretty people must survive an invasion of ugly aliens
Wittenberg
02-11-2013

Good looking B movie
An unusual cross between a B movie with dull actors having tedious arguments, and very decent effects and designs. Guess what's more important in the end?
Skyfall
This time it's an inside job aiming for M and MI6 headquarters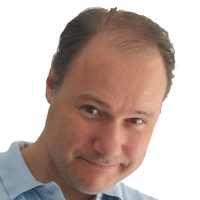 Wittenberg
09-11-2013

Dark Bond
A solid, slick and quite dark episode. Something remains, however, that keeps Bond films from rising above being good.
Skinamarink
Dark and grainy footage of two toddlers trying to make it through the night when the house gets weird, and their parents disappear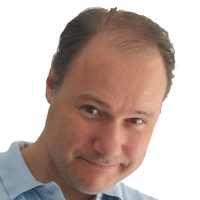 Wittenberg
12-04-2023

Quite brilliant if the concept clicks with you
A very demanding movie, both in terms of pacing and visuals, but I was impressed. My interpretation is that it shows horror experienced through the eyes of people who have not yet learned the normal scares or panic adults would have. Scary, uneasy, touching, quite brilliant and totally unique.
SISU
War veteran living a secluded live as a golddigger, must get back into action when nazi's cross his path
Wittenberg
04-07-2023

Some conlicting styles perhaps, but good entertainment
The basic concept of this mysterious old man taking down despicable nazi's in cool ways works for me. But it was too unrealistic to be taken seriously, yet not campy enough for that to be irrelevant. Still, something different with it's own vibe.
Sinister 2
Mother and two sons living in a desolate barnhouse, where something evil lurks and there's a box of old movies in the cellar...
Wittenberg
15-09-2019

The movies in this movie are better than the movie
The gruesome, uncomfortable 8 mm footage and the accompanying haunting music are still the highlights of this franchise. But between those parts, it is filling up time with slightly average horror, a somewhat incomplete story and some predictable jump scares.
Sinister
Writer and his family move into a house where horrible attrocities have taken place, so he can research these and write a book about it. To start him of, he finds a box with old 8mm films...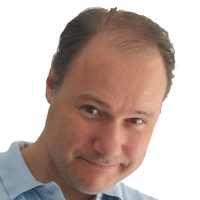 Wittenberg
29-02-2016

Eerie
Didn't crawl under the skin as I thought it would (for some reason), but a very eerie, umcomfortable and stylish horror nevertheless. 8mm graininess is used to great effect together with really unsettling music.
Sing
In an animal world, a koala arranges a singing contest talent show
Wittenberg
15-12-2016

Delightful
A delightful movie with great music tracks and characters that will steal your heart. I did feel that the story could have used some more details, and they could have had some more fun with using odd animal species rather than the obvious choices seen here (monkeys, pigs, elephant).
Sin City: A Dame to Kill For
Two stories of people trying to get by in the dark, violent and sweaty world of Sin City
Wittenberg
28-04-2015

Beautifull but distant
Once again beautifully crafted and a marvel to look at. But once the effect wears off, you're left with 1-dimensional, quite unlikable characters whom it is hard to care for, in a world so exaggerated it is hard to believe in.
Silent Sea, The
In a water-deprived future, a team flies to the moon to retrieve a mysterious sample from an abondened base that may hold the key to a sollution
Wittenberg
24-01-2022

Some baseline enterntainment but full of problems
As a scifi fan I could get some enjoyment out of this, but it wasn't easy. We have another unlikely crew handling everything rather unprofessionally, the dialogue has oodles of 'naaaah' moments, the story felt broken and actress Doona sucks the life out of it with her apathetic and depressing style.
Silent Hill Revelation
Girl must save her father, who is trapped in a place full of demons
Wittenberg
08-09-2013

Not as scary as it looks
This contains some very moody scenery and genuinely nightmarish footage. But the girl's plan is basically walking from one demon challenge to the next, and the rest of the story is either boring or incomprehensible.
Silence, The
When man-eating bats are released from an ancient cave, only those who can live in silence stand a chance
Wittenberg
05-05-2019

Does what it needs to, but not much more
It sort of does what you expect in a tidy and effective way, to deliver a respectable suspense horror. But so shortly after the superior 'a Quite Place' it came across as a bit tame and second rate.
Signal, The
Computer hackers hunt down a rival hacker. But their roadtrip brings them to something much more mysterious and unearthly.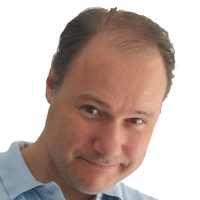 Wittenberg
03-01-2015

A pleasant surpise
Well this is nice! A very stylish movie with a tasteful combination of science fiction, mystery, fine acting and suspense. Accompanied by wonderful music throughout.
Sightseers
A rather daft couple goes on a dopey UK trip, which gradually turns into a Bonnie and Clyde rampage through the countryside
Wittenberg
06-12-2015

Unique, uncomfortably funny
An oddball movie with a strange but ultimately successful combination of comedy, violence and utterly boring vacation trips.
Side effects
After prescribing one betablocker too many, things go bad for both the psyhiatrist and the patient.
Wittenberg
04-08-2013

Far-fetched plots also have side effects
Good, but as the story becomes more and more unbelievable, your involvement in this movie wears off.
Shutter
Couple finds ghost like smears and images on their photographs
Wittenberg
15-10-2018

Fine, but too formulaic to become really scary or noteworthy
Good idea to base a horror story around these ghostly images, and the actors, the Japan setting and general quality seem up to par. It just feels like it came too late, for we can now sort of guess how these stories unfold, including some lame jump scares I wish it would have risen above.
Movies found: 980 | max movies per page: 50 | Showing: 151 - 200
Previous
Next