BoiledDown

.net




If everyone's a critic, then so are we!
Catwoman88
20-05-2013

final floattest, can't be one integer
2.5 for me
robocop
20-05-2013

It will also float this
Floating with 9.5
Show previous reviews
Hide previous reviews
Wittenberg
20-05-2013

testing it with float integer
floating rating 6.5
Terminator: Genisys
The original timeline seen from the future perspective - until things start to change....
Wittenberg
12-07-2015

Full of letdowns.. just barely makes it to 'entertaining'
Kyle is now a miscasted dork. Sarah is now omnipotent and omniscient so all excitement is gone. The terminators scenes feel like a 'best of' rehash of earlier movies. It has an unrealistic and strange sterile look to it. The time travel has become a caricaturisation. Arnold was funny though.
Terminator Dark Fate
More or less the original story but with more females
Wittenberg
25-04-2020

No
Some action scenes successfully revisit the hard-hitting robot fights and good old car chases. But my god, Sarah Connor is a hideous, disastrous character now and the other ones have to deliver some pretty painful dialogue as well. The forever recovering evil cyborg got boring, too.
Terminator 3 Rise of the Machines
Again, a terminator comes back in time to secure the future. Again, he is hunted down by an advanced terminator model
Wittenberg
11-05-2014

A lesser but stilll adequate episode
Not as epic and overwhelming as the preceding parts, in part because of the rather dull main characters. Still, there's plenty of Terminator goodness in here to have a good time. Average actionmovies back then still were more fun than the soulless fx bonanzas we get nowadays.
Terminator, The
In the future, killer robotmachines rule, and send a terminator cyborg back to the presents prevent prevent the human rebellion leader from ever being born.
robocop
13-02-2013

Not bad for such a wuzz
It lacks soul like i have. In the end, it is human decision making that settles things.
Catwoman88
01-02-2013

Could have been better meow
This movie needed more latex I could have privided, as well as more meow. Anywway this review is a bit on the long side for testing purposes.
Show previous reviews
Hide previous reviews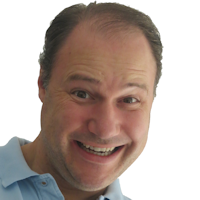 Wittenberg
31-01-2013

The definition of cyborg
This movie not only is still the final word in cyborgs, it also demonstrated how such a movie could be genuinly exciting and intellegent.
Movies found: 792 | max movies per page: 5 | Showing: 91 - 95
Previous
Next